News
>
Movie News
December 02, 2005 09:11:33 GMT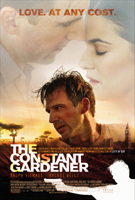 Drama thriller "" was the big winner at last night's British Independent Film Awards (BIFA), winning three categories all at once, including that of Best Actor, Best Actress and Best Film. Brought home the honor for Best Actor and Actress were and .

Best Supporting Actor/Actress went to of "." Meanwhile, Emily Barclay of "In My Father's Den" won the Most Promising Newcomer category. Young star collected the Variety UK Personality of the Year for her performances in "," "" and "," while "" actress was the recipient of the Richard Harris Award for Outstanding Achievement.

News
>
Celebrity Gossip
December 02, 2005 08:48:08 GMT
Unlike the title of her reality series "The Simple Life," would never go simple for a sitcom. Approvingly the star has inked a deal with 20th Century Fox TV which will in the future time allow her to perform in its existing show or have a new show build around her.

Apparently, 20th Century Fox TV doesn't doubt Richie's "comedic instincts" despite the fact that he has never been in a scripted TV show before. "Look at episodes of 'The Simple Life,' where the humor is completely derived by Paris' and Nicole's reaction to situations, consistently Nicole is able to mine comedy in the various episodes." Dana Walden a representative for the channel said.

News
>
Celebrity Gossip
December 02, 2005 07:43:48 GMT
Troubled rocker stumbles on another problem following his being dumped by on-off girlfriend after she furiously found out that he walked out of drug rehab after only a week. The 26 years old singer has on Wednesday Nov 30 arrested on suspicion of drug possession, police and the singer's spokesman said Thursday.

Doherty was first stopped by police as he drove along a street in west London early Wednesday. Per the Metropolitan Police, officers had stopped a car that was driving erratically in the area. Later on there were "substances" found and as a result a man was arrested on suspicion of possessing Class A drugs - a category that includes cocaine and heroin.

News
>
Movie News
December 02, 2005 07:18:20 GMT
It's maybe not surprising for people to hear her sing. But, it's rather peculiar to she her star in a movie. In fact, that's they way she is choosing, to be an actress. Yes is considering to give her hand at acting, scored a role alongside in the crime thriller "."

The singer reportedly has been in New Mexico shooting a bunch of scenes. Moreover, Avril also is set to contribute her voice to the upcoming animated feature film called "." In this genre she will play the role of a possum named Heather alongside , and Gary Shandling.

News
>
Movie News
December 02, 2005 06:49:36 GMT
The gate to "" opens widely makes it easy for to enter the territory. Thus you will next see him star in the drama thriller which is about to start shooting May next year.

The film actually is based on the idea of Peter Berg, who is set to direct, and Michael Mann, who will serve as a producer. As of the story, "The Kingdom" centers on Foxx's character, who is leading an elite team of counter-terrorism investigators trying to find those responsible for a deadly bombing attack on American workers the Middle East. Once inside the previously off-limits desert kingdom, the Americans engage a local police officer to help in their investigation but end up frustrated by bureaucracy and tradition, and find their lives threatened.

News
>
Music News
December 02, 2005 06:22:42 GMT
Singers and songwriters collectively contribute their work to the adventure fantasy flick "" soundtrack. Among those in line are , Tim Finn, and Lisbeth Scott.

Following the film's release date on December 9 via Walt Disney Pictures and Walden Media, the set which also features 13 tracks of Harry Gregson-Williams' orchestral score to the film version of the C.S. Lewis adventure, is scheduled to hit the market December 13 via Walt Disney Records.

News
>
Celebrity Gossip
December 02, 2005 04:49:30 GMT
"Alias" star has given birth to her first child, a baby girl, with actor-husband . The newly born was given birth at a Los Angeles hospital on Wednesday night, a week before Garner's expected due date which supposedly on Dec 8.

Details on the baby's birth remained undisclosed. Though, according to Us Weekly, the little girl's name will be Violet. Happy parenting somehow.

News
>
Movie News
December 02, 2005 04:15:25 GMT
Get ready coz they are about to come tonight. and director Jonathan Mostow have committed to "Tonight, He Comes," a drama genre which will have its production start in Los Angeles by next summer.

Will produce the flick is Akiva Goldsman and Michael Mann along with Smith and his Overbrook Entertainment partner, James Lassiter. As of Smith he also is slated to portray a disaffected and under-appreciated superhero in a mid-life crisis.

News
>
Movie News
December 02, 2005 03:49:22 GMT
As that reported by Variety, Peter Weir will direct the upcoming drama action "," the Warner Bros. adaptation of the Gregory David Roberts novel that will star . Thus, Weir will develop the script with Eric Roth as the film studio slates to begin production late next year.

Will produce the pic is Initial Entertainment Group's Graham King along with Depp's Infinitum Nihil banner and Plan B's . "Shantaram" tells the story of an Australian heroin addict who escapes a maximum-security prison and reinvents himself in India as a doctor in the slums of Bombay. His attempt to find medicine for his destitute patients leads him into counterfeiting, gunrunning and smuggling.

News
>
Movie News
December 02, 2005 03:20:56 GMT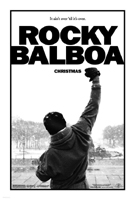 Wanna be a star? This is the chance to make your dream comes true. Make sure you would not miss it. Use your time and join the cast of extras for the highly anticipated "."

BigCrowds/BeInAMovie.com is seeking extras to appear in the sixth installment of the successful Rocky franchise, which is directed by and starring and being co-produced and co-financed by Metro-Goldwyn-Mayer, Columbia Pictures and Revolution Studios and will be distributed by Columbia Pictures.

News
>
Movie News
December 02, 2005 03:07:22 GMT
For the Pang brothers, Danny Pang and Oxide Pang, "" isn't frightening. Instead, it sounds challenging for them that they've agreed to direct the upcoming drama mystery for Platinum Studios and Blue Star Pictures.

The story of the flick centers on a Mafia hit man who discovers he is heir to a supernatural, dangerous force. List of the cast, shooting date, and other details have yet mentioned.

News
>
Movie News
December 02, 2005 02:53:55 GMT
Variety reported that The Jim Henson Co. has appointed Yuri Zeltser and Cary Bickley to adapt Barbara Hodgson suspense novel "The Tattooed Map." Both writers will for sure work alongside the company principal Lisa Henson, who produced the film with Janet Yang.

As of the story, "The Tattooed Map" tells about a couple's relationship that is tested when they are overseas and a mysterious, tattooed map appears on the woman's body. It leads to a discovery of secrets from each other's past.

News
>
Movie News
December 01, 2005 09:36:08 GMT
The upcoming action flick "" finally finds the man, the right person to be on the director seat. And they come to the cinematographer-turned-director Ericson Core who has already inked the deal.

Wrote the script is LivePlanet's Sean Bailey with Andrew Marlowe did a rewrite. Bailey also is producing with Chris Moore, while Jason Reed is overseeing for Touchstone.

News
>
Movie News
December 01, 2005 09:19:19 GMT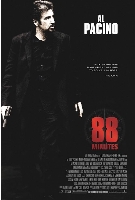 One more movie star joining the already existed cast of drama thriller "." It's . The actress will star in the Jon Avnet direction alongside the likes of , , Neal McDonough and .

"88 Minutes," which is now shooting in Vancouver, tells the story of a college professor who, while moonlighting as a forensic psychiatrist for the FBI, receives a death threat telling him that he has only 88 minutes to live. In narrowing down possible suspects, he frantically seeks to communicate with a problem student, an ex-girlfriend, and a serial killer on death row.

News
>
Movie News
December 01, 2005 09:02:07 GMT
The Hollywood Reporter mentioned that Bauer Martinez Distribution has acquired the North American distribution rights to "Van Wilder 2," the sequel to the 2002's "National Lampoon's Van Wilder." Set to direct the comedy genre is Mort Nathan, while , , and Holly Davidson are about to star in.

"Van Wilder 2" reportedly is being produced by Tapestry Films. The story will shift over to Penn's character Taj, Van Wilder's sidekick and protege from the first film, as he arrives at Oxford University to show the stuffy Brits how to party. Shooting will take place in Romania.