News
>
Celebrity Gossip
September 21, 2007 04:38:59 GMT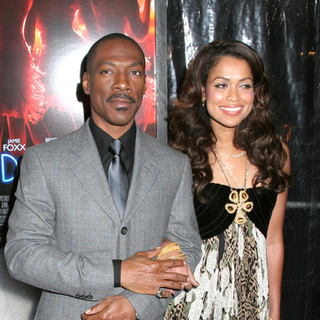 They are engaged already and what next is, one thing for sure, marriage. and fiancee Tracey Edmonds have shared the wedding details as they claimed to be in the planning stages for their nuptials.

Revealed on the details of their marriage plans during the Los Angeles premiere of "," for which she serves as one of its producers, Edmonds said that instead of having a big, blowout ceremony, she and Murphy will have a "fun, casual and small" nuptial.

News
>
Celebrity Gossip
September 21, 2007 04:08:33 GMT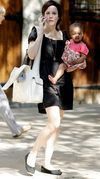 Entertainment Website TMZ.com has obtained the picture of 's newly adopted African baby girl.

The actress was photographed with the cute baby girl Thursday September 20th after a doctor visit in New York.

News
>
Movie News
September 21, 2007 03:57:33 GMT

Almost a month has passed since the first arrival of the first gory trailer for "" and now, a new trailer, presumably an international one, has safely landed on the net to allow moviegoers learning more about the upcoming action thriller sci-fi.

Available at in QuickTime format, the trailer can also be accessed from section at AceShowBiz. While bit of new footage is inserted in, here fans are informed that the big battle is taking place in Gunnison, Colorado, of which population is becoming less and less as the outer-space beings start to wage their war there.

News
>
Celebrity Gossip
September 21, 2007 03:16:54 GMT

is just too hot for Houston. It is sad to say that the actress' new PSA for PETA's veggie ad has been banned from the airwaves in Houston because it contains nudity.

Comcast Cable, which is the largest cable company and the second largest Internet service provider in the United States, has decided not to air the 30-second ad because Silverstone is naked and they don't want to upset prudish viewers in Texas despite the fact that the clips had already been paid for.

News
>
Celebrity Gossip
September 21, 2007 02:34:27 GMT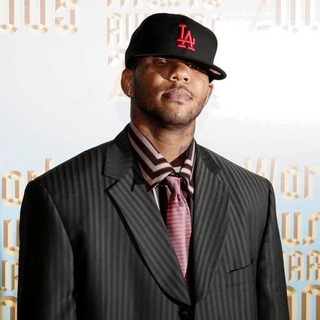 It's time for to start learning how to behave. The rapper was on Thursday September 20th granted a conditional discharge on a misdemeanor charge of impersonating an officer, stemmed from a November 2006 arrest during which he told a cab driver that he was an undercover police officer and directed him to run several red lights.

Manhattan Criminal Court Judge Marc Whiten granted the rap star a conditional discharge, meaning that if he isn't arrested again in within six months, the misdemeanor charge will be dismissed and the case file sealed. Commented on the ruling, The Game said after the brief hearing at New York State Supreme Court, "I love New York, but I hate the system. But, I hate every system."

News
>
Celebrity Gossip
September 21, 2007 01:52:49 GMT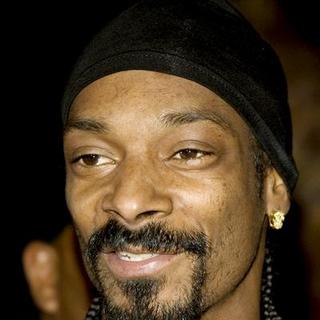 was on Thursday September 20th pleaded guilty to one count of felony possession of a dangerous weapon, stemmed from an arrest at John Wayne Airport in Orange County, California, back in September 2006.

The rapper, as a consequence, was sentenced to 160 hours of community service and three years' probation, and ordered to make a $10,000 charitable donation. Commented on the sentence, Snoop's lawyer Donald Etra said, "We are very pleased with the outcome. Snoop's goal is to make music, not make court appearances."

News
>
Movie News
September 20, 2007 09:54:58 GMT
Bringing the film abroad, will get his latest directorial effort "" premiered at this year's London Film Festival, which is going to host 184 full-length films and 133 shorts from 43 countries.

Pic will have its first screening on October 22, 2007 at Odeon Leicester Square as part of Gala and Special Screenings program. Redford, who also takes starring part in the political drama, is expected to attend the event alongside co-stars and .

News
>
Movie News
September 20, 2007 09:44:09 GMT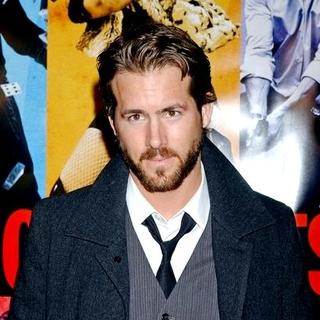 The next talents picked for the project after , and have both landed starring slots in "", the next directorial effort from "" helmer Greg Mottola.

Also written by Mottola, the coming-of-age comedy is set in year 1987 and centers on an uptight recent college graduate (Eisenberg) who is forced to take a degrading minimum-wage job at the local amusement park. Reynolds is learned to play an aspiring rock star and the icon of cool to all the kids working at the park while Stewart will become the romantic lead, a tomboy who also works at the park.

News
>
Movie News
September 20, 2007 09:23:57 GMT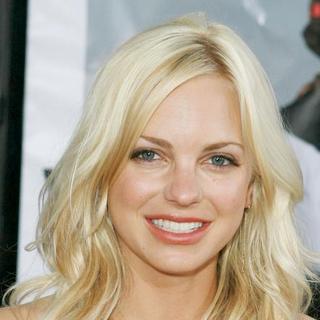 Getting out of her zone of comfort in comedic genre, is readying herself to portray a very different role in what she calls a 'deep, dark drama.'

The actress told MTV on Tuesday, September 18, 2007 that she would become porn star Linda Lovelace in a biopic about her entitled "" which she hopes to be finished filming before the impending strike in June.

News
>
Music News
September 20, 2007 09:19:47 GMT

's has posted yesterday (September 19) the cover art for his new album ''. Despite the long time it took to unveil the art work, the cover is a remodeling of Brown's previously displayed photograph.

'Exclusive' will arrive November 6. It was previously titled '' but was changed after decided to give his September 11 release the same name.

News
>
Music News
September 20, 2007 09:02:07 GMT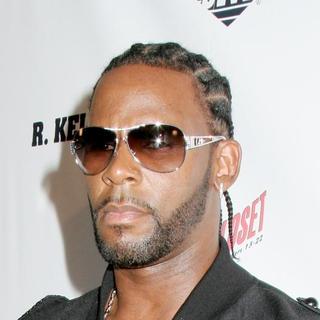 The music video of 's collaboration with and has finally arrived. 'Rock Star', third single from R. Kelly's '' album gets its music video premiered on Yahoo Launch on Tuesday, September 18.

The clip is made a movie-like at the beginning with directing credits from Kelly himself and E. Rosenblatt. Kelly was in the same bus with Ludacris and Kid heading to a small club in a relatively deserted town that was quiet before they arrived and delivered 'Rock Star'.

News
>
Movie News
September 20, 2007 08:25:39 GMT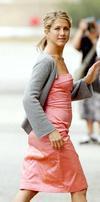 Several new photos from the Los Angeles set of rom-com flick "" have delightfully surfaced on the net, thanks to Just Jared.

Images taken showed as she went around the set on Wednesday, September 18, 2007 with fellow Hollywood star also present on the spot. The twosome have been learned to be part of the movie's star-studded cast which include , , and among others.

News
>
Music News
September 20, 2007 08:04:53 GMT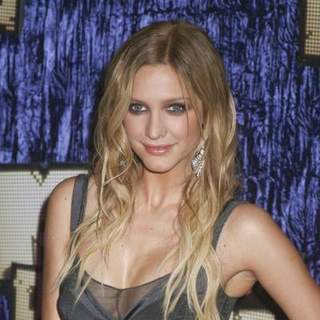 If previously announced that her new album will be released in November, the pop singer's has updated that the CD will now arrive in December.

This has been speculated as the attempt from Ashlee's management to avoid the month where many artists have chosen to release their albums. will release '' on November 20 while Alicia Keys' '' and Britney Spears' not-yet-titled album will both be dropped on November 13.

News
>
Movie News
September 20, 2007 07:18:43 GMT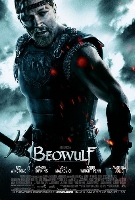 After the first, come the second. Yes, Paramount Pictures has smoothly launched a second theatrical trailer for "" on the net following the release of the first one in late July.

Posted exclusively on , the trailer can also be reached through page at AceShowBiz. Fans should really be delightful as it not only has more footage to be seen but also gives introduction to some new characters.

News
>
Music News
September 20, 2007 07:06:41 GMT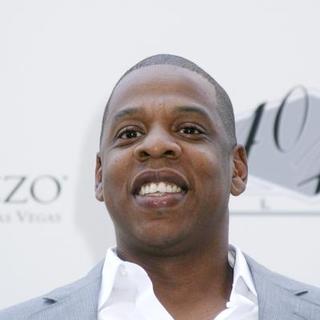 Producer and rapper has sneaked quietly behind the mic to release a new album called ''. Not without a concept, Jay-Z is actually inspired by a movie of the same title that will hit theaters on November 2.

Jay-Z came up with the idea to assemble the album after shown the movie that stars , , and . He has recorded nine tracks that are inspired by specific scene. "It was like I was watching the film, and putting it on pause, and giving a back story to the story," he said.