News
>
Movie News
June 15, 2007 06:55:37 GMT
Set to strive together as one team, , , and of "Lost" fame have all come onboard to star in ensemble drama "", an indie production coming from Night and Day Pictures.

Based on Matt de la Pena's novel of the same name, the project centers on a teen basketball prodigy, played by newcomer Grayson Boucher, who struggles to deal with life on the streets. Also starring are Rosanna Arquette, , Steve Harris, Evan Parke, , James Pickens Jr., , Matthew St. Patrick, Cress Williams, , and Robert Wisdom.

News
>
Music News
June 15, 2007 06:27:23 GMT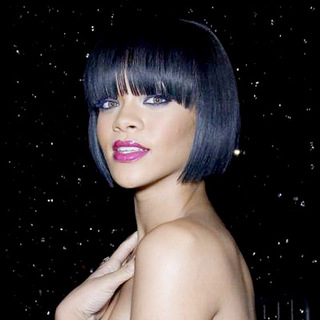 She hit it big with her new haircut. But beyond that does strike it hard on the US singles chart, having her "Umbrella" enjoying a third week on top spot while on the other side winning the songbird worldwide critical acclaim.

"Umbrella", written by Terius Nash and rapper for Rihanna's third studio album "", already the chart's greatest gainer at radio with the LP itself debuted at No. 2 on the Billboard 200 by June 13th.

News
>
Movie News
June 15, 2007 06:13:58 GMT

Moving from one sequel to another, "" helmer Russell Mulcahy has been assigned by Universal Pictures to direct "The Scorpion King 2", a follow-up to its 2002 "The Scorpion King", ShockTillYouDrop.com has reported.

Further details regarding the plot or casting for the project have not yet known, but pic has a probability to provide a tremendous opportunity for Universal in tapping some serious cross-promotion as "The Mummy 3" is being geared up into production.

News
>
Movie News
June 15, 2007 04:26:14 GMT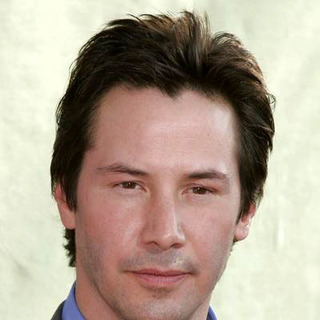 Looks like the return of to superhero movie won't be happening in short time. The actor's manager has informed Club-Keanu that the "" star has decided to turn down an offer to take part in "", which Zack Snyder is set to helm for Warner Bros. Pictures.

Reeves, well known for playing Neo in "The Matrix" trilogy, had been heavily speculated since last month to be on the run for the role of Dr. Manhattan in the project alongside fellow actors and . The assumptions got stronger as Snyder showed no denial about the matter at the 2007 MTV Movie Awards red carpet early this month.

News
>
Movie News
June 15, 2007 03:47:08 GMT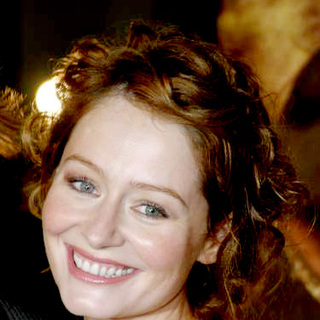 Last seen on the big screen in Steven Spielberg's 2005 blockbuster "", is making her way back to film industry now as the Australian actress has already signed on to star in crime drama "How to Change in 9 Weeks" for Icon Film Distribution.

Based on actual events, the movie presents the story a 15-year-old Australian student, Rachel Barber, who went missing in Melbourne in 1999 and was found to have been murdered by a former childhood friend, Caroline Reid. Otto is said to portray Barber's mother with appearing as the girl's father.

News
>
Music News
June 15, 2007 03:16:01 GMT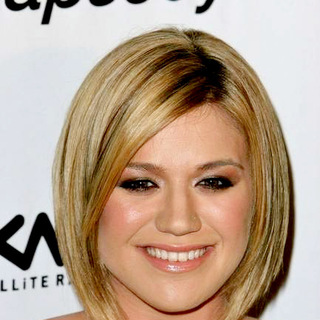 On the heels of her parting ways with her manager Jeff Kwatinetz of The Firm, is canceling her forthcoming summer tour, reportedly due to disappointing ticket sales. Is it the beginning of the end of her singing career already? We'll soon find out.

Explaining on the canceled show, which is embarked in support of her highly anticipated album "" slated to hit stores on June 26th, the American Idol winner released a statement on her Website, saying "In the craziness of the music business, performing is what I look forward to doing the most, so it really is disappointing for me to have to tell you that I won't be coming out to tour this summer. The fact is that touring is just too much too soon."

News
>
Celebrity Gossip
June 15, 2007 02:31:12 GMT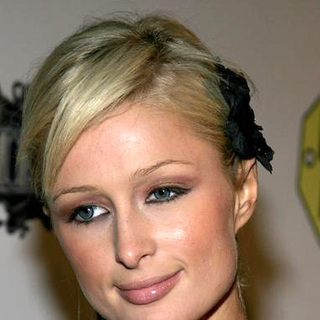 With her medical condition now declared stable, has on late Wednesday June 13th been sent back to the Century Regional Detention Facility in Lynwood and placed in the medical unit there.

"Her condition is stable" but she will continue to be monitored, Sheriff's Department spokesman Steve Whitmore confirmed Thursday June 14th. And the heiress will, as her condition gets better, return to the jail's special needs unit and be released June 25th.

News
>
Music News
June 14, 2007 10:00:39 GMT

Constantly giving one surprise after another with the release of "", is being generous this time. The duo will give away free tickets for their show at "Icky Thump Records".

The June 20 show will be set on a specially built store in Los Angeles with part of the tickets given away through L.A.'s radio station KROQ from June 15-17. Tickets for the 7 p.m. PDT show will be made available for the first 200 people who buy the album at the store after midnight on Monday (June 18).

News
>
Movie News
June 14, 2007 09:44:45 GMT
All budding artists, photoshop masters, and chronic doodlers out there, here is your chance to get your artistic talents recognized and cherished around the world.

Walt Disney Pictures is holding a fan art contest for its "The Chronicles of Narnia" series inviting fans to create original and photoshop artworks of Narnia creatures, locales, props, also costumes and upload the works on the at the official website for "" for it to pick up the most favorite one.

News
>
Music News
June 14, 2007 09:35:03 GMT

For what can be considered another wave of promotion to help her career back, has asked fans to help her naming the new album. Posted in her official website are some possible names ready to be voted.

The post that is titled "You'll Never See it My Way, Because You're Not Me" wrote the following:

News
>
Music News
June 14, 2007 09:16:31 GMT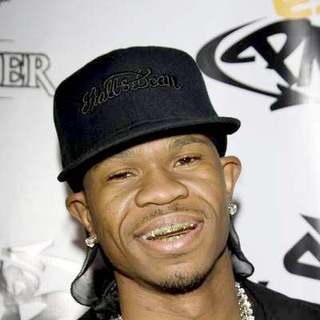 Two change of date after, plans to drop "" further back on September 18. The reason to these often delays is explained by the rapper as an attempt to put the best for the record.

"I've been hard at work, putting the final touches on 'Ultimate Victory' while my fans have remained patient and overwhelmingly supportive of me," Chamillionaire said in a statement. "Now that the new album is finally complete and the first official single is ready for release, I'm back on my mixtape grind."

News
>
Movie News
June 14, 2007 09:00:42 GMT
Working her way to the big screen, TV series writer Erica Rothschild has been assigned to pen the script for "", 20th Century Fox's big screen adaptation of R.L. Stine's multi-novel juvenile fiction series.

The original follows the zany boarding school adventures of class punk Bernie Bridges as he generates scheme against his teachers and rival students. The first book, "The Big Blueberry Barf-Off!", was released in 2005 under HarperCollins Publishers and Parachute Publishing.

News
>
Movie News
June 14, 2007 08:27:05 GMT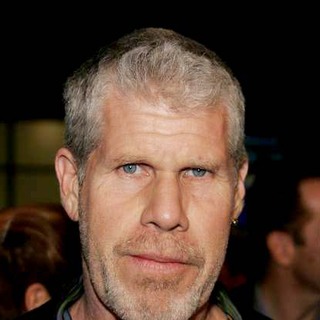 No doubt will get busier for few years ahead, has added one more film project into his big screen resume, placing an indie dramedy entitled "Vacuuming the Cat" in the list.

Written by Ted Henning, the flick centers on a young man who, after suffering the death of his wife, goes to the desert to build a porch for his aunt and meets a retired ex-cop who guides him through his grief toward acceptance.

News
>
Movie News
June 14, 2007 07:58:20 GMT

It's pretty rare for a filmmaker to have a film project bearing similar title to the one he recently got it released, but that's what happens to David S. Goyer now. Still fresh from helming supernatural thriller "", the man reportedly has been assigned to both write and direct "" for Universal Pictures and Imagine Entertainment.

A new take on the H.G. Wells classic, the flick is conceived as a sequel to the author's original tale instead, presenting the story of a British nephew of the original Invisible Man who discovers his uncle's formula to get invisible and later is recruited by British intelligence agency MI5 during WWII.

News
>
Music News
June 14, 2007 07:45:07 GMT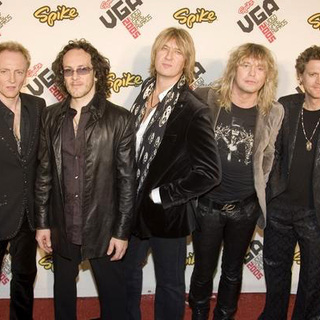 Striking while the iron is hot, British band gears up the work of next album tentatively titled "". Only leaving one year gap from 2006's "", the band won't come far from the "usual" sound.

Frontman Joe Elliott said, "I'm not gonna say it's radically different to anything we've ever done. There's classic Def Leppard. There's stuff that sounds like it's going back to the middle, late-'70s and new wave-type sounding stuff."