News
>
Celebrity Gossip
January 09, 2007 06:34:27 GMT
surely is having something big and great in her mind concerning her comeback to music scene. No joke, she seemingly eyeing a breakthrough as she reportedly is planning to chronicle her anticipated comeback by means of a reality show.

As of her new project, it is said that it won't be the same with "Chaotic", the one she did with estranged husband . It will instead something similar to Donald Trump's "The Apprentice." The show would involve contestants working closely with spears as she goes about her daily routine.

News
>
Celebrity Gossip
January 09, 2007 05:59:55 GMT
Talk is heating up that is pregnant with her first child with country singer husband . The speculation comes to the surface soon as the actress was spotted doing some baby shopping at Petit Tresor.

Among the items Kidman bought are a $420 leather Mia Bossi diaper bag, along with a mobile, baby slippers and a green velour frog coat. The movie star reportedly placed the orders through an assistant, and the baby goods were delivered at her doorstep.

News
>
Movie News
January 09, 2007 04:49:12 GMT
Taking similar vein with what Picturehouse has done to "" in turning a radio show into a film feature, DreamWorks SKG has reached a deal with Ira Glass and WBEZ/Chicago Public Radio to develop "", a big screen project adapted from the same-titled show, which is distributed to more than 500 stations nationwide through Public Radio International.

No word yet on when the project will start production, but it is said that Glass, Julie Snyder and Alissa Shipp are all set to seat as producers. The picture itself is intended to be made based on the stories aired on the program which have been noted to center on a theme with a collection of funny, emotional real-life stories drawn from everyday occurrences.

News
>
Celebrity Gossip
January 09, 2007 04:34:04 GMT
Poor Melanie Brown. The once-called Scary Spice was forced to hire 24-hour protection from the cops after being hounded by obsessed fans.

Brown, who is pregnant with the comedy star's baby, is facing daily abuse from a group of fans camped outside her LA home. "She is extremely lonely in LA, and her life is being made intolerable by Eddie's fans camped outside. They shout insults and give her abuse all the time," The Sun quoted a source as saying.

News
>
Movie News
January 09, 2007 04:28:44 GMT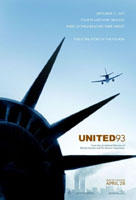 An international association of Internet-based cinema journalists, the Online Film Critics Society has officially announced yesterday, January 8, the list of recipients for its OFCS Awards, helping narrowing names and titles seen as leading contenders for the Academy Awards, the film industry's highest honors.

Matched those named in December by the New York Critics Circle, the organization cast its choice on documentary-style movie "" to be the Best Picture, Martin Scorsese to be the Best Director for his work in "", plus of "" and of "" to receive the top performance honors.

News
>
Music News
January 09, 2007 04:11:52 GMT
is the latest addition to the Rock and Roll Hall of Fame inductees.

The dysfunctional rock band surely is preparing for a reunion only to join the likes of , The Ronettes, , and Grandmaster Flash & the Furious Five, all of which have been selected to be inducted at the annual ceremony, to be held March 12 in New York.

News
>
Celebrity Gossip
January 09, 2007 03:31:15 GMT
When it comes to the World's Best Dressed Women, is the number one. The pop superstar has her name on the very top spot of a new poll conducted by Glamour magazine which praises her for her "new, softer-looking style". Editor Jo Elvin said of the singer's new style, "Kylie is still sexy, but is not flaunting it in gold hot pants any more."

Last year's winner drops to 4th spot, while her boyfriend, singer , is named Worst-Dressed Male. comes 2nd in the list of best-dressed females, achieving recognition for her fearless approach. Meanwhile, her hubby wins the category for Best Dressed Man. Filling out the top 5 are at the 3rd spot and at No. 5.

News
>
Movie News
January 08, 2007 09:53:46 GMT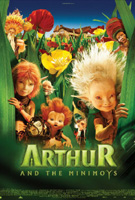 Which animated flicks to come out as the finalists in Oscar's Best Animated Feature category still have to be determined yet, but one thing is for sure: "" won't be one the nominees.

Previously included in the list of sixteen contenders vying for the slot, the MGM/Weinstein release has sadly been dropped from consideration by AMPAS, the Academy spokesperson Leslie Unger announced on Sunday, January 7, following the earlier report concerning the matter in the .

News
>
Movie News
January 08, 2007 09:36:34 GMT
Attempting to strengthen their already-solid positions in mainstream film industry, a number of award-winning producers have prepared to spawn more acclaimed works from their hands for critics and moviegoers to laud of.

BAFTA TV Award winner Andy Harries who recently produced hugely-praised royal drama "" is reported to develop a biopic titled "Cloughie: Walking on Water." Based on the bestselling autobiography of the same name telling about the life of Brian Clough, one of England's legendary soccer managers, the project brings back the team behind "The Queen" such as screenwriter Peter Morgan, director Stephen Frears, and actor .

News
>
Celebrity Gossip
January 08, 2007 08:03:24 GMT
of the has inked a deal to portray the role of a musical savant in an upcoming episode of the hit U.S. medical TV series, "House".

The episode, which is due to air in March, will also star and Kurtwood Smith among others. The episode will, moreover, mark the directorial debut of "House" executive producer Katie Jacobs.

News
>
Movie News
January 08, 2007 07:42:24 GMT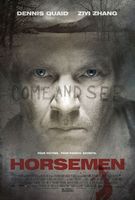 Lining up a number of promising big screen projects under its wings for future releases, Platinum Dunes, through its execs Brad Fuller and Andrew Form, has given updates on several of its upcoming features.

For the "Untitled Friday the 13th Sequel", the pair revealed that the script for the movie is being worked on while stating that no director is confirmed yet though South African-born filmmaker Jonathan Liebesman has reportedly been attached to the flick.

News
>
Movie News
January 08, 2007 06:37:57 GMT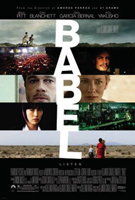 The spotlight has been cast down upon "" in Palm Springs, California. The multi-layered drama, along with "", gloriously received multiple honors from organizers of the 18th annual Palm Springs International Film Festival during the event's Awards Gala held on Saturday, January 6, 2007 at the Palm Springs Convention Center.

The Paramount Vantage release took the Ensemble Performance Award and the director's award for Alejandro Gonzalez Inarritu while one of its cast members was bestowed the Career Achievement Award.

News
>
Celebrity Gossip
January 08, 2007 06:16:19 GMT
Shortly after there were rumors swirling that he's secretly split up with , has been romantically linked with movie star . It is said that Justin got to know Scarlett when she filmed the video for his forthcoming single, "What Goes Around".

If only the rumors on the street are true, can someone give details on how is it going with the actress and ? Speculation on their dating each other comes to the surface soon as Justin and Scarlett were spotted looking "intimate" when she attended the aftershow party for the premiere of his movie "" in LA on Wednesday January 3rd.

News
>
Movie News
January 08, 2007 05:00:41 GMT
Putting more concentration in screenwriting after his shocking announcement of ending his directing career, Luc Besson has spilled the bean that he is penning a sequel to last year's "" which he co-wrote and produced.

"There's some film where you like the cast, you like the characters and you want to see them again," he told ComingSoon.net. "'B13' I want to do the sequel to, I love the two characters, and there's the room to do another one. I have the idea then I think we're going to make it."

News
>
Celebrity Gossip
January 08, 2007 04:42:16 GMT
Hip-hop trendsetter has teamed up with General Motors (GM) in creating a new sport utility vehicle (SUV). The music mogul emerged from a concept GMC Yukon Denali SUV on stage Saturday Jan 6th during a celebrity-filled party thrown by General Motors Corp. on the eve of media previews for the North American International Auto Show.

The SUV, called "Jay-Z Blue," was developed through a partnership with Jay-Z during the past two years, during which the rapper worked with the company's global color studio to create the reflective blue color for the SUV. "Hopefully I'll be able to drive one of them out of here tonight," he said during the event.