News
>
Movie News
December 14, 2007 10:39:14 GMT
Celebrating its 28th anniversary in honoring the best in film-making, the London Critics' Circle has officially revealed the contenders for the 2008 ALFS Awards, giving most nominations to both "" and "."

The two pictures each scores eight nods that include Attenborough Award for British Film of the Year and British Director of the Year, but neither of them are in the running for top prize Film of the Year. The latter slot lists out titles like "", "", "", "", and "" instead.

News
>
Movie News
December 14, 2007 09:54:56 GMT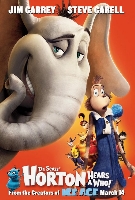 Gearing up promotion for its upcoming "", 20th Century Fox has brought online the first full-length trailer for the CGI animated feature, due out March 14, 2008.

Based on the 1954 book of the same name written by Dr. Seuss, pic boasts starry voice cast that includes , , , , and . It also marks the second time Carrey has ever played a Dr. Seuss character and the first movie of his that is animated as well as the first Dr. Seuss film to be fully computer-animated.

News
>
Music News
December 14, 2007 09:54:37 GMT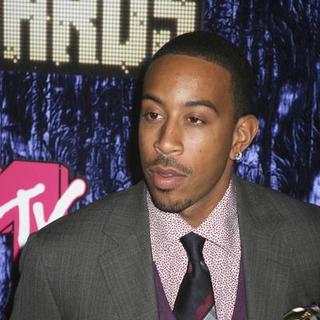 has just premiered a video for 'Down in Da Durty', a song that will appear in a new Disturbing Tha Peace, the rapper's label, compilation.

The song is featuring Bun B of and , and produced by DJ Clinton Sparks who also made a cameo in the clip.

News
>
Music News
December 14, 2007 09:38:29 GMT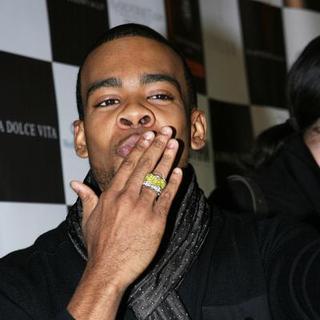 has premiered the music video for his latest single lifted from ''. The clip is for the -produced track 'Do Right'.

The black and white clip shows Mario writing a letter to her mother and finding it hard for the first time. This track is allegedly a hint to Mario's personal life where his real-life mother is said to be a heroin addict. In the song he sang, "That's why I'm here to help you fight to do right."

News
>
Movie News
December 14, 2007 09:24:18 GMT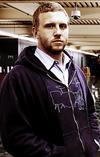 Shifting attention to horror comedy after releasing scare flick "", Columbia Pictures is now developing a movie of the kind titled "", Variety has revealed.

The studio is said to currently be in negotiations with Ruben Fleischer to get him as the project's director. Meanwhile, story revolves around the most frightened guy on Earth who leads a motley crew of survivors in a world overrun by zombies. The film's title itself refers to an old funeral home that is turned into a morbid attraction.

News
>
Movie News
December 14, 2007 09:12:24 GMT

Back to the director's seat after last directed 2003's "", Stephen Norrington has been signed to assume helming duties for "", the remake of a 1981 mythical adventure of the same name, Variety has reported.

Production is expected to begin next year based on the script by Lawrence Kasdan, which was originally written by Travis Beacham. Thunder Road's Basil Iwanyk is producing for both Legendary Pictures and Warner Bros. Pictures, the latter also holding the North American distribution to the flick.

News
>
Music News
December 14, 2007 09:03:31 GMT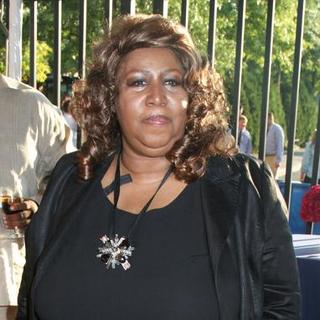 who is selected to be honored at 50th Annual Grammy Awards as part of MusiCares program, has personally requested for a fresh and funky version of her classics. And for that she nominated rapper and R'n'B singer .

"Some of the artists that I requested are evangelist Ruby Terry, and Chris Brown and Nelly," Franklin told Spinner.com. "Those are three of the people that I requested. I want Nelly to do anything he'd like to do that's up and funky."

News
>
Celebrity Gossip
December 14, 2007 08:43:32 GMT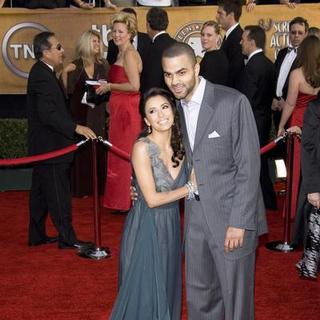 's drama of affair with French model Alexandra Paressant keeps going on. While the basket ball star and his wife are busy with their persistent denial, Paressant just won't stop revealing more evidence related to her cheating allegation.

Hot on the heels of her shocking interview with X17online on how she and Tony first met to how they ended up having a sexual encounter in his hotel, Paressant comes public with the text messages she exchanged with Tony while at the same time shows off Tony's picture in bed he deliberately sent to her phone.

News
>
Celebrity Gossip
December 14, 2007 07:45:43 GMT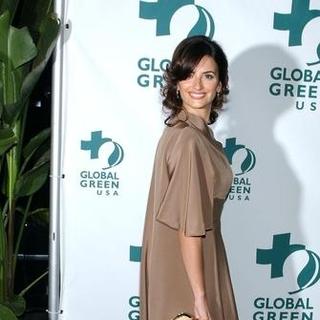 Has been dominating media headlines with her being romantically linked to actor , has earned a new honor that is Hollywood's new style queen. The Spanish actress has been picked as one of the most consistent best dressers on Tinseltown's red carpets by In Touch Weekly.

On Cruz's picking, In Touch editors claimed "Penelope plays up romance. She steams up the red carpet in strapless gowns that play up her decolletage. A true girlie-girl, Penelope loves to play dress-up in romantic styles by classic designers like Chanel and Valentino, and look like the movie star she is."

News
>
Celebrity Gossip
December 14, 2007 07:29:12 GMT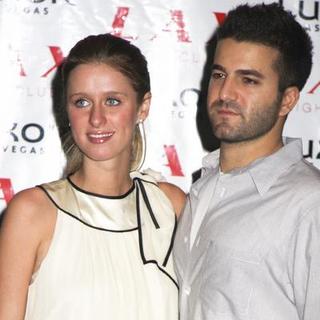 Rumor has it that is going to get engaged over the holidays.

Unlike sister who's still looking for the perfect man she could in love with and marry for the rest of her life, the other Hilton heiress has been in relationship with current boyfriend David Katzenberg for over a year now.

News
>
Movie News
December 14, 2007 07:27:41 GMT
Unleashing another treat to the fans and moviegoers alike, Paramount Pictures has launched a special widget for J.J. Abrams-produced "" containing an extended clip from the movie as well as a contest giving chance to be the first to see the flick.

The clip contains the complete scene during which lead character Rob is at his party, followed by the horrible incident that cuts down the Liberty statue's head, all shots presented without any edits or cuts. Take a peek on the piece now down below.

News
>
Celebrity Gossip
December 14, 2007 07:13:18 GMT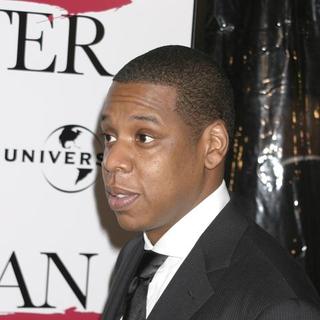 Has become an expert in music and is a successful entrepreneur, it appears that can never have enough just yet and thus has been planning to be the next Donald Trump.

The rap icon, who has helped catapulting numbers of musicians into worldwide fame, is now about to become a hotel mogul. Has been buying up a chunk of land in Manhattan's upmarket Chelsea through his company, J Hotels, reportedly worth $66 million, Jay-Z is said to be planning on turning it into a hotel or art gallery.

News
>
Celebrity Gossip
December 14, 2007 06:37:12 GMT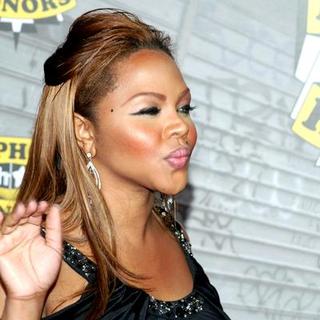 is having a new career choice. The rap star, best known for her 1996 album "," is invading the world of fashion, about to come out with her own line of fur.

Braves the wrath of animal rights group PETA, she's naming her new collection of fur Royalty Fur, which will be a range of clothes and accessories all made from animal pelts.

News
>
Music News
December 14, 2007 05:56:19 GMT
of the had injured her ankle, sending the band to pull out of a TV special which is part of the group's reunion schedule. The 'Baby Spice' twisted the ankle while performing on-stage on the last show at Las Vegas' Mandalay Bay Events Center.

They were slated to appear on BBC's Strictly Come Dancing on Saturday, December 15 to mark the beginning of the U.K. leg of their tour. The performance at London's O2 which is scheduled at the same night is still in doubt although Bunton said yesterday, "I'm sure to make a speedy recovery, so see you all at The O2 arena!".

News
>
Celebrity Gossip
December 14, 2007 05:48:38 GMT
Best known for her role as Marissa Cooper in the American television series "The O.C.", braves the challenges to invade the big screen before then secures herself some starring roles in such film projects, as "", "", and "." In between times promoting the latest-mentioned flick, the actress sat down for an interview with Maxim Magazine.

Discussed her venture into the movie business to the magazine's January 2008 issue, Mischa said that "Even if I was a precocious teenager, it's a New York vs. L.A. thing. I never experienced the 'anything goes' chaos we sold on The O.C.," adding her character Marissa "was a nut case. I didn't have much in common with her. In New York I'd want to go out at 15 or 16, but I got it out of my system."