News
>
Movie News
July 16, 2007 07:26:13 GMT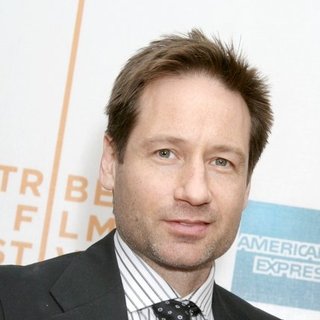 Delivering good news for the fans of the sci-fi franchise, pointed out during this year's Television Critics Association press tour that the follow-up to 1998's "The X Files", the big screen version of FOX's hit TV series of the same name, has gone one step further in its development stage.

"I'm supposed to see a script next week," the actor remarked Saturday, July 14 at the Beverly Hilton in Beverly Hills, adding that the show's creator Chris Carter and Frank Spotnitz both wrote the screenplay and that the former guy is also in charge to direct.

News
>
Celebrity Gossip
July 16, 2007 07:16:23 GMT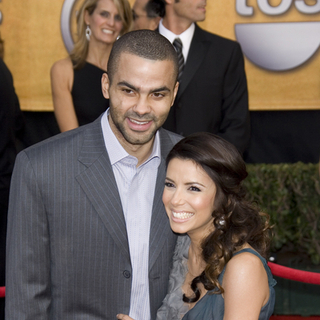 Contrary to their extravagant multi million dollar wedding, and prefer to have a very low key honeymoon. To spend the holiday, the newlyweds went to the Caribbean islands of Turks and Caicos.

Landed their feet at their Caribbean resort at the beginning of the week, the couple then spotted enjoying a romantic candlelit dinners at the islands' exclusive restaurants. They, moreover, also spent the time relaxing under the shade of an umbrella at the beach, "cozying up to each other," so a resort guest tells People.

News
>
Music News
July 16, 2007 07:12:40 GMT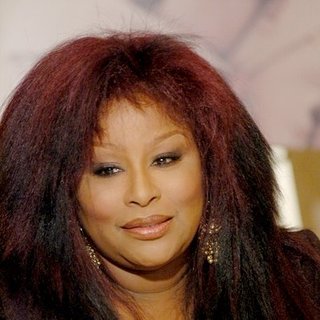 After almost ten years going vacuum, makes her return to music scene with new single. "Disrespectful" featuring R&B diva will be released in advance of the album "FUNK This!"

The upcoming set will be her first full-length record under her new label Burgundy Records which she tied deal with in early 2006. Most of the tracklisting will be coverage of popular songs that is topped with new materials produced by Jimmy Jam & Terry Lewis and James "Big Jim" Wright.

News
>
Celebrity Gossip
July 16, 2007 06:56:40 GMT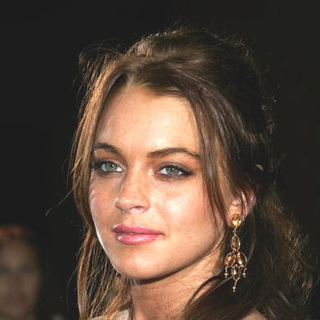 Friday the thirteenth brings good luck for as a judge has on that day turned down a 2005 car crash case against her.

Lindsay actually was scheduled to appear on court to face charges surrounding an accident in which she hit a vehicle which in turn hit a business man's van in Beverly Hills in 2005. What a fortunate for her that a judge then dismissed the case because the vehicle's owner, Florian Loeckle, failed to show up for the hearing.

News
>
Music News
July 16, 2007 06:38:48 GMT
After much-criticized "Never Again", released another sentimental song to be the second single pulled from "". "Sober" was released on July 10 and will soon determine the success of her third album.

"Sober" is considered a crucial song after "Never Again" was mildly received in radio airplay despite the huge digital download. The music itself spans various instruments that vary from drums to timpani with Kelly's vocal reaching high pitch, reminding fans of her earlier work.

News
>
Movie News
July 16, 2007 06:30:19 GMT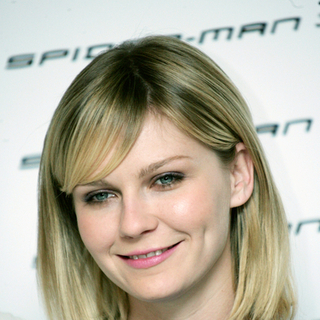 Three Hollywood actresses are all going behind the camera this year to make their debut in directing field for sure.

Variety has reported that , , and are on their way to go into production in Los Angeles for shorts features they have been assigned to helm as part of Glamour magazine's third series of "Reel Moments."

News
>
Celebrity Gossip
July 16, 2007 06:27:54 GMT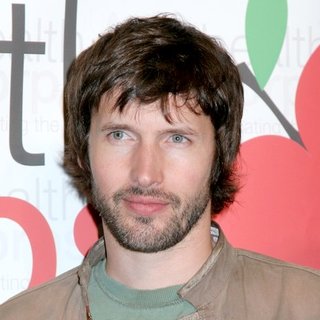 is single no more. The British singer has found a new lady to be called "Beautiful". Rumors are abuzz that he's dating holistic therapist Mika Simon.

"It's official, I am James' girlfriend," Mika said in a statement. "How many girls wake up every day and get sung the most beautiful song in the world? Things are going really well."

News
>
Music News
July 16, 2007 05:20:27 GMT
Despite the opposition, proceeded with the release of his new album that comes with Sunday Mail. An approximate 3 million copies of the newspaper were distributed on Sunday, July 15 with "" attached as a bonus at the price only at $2.80 per set.

The literally free CD was considered a damage to U.K. music industry that already suffers a series of declining record sales. Prince's local label Sony BMG even considering to shelve its plan to release the CD in U.K.

News
>
Movie News
July 16, 2007 04:59:00 GMT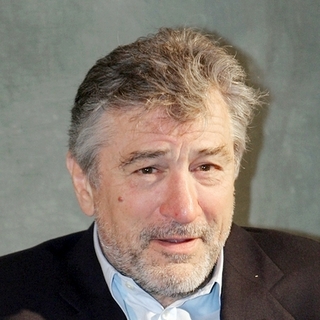 Getting a new promising film project for his Tribeca Entertainment, veteran actor is teaming up with producing partner Jane Rosenthal to set up "" which will depict the rise of Chinese leader Mao Zedong and communism in China.

Pic reportedly will be developed at Universal Pictures based on a memoir by Roy Rowan, who is set to be a consultant for the flick, which has already had duo Jon Marans and Yuri Sivo onboard to pen its script with the latter one to also executive produce. It is said that the two are about to weave the story into an epic-sized drama with a love story.

News
>
Celebrity Gossip
July 16, 2007 04:44:29 GMT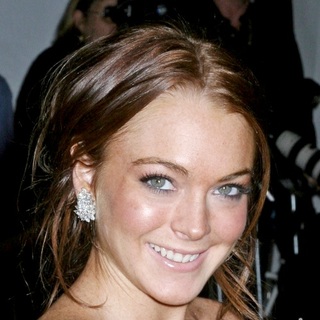 The bird leaves the cage freely. has completed her stint at rehab, leaving the drug and alcohol rehab center Promises in Malibu on Friday July 13th after a more than six weeks stay.

Lindsay's representative, Leslie Sloane Zelnick, released a statement on Sunday July 15th, saying "On Friday, July 13, 2007, Lindsay Lohan successfully completed her 45 days of residential and extended care treatment at Promises. She has transitioned to an intensive outpatient program, which includes attendance at daily AA meetings, outpatient therapy and daily testing."

News
>
Music News
July 16, 2007 04:22:49 GMT
Lying low these past few months, all-girl group comes up with a new single which they hope will catapult their name back in the music industry. The band will cover "Anyone Who Had a Heart", a song that was popularized by British singer Cilla Black.

There's still no certain release date of the single that has been specified. However, the trio that went to solo careers in 2004 may release more materials in the coming months. A rep of the band said, "You can never say never to the girls getting back together properly one day for singles, albums, or tours."

News
>
Movie News
July 16, 2007 04:05:35 GMT
Looks like people coming to theaters have been deeply under spell over the weekend with the arrival of the fifth installment of the mega-hit fantasy franchise, "."

Already raked in nearly $65 million throughout its Wednesday (July 11) and Thursday (July 12) screenings, the teen wizard tale effortlessly pulls fantastic sum of $77.1 million from 4,285 cinemas, including those of IMAX, to thereby collect a total domestic gross of $139.7 million so far and take over the top spot of the box office running July 13-15, 2007 from sci-fi actioner "."

News
>
Celebrity Gossip
July 16, 2007 04:00:52 GMT

is clean. She's free of charge. The Grammy-nominated rapper was pleaded not guilty Sunday July 15th to attempted murder and other counts in the shooting of a woman in a trendy Manhattan neighborhood, after being arrested on Saturday night July 14th following a gunshot.

Ma surrendered to authority on Saturday night for allegedly shooting and seriously wounding a childhood acquaintance during a dispute outside of a Manhattan bar early morning in the day. She was then held on Rikers Island, charged with assault and criminal possession of a weapon. A judge granted the prosecution's request for bail to be set at $250,000.

News
>
Celebrity Gossip
July 16, 2007 03:31:04 GMT
Just married, and . The celebrity couple concluded their romance in an intimate wedding ceremony held Saturday July 14th at the actress' ranch outside Los Angeles. Romijn's publicist, Lewis Kay, confirmed the wedding report to People.

Romijn, wore a Ralph Lauren gown and jewelry by Neil Lane, and O'Connell exchanged vows in front of 100 family and friends. The couple's two dogs Taco and Better also joined in on the celebration. "It was a perfect celebration and Jerry and I couldn't be happier," the "Ugly Betty" star tells People expressing her joy.

News
>
Music News
July 14, 2007 07:59:17 GMT

is gearing the work of "" that will span three tracks featuring collaborations from , , and 's frontman Chad Kroeger. One of the tracks will be the re-make of -featuring smash hit "Game of Love".

Sitting on Branch's chair this time is Turner whose voice Santana described as hair-rising. "We got a Grammy with Michelle, and Michelle brought her own spirit and her own innocence and purity," Santana said in an interview with Billboard. "However, when you hear these notes that Tina hits, every hair on your body stands up."