News
>
Celebrity Gossip
November 12, 2007 04:15:16 GMT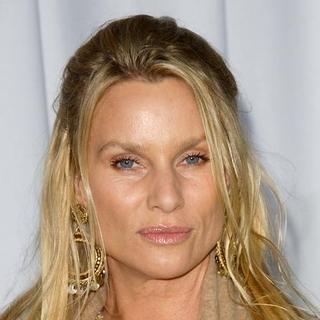 Rumor has it that is pregnant with fiancee 's child. Speculation on that matter is in all probabilities inspired by the fact that the actress has started asking "Desperate Housewives" co-stars, , and all about motherhood and pregnancy.

"She kept asking Felicity and Marcia about how the pregnancy would change her appearance and if it would make her hair thinner," a source in the know revealed, adding that "She's absolutely glowing and her pregnancy is the buzz of the set."

News
>
Movie News
November 12, 2007 03:50:02 GMT
Blinding flashlights marked New York City's DGA Theatre as principal cast members and VIP guests came down to attend the world premiere of Fox-Walden's "" on Sunday, November 11, 2007.

From the former lineup, there spotted , , , and 11-year-old Zach Mills, who plays Eric Applebaum, the Hat Collector in the drama fantasy. As the only lady in the pack, Portman made quite a bright appearance that day, dressed in a leggy hot pink mini-dress and metallic shoes while flashing her warm smile throughout.

News
>
Music News
November 12, 2007 03:33:27 GMT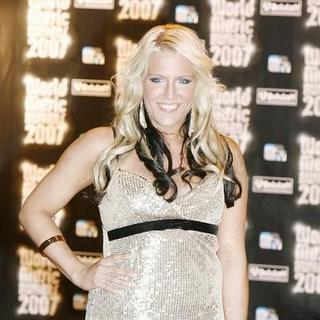 Eurodance act have released the music video for 'What Hurts the Most', a cover song of Jo O'Meara's 2005 single. The song will be made the first single pulled from their upcoming album, ''.

'What Hurts the Most' is just one of the many cover songs by the group. The album will also contain their rendition of other popular songs such as 's 'Sk8ter Boy', 's 'Just Like a Pill' and 's 'Because the Night'.

News
>
Celebrity Gossip
November 12, 2007 03:24:53 GMT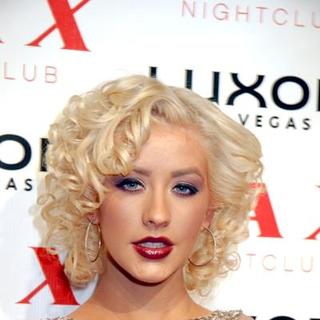 Formally confirmed her pregnancy to Glamour Magazine earlier this month, words are mounting that is prepping to give birth to a baby boy. No confirmation nor denial uttered by the singer just yet concerning the speculation, but the items she bought during her shopping spree say it all.

Christina was spotted earlier this week on a shopping spree at baby boutique-to-the-stars Petit Tresor in L.A. and was seen snapping up all the blue items, thus prompted people to think she's expecting a baby boy. A source in the know told OK! the pop star among others bought $3,100 Bonne Nuit Versailles crib, $800 silk bassinette by Lulla Smith, $680 worth of argyle bedding, $200 cashmere stuffed rabbit by Alvin & Sparky, toys by Kaloo which were all in blue, and three Mia Bossi diaper bags.

News
>
Music News
November 12, 2007 03:07:06 GMT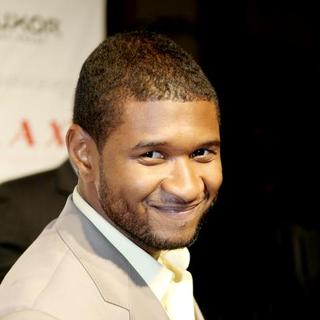 A track from has leaked, allegedly one of those which will be included in his highly-anticipated album. 'Dat Girl Right There' is a mid-tempo song featuring rapper and is produced by Grammy-winning producer Rich Harrison.

Harrison reportedly will produce five other tracks in the album which is tentatively titled 'Regret'. Other known producers in the fifth studio album include , , , Polow Da Don and .

News
>
Celebrity Gossip
November 12, 2007 02:45:41 GMT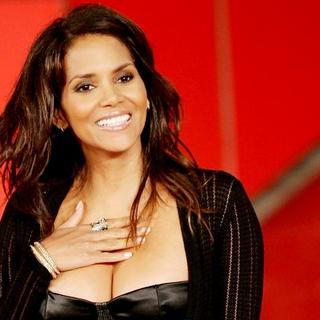 Has come out of the closet and finally made her pregnancy official since September, it was not until now that the sex of 's forthcoming baby has been revealed. The actress is said to be expecting a boy.

Page Six, who quoted sources in the know, has claimed Berry and her model boyfriend, Gabriel Aubry, are expecting a baby boy in several months. "She's so excited," one source was quoted as saying. "She says she's never been happier than now, when she's pregnant."

News
>
Music News
November 12, 2007 02:27:11 GMT

It has been confirmed by Jive that 'Piece of Me' will be the second single from ' ''. A cover art for the single, that was produced by Grammy winning team The Bloodshy and Advant, has been released.

'Piece of Me' features a background vocal from Swedish singer . A music video for it will be shot in mid November according to some sources. It will show people what it's like to be a "piece of" Britney. It will allegedly follow a day of her life including her infamous occurrence of flashing her underwear for paparazzi.

News
>
Celebrity Gossip
November 12, 2007 02:09:41 GMT

Our prayers and thoughts go out to our beloved rap star . His mother, Dr. Donda West, who worked as the Chair of the English Department at Chicago State University before retiring to serve as his manager, has passed away. Hot 97's was the first to bring the report to the surface.

Miss Info quoted its sources as saying that Donda West passed away in Los Angeles on Saturday night November 10th. She was 58. A cause of death has not been released.

News
>
Celebrity Gossip
November 10, 2007 07:27:55 GMT

No stranger to controversy nor run-in with the law, is at it again when she run the red light with her kids in the back and a court-appointed monitor in the front of her car.

The mother of two blew a red light at a notoriously dangerous Los Angeles intersection Thursday night November 8th with sons Sean Preston and Jayden James in the back and a court-appointed monitor crouched down in the front, thus once again putting her custody in jeopardy.

News
>
Music News
November 10, 2007 07:22:18 GMT

Rooting from highly-infectious 'Tick Tick Boom', is now the featured artist on MySpace. The band that recently collaborated with in the song 'Throw It on Me' will release their fourth studio effort '' on November 13.

Being featured on MySpace has granted fans of the band to have an exclusive listening party of the album. All the fourteen tracks included in the standard version of the album are available for listening on their page.

News
>
Movie News
November 10, 2007 06:53:12 GMT

The moment horror fans have been waiting for is finally coming. That's right, this year's After Dark Horrorfest has ultimately come to life once again to pay its homage to the goriest of all film genres in its "Eight Films to Die For", beginning from Friday, November 9, 2007.

Scary movies presented are showcased throughout Friday, Saturday, and Sunday this weekend (Nov. 9-11) and next weekend (Nov. 16-18) with three different titles on the schedule each night. Showing times are 6:00, 8:00, and 10:00 PM, but do note that individual theaters may shift show times slightly, so please visit the website for your specific theater to view them for the days in question.

News
>
Celebrity Gossip
November 10, 2007 06:52:02 GMT

An actress who's working her way up the industry ladder, is one among those trend-setters that always looks attractive both on and off screen. Has been invading the world of designer with her designing a handbag for U.S. fashion company Dooney & Bourke, here's the ad for the limited edition of Dooney & Bourke "Hayden Panettiere" Designer Handbag.

Is the next after fellow actress to turn star "handbag designer" at Dooney & Bourke, Hayden will have her Dooney & Bourke bag go on sale beginning December later this year at $500.

News
>
Music News
November 10, 2007 06:37:56 GMT
Of all the new acts emerging in music industry worldwide there's a musician that sticks to her principal in making her records. Twenty year old is on the verge of breaking U.S. market with her debut album 'Love is Dead' and she's one singer not to mess with.

The Estonia native tells AceShowbiz how she refused to be labeled, people have misjudged her, and how she can create music just by the noise of cars driving by.

News
>
Celebrity Gossip
November 10, 2007 06:07:42 GMT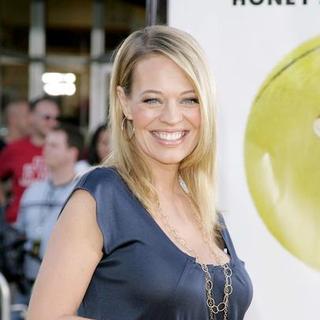 First it comes the pregnancy confirmation and just now announced that she's expecting a girl. It appears that the family she's building with husband Christophe Eme will be a perfect small happy family as soon as the baby is born.

The actress, who came to fame as the ex-Borg Seven of Nine on TV series "Star Trek: Voyager," announced last month she is pregnant with Eme's child. About her impending motherhood, Ryan told People that she and Eme "are thrilled. We're so excited, we're just beside ourselves."

News
>
Celebrity Gossip
November 10, 2007 05:14:45 GMT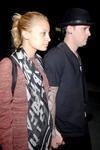 Counted as ones of the media darlings in the United States, Joel Madden and pregnant fiancee are not so popular in Australia though. The celebrity couple who can freely make their way out to public places in the US, sad to say, are not wanted in the country especially by the posh gated community.

While they themselves are considered to be part of the US' high profile community, potential neighbors apparently rejected Nicole and Madden's offer on a house in their gated Southern California community because of the unwanted attention their celebrity status would surely bring to the posh neighborhood.