News
>
Movie News
October 15, 2007 10:05:00 GMT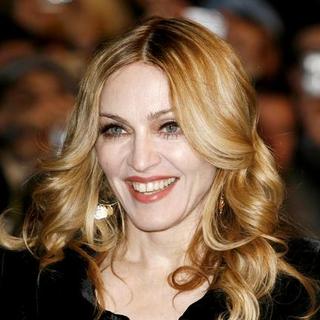 Keeps being involved in film-making, apparently has produced a documentary feature entitled "I Am Because We Are" of which name is derived from Desmond Tutu's words, drownedmadonna.com has learned.

The flick already got premiered during a Spirituality for Kids event at the Ilana Goor Museum in Old Jaffa, Israel as well as screened privately in New York City on October 10, 2007. It concerns the poor, suffering children in Malawi and shows how AIDS has effected their lives since a lot of them lost their parents due to the disease while highlighting the work that Madonna's organization, Raising Malawi, has been doing in the country.

News
>
Music News
October 15, 2007 09:48:08 GMT
and her full speed work has been quick to tie uber producer to contribute in her album. In an interview with Scratch magazine, Tim revealed that he is a major player in the record.

In an equal amount of interest, Tim promised the new album will be "huger than life". This would not be the first time Tim has entered the studio with Beyonce. The producer previously produced 's 'Get on the Bus' that peaked at #5 in U.K. Singles chart.

News
>
Movie News
October 15, 2007 09:33:10 GMT
Comedy genre apparently still becomes major option for moviegoers to watch in theaters. That's because -directed "" surprisingly came out as the top holder of the weekend box office running October 12-14, 2007 despite its Oscar heavyweights-highlighted fellow new releases.

The Lionsgate release debuted well on the chart by raking in $21.4 million, toppling down last-week champ "" which fell to the second place with $11 million. The Disney comedy was followed by newcomers "" and "" on the two positions below in competitive tally of $10.8 million and $10.4 million, respectively.

News
>
Celebrity Gossip
October 15, 2007 08:46:08 GMT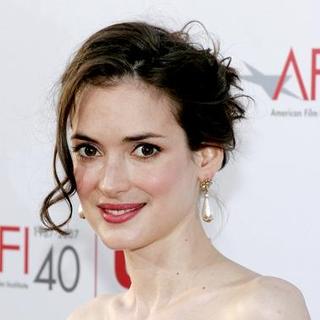 who seems to have the eye for rockers has added another one on her list. The actress is reportedly in good company of Blake Sennett, the lead guitarist for rock band Rilo Kiley.

Ryder has been secretly dating Sennett for months, according to In Touch Weekly. She even made her exit quickly from Milan Fashion Week in Italy just to attend Sennett's performance in Washington, D.C.

News
>
Movie News
October 15, 2007 08:41:24 GMT
A number of young names appear to be considered for the superhero roles in Warner Bros. Pictures' fast-tracking project "Justice League of America." The Hollywood Reporter has revealed that director George Miller is seeing 35-40 acting talents for starring slots in the movie from October 14-15, 2007.

Among the pack are rising stars such as of "The O.C." fame, "" female lead , and who recently appeared in "." Names like rapper , Joseph Cross, D.J. Cotrona, , and are also reported to test for the flick's roles.

News
>
Movie News
October 15, 2007 08:10:03 GMT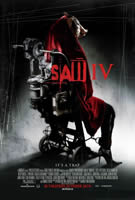 Jigsaw's terror indeed still continues as another victim is on the verge of meeting her end, that's what the new clip for "" seems to suggest.

Displaying footage from the first of Sergeant Rigg's tests, the clip can be viewed on after entering code number of 1026. The same piece is also available via YouTube by now, as presented below.

News
>
Music News
October 15, 2007 08:05:13 GMT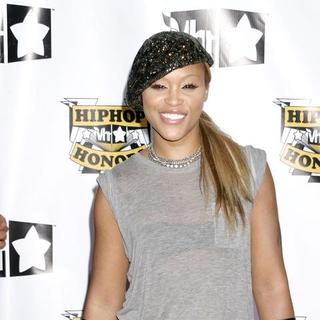 would rather have her album 100 per cent true rather than going commercial and releasing it this year. The rapper who has pushed the album's date to 2008 finally gives explanation on why '' is so frequently delayed.

When questioned by , Eve said, "I think what kind of delayed us this time was that I went in and did two records that sound a lot like the Pharrell record - the singing record. I don't think the movement was right and I'd rather put out an album and feel 100 percent connected to it than just to put out an album, especially the way music is right now."

News
>
Celebrity Gossip
October 15, 2007 07:13:00 GMT

Displaying her renowned disarming frankness and trademarked high-wattage smile, gracefully took the stage at the Beverly Hilton ballroom on Friday night (Oct 12) to accept the 22nd annual American Cinematheque Award, bestowed to her for her work and commitment in making a significant contribution to the art of the motion pictures.

Presented the honor was her "Pelican Brief" co-star who said of Roberts to be "someone who says yes to life." Fellow Hollywood actors like , , , and were also present, all speaking of the red-headed beauty's talent, humor, intelligence, and warmth as they introduced clips of the movies she starred in.

News
>
Music News
October 15, 2007 06:59:55 GMT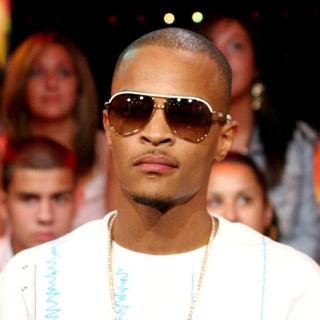 The second round of BET's Hip-Hop Awards have handed out their statuettes on Saturday, October 13. T.I., the predicted big winner in the event ironically didn't attend the ceremony to accept the two awards that he won out of 9 nominations.

T.I. snatched 'Album of the Year' for '', sharing the title with fellow rapper who won through his album ''. Common sent out his support for T.I. upon taking the winning saying, "I salute my guy T.I., who also won, wherever he is." Common also won Lyricist of the Year.

News
>
Celebrity Gossip
October 15, 2007 06:12:43 GMT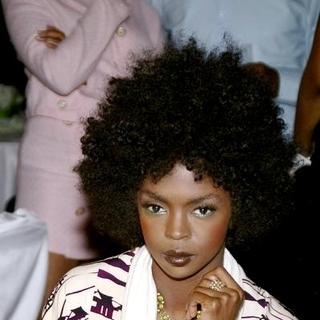 and Rohan Marley are determined to expand their clan. The former singer is reportedly pregnant with Marley's, the boyfriend, fifth child.

While this would be Hill's fifth, it would be Marley's seventh, two of which came from his previous relationship with Geraldine Khawly. Marley allegedly married Khawly while being a student at University of Miami.

News
>
Music News
October 15, 2007 05:09:36 GMT

Two videos down, rock band have debuted the third music clip from their sophomore album ''.

'Won't Go Home Without You' has been chosen to be made the third video despite the rumor that track 'If I Never See Your Face Again' will be made the third single after 'Wake Up Call'.

News
>
Movie News
October 15, 2007 04:46:25 GMT
New photos from the set of "" in Greenwich, London have surfaced online and once again captured images of lead star in her period outfit for her role as the titular character.

This time, the English beauty sported a massive coiffure as she filmed her scenes of riding in an ornate carriage, complete with footman. Just Jared.com reported shooting on that day was carried out at Greenwich's London Maritime Museum which got transformed into an 18th century-looking street. A reader to the site, however, informed that the location used was the town's Old Royal Naval College instead, now becoming part of University of Greenwich.

News
>
Celebrity Gossip
October 15, 2007 04:42:20 GMT

to appear as a fat bride on Ugly Betty, looks more posh than ever in the photo stills of the TV series' episode. Victoria will project her true self as part of the guest starring role in the episode called 'A Nice Day for a Posh Wedding'.

Victoria is not made fat particularly because her role is to steal Wilhelmina's 'thunder'. She will play a gorgeous maid of honor who, with her look, threatens bride Wilhelmina, played by , of not getting the sole attention.

News
>
Celebrity Gossip
October 15, 2007 03:58:58 GMT

Thriving with her music career, ' is standing solo on the cover of Blender's November 2007 issue under the headline "Undressed for Success".

Blender magazine peels Nicole's sex appeal asking whether she considers herself a fembot (girls appearing only to give pleasure) or not, in which the singer almost declaringly said "No. But I can play that role really well." Nicole also revealed that she never thought in "zillion years" that the band is either naughty or raunchy.

News
>
Movie News
October 15, 2007 03:50:33 GMT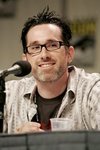 Here's one casting call all of the aspiring performers should pay attention to. Director Darren Lynn Bousman has posted an announcement on his saying his new flick "" is in need for approximately 200 people around Toronto, Canada to volunteer as extras in the project.

Participants should be between the ages of 25 and 75 with the wardrobe requirements being tuxedos/black suits for men and formal attire for women. Those selected will all take part as opera patrons while getting chances to appear together with the movie's cast that includes , , Paul Sorvino, and , among others.