News
>
Celebrity Gossip
October 23, 2007 09:03:09 GMT

goes raunchy. The supermodel stripped down to just skimpy lingerie for a raunchy new ad campaign to promote lingerie company La Senza's new autumn/winter collection.

Enjoy some raunchy photos of her for the brand after the news.

News
>
Celebrity Gossip
October 23, 2007 08:35:08 GMT

Watch out , two other supermodels are coming to your way, strutting their stuff on the supermodel's runway. Cable television network Bravo, owned by NBC Universal, announced Monday October 22nd the taping of and Tyson Beckford to host its upcoming new reality-competition series "Make Me a Supermodel."

Based on a British series of the same name and is produced by Tiger Aspect Productions, the series will see men and women compete for a chance to launch their modeling career and win $100,000. The 14 model wannabes will live in a New York City loft together and undergo challenges over a 12-week period in order to determine who gets to stay on the catwalk.

News
>
Music News
October 23, 2007 08:29:53 GMT

's new song has leaked. 'With You', which is expected to be the third single from '', was previously only in snippets but has now leaked in full version.

This could be the same song that has been earlier this month. Brown was spotted taking shoots for the follow up of 'Kiss Kiss' with director Erik White in downtown L.A.

News
>
Movie News
October 23, 2007 08:17:03 GMT
Better not missed this great chance, folks, especially those of you residing in Los Angeles and are craving to know more about "." 20th Century Fox as the studio producing the flick will hold an exclusive presentation on the upcoming sci-fi thriller at this year's L.A. Comic Book and Science Fiction Convention!

Held on November 4, 2007 in Shrine Hall, the event will have directors Colin and Greg Strause appeared on stage at 1:00 P.M. to preview special clips as well as to discuss the making of the film and take questions from the audience. It is also expected that the brothers will afterwards stay to sign autographs with Fox providing special give-aways from the movie, so make sure you'll be there.

News
>
Celebrity Gossip
October 23, 2007 07:55:56 GMT

Good news comes in two for "The View" fans. The daytime talk show viewers are seeing two new faces joining in, they are and soap opera actress Kassie DePaiva.

Justjared.buzznet.com is reporting that Jess will be one of those guest hosts, tapped to co-host the morning talk show on dates 15th and 16th next month.

News
>
Music News
October 23, 2007 07:53:22 GMT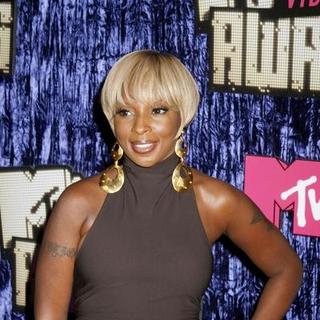 Despite the claims that she has pushed back the date of '' to December, is keeping the album's original date. It will be dropped on November 27 as scheduled and preceded by the first single's music video premiere.

The video of 'Just Fine' that was directed by Chris Applebaum (, ) will be released on Friday, October 26 via VH1. A sneak peek of the video has been put online and can be viewed below.

News
>
Movie News
October 23, 2007 07:16:47 GMT

The time has finally come for political drama "" to be unveiled as it encountered its world premiere yesterday, Monday, October 22, 2007 as part of this year's London Film Festival, highlighted by the arrival of its star on the red carpet.

The striking actor nicely spent over two hours prior to the screening to greet fans who had waited for him in the cold and wet weather, signing autographs and getting his pictures taken outside London's Odeon Leicester Square, where the premiere was held.

News
>
Celebrity Gossip
October 23, 2007 07:06:23 GMT

No words just yet that has ended her romance with professional break-dancer boyfriend Mike "Murda" Carrasco, whom she began dating in 2005. But, the actress was spotted with a new man already.

Mena was snapped holding hands with Simone Sestito, an Italian-American dancer, while on vacation in Rome, Italy on Sunday October 21st. It appeared that the twosome quite enjoying each other companies.

News
>
Music News
October 23, 2007 07:02:04 GMT

Fans may have lost count at how many times has pushed the release date of her album ''. There's one more reason to wonder why she keeps delaying the album with the new date that is just announced in almost emergence.

'Liberation' that is slated to be dropped today (October 23) is put in the drawer again for a December 11 release. The album has actually been aimed for sale in 2005 with the start of production dating back in 2004. With the new schedule, she will go head to head with 's equally much-delayed album, '' and - joint project ''.

News
>
Celebrity Gossip
October 23, 2007 06:43:44 GMT

Fresh claim has just emerged from entertainment Website mediatakeout.com that and are dating.

Citing one of its most trusted Hollywood snitches, the Web reported that the two stars have been spotted sneaking around Los Angeles together, "all in an attempt to avoid the paparazzi."

News
>
Celebrity Gossip
October 23, 2007 06:26:14 GMT

Menudo, the arguably most popular Puerto Rican boy band in the 70s and 80s, may not reuniting but a new generation is set up to take over the States or perhaps the world once again. Fresh batch of members are being searched through a reality show that will premiere on MTV.

'Making Menudo' will start the phenomenon once again when five boys are selected to be the new version of the band. 15 contestants will enter a bootcamp where they receive coaching from manager Johnny Wright (, ) and David Coury (, ).

News
>
Movie News
October 23, 2007 06:19:23 GMT
Early buzz on possible director for Paramount Pictures and Marvel Studios' "Captain America" has begun to make sound on the net by now. A tidbit coming from CHUD.com is pointing out that "" maker Nick Cassavetes may be up for the director's chair in the project.

The site appeared to have been sent an email from one of its readers saying that Cassavetes' mother Gena Rowland has indicated so on the ITV Network's show "This Morning." The actress was quoted to remark her son is "now instead thinking of doing CAPTAIN AMERICA."

News
>
Celebrity Gossip
October 23, 2007 05:06:05 GMT

Having a quite success singing career in the industry, has her nose on yet another business. The troubled singer is selling the so-called "Double Trouble Combo" product on her official merchandise store.

The product includes Amy's new live DVD, titled "," 16 oz. pint glass and 3.5 inch ashtray, which both engraved with the songbird's name.

News
>
Movie News
October 23, 2007 04:57:36 GMT
Just saw its star score a prize at the first UK Nickelodeon Kids' Choice Awards, "" now is on the run to scoop up more trophies in. The fifth installment of the teen wizard film series has just been nominated for Best Feature Film at this year's BAFTA Children's Awards while also up for the Kids' Vote gong, the only public award in the ceremony.

For the event's top honor, the David Yates-directed fantasy is up against "", "", and "", which won Oscar's Best Animated Feature Film of the Year back in February. Challenge gets bigger in vying for most votes as it has to face a pack of other summer blockbusters like "", "", and "", to name few.

News
>
Music News
October 23, 2007 04:45:44 GMT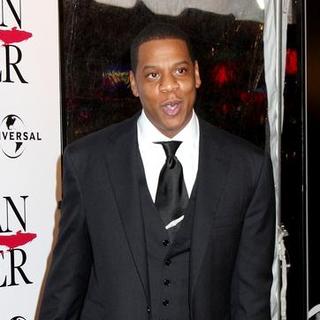 With the first single and its accompanying video already set loose, is launching a tour to support '', his first concept album inspired by the a movie of the same title.

The schedule is currently set for 5 dates that will be held in Los Angeles, Chicago, Baltimore, New York and Philadelphia. The venues will be kept mid-size and intimate. The jaunt start November 6, the same day the album will be put in shelves.