News
>
Movie News
January 11, 2008 03:43:42 GMT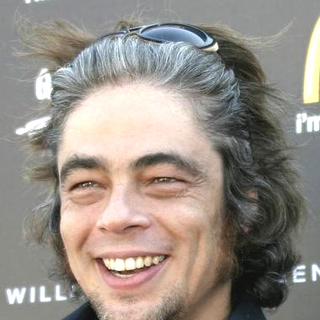 Thought to be possibly delayed due to the on-going writers' strike, the director of "" dismissed delay rumor. According to Bloody-disgusting, Mark Romanek has announced that the filming will still be on schedule which will be started on February 8 in London.

The Universal Pictures' horror thriller will be starred by as Lawrence Talbot and as Sir John Talbot. It is set in Victorian England like the original 1941 film starring Lon Chaney Jr. Additionaly, Del Toro will also have another role in the film as he is becoming its producer along with Scott Stuber, Rick Yorn, Mary Parent and Andrew Z. Davis.

News
>
Celebrity Gossip
January 11, 2008 03:41:03 GMT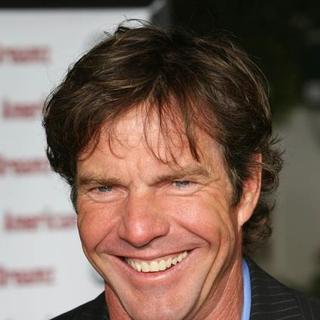 In further repercussion on the accidental overdose involving among others the newborn twins of actor , the California Department of Public Health has issued a citation against Cedars-Sinai Medical Center, claimed the prestigious Los Angeles hospital's handling of high-risk drugs placed its pediatric patients in immediate jeopardy of harm.

In a 20-pages report, the California Department of Public Health said Wednesday, January 9 that Cedars-Sinai failed to "adhere to established policies and procedures for safe medication use ... These violations caused, or were likely to cause, serious injury or death to the patients who received the wrong medication." Cedars-Sinai, additionally, was also blamed for its "deficient practices" around administrating the drug.

News
>
Music News
January 11, 2008 03:22:30 GMT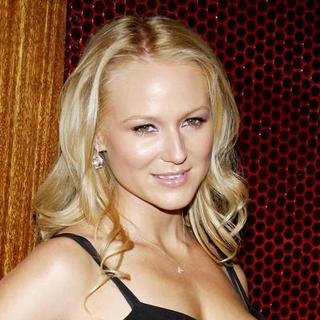 The first outcome from 's decision to go country has arrived. A song called 'Stronger Woman' has been leaked on-line, and reportedly will be made the lead single from her upcoming album.

Jewel stated on her page that she will release a new song to radio outlets on January 23 this year. The singer who went mainstream in her fourth album, signed a deal with Nashville-based label, Valory Music Company back in November 2007 to release the new album this spring. The CD which is tentatively titled '' after one of the songs, is rumored to be released on March 11.

News
>
Celebrity Gossip
January 11, 2008 03:07:01 GMT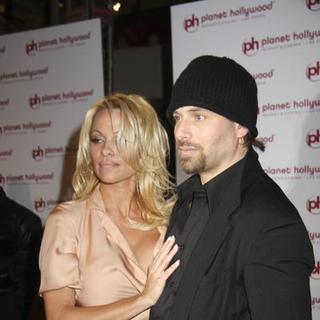 Much contrary to the wide-spread tabloid reports, is not pregnant.

The former "Baywatch" star has shot down reports she's pregnant with husband Rick Solomon's baby, wrote on her Thursday morning, January 10 "No".

News
>
Movie News
January 11, 2008 03:06:56 GMT

Additional cast members of "Imperial Life in the Emerald City" have been announced. Variety reported that and have been set by the war drama film's helmer to play alongside its leading actor, .

In the Universal Pictures' project, Ryan will portray a New York Times foreign correspondent that is sent to Iraq to investigate the U.S. government's WMD claims, while Kinnear is set to play a CIA officer. Simultaneously, Damon is cast as an officer who joins forces with a senior CIA officer to search for evidence of weapons of mass destruction. And, another newly cast member, Antoni Corone, will star as a colonel.

News
>
Music News
January 11, 2008 02:56:01 GMT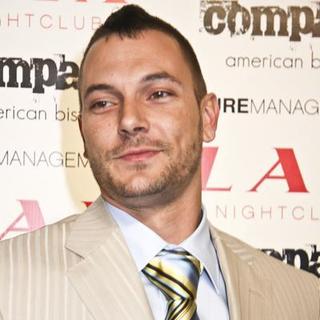 is in attempt to build a stronger existence in music industry. The rapper who, in this time frame, is more famous as the ex-husband of , is back in the studio not as the one behind the mic but as the one behind the panel.

Federline who did not do quite well with his 2006 album '', reportedly is taking the role of producer from his home studio. Sources told E! Online, "Kevin has been actively producing, nurturing new artists and doing it all from his home studio, so he can be there for his kids whenever they need him."

News
>
Movie News
January 11, 2008 02:29:18 GMT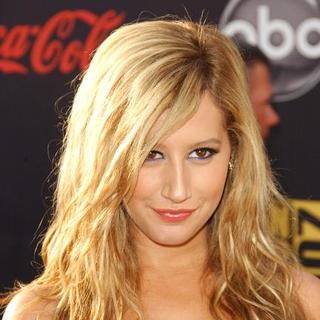 Disney's starlet, , is said to make her movie film debut in "They Came From Upstairs". According to Hollywood Reporter, the star of "High School Musical" is going to play in the 20th Century Fox's adventure comedy film.

If she is indeed cast, she will join , , , Ashley Boettcher and Regan Young in the movie about a group of teens who defend their Maine vacation home from the invading aliens that came from the upstairs. The 22-year-old starlet is going to join the film production before going back to shoot "High School Musical 3". In the meantime, "They Came" directed by John Schultz is expected to start production at the end of January in Auckland, New Zealand.

News
>
Celebrity Gossip
January 11, 2008 02:25:46 GMT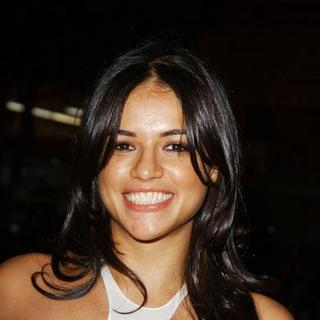 tasted her freedom early. The former "Lost" star was set free from the slammer Wednesday night, January 9 after serving just 18 days of her 180-days sentence for violating her probation in a DUI case.

Rodriguez was released early from Century Regional Detention Facility in Lynwood, California reportedly due to overcrowding in the jail, which is standard practice in LA, notwithstanding with the initial order issued by a judge involved in her case that demanded her to serve the entire sentence with no option of work furlough, early release or home confinement.

News
>
Music News
January 11, 2008 02:21:02 GMT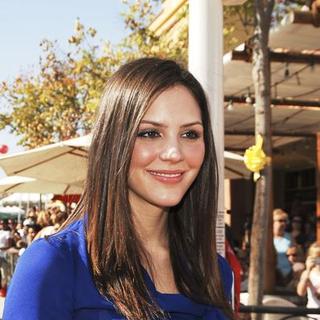 EntertainmentWeekly.com reported that American Idol alumna has left her record label due to, allegedly, poor final sale of her self-titled debut album. Words are circulating that she will follow her fellow Idol, ', footsteps to release her sophomore effort on her own.

McPhee was signed to RCA Records when she was announced as the runner-up of fifth season. A rep from the label confirmed her departure saying, "Katharine is going to record her next album on her own." EW.com then stated that they heard "she's already in talks with another label".

News
>
Celebrity Gossip
January 11, 2008 02:03:50 GMT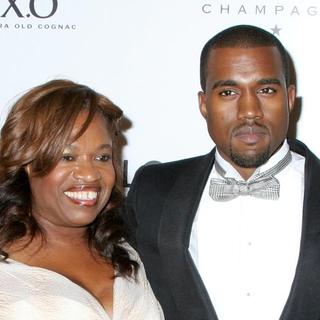 The toxicology reports on the death of 's mother, Donda West, had been completed. It was ruled that she died of "coronary artery disease and multiple post-operative factors due to or as a consequence of liposuction and mammoplasty."

In the report they issued Thursday, January 10, the Los Angeles County Coroner however said that an autopsy failed to determine the exact role those factors; coronary artery disease and multiple post-operative factors, played in Donda's sudden death last November following liposuction and breast-reduction surgery.

News
>
Movie News
January 11, 2008 01:41:51 GMT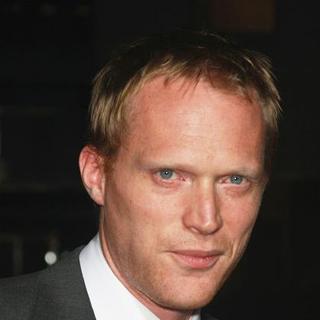 is the latest additional cast member of Fox Searchlight's drama "". According to reports, the English actor has joined the drama film directed by Gina Prince-Bythewood as T. Ray Owens, a widower who is the father of the film's 14-year-old central character, Lily Owens.

"The Secret Life of Bees" is based on a novel wrote by Sue Monk Kidd. It tells the story about Lily and her friend Rosaleen, who left their family and harsh upbringing behind to uncover the mysteries of Lily's late mother. The film that begins filming this week in North Carolina is also starred by , , , , and .

News
>
Movie News
January 09, 2008 09:57:04 GMT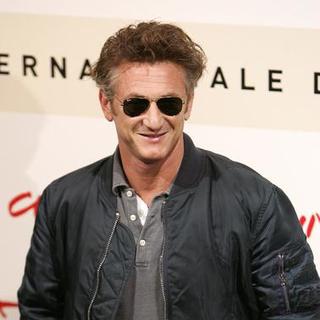 Not being able to score a single award from the 7 nominations it garnered at the 13th Critics' Choice Awards, "" gave out consolation for its director as was named amongst the nominees of the 60th Annual Directors Guild of America awards. On Tuesday, January 8, the actor turned director was nominated for the outstanding directing of a feature film category.

For the top prize, Penn has to be up against favorite winners, the Coen brothers and Paul Thomas Anderson who were nominated for their acclaimed films "" and "" respectively. He will also have to face stiff competition from the director of "", Julian Schnabel, and the helmer of "", Tony Gilroy.

News
>
Movie News
January 09, 2008 09:17:25 GMT

Though the winners of 42nd Annual Loutzenhiser Awards are more varied than the other film critics awards, there is no doubt about the supremacy of "" as it was once more hailed as the Best Film by Kansas City Film Critics Circle. On the winners announcement made on Sunday, January 6, 2008, the drama film received 3 awards, including the Best Film prize.

The other two awards were given to its helmer, Paul Thomas Anderson, and its actor, . Lewis walked away with Best Actor title, while Anderson brought home The Robert Altman Award for Directing. Unfortunate for Anderson, he had to share the honor with the director of "" since they were in tie position.

News
>
Celebrity Gossip
January 09, 2008 09:07:30 GMT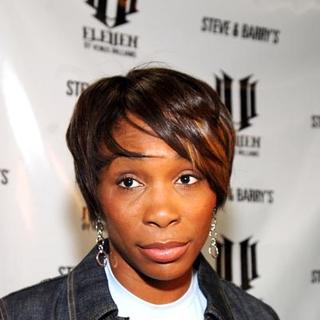 Wedding bells will soon ring for as she reportedly has engaged to boyfriend Hank Kuehne.

Venus and Kuehne, a professional golfer who currently plays on the PGA Tour and Nationwide Tour, have been dating for almost a year. And while details of their engagement are unknown, the pair reportedly are trying to keep their happy news out of the spotlight.

News
>
Movie News
January 09, 2008 08:35:45 GMT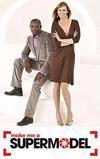 A new competitive reality show for Bravo TV "Make Me a Supermodel" will be launched on Thursday, January 10, 2008. Arguably, it would be "America's Next Top Model" meets "American Idol" because the control of the show is put in the hands of the public as the viewers have to vote each week to determine who stays and who's out.

The show that starts shooting on January 4 will be hosted by and Tyson Beckford. In the show, the two hosts will give out inputs to the aspiring supermodels-to-be helped by two actual judges, Jennifer Starr, who is the most prominent print fashion casting director in the country, and Cory Bautista, the youngest Director of any modeling agency. Somehow, the format of the show resembles the ' reality show. However, in the case of "Make Me", the contestants will be consisted of 7 males and 7 females instead of Banks' all-female contestants.