News
>
Music News
February 01, 2007 06:49:30 GMT
Already completed his rehab stint, fully recovered is preparing for his first U.S. TV appearance.

The country recording star announced on his Web site Tuesday Jan 30th he will make an appearance on NBC's "Saturday Night Live" February 10th.

News
>
Movie News
February 01, 2007 06:40:30 GMT
Openly discussing about what project she will next jump into, , known for her role as 's daughter in "Panic Room", has told MTV that she is slated to film a big screen feature entitled "."

Also stating that and are both joining her in the cast, the starlet said that the project is about two "amazing love stories" which follow "three very unlikely characters who come together ... out of need."

News
>
Music News
February 01, 2007 06:23:38 GMT
Had at first committed to retire from pop songwriting following his 1993 album "," has put that plan on hold as he's been planning to release a new single.

Titled "All My Life", the single which the singer wrote as an anniversary present for his present wife Katie Lee Joel, is produced by Phil Ramone.

News
>
Movie News
February 01, 2007 06:07:54 GMT
Updating news about the possibility of a sequel to "", The Hollywood Reporter has pointed out that a script for the project is indeed being worked on by "Departed" scribe William Monahan.

Trade says that the script would bring back temperamental foul-mouthed cop Dignam, played by , while introducing a new character envisioned for to play as Wahlberg previously indicated last month.

News
>
Music News
February 01, 2007 06:02:43 GMT
California's classic rock group, , is about to release a new album.

Per Las Vegas Review-Journal, it is reported that founding member Don Henley said during a private concert Saturday Jan 27th at the MGM Grand Garden Arena, that the band was nearing completion on an album of all-new material.

News
>
Music News
February 01, 2007 04:45:46 GMT
In another major week for new releases, reaches the best achievement in the US album chart for the week ended Sunday January 28th. The hip-hop boy band has ended the "" soundtrack's reign at the top of the Billboard 200 with their LP, "", sold 132,000 copies, according to Nielsen SoundScan.

The group's new album beats "" by cult indie act who comes in 2nd with 118,000 copies sold. In the 3rd spot on the album chart is 's self-titled RCA debut, which held the No. 1 spot the previous week, sold another 80,000 copies. Following at No. 4 is the new release "2007 Grammy Nominees," a collection of 23 tracks from this year's award contenders, which sold 77,000 copies.

News
>
Movie News
February 01, 2007 04:36:59 GMT
More action-thriller will come from Warner Bros. Pictures for sure. Variety has revealed that the studio is about to develop a big screen feature of the genre entitled "" in collaboration with Basil Iwanyk's Thunder Road and Pierce/Williams Entertainment.

Written by Jayson Rothwell, the project revolves around a group of thieves who are forced by a rogue U.S. government agent to retrieve a video showing the affair between the president and the wife of an Arab sheik. No word yet on production date, but it is said that filming will take place in the U.S., Canada, France, and South Africa.

News
>
Movie News
February 01, 2007 04:03:27 GMT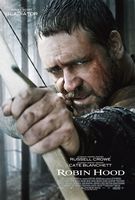 Following its victorious attempt to secure to rights to hotly-pursued spec script of "Nottingham" written by "Sleeper Cell" scribes Ethan Reiff and Cyrus Voris, Universal Pictures has reportedly picked up to topline the project, which it will develop alongside Imagine Entertainment.

With the inclusion, Crowe therefore once again finds himself work under Imagine after crime drama "" which is set to open this year on November 2. Prior to this Ridley Scott-directed flick, the Oscar-winning actor played the title character in another Imagine's production "" back in 2005.

News
>
Celebrity Gossip
February 01, 2007 04:02:22 GMT
No, is not going to replace as a judge on "American Idol."

Both Love's publicist and "American Idol" executive producer Nigel Lythgoe have denied the Us Weekly report yesterday January 31st that Lythgoe called her office last week to ask whether she was interested in appearing on the show.

News
>
Celebrity Gossip
February 01, 2007 03:26:54 GMT
Acting used to be everything for . But not again when the actress is planning to quit the high-rising career of her with the intention to devote herself to her children.

Uma, who has two children with ex-hubby ; Maya Ray Thurman-Hawke and Levon Roan, revealed that even though she loves acting, she was still thinking about quitting to become a hands-on mom.

News
>
Movie News
February 01, 2007 03:23:33 GMT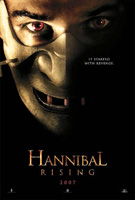 Looking on producer Dino De Laurentiis' optimism toward the potentiality of his upcoming producing work "" to create big buzz among moviegoers, it should be no great surprise to learn that there will be more "Hannibal" films coming to the big screen as the man has suggested.

"I presume that we created a success with this new franchise about young Hannibal Lecter, and I want to start to think about going ahead with the story," he told MTV.

News
>
Music News
February 01, 2007 03:08:25 GMT
She bangs, at least she's trying to. is working hard these days as she's longing for a hot career comeback. The pop singer has reportedly collaborated with on her upcoming LP.

After months making headlines with various controversies, Britney is focusing on finishing her album, working it on with the British electro pop duo Chris Lowe and Neil Tennant. "She heard the remixes they did for and was blown away. She hopes they can weave some of their magic on her tracks too," a source was quoted as saying.

News
>
Celebrity Gossip
February 01, 2007 02:44:09 GMT
Forget about . This time around rules. The actress, who's been starred in such films as "" and "The Fast and the Furious", has landed the role of Mrs. Smith in ABC's "Mr. & Mrs. Smith" pilot.

The feature, based on the hit movie "" made famous by Jolie and partner , is being targeted for a fall 2007 premiere with filming is expected to start in March.

News
>
Celebrity Gossip
January 31, 2007 09:50:01 GMT
is teaming up with soft drinks giant Coca-Cola, helping to launch its Cherry Coke line.

The hip-hop mogul is having his Rocawear label designing the soft drink's new cans.

News
>
Celebrity Gossip
January 31, 2007 09:20:58 GMT
Platinum-selling and Grammy Award-nominated singer is in collaboration with Del Rey Manga, an imprint of Random House Inc. and one of the premiere publishers of manga in the U.S.

In an announcement released Tuesday January 30th, it is said that the recording artist will appear in "Make 5 Wishes," the company's first American manga. The first volume of "Make 5 Wishes" will be released in April, shortly before Avril's album, "", hits stores. As of the second volume, it will come out in July.