News
>
Celebrity Gossip
January 02, 2008 04:05:04 GMT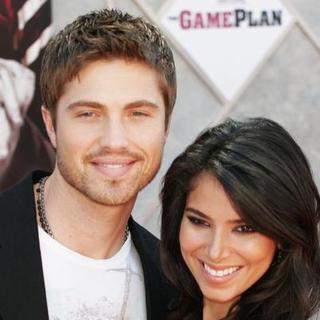 Has been dating for two years, is now engaged to the actor.

Roselyn and Eric got engaged during a trip to the resort island of Vieques, just east of mainland Puerto Rico, her representative told People on Tuesday, January 1. No wedding date and location have been set though.

News
>
Music News
January 02, 2008 03:44:45 GMT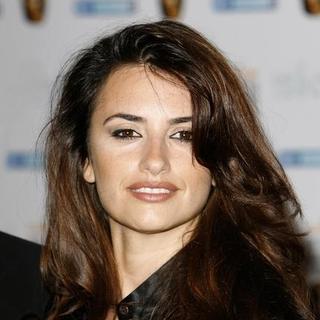 's younger brother Eduardo Cruz has launched a music career, which, gets a lot of help from his sisters' act. Penelope and Monica assisted him by appearing in a raunchy music video for his song 'Cosas que contar'.

In the video, Penelope and Monica played translators for a lesbian porn movie and got in the mood themselves. They were then engaged in a passionate scene where at one point Penelope seductively bite the lower lip of Monica.

News
>
Movie News
January 02, 2008 03:43:27 GMT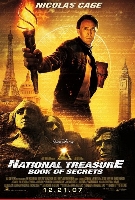 's fortune seekers film, "" has once more found golds in the theaters as it maintained the first spot on its second weekend box office ended December 30. Though seeing a declining of 20% from its first weekend preview, the adventure movie celebrated the end of 2007 and was still pushing its competitors aside by earning $ 35.7 million in only three days.

Additionally, in the five days weekend ended on the first day of 2008, the Jon Turteltaub's film also topped the chart with $ 54.5 million from 3,823 theaters. Hence, in total, the film has earned $ 142.9 million from the first day it was premiered. Apart from the domestic earning, the sequel film garnered significant coin in the international box office as well with $ 21 million at 3,000 theaters in 25 country for a two-week cume of $ 60 million.

News
>
Celebrity Gossip
January 02, 2008 03:38:55 GMT
The alleged romance is embarking with her "Heroes" co-star is heating up as she reportedly has introduced him to the entire Panettiere family.

Both actors, who previously denied the persistence romance rumors, are said to have come clean about their relationship and that their love life is getting even more serious. "Hayden's mom adores Milo. She thinks he's so cute," a family friend was quoted by People as saying. "She tells her friends that he's her boyfriend. She's very proud."

News
>
Celebrity Gossip
January 02, 2008 02:59:21 GMT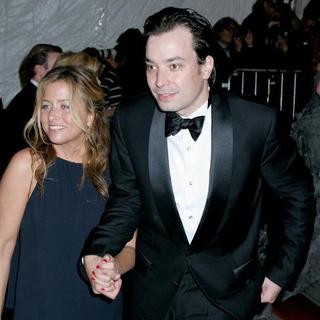 is off the single market. He has married his movie producer fiancee Nancy Juvonen on Saturday, December 22.

Fallon, who's an actor-comedian, and Nancy exchanged vows in an intimate ceremony on Necker Island in the Caribbean "with close family and friends in attendance," his publicist Ina Treciokas confirmed.

News
>
Music News
January 02, 2008 02:56:26 GMT
's new album, due April 1, is taking shape with the announcement of the title. Continuing their new tradition in '' (2004) of taking a track as the title of the album, the band decided to name it ''.

The announcement to England's Q Magazine, came one day before the band launched their special website that will promote the new album. was officially opened on January 1, giving the first video that will be followed daily by others until the album's release date. In the site, fans can view the 30-90 seconds clips that are produced by Vincent Moon, and download it in HQ.

News
>
Celebrity Gossip
January 02, 2008 02:37:21 GMT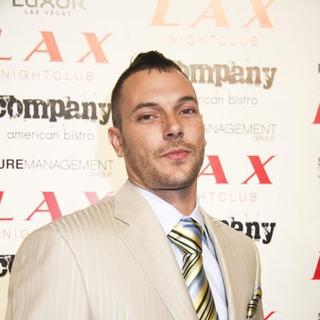 It appears that knows best how to have fun in the middle of tough custody battle with his ex-wife . The father of two, according to several news media, was spotted cozying up to hotel heiress .

K-Fed and Paris, who were in town to host separate New Year's Eve parties; hers at LAX and his at Tangerine, were photographed talking intimately at Los Angeles club LAX on Saturday night, December 29.

News
>
Music News
January 02, 2008 02:30:33 GMT

frontman is not pleased with the claim that the band left EMI because the label refused to pay them 10 million pounds to re-sign. Beside denying it, Thom Yorke said that it was simply a "bullsh*t".

The rock band that left EMI to independently release their latest album, '', was offered a 3 million pounds advance deal to re-sign but they rejected it, which according to a rep from EMI, was due to the amount.

News
>
Movie News
January 02, 2008 02:25:41 GMT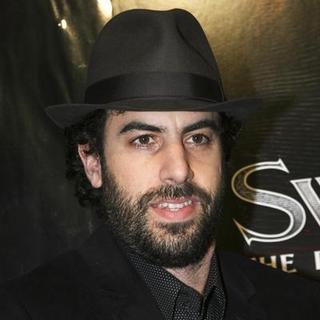 A week after announcing that he had retired his comic character Borat, has been cast in Dream Work's new project, "". According to reports, the actor famous for his role as Ali G in in television series "Da Ali G Show" will star as Abbie Hoffman, an anti-Vietnam War activists arrested at the 1968 Democratic Convention.

In the drama film, Cohen will join the acclaimed director Steven Spielberg who is said set to also produce the picture alongside Walter Parkes and Laurie MacDonald. The movie that is slanted for release in 2010 is based on the violent protests of the 1968 Democratic Party Convention in the US in which Hoffman found fame by playing pranks to campaign against the Vietnam War conflict.

News
>
Celebrity Gossip
January 02, 2008 02:04:03 GMT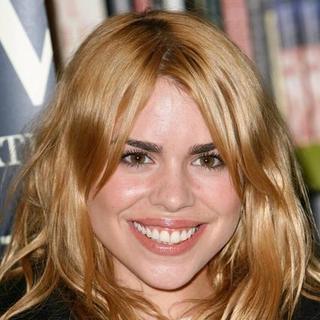 is a married woman, again. The English actress married actor Laurence Fox, son of James Fox, at the Parish Church of St Mary's in Easebourne, West Sussex, near their home in Midhurst Monday, December 31.

Kept her wedding ceremony traditional, Piper was seen wearing a low-cut ivory formal wedding dress with a black coat draped over her shoulders and was accompanied by four bridesmaids in short purple dresses. She was five minutes early for the wedding.

News
>
Movie News
December 31, 2007 07:06:11 GMT

A list consisting of promising movies released during 2008 are still dominated by superhero and sci-fi movie. Here some of them that AceShowbiz recommends for your consideration. Keep your list from now on and be ready when it comes to your theater nearby.

In the early 2008, on January 18 to be exact, prepare for the coming of "", J.J. Abrams-produced flick which has raised such a big hype around the net for the mystery surrounding the giant monster it features in. Followed by in February with as a young man who has genetic anomaly to transport himself anywhere.

News
>
Celebrity Gossip
December 29, 2007 07:38:57 GMT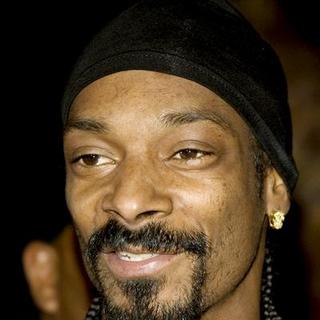 Knowing that is having his own television show, his nine-year-old love child begged the rapper to include him in the show. Reports stated that Julian Corrie Broadus, who claimed hasn't been able to see his father for five years, wants to be a part of the famous rapper's life by appearing on his new reality show.

To Star magazine, the child revealed that his true intention isn't to become a television star, but purely wants to know his family. On the occasion, he revealed his wish saying, "I don't want to be an actor, I want to be a baseball player. But I want to be on the show to get to know my family."

News
>
Music News
December 29, 2007 07:12:23 GMT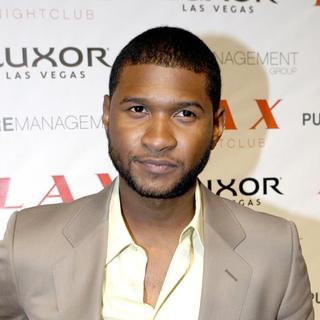 New details on 's much-delayed new album have been unearthed through his interview with his hometown newspaper Atlanta-Journal Constitution. The rapper did not only update its progress but also revealed that will be in it too.

Usher said that a new single is in the motion as he puts it, "It's been created, but it's not recorded. And as long as Michael is open to it, hey, anything goes." He added that it will also feature fellow rapper, .

News
>
Music News
December 29, 2007 06:29:26 GMT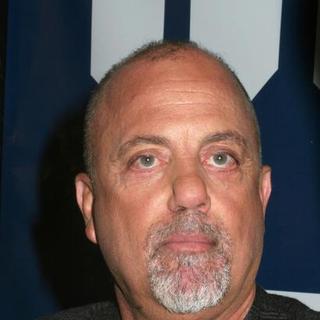 Grammy-winning singer will showcase his new composition live in a symphony orchestra. He will team up with Philadelphia Orchestra on January 28, 2008 to play his latest piece, 'Waltz No. 2 (Steinway Hall)'.

The event that also marks the 151st anniversary of Philadelphia's Academy of Music, will also see Joel performing his pop materials with the orchestra and appearances by Blue Man Group, soprano Disella Larusdottir and pianist Conrad Tao.

News
>
Music News
December 29, 2007 05:09:00 GMT

' frontman, Ray Davies, spoke to Mirror.co.uk earlier this week, saying the British rock act may be reuniting in 2008 with its original line-up all aboard.

The reunion, which will be the first in 40 years, will include Ray's guitarist brother Dave who had recovered from 2004 stroke, bassist Pete Quaife who left the band in 1969 and drummer Mick Avory. "I spoke to Quaife about a month ago and he dearly wants to make another record with me," Ray said. "I think Dave's getting better and Mick's still playing. It would be great to get back together just to see what musical ideas we had and what would happen."