News
>
Movie News
January 30, 2008 08:24:02 GMT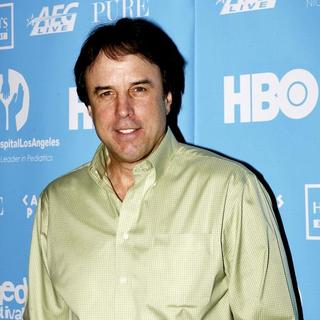 Former "Saturday Night Live" performer has been cast in the 20th Century Fox's adventure comedy "They Came from Upstairs". According to Hollywood Reporter, the 54-year-old comic will be playing Stuart Pearson, the father of 's character.

Aside from starring opposite the "High School Musical" starlet, Nealon will also join the cast that include , Tim Meadows and . Meanwhile, the film directed by John Schultz tells the story of a group of teens who defend their Maine vacation home from an alien invasion coming from upstairs.

News
>
Movie News
January 30, 2008 07:59:11 GMT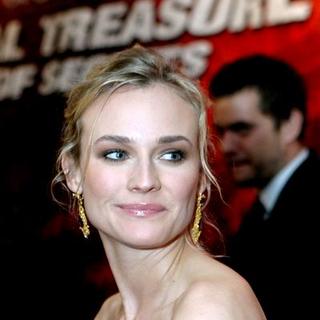 The co-star of in "" has been chosen to be among the eight international film experts and stars to decide who is to take home the Golden Bear and the Silver Bears. On Tuesday, January 29, the German actress has been announced by the Berlinale organizers to be joining the jury panel at the 2008 Berlin Film Festival which will be held on February 7 to 17.

On the panel led by the 1990 Berlinale Golden Bear-winner Costa-Gavras, Kruger joins Danish director Susanne Bier, French actress Sandrine Bonnaire, production designer Uli Hanisch, sound designer Walter Murch, Russian film producer Alexander Rodniansky and Taiwanese actress . With those fellow, she would have to select films to be awarded the 58th Berlinale's top kudos from the total of 21 films running in the main competition.

News
>
Celebrity Gossip
January 30, 2008 07:40:24 GMT

and her husband are using their celebrity status to branch out to the fashion-design world. The celebrity couple are planning to unveil their own clothing line, naming it "Hank Evie."

On using "Hank Evie" to name their fashion line, it is reported that the two words actually are the separate names Nicole and Keith used to call each other while they were still in the early stages of their relationship.

News
>
Movie News
January 30, 2008 07:04:16 GMT

The two key cast of "The Fast and the Furious", and , are coming back on the fourth installment of Universal Pictures' street car racing film. In an interview with MTV News, Diesel confirmed the rumors stating that he and Walker are reprising their role in "Untitled Fast and the Furious Sequel".

On the chance of Walker going back as Brian O'Conner, the star of "" said, "Gotta have Paul Walker." Meanwhile, on him being back as Dominic Toretto, he reasoned, "I think doing the cameo in 'Tokyo Drift' confirmed a lot of things for me. It confirmed that if you create a role that the world kind of identifies with, or the world adopts, sometimes you have that responsibility to revisit that role. I'm a little bit slower than the average actor that just jumps into the sequel, but I think the time has come to revisit Dom Toretto."

News
>
Music News
January 30, 2008 06:58:45 GMT

The bits and pieces of pictures on 's have been put together, revealing the supporting acts for his upcoming tour.

As , and N.E.R.D. will join him in the 'Glow in the Dark Tour' and too has been added to the list. Others like and Consequence are not listed, leading to speculations that they are merely rumored acts.

News
>
Music News
January 30, 2008 06:33:24 GMT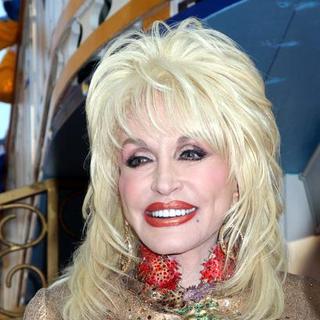 Country singer and her label Dolly Records have signed a major deal with INgrooves to distribute her albums worldwide digitally, and her upcoming album '' will be the first venture. The deal is part of Parton's attempts to be innovative in creating connection with her fans through the sale of her albums.

"When we started Dolly Records we knew we had to be cutting edge as well as put out great music," Parton said. "After looking at the choices in digital distribution, INgrooves was the perfect partner for our first release. They had tons of experience and were flexible enough to work with a crazy country girl like me and I know we'll have a ball making waves in the digital world."

News
>
Celebrity Gossip
January 30, 2008 06:19:34 GMT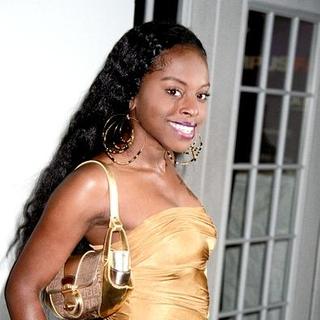 New York State Supreme Court Judge Melissa Jackson ruled Thursday, January 24 that would not be allowed to leave the state for medical attention. The judge, in other words, turned down the rapper's request for an early release from jail for ear problem.

Brown petitioned on January 15 for her early release from New York's Rikers Island by January 30 to treat an ear problem she feared could jeopardize her hearing and singing career. In her four-pages handwritten letter to New York Supreme Court Judge, Brown said she has already learned a lesson from serving jail time and thus pleaded to be released.

News
>
Movie News
January 30, 2008 06:18:50 GMT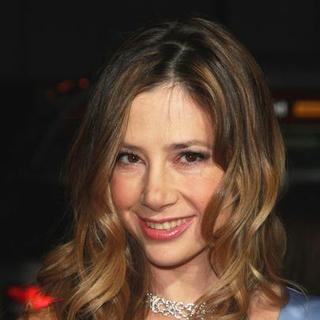 The Academy Award-winning actress for her role in "Mighty Aphrodite", , is said to be developing a movie. According to press release, the co-star of in "" is in the process of making a baseball movie.

On the project, Sorvino commented, "The day we penned the first five pages was so exciting." She then revealed that it was a project stating, "We'd been talking about it for years, but then one day we just hired a babysitter to take the kids to the museum and sat there and banged stuff out."

News
>
Music News
January 30, 2008 06:02:32 GMT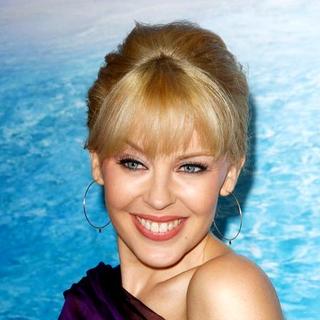 releases two music videos from her '' album at relatively the same time. After first putting 'In My Arms' for worldwide view, the pop diva has exclusively given the world premiere of 'Wow' for gossip blog Perez Hilton.com.

The video of 'In My Arms' employs a futuristic look and 'in-the-box' concept and similarly, 'Wow' video also takes on colorful shots complete with symmetrical lines. The latter will also be premiered on U.K.'s 'Channel 4' at 11:00 P.M. today (January 30). Both are reportedly directed by Melina Matsoukas and filmed in Los Angeles, California.

News
>
Celebrity Gossip
January 30, 2008 05:53:10 GMT
It appears that alcohol is an easy-come easy-go for . Soon following her comeback to the spotlight, the actress-singer has been seen back to her old-partying habit and once again turned herself into a nightclub regular. Less than a month after she was caught drinking champagne directly from a bottle on the dance floor at a New Year's Eve Party, she's been reported to fall off the wagon again.

Lindsay, as reported by the New York Post's Page Six, was seen drinking vodka at New York hotspot The Box on Friday night, January 25 as she partied with shipping heir Stavros Niarchos, DJ and "The Hills" star .

News
>
Movie News
January 30, 2008 05:16:36 GMT
The boy who wants to be The Flash in the 's 2003 comedy "", , has reportedly nailed a part in the upcoming sci-fi film "". Comingsoon.com reported that the 11-year-old actor has been picked by director J.J. Abrams to join the "Trek" cast.

The actor who will turn 12 on February 9 is going to star as the young James Kirk. He will join the young new crew cast of the action adventure film, including who depicts older Kirk, , Ben Cross, , , and . In the meantime, the film distributed by Paramount Pictures is expected to hit theaters on Christmas Day.

News
>
Music News
January 30, 2008 04:57:06 GMT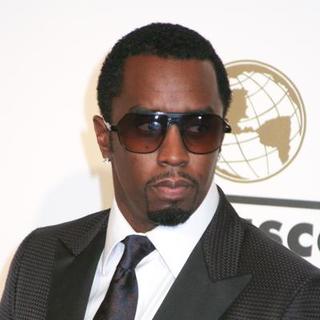 has appointed a new president for his label, Bad Boy Records. Harve Pierre, a former intern of the rapper who had joined Bad Boy since its establishment in 1993, has been promoted to the top position on Tuesday, January 29.

Pierre started off as Diddy's assistant and the executive producer of 50 Bad Boy albums plus five other projects with RCA Records, according to Variety.com. He has since worked his way up to become the executive VP/General Manager/VP of A&R.

News
>
Movie News
January 30, 2008 04:36:56 GMT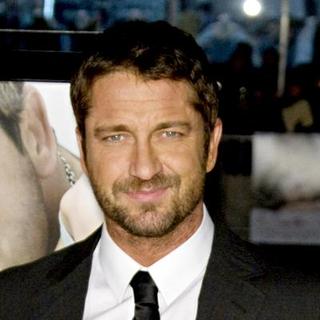 The "" star has been set to join the cast of Columbia Pictures' latest project "". According to Variety, the Phantom of 2004's musical film "" will star opposite "" star in the battle of the sexes romantic comedy.

In the film directed by Robert Luketic, the 38-year-old Scottish actor is set to portray Mike Alexander, the host of a television segment with the same title as the feature film. He will be a chauvinistic correspondent who challenged morning show producer played by Heigl in a series of outrageous tests to prove his relationships' theories and help her find love. Additionally, the comedy film is expected to start production in April.

News
>
Music News
January 30, 2008 04:35:45 GMT

While that from planned to drum in 's reunion tour, it has turned vice versa. The bassist of the British band, John Paul Jones will join Grohl's band in their scheduled performance at 50th Grammy Awards next month.

Foo Fighters will play their single 'The Pretender', which is also nominated at the event, and backed up with Jones and a number of amateur musicians. was opened for unsigned instrumentalists to submit their demo video on YouTube where its winners will get a chance to perform with Foo Fighters at the February 10 night.

News
>
Celebrity Gossip
January 30, 2008 04:34:03 GMT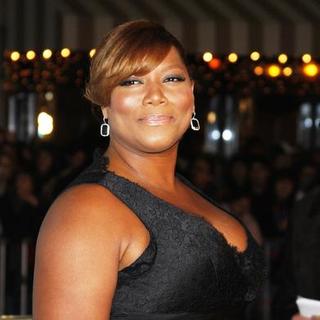 Rapper-turned-actress has been cast for a new 'role,' weight-loss spokeswoman for U.S. diet firm Jenny Craig.

The voluptuous star, who once revealed she wanted to lose weight, is the next celebrity after and to sign up as the face of Jenny Craig's diet program. Officially began her reign as Jenny Craig's newest celebrity client, Latifah could be seen strolling the streets of New York in the new TV commercials for the weight loss company, airing in the States now.