News
>
Music News
March 17, 2007 03:24:22 GMT
As a tribute to the late jazz singer , artists such as , KD Lang and have joined forces to make an album covering Ella's classics. The compilation will contain 13 tracks and is titled "We All Love Ella: Celebrating The First Lady Of Song."

Scheduled to release on June 5 via Verve, the album will also feature , , , Hank Jones, Ledesi, Dianne Reeves, , and Lizz Wright.

News
>
Celebrity Gossip
March 17, 2007 03:07:12 GMT
The arrival of her new adopted son to the family has changed everything. Now that officially adopts the Vietnamese boy, Pax Thien Jolie, the actress is planning to put her acting career on hold to focus more on her growing family.

"I will stay at home to help Pax adjust to his new life," Jolie told the Ho Chi Minh City Law newspaper. "I have four children and caring for them is the most important thing for me at the moment. I'm very proud and happy to be their mother."

News
>
Music News
March 17, 2007 02:51:02 GMT
English rock band is finding a difficult time managing the tour schedule that is running currently. The date for Mexico City will not be kept like the schedule. Confirmation on further dates within the tour will also be announced later after vocalist Roger Daltrey's health recovers.

On March 13, Daltrey walked off the stage in Tampa, Fla suddenly before even delivering the first song. Bassist Pete Townshend then proceeded to the back stage and reappeared to apologize. "I just talked to Roger and he can barely speak," he explained. "I tried to get him to come out here, but he's really, really sick." Thus, the gig was cancelled.

News
>
Movie News
March 17, 2007 02:36:45 GMT
Michael Bay once again is going for the future after "." TMZ.com has noted that the action filmmaker is on board to produce "", an adaptation of sci-fi author Whitley Strieber's upcoming novel of the same title, with a possibility to direct.

Not much is known about the project, but the site has revealed that it will be set up at Warner Bros. Pictures and also produced by Alex Kurtzman and Roberto Orci who may pen the screenplay as well. The duo previously was appointed to write for Paramount Pictures' "", which has been said to be a re-imagining of the popular franchise rather than a prequel.

News
>
Celebrity Gossip
March 17, 2007 02:35:35 GMT
They want it quickly. and her boyfriend Joel Madden reportedly are engaged to be married.

The couple had previously planned to get hitched in Las Vegas on February 17th. Nevertheless, they changed their mind as they want to get Nicole's adoptive dad 's approval first.

News
>
Movie News
March 17, 2007 02:35:16 GMT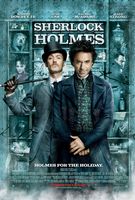 Forming lavish pact with producer Lionel Wigram, Warner Bros. Pictures is set to develop "", a big screen adaptation of the man's upcoming comic book of the same title, Variety has reported.

Wigram's vision on the famed fictional detective, created by Sir Arthur Conan Doyle, is said to have him lost some of his Victorian stuffiness and got more adventurous, including playing up his skills as a bare-knuckle boxer and expert swordsman as he goes about solving crimes.

News
>
Movie News
March 17, 2007 02:32:46 GMT
Recognizing the worldwide phenomenon either the book series or the film franchise has created up to this time, French postal service La Poste has designed a collection of stamps featuring principal characters from "Harry Potter", the company itself has revealed.

The stamps set reportedly presents the images of Potter also his close friends Ron Weasley and Hermione Granger in drawings as portrayed by , , and , respectively, in the movie series.

News
>
Movie News
March 16, 2007 09:58:28 GMT
Shining bright from the accolades he received for his directorial work in "", British filmmaker Stephen Frears is currently being involved in early talks to direct "" for Screen Gems, which obtained the rights out of turnaround from Warner Bros. Pictures.

Already got Doug Wright penned the script, the picture is actually based on a lengthy New Yorker profile penned by "Civil Action" author Jonathan Harr about Willie Gary, one of eleven children in a family of migrant workers, who made his way to become a multimillionaire attorney.

News
>
Music News
March 16, 2007 09:44:00 GMT
The availability of 's "Glamorous" featuring rapper for download sales has been on and off. In its ninth week, finally it gathers 166,000 digital sales and rightfully sits at the top position of Billboard Hot 100 chart. Stacy Ferguson aka Fergie has held the position twice and therefore is the only sixth solo female artist in 20 years to collect more than one #1 single from debut album.

With Fergie sitting on that position, it knocks out last week's three toppers to slip one places each. ' "This Is Why I'm Hot" falls to #2, 's "Don't Matter" is down to #3 and 's "The Sweet Escape" featuring Akon falls 3-4.

News
>
Movie News
March 16, 2007 09:35:40 GMT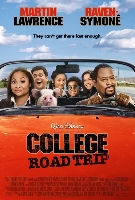 Two talents of different generations are about to meet in one screen. Funnyman and "That's So Raven" star have both agreed to take starring part in a comedic feature titled "", which will be produced under Walt Disney Pictures banner.

Born out of the Disney Writers Program by Carrie Evans and Emi Mochizuki, the flick tells about a young woman with ambitious public-defender dreams who undergoes a road trip to visit potential universities with her overprotective cop dad.

News
>
Celebrity Gossip
March 16, 2007 09:14:34 GMT
Now that the little girl has been discharged from hospital, her actor father and the whole crew might get prepared to start shooting again. Lily-Rose, the daughter of and partner , has been discharged from a London based - hospital after a scary attack of blood poisoning.

Lily-Rose was admitted to London's Great Ormond Street Hospital at the end of February. The child's exact ailment is being kept under wrap for the family's privacy.

News
>
Movie News
March 16, 2007 09:13:24 GMT
Attempting to enlarge his writing credits, screenwriter Peter Buchman is engaged in final talks to pen the script for "The Wonga Coup", a new big screen production of Miramax Films and Blumhouse Productions.

Adapted from Economist writer Adam Roberts' book of the same title, the project concerns a failed coup attempt in Equatorial Guinea that is driven by the desire to control oil. No words yet on the cast and director, but it is revealed that Jason Blum will seat as a producer.

News
>
Movie News
March 16, 2007 08:46:02 GMT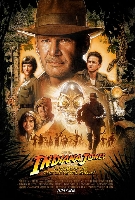 Amid the buzz surrounding 's denial of his inclusion in "Fourth Installment of the Indiana Jones Adventures", Lucasfilm Ltd. turns out to have got a very bright talent to come onboard the highly anticipated project.

The Hollywood Reporter has brought in good news that is poised to star in the flick opposite . However, it is still unclear what role the Oscar-winning actress will portray as David Koepp's script is being kept tight in secrecy.

News
>
Celebrity Gossip
March 16, 2007 08:32:18 GMT
She's been tapped to host the prestigious Academy Awards. Then is said to get hitched with partner. Now with 12 nominations of Daytime Emmy, ' year is just perfect.

"The Ellen DeGeneres Show" takes a leading 12 Daytime Emmy nominations, including one for Best Talk Show and one for Best Talk Show Host, an award Ellen has won three years in a row.

News
>
Movie News
March 16, 2007 08:18:59 GMT
Seemingly wanting to make people recognize him not merely as the new Superman, appears to have taken a contrasting acting stint in his big screen credits.

A site on the actor, , revealed that the striking hunk has nabbed a role as a drug addict in urban drama "" for Ithaka Entertainment. Routh himself has confirmed his inclusion in the project as posted in the site's askbrandon section.