News
>
Music News
December 03, 2007 04:54:56 GMT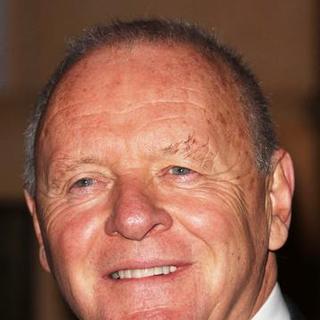 To some people, it's not a secret that holds a secret passion to music, but it becomes new when he unveils a plan to embark on a major world tour to showcase his talent in piano playing.

The prominent actor is mapping out a plan to tour around the world in a series of concerts that will kick off in Melbourne, Australia. He will play his own compositions and accompanied by an orchestra with stories on his career anecdotes narrated over the music.

News
>
Celebrity Gossip
December 03, 2007 04:51:08 GMT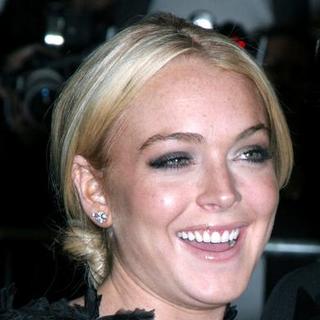 With all she's been doing plus her acting career flop, has been considered dumb by The New York Daily News. Considering low IQ doesn't necessarily represent the word "dumb," the news media instead attaches poor life choices, style slip-ups and mishaps to the adjective. Taking into account Lindsay's poor movie choices, with her latest film "" as a reference, her delinquent behavior and bad taste in men, the star is the 1st among the "Top 50 Dumbest People in Hollywood."

Second on the list is Kim Kardashian. The socialite who's famous for nothing makes the list because she had a sex tape with former boyfriend leaked but still nobody cares about her. Next is , star of MTV's "The Hills" who, according to NY Daily News, thinks his life on the project is real.

News
>
Movie News
December 03, 2007 04:35:32 GMT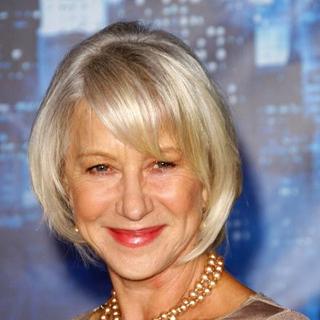 Impressed the 1,800 members of the European Academy, took another laurel in her acting career Saturday, December 1, 2007 as the organization deemed her the European Actress 2007 at the 20th annual European Film Awards held in Berlin, Germany.

The British thespian won for her lauded performance in last year's "" which has garnered her numerous acting prizes, particularly Oscar's best actress title back in February. The royal family drama, in the meantime, also won Alexandre Desplat the European Composer 2007 honor at the ceremony.

News
>
Music News
December 03, 2007 04:26:04 GMT
' good favor was returned by fans who snapped his tickets in light speed, his official site revealed. The country singer is holding a charity concert for wildfires victims and when the tickets were sold on Saturday, December 1, it was sold out in an hour.

Revenues from the 85,677 sold tickets which cost $45 apiece will aid Californian wildfires relief campaign that includes funding fire departments in the state and future fire prevention programs. The concert will take place at Los Angeles' Staples Center on January 26, 2008.

News
>
Celebrity Gossip
December 03, 2007 04:08:35 GMT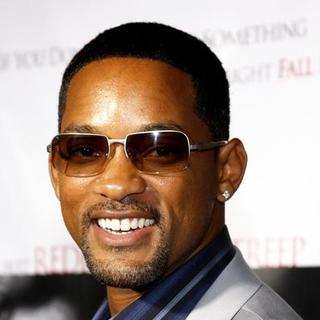 When it comes to acting skills, needless to say that Hollywood has many experts in the one particular field. But when it comes to "power," who actually is in charge? Digging deep into the issue, Entertainment Weekly has conducted a search of the people who are rocking the industry's world this year, "the people with ideas - innovative, creative, dangerous, renegade ideas - who are changing the way movies are made." The data, which took three months of constant research, are concluded in its list of 50 Smartest People in Hollywood.

Rounding out the Top 10 of the list are people from different areas of business, ranging from director/writer/producer to actor. Seized the top spot is Judd Apatow, followed close behind by Steven Spielberg and James Cameron, who both ranked 2nd and 3rd respectively.

News
>
Music News
December 03, 2007 04:00:21 GMT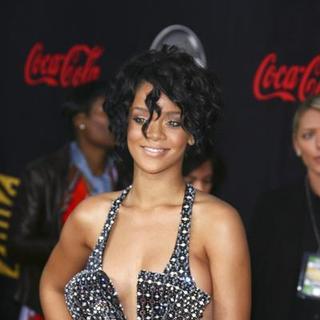 According to Billboard chart beat column, will release 'Breakin' Dishes' as the fifth single from her '' album. Other reports also said that music video shoot has even been prepared with Chris Applebaum on the director's seat.

Although the reported release date of its single is still on January 15, 2008, 'Breakin' Dishes' has gained privilege from digital download, gaining itself a peak at #40 on Billboard Hot Dance Club Play. Should the song goes to #1 then it would be Rihanna's eighth single to reach such point.

News
>
Movie News
December 03, 2007 03:37:16 GMT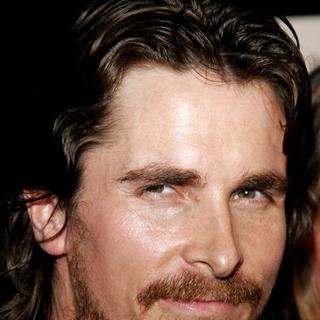 Heavy speculations on in line for leading role in "" turn out to indeed ring true. The Hollywood Reporter has confirmed that the Batman actor is currently in negotiations to play John Connor, the leader of the human resistance against Skynet.

Should Bale lands the deal, he will portray Connor in his thirties, who is organizing the surviving humans to fight against Skynet's army of robots. The character previously was played by Edward Furlong in "Terminator 2: Judgment Day" and Nick Stahl in "."

News
>
Music News
December 03, 2007 02:33:25 GMT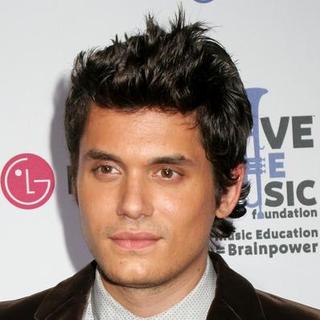 The music video for 's first commercial single has been released. The blues singer puts up a single titled 'Say' that is not included in any of his three studio albums.

'Say' is a score that was written for Rob Reiner's adventure flick, '', starring and . Mayer described the song as an "assignment" which made him "don't know how much harder it gets than to see a beautiful, bittersweet movie and then have to write a song that matches the tone."

News
>
Movie News
December 01, 2007 07:57:55 GMT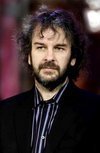 A bold, surprising claim regarding "The Hobbit" has been brought up by a blog focused on 3D motion pictures called MarketSaw. The site states to have obtained info that Peter Jackson will indeed take helming duties for the project and shoot it in 3D, adding that the New Zealander will split it up into two different parts.

Seemingly very confident on the tidbit, Marketsaw even assured its readers to be one hundred percent sure that this is happening. It further said that , , and are all being eyed to reprise their "Lords of the Rings" trilogy roles for the prequel though no names have been cast yet.

News
>
Celebrity Gossip
December 01, 2007 07:45:20 GMT

No, it's not right. Michelle Ryan isn't dating .

Ryan, who's famous among nowadays TV lovers as the star of NBC's science fiction drama series "Bionic Woman," was reported to have gone on several dates with Owen. They once were spotted dining together at Los Angeles eatery Nobu and bodyboarding at the beach.

News
>
Music News
December 01, 2007 07:43:27 GMT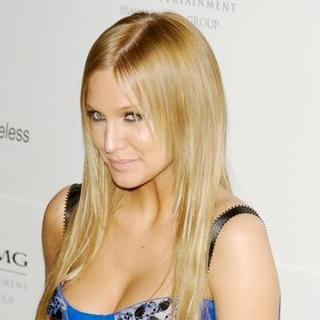 Although the schedule is few weeks ahead, 's arguably highly-anticipated new single from her third album has been premiered on AOL Music. 'Outta My Head (Ay Ya Ya)' is the lead track to the not-yet-titled album.

The song is produced by and will be released digitally on iTunes on December 11. Simpson previously described it as "fun" and "dancey" song about "too many voices, too many people having their own opinion".

News
>
Celebrity Gossip
December 01, 2007 07:27:04 GMT
That is dating , that's just a nasty rumor. With the cyclist has strongly denied the false persistent rumors, there comes a new report that suggests she's dating much older actor .

The 21-year-old billionaire, according to many news media, was seen "all over" Lucas at the opening of New York's Museum on Wednesday November 28th. "They were meant to be watching one of the acts but they were cuddling up instead. She was all over him," an onlooker revealed.

News
>
Music News
December 01, 2007 07:26:41 GMT

Rock bands and have teamed up to hit the road together next year. The North American dates are mapped for 17 cities that will be kicked off in Tucson, A.Z. on January 21.

Armor for Sleep will support their latest LP '' that was released in October this year while Saosin are still hailing their 2006 self-titled album that contains their charting hit 'Voices'.

News
>
Movie News
December 01, 2007 06:57:41 GMT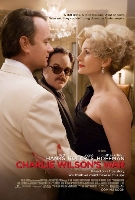 Star-studded drama "" will hit theaters a bit earlier than scheduled. Universal Pictures as the studio behind the flick announced Friday, November 30, 2007 that it has moved up the movie's release date by four days, from Tuesday, December 25, 2007 to Friday, December 21, 2007.

"We saw an opportunity to advance the release of this film and are taking advantage of that," Universal Pictures' President of Marketing and Distribution Adam Fogelson said in a statement. "We've seen how strongly Charlie Wilson's War plays and can't wait to get it in front of audiences everywhere. We are confident that their enthusiastic word-of-mouth will be one of the things that helps us continue playing strongly through this terrific moviegoing period."

News
>
Music News
December 01, 2007 06:55:56 GMT

Words are rive that Sheffield band are releasing a new single secretly, as in using other band's name to be credited in the 7 inch vinyl single. The two-tracks record is available as a limited release.

The rock outfit's label, Domino Records, wrote on its website that a record is sold under the band name Death Ramps. Included in the single are 'Nettles' and 'The Death Ramps', the former which most Arctic Monkeys fans acknowledge as one of the songs often played by the band during their live shows.