News
>
Music News
January 29, 2008 05:11:18 GMT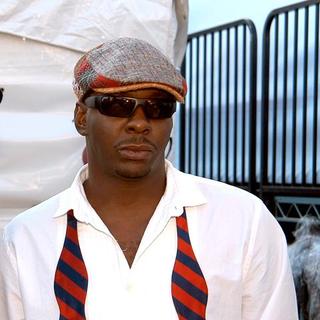 R'n'B singer who is known for his troubled marriage to singer and his spontaneous act, has announced that he will release a country album. For one thing, Brown is one of seven contestants featured on CMT's reality show 'Gone Country'.

The show sees seven non-country people competing with each other to become a country music singer. The winner will have a country single produced by John Rich of the duo. However, Brown revealed in an interview with MTV that he is doing the whole album, and that he had pocketed one song called 'The Man'. "It's a pretty nice ballad," Brown said. "(It talks about) everything I've been through in my life."

News
>
Celebrity Gossip
January 29, 2008 05:07:18 GMT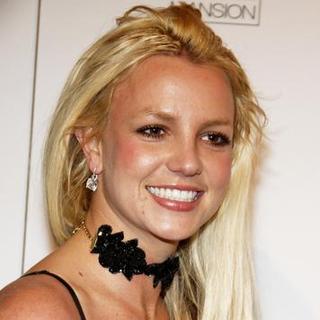 In another ' routine of antics, the mother of two experienced another wardrobe malfunction Sunday, January 27 when she accidentally flashed her boob while she was in the middle of a practice dance routine at a dance studio in LA.

Britney visited the privately-rented dance studio, Millennium Dance Studio, with BFF Sam Lutfi to do her solo dance routine that day and wasn't aware that she was being tapped by a hidden camera belonged to Hollywood TV, placed between a crack in the studio's window.

News
>
Music News
January 29, 2008 04:45:58 GMT

will bring their new album '' down the street in a tour that begins May 23 in Vancouver. They have also announced which supporting acts they will bring along.

In an official announcement on Monday, January 28, it was revealed that the rock band have recruited and . Reports said that R.E.M.'s frontman Michael Stipe has been a long admirer of The National and attended one of their shows in London last year.

News
>
Music News
January 29, 2008 04:30:20 GMT

The struggle of Recording Academy and several artists like and to keep the 50th Grammy Awards gala going on have come to a fruitful result. The Writers Guild of America have granted an interim agreement to the organizers of the event to proceed with the ceremony to be held February 10 at Los Angeles' Staples Center.

Due to the writers strike, several shows have been canceled including the Golden Globes Awards that was held earlier this month. WGA who represents the striking writers, however, have said last week that they would not picket against Grammys and announced further in a statement on Monday, January 28 that "The Board of Directors of the Writers Guild of America, West has agreed to grant an interim agreement for this year's Grammy Awards in Los Angeles."

News
>
Celebrity Gossip
January 29, 2008 04:28:41 GMT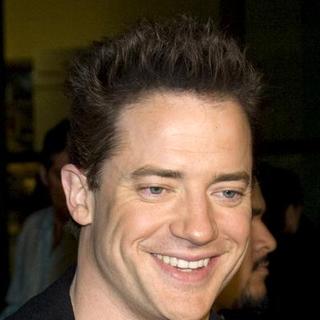 The star of "The Mummy" will be honored with the Distinguished Decade of Achievement in Film Award at 2008 ShoWest convention to be held from March 10 to 13 at the Bally's and Paris hotels in Las Vegas. The 39-year-old actor will be presented with the kudo at the closing-awards gala of the film-related event.

On giving the award to Fraser, ShoWest co-managing director Mitch Neuhauser explained that the recently split actor has made many memorable performances. Neuhauser stated, "From his roles in action-packed blockbusters like 'The Mummy,' 'The Mummy Returns' and 'George of the Jungle' to his critically acclaimed roles in such independent films as '' and 'Gods and Monsters,' Fraser has delivered many inspirational performances over the past decade."

News
>
Music News
January 29, 2008 04:02:17 GMT
The third effort from may sound relatively not far from their second self-titled album, but member Nick Jonas has hinted that there definitely are influences from and .

They will also showcase four of their new materials during the headlining tour that starts January 31 in Tucson, Ariz. The tracks are 'Don't Take My Heart and Put it on the Shelf', 'Burning Up', 'Pushing Me Away' and the one that Nick wrote about his struggle with diabetes, 'A Little Bit Longer'.

News
>
Movie News
January 29, 2008 03:59:16 GMT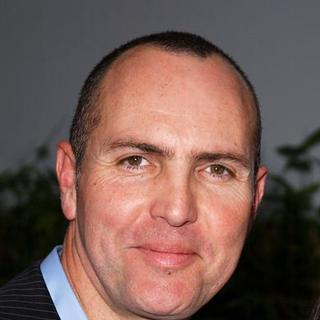 The villain High Priest Imhotep in "The Mummy" series has reportedly joined the cast of action movie "". According to IESB.net, Arnold Vosloo has been cast by director Stephen Sommers to depict the main bad guy Zartan in the film based on Hasbro's action figures.

Zartan is a mercenary who works with Destro and Cobra. This character, which is fluent in twenty languages and dialects, is described to be similar to a chameleon since he can imitate anyone to an exact physical and vocal likeness. He is an expert martial artist, master archer and the leader of the biker gang known as the Dreadnoks who also suffers from Paranoid Schizophrenia and Multiple Personality Disorder.

News
>
Music News
January 29, 2008 03:28:01 GMT

may look forward to win big at this year's Shockwaves NME Awards for they are nominated for seven categories. Meanwhile stays powerful despite her personal ordeal, pocketing 4 nominations, two in the music field and others in the non-music category.

The Monkeys are vying for the categories Best British Band, Best Live Band, Best Album, Best Track, Best Video and Best Video Album Artwork, while lead singer Alex Turner is running solo for Best Dressed award. On the other side, Winehouse has been nominated for Villain of the Year alongside U.S. president George W. Bush, British Prime Ministers Tony Blair and Gordon Brown and 's frontman Johnny Borrell.

News
>
Movie News
January 29, 2008 03:23:47 GMT
The 2005 Academy Award-winning drama "" is going to be brought to the small screen. On Monday, January 28, the pay cable channel, Starz network, announced that the racially charged film will be coming to television this year as a 13-episode, one-hour original drama series.

On the production team for the television series, it was said that the film's key members, Paul Haggis, Bobby Moresco, Bob Yari, , Mark R. Harris and Tom Nunan, will team up once again for the series. On the returning of the original behind-the-scene team, the network's executive vice president Stephan Shelanksi commented, "The fact that key members of the film's production team are involved will ensure that our series maintains the high level of talent and creativity captured in the film."

News
>
Music News
January 29, 2008 02:45:05 GMT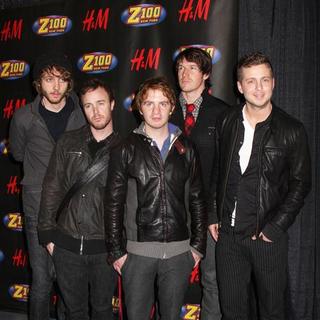 While the first single 'Apologize' is still hot on the chart, new pop rock sensation move on with the second one, 'Stop and Stare'. A music video for it has been premiered on MTV's TRL on Monday, January 28.

The Greg Wells-produced song has been performing rather well on the Billboard Hot 100 chart, climbing up to #43 in its sixth week. In U.K. the single will be outed on March 3 with its album '' coming out a week after.

News
>
Movie News
January 29, 2008 02:27:42 GMT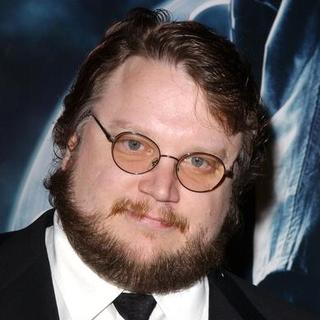 Words are spreading that Guillermo del Toro is going to helm the back-to-back installments of J.R.R. Tolkien's "The Hobbit". According to Hollywood Reporter, the director of "" is in talks with MGM to take the key part in the films' production.

Still, on the contrary to the news, HPANA.com reported that the Academy Award-nominated director is too busy for being involved in the project. The site based the reason on producer David Heyman's comment stating, "Del Toro was sadly not really in the running because he's rather busy."

News
>
Celebrity Gossip
January 29, 2008 02:23:45 GMT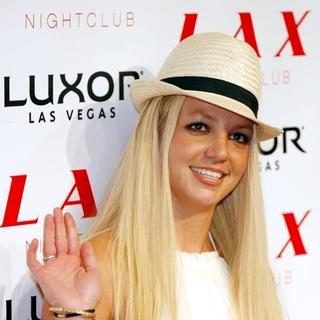 Is having her visitation rights to her young sons with former husband , Sean Preston and Jayden James, being suspended for nearly three weeks by now, was on Monday, January 28 allowed to speak with the boys on the telephone but still may not see them.

Despite two attempts by her lawyers to win back her visitation rights after she lost it following her January 3 meltdown, Britney however could not see her kids indefinitely, the judge initially ruled. Lucky for the troubled pop star that Court Commissioner Scott Gordon ruled at last week's hearing that "(Spears) is to have telephonic contact with the minor children" with "All prior orders remain in full force and effect." Court documents of the ruling were released Monday.

News
>
Music News
January 29, 2008 02:23:14 GMT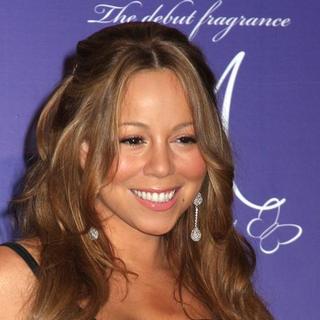 's highly-anticipated new single has been delayed in its release to a radio station. The not yet known single, was scheduled to be played on U.S. radio KHOP 95.1 today (January 29) but it was later announced that the single won't take impact until next week.

The new schedule is set for the same time next week (Tuesday, February 5). There is still no reason on why it was delayed.

News
>
Music News
January 29, 2008 01:54:51 GMT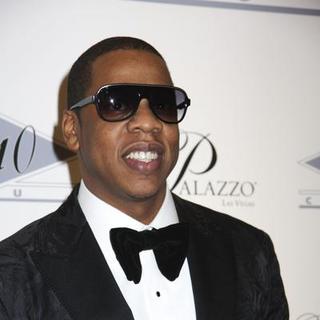 has pulled 'Pray' as the third single from his latest album, '' and the rapper has just premiered the music video for the single.

The video is directed by Jason Goldwatch and shows Jay-Z performing live in front of audience.

News
>
Movie News
January 28, 2008 09:57:08 GMT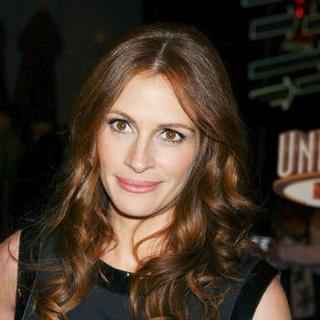 The Academy Award-winning actress is going to be the producer of an adaptation film "Untitled Julia Roberts Project". According to Hollywood Reporter, the "Erin Brockovich" star has signed on with Sony's Columbia Pictures for the position.

Aside from being the producer, she was said to be attached to the project as an actress as well. It was reported that the co-star of in romantic comedy "Runaway Bride" will portray a recently divorced woman who is dissatisfied with her job at a Manhattan ad agency and embarks on an adventure that takes her to places she never expected to go.