News
>
Music News
December 04, 2007 06:57:40 GMT
After saying that their next studio album post '' would be , 's frontman has further revealed that the sound will actually surprise people. He even said that they have materials enough for two albums.

"It's not like anything we've ever done before, and we don't think it sounds like anything anyone else has done either," Bono unveiled in an interview with The Independent, before also adding, "We have enough material for two albums but it has to be extraordinary. And I think we've got that."

News
>
Celebrity Gossip
December 04, 2007 06:44:02 GMT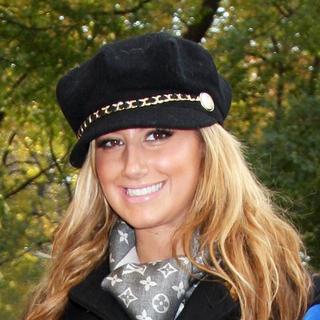 has confirmed that she already underwent a rhinoplasty procedure.

The "High School Musical" star has confirmed to People she got a nose job on Friday November 30th in Los Angeles for health reason.

News
>
Music News
December 04, 2007 06:17:37 GMT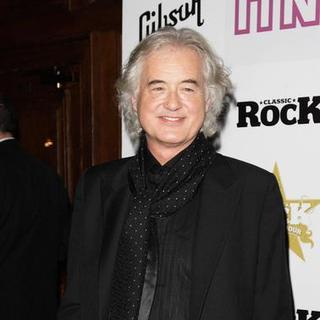 Although the extended reunion show for is not yet proven true, words are circulating that the band will play in U.S. as the headliner of Bonaroo Festival next year. An e-mail published by Bob Lefsetz's newsletter also hinted the presence of in the festival.

Plans for the 2008 Bonaroo that takes place at Manchester, Tenn annually is not yet mapped out and a spokesperson for the event has not responded to the e-mail, but Zeppelin is said to be in talks to play for one more show, which is in Stateside. The festival is usually held sometime in mid June.

News
>
Celebrity Gossip
December 04, 2007 05:17:27 GMT

Shared their baby joy and as part of their just-launched non-profit organization the Richie-Madden Children's Foundation, and Joel Madden have on Monday December 3rd treated dozens of expectant mothers in need with a surprise baby shower.

The expectant parents hosted a surprise baby shower for 100 expectant and new moms at the Los Angeles Free Clinic in Hollywood, where they handed out more than $200,000 worth of gifts. Among the items given including cribs, strollers, toys, bottles and clothing from Baby Bjorn and Fisher-Price.

News
>
Celebrity Gossip
December 04, 2007 04:58:13 GMT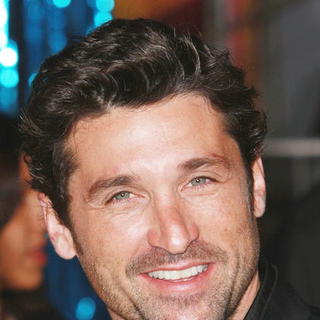 , who's familiar among TV viewers for his role as neurosurgeon Dr. Derek Shepherd (Dr. McDreamy) on the medical drama "Grey's Anatomy", has been signed as the new face of fashion house Versace.

The actor will front the company's 2008 men's spring/summer line. He was photographed for the ad campaign in November by renowned fashion photographer Mario Testino.

News
>
Movie News
December 04, 2007 04:52:25 GMT
has agreed to join the cast of "". Variety reported that after being left by their leading actor, , citing on script issues, Universal Picture has approached and signed a deal with the "" star to replace Pitt in their new political thriller movie.

In this movie, Crowe will portray a politic consultant who turned to be a journalist and motivated the murder investigation of a politician's wife involving a fast-rising statesman, portrayed by . Though becoming the motivator of the investigation, Crowe's character was faced with a conflicting problem since he once ran campaigns for the Norton's character and was the pol's friend, but on the other side he also had an affair with his wife.

News
>
Music News
December 04, 2007 04:34:25 GMT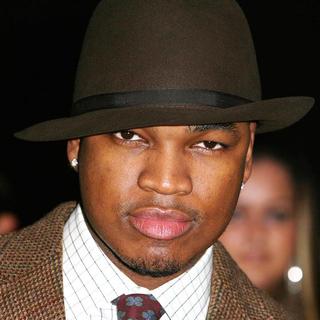 Christmas celebration in Washington will have a good mixture of music, thanks to its star-studded line-ups that cover various aspects of music genre. Among the confirmed acts are , , and .

The annual event which is hosted by Dr. Phil and Robin McGraw is a charity concert to raise fund for National Children's Medical center. The U.S. President and the First Lady as well as White House's important people will also be in attendance as usual.

News
>
Celebrity Gossip
December 04, 2007 04:14:29 GMT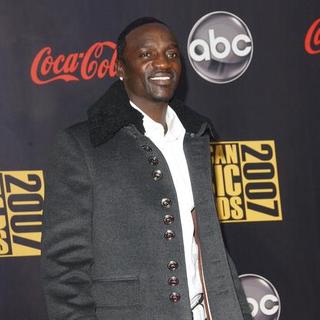 Did appear in Fishkill Town Court Monday morning December 3rd for a hearing on his so famous , was released on his own recognition as he's been pleaded not guilty to charges of endangering the welfare of a minor and second-degree harassment.

The R&B icon was released without bail following his brief court appearance and was ordered to return to court on January 16th next year. A town justice told Akon that he does not have to appear at future court appearances and could instead have his lawyer stands in for him.

News
>
Music News
December 04, 2007 03:55:49 GMT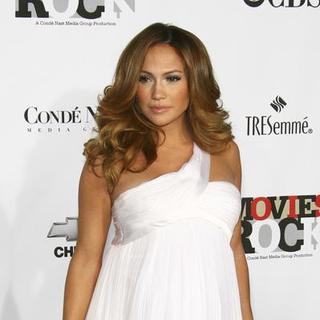 A short clip for 's new video has been leaked online. The footage which runs one minute is for 'Hold It, Don't Drop It', her second single from album ''.

Reports said that it was directed by Melina who also recently released a work for 's It was shot in New York City few weeks ago while the singer had announced her pregnancy, involving a giant disco ball and male back up dancers.

News
>
Music News
December 04, 2007 03:36:53 GMT

who is frequently associated to fellow troubled singer , confirmed that he and his band, , are making a collaboration with her entitled 'You Hurt the Ones You Love'.

"Who would I most like to collaborate with? Amy Winehouse," Doherty told NME.com. "We were working on something last night, actually. It's called 'You Hurt the Ones You Love.'"

News
>
Movie News
December 04, 2007 03:36:50 GMT
The ever-genius-culinary rat spreads his charm once more as "" managed to dominate the nominations of 2008 Annie Awards. On the official announcement made by the International Animated Film Society, ASIFA-Hollywood on Monday (Dec. 3), the Pixar production animation movie snagged 13 nomination, including for Best Animated Feature.

Aside from being nominated for the best animated movie, Ratatouille's director Brad Bird is nominated for Directing in an Animated Feature Production, and its voice actress and actors, Janeane Garofalo, Ian Holm and , are also nominated for Voice Acting in an Animated Feature Production. The rodent tale also manages to get nominated for its character animation, animated effects, production design, storyboarding and music.

News
>
Celebrity Gossip
December 04, 2007 03:30:31 GMT

has, on Monday morning December 3rd, been ordered by a judge to get herself booked by December 11th, due to her DUI arrest back in March, otherwise a warrant will be issued for her arrest.

The film and TV actress didn't attend her DUI hearing in Los Angeles, but a judge told her lawyer to make sure the star has her fingerprints and mugshot taken before December 11th. A bench warrant will be issued for her arrest should she not comply with the order.

News
>
Music News
December 04, 2007 03:13:46 GMT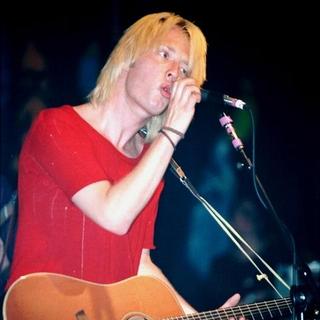 In relatively the same time after announcing that 'Jigsaw Falling Into Place' will be made the first single off of '', premiered the music video. The clip was posted on their YouTube account under heading 'Jigsaw Falling Into Place (thumbs down version)'.

It was originally footage that was aired on the band's webcast back on November 9. It's a black and white clip where the band members wear bicycle helmets.

News
>
Music News
December 04, 2007 02:53:29 GMT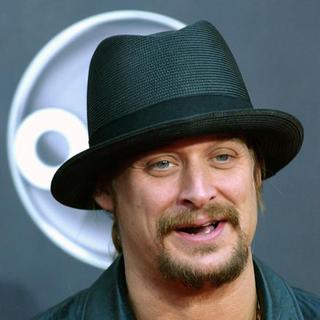 As expected, brings his 2007 album '' out for a tour that is dubbed 'Rock and Roll Revival'. The rapper will kick it off January 25 and visit some casinos which date will be determined further.

Along the way Kid will be supported by a number of his entourage, but the only announced act so far is Reverend Run from Run-DMC.

News
>
Music News
December 04, 2007 02:19:01 GMT

While his third single from '' is yet to be determined, out of spite released a music video for his track 'Runnin' My Momma Crazy'.

The clip was shot back on November 20, and runs through a three days course. AllHipHop.com reported that the shooting took place in Tampa, Fla.