News
>
Movie News
July 04, 2006 05:24:15 GMT
It certainly will take a longer time for moviegoers to see both "" and "He-Man and the Masters of the Universe" on big screen as director John Woo has been claimed to no longer be attached to the projects, so CanMag.com has reported. The site also added that Woo has shifted his focus on making films back in his native Asia instead, causing the uncertainty of the future of those two movies consequently.

However, there seems to be a flicker of hope in "Spy Hunter" side for the flick's producer Adrian Askarieh has convinced that the project is still in development despite Woo's departure. "Spy-Hunter has not been shelved permanently," he stated. "We are in talks with a great writer/director to take over 'Spy-Hunter' and will be making an announcement shortly. 'Spy-Hunter' is alive and well."

News
>
Celebrity Gossip
July 04, 2006 04:50:38 GMT
"She exudes sex appeal without compromising her intelligence and independence," said Sara Cremer, editor for the UK magazine Eve, on the choosing of as the World's Most Beautiful Woman in its recent poll. "Kristin's natural beauty combined with her on-screen presence make her a woman with style and substance", Sara continued speaking on the actress.

Top the poll, which involves 4000 30-something women, Kristin simply revealed that her best beauty advice came from her mother who taught her "how to be comfortable with your natural beauty".

News
>
Movie News
July 04, 2006 04:33:41 GMT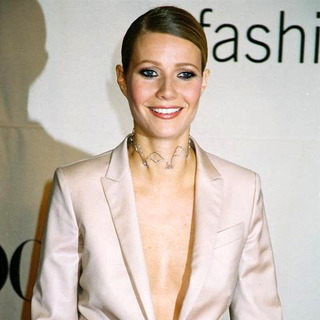 It's true that "Seven Day Itch" has already had in the cast list as the male lead, but how about that of the female? Seems is likely to be the answer, if looking at an article on New York Post, which was based on Boston Herald's report, as the star reportedly is set to bring more highlights in this loosely-inspired remake of Elaine May's 1972 effort "The Heartbreak Kid."

An Oscar-winning actress, Paltrow was last seen playing alongside also in "" back in 2005 and since then has taken a withdrawal to prepare for the arrival of her second child, Moses Bruce, whom she later delivered on April 8, 2006 in New York City's Mount Sinai Hospital.

News
>
Celebrity Gossip
July 04, 2006 04:24:37 GMT
The just-married couple, and , is returning home to Nashville, Tennessee on Sunday July 2nd, after spending a romantic and lavish honeymoon.

The newlyweds were spotted out and about, picking up Starbucks and running other errands.

News
>
Music News
July 04, 2006 03:52:51 GMT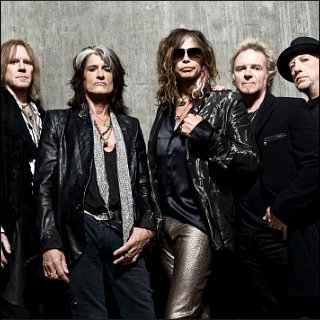 One of the prominent American rock bands, has been tapped to join the venerable and best-known city orchestra, the Boston Pops, at Boston's annual Independence Day concert held on Tuesday July 4th, 2006.

The free outdoor show is part of the 121-year-old orchestra's move to add more rock to its repertoire.

News
>
Celebrity Gossip
July 04, 2006 03:26:25 GMT
Nothing is frightening for , but breast cancer. The Aussie native discussed her breast cancer scare in her first interview since her diagnosis in May 2005.

"The moment my doctors told me, I went silent," Minogue said during the hour-long exclusive, "Kylie in Her Own Words." "My mum and dad were with me then we all fell to pieces and I was saying, 'No, I'm getting on a plane.' They said, 'No you're not. Sit down.'"

News
>
Movie News
July 03, 2006 07:06:40 GMT
Those who long for Private Cooper of "Dog Soldiers" to resurface on screen can now wait in anticipation as it has been confirmed that a follow up of the action-horror flick is on its process to be brought up to the big screen. Previously put in the shelves for quite a long time, the sequel will be entitled "" with Rob Green taking the director's seat.

Planning to go into production this fall, the project will continue the misadventures of Private Cooper yet it still remains unclear whether the character is again played by or not.

News
>
Movie News
July 03, 2006 05:38:04 GMT
Being given a PG rating instead of a G rating, "" has worked its way to the Congress as House Majority Whip Roy Blunt, R-Mo., and other lawmakers have lined-up together to demand explanations from the Motion Picture Association of America (MPAA) following complaints that the movie was rated so due to religious content.

In his letter to MPAA Chairman and Chief Executive Officer Dan Glickman, Blunt expressed his dissatisfaction of the association's decision concerning the matter. "This incident raises the disquieting possibility that the MPAA considers exposure to Christian themes more dangerous for children than exposure to gratuitous sex and violence," so he wrote.

News
>
Movie News
July 03, 2006 04:19:47 GMT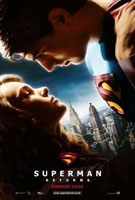 Great is presumably the right word to describe the return of Man of Steel on big screen. The latest installment of the hero, "", has satisfyingly worked its charm toward the audience to top this week's box-office list with $52.15 million it has gathered over opening weekend, altogether making $84.2 million of its five-day total since its Wednesday debut.

Another new wide release, "", also resulted well on the chart, taking up the second position after successfully garnering $27 million which was beyond industry analysts' expectation that have assumed the movie to debut less than $20 million. Last week's number 1, "", secured the third with $19.4 million followed by "" and "" on number 4 and 5, respectively.

News
>
Celebrity Gossip
July 03, 2006 03:20:45 GMT
and girlfriend Jemima Khan are facing the same report, rocky relationship, again. Rumors on the street say that their relationship has hit the rocks once again.

The report was prompted by Khan's solo appearance at Sir 's charity ball on Thursday June 29th. A source at the bash told The Sun: "A few eyebrows were raised when Jemima turned up alone. This is one social event that is always penciled in Hugh's diary."

News
>
Movie News
July 03, 2006 03:11:43 GMT
While "" is still in production, Platinum Dunes apparently cannot wait a little bit longer to come up with another film remake as producer Brad Fuller has revealed that the company is developing "", a new version of Alfred Hitchcock's 1963 suspense classic of the same name, so IGN has reported.

Even so, the movie is likely to present different characters and plot from the original one though the story is based on the same short story that Hitchcock had adapted before. "The concept of birds, certainly, that's the core of the movie but the situations and the plot come from the short story not from the Hitchcock film," Fuller stated firmly.

News
>
Celebrity Gossip
July 03, 2006 02:47:14 GMT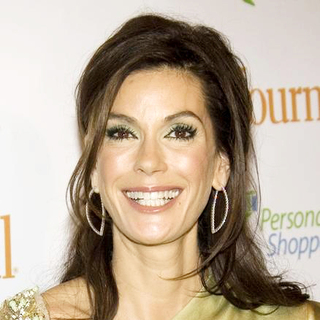 is good at seeing opportunity. While she's becoming the center of the spotlight due to the success of the U.S. hit TV show "Desperate Housewives" where she stars in, she also is lending her hand at writing book.

The tell-all book the actress writes, "Burnt Toast: And Other Philosophies of Life", was said to be inspired by the birth of her daughter Emerson. It discusses Hatcher's views on life's numerous lessons, "Entertainment Tonight" reported.

News
>
Celebrity Gossip
July 01, 2006 08:34:32 GMT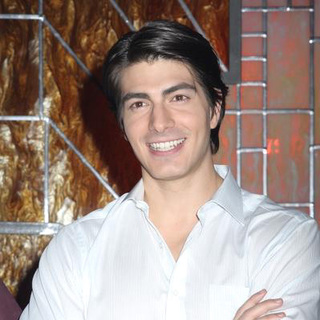 It seems the power of the new Superman is way too strong to beat indeed this time. Newcomer , who portrays the Man of Steel in the latest installment of the superhero series, "", has soared high to be the most-searched celebrity on AceShowbiz.com and so deserves the top rank on its June 2006 edition of Celebrity Buzz.

Large attention also has been directed to following the wide publications she has received which included the rumor of her divorce and her nude pose on Harper's Bazaar cover besides her new appearance with dark hair, leading her to secure the second position on the list as consequence. Taking up the third rank is , who has gone one notch higher from her last position to replace .

News
>
Movie News
July 01, 2006 06:47:41 GMT
So it now makes two to make "" as has given positive sign to star alongside in bringing up the project to the big screen, BlackFilm.com has reported. The talented actor probably will be given the role of Ben Cortman, the neighbor of the film's protagonist, Robert Neville played by Smith.

Directed by "" helmer Francis Lawrence, the picture is based on Richard Matheson's book which describes Neville as the last living man on Earth surrounded by throng of vampires who are all hungry for his blood. The story follows Neville as he stalks the sleeping undead in the daylight while trying to save himself from being the vampires' victim at night.

News
>
Celebrity Gossip
July 01, 2006 06:43:24 GMT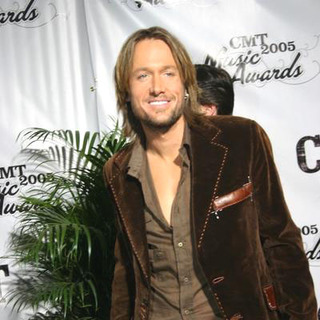 We have country crooner as Country Weekly magazine's Country's Sexiest Man. What about the female one then? Who's Country Music's Most Beautiful Woman according to the publication?

The recent poll, released Friday June 30th, has on the very top position with the article saying "To thousands of fans, Faith embodies the ideal woman who really `has it all', classic beauty, a superstar career, a great marriage to and three lovely daughters. No other country star projects a sexier, more stunning image."