News
>
Movie News
December 19, 2007 09:33:53 GMT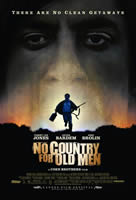 Enables "" to continue its winning streak during this award season, the Toronto Film Critics Association granted the crime thriller drama four honors of its 2007 TFCA Awards on Tuesday, December 18, making the flick come out as top winner in the competition.

Deemed the Best Picture, the Miramax Films release also picked up Best Director and Screenplay for brothers Joel and Ethan Coen while bringing star the best supporting actor trophy for his portrayal of Anton Chigurh.

News
>
Celebrity Gossip
December 19, 2007 09:29:56 GMT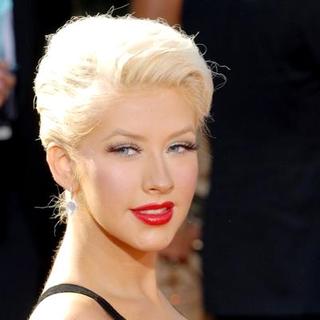 won't be giving birth to her first child with hubby Jordan Bratman until early next year, but the pop singer has made sure everything is just perfect when the baby arrives. And preparing for the big day, she has reportedly scheduled a Caesarean section for January 10.

Christina, according to a source, decided to go for the operation to avoid the pain of natural childbirth. "Christina has a C-section scheduled for January 10 but she might need to push the date of the delivery up," so said the source.

News
>
Music News
December 19, 2007 09:23:02 GMT

and have extended their joint tour to February. The tour that was initially scheduled to stop on January 13 in Dallas, T.X., will stretch through February 2 in Honolulu, H.I.

Stops will now include another date at New York's Madison Square Garden on January 17, Newark's Prudential Center on the 21st and several others. Complete extended tour dates can be seen below.

News
>
Celebrity Gossip
December 19, 2007 08:56:29 GMT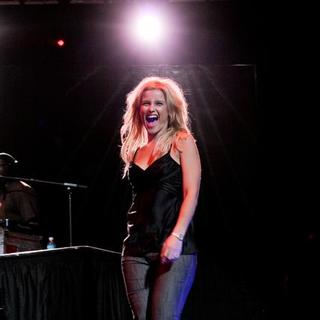 secretly married her fiance Demacio Castellon, it has been reported.

The "Promiscuous" hit maker sparked rumors she has secretly married sound engineer Demacio after she was spotted sporting a gold wedding band on her ring finger, below her diamond engagement ring, at Miami's Y100 Jingle Ball on Saturday, December 15.

News
>
Movie News
December 19, 2007 08:48:32 GMT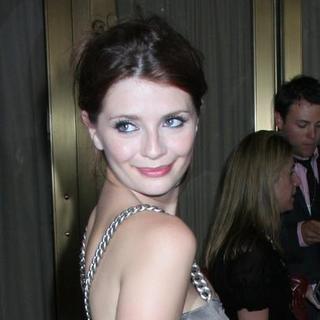 Ready to generate thrills on the big screen among her fans, has given her agreement to highlight an indie stalker thriller entitled "", Variety had revealed.

Instead of playing a good, normal girl, the actress will portray the high school sweetheart of a former small-town golden boy who has developed an unhealthy obsession with him.

News
>
Movie News
December 19, 2007 08:17:43 GMT
Assembling the slate for the 2008 edition of the annually-held event, Palm Springs Film Festival organizers have selected 222 film titles from over sixty countries to be screened during the festival's run on January 3-14, 2008.

"We've streamlined the Festival line-up this year, trimming the overall numbers while adding some exciting new features and showcases," Festival Director Darryl Macdonald remarked. "The result is a richer and more focused event that maintains the Festival's concentration on quality international programming, while highlighting the diversity of its offerings in a more accessible, audience-friendly way."

News
>
Movie News
December 19, 2007 08:07:59 GMT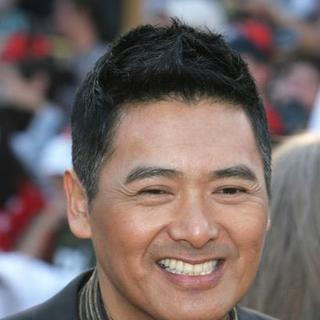 The cast of "" started to unveil one by one. After was announced as one of cast member earlier this week on December 16, Hollywood Reporter reported that will be the latest star addition to the action fantasy movie's cast.

In the movie, Fat will star as Master Roshi. His character is known as Goku's mentor. He is the one who help the lead character in achieving the highest state of fighting and spiritual powers.

News
>
Celebrity Gossip
December 19, 2007 08:01:09 GMT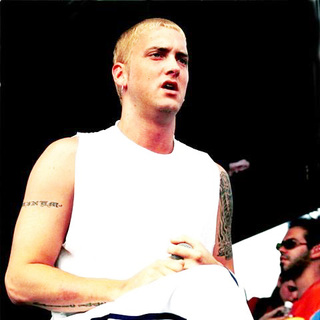 Going against 's claim on his whole difficult childhood, his mother Debbie Nelson is set to release a tell-all book in which she allegedly revealed that the rapper made up his whole story in order to be successful in the rap music business.

In the book, titled "My Son Marshall, My Son Eminem," Debbie allegedly reveals that the rapper is a manic depressive and his condition got worse after his ex-wife Kimberley Anne Scott gave birth to their daughter Hailie Jade.

News
>
Movie News
December 19, 2007 07:36:40 GMT

The competition between the film critics' two most favorite films of 2007 has been even tighter as "" nailed many prestigious kudos, while "" also managed to get by with more awards. According to Variety, the former film was announced as the winner of five prizes by the Austin Film Critics Association, most importantly Best Picture.

Apart from the Best Film award, the movie that is inspired by Upton Sinclair's novel 'Oil!' also brought home recognitions to Paul Thomas Anderson for Best Director and Robert Elswit for Best Cinematography. Adding to the awards won for the movie, Best Original Score fell to the hand of Jonny Greenwood, the member of . He was credited for the film's musical score, which contains excerpts from his BBC-commissioned 'Popcorn Superhet Receiver' orchestral piece.

News
>
Celebrity Gossip
December 19, 2007 07:33:14 GMT

is rumored to be dating English actor, television presenter and radio DJ Reggie Yates.

The former singer was spotted getting cozy with Reggie at the weekend at central London club Movida. The songstress, moreover, was said to have shunned ex- singers, Lee Ryan and Simon Webbe, in favour of Reggie.

News
>
Celebrity Gossip
December 19, 2007 07:14:14 GMT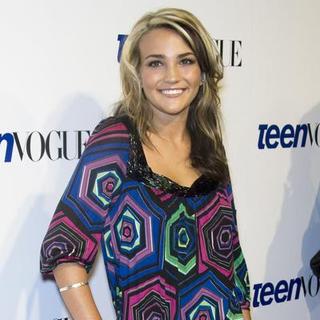 Is carrying a bun in the oven at merely 16-years-old, has been all over the news with her shocking revelation to that she's pregnant with boyfriend Casey Aldridge's child. Her interview with the publication won't hit the newsstands until Wednesday, December 19, but here's a sneak peek on it.

Is 12 weeks along, Jamie Lynn told OK! she learned the pregnancy from an at-home test and subsequent doctor visit, saying "It was a shock for both of us, so unexpected. I was in complete and total shock and so was he."

News
>
Movie News
December 19, 2007 07:12:23 GMT
Bringing something special for New York City and Los Angeles-based fans of "", 20th Century Fox announced that it would hold limited midnight screenings for the action thriller sci-fi on both Monday, December 24 and Tuesday, December 25.

Labeled Midnight Mass-Acre, the showings will take place at New York's Regal Union Square Stadium 14 and Hollywood's renowned Chinese Theatre at 12:01 A.M.. Events follow on the heels of the studio servicing to press a special holiday gift, an AVP-R Christmas ornament stating "This Christmas, there will be no peace on Earth."

News
>
Movie News
December 19, 2007 06:45:16 GMT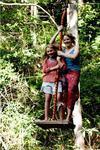 Previously published few from the movie, Fox Walden has now brought up online the first full-length trailer for "" starring , , and .

While arguably stressing the flick as a family-friendly feature, the piece does display some gags found in the picture, most of them coming from Foster's character Alexandra, a reclusive San Francisco author. There are also many shots on Butler as Alex Rover, a fictional character created by Alexandra for her adventure series.

News
>
Celebrity Gossip
December 19, 2007 06:20:31 GMT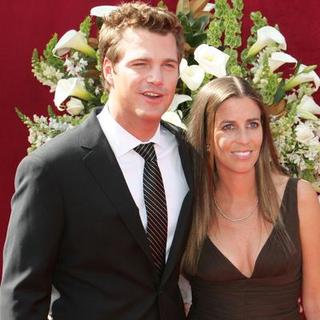 and his wife Caroline Fentress are parents for the fifth time. The couple welcomed the arrival of a baby girl, named Maeve Frances O'Donnell, on Monday, December 10.

The newborn baby, O'Donnell and Caroline's fifth child, was born in Los Angeles and was 8 lbs. and 21.5 inches long.

News
>
Music News
December 19, 2007 06:16:02 GMT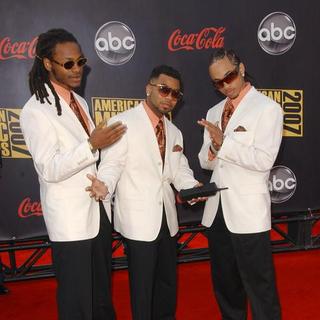 After Pleasure walked away from R'n'B group in October, the remaining three members are forced to look for his replacement, which possibly will come up as a reality show. They won't just snatch any talented person and make him a member, but want a guy with rather specific quality.

Telling MTV on the specification, member Baby Blue said, "We want to stay true to the sound. We're a hip-hop and R&B group. The three of us rap, and the fourth member has to be a singer just to keep the music consistent." He added there should be a brother bond that enable the new member to "cope with all our family issues" and that he "got to be a woman magnet".