News
>
Celebrity Gossip
April 14, 2007 04:22:25 GMT
"Divorce has its price" and it costs expensive when you're a star. , , Steven Spielberg, and are the obvious examples. A basketball star, Jordan's split from wife of 17 years, Juanita Vanoy Jordan, December last year is the most expensive according to Forbes.com's list of "The 10 Most Expensive Celebrity Divorces."

The pending divorce of the basketball legend could possibly earn the divorcee more than $150 million in a settlement. Diamond, whose 1995 divorce from Marcia Murphey cost him an estimated $150 million, holds second place. Spielberg is the third for his $100 million divorce settlement with first wife Amy Irving. Securing the 4th spot is Ford whose divorce from wife Melissa Mathison cost him an estimated $85 million.

News
>
Music News
April 14, 2007 04:12:07 GMT
If many singers do their singles in bilingual records, goes multi. For the single "Girlfriend", the 22 years old singer did it in Spanish, French, Italian, Portuguese, German, Japanese and Mandarin.

While some criticized her poor accents, some even condemned her grammar mistakes. Johnny Degliuomini, gives an insight to her Italian version. He said, "…And then she says, "I will be your girlfriend." "Saṛ tua" means "I will be" instead of "I could be." She couldn't directly translate it because of the tense of the verb. It takes way too long and doesn't fall right."

News
>
Movie News
April 14, 2007 04:02:06 GMT
Brought together again for the first time since 1986's "Down and Out in Beverly Hills", and are both set to evoke moviegoers' laughs through a new comedy feature titled "", Moviehole has revealed.

A Walt Disney Pictures production, the project finds Dreyfuss as a seventy-something widower who becomes more free-spirited and romantic when he retires, unnerving his forty-something children and delighting his adoring teen grandson. "" director Garry Marshall has been tapped to helm with Jillian Tohber penning the script.

News
>
Celebrity Gossip
April 14, 2007 03:58:16 GMT
Rumors are abuzz that already finds new love. The English singer and former member is reported dating the son of Arsenal chairman David Dein, Gavin Dein.

The Sunday Mirror is the first to bring the report to the surface, quoted a source as saying "I haven't seen her look so happy in a long time. It's early days, but she and Gavin can't get enough of each other. He is everything she looks for in a man - intelligent, good-looking and highly successful in his own right. He is treating her like a princess and they are like a pair of love-struck teenagers."

News
>
Music News
April 14, 2007 03:44:22 GMT
After gloomy years following her breast cancer treatment, sheds the dark cloud with winning, honorary, and new record.

Her first in three years, Melissa predicts that the record will be out somewhere between October and December this year. Recently winning an Oscar, has given Melissa the gasoline needed to gear up her tenth studio album. "I was recording my new album in between rehearsing for the Oscars. So I would record for seven hours, go and rehearse for the Oscars, and then come back and record," she said. "There are very personal things on the album, including one of the greatest love songs I have ever written. These songs are 100 per cent truthful about me and how I am feeling."

News
>
Movie News
April 14, 2007 03:28:49 GMT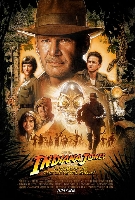 Well, turns out that Variety's report back in March about 's inclusion in "Fourth Installment of the Indiana Jones Adventures" appears to be true indeed despite the actor's denial shortly thereafter.

Director Steven Spielberg and executive producer George Lucas finally announced on April 13, 2007 that the "" star is officially cast in the highly anticipated project, which is scheduled to enter production June this year. What role the young actor will play, however, is still undisclosed apart from his remark that it will be "sort of the sidekick character."

News
>
Celebrity Gossip
April 14, 2007 03:26:04 GMT
It seems that isn't going to become a daddy. Not now at least. The actor comes to denial, put to rest rumors claiming girlfriend is pregnant with their first child together which then leads to wedding rumors, said to take place this summer.

Would like to set the record straight, the actor has through his representative said, "The story is totally (explitive). 100 per cent made up (explitive)."

News
>
Music News
April 14, 2007 03:14:51 GMT
will be the first musician to officially re-open the newly rebuilt The O2, or formerly known as Millenium Dome on June 24.

, , , and Jeff Wayne's Musical Version of The War of the Worlds have all booked a time slot for their concerts at the London's stadium. Before them, The O2 will be opened on June 23 for its employees only in a free event featuring , and .

News
>
Celebrity Gossip
April 14, 2007 03:02:27 GMT
Acting, singing, doing charity work. What else that has not yet done? For all she's been doing in her entire career the actress was awarded Australia's top civil honor, the Companion of the Order of Australia, Friday April 13th in a ceremony at Government House in Canberra.

The honor, perceived as equivalent to an English knighthood, was bestowed upon Kidman for her successful film career, as well as for her work promoting women and children's health and cancer research.

News
>
Music News
April 14, 2007 02:54:49 GMT
has several projects in mind that he plans to launch within a month. Besides releasing two compilations, he will also go on a tour and display a digital catalogue.

On May 1, two of his best singles are comprised in two separate records. "" and "" will feature his biggest hits and never before heard pieces. On the same day, a digital catalogue of his first 11 albums will be posted on iTunes for one month. Meanwhile, his tour will start on May 2 in Los Angeles and will visit other 10 cities before ending at Nokia Theatre, NYC.

News
>
Movie News
April 14, 2007 02:41:14 GMT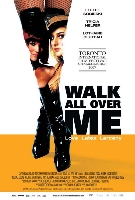 Seems to have no shortage of film offers, has reached deals to be the leadstar of a thriller comedy entitled "", Variety has reported.

Here she is billed to portray a small-town Canadian cashier who gets caught up in the misadventures when she takes on her roommate's identity. Also included in the cast is Darcy Fehr with names like , Michael Eklund, and Jacob Tierney being attached to co-star.

News
>
Movie News
April 14, 2007 02:40:13 GMT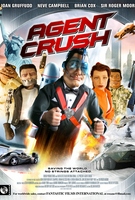 Set to wear headset and takes the microphone, has given his agreement to lend his voice to the adventure animated feature "", which Fantastic Films is setting up at its pit.

Joining other voice cast members like , , Trevor White, and , the Welsh actor will voice the titular character while Cox, Moore, White, and Campbell are set to fill in the voice of 'Spanners', Burt Gasket, Major Rusty Gubbins, and Cassie, respectively.

News
>
Movie News
April 14, 2007 02:38:43 GMT
Continuously filling up its future slate, New Line is on the move to develop a comedic feature entitled "" following its successful attempt to acquire its rights from Spanish actor Santiago Segura, Variety has learned.

Story concerns two seasoned lotharios who are betting on whether they can turn their country club janitor into a debonair playboy in an attempt to determine whether the art of seduction is an innate talent or something that can be taught.

News
>
Celebrity Gossip
April 14, 2007 02:34:32 GMT
Wanna know who's the latest celebrity having adoption in mind? It's . The movie beauty, in an interview with Spanish Marie Claire for it's May issue, spills the bean on her ambition to start a family.

To the publication Cruz revealed that not only she wishes to have kids of her own, but hopes of adopting some day. "I want to have my own kids, but also adopt. For awhile, I've had the feeling that my life won't be complete if I don't adopt," the actress said.

News
>
Celebrity Gossip
April 14, 2007 02:04:32 GMT
is in good luck for sure as he has narrowly escaped criminal charges for an alleged hit and run incident during which he drove over someone's foot while leaving a party in February.

Confirmed the decision, the city attorney's spokesman Frank Mateljan said Friday April 13th, "After review of the information provided, we've decided not to file charges at this time."