News
>
Music News
April 12, 2007 04:01:34 GMT
It takes 6 years for to create his ninth studio album titled "". Finally he sets the date of release to May 22 via Epic Records. He self-proclaimed this album will be much better than 2001's "".

Ozzy recorded the album in his LA home studio along with guitarist Zakk Wydle whom he believes will be legendary one day. "People say, 'Why do you keep goin' to Zakk?' 'Cause you know what? There ain't no one else like 'em. He comes up with the stuff, plus the fact he's a family member. If he said to me, 'Ozzy, I need you to do this, will you do (it)?' I wouldn't think twice," he said.

News
>
Celebrity Gossip
April 12, 2007 03:40:12 GMT
Estranged couple and Richie Sambora are enjoying singlehood in the eyes of the law as their divorce was finalized Wednesday April 11th.

Lawyers for both stars met with a judge to finalize the divorce settlement, a friend of Locklear's revealed while went on adding, "This has been an unbelievably difficult year for Heather. It's a huge relief for her that this part of her life has come to a close."

News
>
Movie News
April 12, 2007 03:34:07 GMT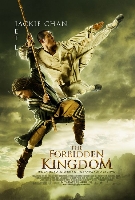 Getting such a potential big screen project within its grasp, Lionsgate has come onboard as domestic distributor of action epic "", known previously as "Jackie Chan/Jet Li Project" or "Untitled J&J Project", Variety has learned.

The company thus will co-release the flick in the U.S. with The Weinstein Co. for a planned September 2008 release as well as distribute it in the U.K. while the other studio handles the distribution for Spain, France, and Latin America regions.

News
>
Movie News
April 12, 2007 03:29:31 GMT
Set to pump up moviegoers' adrenaline, Universal Pictures is getting on the track to develop an untitled adventure flick from writer Chris Morgan's pitch that it has preemptively purchased for reportedly $700,000 against $1.35 million.

The deal marks the fifth project Universal sets up with Morgan, who previously penned "" for the studio. Other flicks the two are collaborating in include "", "", and reportedly, a fourth "Fast and the Furious" movie.

News
>
Movie News
April 12, 2007 03:27:16 GMT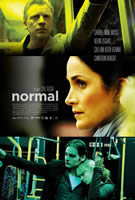 Heading to the same direction this time, , , , and Callum Keith Rennie, are all coming together to make up the cast of drama feature "", The Hollywood Reporter has learned.

Presenting the story about the impact of a deadly traffic crash, the project finds Moss as Catherine, a mother filled with rage and unable to recover from the death of her teenage son in a car crash and Bright her other child, Brady.

News
>
Music News
April 12, 2007 03:22:40 GMT
A 15.7 per cent increase is gained by the album sales this week, thanks to the highly commercial "Now That's What I Call Music! 24" that moves 213,000 units. Despite the compilation's 7 per cent drop from last week, it enters the chart at #1, a flip-flop position to last week's reigner "" by . The country singer's album has to give up the top position after a 46 per cent drop at 177,000.

A new album from country diva titled "" bows at #3 by selling 144,000 copies at the first week. Just one position behind is teen star-turning mature with her third studio album "" that sells 140,000. The biggest surprise of all in the chart comes next. Just when everybody thinks the hottest producer in town will shoot straight to No. 1, they have to question why only debuts at No. 5. His " Timbaland Presents Shock Value" moves 138,000 copies despite the first single "Give It To Me" featuring and that constantly climbs up the Hot 100 chart.

News
>
Celebrity Gossip
April 12, 2007 03:12:52 GMT
On the heels of a report stating that the marriage of and is on the rock, comes a new report claiming the Salsa singer-songwriter has agreed to pay $2.5 million in back taxes, interest and penalties after failing to file returns for five years.

Manhattan District Attorney Robert Morgenthau said Anthony failed to pay taxes for 2000 through 2004 on $US15.5 million in income. The New York-born singer was not charged though because he relied on his accountant to file his tax returns. "He thought that he could rely on his manager and his accountant," Morgenthau said.

News
>
Celebrity Gossip
April 12, 2007 02:47:45 GMT
Melanie Brown is taking one step forward in the battle with former boyfriend over her daughter's biological father. While the court has yet released official decision on that encounter, the Scary Spice bravely listed the comedian as her newborn daughter's father on the baby's birth certificate.

"He's definitely been named on the birth certificate," a source close to Brown tells People. No comment from Murphy's camp by now.

News
>
Celebrity Gossip
April 12, 2007 02:29:43 GMT
Rumor has it that and girlfriend are secretly planning a flashy engagement party and wedding ceremony this year.

A source close to McAdams told Us Weekly, "They're madly in love and plan on getting married this year. [They] want to avoid the press. So they agreed to get engaged and married on the same day - and won't allow their families to talk about it."

News
>
Celebrity Gossip
April 12, 2007 02:10:46 GMT
After the many films she starred in, is jumping on the cosmetics bandwagon. The actress is CoverGirl's newest model and spokeswoman, it has been confirmed.

In addition to appearing in print ads and television commercials for the cosmetics purveyor, Barrymore will also serve as a creative consultant on the campaign, weighing in on the concept, graphics, lighting and photography, as well as details such as her hair and wardrobe.

News
>
Movie News
April 11, 2007 09:44:13 GMT
Continues to stay in his expertise of writing family fare, Karey Kirkpatrick has given his commitment to pen a screenplay for an action comedy flick entitled "" while being attached to also direct, The Hollywood Reporter has learned.

The project marks the first of the collaboration Kirkpatrick has struck with Nickelodeon Movies and MTV Films through his newly-established Blue Shirt Productions as he recently inked a two-year, first-look production deal with both companies to provide live-action family fare for them.

News
>
Music News
April 11, 2007 09:34:04 GMT
Finally the pieces of ' new album are coming together with the release dates announced and the cover available for viewing.

"" will hit UK stores on June 18 via XL Records. The next day, US' portion will be released via Warner Bros Records. Japan's and East Asia's circulation will begin the same day as US'. The cover of this album can be previewed .

News
>
Music News
April 11, 2007 09:09:59 GMT
Following the first single "High Maintenance Woman" that holds strong in Billboard's Hot Country Songs chart, singer will release the album "" on June 12.

Keith has all his sweat on this piece as he wrote most of the tracks except for two. Some of the tracks that have been revealed apart from "High Maintenance Woman" are "Love Me if You Can," "Get My Drink On" and "White Rose." His longtime contributor Scotty Emerick and Greg Wiseman again gave him assistance while Canadian songwriter wrote "White Rose" for him.

News
>
Movie News
April 11, 2007 09:03:55 GMT
Seemingly gliding rather velvety through her acting path this year, has delightfully secured not only one but two big screen stints following her inclusion in "Midnight Meat Train."

The Hollywood Reporter has came up with news informing that the beauty has landed deals to star in both "" and "." Bibb, widely known for her role in The WB's teenage dramedy "Popular", last seen on the silver screen in "", which has grossed over $148 million in U.S. only.

News
>
Movie News
April 11, 2007 08:30:49 GMT
Talks on "Superman: The Man of Steel" seem endless since reports of it being set to be made came to the surface in October last year.

After rumors speculating it would likely get stalled due to director Bryan Singer's WWII thriller of "" and Warner Bros.' consideration to place Superman in "Justice League of America", now comes words saying that may be up for a starring part in this sequel to ""