News
>
Movie News
January 23, 2008 05:17:37 GMT
Ending the slow purchasing at Sundance, the three independent drama comedies "", "" and "" marked the first three major acquisitions made at the film festival. Variety reported that on Tuesday, January 22, the deal for the three films has been closed as the three films have been picked up by major distributors.

The rights of "Choke" starring and has been bought by the company behind the success of "", "" and "", Fox Searchlight. Reportedly, the film adapted from Chuck Palahniuk's novel has been valued for about $5 million. Meanwhile, the Overture Films which distributed "" got their hands on and 's "Henry Poole" for $3.5 million.

News
>
Celebrity Gossip
January 23, 2008 05:16:31 GMT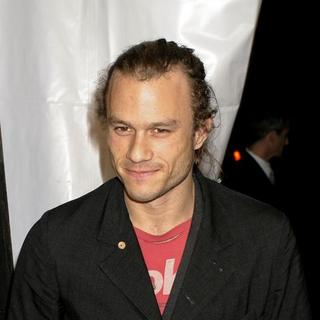 While a representative for , Mara Buxbaum, tend to label the actor's sudden death on Tuesday, January 22 as an "accident" and at the same time asked "the media to please respect the family's privacy and avoid speculation until the facts are known," his father Kim Ledger has issued a statement on behalf of the family.

Speaking out about Heath's death, his family said "Heath's family confirms the very tragic, untimely and accidental passing of our dearly loved son, brother and doting father of Matilda. He was found peacefully asleep in his New York apartment by his housekeeper at 3:30 p.m. U.S. time. We would like to thank our friends and everyone around the world for their well wishes and kind thoughts at this time. Heath has touched so many people on so many different levels during his short life but few had the pleasure of truly knowing him. He was a down to earth, generous, kind-hearted, life-loving and selfless individual who was extremely inspirational to many. Please now respect our families need to grieve and come to terms with our loss privately."

News
>
Music News
January 23, 2008 04:47:15 GMT

Kicked off his musical career early at his young age, it's not until now that is coming out with his first solo album ever. The Grammy Award-winning rock bassist, singer, and record producer is having his first solo album coming out by March 11 later this year.

The LP, titled "," is due out on his new label, Dream Merchant 21, and released through the Concord Music Group.

News
>
Movie News
January 23, 2008 04:38:38 GMT

Like many other anticipated sequels in progress, much of the details of "The X Files" sequel has been kept as secrets, especially its story line. However, Joblo.com broke out spoiler news as they claimed they got of the thriller.

According to Joblo.com, the the plot of the sci-fi film "" might involve a wolfman in action. From the three on-set photos posted by the site, it can be seen that the film's helmer Chris Carter accompanied by his special effect crew is checking out figure that looks to be a werewolf mask.

News
>
Movie News
January 23, 2008 03:32:54 GMT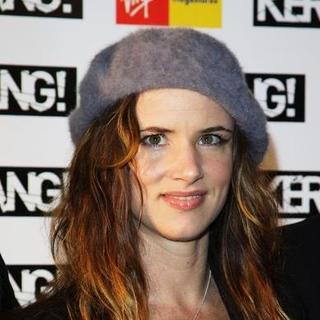 The star of "The Other Sister" will fill on the lead voice for Swedish animated film "". According to Variety, the 34-year-old actress will join Vincent Gallo for the voicing role.

Directed by Tarek Saleh and penned by Tarik Saleh, Stig Larsson and Fredrik Edin, the film produced with $5 million budget is set in the future when the world has run out of oil. The movie that will also feature voices of , , Sofia Helin, Shanti Roney and is said to combine animation and live action. Additionally, it has been in development for four years and is expected to hit theaters in spring 2009.

News
>
Celebrity Gossip
January 23, 2008 03:28:40 GMT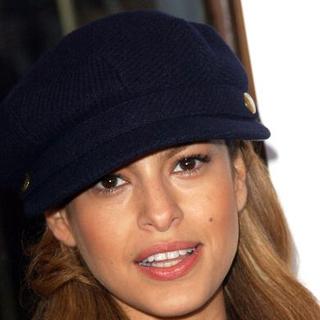 experienced a nip slip moment recently.

The movie beauty was in the middle of a TV interview in French to promote the premiere of her latest big screen project, "", when her nipple accidentally slipped out of her very revealing top.

News
>
Celebrity Gossip
January 23, 2008 03:11:11 GMT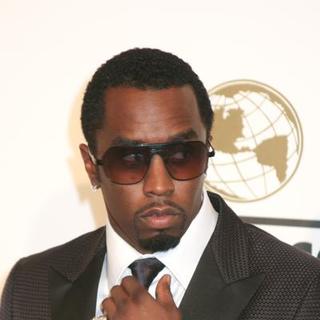 wants another name change.

The hip hop mogul has stated in an interview that he wants to change his name again. And this time on he wants to be known simply as Sean John, which actually is the name of his clothing line.

News
>
Movie News
January 23, 2008 02:48:09 GMT

"" and "" once again show their dominations at awards events as the two movie critics' favorites led the 80th Annual Academy Awards with 8 nominations each. The two violent indie dramas gathered nods for Best Picture and will be contending against the British drama of betrayal and lost love "", the dark legal thriller "" and the wise-cracking pregnant teenage drama "".

On the announcement made at Academy headquarters in Beverly Hills on Tuesday, January 22, by and the Academy president Sid Ganis, it was revealed that earned herself a double nods for her leading performance in "" and for her supporting role as Bob Dylan in "". In the Best Actress category, the 2004 Academy Award-winner for Best Supporting Actress would be joined by , , and , while the other nominees for Best Supporting actress were Ruby Dee, , and .

News
>
Celebrity Gossip
January 23, 2008 02:35:39 GMT
The sudden death of actor sent a complete shock not only to his loved ones, but also to the other Hollywood actors and actresses and is not an exception.

The movie beauty who's the former fiancee of Ledger and his baby's mother is said to feel devastated by the death of the hunk. TMZ even reported that "words cannot describe" the pain she is in over the shocking news.

News
>
Celebrity Gossip
January 23, 2008 01:56:43 GMT
is dead. The Hollywood heartthrob who has starred in such critical and financial successful flicks, as "The Patriot," "Monster's Ball" and "," was found dead at his Manhattan residence Tuesday, January 22. He was 28 years old.

Ledger was found dead naked on bed, surrounded by prescription sleeping pills in the bedroom of his Soho apartment around 3:30 P.M. by his housekeeper and a masseuse who had arrived for an appointment with the actor.

News
>
Movie News
January 22, 2008 10:04:24 GMT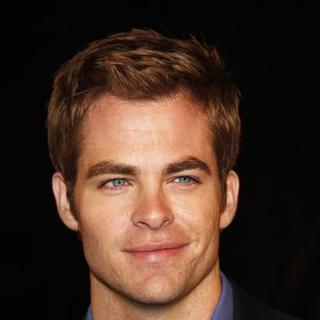 The rumor that Spock might be traveling back in time in the new installment of "" is more likely to be true after all. According to Trekmovie.com, the rumor has indirectly been confirmed by , the actor who portrays young James T. Kirk, when he came to Sundance Film Festival to promote his other film "".

To Entertainment Weekly, the "" star revealed that he had a couple scenes with , the actor playing older Spock. He said, "I've met Mr. Nimoy a couple of times. He's been on set and we have a couple of scenes in the film, which will be nice, and I'm excited for those."

News
>
Celebrity Gossip
January 22, 2008 08:29:45 GMT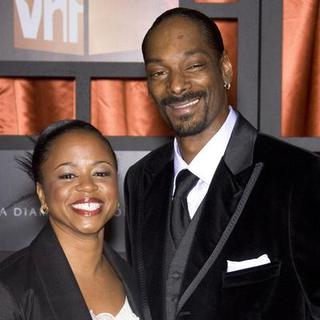 Going against media claims, the marriage of and his wife Shante Taylor is more than okay. The couple have on Saturday, January 12 renewed their wedding vows to mark their 10th wedding anniversary.

Snoop arranged a romantic ceremony attended by 200 guests to renew their nuptials at a friend's ranch just outside of Los Angeles. Shante who found the event as a total and complete surprise reportedly was simply told that she and Snoop would be going to a formal anniversary party.

News
>
Movie News
January 22, 2008 08:28:12 GMT

Announced as the strong contender at the 2008 BAFTA, "" showed its domination on British film competition by leading the 35th Annual Evening Standard British Film Awards' nominations. On Monday, January 21, the classic British romance starring and secured 7 nods, including Best Picture and Best Screenplay.

In the category of Best Picture, the rivals of Joe Wright directed-film include "Blue Blood", "", "Hallam Foe" and "It's A Free World". The film that was released on December 7, 2007 also received gongs in the Technical Achievement category for costume design as well as in the Best Actress and Actor categories.

News
>
Celebrity Gossip
January 22, 2008 07:44:06 GMT
Is a Grammy-Award winning rapper and actor as well, is now turning restaurateur, making his first foray into the restaurant business.

The rap star, who was first rose to fame for his 2000 album "", is teaming up with San Francisco Bay area restaurateur Chris Yeo, who already owns four California based restaurants, to open three restaurants in Atlanta.

News
>
Movie News
January 22, 2008 07:18:17 GMT
The father of Hollywood actors and , , has been signed to play in Universal Pictures' "Traveling". He is joining the romantic comedy's ensemble cast that includes , , , , Joe Anderson and John Carroll Lynch.

According to Hollywood Reporter, the Golden Globe-winning actor will star as Eckhart's father. In the film, it is told that Sheen's character has a strained relationship with his son. In the meantime, Eckhart will portray the leading character who is a widowed self-help author, while Aniston is set to play Eckhart's love interest in the movie.