News
>
Movie News
April 05, 2008 03:23:23 GMT

As Miramax Films launched the of its latest drama thriller "", the brand new teaser trailer of the film starring has come out in the interwebs. The creepy video footage lasts up to one and a half minutes.

Started with the sound of a beeping digital alarm clock, the teaser continues with the shot of Moore and 's characters in their shared bed. The footage then follows the couple as they are preparing their day. But, their day soon turns to the worse as Ruffalo's character finds out that he is losing his sight. As the story is progressing, it can be seen that the blindness has become an unexplained epidemic and the once-populated city becomes a ghost town.

News
>
Music News
April 05, 2008 03:16:16 GMT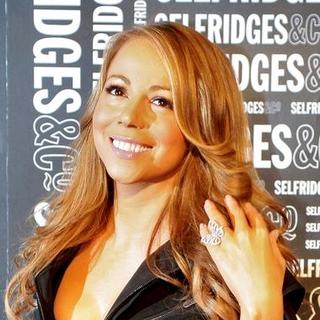 is holding a competition for her artistic fans out there. The diva who will soon release her new album "", wants those who have the guts to design an album cover based on the title of the album. Entries and winning design, however, will not be the final album cover that will be used.

Contestants can upload their final designs via Slide widget and e-mail it to mariahcareycover@gmail.com. Those who got through will get their designs displayed on Mariah's where people will get to vote for the best design. The first winner will be entitled to 2 tickets to Mariah's performance, the singer's new fragrance M by Mariah Carey, a signed CD from Mariah plus having their design molded into poster with with their name credited and Mariah's signature. Five runner-ups will receive almost similar prizes, only minus the two concert tickets.

News
>
Celebrity Gossip
April 05, 2008 03:15:15 GMT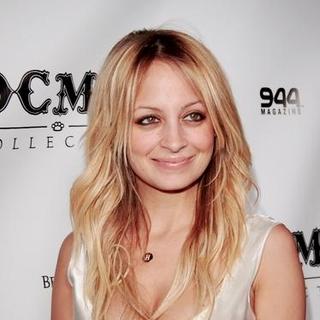 What is it about that's so hot? It's about her wedding details. Online reports are abuzz that the socialite and her boyfriend Joel Madden are planning to rush down the aisle.

OK! Magazine spoke to a friend of the couple who confirmed that wedding plans are already in the works, saying "I can't give too much away, but I can say is that it will be this summer." It appears that the wedding will be an elegant affair, the friend confirmed, adding that Nicole and Joel have already hired a celebrity wedding planner.

News
>
Music News
April 05, 2008 02:44:56 GMT

, 's appearance on NBC's "Today" show yesterday (April 4) was to announce a reunion. The boyband who made it big in the late '80s officially launched their reunion along with the announcement of gigs and a new album. They have also confirmed that the 'Kids' moniker won't be changed although they are reaching their 30s.

In relatively the same time, their was also launched revealing details of their reunion, concert dates as well as blogs entry from the members. Joey McIntyre wrote, "One fueling the other - The love for each other and the love for the game. 5 players never forgetting where they came from but knowing they could go all the way to the top. Nothings changed; every thing's changed. Long live The Block!"

News
>
Celebrity Gossip
April 05, 2008 02:37:28 GMT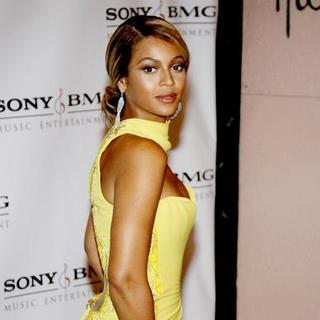 The rumor mill is buzzing again as more evidence of an impending wedding of high power couple and has emerged, from delivery of floral arrangements, candelabras and a tent into Jay-Z's Tribeca apartment to celebrities turning up at the hip-hop mogul's building in New York City. Throngs of photographers and TV crews were drawn to the scene as heavy speculation swirled about the possibility of a hoax.

While Beyonce and Jay-Z seem to be doing a very good job in keeping the gossips guessing on a possible wedding, the preparation says it all. It was a very busy morning Friday, April 4, People has revealed as there were several vehicles seen entering and exiting the garage located underneath Jay-Z's building.

News
>
Movie News
April 04, 2008 09:44:25 GMT

Good News are coming to the 'Johnny 5' fans as it was reported that "", the remake of the 1986 film, has gotten the green light to be brought to the big screen. According to Variety, the screen right of the sci-fi comedy film has been acquired by Dimension Film.

Reportedly, the deal was settled by the studio's co-chairman Bob Weinstein. Variety further noted that Weinstein commented about the picking up of the film by the studio stating the film is "a worthy addition to its family film slate". Additionally, the film is said to be written by the creators of the film's characters, S.S. Wilson and Brent Maddock, and it will be produced by David Foster, Ryan E. Heppe and John Hyde.

News
>
Celebrity Gossip
April 04, 2008 09:11:39 GMT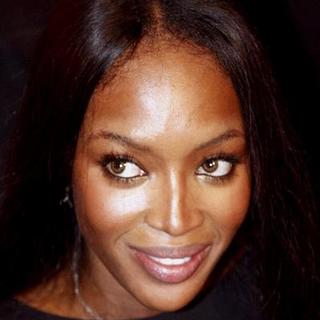 A representative for was quick to share explanation on the supermodel's arrest at London's Heathrow Airport on Thursday afternoon, April 3 for investigation of assaulting a police officer. Defending his client Jeff Raymond told Access Hollywood, "Naomi was flying to Los Angeles for a memorial service on Thursday, April 3. She arrived at Heathrow Terminal 5 in plenty of time, checked her two bags in and was told they would make the flight."

Raymond went on explaining, "Once on the plane, she was told one bag could not be found and was missing. [British Airways] decided to resolve this by insisting she leave the flight and then called the police to forcibly eject her from the flight." Campbell then, according to Raymond's explanation, "was taken to the Heathrow Police Station and released on police bail."

News
>
Music News
April 04, 2008 09:06:53 GMT

has addressed for the first time the firing of 's vocalist Scott Weiland, citing that the band is actually "relieved" after his departure. The guitarist also told RollingStone.com that they have had some candidates for the empty slot but won't reveal names yet.

"Everybody's just very relieved," Slash told RollingStone. "This is something that's been coming down for a while. I know everybody is tying the STP (reunion tour) thing to it, but it started way before that. We just had a lot of commitments to fulfill, so we just had to drag this thing out until the obligations were finished. Basically, we're just excited about finding someone else and moving on."

News
>
Movie News
April 04, 2008 08:50:07 GMT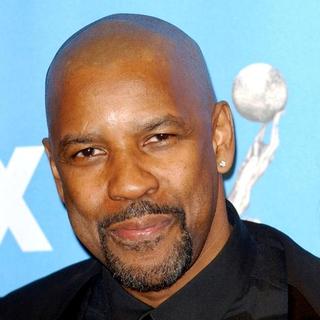 The multiple awards-winning Hollywood actor reportedly will be joining another action thriller project. According to Hollywood Reporter, the man behind the acclaimed drama movie "" has been attached to star in "" a film adaptation of Robert Ludlum's novel.

Unlike in the Universal Pictures' action drama "", the 53-year-old actor would be portraying the good guy in this film. Hollywood Reporter claimed that an insider revealed that the Academy Award recipient will bring Bradley Scofield, an American secret agent, to the big screen.

News
>
Music News
April 04, 2008 08:33:53 GMT

are giving their fans the ultimate treat with the release of a deluxe edition of their 2001 album "American Bleed". The set will be in 2 dics, featuring rarities, unreleased tracks, demo tracks, live tracks, B-sides as well as a new material called "Your House 2007".

The original version was released in July 2001, two months before the September 11 tragedy that prompted the band to re-title it to "". The deluxe addition will retain its original title and be released on April 29. Beside the 11 tracks that appeared on the original album, there will also be holiday single "Firestarter" that was attached to "Last Christmas" single as well as a live radio session of "Game of Pricks". For complete tracklisting, log on to .

News
>
Celebrity Gossip
April 04, 2008 08:19:28 GMT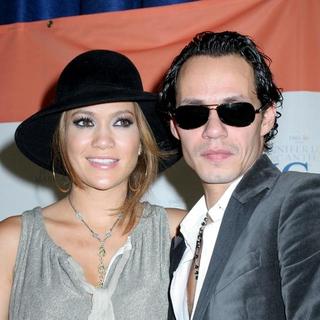 is such a big giver when it comes to giving his singer-actress wife a thank you present. The songwriter reportedly has splashed out nearly $2.5 million on a custom pair of diamond earrings, given to Lopez to celebrate the birth of their twins.

Lopez gave birth to twins, a boy and a girl, on February 22 in Long Island, N.Y. The girl, named Emme, was born at 12:12 A.M. and weighed 5 lbs. 7 oz. The boy, called Max, then followed at 12:23 A.M., weighing 6 lbs. The babies are the first children for Lopez, 38, and the fourth for Anthony, 39. He also has two sons and one daughter from two previous relationships.

News
>
Movie News
April 04, 2008 08:05:51 GMT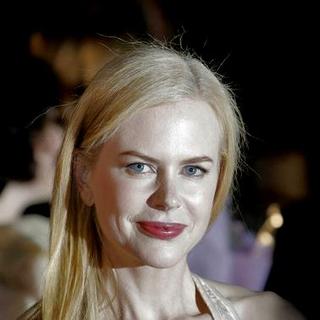 Having to boost her career to another level with a stunning role in musical film "Moulin Rouge!", is said to lay her eyes on another singing role in "", a feature film adaptation of a Broadway musical. According to Hollywood Reporter, the 40-year-old actress is negotiating to attain a role in the film.

If the negotiation goes well, the wife of country star will be joining the already star-studded cast that include , , and . She may also work together with acclaimed actress , who is also reported to be in talks to star in the drama musical film.

News
>
Movie News
April 04, 2008 07:20:18 GMT

As "", the sequel to the blockbuster action film "", is said to be preparing for the scheduled mid-summer production start, rumors about the robots that are going to be put in the films surfaced. In their latest reports, IESB have revealed that the villains in the Michael Bay's film is going to get helps from the first generation of the baddies, Constructicons.

The site further noted that despite the fact that the original Constructicons, which is known by the name of Devastator if merged together to form a gigantic robot, consists of Scrapper, Bonecrusher, Scavenger, Mixmaster, Hook and Long Haul, the name of the enemy robots may be altered. Putting a reason behind the possible name changing, IESB mentioned that the name 'Bonecrusher' has been used in the first film which starring , and among others.

News
>
Celebrity Gossip
April 04, 2008 06:59:19 GMT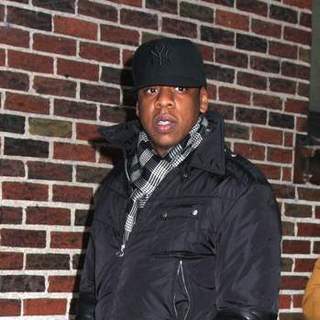 Could it be true that and are heading for the altar soon? Amidst heavy media coverage on a possible wedding, new report has just surfaced that the hip hop singer has held a bachelor party in Toronto on Wednesday, April 2, just one day after reports surfaced that he and Beyonce took out a marriage license in New York.

According to sources in the know, the music mogul was in good spirits and surrounded by a bevy of beauties. People, which first reported the bash, claimed that Jay-Z "got his party on after his show in Toronto," holding a private bash at downtown hot spot Lobby.

News
>
Celebrity Gossip
April 04, 2008 06:38:22 GMT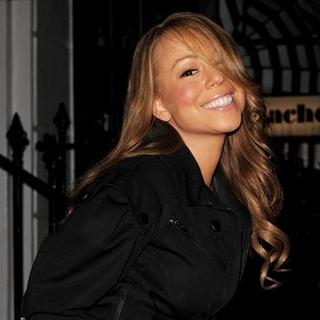 New rumors spark on as the singer is being reported to be dating actor and rapper . Reports said that the two started seeing each other after Nick was involved in the making of Mariah's new music video for one of the tracks from album "".

A source told National Enquirer that Mariah wants to keep their relationship a secret, saying "Mariah is the master when it comes to keeping her relationships secret. Even though she's a big star, she likes to keep her private life to herself." Before being rumored dating Nick, Mariah has also dated celebrities, such as and singer . She was also married to Columbia Records executive, Tommy Mottolla, in 1993 but they separated in 1997.