News
>
Celebrity Gossip
November 02, 2007 05:03:30 GMT

Becoming a professional tennis player has its ups and downs. is tackling a new challenge in the sports world with her being accused by "an outsource testing company" of testing positive for cocaine at Wimbledon, such judgment that prompted her to publicly announce her quitting the sport.

Concerning the cocaine scandal, the Swiss tennis player has on Thursday November 1st in Glattbrugg, Switzerland, faced the press and said she's been accused of testing positive for cocaine at this year's Wimbledon while at the same time announced she's retiring from professional tennis.

News
>
Music News
November 02, 2007 04:49:22 GMT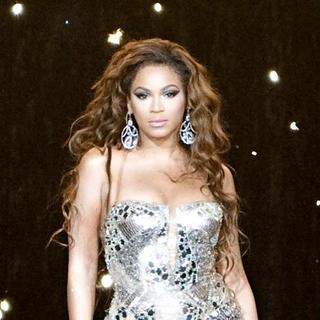 certainly knows how to excite her fans. Done with her Grammy-winning album '', the R'n'B singer plans to make a dance album. James Wiltshire and Russell Small from dance duo The Freemasons will help her in the LP which is tentatively released in summer 2008.

Wiltshire told the Daily Star: "The album is going to be huge. It will rival anything the likes of and have done recently. Beyonce and her team can see where mistakes were made on her last album. That was very American, very r'n'b and stripped back."

News
>
Music News
November 02, 2007 04:13:56 GMT

and have finally released the video of their joint single, 'Girlfriend'. As interesting as the collaboration itself, the clip also shows the former child rappers pampered by their respective 'women'.

The video was premiered on BET's Access Granted on Wednesday (October 31). The song will appear as the first single from '' that is due December 11. Earlier this week, a version of the has leaked, and another one just did as seen above.

News
>
Movie News
November 02, 2007 04:05:38 GMT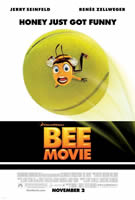 By this Friday, November 2, we can already take our full look on CGI animated flick "", but DreamWorks Animation appears to still eager in giving us one more peek on its latest creation for sure.

Yes, an eleventh clip to the film has made its way to come up online by now, available on , but sure you can reach it through section at AceShowbiz. Titled "Time to Pick a Job at Honex", it features a sequence where Barry Bee Benson, voiced by , is trying to find himself a job, accompanied by his best friend and confidante Adam Flayman.

News
>
Celebrity Gossip
November 02, 2007 04:04:15 GMT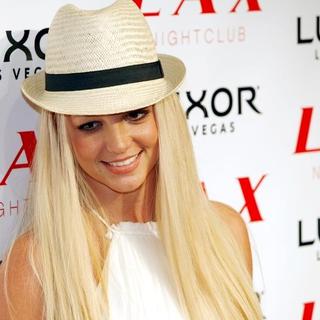 Instead of coming to an end anytime soon, the custody saga of and keeps going on, as if it won't ever stop. Just days after judge granted the pop singer visitation rights over sons, Sean Preston and Jayden James, another privacy of the former couple has just come for public consumption, it's their financial details.

Don't get bored of the boring couple just yet, would you? For there will always be something interesting about them, you have to admit that. And in relation with their on-going custody battle, more documents were released Thursday November 1st which revealed some intimate details about their finances.

News
>
Music News
November 02, 2007 03:27:25 GMT

' new video is set to take its world premiere today (November 2). BBC1 will play the video of 'Headlines (Friendship Never Ends)' at 7:55 p.m while Today's Show will have it by 4 p.m. EST.

Meanwhile, the girls' official website has displayed some photos from the video. It was directed by Anthony Mandler who just completed 's 'Hate That I Love You' and ' 'Somebody's Me'.

News
>
Celebrity Gossip
November 02, 2007 03:24:02 GMT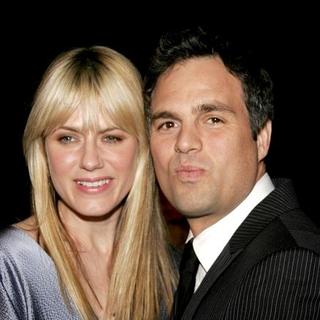 The Halloween has passed, but the spirit is still in. Rather than giving you a trick, gets treated. He has become a father, again.

The actor and his wife, Sunrise Coigney, welcomed the arrival of their third child, a baby girl, it has been confirmed.

News
>
Movie News
November 02, 2007 03:07:07 GMT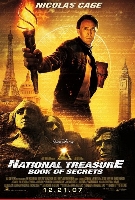 There's a lot to see now in our peek to the upcoming "" as Walt Disney Pictures has just released the next trailer for the highly-anticipated flick on the net.

Spinning way over two and a half minutes, the trailer can be accessed via Aceshowbiz's page or just simply watch it below. It delightfully gives tons of new footage, including shots on new quests and clues while informing us that Ben Gates and company also appear to be #1 on the NSA, CIA, and FBI most wanted list.

News
>
Celebrity Gossip
November 02, 2007 02:56:36 GMT
The spirit of Halloween affects Da Brat in a very bad way. The female rapper was in too much bad mood Thursday November 1st when she involved in a heated exchange with a cocktail waitress at a -owned nightspot in suburban Atlanta that then led to physical attack which at the end of the day resulted in her arrest.

Da Brat was busted early that day after hitting the waitress on the head with a rum bottle.

News
>
Music News
November 02, 2007 02:46:52 GMT

has snatched two trophies at the 2007 MTV Europe Music Awards that was held last night (November 1). Lavigne, who also performed at the event, beat big contenders such as and .

The 'Girlfriend' singer won Most Addictive Track and Solo Artist of 2007. Her winning is seconded by rock band that took Best Headliner and Best Ireland and U.K. Act.

News
>
Music News
November 01, 2007 09:47:30 GMT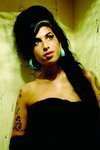 Previously thought only a rumor, is not allowed to enter U.S. after her arrest in Norwegia. What comes to effect is her bill on mtvU Woodies Awards where she is one of the nominees as well as performers.

The arrest has prompted a visa issue for the singer who was caught possessing marijuana while vacationing with husband Blake Civil-Fielder. Her father Mitch revealed earlier this week that she may be banned from entering U.S. due to a mistake in signing documents.

News
>
Music News
November 01, 2007 09:36:30 GMT

An official and different version of single 'Our Time Now' has been premiered on MySpace. The single is the follow up of smash hit 'Hey There Delilah' from their fourth studio album ''.

The clip of 'Our Time Now' previously appeared as part of the band's involvement in TV series 'Greek'. All of the members were performing in the episode called 'The Rusty Nails' that will air early 2008.

News
>
Movie News
November 01, 2007 09:32:10 GMT

Successfully courting two Oscar-recognized names, Columbia Pictures has assigned and to both star in "", its new big screen project based on Julie Powell's book "Julie and Julia: 365 Days, 524 Recipes, 1 Tiny Apartment Kitchen."

Streep reportedly will play famous real-life chef Julia Child while Adams is set to portray a mastercook wannabe. Story concerns on a frustrated temp secretary who takes a yearlong culinary quest to cook all 524 recipes in Child's "Mastering the Art of French Cooking." She then chronicles her trials and tribulations in a blog that catches on with the food crowd.

News
>
Celebrity Gossip
November 01, 2007 08:51:15 GMT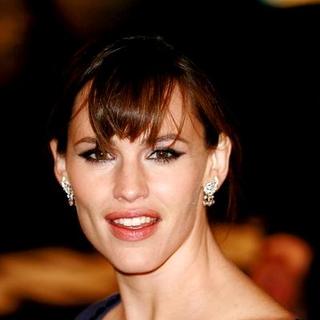 is keeping herself busy juggling a successful acting career with her role as the wife of actor and the mother of their daughter Violet. On-screen and off-screen she's a professional and dedicated person, hence needless to say that she does deserve the predicate of "Woman of the Year" bestowed by .

The movie beauty, who has just her big screen project "" released, has been named 'Woman of the Year' by Glamour and understandably nabbing the front cover spot of the American magazine for its December 2007 issue.

News
>
Movie News
November 01, 2007 08:44:03 GMT

Last sharing scenes together in 2004's "", and are about to work hand-in-hand again soon. The pair have both given agreement to topline a dramatic feature from Universal Pictures entitled "", Variety has learned.

A caper flick set in the world of big business, project will find Roberts and Owen playing a longtime lovers who happened to work as spies on opposite sides. They then decide to join forces in staging an elaborate con to rip off corporations and steal a valuable product.