News
>
Music News
March 20, 2007 09:48:25 GMT
Silverchair's fifth studio album that is not yet released has shown its early success. The first single titled "Straight Lines" from the album "Young Modern" sits at #1 in Australian Recording Industry Association (ARIA) Top 100 chart in week 12. It has also scored at the ARIA digital chart after the digital release on February 2, two months ahead of the CD version.

With the position, the band becomes the 3rd Australian band to have three #1 singles after The Easybeats and The Seekers. Before "Straight Lines", the band has also topped the chart through 1995' "Tomorrow" and 1997's "Freak".

News
>
Movie News
March 20, 2007 09:04:43 GMT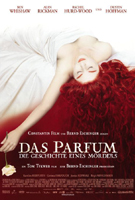 Already scored five nominations at this year's Saturn Awards, now it's chance for "" to strive high in its own homeland as the gothic thriller successfully took most nominations for the 57th annual German Film Awards, colloquially known as the Lolas, set to take place at Palais am Funkturm in Berlin on May 4.

Scooping up eight nods together with prison drama "Four Minutes", the picture delightfully landed slot in top prize of Best Picture and Best Director slot for Tom Tykwer. The rest six nominations it garnered were in rather technical ones namely Best Cinematography, Best Editing, Best Set Design, Best Costume Design, Best Score, and Best Sound Design.

News
>
Music News
March 20, 2007 08:55:21 GMT
The 2007 Reading and Leeds Festival has recruited a new string of bands to perform in the event this summer. The headliners are the multiple Grammy award winning , the newly reunited rock band and also half-English half-Swedish Indie pop band .

The annual event which is also popular as Carling Weekend, will begin on August 24. The event's official website also informs that , , , and are among some of the bands performing. These bands will have their gigs on the second round of the three-day weekend.

News
>
Movie News
March 20, 2007 08:08:41 GMT
With and being positively signed for the final two installments of the "Harry Potter" franchise, the only big question left now is whether will also return as Hermione Granger in the projects.

Concerning to this matter, U.K's News of the World has shockingly brought in report that the actress has quitted the role and even told the producers she wouldn't change her mind even if they offered to double her pay to nearly $4 million.

News
>
Music News
March 20, 2007 08:03:16 GMT
Establishing his identity as a solo singer, is conducting a tour to endorse the second solo album "". There will be 11 cities visited that starts from Las Vegas on April 6. He would then tour around US and Canada to reveal the tracks included in the new album.

Produced by Grammy award winning producer Steve Lilywhite, the album is expected to be larger that the previous solo album "" (1999) that went through a mild reception. This time Cornell gives personal touch to the album "The most exciting thing is to let yourself expose your true, vulnerable feelings, which is what resonates with people most," he explained.

News
>
Celebrity Gossip
March 20, 2007 08:02:11 GMT
Has found her new love? If rumors on the street are to be believed, the actress is romancing .

Speculation on their romance sparked shortly after they were spotted together in London earlier this week, during which the actress was seen leaving an gig in Brixton on Wednesday night March 14th with Dornan's companion.

News
>
Celebrity Gossip
March 20, 2007 07:37:52 GMT
She does know how to act, but does she know how to cook? , the movie beauty who is famous for her action in the hit movie "American Pie", is starting up her own fast-food joint.

She maybe doesn't know how to cook, but with the opening of the new restaurant, Reid surely knows how to run the business as her parents ran a bar in New Jersey. What do you think?

News
>
Movie News
March 20, 2007 07:21:22 GMT
In response to the buzz surrounding "" filmmakers' intention to have played the role of Captain Marvel, the flick's scribe John August has posted a statement on his official blog denying such reports while stressing that what matters for now is just the film script.

"But the thing is, he's not considering," so he claimed of Gyllenhaal. "I can pretty much assure you he's never heard of the project. And we've never discussed him. We've never seriously discussed anyone."

News
>
Music News
March 20, 2007 07:13:38 GMT
Not only Rock and Roll stars get the chance to be inductees this year, the people behind popular hits will also be the inductees of Songwriters Hall of Fame (SHOF). Among the names mentioned as the nominees are , Ray Davies, and .

Conducted in respect for the works of composers and lyricists, this event will be held on June 7 at Marriott Marquis Hotel in New York. Performers and non-performers are two large categories in the nomination. The names above are those included as the performers. Meanwhile in the non-performer category, there are Don Black who has penned 's "Ben", Michael Masser who wrote "Touch Me in the Morning" for and also Albert Hammond who has co-written the hit "To All the Girls I've Loved Before".

News
>
Celebrity Gossip
March 20, 2007 06:58:28 GMT
The first black Miss America, was on Monday March 19th received a star on the Hollywood Walk of Fame.

The actress, who plays a villainous magazine editor on the TV show "Ugly Betty", received the 2,331st star. Fellow cast members from the TV show, including co-star , showed up to cheer for her at the ceremony took place in front of the Hollywood Roosevelt Hotel.

News
>
Music News
March 20, 2007 06:32:45 GMT
Reaching the 6th decade of his life, has decided to celebrate the ripe age with a New York Concert. Slated to perform at New York's famous stage, the Madison Square Garden, he will break his own record.

Somehow a memorable place to him, Madison Square Garden has seen Elton as a regular there. A coincidence happens when the total number of times he performed at the venue is 59. Therefore, it is only proper that he will celebrate the 60th birthday with the 60th gig.

News
>
Movie News
March 20, 2007 06:31:55 GMT
Counting down the release of "", Disney has set up Friday, March 23 date to launch a new trailer of the animated flick online on its official site following its broadcast debut during the airing of "Cory in the House" on The Disney Channel.

Prior to the release, fans can get a "Ratatouille Viral Player" from the . It features a countdown clock and coding that allows those who make a visit to add the Player to their own website, social networking profile, or blog while also supplying them with additional video content leading up to the film's premiere.

News
>
Music News
March 20, 2007 06:07:51 GMT
After confirming that a new studio album is coming along the way, hard rock band announces that they are too planning for a summer tour dubbed "Sick of the Studio '07".

In relation to the name chosen for the tour, drummer Lars Ulrich explained, "Sometimes we get a little tired of staring at the same four walls of the recording studio, as well as the same faces that inhabit the studio day in and day out, and we need to get out and just play. This tour gives us a chance to stretch out a bit and jam in front of real fans."

News
>
Celebrity Gossip
March 20, 2007 06:06:37 GMT
A sprained knee ligament, fortunately, could not stop from doing something. The soccer god who's been sidelined for a month, after hurting a knee ligament earlier this month during a Spanish league game, launches a new Website to provide a free coaching advice to teachers and pupils and improve their health, fitness and achievements.

The Website, called "School Zone", is an extension of Beckham's football academy in London which hosts free educational days. By now there are more than 12,000 children have passed through The David Beckham Academy in the UK. The academy also has a branch in Los Angeles.

News
>
Movie News
March 20, 2007 05:05:41 GMT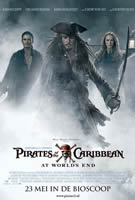 Apparently there is more that "Pirates" fans can enjoy following the launching of "" trailer on Monday, March 19 via ABC.

A new clip of the highly anticipated flick has delightfully been placed on , featuring Captain Jack Sparrow and Captain Barbossa fighting about who is the actual captain of the Black Pearl.