News
>
Celebrity Gossip
October 24, 2007 07:13:12 GMT

Why many of our beloved celebrities do that? They first deny certain rumors only to, at the end of the day, confirm that the rumors are true. and are one fine example. Despite their repeatedly denial, the pair has finally gone public with their much-talked romance.

And there are, according to Us Weekly, photos to prove it. The site is reporting that new photos have surfaced of Witherspoon and Gyllenhaal, dressed in matching black T-shirts and jeans, strolling hand-in-hand and kissing at Los Angeles International Airport Monday October 22nd.

News
>
Music News
October 24, 2007 07:08:13 GMT

Hard rock band wants their fans to create a video for their latest single 'Sorry'. At the end of the contest the first winner will earn as much as $4,000 for his or her winning video.

Unlike many complicated competitions, this one only requires the contestants to tape their video and wait how many people favor theirs. The video with the most hit by November 30 will be crowned the winner.

News
>
Movie News
October 24, 2007 07:03:58 GMT
What a huge treat moviegoers are given this time. Not only they can catch an international trailer for Warner Bros. Pictures' upcoming "", but also a second domestic trailer for the action horror as well by now.

The international version, previously leaked at Worstpreviews.com, is posted on HD format at while the domestic one is available on the flick . Both open with the Brooklyn Bridge evacuation scene, these two can also be accessed via section at AceShowbiz.

News
>
Music News
October 24, 2007 06:36:06 GMT

Not only will release the deluxe edition of his multi-selling album '', he also offers a double DVD chronicling his Madison Square Garden concert that was held during and after August 2007. The bonus are, song by song commentary by Justin plus behind the scenes and a set of lengthy interviews.

This package will accompany the deluxe CD that contains 'Until the End of Time' duet with . This song appeared on the standard version and bounced to Top 40 after the Beyonce-featuring version was launched on radio outlets. The single will be dropped on November 13.

News
>
Celebrity Gossip
October 24, 2007 06:11:12 GMT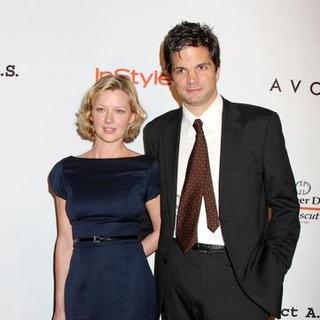 has become a mother.

The actress, who's known for her role as Jo in "Rounders" (1998), and her film director husband Tod Williams are parents of a son, her representative confirmed to People.

News
>
Music News
October 24, 2007 05:53:02 GMT

Beside the already thrilling reunion announcement, is also conducting a contest/sweepstakes for fans who will stand a chance to win the band's complete catalog and a Gibson guitar.

The band's management tied a deal with YouTube that will provide contestants a media to deliver their submission. Those in favor of the grand prize can enter their video, telling what Led Zeppelin means to them. Creativity is left open to the contestants who must abide by the given rules that can be found .

News
>
Celebrity Gossip
October 24, 2007 05:17:02 GMT

Just day after report on was spotted together with surfing world champion made its way on the many gossip sites, now comes a confirmation that the supermodel and her actor boyfriend have split up.

A source close to the couple confirmed the persistent speculation on their break up, telling People that their "relationship ran its course." The source furthermore clarifying, "It's bad enough having a cross-country relationship, but it's obviously a lot more difficult trying to maintain a relationship across oceans, and across continents, when both of them are very busy. They ended on great terms. He's a great guy, and she's very sweet. These things happen. They had fun."

News
>
Movie News
October 24, 2007 05:06:55 GMT
Lionsgate Films apparently is wasting no time in promoting the fourth installment of the iconic Vietnam War veteran series. Recently unleashed the first poster for the flick, now the studio already brings something new for fans to watch. Yes, it's the second trailer of ""!

Available now at YouTube as seen below, the trailer runs about two and a half minutes and still boasts some explosive scenes here and there though is less gory than the first one. Footage is presented in a time-line fashion, showing us the titular character's early refusal to help before finally going back in action to rescue the kidnapped missionaries.

News
>
Music News
October 24, 2007 04:45:13 GMT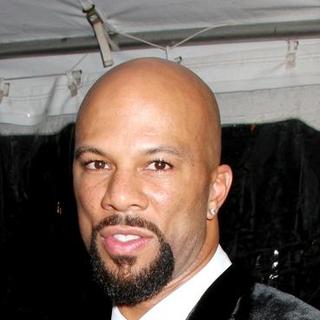 The full version of 's star-studded video clip has finally arrived. The rapper premiered the clip of his latest single 'I Want You' worldwide yesterday (October 23).

As , Common invited his fellow celebrity friends such as , and to be in the video that is set as a party scene in his house. As credited in the end of the video, this clip was directed by , who also made a cameo in it, and Sanji Senaka.

News
>
Celebrity Gossip
October 24, 2007 04:31:17 GMT
Has been immortalized on songs and movies, the late is now immortalized in a wax sculpture which will be unveiled at Madame Tussauds New York this week.

The unveiling of the sculpture will take place at 11a.m. Thursday October 25th at the Madame Tussauds Wax Museum in Manhattan. The slain rap icon's mother, Voletta Wallace, will be the one in hand to unveil the star's life like figure.

News
>
Movie News
October 24, 2007 04:02:56 GMT
Seems the recent scoop saying "" will have its prologue shown during the IMAX screenings of "" is legit. Only that the preview will run about five minutes rather than seven minutes as said before, German website Kino.de has revealed.

In its article translated by Batmovienews.com, Kino.de further informed that the footage would tell us how the Joker becomes the most-dreaded gangster in Gotham. Director Christopher Nolan was noted to remark that it is more like "The Rise of the Joker" than "Joker Begins" as he did not tell how the supervillain turns to be what he is.

News
>
Celebrity Gossip
October 24, 2007 03:51:09 GMT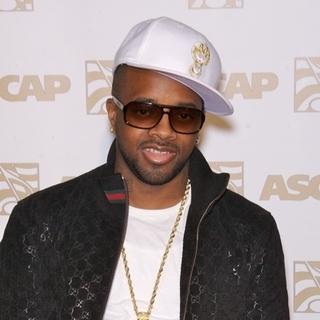 It appears that war of words will soon begin between and . The music producer and sometime solo artist has taken a shot at the pop singer in his new autobiography, entitled "Young, Rich and Dangerous," for not supporting after her "wardrobe malfunction" during the 2004 Superbowl.

Goes off to blast JT for his lack of star power, Dupri writes "I think Justin Timberlake is a talented performer. But he's very ordinary-looking. He could be any skinny white kid from the suburbs of Orlando. You could go to the mall and find another Justin. He doesn't make his style interesting, even when he's on-stage. To me, he just doesn't look like a star."

News
>
Celebrity Gossip
October 24, 2007 02:58:40 GMT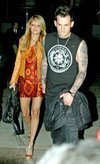 Has been the media darling in the US, Joel Madden loves Australia anyway. The singer reportedly has been looking for an apartment on the Gold Coast so he and fiancee could spend three months every year on the country.

Admits to have loved the lifestyle in the nation, the frontmant told The Gold Coast Bulletin that he wanted to split his time between the US and Australia.

News
>
Celebrity Gossip
October 24, 2007 02:45:37 GMT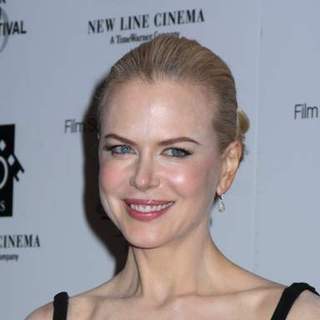 goes brunette for . The Aussie actress goes brunette for the cover of the magazine's November 2007 issue, which sees her poses alongside lookalike sister, actress .

In the interview session, Kidman reveals her feeling about her marriage to country singer , saying she never tells interviewers that she's happy, even when it comes to her marriage, because she never knows what tomorrow will bring.

News
>
Celebrity Gossip
October 24, 2007 02:02:34 GMT

The old-time rumors on 's marriage on rocks is all over the net again. According to the New York Daily News the singer and her motocross racer husband Carey Hart are heading for divorce.

Pink is reported to have initially agreed to an open marriage, but is now having second thoughts. Allegedly agreed that Carey could "play away from home" while she is on tour, the star has changed her mind as she wants to start a family now that her biological clock has started ticking.