News
>
Celebrity Gossip
February 01, 2008 04:24:40 GMT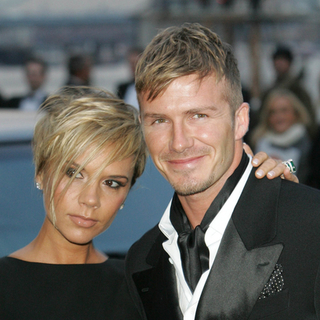 Is mad about tattoo, adds one more into his existing collection of body arts which is the image of his naked wife .

The soccer stud showed off his new tattoo on his left arm, featured his singer wife Victoria lying on her back surrounded by stars and baring her breasts with her knees raised up seductively, during his visit to Brazil to launch his third soccer academy.

News
>
Movie News
February 01, 2008 04:08:11 GMT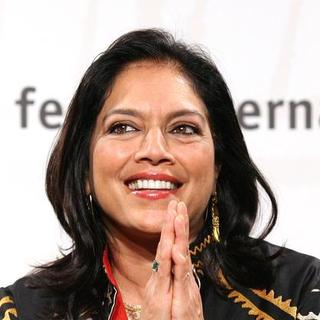 When director Philip Noyce dropped his involvement from the biopic project of the famous American aviation pioneer, Amelia Earhart, before Christmas 2007, the fate of "The Story of Amelia Earhart" was in jeopardy. However, Moviehole.net has reported that the film has found a new director to bring the project to life in "" helmer Mira Nair.

If the Indian director is indeed onboard the project, she is going to work with the two-time Academy Award-winning actress who has been signed to star as the renowned aviatrix. Despite the hiring of Nair, there is no word about when the production will be started, but the film is scheduled to be released in 2009.

News
>
Celebrity Gossip
February 01, 2008 04:00:48 GMT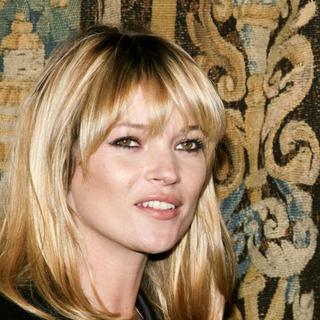 Dating will soon become an old story for as she reportedly is planning to marry her rocker boyfriend Jamie Hince.

The English supermodel was reported to be seen picking up wedding brochures at London's Claridge's hotel thus prompted rumors she's planning to hold her nuptial there followed by a lavish reception in one of the hotel's many decadent ballrooms.

News
>
Music News
February 01, 2008 03:19:27 GMT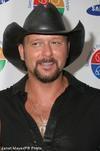 Successful in sharing stage with wife in the high-grossing tour 'Soul2Soul' that wrapped up last year, country singer is flying solo this Summer in support of his eleventh album '' that was released May last year.

McGraw has given the jaunt that is dubbed 'The Live Your Voice' a starter kick on Wednesday, January 30 in a benefit concert in Nashville, but the actual outing will be on May 9 in Tampa, Fla. where and Halfway to Hazard will come as supporting acts. The trek currently is scheduled up to early July but concert promoter Live Nation said that more dates will be added on daily basis.

News
>
Celebrity Gossip
February 01, 2008 03:08:20 GMT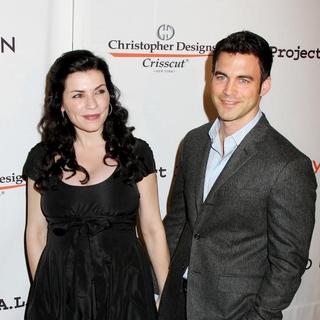 has now become a mother for the first time. The actress, known for her role as Nurse Carol Hathaway on the NBC medical drama "ER," has given birth to a baby boy, her first child with husband Keith Lieberthal.

No details being made public by the actress concerning the birth of her newborn baby, but her mother Francesca did spill the bean about the infant. On her outgoing voicemail message, amid background violin music, Francesca announced, "A beautiful baby boy has been born to us. All is well. His name is Kieran Lindsay Lieberthal. Is that poetry? Do a little dance. Love this day! All is well. God bless! Can't wait to hear from you."

News
>
Movie News
February 01, 2008 02:55:45 GMT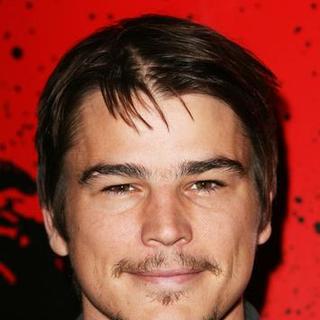 is reportedly is working on a brand new film project entitled "". The 29-year-old actor revealed to MTV News at Sundance Film Festival that he is going to Romania to do the film which is based on a 400-year-old form of Japanese puppet theater.

To the music network, the star of "Pearl Harbor" let out that the movie would be resembling Frank Miller-adapted comic "". He said "It's a story of revenge...My character is called 'The Drifter,' and he comes into this world that doesn't look like anything like you've ever seen before. It's in the vein of 'Sin City' or something like that, where the world doesn't look like reality at all."

News
>
Music News
February 01, 2008 02:50:48 GMT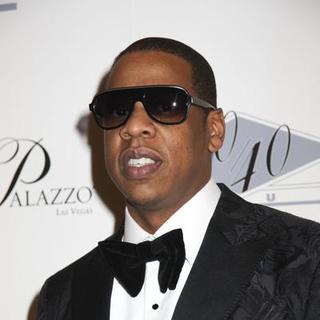 The leak of a song on Wednesday (January 30), allegedly belongs to , has prompted speculations that the rapper will release a new album very soon. The single titled 'Ain't I' is reportedly the first single from Jay-Z's forthcoming album, 'Blueprint 3'.

It was DJ Clue who first introduced the song, saying "New Jay-Z...off that Blueprint 3 baby." It can also be found on Clue's mixtape, 'I Am Legend Part 1'. The song is a -produced which reportedly has been recorded over a year ago. Words are rife that it is a material that Timbaland mentioned before, about to go to his album 'Timbaland Presents Shock Value' but did not make the cut.

News
>
Celebrity Gossip
February 01, 2008 02:42:08 GMT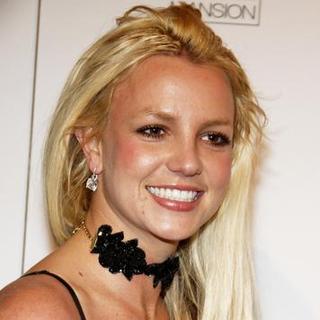 made her second trip to the UCLA Medical Center early Thursday morning, January 31, being taken from her Beverly Hills home by ambulance and escorted by more than a dozen police officers as two helicopters followed overhead.

While reports are swirling that the troubled pop singer was transported to UCLA for mental treatment and evaluation during a 72-hour emergency hold, known as a 5150, a representative for the Spears family declined to comment on the hospitalization, so did the police who simply confirmed that officers were at the Spears house but declined to comment on what went down.

News
>
Music News
February 01, 2008 02:19:33 GMT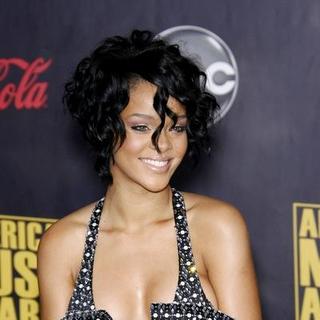 has already begun the work of her fourth set, the follow up to her successful latest effort, ''. According to MTV News, the Barbados singer is in the studio working on the album and rumor has it, the album should have been in stores this November.

The news came in line with the announcement of Rihanna as 's supporting act in his 'Glow in the Dark Tour'. She will be accompanied by and trio N.E.R.D. in supporting West in the tour which dates are not yet determined.

News
>
Movie News
February 01, 2008 02:06:32 GMT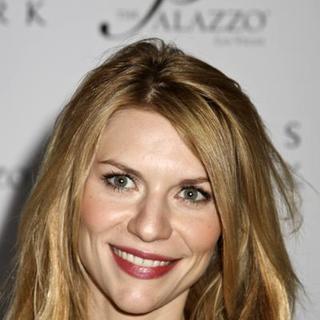 The beautiful falling star in "" has joined the cast of "". Reportedly, the 28-year-old Golden Globe-winning actress will star opposite "High School Musical" hunk playing as his love interest.

Joining her in the cast as well are "" actor , "" co-star Leo Bill and "28 Weeks Later" star . The four new cast members will add to the already-signed key-actors, Efron, and Ben Chaplin.

News
>
Celebrity Gossip
February 01, 2008 02:00:02 GMT

Is an actress and producer, while also is having her own fashion line, is lending her hand to the so-called "art-project." The actress, who's best known for her role as Carrie Bradshaw on the HBO television series "Sex and the City", is about to produce a new TV competition series, which is focused on the art world.

Bringing that idea into life, Sarah is having her production company, Pretty Matches, teaming up with with "Project Runway" creators Dan Cutforth and Jane Lipsitz of Magical Elves to develop a Project Runway-type show for the art world.

News
>
Celebrity Gossip
January 31, 2008 09:47:56 GMT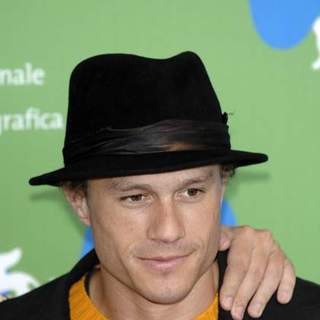 While his former fiancee and his camp are busy refuting the much-talked video which is claimed to have allegedly shown him at a drug binge party at a Hollywood hotel, new details have just emerged on the burial of the late actor .

Word has it that Heath will be put into his eternal rest at his hometown of Perth, Australia, with a burial may take place on Thursday, January 31 or Friday, February 1.

News
>
Music News
January 31, 2008 09:41:55 GMT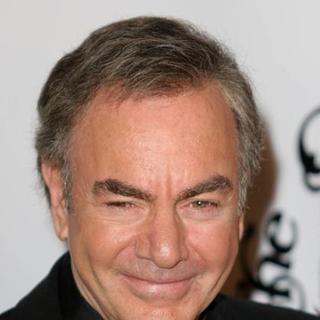 Confirmed headliner for this year's Glastonbury Festival is rock singer . According to Q4music.com, Diamond will take the prestigious Pyramid stage on Sunday, June 29.

The site also revealed that duo will also be there to perform at the festival that takes place at Worthy Farm, Pilton, Somerset, again on June 27 to 29. Unconfirmed act which has been brought up are veteran singer and reggae artist . The latter had listed his tour schedule, including a stop at the British festival.

News
>
Movie News
January 31, 2008 09:39:27 GMT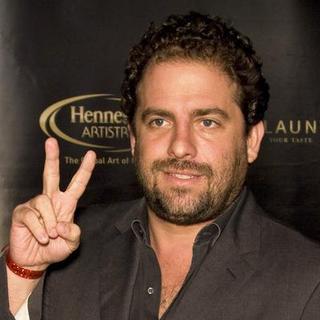 Though earlier it was reported that Breck Eisner and Matt Reeves are the two strong candidates to replace Mark Romanek on "" director's seat, words are spreading that Brett Ratner is the one to nail the vacant position.

The news of the hiring of Ratner is broken by AICN.com. The site stated that the executive producer of television series "Prison Break" has been signed by Universal Pictures to do the horror thriller film.

News
>
Music News
January 31, 2008 09:13:02 GMT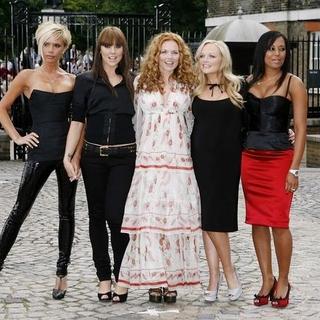 experienced a stage mishap on Wednesday night (January 30) that turned out favorable for them. The audio blew up when they performed in the Boston concert but they kept singing, proving wrong long-time speculations that they lip-sync their songs.

The five-piece were singing 'Spice Up Your Life' as the last piece of that night. There was a confetti show throughout the second half of the song and at one point a confetti opened up with a blow, and the audio was suddenly gone. The girls professionally kept their poise and went on singing until the end of the song.