News
>
Movie News
May 04, 2007 06:11:45 GMT
As "" is gracing theaters all around the world this week, now the buzz and hype are surely shifting to its sequel, "", which has already been confirmed to be made at Columbia Pictures for sure.

Well aware of this, Cinema Blend has obtained from its inside sources some surprising tidbits regarding the project, particularly about its prospect to get developed and the possibility of it to have a totally new cast lineup.

News
>
Music News
May 04, 2007 05:24:50 GMT
The late "Godfather of Soul" was commemorated on May 3, the day of what would have been his 74th birthday. Family members including son Daryl Brown vowed to continue the legend's legacy in music industry.

Daryl in particular is eager to tour with The Soul Generals, a band that backed his father for 2 decades. Playing guitar and taking the role as the frontman, he made the May 3 event the first show that the group does. The band also plans to play at New York's Apollo Theatre that marked James' first success in music back in 1956.

News
>
Music News
May 04, 2007 04:57:24 GMT
Singer spreads his wing by forming another band that is still anonymous. The new band is still searching for a proper name while giving first taste of their music in several US stages.

"We were 'the Little Death' until we realized that there are about five other Little Deaths out there and, as we live in a litigatious culture, we opted to avoid lawsuits and, thus, refrained from naming ourselves 'the Little Death,'" Moby revealed. The band has played its show in a fundraising event in New York and will launch their career further in a number of June shows.

News
>
Celebrity Gossip
May 04, 2007 04:50:51 GMT
Aside from her celebrity status, is eyeing a new job, which is a social one. The talk show host is planning to become child-predators fighter.

In an interview with chat show king , aired Tuesday May 1st, Oprah revealed her intention to quit her hit daily show by the time its contract ends in 2012 so that she can put full concentration on putting child predators behind bars.

News
>
Music News
May 04, 2007 04:37:58 GMT
appears that they shouldn't be worried to be caught in sophomore syndrome. Just when the album "" about to come out on May 22, the single "Makes Me Wonder" has given enough gasoline by placing itself to #1 slot in Billboard's Hot 100.

The single that was released March 27 in US has entered the chart for four consecutive weeks and been climbing the ladder steadily. The climb goes fast this week after leaping 63 places, thanks to 243,500 digital downloads and #1 debut on Hot Digital Songs. The jump was recorded as the largest leap in the chart's history.

News
>
Movie News
May 04, 2007 04:24:55 GMT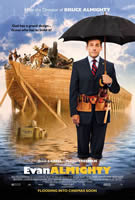 Peeling more skins on its big-budgeted movie "", Universal Pictures has posted online a new international trailer for the movie, which is going to hit North American theaters this summer on June 22.

The trailer is available exclusively on and runs exactly two minutes twenty-two seconds. In the meantime, fans can also take a look at a few production photos on the site, mostly picturing the titular character with long white hair and beard.

News
>
Celebrity Gossip
May 04, 2007 04:11:39 GMT
Now that she's single again in the eye of the law, has become a hot commodity in Hollywood with her being reported to get close with former "Melrose Place" costar Jack Wagner.

The twosome was reported dating back in March. But, friends said at the time that they were not dating. As time goes by, talk is heating up that they are a hot new hookup after they were spotted getting cozy during the Celebrity Classic golf tournament on April 24th.

News
>
Movie News
May 04, 2007 03:54:37 GMT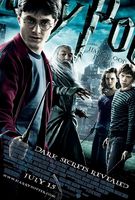 Ending the long-circulated question about who's in charge to helm "", "" helmer David Yates has revealed to SCI FI Wire that he will return to the mega-hit franchise for the second time to direct the project.

"I am doing Half-Blood Prince, and I'm doing it because I love the world, I love the characters," the man confirmed. "I think I have more business with this world and these characters."

News
>
Celebrity Gossip
May 04, 2007 03:45:04 GMT
Is she pregnant? has provoked such question after she was spotted buying baby clothes worth at about $1000.

Rumors on the street say the actress spent an hour browsing at trendy Los Angeles baby boutique Bel-Bambini before purchasing a selection of items for a baby girl. She was then seen leaving the shop with a pink, organic romper-suit, a kimono tee made from soybean fibres, a cute butterfly backpack and a Swarovski crystal-encrusted hotlips pacifier.

News
>
Celebrity Gossip
May 04, 2007 03:14:39 GMT
was arrested on a drunken driving charge early Thursday May 3rd, but was released on $7,500 bail.

Police said the rapper was stopped at about 12:40 a.m. on 51st Street and 11th Avenue in Manhattan because the sport utility vehicle he was driving had overly tinted windows. Unfortunately for the star that officers then smelled alcohol on his breath.

News
>
Celebrity Gossip
May 04, 2007 02:52:19 GMT
An entertainment mogul, record producer, actor and rapper, can never have enough of a career. He thus is adding one into his career resume, which is TV producer.

"When I do something, it's got to be the biggest and the best. I'm really proud to be one of TV's leading producers right now and am working hard toward achieving a television legacy like Aaron Spelling," the star said in a statement.

News
>
Celebrity Gossip
May 04, 2007 02:05:59 GMT
Among the newsmakers on Time magazine's list of 100 people who shape the world, there are some celebrities who make the cut. is the one entertainment newsmaker included in the magazine's annual list of 100 Most Influential.

Besides the hunk, there are also the likes of , , Martin Scorsese, , , , , , , , and . The list, which includes 71 men and 29 women from 27 countries, also naming , , , and among others.

News
>
Music News
May 03, 2007 09:55:28 GMT
's showcase in Madison Square Garden on August 16 will mark the comeback of HBO special series. The singer's concert will be tapped by the cable network for the first time since ' 2003 show.

Vice President of HBO Entertainment stated, "The concert specials always have been icing on the cake, but the series were so important. When Justin said he was going on tour, it was a no-brainer. It just felt right -- he is a classic HBO star, it feels like the right time, and he's the right guy."

News
>
Music News
May 03, 2007 09:38:23 GMT
will carry the baton now that has completed her contract of performing 160 shows a year in Las Vegas' Caesars Palace. Midler will headline the highly reputable venue with 100 runs per year at the rate of 5 nights a week.

In reaction to this replacement, Midler is both excited and nervous. "I'm looking forward to it, but also I'm terrified because it's huge. That's giving me the vapors," she said. At the same time, they also give you a lot of toys to play with. They give you the lifts and you can fly people in, you can fly them out. There's all this wing space and hydraulics and stuff, and the dressing rooms are staggering. It should be an opera house somewhere in the Black Forest."

News
>
Movie News
May 03, 2007 09:10:50 GMT
Ready to present a different take of Noah's Ark story on the big screen, Columbia Pictures is on the track to develop "", a film adaptation of a tale featured in the anthology series "Dark Horse Presents."

Likely to closely follow the premise of the original which marries the story of Noah's Ark with a UFO crash, the project has already tapped the tale's creator Mark Verheiden to adapt with Original Films' Neal H. Moritz producing alongside Dark Horse's Mike Richardson.