News
>
Movie News
January 28, 2008 06:47:48 GMT
The star of "", , is reportedly going to join and in Universal Pictures' latest project "". The actress nominated for an Academy Award for her portrayal of Edith Piaf in "Rose" has been set to star in the Depression-era crime drama.

According to Variety, Cotillard was chosen by "Enemies" helmer Michael Mann to depict Billie Frechette, the singer girlfriend of the country's most notorious gangster John Dillinger. Aside from starring opposite Depp and Bale, the 32-year-old French actress will play alongside , , and .

News
>
Music News
January 28, 2008 06:32:37 GMT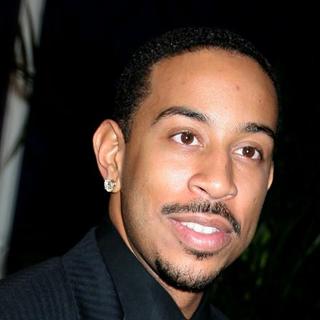 is hit a with a copyright infringement case after three producers claimed they own a track that was released in the rapper's 2004 album ''.

The Pensylvania producers - Damon Mayfield, Markus Vick and Anthony Turner - filed a lawsuit in U.S. District Court in Philadelphia, claiming that the rapper and his label Disturbing Tha Peace had used the song they sent without acknowledging them.

News
>
Celebrity Gossip
January 28, 2008 06:30:08 GMT
The likes of , , and are among numbers of Hollywood A-Listers being featured in the "Disney Dream Portrait Series" ads, shot by famous photographer Annie Leibovitz.

The pictures, unveiled Thursday, January 24, were created for the "Disney Dream Portrait Series" to celebrate Disney Parks' "Year of a Million Dreams" which Disneyland Resort in California and Walt Disney World Resort in Florida have decided to extend through 2008.

News
>
Movie News
January 28, 2008 06:08:16 GMT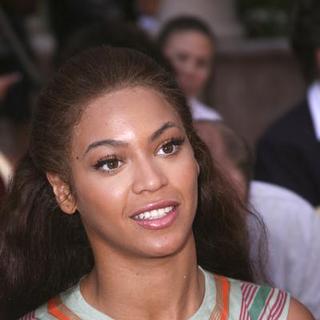 "Bootylicious" hitmaker will once again appear in the big screen. According to reports, the R 'n' B superstar is set to star in Sony BMG's drama musical about musical legends of the 1950s "".

Knowles reportedly will be portraying the renowned singer whose hits include "I Just Want To Make Love To You" and "At Last". On the part, an insider revealed, "Beyonce is a massive fan of the superb Etta. She's honoured to play her." Meanwhile, according to BlackFilm.com, the news about the joining of the 26-year-old singer was outed by .

News
>
Music News
January 28, 2008 06:07:38 GMT
is offering ABC's soap opera 'One Life to Live' a song written by him. The rapper reportedly is a big fan of the drama and would love to contribute something after hearing that will make a cameo in it.

Blige is set for a return engagement on the show for a Valentine special, performing two tracks from her '' album and accompanied by her band. "It's absolutely amazing to be integrated into a soap opera I've watched since I was a little girl," the R'n'B singer said in a statement.

News
>
Music News
January 28, 2008 05:11:25 GMT

One year after the release of the song, finally premiered the music video of 'Black Mirror'. The song that became the lead single of their 2007 highly-acclaimed album '' has received its picturesque but sophisticated clip.

The video was directed and made by Olivier Groulux and Tracy Maurice using green screen and animation technology. Groulux and Maurice previously worked on the art theme of the band's albums '' and 'Neon Bible'. Pitchforkmedia.com gathered some of the making of the video.

News
>
Celebrity Gossip
January 28, 2008 05:09:40 GMT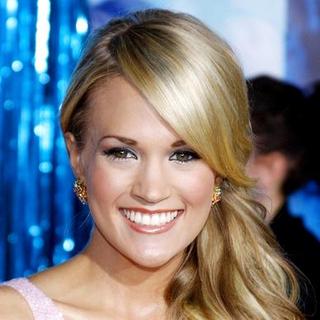 Has just been tapped as one of the many performers at the forthcoming 50th annual Grammy Awards, set to take place February 10 at Los Angeles' Staples Center, brings her fans another good news; the launching of her very own YouTube page.

The pop country singer has her very own YouTube page at , where fans can freely embed all her videos.

News
>
Movie News
January 28, 2008 05:04:04 GMT
After nailing the prestigious DGA Awards for its helmers Joel and Ethan Coen on Saturday, January 26, "" once again brought recognitions for its cast ensemble. This time, the drama film about a ruthless Texas oilman won two of the seven kudos in the category of theatrical motion pictures at the 14th Annual Screen Actors Guild Awards held on Sunday, January 27.

On the ceremony held at the Los Angeles Shrine Exposition Center, the film got its acclaimed actor the prize of Outstanding Performance by a Male Actor in a Supporting Role for his daunting performance as a relentless killer in search for missing drug money. On receiving the kudo, the actor had nothing but kind words for "No Country" directors saying, "Thank you, guys, for hiring me, and thank you for taking the hard work of choosing the good takes instead of the ones where I really sucked."

News
>
Music News
January 28, 2008 04:45:37 GMT

The arguably biggest reunion in pop history is about to happen as it is reported that members of are planning to revive their '90s popularity this year. People.com came up with the report, strengthened with that came to life after years of laying dormant.

The group, comprised of Joey McIntyre, , Danny Wood and brothers Jordan and Jonathan Knight, are expected to officially announce their comeback next month. Meanwhile, the revived official site put a new copyright notice, NKOTB Inc and encouraged fans to sign up for updates.

News
>
Music News
January 28, 2008 04:24:09 GMT
The full version of 's new music video for 'Anyone Who Had a Heart' has been premiered. The three-piece band covered Cilla Black's 1964 classic of the same name and used it as Liverpool's Number One single of 2008.

The single which reportedly will also go to their new studio album, is now a charity single that aims to raise 1 million pounds for Merseyside. For each download there will be a sum of money donated to various charities conducted in the North West England city.

News
>
Music News
January 28, 2008 03:59:12 GMT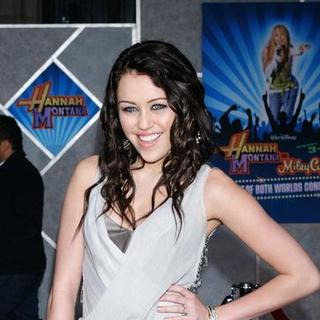 Serving the extended leg of her double duty tour that has begun since fall last year, took a brief halt on-stage. The teen star was performing at a concert in New Orleans on Saturday night (January 26) when she said that she had taken ill.

Miley completed the song 'Rock Star' when she left the stage and announced that she was not feeling well. After a 5 minute indefinite break, she returned to the stage where a stool was placed in the middle of the stage under the spotlight. "Thanks, you guys. I feel a lot better, but I'm going to sit this one down," Cyrus told the crowd.

News
>
Celebrity Gossip
January 28, 2008 03:33:28 GMT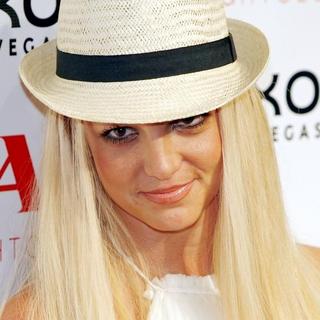 While ' antics continue to escalate, there comes a new shocking report that suggests her paparazzo boyfriend Adnan Ghalib is attempting to sell a stack of personal videos showing the troubled pop star in various stages of distress for a cool $2 million.

Adnan, who has officially parted ways with the paparazzi agency that he'd been working for, is said to have been filming Britney "crying and babbling on about her recent breakdown" and is planning to sell the videos to the highest bidder in anticipation that their relationship might come to an end sooner or later.

News
>
Movie News
January 28, 2008 03:32:31 GMT

The spoof about the ancient Greek warriors "" nabbed the top position in the three-day North American weekend box office ended January 27. Pulling in $18.5 million, the 20th Century Fox's comedy starring , , Diedrich Bader and edged out the expectant box office champion "".

On the narrow lead taken by the PG-13 movie, Paul Dergarabedian, the president of box office tracker Media by Numbers commented, "This was a very tight race for the No. 1 spot. I think we tend to underestimate films like 'Meet the Spartans'. Fox has really locked onto something that's extremely popular." He also noted, "I think everyone expected 'Rambo' to be No. 1. There are definitely a lot of serious films out there now but there was a big enough audience looking to have silly, mindless fun at movie theaters"

News
>
Music News
January 28, 2008 03:31:09 GMT

Despite pushing back the release date of her album once again, has also shown some progress in her fourth album, ''. The official first single from it, 'The Way I Love You' has got its cover art revealed on her .

With the cover art out, there came a report that a music video for the single will be shot soon. L.T. Hutton, the producer of the song revealed on his MySpace page that Ashanti will shoot the music video either the end of this month or the beginning of next month.

News
>
Celebrity Gossip
January 28, 2008 03:14:02 GMT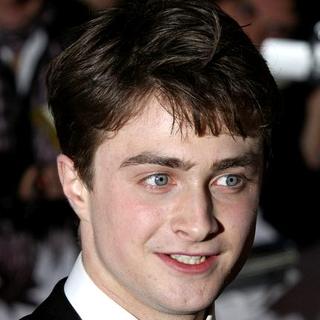 is single and available. The young British actor, best known for his role as Harry Potter in "Harry Potter" film series, has broken up with girlfriend Laura O'Toole.

The couple who never made their relationship public reportedly split up late last year, with Laura was quoted by News of the World as saying, "Daniel and I are still good friends and have a good time when we see each other. But we just have to be realistic."