News
>
Celebrity Gossip
December 06, 2006 06:09:40 GMT
Talk is heating up that may marry longtime boyfriend next weekend.

Rumors on the street say that Beyonce is planning to throw a four-day birthday party for Jay-Z. Nevertheless, it is widely believed that the celebration will actually be a wedding. "Beyonce is throwing Jay a four-day birthday party, but it's really a wedding," a source said.

News
>
Movie News
December 06, 2006 06:05:58 GMT
All things have been settled for now to bring the life of jazz legend onscreen. TMZ has delightfully reported that is finally on board the project not only as the star but also as the director with Cary Brokaw financing it independently.

In the meantime, the film's screenplay will be entrusted to the hands of duo Chris Wilkinson and Steve Rivele, the Oscar-nominated writers known for their works in other biopics like "Nixon" and "Ali."

News
>
Celebrity Gossip
December 06, 2006 05:01:42 GMT
apparently still loves her old toy boy. The hotel heiress has raised speculation on her being back together with on-again off-again boyfriend Stavros Niarchos after they've been spotted canoodling on several occasions and spent Friday night Dec 1st together.

The couple was photographed leaving Los Angeles nightclub Little Door before then heading to a nearby fast food joint to pick up some food.

News
>
Movie News
December 06, 2006 04:43:58 GMT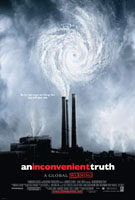 Effectively presenting a detailed, careful explanation about climate change, especially global warming, eco-documentary "" has been selected by the Producers Guild of America as the recipient of the 2007 Stanley Kramer Award, which is given annually to the "work that dramatically illustrates provocative social issues."

The honor will be bestowed upon the picture's producers who include Laurie David, Lawrence Bender, and Scott Z. Burns during the 18th Annual PGA Awards slated to be held on January 20 at the Hyatt Regency Century Plaza in Century City, Los Angeles, California.

News
>
Celebrity Gossip
December 06, 2006 04:18:00 GMT
It is okay for you to put on the very top spot of your list, but not on the Hollywood Reporter's 15th annual ranking of the Most Powerful Women in Entertainment.

As of this year, Oprah isn't the number one, she instead is ranked 7th. Anne Sweeney, president of Disney-ABC Television Group who held the top spot for two years, sadly slips to 2nd spot, loses her throne to Amy Pascal, who heads Sony's film division and serves as co-chair of Sony Pictures Entertainment.

News
>
Movie News
December 06, 2006 04:02:48 GMT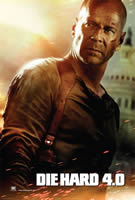 Though currently still under way, a teaser trailer of "" has already been set up to come to the surface soon. JoBlo has learned that 20th Century Fox as the film's studio is intending to show it this weekend in theaters.

The trailer, of a still undetermined length, however is said to only run before 35mm prints of "" with Fox showing a trailer for "" for digital prints, meaning that it will not pop up in every cinema screening the Warner Bros.' drama thriller for sure.

News
>
Movie News
December 06, 2006 03:21:03 GMT
Apparently the idea of a sequel is not quite interesting for to carry out in the end. The versatile actor has shockingly stated on BBC Radio 1 to Edith Bowman that he won't return for "Mrs. Doubtfire 2", the follow-up of his 1993 comedy hit.

While reason behind his decision is still unclear yet, it has been reported that Williams did say something along the lines of "if it's not done right, it's not worth doing" which leads to an assumption that he presumably was dissatisfied with the project's script written by actress .

News
>
Celebrity Gossip
December 06, 2006 02:56:12 GMT
Here's Hollywood's another break up, and .

Report on their split was first made public by Page Six, as a friend of the couple told the publication they are no longer together, saying they are "no longer romantically connected."

News
>
Celebrity Gossip
December 06, 2006 02:39:48 GMT
and are old story as they decided to walk separate ways, ending their two years romance.

The "OC" darling duo, who's been dating since 2004, "have been done for a few weeks. They are just done. That's all there is to it. There's no drama. They just ended it," a source told Life and Style Weekly Magazine.

News
>
Celebrity Gossip
December 05, 2006 09:52:58 GMT
First it was "Ugly Betty". And now wants to do another for Fox. And so the actress is working on a medical-school drama for 20th Century Fox Television.

The project reportedly will follow the personal and professional lives of students at an Ivy League med school. The drama will begin their first day on campus.

News
>
Celebrity Gossip
December 05, 2006 09:37:44 GMT
Rumor has it that and hubby Guy Ritchie are seeing a marriage counselor in a bid to save their six-year union.

The pop diva and her film director husband have allegedly been seeing top marital therapist Tricia Barnes after their relationship weakened under pressure as a result of their controversial adoption of David Banda from Malawi.

News
>
Celebrity Gossip
December 05, 2006 09:20:26 GMT
It happens by accident. , one of the "Desperate Housewives", has let slip cast mate 's 2007 wedding date details.

Brenda accidentally revealed that Eva and fiance are planning to walk down the aisle summer next year in his native France.

News
>
Movie News
December 05, 2006 09:06:27 GMT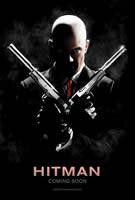 Replacing , "Deadwood" star has been picked up by 20th Century Fox to assume the title role in "", Ain't It Cool News has reported.

An adaptation of Eidos' popular video game of the same title, the project already had its script, which is written by Skip Woods, obtained the green light from the studio. The story itself will focus on an assassin known as Agent 47 who is hired by a group dubbed "The Agency" to kill targets for cash.

News
>
Celebrity Gossip
December 05, 2006 08:58:10 GMT
Singer-actress has agreed to make an appearance on the cover of US gay magazine Instinct. Not without reason, but the beauty wants to do it as a way to promote her film "".

In an interview with the mag, Beyonce said she lost a gay uncle to AIDS only two years ago. "I never mixed Christianity with how I felt (about him). I am about faith and spirituality more so than religion," she told the publication.

News
>
Movie News
December 05, 2006 08:48:44 GMT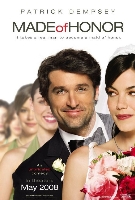 Signing a pay-or-play deal with Columbia Pictures, is about to topline the studio's new project of "", Variety has learned.

A male-driven romantic comedy, the flick sees Dempsey become a maid of honor of his dream girl in an attempt to win her heart. Adam Sztykiel originally penned the script before it gets a rewrite by Deborah Kaplan and Harry Elfont with Aaron Kaplan, Tania Landau, Neal H. Moritz, and Sean Perrone producing.