News
>
Celebrity Gossip
April 11, 2008 06:52:15 GMT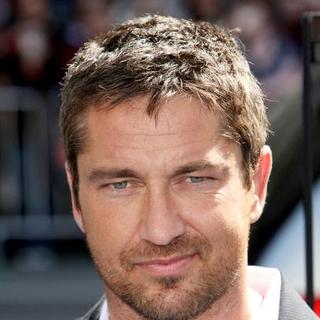 That and are dating, it's just a nasty rumor. Put the brake on the false romance rumors, the movie hunk insisted "it's not true!"

Rumors were mounting over the weekend that Butler and Diaz have been enjoying a string of secret dates. It's been claimed that both stars have been on three dates in just ten days, being spotted at Teddy's Bar in the Roosevelt Hotel, having a romantic dinner at The Chateau Marmont hotel and were seen sharing drinks at Shutters Hotel.

News
>
Movie News
April 11, 2008 06:40:44 GMT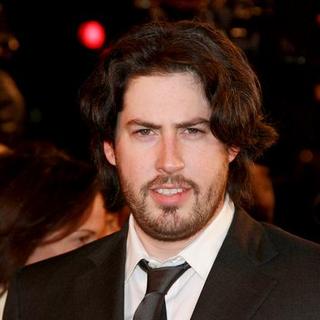 Amidst all the rumors surrounding the upcoming superhero flick "Justice League Mortal", a new report claimed that Jason Reitman, the director of acclaimed drama comedy "", had been offered to tackle the Warner Bros. Pictures' project, but came quick to decline it. According to Slash Film, the 30-year-old filmmaker has admitted his refusal to direct the project in an interview.

The movie news site reported that the man behind the award-nominated satire film "" revealed that he had been persuaded to helm the Kieran Mulroney and Michele Mulroney-written film to Howard Stern on the Howard Stern Show on Thursday, April 10. When asked how the script was, allegedly Reiman stated that the film wouldn't be a great one. "What am I going to do with Justice League of America? So Basically I'll make a movie that is not as good as X-Men, then I'll be the guy who made a movie not as good as X-Men," explained the writer/director.

News
>
Music News
April 11, 2008 06:36:31 GMT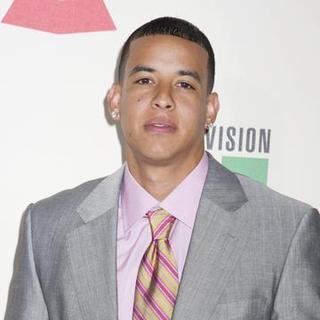 was named the double winner at 2008 Billboard Latin Music Awards on Thursday, April 10. The reggaeton's win is not particularly dominating for more than five other acts also received two wins at the event broadcast live by Telemundo from Miami. Juan Luis Guerra, in particular, received a single honor for Producer of the Year plus two others that he shared with his band 440.

Beside Yankee, others taking double trophies are ; urban bachata group Aventura; Mexican singer Valentin Elizalde; duranguense group Alfredo Ramirez y Los Creadorez del Pasito Duranguense; reggaeton duo R.K.M. & Ken-Y; and new pop acts Kany Garcia and Camila. Special awards was given to whose humanitarian work with Mi Angre foundation made him honored with the Spirit of Hope Awards.

News
>
Celebrity Gossip
April 11, 2008 06:16:35 GMT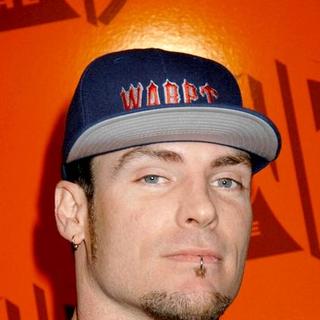 was busted on Thursday night, April 10 outside of his home on Trianon Place in Wellington for an alleged altercation with his wife Laura Van Winkle. TMZ which was the first to bring that matter to public's notice claimed the arrest occurred at 10:43 P.M. E.T.

Palm Beach County Sheriff's Office responded to a call from Ice's home, presumably from wife Laura, alleged the rapper and actor "struck" and "kicked" her. By the time deputies arrived at the couple's Wellington home at around 7:15 P.M., they found Ice on his motorcycle, two blocks from their home.

News
>
Music News
April 11, 2008 06:14:20 GMT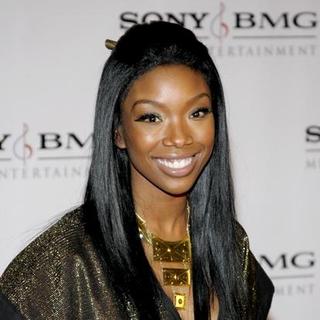 After a series of unfortunate events, singer is set back on the lane to rebuild her music career. BlackVoices.com reported that the "Moesha" star has been signed by Epic Records that will release her fifth studio album before the year ends. No comment yet from Brandy's camp or Epic.

Brandy severed ties with her label of 11 years, Atlantic Records, in 2004 after a decline in sale of her fourth LP "". She was label-less for more than four years afte that but reports said that she managed to sign with her brother, 's label, Knockout Entertainment.

News
>
Movie News
April 11, 2008 05:13:17 GMT

Aside from "" which came out on the web earlier, Screen Gems apparently got another feature film trailer on their sleeves. Following the outing of "Quarantine" teaser, the studio has debuted the trailer to their upcoming drama thriller starring , "", which lasts nearly two and a half minutes.

The trailer begins with a shot of a peaceful neighborhood and a young man unloading stuffs from the back of his truck to be brought in to his new house. The footage then reveals that the man is married to a black woman. As the video footage continues, it can be seen that the interracial couple get an increasing harassment from their neighbor who doesn't approve the interracial marriage and decide to fight back. But, their struggle to get away from the neighbor leads to a big deal.

News
>
Celebrity Gossip
April 11, 2008 05:00:48 GMT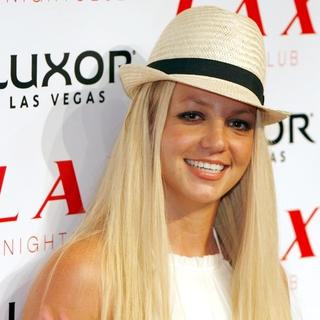 Trying to recover from her recent mental troubles, really needs all the help she can get including from her ex-boyfriend . In order to help Britney's recovery, her dad, Jamie Spears, has reportedly contacted Justin and asked him to help out. A source said that the "Sexy Back" singer has agreed to meet with Britney. "Jamie reached out to Justin and asked if he'd be willing to come over to Britney's house to talk to her face-to-face, and Justin said yes," so said the source.

The meeting was planned to take place at Britney's family's barbecue this summer. During when Jamie hoped that Justin can have a heart-to-heart conversation with his daughter. Britney's father really believed that after seeing and talking with the pop star stud, Britney will feel much better. "Jamie's hoping that by finally seeing him, she'll be able to get some real closure, some resolution. He thinks that might be a huge help to her," the source said.

News
>
Celebrity Gossip
April 11, 2008 04:49:30 GMT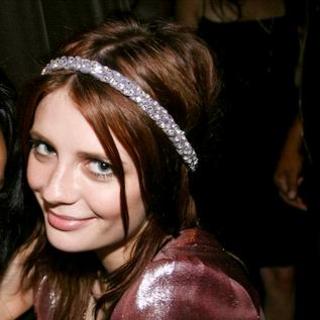 Initially revealed her plan to seek plea in her DUI case, was on Thursday, April 10 in a Beverly Hills courtroom sentenced to three years of unsupervised probation as part of the guilty plea. She, additionally, was also ordered to attend an alcohol education program.

The former star of TV's "The O.C." was pulled over around 2:45 A.M. on December 27, when she was driving on La Cienega Boulevard in West Hollywood, California. The authorities stopped her after they saw her vehicle straddling two lanes of traffic and failing to signal for a turn. Was briefly jailed before then being released on 10,000 dollars bail, Mischa was charged with four misdemeanor criminal counts; driving under the influence, driving with a blood alcohol level of .08% or higher, driving without a license, and possession of marijuana (under an ounce).

News
>
Music News
April 11, 2008 04:48:43 GMT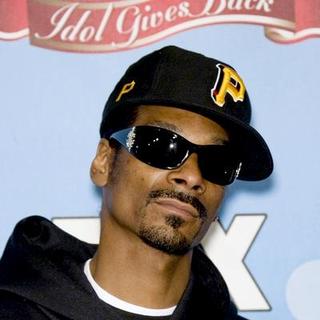 has teamed up with online entertainment site JibJab.com to have his fans appearing on the video of his single "Sensual Seduction". Users who register to the site will get the opportunity to change the faces of the characters in the video to their own faces using the technology which is called "Starring You!".

Fans can upload their personal photos on the video for free but there will be an additional $3 charge to store, share and post the videos on social networks. "Our audience has made over 10 million 'Starring You!' movies since we launched last year," said JibJab co-founder Grevan Spiridellis. "Working with an incredible talent like Snoop Dogg brings the experience to a whole new level."

News
>
Music News
April 11, 2008 04:31:18 GMT

"Idol Gives Back" night ended with $22 million raised for charity on Wednesday, April 9. The star-studded event that was broadcast on Fox received donations from various sources including, callers and those who logged on to AmericanIdol.com, Britain via Prime Minister Gordon Brown, as well as the show's four main icons, , , Simon Cowell and .

The $22 million figure was announced on air during the final hour of the broadcast, but it is not the final sum for Idol is still taking donations. The organizers expects to hit $100 million mark this year after last year raising as much as $76 million.This year, proceeds from the event held at Los Angeles' Kodak Theater will benefit six organizations such as Children's Defense Fund, the Global Fund, Make It Right, Malaria No More, Save The Children and the Children's Health Fund.

News
>
Movie News
April 11, 2008 04:21:42 GMT

The first teaser trailer of "", Screen Gems' remake to the Spanish horror film "Rec" has come out on the interweb. The teaser which is reported to be firstly posted on the web by runs for about one and a half minutes and gives out much of the thrilling scenes from the horror pic.

The video footage began with a clip shot using a night vision camera. The clip shows a Hazmat team going into a quarantined apartment complex to investigate the building. Right at the moment the team found something on the floor of an apartment, the footage suddenly is cut off and it goes on to show a scene in which a television reporter and her cameraman follow and tape Los Angeles Fire Station crew on a routine 911 call. Out of a sudden, the crew are attacked by a zombie-like woman. Then, the chaos begins to unravel. The teaser ends with a clip showing the reporter crawling towards the camera before being pulled back into the darkness.

News
>
Celebrity Gossip
April 11, 2008 03:53:06 GMT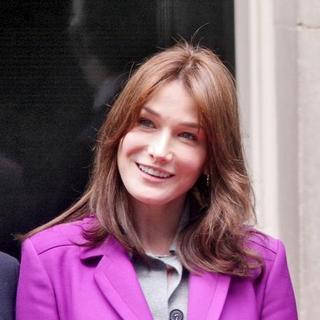 A nude photo of French first lady has been sold Thursday, April 10 at Christie's auction house in New York for US$91,000 (45,000 pound sterling). The portrait, shows the former model standing bare-breasted with her hands crossed in front of her lap to cover her modesty, was sold to a representative of a Chinese collector. As for the pose, it apparently is a reference to a painting by 19th century French artist Georges Seurat.

Bruni's black-and-white nude image was taken by photographer Michel Comte in 1993, when the beauty was one of the world's most sought-after models long before she met and wed French president Nicolas Sarkozy. The photo was expected to sell for between US$3,000 and US$4,000, the auction house said.

News
>
Music News
April 11, 2008 03:48:45 GMT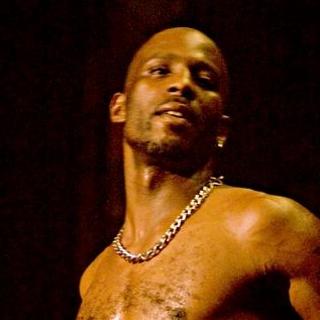 Rapper has responded to the riot going on after his concert at Indiana University on Wednesday, April 9 was cut short, refusing to be linked as the cause of the incident. He, through a representative claimed of not knowing that there is an ordinance law that the concert should end at 9:30 P.M..

The concert was scheduled to start at 8:30 P.M. and the University's Lambda Chi Alpha fraternity has agreed to end the concert an hour later. DMX however, not knowing about the deal, came up an hour late and only served three songs when police pulled him off the stage. A riot from students who had paid $25 to watch the concert soon began to erupt and police were forced to mace the front row when they began throwing objects on the stage, aiming them to the officers. No arrest had been made though as in press time.

News
>
Movie News
April 11, 2008 03:44:40 GMT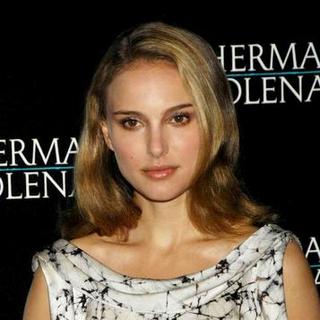 The co-star of , and in "", , is likely to be heading to the feature film production of "". On the matter, Variety reported that the Academy Award-nominated actress has been attached to star in the new version of the adaptation film.

The article posted by the movie news site further suggested that the 26-year-old co-star of in "" will be portraying the lead character, Catherine Earnshaw. If Portman indeed takes the role, she will slam earlier reports claiming that and are battling out for the particular role in the drama romantic movie.

News
>
Music News
April 11, 2008 03:25:00 GMT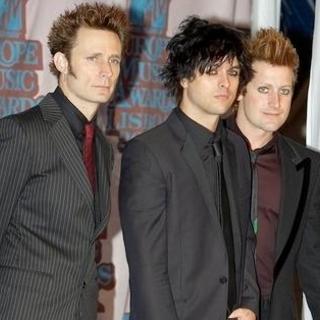 In December last year spread like wildfire that had released another side project under the moniker Foxboro Hot Tubs. One of the long-persistent rumors that year, is no longer there after the crooners of "American Idiots" confirmed that both acts are indeed done by the same persons.

"We think that the only similarity (between the Hot Tubs and Green Day) is that we are the same band," Billie Joe Amstrong and Co. confirmed through an e-mail to MTV News on Wednesday, April 9. "That is basically the only similarity. We are Jason White, Jason Freese, Michael Pritchard, Frank Edwin Wright the Third and the Reverend Strychnine Twitch. ...We are four guys who love to play music and be spontaneous, (and) after a few late night jams and a few too many bottles of wine, we were inspired to record some rockin' eight-track recordings."