News
>
Music News
December 21, 2007 03:55:45 GMT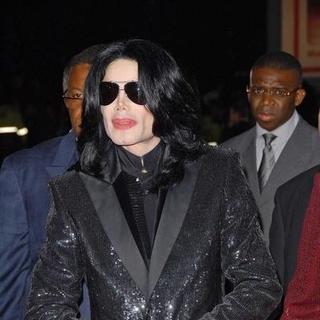 's best selling album, "", has been announced to be one of the newest addition to the Grammy Hall of Fame by the Recording Academy on Wednesday, December 19. It was listed among the 70 recordings that will be added to the Hall of Fame, including 's rock classic "Free Bird!", ' "", and 's country hit "Always On My Mind".

"Thiller", which was released on December 1, 1982, is Jackson's sixth studio album and his most popular album. In fact, it was the record that made the King of Pop well-known. Guinness World of Records believed that it was the best selling album of all time as it said to be sold over 104 million units and is one of three albums that remained in the top 10 of Billboard 200 for one full year.

News
>
Movie News
December 21, 2007 03:51:21 GMT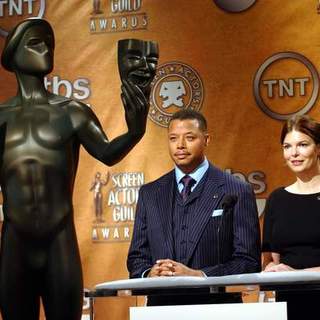 Completed the voting from its two randomly selected panels which each comprises of 2,100 members, Screen Actors Guild finally listed out nominations for the 14th edition of its SAG Awards on December 20, 2007 at the Pacific Design Center's Silver Screen Theater in West Hollywood.

Announced by actors and , the substantial labor union made surprising decision by hailing road movie "" as the top contender with four nods in total. Trailing behind are "" and "" which each score three mentions, including that in best supporting actor category.

News
>
Celebrity Gossip
December 21, 2007 03:26:24 GMT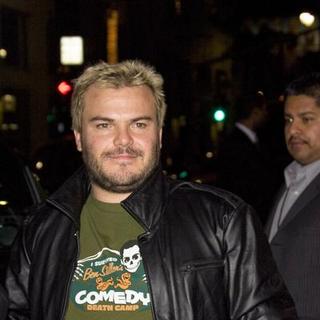 Already becoming a father of one, is about to be father for the second time. The funnyman's wife Tanya Haden is reportedly pregnant with the couple's second child.

No other details about the pregnancy though nor do the couple issued a statement about the report.

News
>
Music News
December 21, 2007 03:16:24 GMT

has just broken CD sales records with his Christmas album "" on Wednesday, December 19. According to Nielsen SoundScan data, "Noel" became the first Christmas album that stays in the number one position on the Billboard Top Ten for four consecutive weeks selling 669,661 albums in this past week ended December 16.

Groban's album has succeeded in becoming the second Christmas album that spent a total of four weeks at number one tying with the record made by 's "". Still, Groban has managed to surpass the old record made by Elvis' Christmas Album since though spending four weeks at #1, the latter album only spent three consecutive weeks at the peak position.

News
>
Celebrity Gossip
December 21, 2007 03:02:40 GMT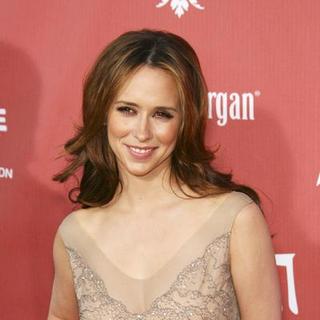 's recent response to media's criticism over her curvier body has indeed impressed Playboy Magazine bosses that they offered her a chance to bare all for the publication, which she, sad to say, immediately turned down.

Being approached by Playboy's boss Hugh Hefner to pose naked in an upcoming issue of the publication, the movie beauty was "flattered" by the offer, but turned it down.

News
>
Movie News
December 19, 2007 09:33:53 GMT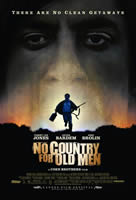 Enables "" to continue its winning streak during this award season, the Toronto Film Critics Association granted the crime thriller drama four honors of its 2007 TFCA Awards on Tuesday, December 18, making the flick come out as top winner in the competition.

Deemed the Best Picture, the Miramax Films release also picked up Best Director and Screenplay for brothers Joel and Ethan Coen while bringing star the best supporting actor trophy for his portrayal of Anton Chigurh.

News
>
Celebrity Gossip
December 19, 2007 09:29:56 GMT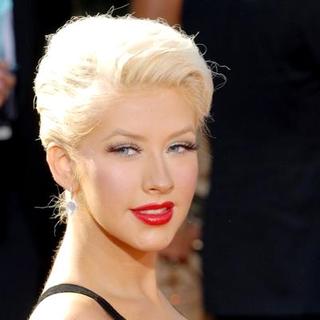 won't be giving birth to her first child with hubby Jordan Bratman until early next year, but the pop singer has made sure everything is just perfect when the baby arrives. And preparing for the big day, she has reportedly scheduled a Caesarean section for January 10.

Christina, according to a source, decided to go for the operation to avoid the pain of natural childbirth. "Christina has a C-section scheduled for January 10 but she might need to push the date of the delivery up," so said the source.

News
>
Music News
December 19, 2007 09:23:02 GMT

and have extended their joint tour to February. The tour that was initially scheduled to stop on January 13 in Dallas, T.X., will stretch through February 2 in Honolulu, H.I.

Stops will now include another date at New York's Madison Square Garden on January 17, Newark's Prudential Center on the 21st and several others. Complete extended tour dates can be seen below.

News
>
Celebrity Gossip
December 19, 2007 08:56:29 GMT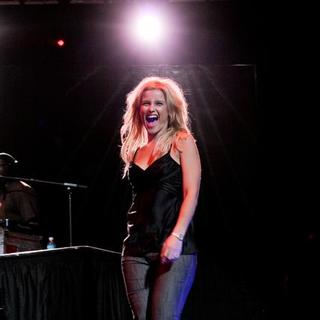 secretly married her fiance Demacio Castellon, it has been reported.

The "Promiscuous" hit maker sparked rumors she has secretly married sound engineer Demacio after she was spotted sporting a gold wedding band on her ring finger, below her diamond engagement ring, at Miami's Y100 Jingle Ball on Saturday, December 15.

News
>
Movie News
December 19, 2007 08:48:32 GMT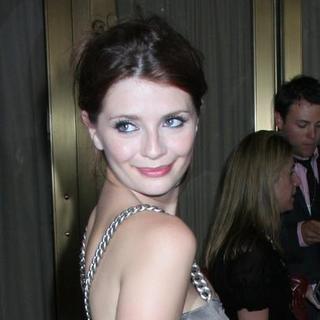 Ready to generate thrills on the big screen among her fans, has given her agreement to highlight an indie stalker thriller entitled "", Variety had revealed.

Instead of playing a good, normal girl, the actress will portray the high school sweetheart of a former small-town golden boy who has developed an unhealthy obsession with him.

News
>
Movie News
December 19, 2007 08:17:43 GMT
Assembling the slate for the 2008 edition of the annually-held event, Palm Springs Film Festival organizers have selected 222 film titles from over sixty countries to be screened during the festival's run on January 3-14, 2008.

"We've streamlined the Festival line-up this year, trimming the overall numbers while adding some exciting new features and showcases," Festival Director Darryl Macdonald remarked. "The result is a richer and more focused event that maintains the Festival's concentration on quality international programming, while highlighting the diversity of its offerings in a more accessible, audience-friendly way."

News
>
Movie News
December 19, 2007 08:07:59 GMT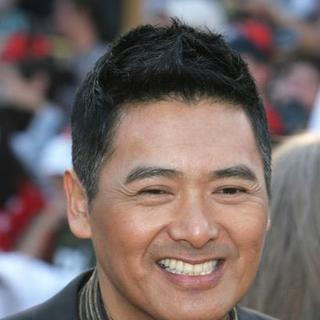 The cast of "" started to unveil one by one. After was announced as one of cast member earlier this week on December 16, Hollywood Reporter reported that will be the latest star addition to the action fantasy movie's cast.

In the movie, Fat will star as Master Roshi. His character is known as Goku's mentor. He is the one who help the lead character in achieving the highest state of fighting and spiritual powers.

News
>
Celebrity Gossip
December 19, 2007 08:01:09 GMT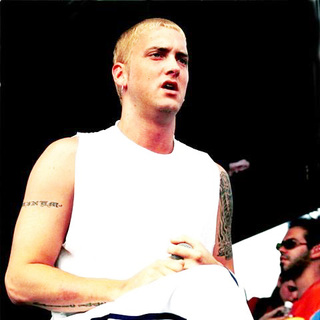 Going against 's claim on his whole difficult childhood, his mother Debbie Nelson is set to release a tell-all book in which she allegedly revealed that the rapper made up his whole story in order to be successful in the rap music business.

In the book, titled "My Son Marshall, My Son Eminem," Debbie allegedly reveals that the rapper is a manic depressive and his condition got worse after his ex-wife Kimberley Anne Scott gave birth to their daughter Hailie Jade.

News
>
Movie News
December 19, 2007 07:36:40 GMT

The competition between the film critics' two most favorite films of 2007 has been even tighter as "" nailed many prestigious kudos, while "" also managed to get by with more awards. According to Variety, the former film was announced as the winner of five prizes by the Austin Film Critics Association, most importantly Best Picture.

Apart from the Best Film award, the movie that is inspired by Upton Sinclair's novel 'Oil!' also brought home recognitions to Paul Thomas Anderson for Best Director and Robert Elswit for Best Cinematography. Adding to the awards won for the movie, Best Original Score fell to the hand of Jonny Greenwood, the member of . He was credited for the film's musical score, which contains excerpts from his BBC-commissioned 'Popcorn Superhet Receiver' orchestral piece.

News
>
Celebrity Gossip
December 19, 2007 07:33:14 GMT

is rumored to be dating English actor, television presenter and radio DJ Reggie Yates.

The former singer was spotted getting cozy with Reggie at the weekend at central London club Movida. The songstress, moreover, was said to have shunned ex- singers, Lee Ryan and Simon Webbe, in favour of Reggie.