News
>
Celebrity Gossip
March 14, 2008 04:42:34 GMT
has been caught up in tabloid expose after her mother, Stacy Moore, is being reported by a U.S. tabloid as being romantically involved with another woman. According to a report by the National Enquirer momma Moore is a lesbian and left her former husband for tennis pro Claudette Laliberte.

The same-sex couple reportedly have secretly been dating since 2006 and even set up a home together. The tabloid claims the affair surfaced last year after Laliberte's lover discovered emails between the two women.

News
>
Movie News
March 14, 2008 04:36:44 GMT
Though said to be having a title change, the DreamWorks' animated sequel to 2005's "", "Madagascar: The Crate Escape", reportedly still managed to let out a teaser trailer. According to DreamWorksFanSite.com, the unofficial teaser has been attached to the DVD release of another DreamWorks' movie "".

The over two minutes teaser, which can be seen below, begins with a shot overlooking a rain forest, while can be heard repeatedly saying "Hello, there!" to get the camera attention. When he finally gets in front the camera, he starts introducing the sequel and clips of the new animated pics showcased starting with the attempt of the characters to get back to New York by using wrecked plane.

News
>
Music News
March 14, 2008 04:14:01 GMT

, pop singer known for her hit single "Love Song", will be honored with Vanguard Award by The American Society of Composers, Authors and Publishers (ASCAP). She is also set to perform at the ceremony dubbed the 25th Annual Pop Music Awards on April 9 at the Kodak Theatre in Los Angeles, California.

The particular award is given to artists whose music help shape the future of American music. Previous recipients include , , , and . The ASCAP Pop Music Awards meanwhile, is part of the association's "I Create Music" week, an entire week of events being held in L.A. to celebrate the voice of the music creator.

News
>
Celebrity Gossip
March 14, 2008 04:09:36 GMT
The pregnancy rumors that hit have been confirmed. The actress has during an appearance on "The Tonight Show with " on Thursday, March 13, confirmed that she's carrying a bun in the oven.

Driver verified her pregnancy after Leno joked that it appeared she was gaining weight from too many trips to the Hometown Buffet. When Leno asked point blank if she was pregnant, Driver responded with a definitive, "Yes, I am," adding that she loves "it more than anything else."

News
>
Music News
March 14, 2008 03:56:19 GMT
has fulfilled his promise to contribute a song for his favorite soap opera "One Life to Live". The rapper who is a self-confessed fan of the ABC drama in fact will make an appearance to perform two of his songs.

Snoop has chosen two tracks "Sensual Seduction" and "Life of Da Party", two singles from his recently-released album "" .The rapper is set to make an extended cameo performing the songs at the Ultra Violet club in the town of Llanview, the network announced.

News
>
Celebrity Gossip
March 14, 2008 03:42:19 GMT
More details have emerged regarding and ' wedding talks. The Daily Mail claims that the couple are set to tie the knot on an island near Mexico.

Per report on the Daily Mail, Sienna and Rhys have been planning to hire a private beach resort for a week on the island of Isla Mujeres, eight miles off the coast of Cancun, Mexico. The private resort, which has a large ten bedroom villa, boat ramp and several guest houses, is believed to be owned by Sienna's close pal whom she met on set of a recent film.

News
>
Music News
March 14, 2008 03:33:52 GMT

has released the second version of his "Sexy Can I" music video on BET. The song is the first single lifted from "", the fourth album of the R'n'B singer who is also known as the younger brother of .

The new version is made totally different from the first one that was premiered in late January and labeled "Explicit". While the first one was directed by R. Malcolm Jones, the new one is self-directed with additional assistance from RAGE and John Franck.

News
>
Celebrity Gossip
March 14, 2008 03:18:08 GMT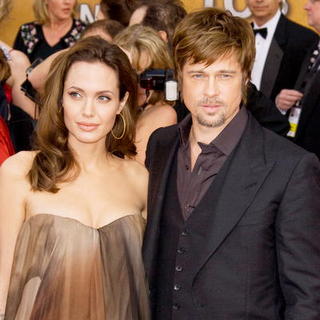 It appears that Brangelina take the moving-to-France rumors seriously. US Weekly is reporting that and have made an offer on an 850-year-old stone house in Eygalieres, in France's Provence region, thus added fuel to the rumors that they're going to have their upcoming baby there.

Per the publication, Brangelina first looked at the $20 million property in Eygalieres last year, yet lost interest after they were told that Brad would not be given permission to build a motorbike circuit in the five-acre grounds. The official name of the building is Mas de la Chapelle St. Sixte.

News
>
Celebrity Gossip
March 14, 2008 02:46:17 GMT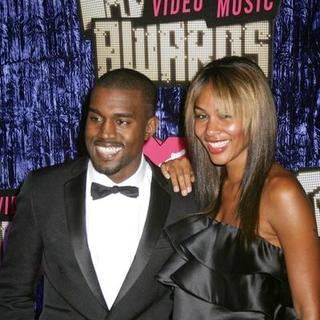 and his model girlfriend Alexis Phifer haven't tied the knot just yet. A representative for the rap star has slammed Internet reports that the two had exchanged vows last month in a private ceremony in Europe.

West proposed to longtime girlfriend Alexis in May 2007. And when being asked on when they will make their union official, the beauty was quoted at that time as saying "Before the year is up."

News
>
Music News
March 14, 2008 02:43:10 GMT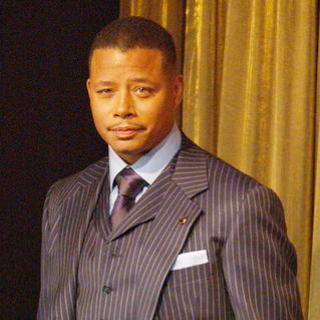 After previously only contributing tracks to a film, actor is going full throttle with his music career. The "" star has landed a recording deal with Columbia Records to release his debut album "A Little Bit More Like Me" this Fall.

According to the label's representative the full name of the project is Terrence Howard Presents Me and The Band of Kings. Reports said that Howard would be singing instead of rapping and have musical backing by the live band.

News
>
Celebrity Gossip
March 14, 2008 02:28:48 GMT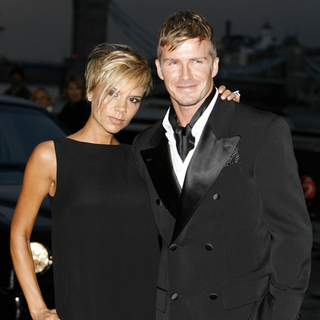 Posh celebrity couple and wife were seen making a trip to sex store at the weekend to stock up on some goodies. The husband-and-wife reportedly pulled up to the Pleasure Chest adult superstore in Hollywood in their black SUV at around 11 P.M.

"They were very sweet, holding hands, she in jeans and black sweater, he also in jeans and black boots," a source in the know told Heatworld. "David was even carrying a small shopping basket. Victoria was very vocal, cracking jokes constantly, though they seemed to know exactly what they wanted and after asking an assistant where various items were kept, they grabbed what they came for."

News
>
Music News
March 14, 2008 02:25:55 GMT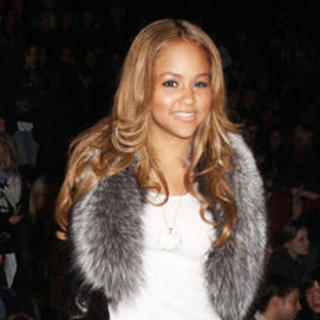 Teen R'n'B singer has premiered the music video for her collaboration with . "Run the Show" the second single from her debut album "" (2007) reportedly has two different versions of the video, English and Spanish, but the one pulled first is the former.

She shot the video back in January and its premiere date was set for March 13. While the English version features Rhymes, the Spanish one is expected to feature . Interestingly, the album version of the song is featuring none of the rappers but includes a vocal appearance from Shaka Dee.

News
>
Celebrity Gossip
March 14, 2008 02:04:59 GMT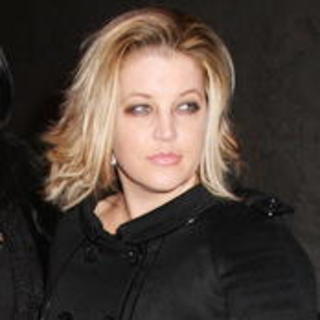 It appears that has an extra-special reason to blame the heavy media coverage on her heavier figure. Not only because she's pregnant, but also because she's expecting twins.

Star magazine claims that the singer-songwriter, the daughter of the late King of Rock 'n' Roll , and her fourth husband Michael Lockwood are expecting twins. The couple supposedly welcome the arrival of the babies August later this year and at least one of the babies is a boy.

News
>
Celebrity Gossip
March 13, 2008 09:38:12 GMT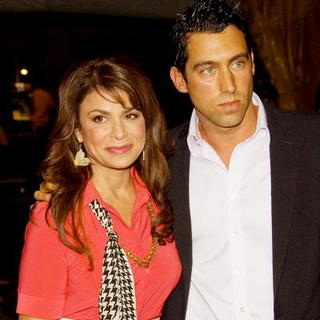 Wedding bells might soon ring for . Rumor has it that her boyfriend restaurateur J.T. Torregiani is about to propose to her.

In Touch Weekly is reporting that Torregiani, co-owner of Hollywood hot spot Les Deux, is poised to pop the question, after he was seen scoping out engagement rings in the VIP room at Tiffany in Beverly Hills back on February 27. "JT was looking at big stones over six carats," an insider revealed. "He didn't seem to have a budget, but definitely wanted something that would impress Paula."

News
>
Music News
March 13, 2008 09:34:44 GMT

have been named the international leading nominees in the 2008 MTV Australia Awards. Beside put under Live Performer category, the rock band are also vying for the coveted Music Video of the Year.

The Foos who embarked on an Echoes, Silence, Patience & Grace Tour last year, will have to compete with four other acts to win the former gong. Those who become their competitions will be (I'm Not Dead Tour) and (Snow Jam) among some. Meanwhile, in latter nod, the Foos' video for "The Pretender" will have to compete against , and 's joint video "Ayo Technology" as well as 's "Happy Ending".