News
>
Music News
May 02, 2007 08:26:46 GMT
Veteran country mogul will hold the annual Fourth of July Picnic performance again. This year, he taps his fellow musician mates such as Son Volt, Old 97's, Drive-By Truckers, and .

For the first time, the venue will take place outside Nelson's home state of Texas. To be precise at Gorge Amphitheatre in George, Wash., the same venue that will be used for US Download Festival this August.

News
>
Celebrity Gossip
May 02, 2007 07:58:12 GMT
Watch out guys, is out in action. The music act took part in an event aimed at raising awareness for Uganda's homeless street soldiers by sleeping on the streets.

The band joined more than 67,000 young activists in Los Angeles on Saturday April 28th, slept in impromptu villages made of cardboard with only crackers and water for supplies.

News
>
Movie News
May 02, 2007 07:54:35 GMT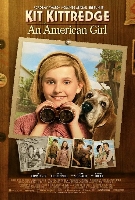 Looking for a fresh face to be featured in their project, filmmakers of "Kit Kittredge: An American Girl Mystery" are going to hold open casting calls at American Girl Place retail stores in three U.S. cities of Los Angeles, Chicago, and New York on May 7, 8, and 14, respectively, president of Picturehouse and HBO Films Bob Berney and Colin Callender have announced.

Calls are open to all girls of age eight to twelve who must be available for filming in Toronto, Canada from May 29 up to July 13, 2007. Complete information on the audition can be viewed at American Girl's where applicants can obtain release forms and audition scripts among others.

News
>
Music News
May 02, 2007 07:52:13 GMT
turned out giving real performance in San Diego's House of Blues on Tuesday. Beginning with "...Baby One More Time", the once pop queen is back to business.

Previously sparking rumors that M+M's is her disguise moniker for House of Blues gigs, Britney only satisfied the anxious fans who have bought the tickets despite the uncertainty. She made the big bang in a brown long wig, flashy pink bikini top and white miniskirt that reveals her worked out shape.

News
>
Music News
May 02, 2007 07:25:22 GMT
After announcing the names of honorees, VH1 Rock Honors gives away the list of performers on the May 12 night. The second year will feature , , , and also as the tribute artists.

The order of honors will go as follow: Queens of the Stone Age for , Nickelback for , Gretchen Wilson and Alice in Chains for , and Keane for . The event that takes place at Las Vegas' Mandalay Bay Events Center will be hosted by reality show actor slash skateboarder .

News
>
Celebrity Gossip
May 02, 2007 07:04:28 GMT
breaks another record as she's been chosen as one of People en Espanol's "50 Most Beautiful."

With the tapping, the music star thus becomes the first non-Hispanic star to ever make the publication's annual 50 Most Beautiful list.

News
>
Movie News
May 02, 2007 07:02:15 GMT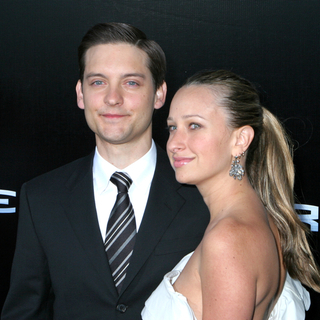 As the friendly neighborhood wall-crawler finally made his way back home to Queens, New York, big names from the franchise joyfully flocked down to celebrate the hero's return at the U.S. premiere of "" held on Monday night, April 30 at the 2007 Tribeca Film Festival.

Surrounded by the crowds of screaming fans, the actors walked down the black carpet, instead of red, seemingly got overwhelmed by the excitement and hysteria from the people coming down to attend the event.

News
>
Music News
May 02, 2007 06:46:25 GMT
Thirteen years absence from UK stage is enough to make a highly anticipated artist in the continent. The singer will answer the demand when she embarks on European tour beginning June 21.

Making Vienna, Austria the first stop, this leg of tour will also visit Ireland, France, and UK. "What a joy it will be to perform in so many wonderful countries for the first time," said Streisand. "I can't wait to experience these different audiences and different cultures."

News
>
Music News
May 02, 2007 06:22:13 GMT
In the third cycle, U.S. version of U.K's Download Festival will present as one of the headliners. Taking place at Tweeter Center, Boston starting from August 18, the festival will also feature , and Wolf Parade as the sidekicks band.

The Live Nation-owned festival will take more than the usual three-day course. There will be venues at Gorge Amphitheatre in George, Wash. on August 25, at the Alpine Valley Music Theatre in East Troy, Wis. on Sept. 1 and also at the Shoreline Amphitheatre in Mountain View, Calif. on Oct. 6. More dates are following to be announced this month. Tickets to these shows will go on sale beginning June.

News
>
Music News
May 02, 2007 05:14:52 GMT
As , was rumored to make unpublicized comeback gigs in House of Blues clubs this week. In anticipation to this, fans have bought the tickets despite the uncertainty of who M+M's really is.

Three-gigs tickets to M+M's band shows that start tonight in San Diego have been snapped despite the report that she pulled the one in Los Angeles last Wednesday. Her other two rumored gigs will be May 3's night in Anaheim and the next day in West Hollywood.

News
>
Celebrity Gossip
May 02, 2007 05:13:57 GMT
He is a comedian whose job is entertaining people. And it seems does it very well that the John F. Kennedy Center for the Performing Arts will award him its Mark Twain Humor Prize.

Crystal is slated to receive the honor October 11th later this year at a tribute performance that will be televised by PBS. He is the 10th recipient of the award.

News
>
Celebrity Gossip
May 02, 2007 04:46:28 GMT
Speaking on a tell-all, isn't the only one that is about to have one. Melanie Brown also is considering a tell-all on US TV about her relationship with ex-love .

Talk is heating up that the former Spice Girl is on the verge of signing a deal with a major US network to lift the lid on her romance with the actor, including their sex life.

News
>
Movie News
May 02, 2007 04:39:31 GMT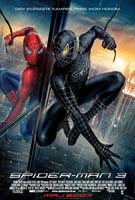 Spidey fever has truly attacked Asian continent with the arrival of "" on Tuesday, May 1, 2007 as the superhero saga reportedly sets records in every one of the eight Asian countries it debuted that day.

Largest tally was drawn from Japan where the flick successfully manages to reach opening-day sales of ¥415 million ($3.47 million), the biggest for a Tuesday in the territory. Pic previously encountered its worldwide premiere in the country's most populous city of Tokyo, on April 16.

News
>
Celebrity Gossip
May 02, 2007 04:12:09 GMT
and Victoria's Secret are parting ways, it has been confirmed.

The supermodel has quit to be the face of the lingerie brand because they reportedly would not increase her $5 million-a-year salary.

News
>
Celebrity Gossip
May 02, 2007 03:46:14 GMT
is off the market. The Mexican pop star tied the knot with Spanish businessman boyfriend Nicolas Vallejo on Monday April 30th.

The couple's wedding took place at Xcaret, an ecotourism park on Mexico's Caribbean coast. There were at least 150 security guards placed on the location, making sure the ceremony won't get spoiled by journalists.