News
>
Music News
May 27, 2008 02:44:32 GMT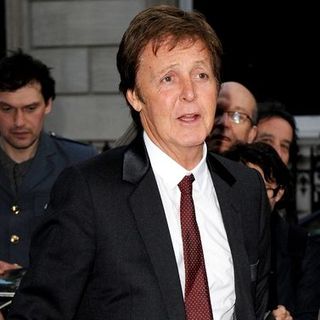 As if being hailed as one of the most legendary and influential musicians in the world is not enough, received another acknowledgment for his music career. After already been knighted by the Queen of England in 1996, Paul received another prestigious honor on Monday, May 26, this time it's from Yale University.

The famous institute awarded the title of honorary Doctor of Music degree to the legendary musician because they believe that the 65-year-old singer has given lots of contribution and influence on waking up a generation and creating new and fresh sound in rock and roll and rhythm and blues. Yale also believe that Paul deserves the title because no one could be compared to him.

News
>
Celebrity Gossip
May 27, 2008 02:39:03 GMT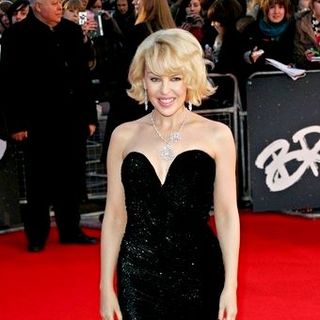 Is turning 40 this coming Wednesday, May 28, wants to mark the special day in style. And when it is said "in style", as for Kylie it means "giving". The Aussie pop star according to news media is planning to celebrate her 40th birthday by splashing out on gifts for her close pals.

Hard at work to make her planned-big-day comes true, Kylie already took break in between her concert tour performances in Europe, hitting a number of shops to choose gifts for guests invited to celebrate her upcoming birthday. She, as a source said to The Sun newspaper Monday, May 19, "has been spending some of her rare rest time on the European tour looking through boutiques and antique stores for gifts to give to her guests."

News
>
Movie News
May 26, 2008 09:41:45 GMT

All they want is a weekend of romantic getaway, but what they get is far from what they have bargained for. In the upcoming suspense thriller "", and portray a couple stuck in a horrifying situation when they stay in a secluded vacation home. Before the Rogue Pictures' film hits the theaters, both of them come out to talk about their forthcoming movie.

In the sit down interview with Movie Web, the two actors depicting Kristen McKay and James Hoyt the couple who are being hunted by three masked strangers speak out about how it feels to work with first-time filmmaker Bryan Bertino. They also discuss their experience shooting in South Carolina.

News
>
Movie News
May 26, 2008 08:58:31 GMT

After featurette exposing the story behind the lonely garbage robot has been posted online, another "" featurette is making its way to the net. The new behind the scene video of Pixar's latest animation is entitled "The Man and the Machine" and through which movie lovers can see how the newest Disney's character came to life.

Presented by director/scribbler Andrew Stanton, the compilation of clips that runs nearly two and a half minutes focuses on the development of the lovable robot from the sketch to the actual animated version. In the video, Stanton explained that he has been thinking of making "Wall-E" since 15 years ago back to the time he was writing "" as well as the difficulties of bringing the animation film to fruition. It also shows the comment from the producers about Stanton's work in the film.

News
>
Celebrity Gossip
May 26, 2008 08:26:03 GMT

Country music artist has been named the Highest-Earning Country Star in a new Forbes magazine study. According to the publication, the singer is raking in an estimated $48 million over the last year, thanks to his major endorsement deal with Ford trucks, involvement in his I Love This Bar & Grill chain of restaurants, and ownership of his record label, Show Dog Nashville.

Country trio comes in second on the list, with $40 million in earnings. The music group's inclusion in the list is because of their Top 10 2007 tour that proved to help them earning such amount of earnings.

News
>
Music News
May 26, 2008 08:15:41 GMT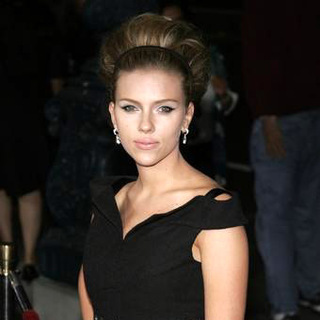 Bad news for fans who wish to check out her singing quality live on stage, as reports claim that she has no plan to do a tour. Scarlett who has recently entered the music scene by releasing a solo album "", reportedly won't take the album's promotion further by ruling out any upcoming gigs for it.

Moreover, a source from Scarlett's label, Warner Music, stated that singing is only a hobby for her and now that she is engaged to a tour would be unlikely to happen. "It's purely a hobby for her. Now that she's engaged as well the opportunities seem to have become even more limited," the source said.

News
>
Celebrity Gossip
May 26, 2008 07:41:07 GMT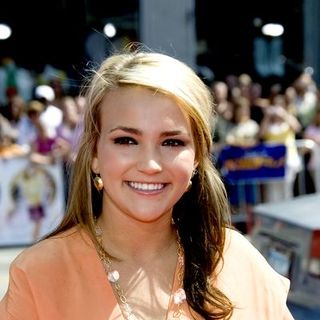 Is reported to have a baby daughter, reportedly has picked up a name for her forthcoming infant. The young-actress singer and her fiance Casey Aldridge are said to have been planning to name their baby Emma Jean.

On the choosing, In Touch Weekly cited an insider as saying the name is on top of the couple's list of baby names. The name is meant as a tribute to Jamie's paternal grandmother.

News
>
Movie News
May 26, 2008 07:22:56 GMT

The big green and raging superhero is getting closer and closer to its theatrical release date and thus more and more things related to the upcoming action movie are brought forward. The latest news coming from "" states that the original soundtrack of the Universal Pictures' action fantasy can be pre-ordered before its release on June 10.

The is highlighted with the score from Craig Armstrong, the critically acclaimed composer for "William Shakespeare's Romeo + Juliet", "Moulin Rouge" and "" among others. It will contain two discs, each will have respectively 22 tracks and 23 tracks within. From the looks of the song titles listed, the soundtrack may work as a spoiler to the Louis Leterrier's movie.

News
>
Music News
May 26, 2008 06:50:41 GMT

Having famous name such as, on its performers list doesn't guarantee that a music festival would sell out. That's what happens to the Country Thunder USA music festival in Dallas which has to be canceled out because of poor ticket selling, despite the fact that Tim is scheduled to perform at the event.

Although the scheduled Dallas gig, which was planned to be held on May 29-June 1, has been scrapped, the Country Thunder general manager Glenn Starnes assured that the same thing won't happen on the festival's second installment. Glenn stated that the second part of the event which will be staged on July 16-19 in Twin Lakes, Wisconsin will go according to plan.

News
>
Movie News
May 26, 2008 06:30:47 GMT
The released stills have given fans the chance to look closer on "" characters. The has let out bits of the story and adventures to be expected from the action adventure movie. But, for those who still haven't gotten enough of the forthcoming movie, director Rob Cohen is bringing a great news by revealing the release of the second trailer.

Updating his , the filmmaker shares that fans could expect the second trailer to be screened in about a month from the news date opening the theatrical debut of -starrer "". "There will be another trailer out with Universal's file "Wanted" starring Angelina Jolie on June 27th. Of course, I will have it here on my blog for all of you," so claimed Cohen. Additionally, on the message posted, the helmer of "" also explained how far the finalizing of the movie have come.

News
>
Celebrity Gossip
May 26, 2008 06:28:06 GMT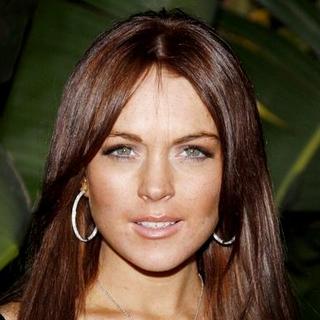 New rumor surfaced by the hour that is engaged to alleged lesbian lover, Samantha Ronson. The engagement rumors sparked hot on the heels of her being photographed hugging and kissing the DJ at a party, thus added fuel to the speculation that she indeed is lesbian.

Lindsay was caught on camera getting up close and personal with Ronson at a party on 's yacht in Cannes, Thursday, May 22. The actress-singer was photographed hugging the out-lesbian DJ in an intimate way, putting her arms around her waist. To make it far more interesting, Lindsay was even snapped sharing what appeared to be lesbian kiss with Ronson. Photos of the pair during the party have been all over the net.

News
>
Celebrity Gossip
May 26, 2008 05:08:24 GMT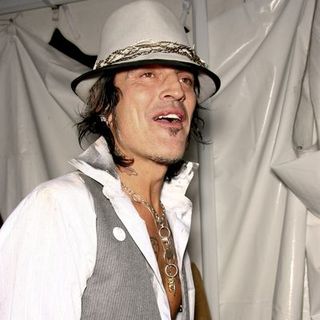 Making a leap from music to small screen, is about to produce and lend his voice to Fox's new animated TV series. The drummer is reported to have signed on to join the cast of "The Life and Times of Jimmy Jaxx," which will be produced by the team behind the 2007 film "."

The Fox TV show, which is currently under development by Smart Entertainment to be screened on the Fox Network, is based on Lee's life story. It follows an out-of-control rock star on the road who tries to balance his experiences in a band with his calmer home life, but is constantly distracted by his tattoos which come to life and attempt to lead him astray.

News
>
Celebrity Gossip
May 26, 2008 04:35:22 GMT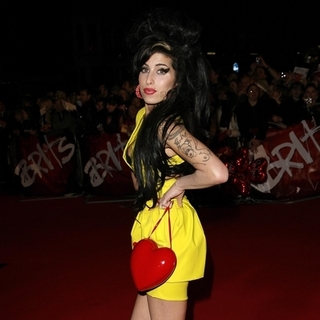 No Israel drug treatment for . A representative for the troubled singer has dismissed the reports that Amy is heading for Israel within the next few weeks to undergo treatment at the Barzilai Medical Centre.

The Jewish Chronicle reported Friday, May 23 that the Barzilai Medical Centre has agreed to treat Amy to get sober following a request from her management. The Jewish Chronicle, additionally, also quoted Eliezer Cohen, chairman of the Israel Anti-Drug Authority, as saying "They spoke to a renowned Israeli institution and an Israeli professor who conducts a very special and effective method. She has requested to come to him to do this method, since it's a method that is suitable for her."

News
>
Music News
May 26, 2008 04:28:53 GMT

The news about 's involvements on the new James Bond movie "" takes another twist on its turn. After recent reports claim that Amy won't be taking part on the film's soundtrack, the singer has confirmed that she is writing a song for it.

The British singer confirms the news to the Mirror newspaper, while attending the Ivor Novello Awards on May 22. To the newspaper, Amy stated that she has finished the song and is still waiting for the movie's producer approval. "I've written the song. If they like it they like it, if they don't they don't," she said.

News
>
Movie News
May 26, 2008 04:25:14 GMT

Having renowned director as its helmer and garnering rave reviews from movie critics for 's performance, "The Exchange" came to the 61st Cannes Film Festival Competition with a head start. However, it seems that the film used to be known as "Changeling" didn't deliver that well. At Cannes' coveted awards ceremony on Sunday, May 25, the thriller tidbit was left without any awards.

For the coveted Palme d'Or award, the Universal Pictures' movie about a mother fighting to find her missing son has to admit defeat from the French movie " (Entre les Murs)" by director Laurent Cantet. Aside from losing Palme d'Or, both Eastwood and Jolie are also singled out by Turkish helmer Nuri Bilge Ceylan and Brazilian actress Sandra Corveloni who got Best Director prize for and Best Actress kudo for "Linha de Passe" in respective order. Commenting on the lost, Jolie said, "If that happens and it goes to somebody that it boosts their career, that's great. Winning is not the important thing. It's fun to be here with something we are actually very proud of."