News
>
Movie News
November 22, 2006 06:04:53 GMT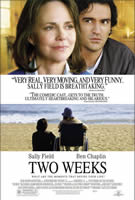 It's official: "" will come out from MGM's pit for sure as the studio has successfully acquired the worldwide rights to the flick, The Hollywood Reporter reported.

Slated for a December 1 release, pic is a bittersweet comedy which centers on four siblings who rush home to say goodbye to their sick mother only to see her trap them together for two weeks. It marks the feature directorial debut of commercials veteran Steve Stockman who also wrote and produced alongside John Marias.

News
>
Celebrity Gossip
November 22, 2006 05:06:01 GMT
is a single man since he and former girlfriend broke up back in 2004. And while the actress has been romantically linked to , still the hunk stays single.

But, Jake is single no more as he's been reported dating Argentinean actress Mia Maestro, best known for her portrayal in TV's "Alias".

News
>
Movie News
November 22, 2006 04:44:55 GMT
Taking a real action concerning the lawsuit placed by two college guys who alleged to be duped to utter improper remarks in "" and sued to have the hit comedy pulled from theaters, Twentieth Century Fox as the flick's production company has filed a counter suit against the pair's which it described as a "fatuous" attempt to thwart free speech.

"Plaintiffs may claim that they were tricked 'into making fools out of themselves' and becoming 'unsuspecting players' in the movie 'Borat,"' the studio said. "They never contend ... that bigoted and misogynistic statements were put into their mouths."

News
>
Music News
November 22, 2006 03:55:37 GMT
has been tapped as one of the performers at the 2007 annual Bamboozle Festival.

Thus the Newark-based band will headline the first day of the event, takes place on May 5th at the Meadowlands Sports Complex in East Rutherford.

News
>
Movie News
November 22, 2006 03:36:37 GMT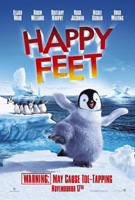 Extending its initial success, animated picture "" has delightfully set a new record at IMAX for being the strongest opening ever for an animated title showed in the theaters. Debuted in 79 IMAX screens, the flick strived to score a three-day per-screen average of approximately $30,000 during November 17-19, 2006 to amazingly make up a $2.4 million tally altogether.

"We are thrilled with the opening weekend success of 'Happy Feet' in both conventional theatres and IMAX theatres," said Warner Bros. Pictures' President of Domestic Distribution Dan Fellman remarked. "The IMAX version has been well received by moviegoers of all ages, continuing IMAX's tradition of turning exciting films into events for the entire family."

News
>
Celebrity Gossip
November 22, 2006 03:22:51 GMT
Are and giving their relationship another chance? They do so.

All signs are pointing to the twosome as lovers. Though they first denied there was a romance between them, still they couldn't hide their affection for each other anymore.

News
>
Celebrity Gossip
November 22, 2006 02:50:42 GMT
Though tabloid reports suggest otherwise, both and her estranged husband insist they never made any single sex tape. In an attempt to put the rumors to rest, the former couple reportedly agreed to jointly issue a statement, hoping to put an end to the false stories.

Federline's attorney, Mark Vincent Kaplan issued a statement Tuesday Nov 22nd in response to "reports rampant in the press and media regarding rumors of alleged attempts by Kevin Federline" to sell a purported sex video. "There is not a sex video of Kevin and Britney in existence," says the statement.

News
>
Movie News
November 22, 2006 02:36:28 GMT
Finally Mark Burnett has found the studio to partner with on his project of "The Alchemyst: Secrets of the Immortal Nicholas Flamel." Variety revealed that New Line Cinema has come onboard to back up the producer developing the movie with a hope to bring up a six-picture franchise afterwards.

Based on Irish writer Michael Scott's first book of his fantasy series "The Secrets of the Immortal Nicholas Flamel", the flick will revolve around teenage twins named Sophie and Josh Newman who get involved in the adventure of a lifetime when Flamel loses a magical book containing spells that could destroy the world.

News
>
Celebrity Gossip
November 22, 2006 02:25:34 GMT
Numbers of music performers are celebrating the 2006 American Music Awards, held Tuesday night Nov 21st.

Listed among the event's performers, opened the awards show, singing her single "Irreplaceable".

News
>
Movie News
November 21, 2006 09:41:13 GMT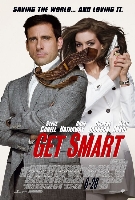 Seems intends to stay a little longer in comedic genre. The actress is reportedly being close to be set playing opposite in "", Warner Bros.' big screen adaptation of Mel Brooks and Buck Henry-created TV sitcom of the same name.

If a deal is signed, Hathaway will positively be billed as CONTROL Agent 99, the role originated by Barbara Feldon on the small screen. Meanwhile Carell has already been plotted to portray the lead character Maxwell Smart, played in the original version by Don Adams.

News
>
Movie News
November 21, 2006 09:09:14 GMT
Constructing a high-profile cast lineup, a group of Hollywood's great talents consisting of , , , , , , , and , are all onboard to bring highlight to "", a period epic project revolving around the battles that raged within King Charlemagne's empire.

Both Madsen and Malkovich will portray barbarian marauders while Lewis is set to be a knight serving the king, played by Dillane, who falls for Ledoyen's character. Also accompanying them in the list are Leonor Varela, Vincent Perez, Cristian de la Fuente, Anna Massey, Alexa Rey, and Boo Boo Stewart.

News
>
Music News
November 21, 2006 04:28:07 GMT
, guitarist of band , is about to release an EP dedicated to former band member and friend Syd Barrett, who died in July of pancreatic cancer.

The EP, dubbed "Arnold Layne," features the acoustic cover of the song "Dark Globe," from Barrett's debut solo album "The Madcap Laughs" and two versions of Pink Floyd's first-ever single, "Arnold Layne," all recorded at Gilmour's shows earlier this year at London's Royal Albert Hall.

News
>
Movie News
November 21, 2006 03:41:08 GMT
Though failed to rule over the domestic box office chart after its opening-day triumph in the U.K., "" turns out to still have something to boast of. Successfully collecting $43.4 million from 31 markets overseas, this latest Bond pic has wonderfully topped the foreign box office for the weekend ended Sunday, November 19, 2006, making its worldwide gross pass a $80-million mark for sure in its debut.

Besides pulling $25.5 million at 988 U.K theaters, the 21st installment of the superspy franchise also amazingly made its way to score $3.3 million in 427 screens in India, the biggest-ever opening for a non-local film in the country. With this great start, the flick sure has big potential to surpass the $271 million mark set by its predecessor "" four years ago.

News
>
Celebrity Gossip
November 21, 2006 03:40:05 GMT
Watch your step. is on her way to make a transition from tacky teenager to fashion icon. Firstly, the actress-singer will model for Italian fashion Miu Miu.

Lohan has been booked as the face of Miuccia Prada's Miu Miu line and photographers Mert Alas and Marcus Piggott have photographed her for the line's Spring 2007 ads last weekend.

News
>
Celebrity Gossip
November 21, 2006 03:08:14 GMT
A guitar owned by of is to go under the hammer for a special auction in London later this month.

The coveted Maton MS500 Mastersound, which was played by the late Beatle at the height of Beatlemania in 1963, is expected to raise about £100,000 when it is auctioned on November 30th at Cooper Owen's Music Legends auction.