News
>
Music News
March 19, 2008 03:52:14 GMT

's highly-anticipated album "" has started to unleash itself. Following the promotion of the first single "Touch My Body" and its plus the first performance of another single "Migrate" featuring on Saturday Night Live last weekend, the album cover is finally revealed.

The cover was put up on Carey's that also confirms its release date to be April 15 via Island Def Jam Records. It is a simple black and white photo of nude Carey covered with feather shawl only.

News
>
Celebrity Gossip
March 19, 2008 03:45:34 GMT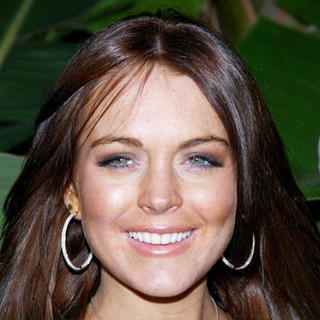 and are among the latest Hollywood beauties who have their images being recreated into sex dolls. Inflatable sex dolls based on both stars have been added to Pipedream Products' new celebrity range, which already includes , , , and among others.

As for Lindsay, she's recreated into the so-called "Lindsay Fully Loaded Love Doll" which is based on her character in the 2005 comedy "". Her line of doll bears the slogan "She's no love bug, she's a fiery red .. who never says no and is always up for a good time."

News
>
Music News
March 19, 2008 03:32:17 GMT

-created band have begun the series of their promotion for their debut release. A new music video has been released to mark their first ever clip as a five-piece. The video is for the first single "Got Me Going" that is pulled from their upcoming self-titled album.

Since they are in the same house with , the group are also having the same director as the all-girls band to direct this video. Syndrome who also directed Kane's is also taking this project for DAY26. Diddy is making a cameo in the clip, signing his name in the contract for the boys.

News
>
Movie News
March 19, 2008 03:22:43 GMT
Though their latest action film "" has yet to open in the theaters, it has been rumored that the two top Asian action stars, and are planning to collaborate their acts once again for another movie. According to The Associated Press, following their first teaming up in "Kingdom", both Li and Chan revealed their desire to work together again at a Hong Kong news conference on Tuesday, March 18 to promote the Lions Gate Films' movie.

Hinting on the possibility of them reteaming in another film, Chan, who gathered recognition from Hollywood though 1995's "Rumble in the Bronx" as well as "Rush Hour" series, revealed that he and Li had so much fun filming for the Rob Minkoff-directed film that they didn't want the fun to be ended there. "The first day we started filming, it felt like we had worked together for many years," he said, "after filming this movie, we didn't have enough fun." Though refusing to give out further details about their second collaboration, AP reported that the kungfu movies' stars have planned to make another movie together based on a script which they have started working on 15 years ago.

News
>
Celebrity Gossip
March 19, 2008 03:12:38 GMT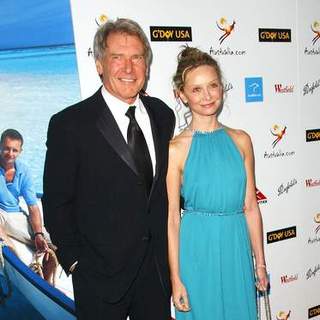 Have been engaged since April last year, and are about to make their union official soon. The celebrity couple are planning to tie the knot later this year when the actor has finished promoting the new Indiana Jones movie, it's been claimed.

Wedding talk swirled after there was report that Ford is planning to adopt Flockhart's son, Liam. It's been claimed that Ford, who's the father of four children from his two previous marriages, wants to become the legal father of her seven-year-old adopted son Liam.

News
>
Music News
March 19, 2008 03:11:57 GMT

A new joint from has been released on-line. "A Millie", a song that features Mack Maine can be found circulating on the Internet as the second single pulled from the rapper's upcoming album, "".

Within the lyrics, Wayne boastfully raps: "Hip-hop just ain't hip-hop without me." It is produced by Bangladesh and is the follow up to "Lollipop" that has released its earlier this month.

News
>
Music News
March 19, 2008 02:53:19 GMT

A new video from has been released on iTunes yesterday (March 18) for his third single "Hip Hop Saved My Life" that features Nikki Jean. The clip reportedly is directed by Dr. Teeth with low budget.

Shortly before the video is commenced for a premiere, Lupe released two stills from the video. One still features him leaning on a car with of who wears a "R.I.P. " T-shirt. "Hip Hop Saved My Life" is the third single lifted from the rapper's 2007 album "".

News
>
Celebrity Gossip
March 19, 2008 02:28:52 GMT
Despite their denial of marital problems, it seems that and really are facing one these days. The singer has publicly admitted he is embarrassed when his former-glamour-model wife gets wrecked while out on a boozy night out with a girlfriend.

Andre is unhappy with Price and the of her night out with friend Alex Curran, the wife of Liverpool footballer Steven Gerrard, in Liverpool recently, reports U.K. tabloid The Sun. And he revealed his disappointment to Jordan in his New! column.

News
>
Music News
March 19, 2008 02:25:40 GMT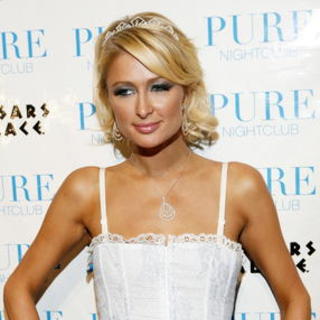 There are reports that is going to do a dance album. The socialite who established her own label, Heiress Records, will release a dancey-type of materials for her second album, inspired by French DJ and House music producer .

As previously revealed, Paris teams back up with Scott Storch for her next piece and in the middle of her hectic schedule developing a new reality series, Paris has updated her progress on the album. She revealed in an interview that she has set up a recording studio in her new Hollywood house and is looking forward to record more upbeat tunes for the follow up to "" (2006).

News
>
Celebrity Gossip
March 19, 2008 02:16:34 GMT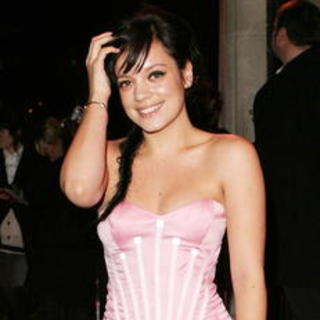 It appears that report on finding a new boyfriend is true. The British singing sensation even is said to have been moving in with her new beau, who's identified as Robertson Furze, also known as Robbie.

Allen reportedly has been living with Furze for a month. She, said a source, "moved in with him a few weeks ago and they have been sharing a bed. It started off innocently but they are doing more than just cuddling now."

News
>
Celebrity Gossip
March 19, 2008 01:35:22 GMT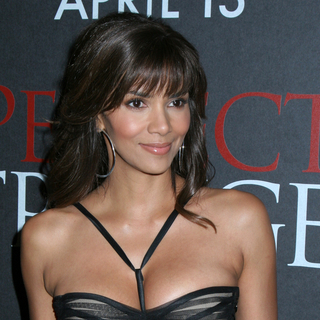 It's official. and Gabriel Aubry's baby daughter is called Nahla Ariela Aubry. It is pronounced "GNAW-lah ARE-ee-EL-uh"

The baby girl was born Sunday morning, March 16 at Cedars-Sinai Hospital in Los Angeles. Star Magazine was the first to bring the report to the surface. An insider told the publication, "Halle Berry had a 7lb 4 oz girl at 10:17am." According to Access Hollywood, as being told by a source, the actress had a long natural birth.

News
>
Music News
March 18, 2008 09:37:41 GMT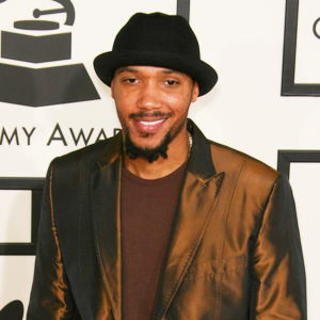 The music video for "Never Never Land", a new joint from R'nB singer has been premiered on BET. The song is the second single from Jennings' forthcoming album "" that is due April 29 via Columbia Records.

"Never Never Land" has been preceded with the track "Cops Up" that was released late last year. The video itself portrayed Jennings recalling the past four years of his life that was started with violent lifestyle involving club fights. His girlfriend, however, never backs out on him throughout the years and in the end of the clip there is a quote from him that is read: "Family, it never goes out of style".

News
>
Celebrity Gossip
March 18, 2008 09:05:14 GMT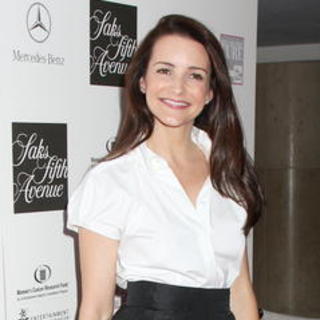 is the latest celebrity to be ensnared in a sex tape scandal. The "Sex and the City" actress sparked media frenzy Monday, March 17 as "leaked" photos from a sex tape allegedly starring her performing oral sex on an unidentified man were spread across the Internet.

Rumors began circulating that day on a sex tape featuring Davis being shopped around. It was reported that the owner planned to release photos of Davis slowly to build suspense. Others claimed that it was all a publicity stunt for the upcoming "" movie.

News
>
Movie News
March 18, 2008 09:00:12 GMT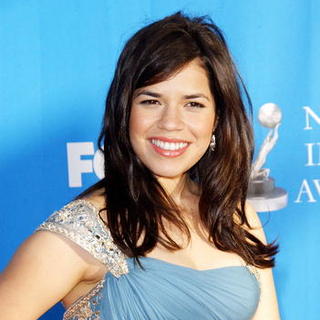 The star of the hit drama comedy television series "Ugly Betty" has been tapped to lend her voice for animation film "". According to Variety, the 23-year-old actress has been cast along with , , and for the DreamWorks' project.

The co-star of in "" will be giving voice to the character known as Astrid, the girl who helps the leading character in taming dragon. Meanwhile her co-stars, Baruchel, Hill, Mintz-Plasse and Butler, will each voice Hiccup Horrendous Haddock the Third, a bully, Snotlout, big but dumb Viking, Fishlegs, and Hiccup's father, Stoick the Vast. In the adventure fantasy film, she will also work with director Peter Hastings.

News
>
Movie News
March 18, 2008 08:25:36 GMT

A full trailer of the romantic comedy musical "" will be making its debut screening on Tuesday, March 18. According to ComingSoon, Universal Pictures have announced that the sneak peak to the Phyllida Lloyd-directed movie has been set to air on ABC during the second night of "Dancing With the Stars" two-night season premiere which is broadcast from 9:00 P.M. EDT to 10:30 P.M. EDT.

The reports of the exclusive broadcast to the trailer came months after the released of the domestic and international teaser trailers, which hit the web back on December 14, 2007. Earlier, the teasers have been claimed to be the trailers of the film starring , and . However, following the announcement of the trailer release date, it turns out that the two video footages were merely teasers.