News
>
Movie News
April 01, 2008 09:50:30 GMT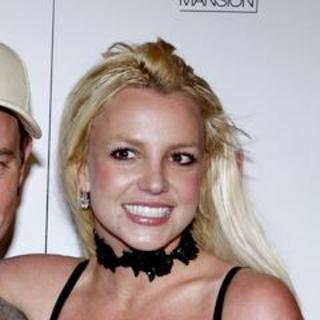 After her appearance in television series "How I Met Your Mother" boosted up the ratings of the series, it has been rumored that troubled pop singer will be tapped to join the Wildcats cast in the third installment of the successful Disney's film series "". Entertainment Wise reported that the "...Baby One More Time" hitmaker is going to appear in the franchise due to director Kenny Ortega's wish.

The site claimed that the film series' helmer desperately wants the former pop princess to make a cameo appearance in the film. "Britney is a modern day icon and having her in HSM would be incredible," Ortega allegedly explained. "If Ms. Darbus had a star pupil like her in the drama class, Sharpay would have some stiff competition."

News
>
Celebrity Gossip
April 01, 2008 09:35:15 GMT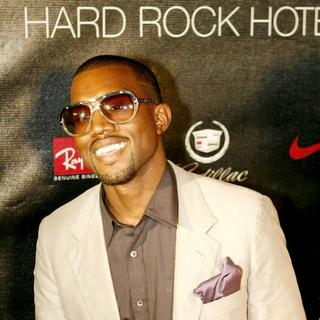 Apparently can never have too many on his career resume, ventures into new business, launching a new online travel company through his official Website. The rap artist and hip hop producer named his travel company, "Kanye Travel Ventures" (KTV).

The company, owned by the rapper's West Brands, LLC, reportedly is formed to serve business and leisure travel demands for Kanye's fans. It offers fans the chance to purchase concert tickets for his performances along with "other performance-related merchandise and events".

News
>
Movie News
April 01, 2008 09:21:09 GMT

Following the letting out of the fall theatrical schedule for many upcoming films, it was announced that the upcoming 18th century drama "" will be arriving in theaters this fall. Variety reported that the Paramount Vantage's film starring and has been set to make its debut on September 12, 2008.

It was further reported that the film that picks up the scandalous story of Georgiana, the duchess of Devonshire, will be having a limited previewing. Penned by Jeffrey Hatcher and Susanne Bier, the film is based on Amanda Foreman's biography and was said to be originally set to be helmed by Bier. It was shot at Twickenham Film Studios. It also had on-location filming that include shooting at Chatsworth, Bath, Holkham Hall, Norfolk and Kedleston Hall.

News
>
Movie News
April 01, 2008 08:36:58 GMT
The actress of "" has reportedly nailed a major role in the DreamWorks Pictures' comedy project entitled "" According to Hollywood Reporter, the 30-year-old actress will star opposite , and in the film.

It is said that Pressly will be portraying the best friend of Jones' character, whereas Rudd is set to play the lead character, Jones will be starring as the fiancee of Rudd's character, and Segel has been tapped to star as the new-found friend of Rudd's character. In the film, the actress who gives voice to Mrs. Quilligan of "" will be acting under the direction of John Hamburg.

News
>
Music News
April 01, 2008 08:19:31 GMT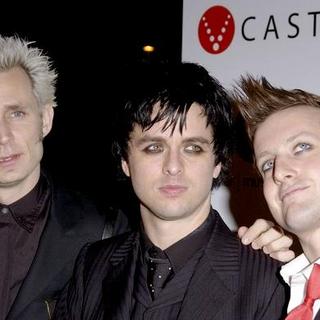 The rumor mills are still grinding on 's alleged side project known as the Foxboro Hot Tubs (FHT). NME.com reported that the possible alias of the punk rock band has released a new single called "The Pedestrian".

The single is available for download on the mysterious band's and is also available for audio streaming on their . It is allegedly one of the tracks that will be included in FHT's debut album which is tentatively titled "Stop, Drop and Roll" after a track. No release date for the Jingle Town Records album has been unveiled.

News
>
Movie News
April 01, 2008 08:01:04 GMT

, the English actress who earned herself an Academy Award prize for her portrayal of Queen Elizabeth II in "", has been signed in for the upcoming biopic "" to take over another acclaimed actress' role. According to Variety, the 62-year-old actress will be playing Leo Tolstoy's wife Sophia, a role once belonged to .

By replacing Streep, the "Elizabeth I" star will be joining the other cast that include , and . In the project, she would star opposite , who replaced in portraying Tolstoy. The notable actress is expected to join the filming which will begin on April 7.

News
>
Celebrity Gossip
April 01, 2008 07:49:03 GMT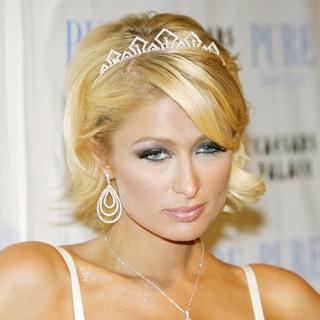 Caught in the act, takes a tumble in Prague. The hotel heiress was attempting a quick exit from a music store in Prague, the Czech Republic with boyfriend , when she accidentally took a spill tripped over a step, fell face down and banged her chin on the ground.

The unfortunate, took place Sunday, March 30, left Paris with a swollen and grazed chin. got some pictures of the incident which was captured by throngs of photo-snapping paparazzi.

News
>
Celebrity Gossip
April 01, 2008 07:09:30 GMT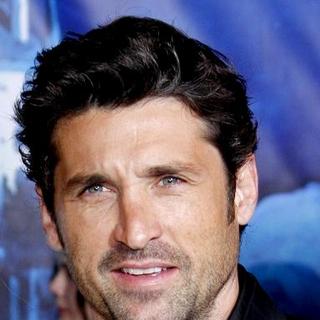 Avon Products Inc. announced Monday, March 31 its partnership with to create a signature men's fragrance. Concerning the multiyear contract, the actor best known as McDreamy on ABC's "Grey's Anatomy" will thus be the face of the company's men's fragrance, which is set to debut in November of 2008 in the U.S., with a global launch following in 2009.

"We are thrilled to partner with Patrick Dempsey-an incredibly accomplished actor who has achieved such broad appeal because of his genuine authenticity, charisma and style," Avon Products Chairman and CEO Andrea Jung said in a statement. "We're extremely impressed with both his on and off screen accomplishments, and have a shared commitment to giving back to communities in ways both big and small," Jung added.

News
>
Movie News
April 01, 2008 07:07:47 GMT
The acclaimed "" actor has been reported to be working together with Paramount Pictures in bringing "Lost City of Z" to the big screen. According to Variety, the 44-year-old actor has been set to produce the feature film adaptation, which has preemptively been bought by the studio, through his Plan B production company.

It was said that Paramount, at which Plan B is based, bought the screen right of David Grann's nonfiction book after learning that Pitt is interested to portray the leading character and produce the film. Variety noted that the long-time partner of actress has set his eyes to play the missing British explorer Colonel Percy Harrison Fawcett.

News
>
Celebrity Gossip
April 01, 2008 06:37:55 GMT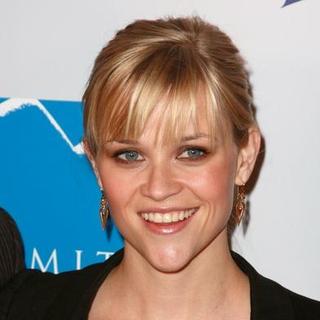 Is a long-time supporter of Save the Children, an organization that helps children around the world through education, health care, and emergency aid, puts her teaching skills at test by turning a volunteer teacher. The Academy Award-winning actress took time out of her hectic filming schedule, turning a volunteer teacher for a day for children at a school in New Orleans, Louisiana recently.

Spent time with the at-risk youth of New Orleans at the Children's Defense Fund Freedom School, Reese helped the kids with their assignments, read a story to the class, and posed for photographs with the kids. The mother of two is having her trip being filmed for an upcoming American Idol charity special Idol Gives Back.

News
>
Movie News
April 01, 2008 06:33:19 GMT

, the depicter of Superman's archenemy Lex Luthor, confessed that he would love to reprise his villainous role in the Superman sequel "Superman: The Man of Steel". According to Monsters and Critics, the 48-year-old actor has been looking forward to the chance of him playing the bald villain in the upcoming superhero flick.

Talking to the site, the "American Beauty" star revealed that he has actually been tapped to play the character, but the decision depends on the filmmakers. "I believe they are in talks at the moment. I have actually already signed up to do it," explained the actor. "So if they decide to go ahead with it and they still want me, then I will definitely be in it."

News
>
Music News
April 01, 2008 06:25:28 GMT

Following the , 's guitarist has said that the band will continue recording a new album. Problem is, he also mentioned that only four of out of five will be involved in the project.

"There will be a third album," Slash told the Daily Star. "We don't know how or when but the core four guys will continue." The non-inclusive member that Slash is referring to is vocalist Scott Weiland who will soon rejoin his other band Stone Temple Pilot for a reunion tour.

News
>
Celebrity Gossip
April 01, 2008 05:09:33 GMT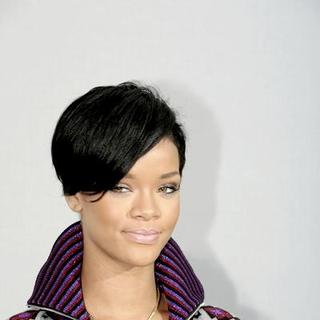 Another day, another denial for the much-reported lovers and . Still living down persistent rumors that she's dating the R&B singer, the songbird insisted they aren't couple.

Denying the long persistent rumors of a romance, Rihanna spoke to MTV News at the Kids' Choice Awards on Saturday, March 29, "I won't say that we're just friends - me and Chris are really best, best friends." She then quickly added, "We both started our careers around the same time. He is one of the only people in the industry ... I trust and hang out with all the time. We are best friends, honestly, like brother and sister. If he was a boyfriend, I would say that."

News
>
Celebrity Gossip
April 01, 2008 04:56:26 GMT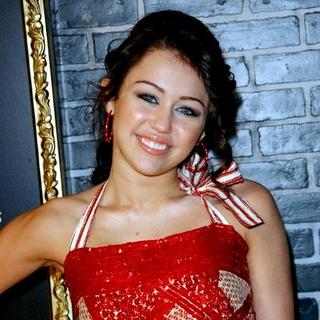 Winning two Nickelodeon Kids' Choice Awards; Favorite Female Singer and Favorite Television Actress, at its 21st annual awards show Saturday, March 29, adds one more nod into her award resume. The teen sensation wins the Leading Young Actress in TV Series category for the 29th Annual Young Artist Awards, besting the likes of and among others.

Her Emmy Award-nominated TV series "Hannah Montana", meanwhile, nabs the Best Family Television Series Award from its heavy contenders; "Life Is Wild", "The Naked Brothers Band", "Ned's Declassified School Survival Guide", "Out of Jimmy's Head", "The Winner", and "Zoey 101." Though so, "Hannah Montana" lost the Best Young Ensemble Performance In A TV Series Award to Cartoon Network's "Out of Jimmy Head."

News
>
Music News
April 01, 2008 04:54:00 GMT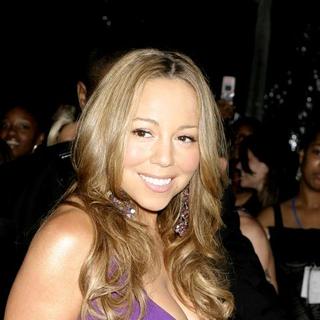 has extended her deal with Universal Music Publishing Group (UMPG) that will continue to publish Carey's catalog and future works for the world. David Renzer, Chairman and CEO of UMPG announced today (April 1) that the company will hold the exclusive and worldwide publishing of the Grammy Award-winning singer's works.

"Mariah Carey is well known for her incredible voice, but we also celebrate her incredible strength as a songwriter and the fact that she has co-written most of her best known songs," Rezner said. "We're honored that she has agreed to renew her working relationship with UMPG and we look forward to continuing to promote her amazing and wonderful body of work globally."