News
>
Celebrity Gossip
July 23, 2007 06:29:28 GMT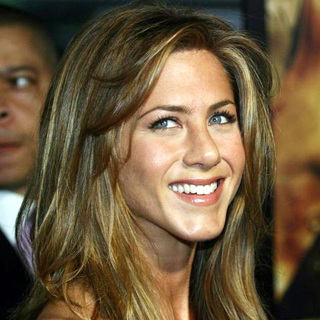 Is said to be keen to earn respect as a movie actress, has put to rest rumors on "Friends" reunion by refusing to reprise her role as Rachel Green on the possible TV special or movie version of the hit show if there's any.

"There have been whispers of a Friends movie for a while now, especially with the "" film finally getting the go-ahead," a source revealed. "But it can't happen without Jen and she thinks 'Friends' has had it's time and she should move on with her film career."

News
>
Movie News
July 23, 2007 06:11:08 GMT

Buzz around "" is likely to get louder by now as Los Angeles Times has brought in a new scoop about the project following the recent inclusion of "" star .

According to the paper, Rogen is apparently keen to have Hong Kong actor-director to play Kato, the titular character's sidekick formerly played by the deceased martial arts superstar . Chow, considered the finest Hong Kong screen comedian since Michael Hui, is probably most well-known to international audience for his recent works of "" and "."

News
>
Celebrity Gossip
July 23, 2007 05:54:06 GMT

is eyeing a big comeback in the entertainment industry. The pop singer who's been tight-lipped on the heavy issues surrounding her personal life, is keen to do a tell-all interview which will be a big blow.

Rumors are abuzz that Spears has quietly called OK! Magazine's Editor-in-Chief Sara Ivens to negotiate a tell-all interview with the magazine, which Ivens agreed to. In what is promised to be a "shocking interview," OK! magazine plans on running a story next week that contains a very candid conversation with the mother of two.

News
>
Music News
July 23, 2007 05:42:50 GMT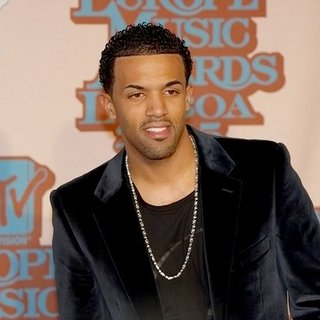 R&B crooner is assisting rapper with his new single "This is the Girl" that is taken from the Jamaican-British rapper's new album. The single is actually slated to be released on August 27 but it has leaked online.

Kano has been grateful on the collaboration saying, "Me and Craig coming together is a great thing because a lot of the times in the UK you don't see collaborations like that, its all about making great music at the end of the day."

News
>
Celebrity Gossip
July 23, 2007 05:04:42 GMT
The search of a soul mate comes to an end already. has found the love of his life. The actor-comedian has proposed to girlfriend, Anne Stringfield, and they will tie the knot soon.

No details being made public on the couple's engagement nor do on their upcoming wedding, except that Stringfield is a former New Yorker journalist, who has recently been writing for US Vogue.

News
>
Music News
July 23, 2007 04:49:49 GMT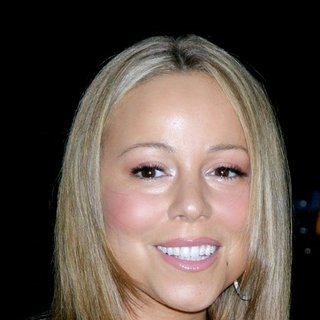 is coming close to wrap her eleventh album that will be the follow up of Grammy winning "". The singer has recently bagged the 10th track and is moving to Atlanta to put finishing touches.

"I'm heading to Atlanta to work with on a stone groove, smash-hit wonder - or at least a stone groove, hopefully," she revealed. "I'll be holed up in the studio working on things for the next few months."

News
>
Movie News
July 23, 2007 04:43:20 GMT

Coming up with a delightful tidbit on "The Punisher 2", Latino Review has claimed that filmmakers of the project have finally cast their choice on of HBO's "Rome" fame to play the titular hero as the replacement of , who decided to give up the role he portrayed back in 2004's "" last May.

Apart from the surprising info, the site also pointed out that "" helmer Lexi Alexander is indeed in charge to direct the action flick which has its latest draft penned by Stuart Beattie. Further, it stressed that the villain would still be Jigsaw as it has reported before.

News
>
Celebrity Gossip
July 23, 2007 04:27:41 GMT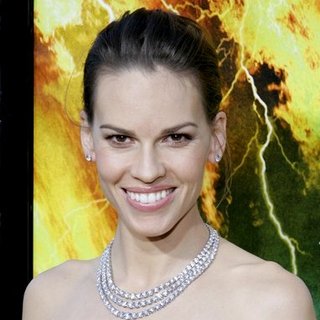 No joke, is going to make hair donation. The Oscar-winning actress has signed on to front the year long Pantene Beautiful Lengths campaign, a new charity campaign which aims to support women who've lost their hair during cancer treatment.

Concerning her role, Swank will star in a Pantene Beautiful Lengths public service announcement (PSA) and encourage people across the US and Canada to grow their hair, cut it off and then donate it to create wigs for the women who have lost their hair due of cancer. The actress herself will also do the same thing.

News
>
Music News
July 23, 2007 04:21:50 GMT

Regarded as one of best selling artists in late '90s, is confident that they can compete with Spice Girls' huge comeback. The Irish boyband will release their next album on the same week the reunited British band drop theirs.

Unlike Spice Girls' newly-worked record, Westlife's album has been baked in the studio for sometime and may actually be ready before the end of this year. However, now that the girls have announced their reunion, the management thinks it would be great to reignite the chart battle.

News
>
Movie News
July 23, 2007 03:53:28 GMT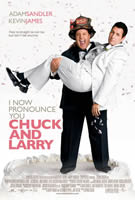 It's obvious now that moviegoers are rather inclined to have laughs in spending their weekend in theaters this time as "" surprisingly goes straight to the top place of weekend domestic box office ended July 22 despite bad reviews.

Raking in a hefty $34.2 million, the Universal comedy thereby successfully knocks "" down to number two, but, on the other hand, only makes a narrow gap between them for the fifth installment of the teen wizard adventures turns out to score slightly below at $32.5 million.

News
>
Celebrity Gossip
July 23, 2007 03:50:35 GMT

made a brief visit to jail, literally. The rap star turned himself in to the Harris County Courthouse around 2:30 pm Saturday July 21st and was released shortly after posting a $2000 bail.

Flip was accused of credit card abuse after allegedly purchasing an airplane ticket using another man's American Express card. Per the authorities, it is said that Flip bought a Southwest Airlines ticket from Houston to Baltimore, cost $671, using a credit card owned by a man named Jordan Salinger, who didn't authorize the purchase.

News
>
Music News
July 23, 2007 03:19:01 GMT
has returned with a new single called "How Far We've Come". The song was premiered on the band's MySpace page and will be the first single pulled out of their greatest hits compilation.

The new tune is born out of the band members' songwriting minus guitarist Adam Gaynor who quit in early 2005. It would be one out of four new materials that will be included in the band's greatest hits CD called "", their first in 5 years after 2002's ""

News
>
Celebrity Gossip
July 23, 2007 02:52:30 GMT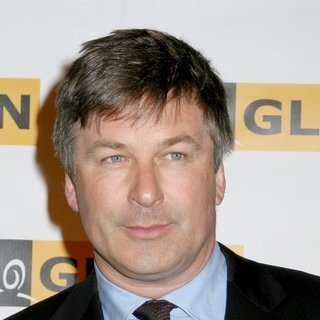 The National Broadcasting Company (NBC), an American television network headquartered in the GE Building in New York City's Rockefeller Center, was a big winner at the 23rd annual Television Critics Association (TCA) Awards, held Saturday July 21st at the Beverly Hilton in Beverly Hills.

The network led the winner list, walked away with four trophies in hand, one of which was the Individual Achievement in Comedy Award that went to for his action in its sitcom "30 Rock".

News
>
Music News
July 23, 2007 02:49:47 GMT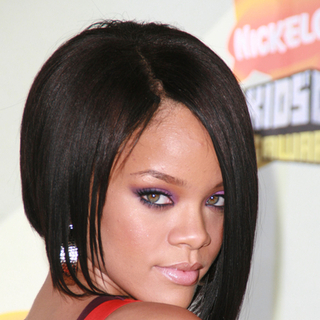 Although 's "Umbrella" has descended U.S. chart in the tenth week, the featuring hit still has its say in U.K. Singles chart. The song enters its tenth week at #1, making itself the longest running Number One single in ten years at the top of the U.K. chart.

With such record, Rihanna joins and in the list of singers with #1 hit that stays more than nine weeks. Houston's "I Will Always Love You" remained seated at the top post for ten weeks in 1992 while Adam's "(Everything I Do) I Do It for You" claimed 16 weeks victory one year prior.

News
>
Celebrity Gossip
July 23, 2007 02:21:01 GMT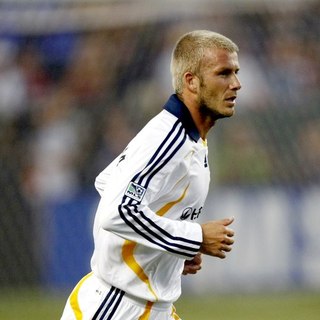 did his duty quite well. The soccer god made his debut for the Los Angeles Galaxy in an exhibition against Chelsea at the Home Depot Center on Saturday night July 21st in Carson, Calif. despite his left ankle injury.

Beckham got into the exhibition against Chelsea in the 78th minute, running down into the field amid huge cheers and a sea of camera flashes. The 32-year-old midfielder made a brief 12 minutes debut after spent most of the game on the bench because of an ankle injury.