News
>
Music News
June 03, 2008 04:00:49 GMT
While many young musicians are trying very hard to get a contract deal with a major record label, the opposite thing is being done by . The female rocker has made a surprising decision by ending her courtship with her label Epic Records and chosen an independent path for her new LP.

That news was confirmed by Tori's manager, John Witherspoon, who told Billboard.com, "As with many of her contemporaries, Tori is devising new and exciting ways of getting her music to the masses without the boundaries and limitations of the major music companies." John then also reveals some details about the singer's upcoming indie album, saying that it's "A project of new music and visuals which is being started in the summer."

News
>
Celebrity Gossip
June 03, 2008 03:51:35 GMT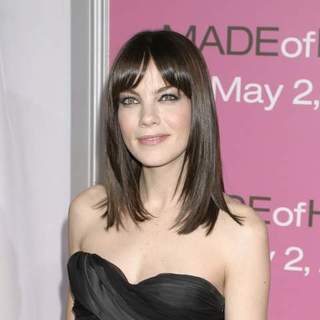 Is a movie actress, could soon add motherhood into her resume as she's pregnant with her first child with husband Peter White. A representative for her confirmed the good news to People, saying the couple "are very excited."

No other details are disclosed, except that Monaghan is due to give birth in late fall. The forthcoming baby will be the first for either of them.

News
>
Music News
June 03, 2008 03:18:19 GMT

A new rumor regarding the title and release date of 's upcoming album has just surfaced in the media. After earlier reports said that Missy has decided to name her new LP "FANomenal", Rap-Up.com has claimed that the name will be changed into "".

Besides changing its album's title, the website also stated that the release date for the rapper's new record will also be pushed back from June 17 to sometime in September. Rap-up also revealed that it received the news from sources close to Missy, who told the site exclusively. Unfortunately, there hasn't been any official confirmation from the female rapper herself regarding the news.

News
>
Movie News
June 03, 2008 03:12:22 GMT

Another special promotional trailer to the highly anticipated "" has appeared online. The new video footage is entitled "Awaken" and it delivers a retro look with the misty quality of a '70s film. Considerably short for a trailer, this compilation of clips is said to be a part of a special DVD promo at Best Buy.

Though this trailer is not shown using good quality resolutions, the presentation of this trailer is much better that the earlier trailers. It presents a look into the movie with a voiceover explaining who Bruce Banner is and what happens to him when his experiment goes wrong. Still, for those who have seen the earlier released trailers, this over one minute video may display many similar footages to the previous ones. Nevertheless, it still manages to slip in a few bits of unseen footages from the movie.

News
>
Celebrity Gossip
June 03, 2008 02:57:28 GMT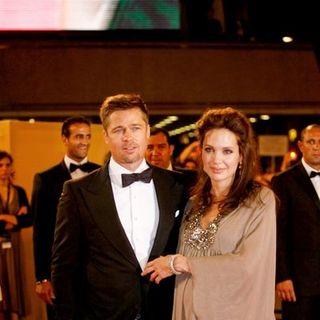 The babies have not yet born, but the bid for their pics has begun. The bidding war to win the first pictures of and 's twins is getting rife with OK! and People magazines as the two highest bidders. And the bidding itself is currently at $15 million.

TMZ, which broke the news, cited one spy as saying the pictures of the celebrity couple's highly anticipated twins are so valuable that both publications would "print blank pages" the rest of year to get them. Money, still according to TMZ, doesn't really matter for OK! and People, adding that "prestige is what counts."

News
>
Celebrity Gossip
June 03, 2008 02:37:51 GMT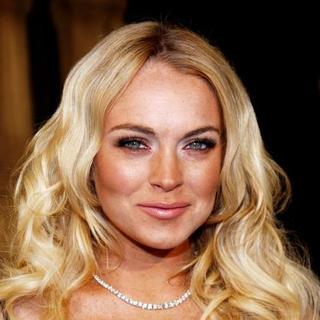 Rumors are mounting that has been offered $1 million deal to come out of the closet as a lesbian and confirm her alleged romance with DJ Samantha Ronson. Well, it appears that she is lesbian for the right price as new report has just surfaced that she turned down the offer, which was made by OK! magazine.

According to the New York Post, OK! magazine has made the starlet the offer "to do the cover" but her team have advised her to turn it down despite the fact that she "really wants this to happen and she needs the money." "They sent offers and we passed," a spokesperson for the actress has confirmed.

News
>
Music News
June 03, 2008 02:29:46 GMT

Getting close to the release date of his new LP "", has just premiered a new music video on June 2. The new clip was made to accompany the rapper's song titled "I'm Da Man" and just like the single, the video will also feature .

The single itself is the second one that he has released from his record as previously the rapper has already outed "Bust It Baby Pt. 2" as the first. "Bust It Baby Pt. 2" has also got its accompanying music video premiered on April 28.

News
>
Movie News
June 03, 2008 02:27:09 GMT

A brand new trailer promoting the forthcoming sci-fi thriller movie "" has been making its way to the net. Timed at 1:38 minutes, the Russian language video footage is considerably short for a trailer, but it still presents hair-rising and creepy scenes to the viewers.

Combining already released footages with new ones, the compilation of clips gives out chance to fans and others to get a deeper insight to the television series' second adaptation movie. The trailer opens with a night time shot of a snow covered woods and a cabin in the middle of the woods. It then continues with a clip showing a woman sitting inside a car and a shadowy image of a person can be seen running in front of the car. Further into the trailer, the chilling and gripping tension is extended with more clips shown.

News
>
Movie News
June 02, 2008 09:46:40 GMT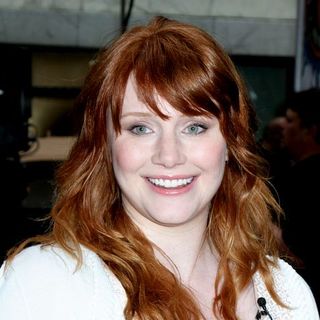 Before the actors strike gets to be done and can potentially jeopardize the production of "" in the future, it seems that filmmakers behind the action thriller film series have taken preventive action. In the latest report concerning the fourth installment of the "Terminator" series once made famous by , it is said that Warner Bros. Pictures have decided to find a replacement for .

The co-star of in "" is more likely to be replaced by who is now in the state of negotiations for Gainsbourg's role. Slated to portray John Connor's wife, Kate, Gainsbourg had to bow out of the project for the reason of possible future scheduling conflict. Reportedly, if the actors strike is indeed taking place, the 36-year-old would be facing a clashing schedule between "Terminator Salvation" and a French comedy movie she is attached to.

News
>
Celebrity Gossip
June 02, 2008 09:15:57 GMT
While the Internet gossip websites are already afire with reports that is going to be a father, new claim surfaced by the hour that the "American Idol" alum is expecting a baby boy. It was TMZ which first broke the news on the baby's sex.

Citing its multiple spies, TMZ claimed Clay's record producer Jaymes Foster whom he's artificially inseminated is pregnant with a baby boy. She's due to give birth August later this year. No other details being unveiled though.

News
>
Music News
June 02, 2008 08:58:05 GMT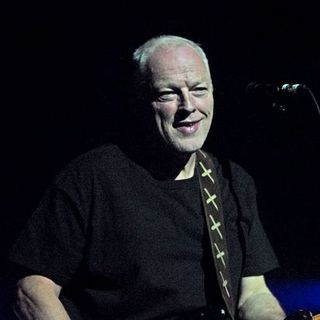 No country for old man, that's probably the line that describes what the Glastonbury festival's organizers thinks of 's . Reports said that the organizers have rejected David's wishes to play at the annual festival because they think that he is too old.

The news surfaced after a source told The Sun newspaper that despite David being desperate to perform at Glastonbury, one of the organizers Michael Eavis turned it down. "Dave has always had a soft spot for Glastonbury. He's got a window in his touring plans and thought he'd contact Michael about performing. And while Michael was grateful for the offer he turned it down," the source said.

News
>
Movie News
June 02, 2008 08:53:43 GMT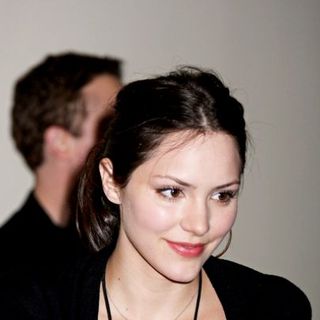 The American Idol alumni seems to be craving to be a film star. In about three months time on August 22, the 24-year-old singer is going to make her feature film debut when Columbia Pictures' comedy film "" hits the theaters. But, before the flick even gets near the big screen, she has landed yet another part in a feature film and this time she gets a tougher role.

The runner-up of the fifth American Idol season has come aboard an independent suspense thriller "The Storyteller" in which she will be playing Tina, a writer's assistant investigating the truth behind her boss' muse and narrator of his stories. The "Over It" singer will be sharing screen with and Anita Briem in this psychological drama.

News
>
Music News
June 02, 2008 08:23:54 GMT

Country super star showed that he has a great heart inside of him as the singer gave a special present for a kid's birthday. Tim surprised his 9-year-old fans by asking the boy to sing with him on stage at his recent gig on May 30.

The boy, Luke Wood, didn't expect that Tim would give such a treat to him. The kid was definitely happy because singing with the country star is his biggest dream, revealing that fact Luke's mom, Kendra, said, "My son Luke has been a fan since he was three-years-old and always has said that he was going to sing with Tim MCGraw someday."

News
>
Movie News
June 02, 2008 08:05:44 GMT

Since the story of "" sequel got out to the public, director Michael Bay has noted that "" is going to have a lot of new and unique robots. Recently, writer Roberto Orci hinted that the sci-fi action movie may be having ten robots each on the two quarreling robot clans.

Posting the report on , Orci wrote, "I'd love and think we could almost barely manage ten on each side, with some front and center and others as more supporting." If this DreamWorks' film is indeed having 20 robots within, it would top the robot cast in the first film which features 13 robots, five on Autobots' side and the rest were on Decepticon's side.

News
>
Celebrity Gossip
June 02, 2008 07:52:48 GMT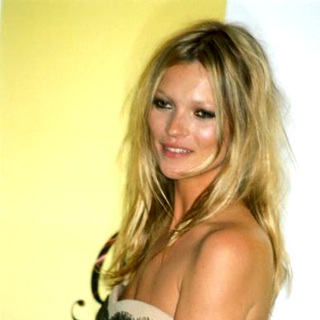 gets the axe. The supermodel and mother of one reportedly has lost her contract with lingerie giant Agent Provocateur, worth $1 million, and is being replaced by a much younger and not so famous model, identified as Alice Dellal.

"Everyone is stunned," a source told British newspaper The Sun. "Kate's shots were really well received, but bosses thought it time to move on. They want a fresh new face and think they've found just the candidate in Alice."