News
>
Movie News
February 28, 2008 09:34:07 GMT

The official trailer of "", the upcoming comedy film based on the '60s television show and starring and , has been released online by Warner Bros. Pictures. The almost two and a half minutes video footage has been screened at WonderCon in San Francisco before being posted in the web.

Started in a more serious tone than the teaser, the trailer slowly builds up its comical tone as the video goes on. Most of the scenes presented in the clips compilations are not showcaseed in either the teaser or the international trailer, such as the clips in which a man getting hit by a bus and misusing a stapler by stapling a paper to a man's face.

News
>
Movie News
February 28, 2008 09:03:51 GMT
Though "" director Jason Reitman has ditched the sequel idea, the script of the drama comedy movie's sequel has allegedly been written as it was put . Slash Film which reported the news first stated that though offered for the bargain price of $100,001.00, the script wasn't being written by the Academy Award-winning scribbler Diablo Cody.

On the auction site, eBay user by the name of 'screenwriter_in_paradise' claimed to be the writer of the script noting, "I have written the sequel." In promoting the sequel script, 'screenwriter_in_paradise' wrote, "Juno grossed over $130 million domestically...If Mr. Mudd, Mandate or FoxSearchlight don't buy than it is available to any legitimate production company that wants to jump on the bandwagon. Your lawyers will tell you the names will have to be changed, so we will call this 111 page script Juno-like or Junoesque. A 4-page sample is available via e-mail. The screenplay is copyrighted and registered with the WGA."

News
>
Music News
February 28, 2008 08:58:22 GMT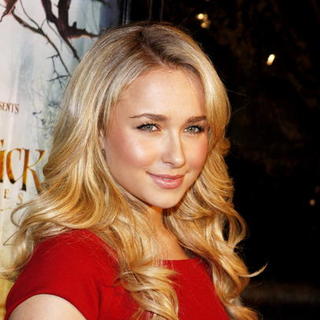 has made use of the spare time she had while the writer's strike was going on earlier this year by working on her album. The starlet who claimed worldwide fame through her indestructible cheerleader role in TV series "Heroes" finished shooting the show in December 2007 due to the WGA strike.

When asked what she had done while not filming, Panettiere said "Working on my album...The thing about the album that I wanted the most was making sure that every song didn't sound the same." According to her MySpace page, the debut studio album from the actress will be released later this year in Spring.

News
>
Movie News
February 28, 2008 08:30:38 GMT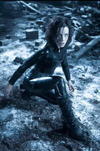 The English actress won't be reprising her role in the third installment of the action fantasy film franchise "". According to IESB, the co-star of in "" has revealed that she won't be returning to the film's series.

At the junket for her upcoming drama film "" to open in theaters on March 7, the 34-year-old actress revealed that she won't be making any cameo appearance in the Screen Gems' vampire-genre film. IESB noted that the actress confessed that she might reprise her role one day like what do with "".

News
>
Music News
February 28, 2008 08:29:35 GMT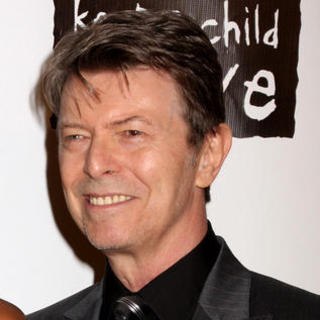 is taking part in the soundtrack to TV series "Heroes". The rock singer who has not released an original material since 2003 is contributing his 1977 single of the same title to the CD which will be available physically via Best Buy on March 18 and digitally via Zune.

Meanwhile, is also among the contributors, lending "Man in the Long Black Coat" that appeared on his 1989 album, "". The singer who is notoriously strict in licensing his singles decided to give the permission to the song because the show's producer Allan Arkush and creator Tim Kring has worked with Dylan in another TV series "Crossing Jordan".

News
>
Celebrity Gossip
February 28, 2008 08:27:08 GMT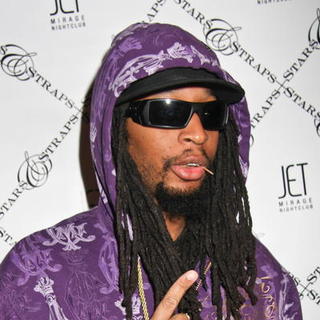 Is a rapper, hype man, and producer, can now add wine maker into his ever-growing career resume. Sources tell Hollyscoop.com exclusively that the star, best known as one of The Eastside Boyz, has just released a collection of wine.

The wine, called , reportedly includes a merlot, chardonnay and cabernet sauvignon. The wine is already being distributed in California and will hit shelves within the next two months.

News
>
Movie News
February 28, 2008 08:12:33 GMT

The new romantic drama starring "" has got its promotional trailer released. The video footage ran for about two and a half minutes and pretty much gives out the idea what the movie is about.

The trailer let out the first look into the drama film about the two leading characters who lost their special ones. In the trailer, it can be seen how Kutcher's character connected to 's while coping with their pains and how their relationship moves to something more than friends.

News
>
Celebrity Gossip
February 28, 2008 08:10:23 GMT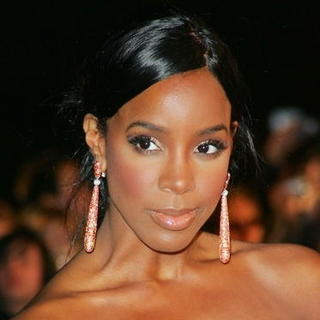 Rumor has it that agrees to pose for the popular men's magazine Playboy. Report on that matter has not yet been confirmed, though it might be a way for the R&B singer and songwriter to jump start her career in the industry.

While there has yet official statement from Kelly nor her people, talk is heating up that the former member will earn an estimated $500,000 to $1M for the shoot. MediaTakeOut was the first to report that matter.

News
>
Celebrity Gossip
February 28, 2008 07:51:16 GMT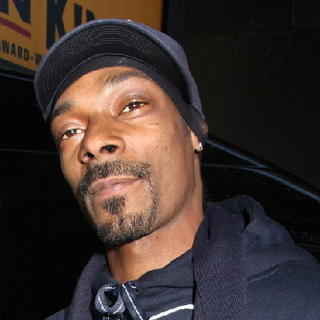 In addition to the well wishes her friends gave her, also accepts some baby advice from . The rapper has given the new celerity mother some parenting advice.

"One baby at a time," Snoop told Lopez. "She's going to have a good time with it. Babies are beautiful, especially having two at one time. I wish her luck, and how her babies remain to be safe and healthy and she enjoys her time with them."

News
>
Movie News
February 28, 2008 07:02:58 GMT

The remake of George Mihalka's 1981 horror film "My Bloody Valentine" is reportedly going to join the list of movies to be made in 3-D. According to ShockTillYouDrop, the Lionsgate Films' movie is now set to be shot in a 3-D format.

Aside from the 3-D news, it was also reported that the film's release date has been pushed forward from its original February 13, 2009 to January 23, 2009. "Valentine" will be helmed by "White Noise 2: The Light" director Patrick Lussier. Penned by Todd Farmer and Zane Smith, the film tells the story of a legend that turns out to be real when a group of people celebrating Valentine's Day got murdered.

News
>
Music News
February 28, 2008 06:39:43 GMT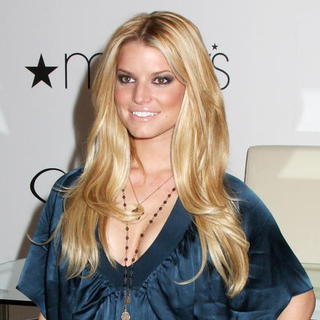 Giving something back to the community, is set to perform in front of U.S. troops in Kuwait. According to a press release, she will join rock bands and Filter, comedian Carlos Mencia, and DJ Z-Trip during the event.

"It's truly an honor to perform for the troops," Simpson said in a statement. "Through Operation MySpace, I get to serve my country by doing what I love to do in front of thousands of brave men in uniform. It's every girl's dream!"

News
>
Movie News
February 28, 2008 06:24:25 GMT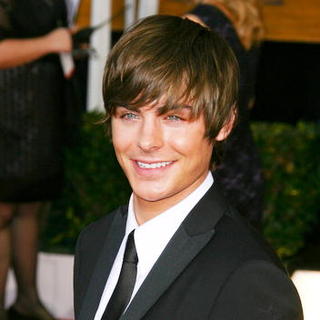 Known for his dancing moves and singing skills in "High School Musical" series, the "" actor is showing off his dancing skills once again in his latest comedy film "". According to MTV Movie Blog, the 20-year-old heartthrob will be seen dancing with cheerleaders in one of the Burr Steers-directed film's scenes.

"Seventeen" producer Adam Shankman revealed the spoiler to the music network site stating, "We have some very funny scenes between him and from ',' which are off-the-charts funny. But there's also this big thing with Zac dancing with a lot of cheerleaders that is very, very fun and funny." On the claimed to be hilarious scene, the producer further said, "Let's put it this way. I'm a dance historian, so you know the steps are going to be right on."

News
>
Music News
February 28, 2008 06:15:40 GMT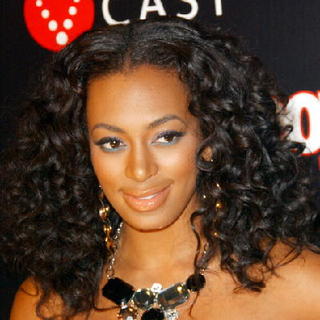 is looking for talented musicians to join her in a band that will back her up during live shows. The younger sister of will hold an audition on March 6 at Los Angeles' SIR Studio.

Solange is reviving her '60s inspired band, The Hadley Street Dreams, by searching for 2 female background singers, 1 drummer, 1 guitar player, 2 keyboardists, and 1 bass player who is able to play upright as well. The selected musicians will be involved in many events leading and following the release of Solange's new album, "Soul Angel and the Hadley Street Dreams" which is due August this year.

News
>
Celebrity Gossip
February 28, 2008 05:54:39 GMT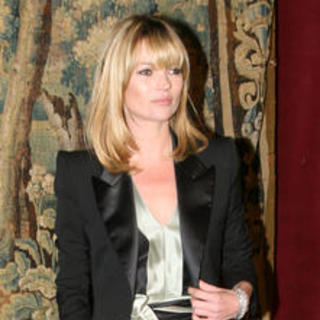 Is said to be desperate to have a baby with her boyfriend, The Kills guitarist Jamie Hince, reportedly has switched her diet to the one used by to aid her fertility. Besides, she's also said to be giving up alcohol and coffee.

On Moss' adoption of Gwyneth's fertility diet, news media reported that the supermodel is following a super-healthy eating regime to improve her chances at getting pregnant. She has had one daughter, Lila Grace Moss-Hack, from a previous relationship with magazine editor Jefferson Hack.

News
>
Movie News
February 28, 2008 05:11:44 GMT
Reported to be slated for 2010 release earlier, it was now said that the superheroes flick "Justice League of America" will be put for an earlier release in 2009. Variety stated that as the writers' strike is over, Warner Bros. Pictures are pushing the movie forward to 2009 and some of the cast have been outed as well.

On the casting news, it was reported that the Seth Cohen of "The O.C." series , actor Jr. and Australian supermodel turned actress Megan Gale has been signed to join rapper who has earlier said to be cast as the Green Lantern. Brody landed the part of The Flash, Hammer got Batman and Gale has been set to portray Wonder Woman.