News
>
Celebrity Gossip
March 09, 2007 04:17:41 GMT
made an appearance Thursday March 8th in Tokyo for several "fan appreciation events." There were 400 people who showed up, all of whom claimed as die-hard fans, and more than 100 orphans and handicapped children who were invited for free.

The guests, each of whom paid 400,000 yen (3,400 dollars) for an exclusive dinner and a snapshot with the music legend, were taken into a private cubicle for a brief photo shoot with the King of Pop. "He was giving out hugs and handshakes and he was very gentle with me. It was very nice," one of the fans said.

News
>
Celebrity Gossip
March 09, 2007 03:55:06 GMT
can for now on feel a bit relieved as her daughter, who has reportedly fallen ill in England, is "doing much better."

"We are happy to report that their daughter is doing much better," Depp's rep, Robin Baum, said in a statement. "The family greatly appreciates the continued support and respect of their privacy."

News
>
Celebrity Gossip
March 09, 2007 03:48:53 GMT
Canceling a gig at Slane Castle last September 17, 2005 has brought a prolonged effect for . Ireland's High Court has called him to testify on the reasons that affect him calling off the show.

Conducted as part of "Anger Management Tour" the Slim Shady was supposed to perform in place for the 80,000 tickets sold. Instead of making a show, Eminem gave a last minute cancellation and made "exhaustion" as the subject.

News
>
Celebrity Gossip
March 09, 2007 03:20:59 GMT
It's tragic. , rock guitarist of music group , said Thursday March 8th he would enter rehab "to work on myself," just days before the music act will be honored at a Rock and Roll Hall of Fame induction ceremony in New York City next week.

In a statement released by his rep, Eddie said "I would like Van Halen fans to know how much I truly appreciate each and every one of you. Without you there is no Van Halen. I have always and will always feel a responsibility to give you my best. At the moment I do not feel that I can give you my best. That's why I have decided to enter a rehabilitation facility to work on myself, so that in the future I can deliver the that I feel I owe you and want to give you."

News
>
Music News
March 09, 2007 03:10:46 GMT
After the tremendous success of Soul2Soul II Tour 2006, and are ready to get it on again. Naming this year's tour Soul2Soul 2007, the husband and wife have announced that this leg of tour will begin June 6 in Qwest Center, Omaha-Nebraska and continue up to August 10 in Honda Center, Anaheim-California.

This time the tour is mainly sponsored by Jeep and is expected to give the same success that it did last year. The couple will visit 34 venues including the new stop at Canada. "To know that we're able to do this again is a great feeling, but we'll have more to live up to this time. There'll be some new songs, along with the best of 'Soul2Soul II,' to make 'Soul2Soul Tour 2007' an even better experience," the couple has stated ""This is why we get into this business, to be on stage and sing in front of thousands of people."

News
>
Celebrity Gossip
March 09, 2007 02:59:11 GMT
is Hollywood's number one hunk. The pop singer has topped the 'Guy Candy' list compiled by TV show Access Hollywood, praised as "easy choice."

"With his trademark moves and signature style, Justin brought sexy back to stay and Hollywood can't get enough," the show's editors said on the recording artist.

News
>
Celebrity Gossip
March 09, 2007 02:38:55 GMT
injured, but don't worry for he's fine. The actor sprained his shoulder last week while shooting his upcoming film, the action horror "."

A representative for the actor said, "Will strained his shoulder on Thursday morning and after work he immediately went to the hospital. He worked Thursday and Friday and was just having a little bit of therapy. It is absolutely not something major."

News
>
Music News
March 09, 2007 02:26:57 GMT
In search for seventh doll for troupe , reality show "Pussycat Dolls Present: The Search for the Next Doll" which was aired in The CW last March 6 has reduced the number of contestants from 8,000 to mere 9.

These 9 girls have gone through some paces in the auditioning process, including the cut from 18 to 9. Fulfilling the criteria of 'has talent, drive, passion, be a good singer, a hot dancer and be sexy', 9 names have stood among the crowd. They are Anastacia, Chelsea, Melissa R., Asia, Jaime, Melissa S., Brittany, Mariela, and Sisely.

News
>
Celebrity Gossip
March 09, 2007 02:13:11 GMT
While rumors are circulating on 's upcoming adoption, here we bring you details on it. Yes it's true that the actress is about to adopt a Vietnamese child, and it will be a boy between the ages of three and four from an orphanage on the outskirts of Ho Chi Minh City.

Vu Duc Long, the head of the justice ministry's international adoption department in Hanoi confirmed that the adoption process should not take more than three months, a month quicker than the normal time frame, because Jolie already chose the child during a previous visit to Ho Chi Minh City.

News
>
Celebrity Gossip
March 08, 2007 09:46:08 GMT
Compared to any other Hollywood's blondes, is the best. The pop singing star has topped In Touch magazine's list on Hollywood's Hottest Blondes.

Coming at the very top position, Christina is followed after by who is ranked 2nd, and at the 3rd spot. Rounding out the Top 5 is at No. 4 and at No. 5.

News
>
Movie News
March 08, 2007 09:39:47 GMT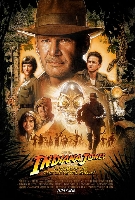 Seems Indy will have a companion in his fourth journey. Variety has revealed that "" star is in final negotiations to land a role as the son of our hero in what is currently referred as "Fourth Installment of the Indiana Jones Adventures."

Rumors about his involvement in the latest of the hit series have been circulating heavily along with those about 's inclusion. George Lucas, who co-wrote and executive produced the three previous installments, however, recently debunked the latter, saying the actress is "absolutely not" in the project.

News
>
Celebrity Gossip
March 08, 2007 09:17:36 GMT
He's back in the dating saddle again. Following his split from Hollywood actress , has been romantically linked to such notable females as and . Yet the guy finally gives his love to Sveva Gualdi.

The Hollywood hunk and the top Italian model have been spotted getting intimate on dates around New York. In Touch reported, Hartnett was spotted romancing Gualdi last week as they strolled the streets together.

News
>
Music News
March 08, 2007 09:13:33 GMT
' depression and declining career is finally taking its toll for rapper . Armed with sympathy for the once phenomenal singer, Timbaland wants to help reclaiming her glorious days by working up a new recording for her.

Tapping , Timbaland has asked him to tag along in the 'rescue Britney' plan. Responding to that, Timberlake sets only one condition, "She's just gotta be serious." Yet none of the spoke persons from the three parties has been communicating further for this issue.

News
>
Movie News
March 08, 2007 09:08:49 GMT
Onboard to bring out what seems to be a promising film, Universal Pictures is set to develop a new film feature entitled "" following its successful acquisition to Nick Redfern's novel "Three Men Seeking Monsters: Six Weeks in Pursuit of Werewolves, Lake Monster, Giant Cats, Ghostly Devil Dogs, and Ape-Men."

Likely to stay true to the original, the project will center on three guys who unite and set off on a road trip together to visit every place in the British countryside where monsters have allegedly been spotted. Names attached to act have not yet been revealed, but it is said that the studio is hoping to get "" star in the cast.

News
>
Celebrity Gossip
March 08, 2007 08:54:22 GMT
, an American Grammy-winning singer and songwriter, was inducted into Hollywood's RockWalk on Wednesday March 7th.

Expressing his gratitude concerning the honor, the star said "Thank you to everybody, and my fans who have come out," just before putting his hands in wet cement at the sidewalk gallery outside the Guitar Center on Sunset Boulevard.