News
>
Music News
January 25, 2007 04:47:44 GMT
In another dire week at music retail, , the band formed by "American Idol" contestant , successfully took the top spot of the Billboard 200 with their eponymous album sold another 65,000 copies in the United States in the week ended January 21st. This is the first time ever that the set hits the No. 1 spot in its ninth week on chart before previously debuted at No. 2 in November and not been lower than No. 11 since.

Coming next is Sony's "" soundtrack, which secured the No. 2 spot, sold 130 copies less than that of DAUGHTRY's. Disney's "Jump In!" soundtrack followed close at No. 3 sold 57,000 copies, just one place ahead of 's self-titled Capitol debut at No. 4 on sales boost to 55,000. 's "" slid 2-5 with sales declined to 52,000.

News
>
Celebrity Gossip
January 25, 2007 04:13:30 GMT
Which one is correct? was never meant to be success or entertainment industry is just not fit him? Either one, the self-called aspiring rapper has proven that he was never born to be a star.

After his failed rap career, the man is giving hand at doing ads. Sad to say that this time around he also doesn't make it, as a leading restaurant association has called for the cancellation of a TV commercial featuring him as a failed rap star working in a fast-food eatery.

News
>
Movie News
January 25, 2007 04:10:48 GMT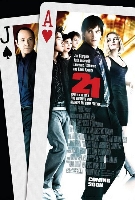 This probably is quite a big reunion for as she openly told Womens' Wear Daily in an interview at Paris Fashion Week that she is about to take part in "" for Columbia Pictures.

Not only finds herself to once again appear opposite onscreen after their last collaboration in "", the beauty also will reunite with Robert Luketic, the project's helmer, who previously directed her in "."

News
>
Celebrity Gossip
January 25, 2007 03:42:19 GMT
To everyone shock, it is reported that R&B singer was involved in a fatal, four-car accident on a Los Angeles freeway last month which sadly left a 38-year-old woman dead.

Police said on Wednesday January 24th the accident happened at 10:30 AM on December 30, 2006 on the 405 Freeway in Los Angeles. It is reported that Brandy was driving her 2007 Land Rover at 65 mph and did not notice that cars in front of her had slowed considerably that her vehicle then struck a 2005 Toyota.

News
>
Celebrity Gossip
January 25, 2007 03:21:40 GMT
Maybe they think they have had enough from their five years marriage. Thus, it comes to no surprise at all that and her husband Coleman Laffoon decided to go separate ways.

A spokeswoman for the actress confirmed the report Wednesday January 24th. "They have requested that they be allowed their privacy at this time," publicist Lisa Kasteler said in a statement.

News
>
Movie News
January 25, 2007 02:57:37 GMT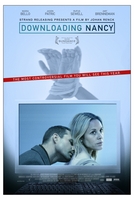 Set to build a great onscreen chemistry, and have both given agreement to highlight "", a thriller flick about the fatal attraction occurring between a woman and the hit man she hired to kill her.

Here Bello is billed as an unhappy wife Nancy who wants to end her own life in a bizarre way by hiring a man she meets on the Internet to kill her, played by Liotta. Things get more complicated when the two unexpectedly form a relationship, which makes it difficult for the man to finish the task.

News
>
Celebrity Gossip
January 25, 2007 02:33:13 GMT
Just days after rumors on their break up came to the surface, talk is heating up on and have secretly tied the knot.

Ledger and Williams, the parents of 14-month-old daughter Matilda, applied for a marriage license in Brooklyn last November and the actor has now been spotted wearing a wedding ring.

News
>
Celebrity Gossip
January 24, 2007 09:35:36 GMT
Ranging from acting to singing, is now adding radio host to his resume. The actor-singer is launching "The Foxxhole," an entertainment and lifestyle radio channel, Sirius radio announced on Tuesday January 23rd.

The 24/7 channel, which is about to be launched in the spring, will feature urban comedy bits from comedians, as well as showcase music, skits, radio theater and more. It is Foxx himself who will serve as executive producer, on-air host and contributor for the channel on a daily basis.

News
>
Celebrity Gossip
January 24, 2007 09:13:02 GMT
is now a mom. The singer has given birth to her first child with boyfriend, music engineer and producer Mike Napolitano Saturday Jan. 20.

The newlyborn, a baby daughter named Petah Lucia, was born at the couple's Buffalo, N.Y., home and weighed in at 7 lbs., 8 oz.

News
>
Music News
January 24, 2007 08:43:55 GMT
British pop group has secured a long-term deal with record label Parlophone. The good news was confirmed Tuesday January 23rd.

And while spokesman for Parlophone's parent company, EMI Group PLC's EMI Records, refused to give further details, Babyshambles co-managers said band members are delighted with the deal "and look forward to a long, fruitful and creative relationship with Parlophone."

News
>
Movie News
January 24, 2007 08:22:27 GMT
The cast list of "" should be bulging by now for five more names have been added into the lineup. Director has revealed via his MySpace blog that Adrienne Barbeau, Clint Howard, Courtney Gains, , and have all been picked up for the project, making them the latest addition in the lineup after .

While Zombie did not indicate what parts these stars will play, it is said that Dourif has already been plotted to portray Sheriff Haddonfield. In the meantime, there is still no word on who will play the lead character of Laurie Strode.

News
>
Celebrity Gossip
January 24, 2007 08:13:54 GMT
The anorexia claim published by the Daily Mail has made so furious that the actress then decided to take legal action against the publication.

The British movie star is reported to be taking legal action against the Daily Mail after the paper suggested that she lied about having an eating disorder. That's not all, the newspaper also published a picture of Keira in an article on January 11th about the death of a teenage girl suffering from anorexia.

News
>
Celebrity Gossip
January 24, 2007 07:47:32 GMT
Aside from the many negative publication concerning her private life, has on Friday January 19th been appointed ambassador for Rio de Janeiro.

On the supermodel choosing, Mayor Cesar Maia said that it is all because Campbell "has an image which is the face of Rio de Janeiro, and can represent the city abroad like no-one else".

News
>
Movie News
January 24, 2007 07:26:50 GMT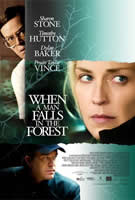 Drawing near to the opening day of the 57th Annual Berlin International Film Festival, the organizers of the event at last have finalized selecting titles for the event's Competition program this year. Out of twenty-six films screened, twenty-two are being listed as Golden Bear Award contenders with seventeen of them encountering world premieres and five facing international premieres.

Apart from the previously-reported titles, there are nine other movies set up for world premieres, namely "Angel" (France/Belgium/U.K.), "Beaufort" (Israel), "Desert Dream" (Korea/France), "Hallam Foe" (U.K.), "The Other" (Argentina/France/Germany), "" (Canada/U.S.), "" (France/U.K./Czech Republic), plus "Lost in Beijing" and "Tuya's Marriage" which both come from China.

News
>
Music News
January 24, 2007 07:13:23 GMT
His breaking arm resulted from a snowboarding accident has forced drummer, Jonny Quinn, to quit the band's forthcoming tour. Quinn suffered his injury while snowboarding in the French Alps.

Concerning the incident, the hitmakers have replaced Quinn with the services of longtime friend Graham Hopkins who thus will join the band for their forthcoming European and Australian dates, starting on 4 March in Offenbach, Germany.