News
>
Movie News
March 13, 2007 05:13:56 GMT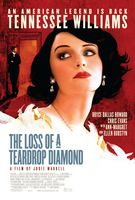 Back in November, news spread that would lead the cast of "", but now it seems that the task will probably be entrusted in the hands of instead for Production Weekly has claimed that the red-haired beauty is currently involved in negotiations to replace the younger actress in the project.

Based on the Tennessee Williams previously undiscovered screenplay, the flick revolves around Fisher Willow, the disliked 1920s Memphis debutante daughter of a plantation owner, who is caught up in a romance with Jimmy, the down-and-out-yet-handsome son of an alcoholic father. Names confirmed to star so far include , Ellen Burstyn, , and Ann-Margret as Willow's spinster aunt.

News
>
Music News
March 13, 2007 04:40:27 GMT
For two weeks in a row, 's "Shine" holds the position of #1 in UK singles chart. At the same time the band's second single "Patience" is still holding on its right in Top 40 at No. 20, while the album "" also reigns #3 in UK album chart.

Following behind "Shine" is 's "The Sweet Escape" featuring . In its seventh week, it sat at #3 last week. ' "Ruby" that falls 2-3 this week then fills in the spot. Triggered by the release of CD single version last week, 's "What Goes Around Comes Around" moves up 10-4 this week.

News
>
Celebrity Gossip
March 13, 2007 04:39:08 GMT
was held by Swedish police overnight Monday March 12th on suspicion of being under the influence of narcotics.

The rap star was arrested in a car in central Stockholm after performing at a concert with at the city's Globe arena. He was heading to a party after a concert in the Swedish capital when police stopped the car he was riding in around 1:30 a.m. (12:30 GMT), said Stockholm police.

News
>
Movie News
March 13, 2007 04:15:01 GMT
Now there is no doubt that "" will be a Frat Pack movie with the coming of as the funnyman has delightfully boarded the DreamWorks' comedic project to play a role opposite .

Billed as one of the five actors stuck in a real war-like situation when filming a big-budget war flick, Black will portray an overweight gross-out comedian named Jeff "Fats" Portnoy who is forced to kick his drug addiction during the shooting. Other two will be played by and with Stiller playing a character named Speedman.

News
>
Celebrity Gossip
March 13, 2007 04:01:53 GMT
No stranger to scandal and controversy herself, Kristy Swanson is being tipped to play on "Law and Order: Criminal Intent."

The "Criminal Intent" version of Anna Nicole's life and death is coming this May. So you better get ready. What's more, it is also rumored that comedic actor Jon Lovitz will play the former Playboy Playmate's manager, lawyer and companion Howard K. Stern.

News
>
Music News
March 13, 2007 03:27:10 GMT
Setting a more real theme in new album "", employs some of his life experience to be slipped in his lyrics. The rapper's ultimate goal in making this record are to keep it real and to re-ignite the dying flame of hip-hop sales.

Working under the label run by 50 Cents, G-Unit Records, Young Buck expressed his concern over the declining sales of hip-hop records yet he refused to be let down by this. He said that it just 'fuels his fire'. As a start, his new album which is due March 27 has released its first single "Get Buck" and it immediately entered #55 on Billboard's Hot R&B/Hip-Hop Songs chart.

News
>
Celebrity Gossip
March 13, 2007 03:11:02 GMT
was banned from a Manhattan movie set Saturday March 10th by police. The rap star was actually slated to co-star in the crime thriller "Order of Redemption" with Academy Award nominee that began shooting over the weekend in New York and New Jersey.

The reason behind is public safety concerns. The Associated Press speculated the banning for Rhymes from the set might stem from the star's reluctance to cooperate with NYPD after his bodyguard was shot and killed on the set of the video shoot for his "Touch It (Remix)" single. Nevertheless, an NYPD spokesperson denied it, claiming the request came from the mayor's office and not the NYPD.

News
>
Movie News
March 13, 2007 02:44:55 GMT
Well, it would be refreshing to see go for a lighter side after her recent involvements in thriller and drama genre. Variety has reported that the Oscar-nominated actress is poised to be the female lead in a romantic comedy titled "" for First Look Pictures.

Adapted from Amy Sutherland's book of the same name, the picture will center on the year she spent with students at the Exotic Animal Training and Management Program at Moorpark College, California where they learn how to communicate with animals. Onboard to pen the script are duo Todd Louiso and Jacob Koskoff who also carry the same duty for "Marc Pease Experience."

News
>
Celebrity Gossip
March 13, 2007 02:41:17 GMT
The soon to come baby is bringing a blessing to the family. For the sake of the baby, is working on a reconciliation with estranged mother Candy Spelling.

"We have been in touch with each other and are in the process of communicating and working things out," Candy told People. As of Tori, the actress has on Monday's Good Morning America also said she was hoping to reconcile with her mother but did not go into specifics.

News
>
Music News
March 13, 2007 02:28:03 GMT
The argument that has been running up and down over the song "Excuse My French" is finally set straight by 's official website. The song does not belong to the artist.

For months Kylie's new album is rising in demand especially after the announcement of its approximate release that is scheduled for this year. People are expecting the exact release date and also the first single to be released. That is when "Excuse My French" leaked on the Internet and rumor started to spread that it is the artist's first single.

News
>
Celebrity Gossip
March 13, 2007 02:18:00 GMT
and boyfriend DJ AM have split, it has been reported. The romance between them has already fizzled, after only two months of dating.

Word of the breakup was first reported Monday March 12th by The New York Post, which reported the singer-actress dumped the DJ. Being asked on that matter, a rep for Moore won't comment on her private life.

News
>
Movie News
March 13, 2007 01:56:45 GMT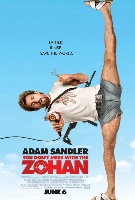 Long recognized to be the frequent collaborator of , is on the brink to once more get into the same frames with the "" star as the funnyman is currently engaged in talks to take part in "."

A Columbia Pictures production, the comedy flick revolves around a Mossad agent, played by Sandler, who fakes his death so he can move to New York and become a hair stylist. It is said that Schneider will portray an East Yistannen cab driver should he finalizes the deals.

News
>
Movie News
March 13, 2007 01:55:08 GMT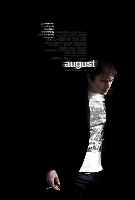 Going for a smaller scale in taking his next acting stint, has signed on to topline and produce an indie feature entitled "August" which also features "" star .

Set to start filming April this year in New York, the project finds Hartnett as one of two brothers who try to keep their startup financial company afloat on Wall Street a month before the 9/11 tragedy. "XX/XY" helmer Austin Chick has been hired to direct from the script he co-wrote with Howard A. Rodman.

News
>
Movie News
March 13, 2007 01:51:04 GMT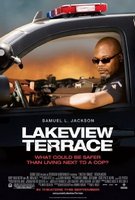 Aiming to complete names involved in its thriller project of "", Screen Gems is reportedly holding negotiations with and Neil LaBute to star in and direct the flick, respectively.

Already has both and submitted into the cast, the flick concerns an interracial couple who comes into their nightmare upon moving into a home next to a racist LAPD officer, played by Jackson. Kutcher will likely be billed as the male half of the couple, if everything goes as expected.

News
>
Music News
March 12, 2007 09:33:44 GMT
India will be 's next stop in the Latin America and Europe leg of tour. It is claimed by the members as their first time to visit and perform in the country. The band is scheduled to play in India's financial and film hub of Mumbai on June 2.

This visit is an additional venue to the Latin America and Europe tour beside United Arab Emirates. The tour itself is held in between the band's tight schedule to record the 15th studio album which is planned to be released in fall 2007.