News
>
TV News
February 27, 2009 06:36:29 GMT
The long wait is shortened, 's episode in "" is coming next week. On March 5, the country singer will portray a girl named Haley Jones who had formed a rather close bond with Nick while she was still alive. The preview of the episode is using Swift's song "You're Not Sorry" which is found in her second studio album "".

Presented in flashbacks, the episode follows the happenings of a seedy motel's inhabitants over the course of a year. The CSIs are called to a few too many cases to be coincidence and one CSI in particular finds himself becoming emotionally involved.

News
>
Celebrity Gossip
February 27, 2009 06:33:16 GMT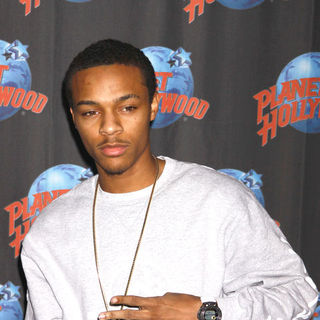 Offering further comment on the battery case involving estranged celebrity lovers and , told MTV News on Wednesday, February 25 that Chris' arrest should not affect his singing career. He, furthermore, urged fans to understand the fact that though Chris is a music star, he is a human being who isn't perfect just like any other people.

"I just want people to know that as entertainers, our job is to entertain," Bow Wow argued. "We're not perfect. We put our pants on the same way everybody else puts their pants on."

News
>
TV News
February 27, 2009 06:10:40 GMT

TBS have released a sneak peek to "" episode March 4. Janine's parents, Liz and Larry come to visit the new twins and as usual, they clash with everyone. Janine's relationship with her mother is soon tested.

Also, Malik and Alex agree to go out on a date. But when their parents insist that they need supervision, Calvin and Mercedes are enlisted as their chaperons. The episode airs at 10/9c before episode "The Fugitive".

News
>
Movie News
February 27, 2009 06:07:37 GMT

While reaps success with "", he couldn't hide the fact that he wants to see Madea dead. In an interview while promoting "Goes to Jail", the actor/filmmaker fessed up of his idea, stating "I would love to see Madea die a slow death in the next film," but quickly said that he will keep the character alive as long as people want to see her.

As for the reason for killing Madea, Perry uncovered that though Madea is fun to watch, doing her is "a nightmare". "(She's) a whole lot of fun to watch. But to do it is a nightmare," he explained. "It's all one suit that I'm zipped into, so it's all heavy. The hips are heavy. And the more I sweat, the heavier it gets. I see why women have back problems who have large breasts. Holding those things upright can be tough."

News
>
Music News
February 27, 2009 06:06:32 GMT

has released an official cover art for her song "If U Seek Amy". Having a tag read "BritneySpears IfUSeekAmy" being attached on it, the artwork features a close-up picture of the singer staring at something in the distance.

"If U Seek Amy" was announced as the third single off Britney's sixth major studio album "" on January 7 after receiving 26% of total votes during a poll on her official website. It recently got a warning from the Parents Television Council (PTC) over its lyrics "If U Seek Amy", which sounds like "F*** Me" when sung quickly. Despite its controversy, the track peaked at number 61 on Billboard Pop 100 and sold more than 107,000 copies in the United States, according to Nielsen SoundScan.

News
>
Movie News
February 27, 2009 04:47:56 GMT

A clip from "" entitled "Relieved of Life" has been found. Less than a minute long, the snippet to the drama fantasy highlights on 's Preest while he ponders on what people will do when they are lost and on the crime and action for justice, revealing that he was about to kill a man who has robbed a young woman's life. The clip opens with a glimpse of 's Milo and the aerial shot of Meanwhile City.

"Franklyn" is a split narrative set simultaneously in contemporary London and in a future metropolis ruled by religious fervor. It revolves around an intertwining story of four lost souls; Preest, a masked vigilante detective looking for his nemesis on the streets of Meanwhile City; Emilia, an art student whose suicidal art projects become increasingly deadly; Esser, a broken man in search for his out-of-control son amongst the rough streets of London's homeless; and Milo, a heartbroken thirty-something man desperately trying to find a way back to the purity of first love.

News
>
TV News
February 27, 2009 04:47:13 GMT

"" is spinning its fortune this year. Apart from being stretched for a spin-off, the show is also taking order for the third season. And, in another dose of good news, the series about the Upper East Siders will welcome one of the biggest reunited acts this year to the show.

Posting on their , announce that they will appear in an episode of "Gossip Girl" later this season to perform "Stand and Deliver", the song originally belonging to Adam and the Ants. The episode is May 11, which may as well be the one episode before the season finale. The second season is airing for 25 episodes, which if counted, will end on May 18.

News
>
Celebrity Gossip
February 27, 2009 04:37:51 GMT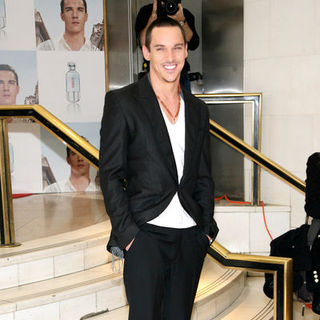 Irish actor reportedly has checked into rehab in a bid to kick his alcohol addiction. The name of the facility where he's been treated isn't disclosed, but it has been claimed that he is attending a recovery center in England.

Per website Independent.ie, suspicions on Meyers checking into rehab arose following his absence from several awards events. Earlier this month, the actor skipped the Irish Film and Television Awards (IFTAs), where his acclaimed TV series "" won a total of 10 awards. He, moreover, didn't attend the Oscar Wilde Awards, which is the annual celebration of the Irish in Hollywood, which was staged in Los Anegles just before the 81st Annual Academy Awards.

News
>
Music News
February 27, 2009 04:27:42 GMT

A brand new material called "The Game Ain't Ready" from hip-hop musical act has arrived. Confirmed to be included in their upcoming album "Uni5", the track has been available to stream on their MySpace and received heavy airplays from fans. It becomes their first single after one of the group's members Flesh-n-Bone was released from prison on July 13, 2008.

Bone Thugs-N-Harmony haven't shared any release date for "Uni5". Words are, they will work with powerhouse producers Scott Storch, who is currently working with in her new album "", and LT Hutton, the same man who made music for 's 2006 record "".

News
>
Movie News
February 27, 2009 04:18:35 GMT

An extended look into two of the horrible disasters to be seen in "" as well as how 's John Koestler encrypted the encoded message has been released through three new clips from the drama thriller. Two of the clips, "Air Crash" and "Subway Part II", come in courtesy of Allocine, whereas "Numbers" is let out by Moviefone.

Serving as an extended sneak peek into the commercial plane crash scene, "Air Crash" gives more on what happens after the plane hits the ground with Koestler in a state of shock walking toward the burned ruins and trying to help the burned victims. "Subway Part II" also shows another extended scene. Continuing the "" clip, this snippet displays how far is the extend of destruction by the subway crash.

News
>
TV News
February 27, 2009 04:15:22 GMT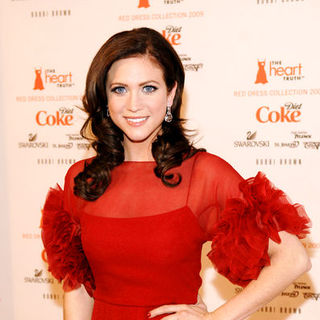 Although not yet given a title, the spin-off to "" has found the possible leading actress. "" star is reportedly in talks to play the younger version of Lily van der Woodsen who is the focus of the story.

No rep has confirmed this casting news yet, but quotes a 'friend' of the actress who says, "Brittany is thrilled. She loves the original show and thinks the 1980's concept sets the spin-off apart from other series on television. She can't wait to wear all the fabulous outfits and really sink her teeth into the role."

News
>
Celebrity Gossip
February 27, 2009 03:54:17 GMT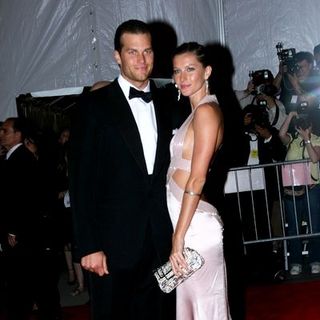 and have tied the knot in a Catholic ceremony which was begun at dusk on Thursday, February 26. The nuptials, taking place in Los Angeles, was "very small and intimate" and guests who attended the wedding mostly consisted of immediate family of the couple. Tom's son, John Edward, from his relationship with ex-girlfriend was also in attendance, US Weekly exclusively reports.

Providing further details of the hush-hush nuptials, writes Gisele, 28, dressed in a form-fitting ivory lace strapless gown with a trumpet skirt, scalloped edges, long train and a floor-length veil with attached handmade satin roses and attached satin headband, all of which were designed by Dolce & Gabbana. Her three dogs, meanwhile, wore matching floral lace collars that were also designed by Dolce & Gabbana. No immediate record on what Tom wore to the ceremony though.

News
>
Music News
February 27, 2009 03:41:27 GMT

has premiered a music video for his single entitled "Circulate", which is taken from his album "". In the Terry Richardson-directed video, he is seen partying with several beautiful girls at New York's Hotel Plaza Athenee. He is also shown doing a live performance in a concert.

Jeezy has released "The Recession" across America since September 2, 2008. He made a collaboration with in "Takin' It There", teamed up with in "Put On" and joined forces with in "My President".

News
>
TV News
February 27, 2009 03:38:52 GMT

The dysfunctional family will be able to be seen a little bit longer. FOX have renewed the contract with the writers of "" for another two seasons. Additional 44 episodes are in order, bringing the show to a total of 493 episodes.

The voice cast had their contracts renewed recently for another two years. The deal between Gracie Films and FOX was also wrapped up on Wednesday, February 25.

News
>
Celebrity Gossip
February 27, 2009 03:18:01 GMT

shows her love for him by presenting him with a braided leather necklace to match the gold Panthera ring she wears. The gems that the alleged lovers wear are said to mark their support for H.E.L.P., an organization dedicated to bettering children's lives in Malawi, for which Camilla has been serving as its new celebrity spokesperson.

Sales of Camilla and Joe's matching jewels, which come from jewelry designer Lori Leavitt's Panthera Collection, will be used to benefit H.E.L.P., E! News claims. Leavitt's collections also include a line of bracelets, cuff links and keychains, which prices range from $298 to $2,050.