News
>
Music News
June 02, 2009 03:37:21 GMT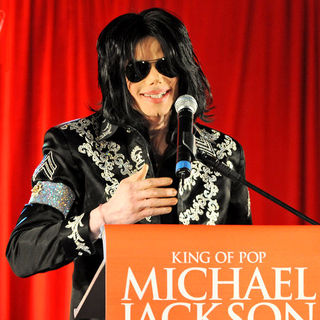 Apparently thinking that having 50 live concerts in one place is too much, is angry toward his people who have booked him London's O2 Arena for the live concerts. After doing a rehearsal at Los Angeles' Burbank Studios, he says he only agrees to have 10 gigs in one residence because he plans to embark on a world tour.

"Thank you for your love and support, I want you guys to know I love you very much. I don't know how I'm going to do 50 shows. I'm not a big eater - I need to put some weight on," Michael shares his resentment. "I'm really angry with them booking me up to do 50 shows. I only wanted to do 10, and take the tour around the world to other cities, not 50 in one place."

News
>
TV News
June 02, 2009 03:21:17 GMT

The upcoming season of "" will not only boast a guest performance by but also the return of its obsessed transsexual, Ava Moore. who portrays the character, has signed a deal to reprise the role for season 6 which also serves as the conclusion to the whole drama series.

"Just finished the last script today - the 100th episode," one of the series' creators Ryan Murphy wrote on the show's online fan forum. "The end. Very strange. But I thought I would confirm something here on the forum, since you've all been so great and loyal: Ava Moore (Famke!) returns for the final two episodes."

News
>
Celebrity Gossip
June 02, 2009 03:13:50 GMT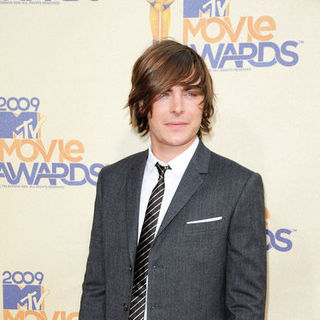 Losing the Best Kiss MTV Movie Award to and for their lock-lip scene in "," has no hard feeling toward the duo, telling MTV after the awards show over the weekend that he thought Edward-Bella's kissing scene in the vampire drama movie was "great." Besides, the "High School Musical" heartthrob also had the same opinion about the movie itself, saying on the red carpet of the event, it was a "great film."

As for reality TV star , she said she was impressed by Robert and Kristen's almost-kissing scene at the annual awards event. "When Kristen Stewart and Robert Pattinson ... were so close and the whole auditorium was like, 'Are they gonna? Are they gonna?' Then they didn't! But I was, like, dying to see them kiss," she said about Robert and Kristen's close encounter when they were accepting the particular award on stage.

News
>
Movie News
June 02, 2009 03:04:21 GMT
There is a chance that Bryan Singer will be directing "X-Men" in-development movie, "". In an interview with Total Film for the magazine's July issue as reprinted in the Coventry Telegraph's The Geek Files, the director of the first two "X-Men" movies revealed that he would love to return to the franchise once again, musing an interest for the proposed "X-Men Origins" movie.

"Possibly," the 43-year-old said when asked whether he might be interested in the "Magneto" project. "The only thing that concerns me about Magneto is that if the prequel were to follow the track I used in X-Men, which is Magneto's history in the concentration camp, then I've lived in that world." He added, "Apt Pupil, X-Men and now ...I've lived in that Nazi universe for quite a while. I just might need to take a little break before I do something like that."

News
>
Music News
June 02, 2009 02:50:21 GMT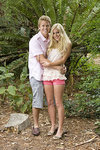 A music video in companion of 's new song called "I'm a Celebrity...Get Me Out of Here" has been debuted. Featuring a cameo from his wife , the video mainly focuses on them. Spencer is captured having a snake on his neck while he is rapping to the camera. As for Heidi, she is seen holding a scorpion and putting it high above her open mouth as if she is about to eat it.

Spencer Pratt's new track is a theme song for NBC's reality TV show of the same name "". It contains lyrics "MTV made me President Rich" as a reference to his appearance in MTV's popular TV series "" which reportedly makes him earning $65,000 per episode.

News
>
TV News
June 02, 2009 02:26:36 GMT

Disney Channel has made some announcements regarding its high-rated shows, renewing both "" and "". The former, which is starring , is up for a fourth season while the latter, which is the starring vehicle for , will enter the second season.

To keep things fresh, producers of "Hannah" will make several necessary changes. "Miley and the producers have proposed a change of setting for Season Four that will provide the catalyst for wonderful new characters and further expand the storytelling opportunities," the network said in a statement Monday, June 1.

News
>
Celebrity Gossip
June 02, 2009 02:23:00 GMT
Winning big at 2009 MTV Movie Awards on Sunday evening, May 31, and had a celebration just for them later that night. The "" duo was said dining at a new hot spot in Hollywood called Cecconi's.

Kristen's actor boyfriend, , was nowhere to be seen inside the venue, adding fuel to the rumors that Kristen and Robert are embarking on a love relationship. After enjoying dinner, Robert and Kristen then slipped out the back door of the restaurant at around 11 P.M. and reportedly even had a police escort. After that, the co-stars headed to their West Hollywood hotel, reports.

News
>
Movie News
June 02, 2009 02:20:00 GMT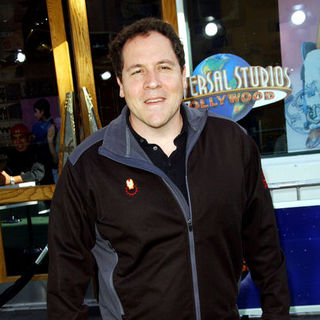 A look at the "" is likely to be caught on "". Announcing his participation at the NBC's talk show aired Monday, June 1, director fessed up that he won't come in person to the show. Instead, he will be broadcasting straight from the set of "" sequel.

The filmmaker revealed the matter through his Twitter feed, posting "I'll be skyping a bit from the set of Iron Man tonite on ." Despite revealing that he will be making an appearance at the show from the superhero film's set, he didn't detail on what he has to offer.

News
>
Celebrity Gossip
June 01, 2009 09:32:09 GMT

Sharing his thought with MTV News of winning several awards at 2009 MTV Movie Awards over the weekend, offered nothing but modest comment. "It's completely polar opposite," he confessed of his Breakthrough Male Performance prize. "I don't even think anybody knew who I was last year."

As for his Best Fight gong, which he shared with "" co-star , the Edward Cullen depicter jokingly said, "It made me feel really tough. Really hard. I don't think I've ever won a fight in my life. It was cool." He went on praising Cam for his second straight victory in the category, saying "That's crazy how he won twice in a row." Cam himself, who shared his 2008 Best Fight MTV Movie Award with "" co-star , chimed in, "It's amazing. For the second time, it was just as amazing." Asked what made him scoring the award repeat, he replied with a laugh, "Just born talent."

News
>
Music News
June 01, 2009 09:09:31 GMT

Irish band have debuted a music video to promote their single "Before the Worst". In the video, they are seen performing the song in huge but empty O2 Arena in London. When their performance is wrapped, the scene moves on to a capture of a janitor cleaning corridor of the venue.

"Before the Worst" is the fifth and final single coming from The Script's debut album "". It is planned to be released across United Kingdom on June 15.

News
>
Celebrity Gossip
June 01, 2009 09:04:39 GMT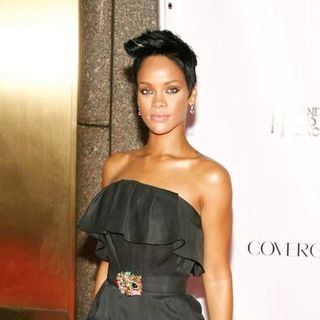 Believing that it was who leaked her nude pictures, which hit the web earlier this month, reportedly is planning to take revenge on the male R 'n' B performer by leaking her collection of his nude photos. "She says she's going to release her own photos of Chris. She has less-than-flattering nude pics of him that she plans on leaking. Rihanna says he'll be really embarrassed," Star Magazine cites what it called as "one in-house informant" as revealing.

Moreover, Rihanna is also said to be planning to make public several humiliating stories about Chris' sex life, including the fact that he wasn't good at making love before "she taught him everything he knows." Speaking of that matter, the informant says, "She's going to ruin his sexy image."

News
>
Movie News
June 01, 2009 08:53:40 GMT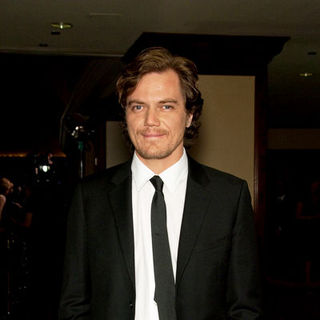 could be joining forces with "" beauty in "". The actor who earned his first Academy Award nomination for his role in "" reportedly is in talks for one of the lead roles in the biopic movie project.

Specific details of his potential character are yet to be disclosed. Furthermore, The Hollywood Reporter noted that scheduling will play an important part for the joining of Shannon since he is still mulling several other offers. If he indeed signs in, the actor who has been tapped to star in "" is likely to share screen with Stewart as well as .

News
>
TV News
June 01, 2009 08:50:32 GMT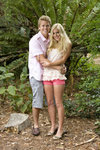 On Monday, June 1, NBC will premiere the second season of "" but two contestants have shown some sign of weakness. Newlyweds and reportedly have walked out of the reality show twice although filming only began two days.

From model to former Illinois first lady Patti Blagojevich, the show put high profile personalities in Costa Rican jungle for a whole month without the privileges that they get as celebrities. Speidi apparently considered it too much too handle, taking off their mics twice before coming back for the sake of their charities.

News
>
Movie News
June 01, 2009 08:34:57 GMT

A brand new featurette of "" has made its way out. Filled with footage from the forthcoming crime drama, the video contains also commentary from director Michael Mann as well as two of the movie's stars, and . All of them discussed mostly on John Dillinger who becomes the center of the story in the movie.

From the director of "" comes "Public Enemies", a movie about charismatic bank robber, John Dillinger, whose lightning raids made him the number one target of J. Edgar Hoover's fledgling FBI and its top agent, Melvin Purvis, and a folk hero to much of the downtrodden public. It is adapted from Bryan Burrough's book "Public Enemies: America's Greatest Crime Wave and the Birth of the FBI, 1933-34".

News
>
Celebrity Gossip
June 01, 2009 08:21:52 GMT

In addition to his Best Male Performance MTV Movie Award, also earned another honor, which was Best-Dressed Male recognition at the annual awards ceremony held at the Gibson Amphitheatre in Universal City, Calif. on Sunday evening, May 31. His fashion choice of a blazer, striped skinny tie and skinny jeans plus his messy hair were credited by MTV to have helped him winning the particular prize.

Beside the "" actor, MTV also picked among the Best-Dressed males. Spotted sporting a fitted black shirt and jeans, the movie hunk looked "extremely dapper and mature," MTV wrote.