News
>
Music News
March 03, 2009 02:54:47 GMT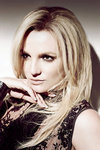 In a newly-found video footage from ' tour rehearsal, her upcoming roadshow dubbed "Circus Starring Britney Spears" to support her sixth studio album "" is unveiled to include raunchy performances. It shows the pop singer dancing with a whip, pole and inside a cage as well as singing in a Bollywood-themed set.

In addition to the rehearsal footage, a tour set list revealing what songs Britney will be singing during her live show is also put forward. Broken down into five stage performances, it begins with an act titled "Circus", which will be kicked off with a video from Perez Hilton and will be followed by her singing "Circus", "Piece of Me" and "Radar".

News
>
Movie News
March 03, 2009 02:50:01 GMT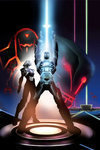 While Walt Disney Pictures remain mum about "Tron 2.0", new details of the studio's forthcoming sci-fi project have been unraveled. Pointing out that a reliable source has shared new information about the film's plot, which may carry some spoilers, Ain't It Cool News reported that the movie will take place about 25 years after the original film, "Tron".

Continuing on the plot, AICN quoted the tipster as noting that the sequel will start in 1989. After creating and marketing some of the world's top selling games based on his Game Grid challenges in the first film, Kevin Flynn disappears, leaving behind his seven-year-old son, Sean. The story then moves forward to the future, presenting twenty-something-year-old Sean.

News
>
Celebrity Gossip
March 03, 2009 02:35:23 GMT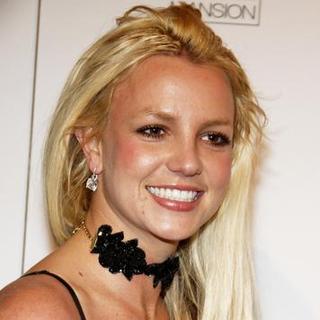 Pop superstar has signed an exclusive partnership with junior clothing brand Candie's to endorse their fashion line, which is only available at Kohl's department stores. She will thus appear in "Candie's Only at Kohl's 2009" print, television, in-store and online marketing campaign, so officials who work for Candie's and Kohl's announced on Monday, March 2.

Due to their partnership, Candie's and Kohl's will in return sponsor Britney's "Circus" tour, beginning on March 3. "Britney's back and Candie's has her," said Dari Marder, the chief marketing officer for Candie's Iconix Brand Group. "We are thrilled to announce our partnership with Britney, which marks her first ever apparel endorsement. There is a perfect synergy between our Candie's girls and Britney's fan base and to be able to partner with her during such a monumental time in her career is very exciting for the brand," Dari revealed further.

News
>
Celebrity Gossip
March 03, 2009 02:03:54 GMT
Reconciled lovers and reportedly have left Miami and head for Los Angeles. They, according to E! News, were spotted together at Miami International Airport on late Sunday night, March 1. Joined by several friends at the airport, the twosome did their best to hide their faces from the prying eyes of photographers.

As for Chris, he was claimed to have arrived in L.A. on Monday morning, March 2. He was photographed arriving on a private jet. Rihanna, per US Weekly, was also photographed in L.A.

News
>
Movie News
March 03, 2009 01:56:06 GMT

The brand new trailer of "", which had been premiered at the WonderCon 2009 on Saturday, February 28, has been debuted via Yahoo! Movies. Around two-minute-and-thirty-second long, the fresh promotional video reels in many never-before-seen footage as well as unravels shocking part of the plot.

While the previous promo footage for this action movie only gave a vague idea what the movie is all about, this new trailer shares exactly why there is tension between 's John Connor and 's Marcus Wright. It also focuses on revealing how the Harvester takes human prisoners and the Resistance's efforts in fighting the robots.

News
>
Celebrity Gossip
March 02, 2009 09:25:08 GMT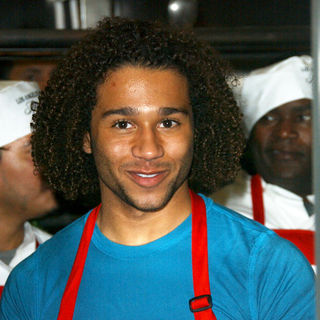 "High School Musical" star managed to have some fun amidst his hectic touring schedules, taking a wild ride alongside his band and crew at a local carnival during one of his concert stops. Beside squeezing in lots of rides, the actor-singer also did the bungee rocket with one of his dancers, named Claude.

Corbin Bleu starred as Chad Danforth in "High School Musical" TV movies as well as in its big screen version, titled "". His other acting credits include "", "Jump In!" and the upcoming family-drama "".

News
>
TV News
March 02, 2009 09:23:36 GMT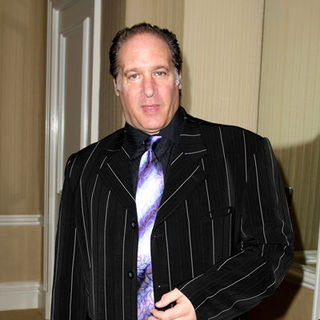 First celebrity to get a "You're fired" from Mr. Donald Trump was stand-up comic Andrew Dice Clay. On the season premiere of the second "" celebrity edition, the men are fighting against the women in the cupcake challenge and the men's team lost by almost $12,000. In the board room, project manager Herschel Walker brought in and Andrew.

The men named themselves team KOTU which stands for King of the Universe. Some complained about the idea, not so much unanimous as the women's team who had decided on Athena. The men brought the sale to Times Square and decided on the price of $20 for each cupcake. Athena meanwhile, agreed on Playboy's building as the perfect venue and $5 as a reasonable price.

News
>
Music News
March 02, 2009 09:21:51 GMT

has debuted a music video in support of his single entitled "Na Na Nana Na Na". Alongside Hip-Hop groups Byrdgang and Skull Gang, he is seen dancing and singing to the song with lots of money being thrown off the air during the set.

"Na Na Nana Na Na" is a song which has Brittney Taylor's vocals on the lines. Worked on by duo producers ILLFONIC, it has been released in January as the second single from Jones' upcoming fourth studio album "".

News
>
Movie News
March 02, 2009 08:54:25 GMT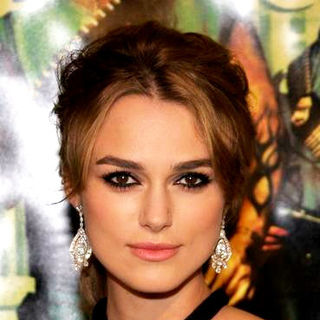 is going to shed off her period look in "" with a modern one as she has been picked-up to star in sci-fi thriller "". While her exact role in the movie is yet to be disclosed, the awards-nominated actress will be joining "" actor in the new thriller for Fox Searchlight.

Beside sharing screen with Garfield, the 23-year-old will also team up with her "" co-star, . She is going to act under the direction of "One Hour Photo" helmer Mark Romanek when the film starts lensing in April in London and Norfolk, England.

News
>
Music News
March 02, 2009 08:38:06 GMT

A picture from the shooting location of 's music video for single "Not Fair" has arrived, carrying a country theme. The photo gives a look at the English singer/songwriter singing the track with a cow standing on the left and chickens scraping the floor for foods.

Shot in Los Angeles in mid February, "Not Fair" music video is expected to be released sometime in March. Up to date, there is no report on who has been signed to direct the video.

News
>
TV News
March 02, 2009 08:19:13 GMT

It was not so much a "shocking death" that ABC had promoted earlier about "" last night's episode. However, the show is prepared for a larger scheme that involves an arrival and departure.

Nora is asking the favor of the whole family to welcome the love-child of William, Ryan Lafferty who is played by . Ryan gets a bit too close too fast for anyone's good. Meanwhile, the episode's title "Taking Sides" explains on the two sides built in the middle of the family. Saul and Sarah go to extremes to hide Tommy's legal troubles from Nora, while others try to expose it.

News
>
Music News
March 02, 2009 07:45:53 GMT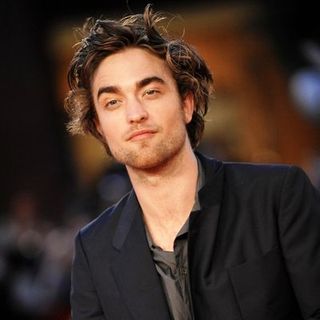 "" star revealed to have desire of releasing an indie album in the future. He said, "I might make an album but not through a record company or anything. I'd like to do something independent."

Robert, who is expected to reprise his role as Edward Cullen in "", furthermore said that he is not afraid if the record fails because he "got nothing to lose." The actor explained, "I don't care if people buy it or not. I'd just like to have it just for myself so I can work with good musicians and stuff."

News
>
Movie News
March 02, 2009 07:42:39 GMT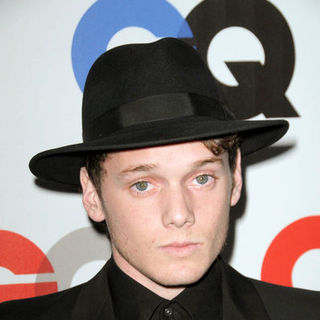 The floating rumor that is in talks to star in "" has been proven to be false. While attending the "" panel at the WonderCon 2009, the actor who plays young Kyle Reese in the latest "Terminator" movie dished out that while he thinks portraying Hal Jordan would be great, he has no idea about it.

"I had no idea about that...I have no clue," he first responded to the question about his possible involvement in the superhero movie. He then continued, sharing the reasons, "I think I'm probably too young. I mean, no one has approached me. No one has said anything to me. I imagine I'm just too young. I mean, it's a great character but i don't know anything about it...I haven't heard anything about it."

News
>
Movie News
March 02, 2009 07:34:00 GMT
The first of six "" exclusive never-before-seen clip montages has come out. Premiered during "National Treasure" on USA Network, this first montage is dedicated to the blue-skinned superhero, Dr. Manhattan. The less-than-two-minute clip is narrated by Manhattan himself, explaining his life before and after he is trapped in an "Intrinsic Field subtractor".

Recalling the faithful day that turns him into the superpowered man that he is, scientist Jon Osterman shares that it was in July 1959. He was 30-year-old and in love, but everything turned into a mess when he accidentally was locked in an "Intrinsic Field subtractor". He then continues revealing that it was the last time he feels fear before becomes known as Dr. Manhattan and is being compared to God, though he himself believes that he is nothing like Him.

News
>
TV News
March 02, 2009 07:25:19 GMT

After a two-week worth of break, "" will return with a large scale, a murder. On the March 8 episode called "Crime Doesn't Pay", Edie digs into Dave's past after a chance encounter with an old acquaintance.

Meanwhile, Bree tells Lynette she'll help Tom secure a new job, but the best intentions will reach a tempestuous end and reveal Orson's shameful misdeeds; Gaby finds herself in a precarious position when Carlos' adulterous boss begins using her to cover for himself as he continues to cheat on his wife.