News
>
Music News
April 21, 2009 02:27:26 GMT
' new picture claimed to serve as the cover art of their new album titled "" has emerged. It shows the three brothers, , and , placing their elbows on top of a table while looking at the camera.

Jonas Brothers have just finished recording sessions for the new album. They plot to bring out the record in stores across America on June 15 under Hollywood Records. In the new effort, they will treat fans with three distinct sounds, which include "a funk sound, a little bit of a country-sounding thing, and then the classic rock."

News
>
Celebrity Gossip
April 21, 2009 02:19:41 GMT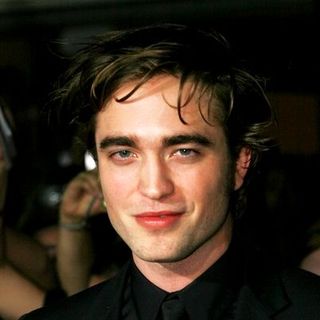 Life for "" leading actor was not very easy way back when he was still in his school years as he used to be bullied by some of his friends. "Someone stole my shoelaces once from my shoes," he recalls. "I still wear them and never put laces in them - they're like my trademark shoes now!"

"I got expelled from my school when I was 12," the British heartthrob reveals further. "I was quite bad. I never ever did my homework. I always turned up for lessons as I liked my teachers but my report said I didn't try very hard."

News
>
TV News
April 21, 2009 02:15:51 GMT

Georgina is back in town. In the next episode of "", the frienemy of Serena will return to the Upper East Side after undergoing a major transformation. "Her last name is Sparks, so sparks will fly," teased on the impact of Georgina's arrival, adding that she will be "causing quite a stir, as Georgina does."

Also in the April 27 episode, Chuck and Nate find themselves at a major crossroads in their relationship as it pertains to their mutual interest in Blair. Serena finds her relationship with Gabriel growing more complicated.

News
>
Celebrity Gossip
April 21, 2009 01:52:12 GMT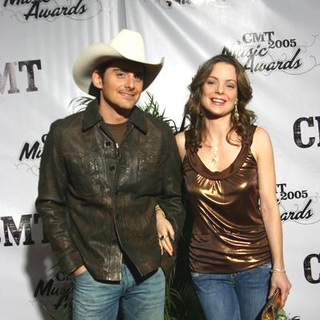 and his actress wife name their newborn baby boy, who was delivered last week, Jasper Warren Paisley. According to , a representative for Kimberley has confirmed the celebrity parents pick the infant's middle name from Brad's grandfather, who gave Brad his first guitar and encouraged him to pursue a career in music industry.

Kimberly gave birth to Jasper in Nashville, Tennessee last Friday morning, April 17. At that time Jasper's name was not disclosed. A representative for Kimberly simply confirmed, "Mother and baby are resting comfortably."

News
>
Music News
April 20, 2009 09:41:34 GMT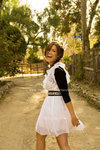 A music video in companion of 's new single "I Could Break Your Heart Any Day of the Week" has been debuted. It features the singer standing against the wall and watching people practicing a combat sport inside a building.

While the students do not mind her being a spectator, their teacher played by , a former American mixed martial artist, shows a disapproving look at her. However, he soon gives a big smile when Mandy responds to his not-so-welcoming expression by tugging off her topcoat. The video ends with her kicking him right on his vital organ.

News
>
TV News
April 20, 2009 09:17:01 GMT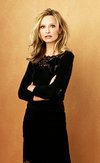 The last April episode of "" will be dedicated to Julia. In the episode named after the wife of Tommy, Julia makes a life-changing decision about the future after losing patience waiting for Tommy to return home.

Also, Robert gets some clarity about Kitty's recent distance after a car accident, discovering at the same time what Kitty has been keeping from him. Meanwhile, Holly and Sarah finally find balance in their relationship. "Julia" airs on April 26.

News
>
Music News
April 20, 2009 09:07:44 GMT

Alternative metal band have just debuted a music video for their single "Sulfur", coming from album "". More than five minutes long, the footage opens with the sounds of someone inhaling deeply.

It then moves on capturing each of the band's personnel moving their bodies and heads following the sounds of the musical instruments they play. The music video then, in turns, showcases the scenes where the band sing the particular song and each of its members drown in a water.

News
>
Movie News
April 20, 2009 09:03:32 GMT

While "" won't arrive in theaters until summer 2010, a teaser trailer of "Toy Story" third installment has reportedly been previewed. According to Variety, Walt Disney Studios have appeared at the Digital Cinema Summit and presented the first-ever public screening of the film's teaser trailer.

While it didn't exactly give a frame-by-frame description of the teaser, Variety did explain how the teaser looks like. "Custom-animated short shows Woody supervising the Toy Story characters as they improvise a sign for the pic," so the publication noted, adding, "only to have Buzz upstage them all with a high-tech version."

News
>
Music News
April 20, 2009 08:47:04 GMT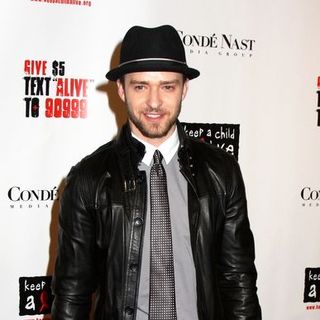 and may make a duet for her upcoming studio album. Justin reportedly has offered to fly to St. Lucia to meet her and then hits studio to record a collaborative track with her.

"Amy gets thousands of offers a week from other artists," a source tells The Mirror. "Justin Timberlake is one she is considering. But Amy will only do it if the other person's music fits the mood she is in at the time."

News
>
Movie News
April 20, 2009 08:25:00 GMT

A behind-the-scene video of "" has been aired during a segment of TV show "The Backlot Buzz". More than two minutes long, the sneak peek into the Disney's romantic comedy opens with some footage from the film's set. Accompanied with 's commentary, the video also displays some of the film's scenes, including the clumsy meeting between Bell's character and 's.

This romantic comedy follows Beth Harper, an ambitious young New Yorker and successful real estate agent who can't find a lasting relationship. When her younger sister impulsively marries in Rome, she takes a whirlwind trip to Rome. There, she picks up coins from a reputed "fountain of love" and finds herself to be the object of affection from an odd group of suitors from a sausage magnate to a self-admiring model.

News
>
Music News
April 20, 2009 08:21:22 GMT

pulls a fourth single from his 2008 studio album "" and premieres a video for it. Directed by TAJ, the video for "Part of the List" sees Ne-Yo playing himself while vacationing in Prague and bumping into his ex-girlfriend who was already engaged to another man.

The video was indeed shot in the chilly weather of the Czech Republic capital where Ne-Yo also shot film of "". Ne-Yo to People explained, "I knew I had to hurry up and get my video done, and I was already here, so I said, 'How about you guys come out here to shoot the video?' It's a beautiful city, and it made a gorgeous backdrop for the video. It's a beautiful site to see with all of the architecture."

News
>
Movie News
April 20, 2009 07:39:19 GMT
Despite its surprising box office success upon its release, "" won't be getting a sequel treatment. Breaking the news, as reported by Shock Till You Drop, was the horror remake's director, Patrick Lussier, himself during his panel at the Fangoria Weekend of Horrors in Los Angeles.

On the occasion, the filmmaker who serves as visual consultant on -starring "" reportedly claimed that Lionsgate "has no intention of developing a sequel at all". It is further noted that the studio prefer to leave the remake film, which has scored big in its opening week with $21.2 million, as a one-shot deal.

News
>
TV News
April 20, 2009 07:39:12 GMT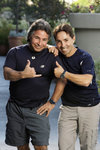 Mark and Michael could only survive until the ninth leg of "" 14. The stunt men brothers were almost out last week but were saved by the non-elimination round which took impact on this week's leg of the race. Performing a speed bump, they were not able to catch up with the rest and again checked in last.

First to depart from Bangkok, Thailand to Guilin, China were Margie and Luke who got into the first flight by themselves. Tammy and Victor got into the same flight with Jamie and Cara a couple of hours later but the connecting flight was delayed, causing Kisha and Jen to be able to overtake all of the teams. Mark and Michael meanwhile, left late in the afternoon.

News
>
Music News
April 20, 2009 07:38:56 GMT

Day three of this year's Coachella Valley Music and Arts Festival was glittered by star-studded performances, including appearances from rapper . Among other songs performed by Lupe at the event were "Kick Push" and "Streets on Fire".

After that, Somali-Canadian artist appeared on one of the festival's smaller tents. He entertained concertgoers at the concert with such tracks as "If Rap Gets Jealous" and "T.I.A.", which come from his third studio album "Troubadour".

News
>
Celebrity Gossip
April 20, 2009 07:10:34 GMT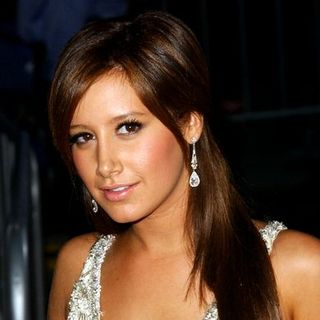 Apparently, previous report of having new boyfriend is proven true as she was seen enjoying an outing with an unidentified guy in Malibu, California on Saturday, April 18. The alleged lovers were videotaped by Hollywood TV having lunch at Gladstone's.

At that time, Ashley was seen wearing a white top paired with short denim. Her male companion, meanwhile, was spotted sporting a blue t-shirt paired with jeans. Ignoring a photographer who followed and asked her some questions, Ashley was caught on camera keeping her body close to the guy's. She even used his body to cover her face from the camera. At one point she held the guy's arm and he, in return, caressed her waist.