News
>
Celebrity Gossip
July 10, 2009 06:29:26 GMT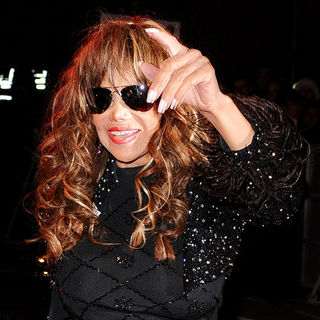 Playing good and caring sister, reportedly will dress late brother for his burial. Per Access Hollywood as being informed by a source close to the Jacksons, La Toya will have the King of Pop being laid to rest with his single signature white glove. "La Toya had Michael's rhinestone glove laid in the casket," confirms the source. "Michael wore a black leather glove on each hand [in the casket]."

As for Michael's final attire, La Toya will take care all the details. "She wanted him to look incredible. She called in his longtime stylist and had the most incredible outfit made for him," says the source. "He looked wonderful - like an angel."

News
>
Movie News
July 10, 2009 06:23:43 GMT

San Diego Comic Con International has finally come up with the full schedule for the first full day of Comic Con 2009. From the programming list, it is revealed that Summit Entertainment as well as Walt Disney Pictures will be among those presenting their latest line-up of upcoming movies, such as "" and "", on Thursday, July 23.

Summit will make use of Hall H from 2:15 P.M. to 3:15 P.M. to give a special presentation as well as unveil exclusive footage of their three feature projects, "", "" and "New Moon". Especially for "New Moon", it is mentioned that surprise members of the cast will attend the presentation to answer questions.

News
>
Celebrity Gossip
July 10, 2009 04:49:06 GMT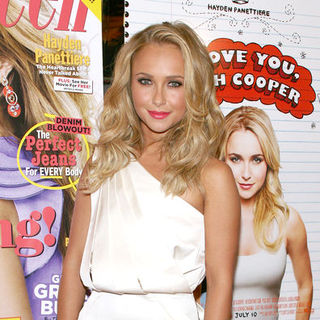 Notwithstanding her nowadays fame, admits she finds it "not easy being beautiful and special and talented." In an interview with Details for its August 2009 issue, she tells the reason why, revealing "I was tortured, emotionally tortured by these girls. Every time I came back from filming, it would be me trying to find my way back into the clique. And they weren't having it."

"I remember hearing in first grade, 'Oh, why does she get to skip school?'," she recalls. "It wasn't like I suddenly started feeling different. I always knew that I was. I never felt I missed out - in fact, it was like, 'Oh, thank God I'm not that'."

News
>
Music News
July 10, 2009 04:41:59 GMT
A fresh material from ' forthcoming second studio album "" has arrived. Entitled "S.O.S (Let the Music Play)", the song reportedly will be released as the album's second single to follow up its title track which has been released since May.

The dance track samples a 1983 hit single of the same name which was once made famous by Shannon. "What's up girlfriend/ Something's going on/ You got a look about you/ Tell me what's wrong/ Is that your boyfriend dancin' with that girl on the dance floor," so part of the song's lyrics read.

News
>
TV News
July 10, 2009 04:41:41 GMT
"" narrows it down to Top 10 with the elimination of Phillip Chbeeb and Caitlin Kinney on Thursday, July 9. The two dancers, who were not a pair on Wednesday show, got the boot after the judges went unanimous on the decision.

The good news is, Philip and Caitlin will still be touring nationally with the Top 10 starting this September. "I have secured with the producers that you - and Caitlin - will be on the tour," Head Judge Nigel Lythgoe announced after cutting Phillip.

News
>
Movie News
July 10, 2009 04:35:44 GMT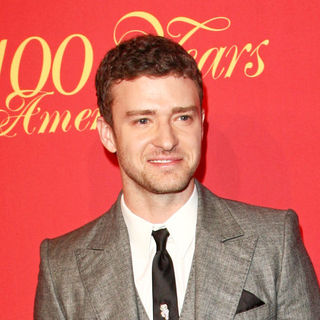 While Warner Bros. is still working on to find an actor for the leading role in "", AICN comes up with the latest casting scoop suggesting is in serious consideration. The site has noted that their source mentioned the 28-year-old singer has already screen tested for the part of Hal Jordan in the superhero movie.

Words are, the studio has listed Timberlake in the short list of the actors to portray the hot-shot Air Force pilot who is chosen by a dying alien to be his successor. He allegedly is in competition with "" star and "" actor . If the six-time Grammy Award-winning singer nabbed the part, it will be his first major role.

News
>
Celebrity Gossip
July 10, 2009 04:12:49 GMT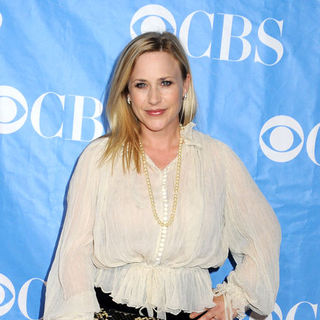 It's official, 's divorce to husband is off. The small screen actress filed a petition on Tuesday, July 7, asking the dismissal of her divorce case which she filed earlier this year. She was granted a dismissal on Thursday, July 9.

No detail was included in the one-sheet legal document on the reason that prompted Patricia to call off her divorce. Representatives for her and Thomas also hadn't issued a single comment on the matter.

News
>
TV News
July 10, 2009 03:55:53 GMT
Resting for a week during Fourth of July celebration, "" will be back on Sunday, July 12 with the episode "Shake and Fingerpop". A scene is clipped, showing the chemistry between Eric and Bill as well as explaining how such a powerful vampire in Dallas that they are about to rescue, got abducted.

With Jessica in tow, Bill and Sookie head to Dallas to carry out Eric's vampire-reconnaissance mission, but a surprise awaits them at the airport. At the Light of Day Institute, Jason falls victim to a practical joke, but has the last laugh when the Newlins anoint him for a higher calling.

News
>
Music News
July 10, 2009 03:48:21 GMT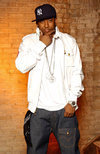 appears alongside his collaborator in a music video for his single titled "Million Bucks". After being captured rapping in a moving car loaded with white-masked guys and bags full of cash, Maino is seen throwing off the money to those attending his party.

Beside having Swizz as a cameo, the video also features appearances from , Lil' Mama, Uncle Murda and Grafh. The video is directed by Edwin Decena and filmed in Brooklyn, New York.

News
>
Celebrity Gossip
July 10, 2009 03:44:15 GMT
Forbes' annual list of Hip-Hop's Cash Kings for this year has been unveiled, and it witnesses music mogul on the very top spot. Over the past 12 months, between June 2008 and June 2009, he has been pulling in an estimated $35 million, an amount which is $47 million less than his earnings in 2008.

Last year's winner, , drops to the 4th place. He is reported taking in $20 million, down from $150 million a year ago. The earnings are said coming from his Vitamin Water deal, G-Unit clothing line and numerous licensing deals.

News
>
Movie News
July 10, 2009 03:28:26 GMT

A week shy of its theatrical premiere, "" unleashes two more fresh clips. The two clips pick up different themes, one that comes out via MSN exposes the impending danger Harry and the wizarding world are facing, while the other which gets out courtesy of MTV focuses more on the 'romance in the air' tone.

The MSN clip is called "Handful of People". It gives out a scene inside the Burrows wherein Harry, Mr.Weasley, Tonks and Lupin sit together to talk about how the danger may have penetrated Hogwarts. In the meantime, the MTV clip is titled "Table for Three". It sees Harry, Ron and Hermione witnessing some kissing action between Ginny and Dean Thomas at The Three Broomsticks before professor Horace Slughorn gives two of them a special invitation.

News
>
TV News
July 10, 2009 03:19:09 GMT

From being the hunted to the hunter, is guest starring on "" as a police officer. The ex-inmate of "" puts up his NYPD suit and saves a rape victim in the episode called "Unstable".

His character is named Nate Kendal and he interacts with Det. Elliot Stabler and Olivia Benson. In the clip which has just been released, Captain Donald Cragen holds Nate to work with the unit in solving the case although the officer is reluctant to do so.

News
>
Music News
July 10, 2009 02:58:06 GMT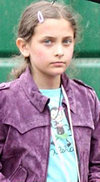 's daughter, Paris Michael Katherine Jackson, is rumored to have an interest of hitting studio and recording a tribute track for the late singer. The 11-year-old girl reportedly comes up with such idea because she is inspired by from the likes of and at Michael's memorial service.

"Paris was overwhelmed. She never comprehended the scope of his fame," a source tells . Paris is said to have discussed her plan with her singer aunt . However, "the Jacksons are very reluctant. But she's convinced it's a good idea," the source adds.

News
>
Celebrity Gossip
July 10, 2009 02:48:07 GMT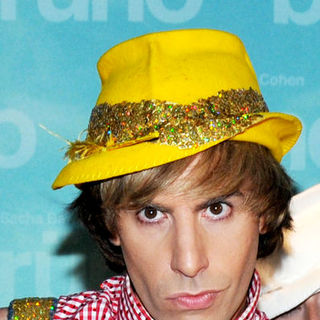 More than a month after at 2009 MTV Movie Awards, 's Bruno opens up that he actually wished he landed his nude bottoms on 's face. Attending a MySpace-sponsored screening of his upcoming movie "" on Tuesday, July 7, he revealed to MTV, "Robert Pattinson was actually the row in front, and if I'd landed on him they would have needed the fire engines to unclench my thighs from his neck."

When asked about his infamous encounter with during the star-studded awards show back in May, Bruno said, "Well, Eminem behaved like a total bi---. I mean, he pretended like he'd never 69'd a guy before." He continued, "The reality was, when I was down there with my [butt] in his face and my head between his thighs, I felt something poking into my cheek, and I felt why he was actually called Slim Shady. I felt that Slim was getting a little fat."

News
>
TV News
July 10, 2009 02:48:00 GMT

The veil covering long-delayed season 6 of "" is taken off. 16 designers who have participated and finished shooting for the fashion competition in February this year are revealed and three of them come from as far as Russia, Bosnia and the Republic of Georgia.

Nicolas Putvinksi is a 27 year-old born in Moscow who has been living in New York. He is an F.I.T. graduate whose design commissioned for W and Vogue, but Tim Gunn thinks he is a bit of a fashion snob.