News
>
TV News
December 20, 2008 04:58:40 GMT

Memorable moments from the recent Beijing Olympic will be highlighted in a two-hour special by NBC. The network will air "Beijing Olympic Opening Ceremony: TV Event of the Year" on a primetime slot (8/7c) on December 27 with hosts Bob Costas and Matt Lauer.

The two men, who also hosted the original telecast in August, will show the biggest moments in the sports event, including the performance of swimmer that brought U.S.A. eight gold medallions. There will also be a brief look forward to the Vancouver 2010 Olympic Winter Games.

News
>
Music News
December 20, 2008 04:56:39 GMT

A music video to support 's new single "La La Land" has been premiered. Aired for the first time on Disney Channel on December 19 at 8 P.M. ET, it starts with a scene where the Disney star sits down for an interview.

When in-video show's host asks Demi what it is like to be a star, the video switches into a look of satire scenes presenting her "young artist's life in Hollywood" with red carpet events, luxurious rides and bodyguards staying around her. Also, it features cameo appearances from her "" castmates, Tiffany Thorton, Allisyn Arm, Doug Brochu, Brandon Smith and .

News
>
Celebrity Gossip
December 20, 2008 04:51:18 GMT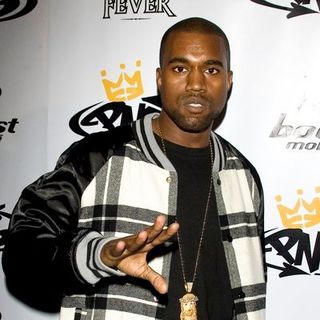 , a notable hip-hop artist who also has a career in fashion design, shares his fashion advice for Michelle Obama, the wife of U.S. president elect Barack Obama. As her husband's inauguration day is nearing, the soon-to-be First Lady is suggested to imitate Marge Simpson's hair style.

"Just go hardcore with it," Kanye says in a statement. He then adds, "She should do those Victor & Rolf superhero boots." As for Barack, Kanye claims, "I could design something for Obama to go to the club in. But I don't know if I'm ready for suits and stuff!"

News
>
Movie News
December 20, 2008 04:25:17 GMT

More photos of "" are coming out from French magazine . Posted by UniversHarryPotter, the three fresh pictures give another take on the three major characters in the sixth "Harry Potter" movie, Harry, Ron and Ginny. One of the pictures, which is the cover of the mag, focuses on 's Harry with his lit-up wand.

The other two pictures came from the article inside the magazine. One presents Harry and 's Ron standing behind a wall and anxiously spying on Professor Slughorn, while the other displays a close-up look at Harry's love interest and Ron's little sister, Ginny, who is played by .

News
>
Celebrity Gossip
December 20, 2008 04:08:10 GMT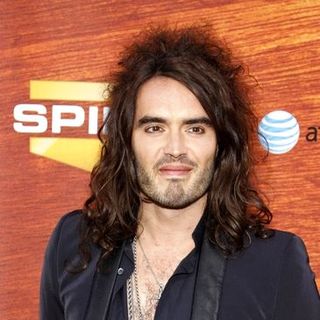 Attending the Los Angeles premiere of big screen flick "" on Thursday, December 18, wasn't one to shy away from making a statement that he wants to be his New Year's kiss. "I think all of the Jonas Brothers," the British comedian answered when asked on who he wants to kiss on New Year.

On wanting to kiss , , and , Russell added he wants to kiss them all "very gently and consensually." He, nevertheless, wouldn't disclose on why he wants the siblings.

News
>
Music News
December 20, 2008 04:05:10 GMT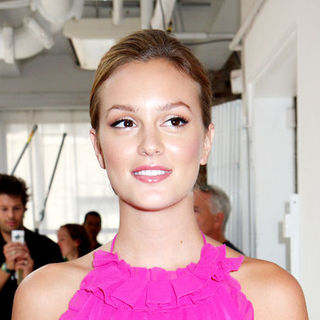 promises to release so-called "electropop" music for her debut studio album. She said during an interview, "The music is very fun. It's edgy, like electropop rather than bubblegum and you can dance to it."

Instead of revealing her upcoming album's concrete details further, the "" star comments on her co-star in The CW's TV series . "He's my favorite actor to work with. We have really good chemistry," so she claimed.

News
>
TV News
December 20, 2008 04:01:58 GMT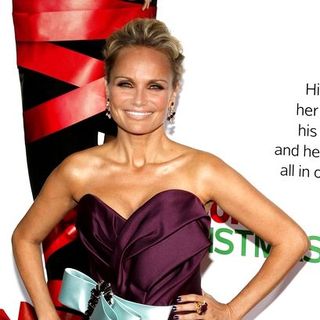 The chance for "" to get a revival is getting slimmer as its star, , has been hired for a new TV series created by David E. Kelley. The man who is also known as the creator of "Ally McBeal", is gearing up NBC's new project, "Legally Mad", by casting Chenoweth as one of the characters.

"I've wanted to work with her for a long time and can't wait to reveal her as someone who's completely mad," Kelley said. Chenoweth will take the role as Skippy Pylon, an apparently cheerful and brilliant attorney who still has psychotic sides in her. She is often mistaken as a teenager, but enjoys the compliment.

News
>
Movie News
December 20, 2008 03:59:07 GMT

Another set of presenters for the 66th Annual Golden Globe Awards has been uncovered. Through a press release outed on Friday, December 19, Golden Globes-nominee and Academy Awards-nominee are named among those who will give away the golden statuettes.

In addition to the two A-listers, the Hollywood Foreign Press Association has also appointed comedians, and , to do the job as well. All four of them will be joining the previously-announced presenters that include , and .

News
>
TV News
December 20, 2008 03:31:09 GMT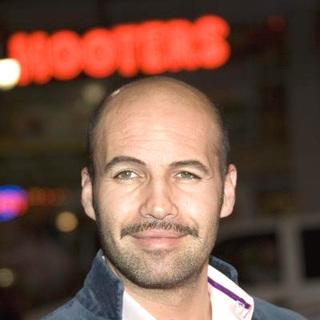 It was reported earlier this month that there will be a re-casting on "" for the role of Sam's ex, Funk, and apparently execs have found the new guy. If the character was previously known to be played by , the role now belongs to .

revealed sources confirmed to him, that producers of the show starring as Samantha, have replaced Olyphant with the "Titanic" star. This was reasoned as a scheduling conflict because when it was decided that Funk is brought back on the script, Olyphant had already committed himself to FX's "".

News
>
Movie News
December 20, 2008 03:26:52 GMT

Either one or a few "" songs may appear on the nominations list of the 81st Annual Academy Awards. Four songs out of twelve tracks appearing on are reportedly eligible for "Best Original Song" contenders.

The soundtracks, considered to be put on the list, are "Just Getting Started", "The Boys Are Back", "Can I Have This Dance", and "A Night To Remember". On January 16, The Academy of Motion Picture Arts and Sciences will screen the clips from the and -starring film and then decide which songs should be nominated.

News
>
Celebrity Gossip
December 20, 2008 03:23:02 GMT

Adding into a previous report about and 's wedding date, the pair's wedding guests list has also been revealed. It reportedly will include Fergie's co-stars from the big screen musical adaptation of "."

The likes of , , and are among those mentioned to be invited to Fergie and Josh's nuptials, exclusively reports. Still, neither Fergie nor Josh has commented on the report, which emerged just one day after the singer wrapped the production of "Nine" in Europe.

News
>
TV News
December 20, 2008 02:49:43 GMT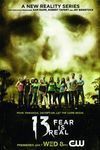 The CW have started with the promo of their new reality TV series, "". After a clip previewing was released yesterday, the network have unleashed two more promos, an intro to the show and a title sequence.

Apt to its title, the promo gives introduction to how the game will be played, and where it will take place. 13 people are transported to a remote place in Louisiana Bayou which is deemed the most haunted place in the U.S. as well as the place where Voodoo is practiced largely. The contestants only know that they will be dropped into a dark wood to face their fears but they have no idea that they are being watched. The last person standing will be granted a cash price of $66,666.

News
>
Movie News
December 20, 2008 02:48:24 GMT

have got their hands on two exclusive photos from "". Both of the newly-released pictures present a look at when performing in front of their fans. One is taken up, front and center when the musical trio stand next to each other at a corner of the stage, whilst the other one captures them from a distance.

Promoting the 3-D concert movie, Art Repola, one of the movie's producers claimed that it will be a great experience to see the brothers in the big screen. "I think if you went to the concert and you sat in the front row, your seats are not as good as it's going to be in the film," he said. "I think to really see what's going on beyond watching a music video of concert film, that'll be the best experience. It's surprising when you see the film and you see the size of the crowds."

News
>
Music News
December 20, 2008 02:42:45 GMT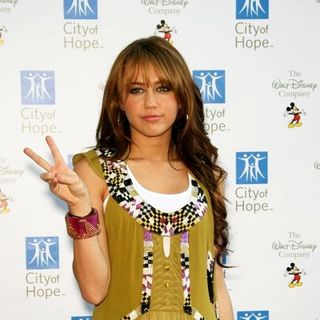 will be singing live from a lucky fan's bedroom for new year's bash "FNMTV Presents: A Miley-Sized Surprise ... New Year's Eve 2009". Before performing, she will also be hanging out with the winning fan, visiting his/her friends and helping his/her favorite charity.

Broadcast from 08:00 P.M. until 09:30 P.M. ET, the bedroom show will also feature a live performance from . Meanwhile, , and will be making live appearances from Time Square and will be at MTV's studio, interviewing the event's performers and reveling in the night's festivity.

News
>
Celebrity Gossip
December 20, 2008 02:29:40 GMT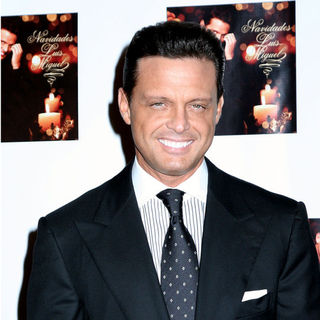 A baby boy was born on Thursday, December 18 for Mexican pop singer and his wife, Mexican actress Aracely Arambula. A confirmation concerning the birth of the infant has been made on Luis' official site.

It is stated in the post that the baby boy, whose name isn't mentioned, weighed 7.7-pound at time of birth. No other description is given, except that he is healthy.