News
>
TV News
April 25, 2009 03:36:16 GMT
The CW has shared a clip from the next episode of "". Dean and Sam go to a damaged building and find Castiel lying among the debris. Upon waking up, Castiel said that he is a mortal named Jimmy and that the angel has gone.

In the episode called "The Rapture", Castiel appears to Dean in a dream and says he has something important to tell him but they need to meet somewhere private. Dean and Sam go searching for Castiel but instead find Jimmy, Castiel's human vessel, who has only a spotty recollection of being an angel. Jimmy wants to return to his family and normal life, but Dean and Sam are concerned about his safety.

News
>
Music News
April 25, 2009 03:33:26 GMT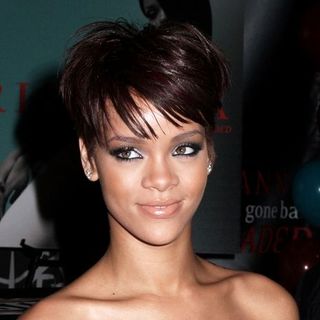 Details on what will be crafting for her upcoming new album have been revealed, and according to producer Brian Kennedy Seals, she has penned tracks about "different situations in her life, just things that inspire her." Brian also added he and Rihanna have cooked up three songs, including an up-tempo jam and a ballad song.

Talking to People at ASCAP Pop Awards in Hollywood, Brian furthermore said that Rihanna indeed is "ready, ready to make hits." The producer continued explaining, "She's someone ... who has something to say, so I will let her lead whatever she wants to say."

News
>
Celebrity Gossip
April 25, 2009 03:13:58 GMT

YouTube phenomenon Liam Sullivan aka Kelly has partnered up with The Cube department store to create a promo video. The comic actor behind LiamShow.com has posted his new viral video "What R U Guys Talking About?" that has him posing as his alter ego Kelly tailing a group of girls to shop at Cube.

Kelly is out looking for a new style but she comes upon three girls giggling outside the store. So she gets paranoid and asks them what they are talking about while finding her style at The Cube. The video is scheduled to be released on April 27 but we got the exclusive clip below for early sneak peek.

News
>
Celebrity Gossip
April 25, 2009 02:47:32 GMT
Young stars, and , have ignited rumors of them dating after they were photographed going out together amidst break from filming their big screen flicks in Vancouver, Canada this week. Both of them were spotted hitting Caffe Artigiano on Thursday, April 23 with the actress' mother Mandy in tow.

As reported by E! News, Taylor and Selena ordered the coffee shop's signature lattes and then sat at a table to chat for about 30 minutes. Inside the venue, both of them "were very low-key and kept to themselves. Nobody bothered them," a source in the know told E! News.

News
>
Music News
April 25, 2009 02:44:40 GMT

A music video to accompany ' single "The Wind Blows" has just made its way out. Filmed in Malibu and directed by Rich Lee, the video tells a "love story that doesn't end bad" with a capture of vocalist Tyson Ritter playing "the romantic lead."

"The Wind Blows" is the second single coming from The All-American Rejects' third studio installment "". The track has been picked up as one of the soundtracks for mtvU's video game "Debt Ski".

News
>
TV News
April 25, 2009 02:33:38 GMT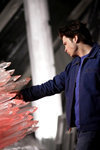 Deemed as a dark episode of "", "Beast" unleashes one of its scenes. Upon discovering that Chloe is aiding Davis to run away from the city, Clark approaches Oliver to reassure himself about the supposed death of Davis. Oliver convinces Clark that he did bury him in the ground himself, but Clark said the site is now empty.

Clark is devastated when finding out that Chloe is protecting Davis. In an interview with E!, executive producer Brian Peterson said, "We want in the audience to the question is Chloe doing this because she's starting to fall for Davis, or is Chloe doing this because she's really protecting Clark? I think we walk that line pretty carefully, I hope."

News
>
Movie News
April 25, 2009 02:27:02 GMT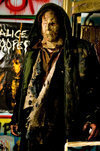 "" has finally welcomed its official trailer. Coming out hours after made its rounds, this high definition promotional video gives out a better look at the sequel to Rob Zombie's 2007 horror thriller, "".

The trailer starts with 's Laurie Strode being taken to the hospital after she kills Michael Myers. It shares a snippet at Myers' new mask and quick glimpses of young Michael. The more than two minutes video also brings forth Michael's mother as played by Sheri Moon Zombie. Here, she is seen as some ghostly vision haunting her son's mind and urging him to kill.

News
>
Celebrity Gossip
April 25, 2009 02:11:23 GMT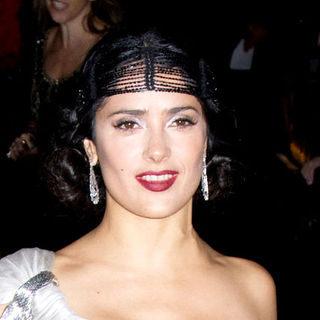 Some of 's celebrity friends have been spotted in Venice, Italy, to attend the actress' second wedding celebration this weekend. Among them there were the likes of , , , and .

It was reported that a rehearsal dinner was held on Friday, April 24 at the historic Punta Della Dogana to kick off the event. French president Jacques Chirac and wife Bernadette were among the invited guests. Besides, Salma's friends like , , and and her boyfriend were also seen in attendance.

News
>
Music News
April 24, 2009 09:20:18 GMT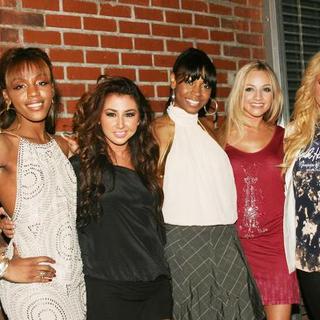 An info posted by VISA MYPLASH about was proven untrue because the girl group's members, including Dawn Richard, have all been released from their contract with Bad Boy Records. It means that the band have officially broken up.

Richard's dismissal from the group was announced during "Making the Band 4: The Final Chapter" part 2 on April 23. Only , D. Woods, Shannon Bex and Richard who were present at the show.

News
>
TV News
April 24, 2009 08:49:44 GMT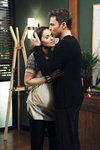 Things will get complicated before "" ends it second season run. Katie, the mentally unstable patient who lost her baby in few episodes back, returns to get a revenge on Violet. She brings a 'weapon' that instantly puts Violet to unconsciousness.

Katie blames Violet for her unsuccessful pregnancy and holds her hostage until she is given back her baby. Violet herself is pregnant with either Pete or Sheldon's baby but rumor has it, the finale still won't reveal the baby's father and will leave it for a cliff hanger.

News
>
Celebrity Gossip
April 24, 2009 08:34:32 GMT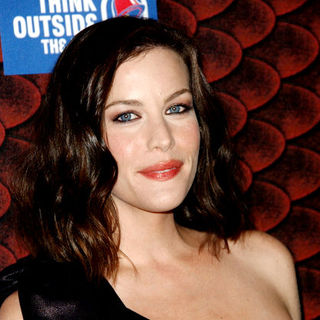 Actress is embarking on a love relationship with fitness trainer David Kirsch and both of them have been photographed kissing. Several photos of the couple swapping spit and enjoying an outing together have been made public by , which claims the shots were taken on Wednesday, April 22 after the twosome enjoyed an intimate lunch in Westwood.

Liv, as seen in the pics, wore a flowery black and white backless dress. David, meanwhile, wore a green t-shirt combined with fitted beige trousers. In one pic, she was seen putting her left arm around his neck and planting a kiss on his lips.

News
>
Music News
April 24, 2009 08:25:05 GMT

have finally debuted a music video for their new single "Know Your Enemy", which will be listed in their new studio album "". They are seen performing the song with fire burning on the background. Their performance is sometimes intercepted with a capture of basketball game.

Previously, the video's director Matthew Cullen of Motion Theory shared to MTV, "We shot in downtown Los Angeles - in a real urban center - and the video is Green Day performing. There isn't another single person in it." He added, "It's based very much on my interpretation of the lyrics, but it connects to the title of the song, and it plays to the environment of fear that we've created for ourselves."

News
>
TV News
April 24, 2009 07:39:03 GMT

Honoring TV shows and actors for accurately portraying the issue of mental health and addiction, Prism Awards gives out the names of the recipients. grabs the top honor for her performance as Katherine in "" while takes the same honor in opposite gender for his portrayal of Denny in "".

Also praised for their performance are who played a recovering drug addict in A&E's "" and for her role as Yvonne Caldwell in Hallmark Original Movie "Accidental Friendship". Awards are given out in a ceremony which will be aired on FX Network on September 26 as part of National Alcohol and Drug Addiction Recovery Month.

News
>
Music News
April 24, 2009 07:36:17 GMT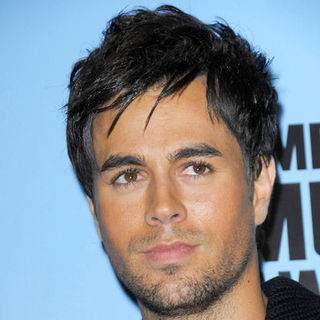 Those who got kudos at the 20th Annual Billboard Latin Music Awards have been uncovered, and was one of the singers walking out with the honor. The winners were announced during a ceremony taking place at Eden Roc Resort in Miami, Florida on April 23.

Out of the eight nominations that he got for the awards, Enrigue triumphantly brought home six prizes. He received Hot Latin Song of the Year, Latin Album of the Year, Top Latin Album of the Year Male, Latin Pop Airplay Song of the Year Male, Latin Pop Album of the Year Solo and Greatest Hits/Compilation.

News
>
Celebrity Gossip
April 24, 2009 07:08:31 GMT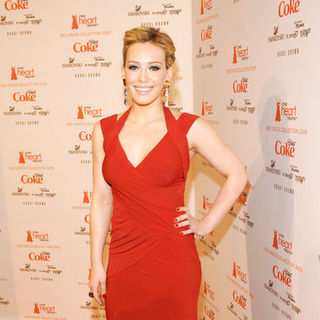 Young and famous, lends her celebrity status to star in a new public service announcement (PSA) aimed to fight the increasing number of HIV and AIDS victims. In the video, the actress-singer is seen wearing a bright pink t-shirt emblazoned with the words "Tough time won't break my stride".

The PSA, moreover, features Hilary inviting people to join her in this year's "AIDS Walk," which provides funding for life-saving prevention, treatment and care. The walk is scheduled to take place on May 17 in New York. More information on the cause can be seen on .