News
>
Music News
October 27, 2008 04:03:10 GMT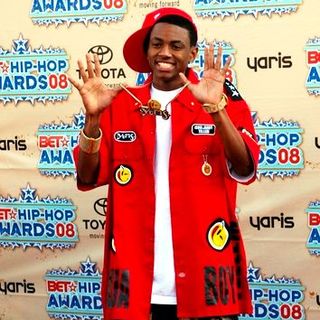 A new song called "Yamaha Mama" from 's second major-label studio album "" has been revealed. The new song is produced by top-notched producer Pollow Da Don and features "Beautiful Girls" hitmaker, .

With production team comprised of Mr. Collipark and Polow Da Don, "iSouljaBoyTellem" is expected to come out in the U.S. on December 16. "I'm more than ready to release the follow-up to '', I know my fans are ready too," the rapper speaks of his upcoming effort.

News
>
Movie News
October 27, 2008 03:48:32 GMT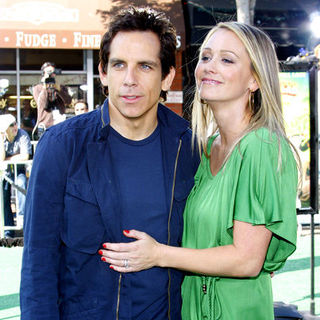 On Sunday, October 26, DreamWorks Pictures have thrown a unique Los Angeles premiere in the anticipation of "" theatrical release. Holding the event at Mann Village Theatre in Westwood, the studio installed green carpet in front of the theater and brought out some of its characters, Alex the lion and the penguins, to greet the in-coming celebrities.

Most of the voice-cast ensemble, , , , , , and Andy Richter, were spotted at this eventful evening. They were joined by the film's original music composer Hans Zimmer as well as co-director Tom McGrath.

News
>
TV News
October 27, 2008 03:43:12 GMT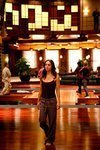 On the fate of FOX's "" that has been delayed in its production, creator Joss Whedon has blogged to address the issue. In his post on , the Academy Award-nominated writer said that the pilot had to be completely thrown out and some characters were eliminated to make sure that the show heads to the right direction.

"Yes, we've had to make adjustments," Whedon wrote. "Yes, it's been hard and I've been depressing to be around for awhile. Basically, the Network and I had different ideas about what the tone of the show would be." In September Whedon announced that he needed more time in re-writing the scripts and rumor had it, the producers of the show were not pleased if heroine of the show, Echo, which is played by , has no free will or ability to do much beyond what she's told to do.

News
>
Celebrity Gossip
October 27, 2008 03:37:55 GMT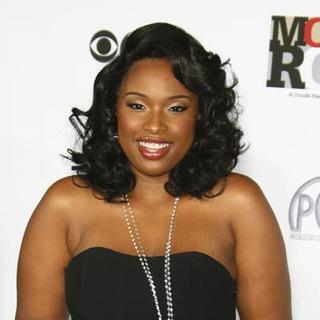 Hot on the heels of , Democratic presidential candidate Barack Obama is reaching out to her, taking time out from campaigning on Saturday, October 25 to send his condolences for the Academy Award-winning actress-singer. Besides him, rapper-actress and singer are among the many celebrities who also offer support for Hudson.

Speaking to of "Extra", Obama said he was saddened upon hearing report on Hudson's mother and brother's murder. "It was heartbreaking -- in fact, I'm still trying to get a phone number to call her at this tragic time," the politician stated. "She is somebody who has campaigned for me, and she also lives in my community. So, we're really going to have to help her and pray for her and her family during this difficult time."

News
>
Music News
October 27, 2008 03:12:35 GMT

have reportedly been booked out to perform at the opening ceremony of 2012 Olympics games and the band's singer wants to be joined on stage by and , according to OK! Magazine. "Mick feels the Olympics coming to London is a huge honor - and wants to make his own gesture with the band," a source tells the publication.

Other big musicians who may perform at the upcoming event include , , , 's , and 's guitarist . The source explains, "It's early stages but Page, Bowie, and Morrison are already involved, although no one is quite sure yet how the show will play out in its entirety."

News
>
Movie News
October 27, 2008 02:59:20 GMT

The Wildcats have sung their way to the top slot of the North American box office as Walt Disney Pictures drama musical, "", debuted #1 at the chart on the last weekend of October. Continuing the romantic journey of the now-high school senior lovers, Troy and Gabriella, the first of the three "High School Musical" installments brought to the big screen has beaten out its strongest competitor "" and pushed aside last week champion "".

Apart from nailing the top position, the and -starring musical has also set a new box office record for the best-ever debut for a musical film. Collecting an impressive $42 million from the 3,623 theaters it is screened, the movie supported by , , and Monique Coleman has surpassed the $27.8 million opening bow of -inspired musical "", which was released on July 18.

News
>
Celebrity Gossip
October 27, 2008 02:35:06 GMT
"" cast member gave birth to a baby boy just hours before she was to appear on the show. The baby, named Archie Arnett, weighed in at 8 lbs., 1 oz. at time of birth. He is Amy and her actor husband 's first child.

"On behalf of Amy and Will, I can confirm that Amy gave birth to Archie Arnett on Saturday, October 25th," the actress' representative Lewis Kay said in a statement. "Amy, Will and Archie are all healthy and resting comfortably," Lewis added.

News
>
Music News
October 27, 2008 02:25:37 GMT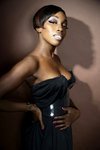 has premiered a music video to promote her -featuring song "Come Over". Directed by Lil X, the same director who helped making a music video for "Yeah!", the video shows the chemistry built by Estelle and Paul, both of whom have a crush on each other.

"There are two arguments going on in your head," Estelle answers when asked about her getting up close and personal with Paul on the video. "I can't be fake, but how can I do this without feeling like a slut?"

News
>
Celebrity Gossip
October 27, 2008 02:21:03 GMT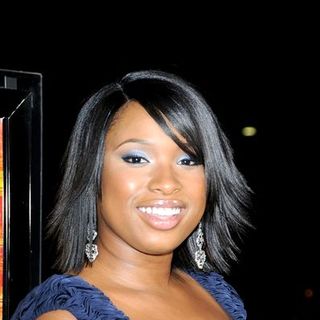 Oscar winner took to Saturday, October 25 to thank people for their outpouring support for her and her family in the wake of the day before. She, additionally, asked for the public's help for the safe return of her missing 7-year-old nephew, Julian King. In companion with the post, Hudson also posted two photographs of Julian to make it easier for people to notice him.

"Thank you all for your prayers and your calls," the posting, signed by The Hudson Family, read. "Please keep praying for our family and that we get Julian King back home safely. If anyone has any information about his whereabouts please contact the authorities immediately. Here is a picture of Julian and what he was last seen wearing. Once again thank you all for being there for us through this tough time."

News
>
Movie News
October 27, 2008 01:56:43 GMT

Months after the release of "" , Warner Bros. Pictures have brought forward a brand new U.K. trailer of the much awaited sixth installment of the "Harry Potter" series. Providing a gloomier look into the movie, this international trailer is relatively short but gives out a taste of how dark the movie will be.

If the earlier released trailer is focused on the first meeting between young Tom Riddle a.k.a. Lord Voldemort and Albus Dumbledore, the new trailer highlights on Dumbledore describing Voldemort's magic and him telling Harry that the young wizard is the chosen one. In the trailer, Dumbledore also indicates that dark forces are trying to get inside Hogwarts.

News
>
TV News
October 25, 2008 07:52:09 GMT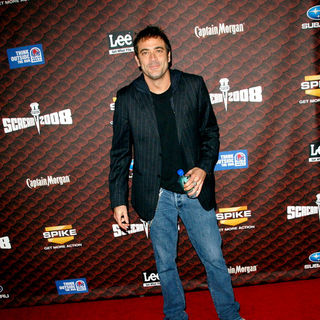 "" will bring back a dead guy to television. Dr. Izzie Stevens' fiance, Denny Duquette, who already died on the previous season premiere, will have his other appearance in the series. A source has exclusively reported to that will reprise the role as Denny.

Morgan's comeback as Denny is scheduled to air on November 6 episode. Though ABC refuses to give any statement toward the news, there is a speculation that Denny's return has something to do with Dr. Izzie, who is played by . It says that on the episode when Denny appears, Dr. Izzie suffers a brain tumor which makes her able to have a communication with the dead.

News
>
TV News
October 25, 2008 07:16:18 GMT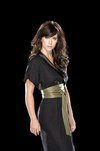 In anticipation to the forthcoming episode of "", CBS network have come up with a promotional video for episode 4.05. The video focuses its footage on the destruction a teenage ghost brings to a house and the people in it. Apart from that, it also teases bits of episode 4.06, claiming it to be the episode which will change everything.

Episode 4.05 is titled "Bloodline" and tells the story of a young woman who suddenly dies at a tennis club. Keeping a secret about her parentage in order to avoid her mother from being hurt, she finally asks Melinda to tell her mother about it. To her dismay though, her mother already knows the truth. On Melinda's part, thinking that she is expecting due to the nausea and dizziness she experiences, she goes to the doctor only to be disappointed.

News
>
Celebrity Gossip
October 25, 2008 07:16:16 GMT
and have fun together during the taping of her talk show "", aired Thursday, October 23, when the "" star flashes her pants in front of the many audience. Instead of creating controversy, her act provokes laugh from them as she wears an over-sized boxer with the name of the talk show host printed on it.

"I had friends dare me to wear something back stage," Hayden tells Ellen as she begins to roll up the lower part of her mini black dress, deliberately showing off her man's boxer. The gray boxer is branded with the "Ellen" logo around its waist cut.

News
>
Music News
October 25, 2008 07:01:13 GMT

An official cover art for 's upcoming third major studio album "" has been unveiled. As seen on the news photo, the cover art presents a close-up look at the rapper wearing black shiny new-style glasses. The glamorous night life of Hollywood is reflected on his glasses.

"iSouljaBoyTellem" is Soulja's second major-label studio record which is led by the single "Birdwalk". The forthcoming set features production from Mr. Collipark, Polow Da Don, and Soulja himself. It is expected to come out on December 16 in the U.S. and will include street anthem "Turn My Swag On" and a new song "Yamaha Mama", which features .

News
>
Celebrity Gossip
October 25, 2008 06:44:01 GMT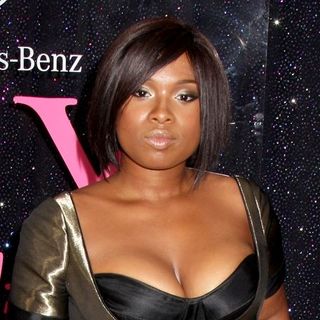 An update in the murder case of 's mother and brother has just been given by police sources claiming that the suspect, William Balfour, has been put in custody. Chicago police have yet confirmed that matter though.

The Chicago Sun-Times gives a "developing story" on the murder case, claiming on its site Chicago Police detectives have been interviewing William who was declared by the police as the one and only suspect in the case hours after Hudson's mother Darnell Hudson Donerson, 57, and older brother Jason Hudson, 29, were found dead inside the family's residence, 7019 South Yale Avenue, at 2:44 P.M. Friday, October 24. He was arrested later that day after police tracked his whereabouts around the city.