August 16, 2007 08:06:08 GMT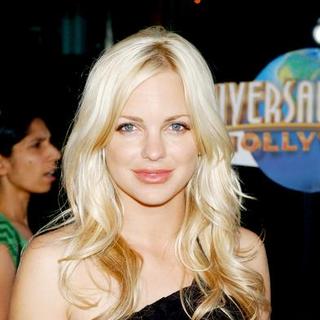 Those questioning how will appear as a dumped Playboy bunny in "House Bunny" can get the answer by now as seven pictures from the film set have wonderfully got launched, all showing the actress being shot cutely in pink bikini for a scene on a car.

A production of Columbia Pictures, the comedy follows Faris' character, Shelly, as she gets kicked out of the mansion and has nowhere to go until falling in with the sorority girls from Zeta Tau Zeta. Filming takes place in Los Angeles under the direction of Fred Wolf with Faris also executive producing.

August 16, 2007 07:29:20 GMT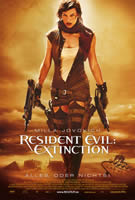 It's just one month short from the arrival of "" in theaters yet fans and moviegoers still get chance to see something new coming from the flick.

That's right, several new production stills of the sci-fi action horror have made their way to surface on the net. All, however, only features the main character of the movie, Alice, played for the third time by .

August 16, 2007 06:33:10 GMT

Wonder how 20th Century Fox will bring "" to life through the hands of helmer Xavier Gens? Well, push aside your curiosity, folks, as new images from the movie have delightfully been brought on the net to give you early looks on what the movie will become.

USA Today has published an awesome new photo for the flick showing the shadowy face of the titular character, played by "" baddie , with guns in both hands, as pictured on the above left. More images come from Russian site Filmz.ru, this time revealing the cold-blooded agent's expressionless face.

August 16, 2007 04:39:08 GMT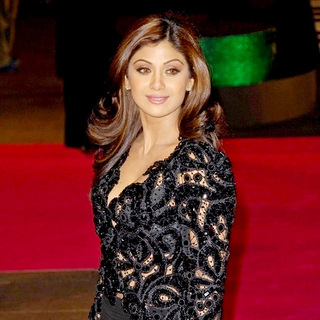 While search for the next 007 girl in "Bond 22" is still on the run, another name has surprisingly popped up to add the long line of actresses speculated to be up for the role, and this time, it turns out to be Bollywood actress .

Report coming from Metro UK has informed that the beauty has made her way to get inside track on filling in the part, and even is about to what it refers as 'seal the deal.'

August 16, 2007 03:37:37 GMT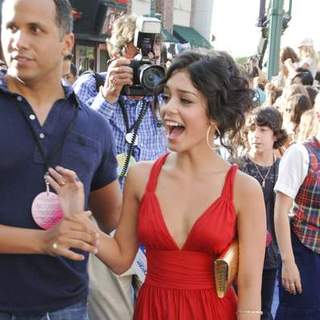 For every teenager across the nation, this Friday night probably is the moment they have been waiting for so long.

Yes, it's the coming of "High School Musical 2" they are looking forward to watch on the day as the TV movie makes its debut on Disney Channel U.S. at 8:00 PM, ET/PT. The highly-anticipated follow-up to last year's hit "High School Musical", the show will then be featured Saturday and Sunday, August 18 and 19, in online and on-air programming events hosted by the movie's cast before hitting Disney Channels around the world beginning in September.

August 16, 2007 03:15:50 GMT
Ready to make his first studio movie since his 2000 effort "The Cell", Tarsem Singh has signed on to direct sci-fi thriller "The Unforgettable" which Warner Bros. Pictures is developing based on Warner Bros. Interactive Entertainment video game "The Condemned: Criminal Origins."

Originally titled "Species X", pic concerns a cop who in the course of a murder investigation realizes that he is not human and uncovers a war between good and evil aliens. Singh will thus helm from script written by Kurt Sutter with Basil Iwanyk, David Goyer and Jason Hall all set to produce.

August 15, 2007 09:43:26 GMT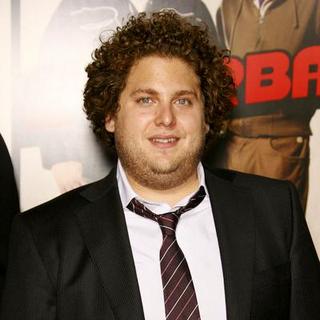 Cast and crew of the movie plus handfuls of well-known names mingled together cheerfully as they walked down the red carpet for the U.S. premiere of "", which is going to hit commercial theaters this Friday, August 17, 2007.

Taking place at Grauman's Chinese Theatre in Hollywood on Monday, August 13, the event sure was such an unforgettable fest for devoted fans of comedic genre present as they could greet the flick's leading actors and as well as their co-stars and plus producer Judd Apatow to name few.

August 15, 2007 08:59:09 GMT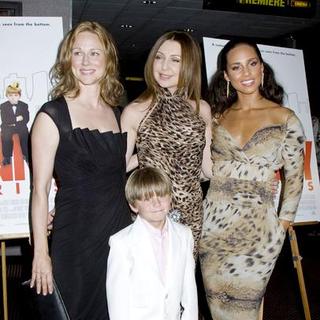 Taking time to gather together for the occasion, some cast members of the upcoming "" made their way to show up at the New York screening for the movie held at New York City's Cinemas 123 on Monday, August 13.

Among the figures spotted were , , and , also child actor Nicolas Art, who plays Grayer, the son of a wealthy Upper East Side couple whom the title character is taking care of. Keys looked stunning in an off-shoulder, knee-length dress while Linney preferred to go simple in black.

August 15, 2007 08:06:02 GMT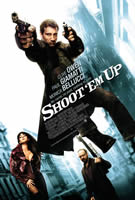 In its follow-up to the release of the Red Band trailer for "", New Line Cinema as the studio producing the flick has updated the movie's with more age restricted content which still requires an age verification to enter.

Apart from the previously-released trailer, visitors can take a look on three more clips for the action thriller labeled the animatic, the opening shootout scene, and addictiveTV remix. The most unique one probably is the former as it is made of roughly-drawn animation.

August 15, 2007 07:02:11 GMT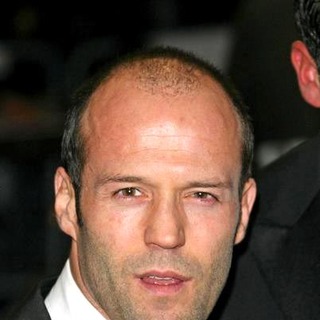 Still hot from its report on Stephen Sommers to direct "", IESB.net now is coming with a new one already, stating is getting considered to play the role of Action Man, the original G.I. Joe doll's British counterpart initially produced by Palitoy in 1966, in the movie.

"The producers are keen on keeping the Action Man character in the film to make marketing of the film easier abroad including using that name for international territories to avoid any potential negative reactions that some parts of the world may have with the name G.I. Joe," so the site claimed.

August 15, 2007 05:10:30 GMT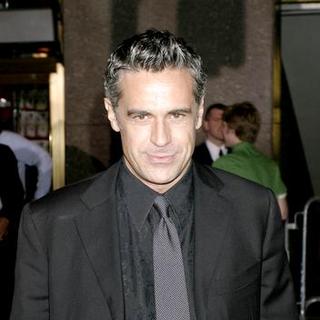 Eager to have another gun-banging action after "", Len Wiseman is close to get "" as his next helming stint.

Variety has revealed that the Fremont-born filmmaker is currently in final negotiations with the studio producing the flick, New Line Cinema, for the task, which will require him to develop the actioner from Ken Nolan's script.

August 15, 2007 04:23:02 GMT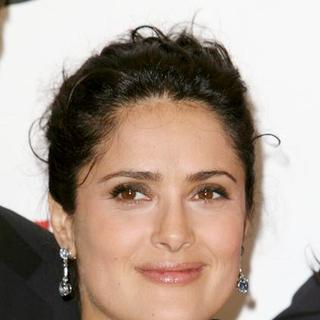 Maintaining her productiveness in film industry, is poised to topline an untitled romantic comedy that she will also produce for Walt Disney Pictures.

Story centers on a conservative doctor who gets the surprise of his life when he learns that the ex-boyfriend of his fiancee is an international Latin superstar who has come to Los Angeles to win her back. Hayek reportedly is billed to play the fiancee.

August 15, 2007 03:55:51 GMT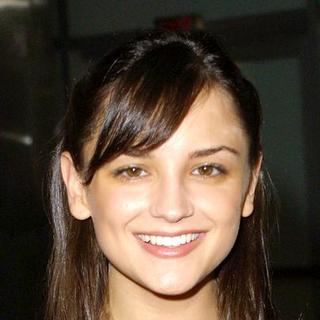 Back to her field of expertise of romantic comedy genre, has secured a starring part in "The Golden Door (2008)" alongside "" star , The Hollywood Reporter has revealed.

On the way to accompany the two are rapper and Joseph Cross, who are currently in final negotiations to join the cast.

August 15, 2007 03:22:53 GMT

First it was a TV miniseries, then got turned into a novel and now, will finally go into the big screen for sure.

Yes, soon there really will come "" in theaters for either fans of the series or book to enjoy, author Neil Gaiman has confirmed to MTV. Project actually had been developed at Jim Henson Company in the past years, but seemed to get lost in the process until now.

August 14, 2007 09:25:52 GMT

Becoming the victor of a bidding war, Warner Bros. Pictures has secured rights to make a comedy feature entitled "" based on pitch from Michael Colton and John Aboud, Variety has reported.

Story focuses on a thief who teams up with her ex-boyfriend to stage a fake wedding at the Natural History Museum in New York as a cover for the perfect heist. On duty to take care of producing matters are Peter Principato and Paul Young of Principato Young Management.