August 04, 2007 06:38:44 GMT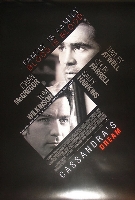 Seems the burgeoning list of movies to be presented at this year's Toronto International Film Festival continues to grow bigger day by day. Following those of high-profile titles already put into the lineup, two more have delightfully been added by the event's organizers as parts of Gala Presentations section.

Of the two, one turns out to be London-set crimer "" which Woody Allen directed for The Weinstein Co. to distribute with the other being revealed as "", Julie Taymor-directed musical feature. The former is learned to encounter its North American premiere at the fest while the latter will have its world preem instead.

August 04, 2007 04:51:27 GMT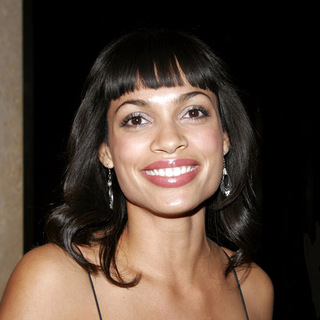 Early companions to for his next vehicle "" finally are picked up.

Pic's director D.J. Caruso, who recently directed LaBeouf in hit movie "", has exclusively told MTV News that and are both set to join the rising actor in the project with representatives of the latter one confirming the statement.

August 04, 2007 03:29:50 GMT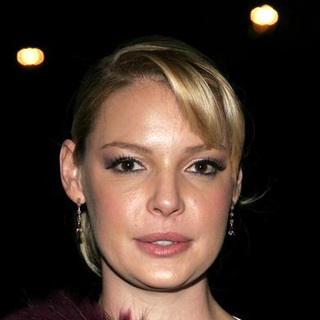 Successful in becoming an accomplished actress, now is preparing to spark a new profession as film producer.

According to The Hollywood Reporter, the beauty has established her own production company with her manager mother Nancy Heigl and is currently setting up an untitled action comedy which she will also star in.

August 04, 2007 03:02:12 GMT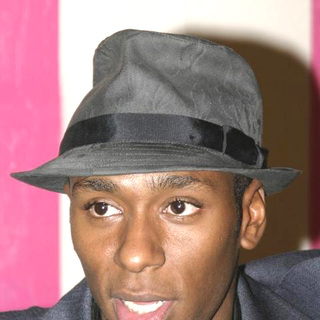 Already recognized as one of only a handful of rappers who have garnered critical approval for their acting work, has found himself a starring role in an indie feature titled "Bury Me Standing", a comedic drama about life, death, and the madness that follows when two people meet, BlackFilm.com has reported.

Also starring and Alfre Woodward, project examines a young woman's reflections on death, a memorial, and a "family" that is forced to face its greatest fears when a young man suddenly dies. Washington will portray a character named Mod who makes a deal with Gloria, a mother who is mourning her son played by Woodward, to give away her unborn baby in exchange for her house.

August 04, 2007 02:07:53 GMT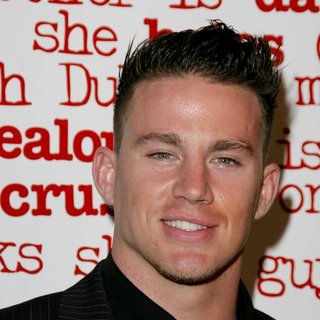 Prepare to see the different side of in the future as the hot star will soon go full-force in showing his physical strength and fighting ability onscreen.

Yes, the striking actor has been cast as the lead in an untitled fight movie coming from Rogue Pictures, which will reunite him with director Dito Montiel after their collaboration in last year's "." Project finds him as a young man scraping a living scalping tickets in New York City who becomes involved in the underground sport after a chance encounter with a street-fighting coach.

August 03, 2007 09:59:04 GMT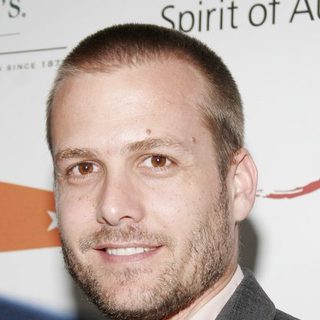 Finally the search for male lead in "" is concluded now that Lionsgate Films and director Frank Miller have found the appropriate one to assume the role, who turns out to be , fresh from Michael Lehmann-directed "."

Macht will then assume the role of the titular character, described as a man who has faked his own death so he can battle crime from the shadows of Central City. The Bronx-born actor landed the part after making his way to impress the filmmakers in the audition for the flick, which Miller insisted to carry out in looking for actor to play the role.

August 03, 2007 09:57:36 GMT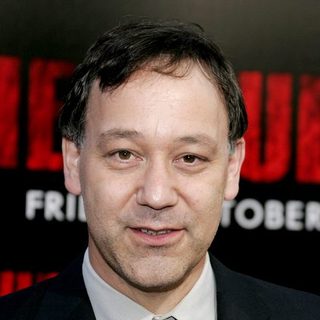 Seems someone has already been eyed to take directing reins on Legendary Pictures and Warner Bros. Pictures' mythology flick "." IESB.net has come up with a very interesting tidbit from its sources claiming the two film companies are keen to have Sam Raimi as the director of the project, a remake of Desmond Davis' 1981 cult classic of the same name.

The site further informed that the "Spider-Man" trilogy helmer so far is the only one being tipped for the position while also pointing out that Warner Bros. may have offered him everything "under the sun" as the studio is willing to do anything to lock the man into a multi-picture deal.

August 03, 2007 09:21:42 GMT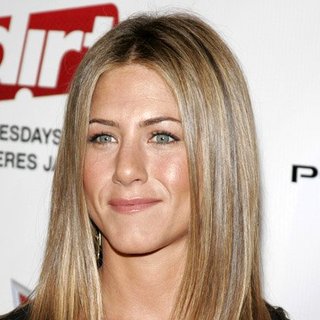 Landing a new stint for her film resume, has struck deals to topline a romantic comedy titled "", which Sidney Kimmel is financing through his eponymous production company for MGM to distribute.

Set to act opposite "" star , the beauty is reported to become a traveling saleswoman who sells cheap art to small companies and motels. Things go beyond her expectations when she gets pursued all over the States by an an aimless, underachieving assistant motel manager, played by Zahn, whom she has a fling with at one of her stops.

August 03, 2007 08:34:39 GMT
Providing next look on the upcoming movie, Walt Disney Pictures has put online a new trailer for "", which the studio previously premiered during its panel at this year's San Diego Comic-Con.

Just like most trailers these days, the clip, placed on , is available in HD format besides those in high, medium, and low resolution, in the meantime giving the viewers a lot more hints about the plot of the action adventure.

August 03, 2007 07:50:48 GMT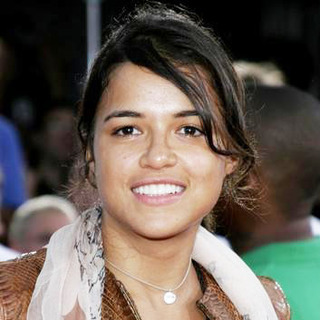 Landing feet as the latest additions in the cast lineup, and have both been picked up to fill in the remaining roles in James Cameron's ambitious performance-capture flick "", Variety has revealed.

A $190 million hybrid of live action and animation produced under 20th Century Fox, pic centers on a wounded ex-marine assigned to settle and exploit an exotic planet rich in bio-diversity who eventually crosses over to lead the indigenous race in a battle for survival. Lang is informed to play a seasoned Marine Corps colonel who travels to the planet to take charge of its troops while Rodriguez will portray an ex-Marine pilot.

August 03, 2007 06:56:18 GMT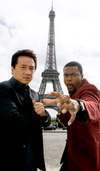 Heavy rumors about "" getting barred from China's theaters sadly turned out to be a nightmare-comes-true for all fans of in the country.

Daily Variety has obtained information from China's powerful state-run Film Bureau that permission for the movie's launch on the mainland had been withheld for commercial reason, which the entertainment paper perceived as 'a surprising justification' if looking on the box office successes the previous two installments made in China.

August 03, 2007 04:38:57 GMT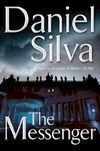 Set to launch another spy franchise after the "Bourne" series, Universal Pictures has obtained screen rights to a seven-book series of bestselling spy novels by Daniel Silva and is aiming to make "The Messenger", adapted from the author's 2006 work, as a possible first film.

In working on the goal, the studio has already assigned Pierre Morel to assume directing duties with Mark Gordon and Josh McLaughlin both producing via the Mark Gordon Co. Morrel, who marked his feature directorial debut in action sci-fi "", just wrapped up filming on "", a thriller about a former spy who dusts off his old skills after his daughter is kidnapped and sold into the slave trade.

August 03, 2007 03:18:08 GMT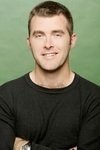 Establishing a promising mutual collaboration, famed filmmaker McG has struck an exclusive film deal with Warner Bros. Pictures to develop film features under the company banner for three years ahead.

Three big screen projects are learned to have been set up for McG to direct for his Wonderland Sound and Vision shingle with the studio: an action comedy titled "Nightcrawlers", a spy pic to be produced by Basil Iwanyk, and a heist drama called "."

August 03, 2007 02:39:55 GMT
It's not until December 14 that moviegoers finally can see "" come to the surface yet a sequel has already been prepared to be developed at Warner Bros. Pictures by screenwriter Mark Protosevich for sure.

According to Los Angeles Times, the man has pitched the company on a follow-up to the action horror thriller although no deal has yet been finalized. Protosevich, a native of Chicago, Illinois, previously got hired for four different times to work on the script, which was at one time optioned by 20th Century Fox with talk of Ridley Scott and as director and star, respectively.

August 02, 2007 10:03:57 GMT

May have let slip casting information on the new Bond Girl for "Bond 22", Australian actress has pointed out to MTV News that the role has probably gone to her fellow thesp , who also happens to be her real-life friend.

The statement came right from Byrne's mouth during a recent interview with MTV when she was asked whether she had been contacted about the part. Denied any involvement in the project, the beauty surprisingly later exclaimed, "I think Abbie Cornish�s got it."