June 07, 2007 08:23:21 GMT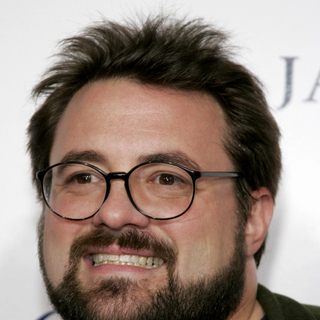 Delving into raunchy theme, Kevin Smith has come onboard to direct "" which he described to the Los Angeles Times as "bawdy sex comedy with heart."

Project focuses on two friends who have managed to trudge into their 30s with a satisfying lack of accomplishment. However, a 15-year high school reunion and dire rent problems later prompt them to an idea of making together an amateur porn enterprise.

June 07, 2007 07:44:31 GMT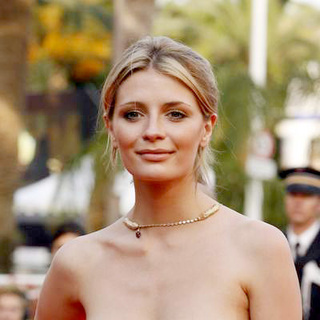 Giving a Hollywood touch to the project, has given her agreement to star in Russian coming-of-age drama "Finding t.A.T.u, being cast alongside the likes of Shantel VanSanten, , Alex Kaluzhsky, and Helena Mattsson.

Based on Russian author A. Mitrofanov's novel "t.A.T.u come back", the project, set against a background of music, Internet chatrooms and hedonistic Russian nightlife, presents a story of a lonely American teenager in Moscow who becomes friends with a local girl over their shared obsession with singing duo .

June 07, 2007 06:43:12 GMT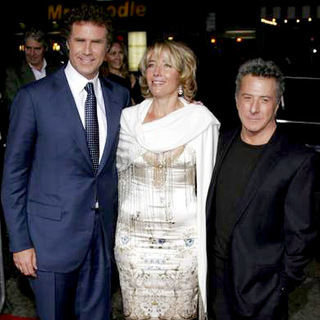 Brought together again after their latest collaboration in "", Oscar-winning thespians and are both poised to topline "", a romantic drama coming from Overture Films.

Written by Joel Hopkins, the flick concerns a man down on his luck who finds an unlikely female companion as he comes to London to attend his daughter's wedding. It is reported that Hopkins worked on the script with Hoffman and Thompson in mind for the characters.

June 07, 2007 04:57:36 GMT
Two ambitious film projects are on the line to get brewed at Warner Bros. Pictures. The giant studio has successfully obtained rights to make both "" and "" under its banner, Variety has reported.

The former, set to follow the massive success of the company's "Harry Potter" franchise, will be a big screen adaptation of the second part of the best-selling "Shannara" series by Terry Brooks, known to be the second biggest-selling living fantasy book writer after J.K. Rowling.

June 07, 2007 04:21:02 GMT
Widely recognized for its productions of fantasy and family-friendly flicks, Walden Media now is aiming to spawn a rather different film feature.

The Los Angeles-based company reportedly is on the track to develop a teen mayor comedy in association with Phoenix Pictures and has appointed "" director Ken Kwapis to assume the helming duties for the project.

June 07, 2007 03:39:02 GMT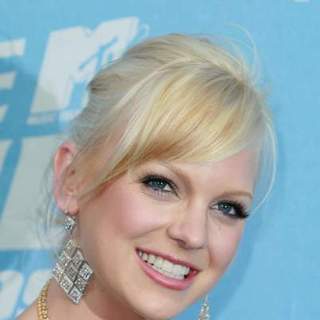 Advancing further in the development process of the project, Happy Madison has picked up Fred Wolf to helm its untitled college campus comedy that is set to topline for Columbia Pictures to distribute.

The one-time SNL writer thereby will direct from the script penned by "Legally Blonde" scribes Karen McCullah Lutz and Kirsten Smith, who both are also on duty to executive produce alongside Faris. Filming is said to begin late this summer with Heather Parry producing and Sony's Sam Dickerman plus Adam Milano overseeing for the studio.

June 07, 2007 03:03:59 GMT
Presenting a theme rarely brought up to the surface nowadays, Walt Disney Pictures is about to make a movie about treasure hunt with Chris Bender, J.C. Spink, Adam Shankman, Jennifer Gibgot, and Mason Novick to all produce.

Project comes from the original idea hatched by Novick which then was made into a screenplay by Amy Pocha and Seth Cohen. It afterwards was brought by Offspring's Matthew Mizel to Kristin Burr at Disney that finally picked up the rights to turn it into the big screen.

June 06, 2007 09:41:40 GMT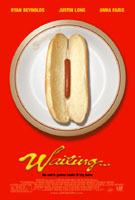 The story at Shenanigan's apparently goes on to the next chapter. Star of 2005's "" has opened up great tidbit saying a sequel to the cult comedy is currently on the process to be made.

"We're shooting 'Waiting... 2' this summer," the actor told MTV News on the 2007 MTV Movie Awards red carpet on Sunday, June 3.

June 06, 2007 09:39:47 GMT
Horror fans now can have something new to check on the web as Dimension Films has smoothly brought up the official site for "" online.

Containing a Flash intro, the features a new trailer for the movie as well as what looks to be an artwork from the flick's new poster. Full version of the site is coming soon, so stay tuned for the announcement.

June 06, 2007 08:41:00 GMT
Listing up a diverse film resume, "" star has reached deal to take starring part in horror feature "", joining the previously announced and .

The Americanized version of the 2003 Korean flick "Geoul sokeuro", the movie follows a cop-turned-mall-security-guard as he investigates mysterious deaths happening at the department store where he is employed. Further plot details reveal that the character finds out "that there are murderous reflections out for revenge."

June 06, 2007 08:30:35 GMT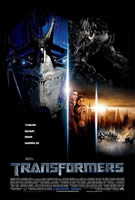 As moviegoers prepare for the early arrival of "" in theaters on Monday, July 2, it has just been learned that DreamWorks Pictures will use the same strategy that Disney "" applied before in the flick's May 24 screenings.

Yes, the sci-fi actioner is also going to have its first shows started at 8 p.m. to then get played all evening leading into its official release date of July 3, so be sure to come around the time to be one of the first viewers of the highly anticipated pic.

June 06, 2007 06:53:48 GMT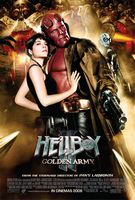 Getting very close to the filming start date, director Guillermo del Toro has delightfully opened up the casting choices for his "Hellboy 2: The Golden Army" posted at the official fan-site of the guy, .

While stating the character of John Myers won't return in the flick, del Toro confirmed that would once again appear as a cameo with , Luke Goss, and Roy Dotrice playing Princess Nuala, Prince Nuada, and King Balor, respectively. Added to the lineup is John Alexander who will show up as Johann, whose voice will be provided by Thomas Kretschmann instead.

June 06, 2007 04:57:10 GMT
In an effort to protect the starlet's modesty, a most revealing shot of the body of in "" has been deleted in the editing room, director Joe Wright has informed Britain's Daily Express newspaper.

The axed sequence originally was part of an important scene showing the beauty strips off her blouse and skirt and dives into a deep fountain to retrieve a broken vase, only to re-emerge soaking wet in an undergarment.

June 06, 2007 04:16:53 GMT
Already scored her initial success in recording industry, "American Idol " runner-up now is ready to spark another career in acting field.

The Hollywood Reporter has confirmed that the 23-year-old singer will make her leading acting debut in indie flick "The Last Caller", a dark romantic comedy which presents her as a self-obsessed woman who searches for love, hope, and meaning during a few random events with other urban seekers.

June 06, 2007 03:29:15 GMT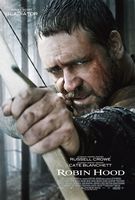 A fundamental change is happening to Universal Pictures' "Nottingham" now as "L.A. Confidential" scribe Brian Helgeland reportedly has been picked up to rewrite the movie's script originally penned by Ethan Reiff and Cyrus Voris.

The revisionist take on the legend of Robin Hood, the ambitious project is said to present the Sheriff of Nottingham more as a noble lawman than an evil king's right-hand man as depicted in the tale. It has been confirmed that Oscar winner is set to portray the character.