October 31, 2006 08:24:32 GMT
Giving favor to family-themed feature, Universal Pictures has picked up the rights to make "", a big screen adaptation of Neal Shusterman's novel of the same title, Variety has learned.

Following this, the giant company will develop the project as a potential directing vehicle for Gary Ross with Shusterman to pen the screenplay. Meanwhile, Larger Than Life's Allison Thomas and Naketha Mattocks will both seat as producers.

October 31, 2006 08:22:45 GMT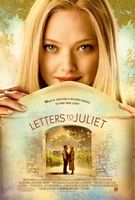 Already succeeded in obtaining the rights to make "" based on Lise and Ceil Friedman's upcoming book of the same title, Summit Entertainment has appointed Gary Winick to helm the project, Variety has reported.

The movie will present a contemporary romantic story derived from the book's content which compiles the missives that lovelorn people all over the world have written to storied star-crossed lover Juliet Capulet. Patrick Wachsberger and Eric Feig are both set to produce alongside Applehead Pictures' and Caroline Kaplan.

October 31, 2006 07:15:24 GMT
Losing Universal Pictures and 20th Century Fox as its backups has cost "" more than just a big problem indeed as Peter Jackson along with Microsoft's WingNut Films have just shockingly issued an official announcement stating that the production of the movie is halted.

"At this time Peter Jackson and Fran Walsh, along with their partner, Microsoft, have mutually agreed to postpone making a feature film based on the Halo video game universe until we can fulfill the promise we made to millions of Halo fans throughout the world that we would settle for no less than bringing a first class film to the big screen," so the statement said.

October 31, 2006 06:48:05 GMT
Joining the recent flow of turning writing work into big screen feature, StillKing Films is putting attention to develop "" based on Jennifer Egan's latest novel of the same name following its acquisition of rights to the book.

In materializing its aim, the studio has already hired "The Ring" writer Ehren Kruger to work on the script as well as to produce along with Daniel Bobker and Matthew Stillman. However, there is no word yet on the cast lineup or director.

October 31, 2006 05:11:12 GMT
Even the coming of recent blockbuster movies cannot overthrow the reign of "" on weekend international box office.

For the fourth time in a row, the 20th Century Fox's drama comedy becomes the top grossing picture on the chart ended October 29, 2006, scoring $17.6 million from 53 markets to thus raise its total sum to $130.4 million so far.

October 31, 2006 04:09:30 GMT
At last the sequel is coming to development. Variety has confirmed that a follow up to this year's "" will be made with Bryan Singer to once again direct and produce for Warner Bros. Pictures. However, as with any other project, there are several factors that must be addressed first before it is greenlit.

Expected to be backed up by Legendary Pictures in financial matters for the second time, the movie is tentatively set for a summer 2009 release using a production budget below $200 million regardless of Warner's statement saying there's not even a script or budget yet.

October 31, 2006 02:52:10 GMT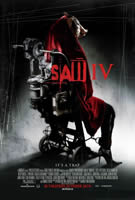 Riding high on the success of "" which has garnered $33.6 million during its three-days run, Lionsgate as the franchise's production company is reportedly planning to set up its follow-up, "", with an aim to also release it by Halloween next year.

No details yet on the cast, writer, director, and plot, but the story presumably will still deal with the elaborate, bloody games that psycho killer Jigsaw schemes neatly to test the moral fiber of his victims.

October 31, 2006 02:41:39 GMT
Stepping into his next stint, "" helmer Joe Carnahan is in charge to direct "", a big screen adaptation of James Ellroy's novel of the same title, with he himself and his brother Matthew Michael Carnahan set to work on the script, CHUD has revealed.

Said by Carnahan to be the sequel of Curtis Hanson's 1997 work of "L.A. Confidential", the picture will likely to closely follow the original version's story which revolves around the daily work of Lieutenant David "Dave" Klein and his involvement with the dark side of the L.A.P.D.

October 31, 2006 02:38:34 GMT
Taking new direction towards film feature after years of making games, developers of "Oddworld" videogame franchise Lorne Lanning and Sherry McKenna are joining forces with Vanguard Animation to create a dark political thriller movie entitled "."

Described as a rare CG animated film aimed at adults, the project will be made at $40 million budget and set in the near future with Lanning on board to direct and John Williams producing. Meanwhile, Vanguard intends to work on the film in its Vancouver studio where it is currently producing "."

October 31, 2006 02:30:04 GMT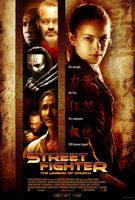 Back in 1994, moviegoers was already presented with a videogame adaptation of "Street Fighter" starring and now a newer big screen version is about to be made through a joint venture between Hyde Park Entertainment and Capcom Ltd..

Tentatively titled the same as the game's name, the project is said to take its focus on the game's most popular female fighter Chun-Li, but plot details are still being kept under wraps though it is revealed that Justin Marks has been appointed to write the screenplay.

October 30, 2006 10:02:41 GMT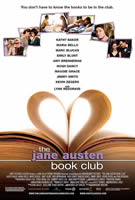 Expanding its cast lineup, "" has smoothly added four more Hollywood stars namely , , , and in its high-profile list already containing the likes of , , , , and .

Dancy will play a sci-fi fan and computer whiz named Grigg while Grace is billed as the lesbian daughter of Brenneman's character Sylvia, who is left by her husband Daniel (Smits) after thirty two years of marriage, and Zegers as an oversexed teen who gets entangled in a romantic relationship with one of the club's members.

October 30, 2006 09:26:22 GMT
Emmy-winning directing brothers Joe and Anthony Russo plus Phil Johnston make a big deal this time. Variety learned that the trio has delightfully earned positive sign from Universal to set up their new project titled "" under the studio's banner.

Also produced by Imagine Entertainment, the flick centers on a father who has to spend one night with his archenemy and his own father looking for his son's present which he forgets to buy on Christmas Eve. No words yet on the cast lineup.

October 30, 2006 08:52:41 GMT
Boldly decided to present sensitive issue, Focus Features will develop a big screen feature about family honor killings among Muslims in Britain and other European countries titled "" under its wings following its successful attempt to obtain the project's rights.

Based on an article by Denise Dowling in Marie Claire, the movie has already tapped British filmmaker Amma Asante to both write and direct with Kahli Small overseeing for Focus. No details yet on film's cast and production date.

October 30, 2006 08:05:03 GMT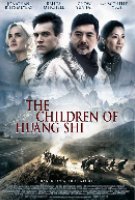 Constructing a great line-up of cast, , , , and are set to share scenes together in a period drama titled "", Production Weekly has reported.

Based on true events, the movie, set in war-ravaged China during the late 1930s, focuses on a young British journalist named Gregg Hogg who leads a group of orphaned children on a 1000-mile journey in his effort to save them.

October 30, 2006 07:24:20 GMT
Facing each other onscreen for the first time, "" star and rapper have both signed on to join Vincent Laresca in "", an indie feature set to be written and directed by Antonio Macia.

Scheduled to begin filming by late November in Connecticut, the project follows a cop who has to face emotional consequences for the rest of his life after repeatedly harassing an ex-con until his tragic death. Laresca will portray the former character while Phifer the latter one.