September 21, 2007 09:55:30 GMT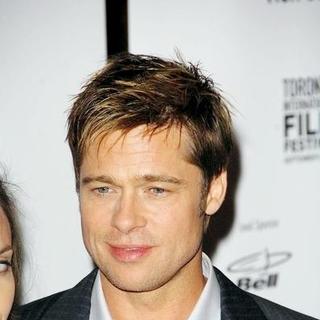 Sad to say that has taken departure from "" due to busy schedule, but his possible replacement thankfully will be as remarkable as the actor in acting quality.

That's right, Paramount Pictures has confirmed that is now in discussions to take over Damon's role of Dickie Eklund, a real-life talented fighter who turned to crime but later changed direction by helping his under-performing half brother to be a boxing champion. Set to play the brother, Micky Ward, is Mark Wahlberg with Darren Aronofsky to direct.

September 21, 2007 09:08:24 GMT
The time has come for MGM to reveal more glimpses of its upcoming crime thriller "." The studio has finally brought up a new trailer for the movie on the net via video sharing website YouTube.

Running over two minutes, the trailer, as you can see below, follows 's character Ted Gray as he joins one of the nation's most prestigious Pathology programs. Several characters are also introduced while viewers get provided with the basic story of the flick.

September 21, 2007 08:16:56 GMT

The suave British agent probably won't have to rely heavily on his wits and brawn in the next installment of his adventure, "Bond 22" scribe Paul Haggis has hinted.

Appearing on CBS' "The Late Late Show with Craig Ferguson", the man indicated that traditional Bond gadgets previously eschewed by "" might make their comeback this time around in the flick.

September 21, 2007 06:46:28 GMT
After a series of set pictures, now comes what appears to be a possible piece of artwork for the highly-anticipated "" on the net.

Posted on Superhero Hype!, the artwork, as you can see on the left, is said to be used by both Marvel Studios and Universal Pictures for the marketing campaign and merchandising next year for the flick.

September 21, 2007 04:57:12 GMT

It's official, folks, the fate of superheroes in "Justice League of America" now lies in the hands of George Miller. Variety has confirmed that Warner Bros. Pictures is fast-tracking the project with the "Mad Max" director to make it as the studio's tentpole in 2009.

A pre-strike priority for Warner Bros., the live-action movie is reported to currently be in the initial phases of casting, which appear to be a major hard task due to its presentation of a pantheon of superheroes. Among the pack, the likely choices will be Superman, Batman, Wonder Woman, the Flash, and Aquaman.

September 21, 2007 03:57:33 GMT

Almost a month has passed since the first arrival of the first gory trailer for "" and now, a new trailer, presumably an international one, has safely landed on the net to allow moviegoers learning more about the upcoming action thriller sci-fi.

Available at in QuickTime format, the trailer can also be accessed from section at AceShowBiz. While bit of new footage is inserted in, here fans are informed that the big battle is taking place in Gunnison, Colorado, of which population is becoming less and less as the outer-space beings start to wage their war there.

September 20, 2007 09:54:58 GMT
Bringing the film abroad, will get his latest directorial effort "" premiered at this year's London Film Festival, which is going to host 184 full-length films and 133 shorts from 43 countries.

Pic will have its first screening on October 22, 2007 at Odeon Leicester Square as part of Gala and Special Screenings program. Redford, who also takes starring part in the political drama, is expected to attend the event alongside co-stars and .

September 20, 2007 09:44:09 GMT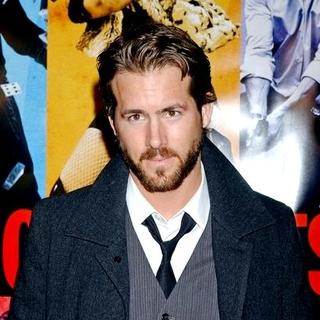 The next talents picked for the project after , and have both landed starring slots in "", the next directorial effort from "" helmer Greg Mottola.

Also written by Mottola, the coming-of-age comedy is set in year 1987 and centers on an uptight recent college graduate (Eisenberg) who is forced to take a degrading minimum-wage job at the local amusement park. Reynolds is learned to play an aspiring rock star and the icon of cool to all the kids working at the park while Stewart will become the romantic lead, a tomboy who also works at the park.

September 20, 2007 09:23:57 GMT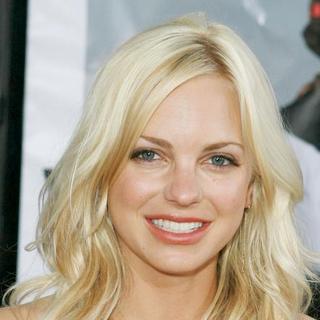 Getting out of her zone of comfort in comedic genre, is readying herself to portray a very different role in what she calls a 'deep, dark drama.'

The actress told MTV on Tuesday, September 18, 2007 that she would become porn star Linda Lovelace in a biopic about her entitled "" which she hopes to be finished filming before the impending strike in June.

September 20, 2007 08:25:39 GMT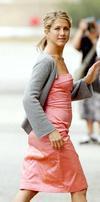 Several new photos from the Los Angeles set of rom-com flick "" have delightfully surfaced on the net, thanks to Just Jared.

Images taken showed as she went around the set on Wednesday, September 18, 2007 with fellow Hollywood star also present on the spot. The twosome have been learned to be part of the movie's star-studded cast which include , , and among others.

September 20, 2007 07:18:43 GMT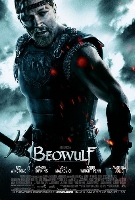 After the first, come the second. Yes, Paramount Pictures has smoothly launched a second theatrical trailer for "" on the net following the release of the first one in late July.

Posted exclusively on , the trailer can also be reached through page at AceShowBiz. Fans should really be delightful as it not only has more footage to be seen but also gives introduction to some new characters.

September 20, 2007 04:57:42 GMT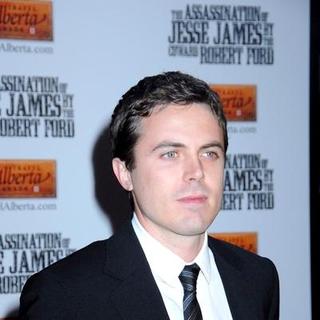 In the follow-up to its Venice, Deauville, Toronto, and Los Angeles screenings, a New York premiere was held for Western movie "" on Tuesday night, September 18, 2007.

Taking place at the city's Ziegfeld Theatre, the occasion found some well-known names merrily walking the red carpet besides the presence of the cast members like , , , and Alison Elliot. The most interesting one probably was Pitt's "" co-star , who brought along his new girlfriend Sarah Larson.

September 20, 2007 03:47:58 GMT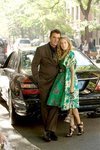 Principal photography has finally begun on "" and the first picture from the set has already made its way online, which you can see on the left.

Courtesy of New Line Cinema, the photo features as Carrie Bradshaw and as Mr. Big. The couple, as learned from the original series, had an on-and-off-again relationship for some time, but in the final episode ultimately decided to establish an open, honest relationship in New York.

September 19, 2007 10:22:43 GMT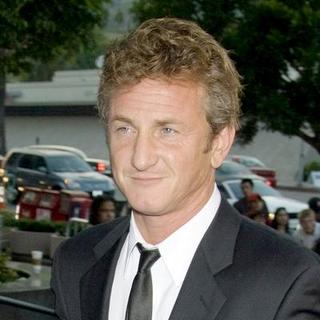 Handfuls of Hollywood's notable figures from various generations gathered merrily yesterday, September 18, 2007 for one purpose only: attending the Los Angeles Premiere for "" at The Directors Guild of America in Los Angeles, California.

Representing young generation were the likes of Alana Curry, , , , , , and , the latter three being the cast members of the movie.

September 19, 2007 09:40:09 GMT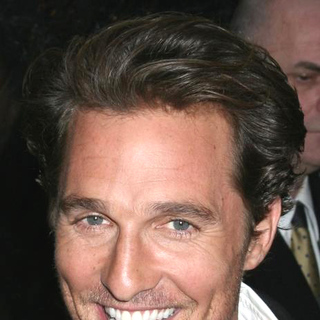 The empty seat left by in "" is finally re-occupied. Variety has brought in report informing that is taking over the role the "" star dropped after he was hospitalized for suicide attempt.

As Wilson's replacement, McConaughey thereby will only appear as an uncredited cameo in the project. While late notice, the hunk just needs to take a week out of his filming schedule to undergo his scenes there.