February 05, 2007 06:12:26 GMT
At last the leadstar for 's Spanish project is found. The famed filmmaker has revealed to Fox411 that he has cast in the untitled flick, the latest in a line of dramas for the man including "" and "."

Production on the picture will begin after Allen settles things on his third London film "" which he also produces with his sister, Letty Aronson. It is said that shooting will be commenced all summer in Barcelona, Spain with Cruz to speak both Spanish and English for the feature.

February 05, 2007 04:53:39 GMT
Working hand in hand with producer Scott Rudin, Columbia Pictures is about to make "", a dramatic picture set against the backdrop of the war in Afghanistan, Variety has reported.

Based on Khaled Hosseini's novel of the same title set to hit stores in May under Riverhead Press, the flick concerns the intimate friendship of two Muslim women through ten years of marriage to the same man. Names to either star or direct have not yet been known.

February 05, 2007 04:34:57 GMT
Now it's Universal Pictures' turn to bring magic into the big screen. The Hollywood Reporter has revealed that the studio is aiming to develop a fantasy feature titled "" for Gary Ross to possibly direct.

A live-action adaptation of first-time novelist Michael Reisman's book of the same name, the project has already had Ellen Goldsmith-Vein of the Gotham Group onboard to produce with Ross also taking the same seat alongside his Larger Than Life partner Allison Thomas. No words yet on either cast lineup or production date.

February 05, 2007 04:21:03 GMT
Chance for "" to strive high at the upcoming Academy Awards is getting larger with the triumph it has made through director Martin Scorsese at this year's DGA Awards. The veteran filmmaker finally was bestowed the Outstanding Directorial Achievement in Motion Pictures honor at the awards dinner held Saturday, February 3 at Los Angeles' Hyatt Regency Century Plaza Hotel.

"I was just trying to make a good picture. I didn't think I'd be standing here tonight... But it is the first movie I have ever done with a plot," he told the audience during the acceptance speech.

February 05, 2007 03:19:41 GMT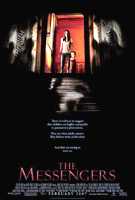 The Asian star is displaying its bright light in North America as Hong Kong filmmakers Danny and Oxide Pang score great success on the box office with their latest work "The Messenger." Revolving around a city family that moves into a seemingly serene sunflower farm in North Dakota, the horror flick has gloriously dominated movie ticket sales at $14.7 million to top the chart for Super Bowl weekend ended February 4, 2007.

The latest in a string of horror hits from Sony, "Messengers" marks the studio's seventh straight year of reigning the box office on Super Bowl weekend, becoming the second No. 1 debut so far this year for the company after urban dance drama "" that falls to the sixth spot this time for only taking up a fair amount of $4.05 million.

February 03, 2007 08:10:28 GMT
Two hefty additions have been made for "." Variety has learned that and Alessandro Nivola have both signed on to accompany starring in the project. Along with the pair's inclusion, it is also reported that Paramount Vantage has jumped in as a co-financing partner.

A remake of a 2002 Hong Kong film of the same name, the picture revolves around a woman who begins seeing disturbing images after a cornea transplant, prompting her to find out what happened to the eye's original owner. French filmmakers David Moreau and Xavier Palud are set to helm with Cruise/Wagner Productions producing for Lionsgate.

February 03, 2007 06:10:20 GMT
Things now look brighter for Focus Features' "A Little Game Without Consequence" after it got imploded for months due to the departure of helmer Gabriele Muccino also stars and , many thanks to Ang Lee.

Yes, the renowned filmmaker has accepted the offer to direct the drama comedy from Focus co-chairman James Schamus and is expected to work on the flick after the wrapping-up of "." Schamus in the meantime reportedly will take a stab at rewriting the script, originally penned by Allan Loeb.

February 03, 2007 03:58:38 GMT
Taking what probably will be the biggest film project in his career, Roman Polanski has given agreement to make a $130 million dramatic thriller, "", his next directorial project, bringing it to the big screen via independent financing.

Based on Robert Harris' New York Times best-selling novel of the same name, the picture will depict the days leading up to the destruction of the titular city through the eyes of a young engineer Marcus Attilius, who is assigned to repair the greatest aqueduct in the Roman Empire. Production is said to begin this summer in Italy.

February 03, 2007 02:56:52 GMT
An unexpected, shocking decision came from Joss Whedon as he announced yesterday, February 2 that he has officially gave up his position as both writer and director for "", just one day after Warner Bros. Pictures was reported to buy another script for the project from Matthew Jennison and Brent Strickland.

"I don't think any of us expected it to this time, but it did," so Whedon said in his statement posted on Whedonesque.com. "Everybody knows how long I was taking, what a struggle that script was, and though I felt good about what I was coming up with, it was never gonna be a simple slam-dunk."

February 02, 2007 09:19:05 GMT
Taking his next step after successfully jumping into the cast of "" sequel, is reported to be in final negotiations to take part in New Line Cinema's sports comedy "" joining , , , and .

If a deal is truly reached, the funnyman will land the role of Harrelson's nemesis, the man who is dating his ex-girlfriend. Meanwhile, Harrelson has already been billed as a player in basketball team Flint Michigan Tropics, which is coached and owned by Ferrel's character, Jackie Moon.

February 02, 2007 05:03:17 GMT Wanting to put more "focus on getting better" in taking care of her personal health at Laurel Canyon's Wonderland Center, has decided to quit the cast of "" which also stars in.

"Lindsay is sad that she's unable to finally get to work with Annette, because she's a huge fan and respects her," Lohan's publicist Leslie Sloane Zelnik told People magazine.

February 02, 2007 04:15:04 GMT
No, Martin Campbell won't be back for more James Bond. The filmmaker himself stated to press at the Chinese premiere for "" on Monday, January 29 that he would not likely be directing "Bond 22" amid the huge success of the 21st installment worldwide.

With Campbell's announcement, the director seat for the project therefore remains vacant after Roger Michell previously decided to quit the negotiations for the spot back in August 2006.

February 01, 2007 09:52:18 GMT
Aiming to spark another potential feature following the success of "", Philip Anschutz's Walden Media is teaming up with Ralph Winter Productions to set up "" for the big screen.

Based on C.S. Lewis' 1942 book of the same name, the project thus will be the company's second adaptation of the author's work after "Narnia" series. It is about to be produced under Walden's Bristol Bay Productions banner for a 2008 release. Names to either write or direct have not yet been attached.

February 01, 2007 09:27:52 GMT
Looking forward to reunite with "" producers Susan Arnold and Donna Roth, has signed on to be the leadstar in rom-com feature "", a remake of a 1945 screwball comedy of the same title.

The original version, starring Barbara Stanwyck and Dennis Morgan, centers on a food writer who is believed to be living on a cozy farm in Connecticut with her husband and baby whereas in fact she is a single woman living on her own in New York.

February 01, 2007 09:01:38 GMT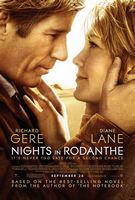 Poised to meet each other onscreen again after their collaboration in "Unfaithful", and have both agreed to take part in "", a romantic drama project coming from Warner Bros. Pictures and Village Roadshow Pictures.

Here Gere will portray a doctor who checks into an inn in a North Carolina beach town during his trip to reconcile with his estranged son. There he unexpectedly encounters a life-changing romance with a woman who is under consideration whether to stay in her unhappy marriage or simply give it up.