June 09, 2007 07:15:15 GMT
After some period of peace, trouble once more afflicts -starrer "" as a man from New York is conducting legal action against the hit mockumentary comedy's distributor 20th Century Fox.

Anonymously identified as John Doe, the man placed a lawsuit to federal court in Manhattan last week over the scene in which he is seen "fleeing in apparent terror, screaming for Mr. Cohen to 'go away." Looking for unspecified damages, Doe accuses the filmmakers to use his likeness without consent which causes him emotional damage that he continues to suffer.

June 09, 2007 06:47:09 GMT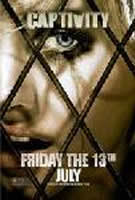 Counting days to its release on July 13 this year, filmmakers of "" have smoothly submitted both the trailer and teaser to AceShowbiz.

Directed by Roland Joffe from script written by Larry Cohen and Joseph Tura, "Captivity" centers on a man and a woman who are awaken to find themselves captured in a cellar. As their kidnapper drives them psychologically mad, the truth about their horrific abduction is revealed. Pic is produced at After Dark Films with Lionsgate Films holding the distribution rights.

June 09, 2007 04:44:38 GMT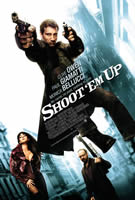 The original is not yet come up to the surface until September 7 this year, but a sequel is already prepared on the card to get it made.

Writer-director Michael Davis has revealed to ComingSoon.net yesterday, June 8 that he is up for a follow-up to the upcoming "" and even already has a script which he intends to submit to New Line Cinema sometime this summer.

June 09, 2007 04:14:38 GMT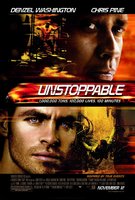 Set to score another accolade in his next effort after the praise he received through "", Martin Campbell is reported to hold negotiations to direct a dramatic feature titled "" for 20th Century Fox.

Written by "" scribe Mark Bomback, pic revolves around an engineer and his conductor who are in a race against time as they chase a runaway train carrying a cargo of toxic chemicals to bring it under control before it derails on a curve and causes a toxic spill that will decimate a town.

June 09, 2007 03:43:38 GMT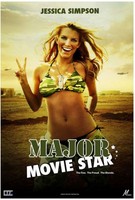 Primarily known for making horror flicks, Steve Miner is now heading to a very contrasting genre for his next directorial film stint. That's right, the Westport-born filmmaker has agreed to helm comedy movie "" that Millennium Films is preparing for to topline.

Story concerns a pampered star who boldly enrolls in the Marines to win approval from a producer and a studio who considers her unsuitable for an upcoming military-themed movie. Though she instantly realizes that her decision is a mistake upon arriving at Camp Pendleton, she determines to persist so she won't let her country down.

June 09, 2007 02:56:56 GMT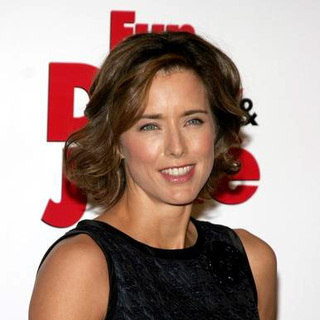 Filling in the leading lady part, has given her commitment to star in romantic comedy "Ghost Town (2009)" for DreamWorks Pictures and Spyglass Entertainment, Variety has revealed.

Thereby joining and , the striking actress will portray the wife of Kinnear's character, a deceased businessman turning into a ghost. Meanwhile, Gervais has been billed as a misanthropic dentist haunted by Kinnear for being able to see specters after being dead for seven minutes during a colonoscopy.

June 08, 2007 09:24:25 GMT
Moving forward on his way to break into major film industry, Julian Farino has been attached to helm "" which Paramount Pictures is setting up alongside Plan B Entertainment.

Already got Jay Reiss to pen the script, pic is an adaptation of A.J. Jacobs' upcoming nonfiction "The Year of Living Biblically: One Man's Humble Quest to Obey the Bible as Literally as Possible." For the book, Jacobs reportedly immersed himself in the rules of the Old and New Testament.

June 08, 2007 09:00:20 GMT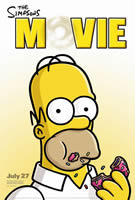 The fictional city of Springfield has been widely known to be the hometown of the world's family of comedy, none other than The Simpsons, but soon there will be the real-life version of it, thanks to USA Today.

Yes, in celebrating the coming of "" this summer, the 20th Century Fox has selected fourteen cities to compete to be the best "real-life" Springfield which will be determined based on the votes drawn from readers.

June 08, 2007 08:29:39 GMT
This no doubt is such a rare treatment moviegoers will ever receive, especially for "Harry Potter" fans out there.

In the anticipation of the arrival of "", ABC Family wonderfully will screen never-before-seen clips from the highly-anticipated fantasy saga during the special airings of the first three films in the mega-hit franchise.

June 08, 2007 07:58:01 GMT

The cast list of "Fourth Installment of the Indiana Jones Adventures" is getting longer by now as the project's filmmakers have delightfully added Oscar nominee to join the already starry lineup consisting of , , , and , an official press release stated.

The next installment of the hit adventure franchise after 1989's "Indiana Jones and the Last Crusade", the picture marks the return of prominent filmmaker Steven Spielberg to the director's chair with George Lucas once more executive producing alongside Kathleen Kennedy. Shooting is due to begin June 18 this year using several locations globally, including New Haven, Connecticut and Los Angeles.

June 08, 2007 07:29:24 GMT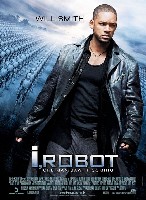 A surprising tidbit has come up from Collider.com's pit concerning the possibility of a follow-up to 20th Century Fox's 2004 sci-fi actioner "."

During an interview with "Star Trek" series writer Ronald D. Moore, the site has successfully dug bit info from the man that he is on work to pen the sequel to the movie. However, little is known about the project since Moore refused to give any plot details though he did remark that he was under the impression that the pic would be a bigger budget film and not just a direct-to-DVD production.

June 08, 2007 06:44:26 GMT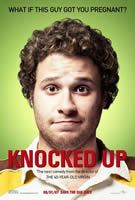 Just enjoying their initial success of "", director and the studio behind the new hit comedy are now facing a lawsuit placed by a Canadian journalist who alleged them for stealing her story in making the movie.

In her legal action against writer-director Judd Apatow and Universal Pictures, Rebecca Eckler strongly claims many similarities were found between the flick and her book "Knocked Up: Confessions of a Hip Mother-to-Be", published in the U.S. two years ago, that it is impossible to consider it a coincidence.

June 08, 2007 04:37:39 GMT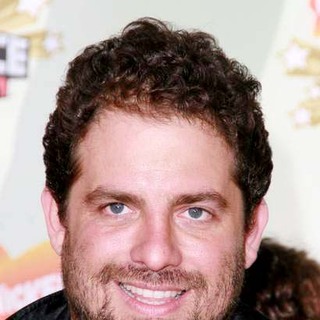 Whether Brett Ratner's name is still being considered for the director of X-Men spin-off "Wolverine" is unclear, but buzz is now circling on two other directing figures for the part.

IESB.net has brought in surprising tidbit stating that D.J. Caruso and Len Wiseman are both on the line to assume the coveted position in the 20th Fox Century's highly anticipated project with the former even being claimed to be in talks with the studio.

June 08, 2007 03:41:15 GMT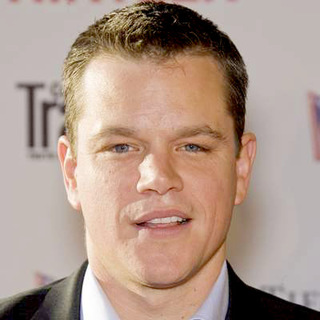 On the brink to reunite with director Paul Greengrass, is finalizing deal to topline Universal Pictures' "Imperial Life in the Emerald City."

Adapted from the Rajiv Chandrasekaran book, pic details the author's experience when he witnessed Americans' chaotic attempts to set up a provisional government in the area around Saddam Hussein's palace. Damon, who last collaborated with Greengrass in "", is plotted for a composite character based on figures in the book.

June 08, 2007 02:53:31 GMT
Heaps up film titles for his future directing credits, action filmmaker John McTiernan has smoothly added "High Stakes" into the burgeoning list, The Hollywood Reporter has learned.

A production of Persistent Pictures and Velvet Octopus, the action thriller centers on two friends who find themselves in over their heads when they realize they are the living collateral of a high-stakes bet.