October 21, 2006 02:04:02 GMT
Once again set to deliver nerve-wracking experience toward moviegoers after his work in "", screenwriter Scott Kosar has been picked up to pen the script of horror feature "", Variety has reported.

A Universal Pictures production, pic revolves around a new mother who gets so haunted by unexplained phenomena that she becomes convinced there is an evil spirit wanting to harm her baby.

October 20, 2006 09:39:13 GMT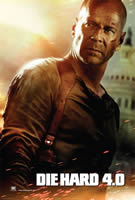 Completing its cast, "" has smoothly added two more stars namely and in the lineup, The Hollywood Reporter has revealed.

Olyphant, who this time stands on antagonist side, will portray the nemesis of lead character John McClane, played by while Winstead is billed as McClane's daughter. , , and are also starring.

October 20, 2006 09:11:39 GMT
It's the nonfiction's turn to get the cinematic treatment. Variety noted that Miramax Films has picked up the rights to the Jonathan Harr's book to develop it into a big screen feature.

Entitled "", the project is expected to stay close to the story of the original version, which follows a quest to locate the 16th century Italian painter Caravaggio's lost masterpiece of "The Taking of the Christ." Christopher Monger has been tapped to make the adaptation with Zachary Feuer seating as producer.

October 20, 2006 08:45:02 GMT
Hopefully this won't be a bad sign for "" in its development into the big screen. Variety learned that Universal Pictures and 20th Century Fox have both shockingly decided to quit co-financing the project, which is an adaptation of Microsoft's popular videogame of the same name.

Despite the rumor saying the studios getting concerned over the film's rising budget from its original $135 million, the filmmakers remarked instead that the double departure resulted after both companies unsuccessfully tried to get them as well as Microsoft to reduce their profit participation.

October 20, 2006 08:06:14 GMT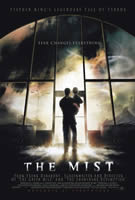 This sure will be one promising horror movie to watch in the future. Variety revealed that Dimension Picture has intended to bring up "" to the surface based on Stephen King's novella of the same name with acclaimed director Frank Darabont at helm.

"It's a project Stephen King and I have been talking about doing for almost 20 years now," Darabont remarked. "In fact, it almost was my first directing project many years ago, but I went classy and did 'The Shawshank Redemption' instead. It's time to get down and dirty and make a nasty little character-driven gut-punch horror movie."

October 20, 2006 07:19:36 GMT
Keeps paying big attention on comedy amidst its burgeoning future projects of animated, fantasy, adventure, and family movies, Walt Disney Pictures is about to develop one more picture of the genre following the deal it reached in securing the rights to Larry Doyle's spec script.

Titled "", the film will be directed by Mark Waters who will also produce alongside Jessica Tuchinsky through their Watermark Pictures. Meanwhile, though it is said that the movie will be a time-travel comedy, details on the plot are being kept under wraps.

October 20, 2006 06:30:10 GMT
Now trying his hand at directing, screenwriter Stephen Susco is set to mark the venture through "", a big screen adaptation of a novella included within author Tim Lebbon's "White and Other Tales of Ruin."

Produced under Rogue Pictures, the project is an apocalyptic tale focusing on a group of people who get trapped in a blizzard then systematically being picked off by mysterious phantoms. No details yet on the cast lineup, but it is revealed that former Miramax exec Michael Zoumas will produce via his Zoom Entertainment.

October 20, 2006 05:05:58 GMT
Heating up the current flow of high-profile projects to come on the big screen, Millennium Films has successfully signed big names of , , and to all star in "Brand Hauser: Stuff Happens", known previously as "War Inc.."

A dark political satire, pic revolves around an assassin, played by Cusack, who covers himself as an organizer of a big trade show that includes a wedding between a local pop star and a politicon in his effort to kill a Middle East oil minister. Production is slated to begin late this month in Bulgaria with Josh Seftel at helm.

October 20, 2006 04:04:41 GMT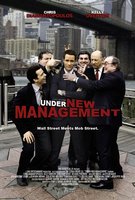 The affiliation still continues between and director Mort Nathan. Fresh from wrapping up "", the twosome will once again team up to work together in another comedic flick "", Variety has reported.

Also set to executive produce with Philippe Martinez producing for Lucky 50 Productions, Penn is billed as one of two guys who turn their office into the hottest party in town after sending off their boss on a sex cruise. Apart from the actor, no words yet on other cast, but it is confirmed that Todd Cohen, Nate Ford, and Ryan Jordan are all attached to pen the script.

October 20, 2006 02:31:22 GMT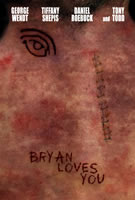 LOS ANGELES, CA - Once again the thunder has been stolen from the producers of "". Last month New York Post's Page Six reported on an "open call for extras" hoax that nearly stalled production ("Phony Cast Call Vexes Movie", 9/4/06).

Two weeks ago, extremists using a popular video streaming site started posting stolen footage from the movie's California lab. And now, days away from the "Bryan Loves You" trailer's World Premiere, thieves have again beat the producers to the punch, somehow securing a copy of the trailer and posting it on several video sharing sites. In response, according to the Official "Bryan Loves You" site, the has been posted early.

October 19, 2006 08:19:53 GMT
The good-luck fortune belongs to Focus Features. The studio has successfully acquired the movie script for the upcoming "".

Veteran MTV News correspondent Gideon Yago was the one wrote the script for the drama flick. Yago reveals that the reason behind his writing of the screenplay was "a bad run" he had between 2004-05. During that period, he spent time with young soldiers in the Middle East, covered the aftermaths of Hurricane Katrina and the Kashmir earthquake and was receiving many late-night phone calls from the young soldiers he had met in Fallujah and Baghdad.

October 19, 2006 07:51:09 GMT
A new film project has been set up for Universal-based Scott Stuber and Marry Parent. The new task happens to be a comedy flick.

Details on it have been kept under wrap, besides that of its title which happens to be "."

October 19, 2006 07:32:29 GMT
"" has tickled to sink deeper in that matter. And thus the actress is joining the cast of the forthcoming David Fincher's direction.

Written by Eric Roth from a story by F. Scott Fitzgerald, "The Curious Case of Benjamin Button" is of drama mystery genre that follows a man who hits age 50 and begins aging backward. Complications ensue when he falls in love with a woman of 30.

October 19, 2006 05:11:16 GMT
As everything is being prepared for "" to bring it up to the surface, the flick's co-writer Michael Ferris has eagerly revealed to Entertainment Weekly several tidbits about the projects, which is expected to come out in 2008.

Answering people's speculations on the return of in this fourth installment of the franchise, Ferris openly stated that the star will not make any appearance this time. "'Terminator 3' kind of closed the book on Schwarzenegger, as did his gubernatorial career," so he remarked.

October 19, 2006 02:22:43 GMT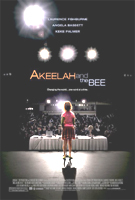 Presenting good story and cast, it's no surprise that "" turned out to be the big winner at this year's Black Movie Awards held Sunday, October 15 at Shrine Wiltern Theater.

The movie, a production of Lions Gate Films and 2929 Productions, successfully made its way to take home four major awards, being named Outstanding Motion Picture while nabbing acting honors for lead actress as well as for supporting actors and .