June 12, 2007 04:29:38 GMT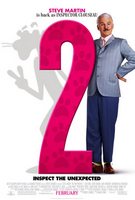 Last spotted working on 2003's "", Harald Zwart now is making his way back to the director's chair as he has successfully been tapped to helm "" for Columbia Pictures and MGM.

Continuing the adventures of Inspector Jacques Clouseau, the project once again finds playing the bumbling French detective while has already got its script rewritten by veteran comedy scribes Lowell Ganz and Babaloo Mandel.

June 12, 2007 03:47:23 GMT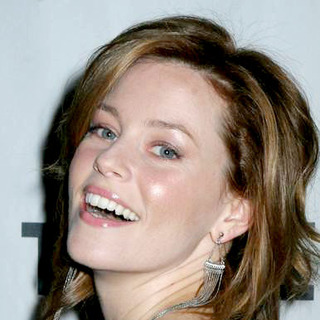 While her face is still gracing the cinemas through "", has already secured another starring slot in "A Tale of Two Sisters", a new horror feature coming from DreamWorks Pictures.

A remake of the 2003 Korean flick "Janghwa, Hongryeon" directed by Kim Jee-Woon, the picture follows two sisters as they return home to their father after spending time in a mental institution. Their recovery, however, is hindered by their cruel, obsessive stepmother that Banks is set to portray and an interfering ghost.

June 12, 2007 02:45:43 GMT
Choosing the players for the game, filmmakers of "The Poker Club" have picked up the likes of Jonathon Schaech, Johnny Messner, Loren Dean, Michael Risley, Lori Heuring, , and to all star in the project, Variety has revealed.

A suspense thriller, pic is based on the Ed Gorman novel which centers on four friends who accidentally kill a burglar during their weekly poker night. Their lives are then changed by the difficult choices they subsequently make.

June 11, 2007 09:36:40 GMT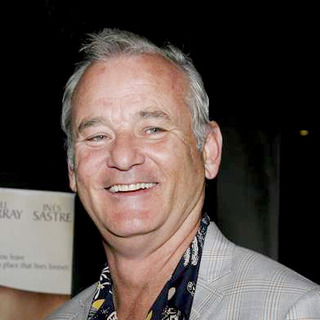 Jumping in front of the camera again after his last stint of voicing the titular character in "", has signed on to topline "", one of the early titles to come out from Fox-Walden, Variety has learned.

Also picking up and in the cast lineup, pic is based on the Jeanne DuPrau young adult novel which tells about an insular, dark place where the only light comes from street lamps. When the power source begins to fail, two teenagers embark on a search for clues that will unlock ancient mysteries about the city.

June 11, 2007 08:49:48 GMT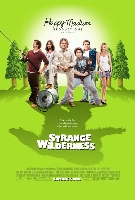 Taking over the hold from 20th Century Fox, Paramount Pictures has obtained distribution rights to Happy Madison-produced comedy "" and has scheduled it for a January 25, 2008 release.

Starring , Allen Covert, and among others, pic finds Zahn and Covert play the hosts of fictional wildlife TV show "Strange Wilderness" which is threatened to get shut down because of bad ratings. Intending to save the program, the two then hatch a scheme to find the one animal worth of vast attention - Bigfoot.

June 11, 2007 08:28:00 GMT
The fourth film version of John Katzenbach's book is about to come up. Variety has reported that producer Elliott Kastner is on the move to develop "" based on Katzenbach's 2004 novel of which film rights he has acquired through his Cinema Seven.

Presenting a fresh plot and storytelling, the original concerns a man released from an asylum who is facing his own inner demons as he is flooded by a memory of a murderer he met in the institution. Story about him was told in two parallel parts, one during his time in the asylum and the other after he is released and feels compelled to author a book on the events surrounding that murder.

June 11, 2007 07:56:58 GMT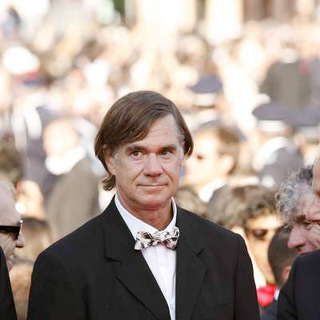 Drawing in a potential material to his clutch, Gus Van Sant reportedly is going to make "" his next directing project with Lance Black to pen the screenplay.

Pic is an adaptation of Tom Wolfe's hallucinogenic tome which details a cross-country road trip that "One Flew Over the Cuckoo's Nest" author Ken Kesey orchestrated with a group called the Merry Pranksters. It will focus on Kesey and include events that occurred after the road trip.

June 11, 2007 07:24:43 GMT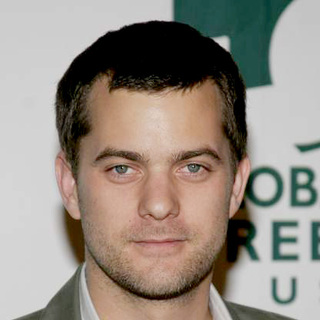 With 's decision of not taking part in "", speculations have begun to arise on who will take the coveted role, and coming up as the one mentioned on the matter surprisingly is .

Words coming from IESB.net state that the Canadian actor is in line to play the titular character in the long-gestating project with Steve Pink reportedly being plotted to direct in replacement for Bill Lawrence, who also penned the film's script.

June 11, 2007 06:48:59 GMT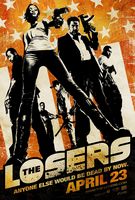 Turns out the guy behind "" won't be McG for Warner Bros. Pictures appears to have assigned "" helmer Tim Story to handle the directing matters on the movie instead, Variety has confirmed.

An adaptation of the DC-Vertigo's gritty comic book by Andy Diggle and Jock aka Mark Simpson, the project has already had Jamie Vanderbilt onboard to work on the script from a first draft penned by Peter Berg, who initially was plotted to be the flick's director. The latter is also set to produce alongside his Film 44 partner Sarah Aubrey, John Cameron, Akiva Goldsman, and Kerry Foster.

June 11, 2007 04:48:39 GMT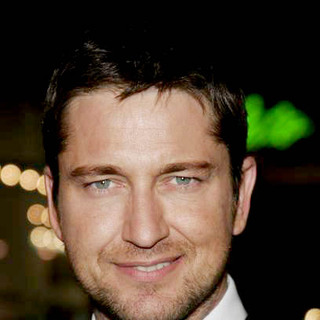 Giving response to 's remark earlier pointing out his doubt on whether he would really take part in "", helmer Zack Snyder has stated to MTV that he will find out a way to have the "" star kept sticking to the project for sure.

"Yeah, we'll find a spot for him," the Green Bay-born filmmaker told the music network at the 2007 MTV Movie Awards red carpet. "They'll let him [off the other sets for a while]; he's not gonna get out that easy."

June 11, 2007 04:18:49 GMT
Progress does run smooth on "" as "" scribe Billy Ray has openly admitted that he is on works to pen the screenplay for the project, set up by Warner Bros. Pictures in association with Jerry Weintraub Productions.

Revealing the tidbit to SciFi.com, the man, however, claimed that no director is attached yet and that he will not take the position in the flick though offers have actually been made to him.

June 11, 2007 03:54:49 GMT
Sequel title apparently still becomes the dominating part in attracting moviegoers' attention as "" is now taking its turn to reign over the weekend domestic box office ended June 8, 2007.

Superbly selling $36.1 million worth of tickets in its first three-day run, the follow-up to 2004's "" automatically shoves last-week champ "" to second rank for the latest installment of Disney's hit seafaring tale series is unable to fare higher than $21.1 million this time.

June 09, 2007 08:45:32 GMT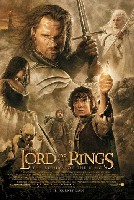 Not yet done with the dispute against acclaimed filmmaker Peter Jackson, New Line Cinema now has to face another lawsuit concerning profits drawn from the "Lord of the Rings" trilogy.

Fifteen New Zealand-based actors showing up in various appearances throughout the course of the films have carried legal action against the studio, claiming they have been ripped off of their cut in an estimated $100 million in profits from the sales of movie merchandise, their attorney Henry Gradstein said Wednesday, June 13.

June 09, 2007 07:37:54 GMT
Consistent in entertaining all fans of "Harry Potter" around the world, Warner Bros. Pictures has made an update to the of the upcoming "."

Here visitors are presented with new page called where they can create their own masks and share the works with the world. Those eager to join in are advised to download the 'Death Eater Art Kit' containing useful items in creating the masks to then post them on the site to be rated or even downloaded.

June 09, 2007 07:15:15 GMT
After some period of peace, trouble once more afflicts -starrer "" as a man from New York is conducting legal action against the hit mockumentary comedy's distributor 20th Century Fox.

Anonymously identified as John Doe, the man placed a lawsuit to federal court in Manhattan last week over the scene in which he is seen "fleeing in apparent terror, screaming for Mr. Cohen to 'go away." Looking for unspecified damages, Doe accuses the filmmakers to use his likeness without consent which causes him emotional damage that he continues to suffer.