March 17, 2007 02:32:46 GMT
Recognizing the worldwide phenomenon either the book series or the film franchise has created up to this time, French postal service La Poste has designed a collection of stamps featuring principal characters from "Harry Potter", the company itself has revealed.

The stamps set reportedly presents the images of Potter also his close friends Ron Weasley and Hermione Granger in drawings as portrayed by , , and , respectively, in the movie series.

March 16, 2007 09:58:28 GMT
Shining bright from the accolades he received for his directorial work in "", British filmmaker Stephen Frears is currently being involved in early talks to direct "" for Screen Gems, which obtained the rights out of turnaround from Warner Bros. Pictures.

Already got Doug Wright penned the script, the picture is actually based on a lengthy New Yorker profile penned by "Civil Action" author Jonathan Harr about Willie Gary, one of eleven children in a family of migrant workers, who made his way to become a multimillionaire attorney.

March 16, 2007 09:35:40 GMT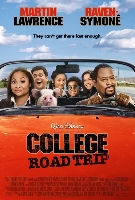 Two talents of different generations are about to meet in one screen. Funnyman and "That's So Raven" star have both agreed to take starring part in a comedic feature titled "", which will be produced under Walt Disney Pictures banner.

Born out of the Disney Writers Program by Carrie Evans and Emi Mochizuki, the flick tells about a young woman with ambitious public-defender dreams who undergoes a road trip to visit potential universities with her overprotective cop dad.

March 16, 2007 09:13:24 GMT
Attempting to enlarge his writing credits, screenwriter Peter Buchman is engaged in final talks to pen the script for "The Wonga Coup", a new big screen production of Miramax Films and Blumhouse Productions.

Adapted from Economist writer Adam Roberts' book of the same title, the project concerns a failed coup attempt in Equatorial Guinea that is driven by the desire to control oil. No words yet on the cast and director, but it is revealed that Jason Blum will seat as a producer.

March 16, 2007 08:46:02 GMT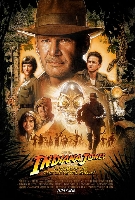 Amid the buzz surrounding 's denial of his inclusion in "Fourth Installment of the Indiana Jones Adventures", Lucasfilm Ltd. turns out to have got a very bright talent to come onboard the highly anticipated project.

The Hollywood Reporter has brought in good news that is poised to star in the flick opposite . However, it is still unclear what role the Oscar-winning actress will portray as David Koepp's script is being kept tight in secrecy.

March 16, 2007 08:18:59 GMT
Seemingly wanting to make people recognize him not merely as the new Superman, appears to have taken a contrasting acting stint in his big screen credits.

A site on the actor, , revealed that the striking hunk has nabbed a role as a drug addict in urban drama "" for Ithaka Entertainment. Routh himself has confirmed his inclusion in the project as posted in the site's askbrandon section.

March 16, 2007 07:23:05 GMT
From historical to a rather modern-day biopic, that's what is up to. The actress herself spilled the bean that she indeed will play Deborah Harry, the frontwoman of new wave band , in a biopic of her which Michel Gondry is attached to direct.

Speculations on her taking the role have been circulated from some time, provoking various reactions among the moviegoers, including those showing signs of disapproval or questioning her capability to become the famed punk goddess of the 80's. On these, the actress appears to have quite a solid answer in turn.

March 16, 2007 06:32:45 GMT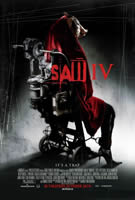 The Jigsaw we are set to see for the fourth time will definitely still be the same old man we first spotted in the beginning of the "Saw" series.

Yes, that's true, is returning once more to play the nefarious serial killer in "", producers Mark Burg and Oren Koules have confirmed during the Lionsgate luncheon presentation to the ShoWest conference in Las Vegas on March 14, 2007.

March 16, 2007 04:51:47 GMT
To have seated in racing car instead of dancing merrily around seems quite possible, at least for Just Jared.

According to the site, the "High School Musical" star is currently in talks to portray the title character in "", the live-action adaptation of the Japanese cartoon series created by anime pioneer Tatsuo Yoshida. The young actor was even granted permission by Disney to take one-day leave from "High School Musical 2" set so that he could attend the project's callback audition.

March 16, 2007 04:19:08 GMT
Danny Ocean and his team will make an earlier appearance on Mediterranean.

Variety has claimed that prior to its stateside release on June 8, "" will encounter its international premiere at the 60th annual Cannes Film Festival, scheduled to run from May 16 to May 27, 2007.

March 16, 2007 03:43:04 GMT
The carnivorous freshwater fish is swimming to the big screen again, only this time it will come up to the surface through the hands of Alexandre Aja, backing up by producers Mark Canton, Marc Toberoff, and Gregory Levasseur.

Yes, the French filmmaker has assumed duties to direct stylized horror-comedy "Piranha", a remake of Joe Dante's 1978 effort of the same title, which was known as a dark parody of Steven Spielberg's "Jaws." This, however, is not the first time the flick receives a remake treatment since Scott P. Levy had made one in 1995, if TV-movie production is counted.

March 16, 2007 02:08:08 GMT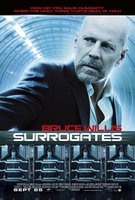 Already had at least five big screen features to be developed apparently does not stop Jonathan Mostow to add one more project into his hectic schedule. Variety has reported that the Connecticut-born filmmaker has been appointed by Disney to direct its new sci-fi thriller of "The Surrogates."

Based on the graphic novel written by Robert Venditti and illustrated by Brett Weldele for Top Shelf Comix, the flick presents a futuristic world where humans live in isolation and interact vicariously through surrogate robots. Mostow will set up the project while he continues to pen "", an adaptation of the Marvel Comics character for Universal.

March 16, 2007 02:03:40 GMT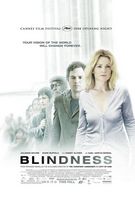 Aiming to have first-class talents to topline the project, filmmakers of "" reportedly are holding negotiations with both and to entrust the task to the pair.

An adaptation of Portuguese Nobel Prize winner Jose Saramago's 1995 novel of the same title, the picture focuses on an epidemic of blindness that spreads across an unnamed contemporary city, pushing the residents to the brink of breakdown. Brazilian filmmaker Fernando Meirelles has been tapped to direct for Focus Features International.

March 16, 2007 02:01:02 GMT
Planting his nails deeper into show business, has come up with five big screen projects that he is about to produce and star in. All of them will be set up at Crescendo Productions, the company in which he partners with longtime managers Kay Liberman and Lenore Zerman.

Among the five, there will be a biopic of famed musician which Cheadle is eyeing as his feature directorial debut. Liberman and Zerman both claimed they have secured music and life rights to the jazz legend with writing duo Stephen J. Rivele and Chris Wilkinson working on the script.

March 16, 2007 01:58:00 GMT
Putting one more potential big screen project at its pit, Warner Independent Pictures is on the move to develop "Night of the Living Dorks", a remake of the 2004 German comedy of the same title.

Described as "Revenge of the Nerds" meets "Shaun of the Dead", pic centers on three not-so-cool school friends who decide to perform an old voodoo ritual which surprisingly turns all of them into zombies after they die in a car crash. Instead of trying to find way to leave the world peacefully, the threesome curiously attempt to take advantage of their new lifestyle.