March 21, 2007 02:02:30 GMT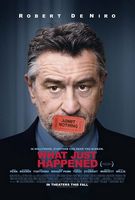 Making worthy additions to the cast, and have both landed deals to take starring part in "", a comedy feature of 2929 Entertainment production.

Already had the likes of , , and in the cast, pic concerns on a desperate movie producer, played by De Niro, who is trying to survive the treachery of Hollywood and a broken second marriage. Keener is plotted to be the head of the studio he is courting while Wright Penn will portray his former wife.

March 21, 2007 02:00:34 GMT
In the wake of the success scored by "", Pathe Pictures International, one of the financiers of the award-winning film, is joining forces with BBC Films to make a biopic about former British Prime Minister Margaret Thatcher, who took the position from 1979 to 1990.

Said to center on the seventeen days before the 1982 Falklands War, the project has already had Brian Fillis onboard to pen the script with Damian Jones serving as the producer. Jones previously devised the concept with Fillis, who made his screenwriting debut last year through BBC TV biopic "Fear of Fanny."

March 21, 2007 01:54:53 GMT
Currently busy filming "The Pineapple Express" for Columbia Pictures, David Gordon Green turns out to still have an eye for doing another project. The Hollywood Reporter has learned that the filmmaker is engaged in final talks to both write and direct "The Innocent Man: Murder and Injustice in a Small Town" for Warner Independent Pictures (WIP) and Smoke House.

An adaptation of John Grisham's nonfiction book of the same name, the picture depicts the true story of a man named Ron Williamson who was wrongly convicted of murder and had to spend more than ten years on death row in Oklahoma. WIP and Smoke House previously purchased the film rights to the book December last year.

March 21, 2007 01:53:36 GMT
Still eager to evoke more laughs in theaters, Warner Bros. Pictures is aiming to develop an untitled comedic feature following its preemptive successful venture in obtaining the film's rights from writing duo Mike Lisbe and Nate Reger.

Set in the world of wild animal training, the project focuses on the rivalry between the world's greatest animal trainer and his embittered former assistant. Names attached to star and direct have not yet been revealed, but it is said that Lisbe and Reger will also serve as the flick's executive producers.

March 21, 2007 01:51:26 GMT
Here comes another casting buzz on "" following reports on , , and being involved in talks to highlight the project. Star Magazine via TrekMovie has stated that may as well show up in the film to play a love interest for Mr. Spock.

Though called its report "exclusive scoop", the magazine, on the other hand, goes on to speculate that Garner would be a perfect fit since the flick's director J.J. Abrams is known to cast names he is very familiar with and previously worked with her in hit TV series "Alias."

March 20, 2007 09:52:43 GMT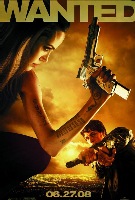 Cast of "" truly becomes much shinier by now with the coming of . Yes, the Oscar-winning actress has delightfully given positive sign to join the Universal Pictures' sci-fi action alongside and , Variety has revealed.

Based on Mark Millar's graphic novel series, the flick finds McAvoy as a young man who discovers that his long-lost father is actually an assassin. Following the death of the older man, the guy is recruited into a covert organization of killers to follow the footsteps of his father. Jolie is billed to portray an assassin who teaches the ropes to the wannabe killer.

March 20, 2007 09:04:43 GMT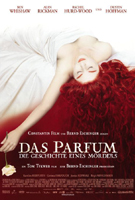 Already scored five nominations at this year's Saturn Awards, now it's chance for "" to strive high in its own homeland as the gothic thriller successfully took most nominations for the 57th annual German Film Awards, colloquially known as the Lolas, set to take place at Palais am Funkturm in Berlin on May 4.

Scooping up eight nods together with prison drama "Four Minutes", the picture delightfully landed slot in top prize of Best Picture and Best Director slot for Tom Tykwer. The rest six nominations it garnered were in rather technical ones namely Best Cinematography, Best Editing, Best Set Design, Best Costume Design, Best Score, and Best Sound Design.

March 20, 2007 08:08:41 GMT
With and being positively signed for the final two installments of the "Harry Potter" franchise, the only big question left now is whether will also return as Hermione Granger in the projects.

Concerning to this matter, U.K's News of the World has shockingly brought in report that the actress has quitted the role and even told the producers she wouldn't change her mind even if they offered to double her pay to nearly $4 million.

March 20, 2007 07:21:22 GMT
In response to the buzz surrounding "" filmmakers' intention to have played the role of Captain Marvel, the flick's scribe John August has posted a statement on his official blog denying such reports while stressing that what matters for now is just the film script.

"But the thing is, he's not considering," so he claimed of Gyllenhaal. "I can pretty much assure you he's never heard of the project. And we've never discussed him. We've never seriously discussed anyone."

March 20, 2007 06:31:55 GMT
Counting down the release of "", Disney has set up Friday, March 23 date to launch a new trailer of the animated flick online on its official site following its broadcast debut during the airing of "Cory in the House" on The Disney Channel.

Prior to the release, fans can get a "Ratatouille Viral Player" from the . It features a countdown clock and coding that allows those who make a visit to add the Player to their own website, social networking profile, or blog while also supplying them with additional video content leading up to the film's premiere.

March 20, 2007 05:05:41 GMT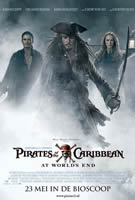 Apparently there is more that "Pirates" fans can enjoy following the launching of "" trailer on Monday, March 19 via ABC.

A new clip of the highly anticipated flick has delightfully been placed on , featuring Captain Jack Sparrow and Captain Barbossa fighting about who is the actual captain of the Black Pearl.

March 20, 2007 03:58:50 GMT
Being an Oscar nominee sure has smoothened 's path in film industry as he is now being signed up for not only one but two big screen projects in turn.

The first is an appearance in basketball comedy "" in which the actor becomes a fan who wins a basketball-throwing contest. Already submitted into the cast lineup are , , and with Kent Alterman directing for New Line Cinema.

March 20, 2007 03:43:41 GMT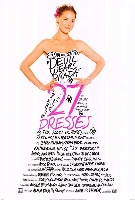 Able to make a balance between her small and big screen stints, has landed deal to topline a romantic comedy flick entitled "", Variety has reported.

Here the "Grey's Anatomy" star will portray a single woman serving as a bridesmaid for twenty-seventh times who once again takes the job for her sister who is about to marry the man she is madly in love with.

March 20, 2007 03:01:00 GMT
The battle turns out to still have the same victor as "" once again makes a successful strive to beat all its opponents in weekend domestic box office ended Sunday, March 18, 2007.

Selling $32.8 million worth of tickets, the epic feature for the second time bests its rival "" which remains as the runner-up following its good attempt to add another $19 million into its pocket in its third round in the competition.

March 17, 2007 04:24:43 GMT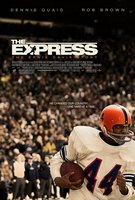 Created big surprise when receiving praise for his film debut "Finding Forrester" despite being never studied acting before, Rob Brown now is set to bring more through his new role.

The Harlem-born actor has successfully landed deals to play lead character Ernie Davis in "", a biographical feature of the man who became the first black player to win the Heisman Trophy yet never got to play professionally due to leukemia. has already come onboard to portray Davis' hard-nosed coach and father figure, Ben Schwartzwalder.