October 28, 2006 02:59:12 GMT
From FBI agent to the cleaner, that's the job of . The veteran actor, who has just wrapped up his latest film "", has for now on being tapped to play the lead in the upcoming thriller "The Cleaner".

The flick, written by Matthew Aldrich, follows Jackson's character Tom, an extremely hygienic man who uses this urge in his professional life as a crime scene cleaner. When he somehow becomes involved in a job he later finds out was a covered up murder, he gets tied in to a web of deception, that unearth his own family's long buried pain and secrets.

October 28, 2006 02:45:59 GMT
Though reports suggest otherwise, it is already confirmed that isn't sign on to star in the highly anticipated "".

Not without reason, but the Mexican actor, who previously was offered the chance to play the nemesis in the action, drama, thriller flick, was unable to take the role as he is still busy working on his directorial debut "."

October 27, 2006 09:47:40 GMT
New Line emerges with good news that it has given the green light to the comedy flick "." That's not all, the studio also gives details on the project, confirming and will both star in.

"Semi-Pro," set in the world of 1970s pro basketball, will be directed by New Line executive VP Kent Alterman. With Scot Armstrong writing the screenplay, shooting is expected to begin early next year.

October 27, 2006 09:35:18 GMT
"," the new Hampton Sides book, is in the hand of DreamWorks Pictures as the studio has acquired the rights to turn the project into big screen feature.

The book is said to tell an epic-sized story of the 19th century campaign to settle the West and the slaughter of the American Indian tribes that got in the way.

October 27, 2006 09:22:38 GMT
It is already confirmed earlier that will star in the highly anticipated "." The actor reportedly is slated to portray the role of a French police officer who harasses and 's characters in several scenes while the stars battle a wing of a Chinese organized-crime family.

Brett Ratner told Daily Variety that he persuaded Polanski to appear after a chance encounter while in pre-production in Paris. "Roman is my favorite director and my favorite actor, so I asked Jeff Nathanson to write him into the movie," said the director.

October 27, 2006 09:08:09 GMT
As for and , "" is a good luck charm instead of a bad luck as what common people may think of. Approvingly the two actors have joined and to star in the forthcoming drama mystery thriller.

Chase Palmer wrote the script and is about to make his directorial debut. With Union Square Entertainment's Jason Berk and Matt Lane in hand producing with Gail Mutrux, shooting will begin by February next year.

October 27, 2006 07:27:31 GMT
Columbia Pictures is having one more film project on the way. The studio is having "The Baster" on work, with Peter Farrelly and Bobby Farrelly tapped to direct.

Allan Loeb adapted a short story by Jeffrey Eugenides. Meanwhile, Ron Yerxa and Albert Berger will produce along with Bradley Thomas through the Farrellys' Conundrum Entertainment. The Farrellys will also executive produce, with Jon Fogel co-producing.

October 27, 2006 07:16:25 GMT
Dan Mazer, the co-writer and executive producer of "," has been booked to pen the upcoming comedy "New Years Steve" for 20th Century Fox and Ashok Amritraj's Hyde Park Entertainment.

Mazer will work from a spec written by Josh Herman and Adam Schwartz. Amritraj and Hyde Park senior VP of production Patrick Aiello are both in hand producing.

October 27, 2006 03:14:41 GMT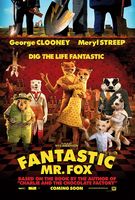 "Mr. Fox" will surely become fantastic in the hand of Fox Animation. The studio reportedly is about to turn the Roald Dahl classic title into a film that will mix several forms of animation, primarily stop-motion.

While Wes Anderson and Noah Baumbach adapted the book, Anderson will direct and produce the flick, tentatively titled "," with Scott Rudin.

October 27, 2006 02:13:38 GMT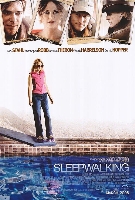 is the latest addition to the cast of the upcoming indie drama "Ferris Wheel." The actress is joining fellow cast members who among others are , , , and Deborra-Lee Furness just to name a few.

Not only starring in, Theron will as well have her production company Denver and Delilah team up with Film Engine and Infinity Features to produce the project. Aside, Bill Maher is in hand directing from a script by Zac Stanford.

October 27, 2006 02:00:04 GMT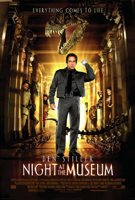 IMAX Corporation and Twentieth Century Fox are teaming up to release Fox's upcoming action comedy flick "" simultaneously in Imax and conventional theaters on December 22 later this year.

The movie, directed by Shawn Levy and starring and among others, will be digitally re-mastered into the unparalleled image and sound quality of The IMAX Experience with proprietary IMAX DMR (Digital Re-mastering) technology. This will then make "Night at the Museum" the seventh Imax DMR pic secured for a release this year.

October 26, 2006 09:26:59 GMT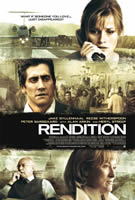 Picking up one more bright talent, "" has satisfyingly added "" star into its cast, which has already consisted of A-list thespians and .

A New Line Cinema production, the flick takes its focus on a CIA agent in the Middle East who questions his assignment after observing a secret-police grilling of a suspect in a suicide bombing. Shooting is slated to begin later this fall with Gavin Hood directing and Kelley Sane penning the script.

October 26, 2006 09:02:52 GMT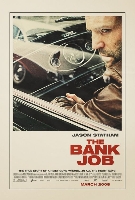 Submitting another directorial stint into his burgeoning resume, Roger Donaldson has come on board to helm Arclight Films' "Baker Street", which is based on a true story of the legendary 1971 Baker Street bank robbery.

Slated to start filming early next year in the U.K with starring, the thriller project depicts how one of the biggest robberies in British history took place with no arrests ever made, nor money ever recovered. Dick Clement and Ian La Frenais have both been assigned to work on the screenplay while Steve Chasman and Charles Roven are set to produce.

October 26, 2006 08:03:53 GMT
Returning to the favor of live-action and animation mix like it had done before in "Who Framed Roger Rabbit", Walt Disney Pictures has obtained the rights to "Animated American" to develop it into a big screen feature under its banner.

Dealing with the difficulty faced by teens when trying to fit in, the project revolves around a misfit who's at sea after his girlfriend leaves town after graduation. Peter Ackerman is on duty to pen the script with Bob Cooper, Robert Zemeckis, and Jack Rapke producing.

October 26, 2006 07:56:59 GMT
Shifting attention to comedy after its decision to pick up thriller project "Fracture (2007)", Paramount Vantage is set to develop Brian Burns' pitch "", a broad comedy feature that takes a look at perfect stepfather's impact on the family dynamic.

"This is sure to be a great film," Paramount Vantage president John Lesher remarked. "It's really relatable, and I can't believe no one's made a comedy about the perfect stepfather when the real father comes home."