February 08, 2007 09:09:52 GMT
On the heels of "", Los Angeles-born filmmaker Adam Shankman has given agreement to helm a live-action comedy entitled "" for Walt Disney Pictures.

Written by Matt Lopez, the flick focuses on an architect whose life is turned upside down when the bedtime stories he reads his niece and nephew to begin to come true. Apart from handling directing matters, Shankman will also executive produce alongside Jennifer Gibgot and Ann Marie Sanderlin.

February 08, 2007 08:31:04 GMT
Filling up bright comedic talents in the cast lineup, Universal Pictures has signed both and to highlight its dramedy feature "Kids in America (2007)", Variety has revealed.

A collaborative project between Universal and Imagine Entertainment, pic chronicles a night in the lives of recent college grads as they have one last fling before facing the job responsibilities of adulthood. It has already had on board to play one of the grads named Matt Franklin.

February 08, 2007 07:53:31 GMT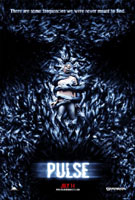 Despite the modest result of "" on the box office, the filmmakers of the horror flick appear to still eager to continue the story on the big screen. Moviehole has reported that figures behind the film are aiming to produce not only one but two sequels to the picture, which was released on August 11 last year.

The site points out that producer Joel Soisson will return for the follow-ups and has already had Marcus Dunstan and Patrick Melton onboard to pen the two scripts while aiming to make two straight-to-video sequels in addition to the movies. As for the cast, it is unlikely that and will reprise their roles there.

February 08, 2007 07:19:39 GMT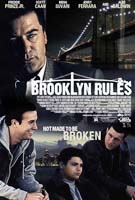 Already launched in limited theaters last year, Michael Corrente's "" now is set to have its wide release through City Lights Pictures.

Variety has reported that the New York-based company has successfully obtained the mob drama with a platform release schedule starting in May. The flick, written by Terence Winter, features , , and in the cast and revolves around three friends in the mob world circa 1985.

February 08, 2007 06:36:27 GMT
Picking up a different take on filmmaking, is gearing up to make a really unusual film feature: a flick about the ultimate mother----ing curse word, MTV has learned.

Titled "MF: The History of a Nasty Word", the big screen work will be directed by "CB4" scribe Nelson George who described the picture to present "a top 10 of the greatest MF-sayers of all time" with and being tipped to take part.

February 08, 2007 05:01:56 GMT
Continues to provide interesting info on the follow-up to his latest vehicle "", has eagerly given Empire Magazine several additional details about the project, notably on progress to attach in as a key character.

"They're talking about bringing in De Niro to play a senator or a congressman," the actor spilled the bean. "You know, the corruption obviously going deeper and higher up the ranks - reaching up the political chain. So it'll be fun. And if it's a success, they're gonna do a prequel and bring everyone back... make it a trilogy."

February 08, 2007 04:23:01 GMT Snatching the chance dropped by , has given a positive sign to take over a role recently left by her fellow starlet in "."

MTV reports that Myriad Films, the studio where the project is produced at, has confirmed that "" star is joining the cast to replace Lohan for the role of Hester Worsley. Lohan quitted the flick last week following her decision to focus more on her rehab which she has been undergoing since January.

February 08, 2007 03:17:06 GMT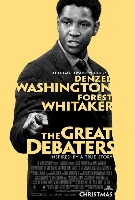 Appears to be determined enough in making more marks in film acting, "" star is engaged in talks for a starring slot in -directed drama feature "", the actor himself has revealed to MTV.

"If that goes through, it could very well be my next movie," so he said. "It's a great script... One for the Oscars, possibly."

February 08, 2007 02:44:54 GMT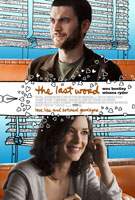 Finally, she's back for some romance. Production Weekly has revealed that has signed on to be the female lead in offbeat romantic dramedy "", which is currently being set up at Deviant Films.

Starring opposite and , the beauty will play the sister of a recently deceased client of Bentley's character, a reclusive writer who makes his living composing suicide notes for other people. As for Romano, it is still unclear yet what role he is to portray.

February 08, 2007 01:54:43 GMT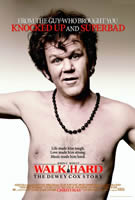 Aiming to surge deeper into film industry, is holding final negotiations to join and starring in "Walk Hard", a comedy feature of Columbia Pictures production.

If a deal is reached, the beauty will likely be billed to play the wife of Reilly's character Dewey Cox, whose life journey becomes the film's center. Fischer, on the other hand, has already been reported to portray a June Carter Cash-like love interest for the man.

February 07, 2007 08:23:30 GMT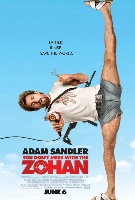 Set to add one more comedy flick in its pit, Columbia Pictures is reported to be in final negotiations to pick up the rights to "", a spec script written by , Robert Smigel, and .

Originally set up at Revolution Studios, the picture concerns a Mossad agent who fakes his death so that he can anonymously move to New York and become a hair stylist. It is said that Smigel now is busy penning a rewrite.

February 07, 2007 07:49:03 GMT
Jumping into the recent flow of film spoofs, The Weinstein Company is set to bring up another of the kind titled "" from a spec script written by Steve Basilone and Annie Mebane, Variety has reported.

Aims to develop the flick with Benderspink, Weinstein Co. will make the movie as a spoof on dance movies, lampooning either the recent ones like "Save the Last Dance", "", and "" or the 1980s classics such as "Footloose" and "Dirty Dancing." Chris Bender, Mason Novick, JC Spink are all serving as producers.

February 07, 2007 06:39:59 GMT
Sure it will be interesting to see how the pair will team up onscreen. Moviehole has reported that and Neal McDonough are both on board to topline an action thriller flick entitled "", which turns out to be a remake of 1987's "The Hidden" starring Kyle McLachlan and Michael Nouri.

Attached to direct is Rock Shaink Jr. who will helm from the script he wrote together with Mark Jonathan Stanley. Jamie Tarses and Gavin Polone are both seating as producers while Sue Baden-Powell and Paddy Cullen executive produce.

February 07, 2007 05:06:51 GMT
Adding the hype of the recent publication on the sequel to "", CinemaBlend.com has pointed out that Warner Bros. Pictures is indeed aiming to make the mob saga a trilogy as previously indicated last month.

"(Screenwriter) William Monahan isn't just writing a second movie, he's also working on an outline for a third Departed film. What either movie will be about is still anyone's guess," the site stated.

February 07, 2007 04:39:38 GMT
In coming years, there sure will be more movie remakes to hit the big screen as Universal Pictures has added one more of the kind for future release. Moviehole has reported that the studio is about to develop "", a redo of John Hughes' teen flick that it released in the theaters almost twenty-two years ago.

In bringing up the project to the surface, Universal is said to have hired up-and-coming writer Johnny Rosenthal to pen the screenplay with Scott Bernstein seating as producer. Rosenthal, whose script for "" was bought last year by New Line Cinema for a reported high-six figures, previously saw his airline comedy pitch "" sold to Paramount Pictures.