February 22, 2007 07:57:26 GMT
All apparently ends well for the 20th Century Fox regarding the "" versus the two college guys case. Los Angeles Judge Joseph Biderman has finally granted its request to scuttle the fraud lawsuit placed by Christopher Rotunda and Justin Seay who alleged that they were tricked to make racist and sexist comments in the flick.

Fox's attorney, Louis Petrich, previously filed a motion Wednesday, February 14 claiming that the movie at the center of the lawsuit brought against the company and actor obviously falls within the state's definition of speech regarding matters of public concern and so, asked the legal suit to be dismissed in turn.

February 22, 2007 06:34:04 GMT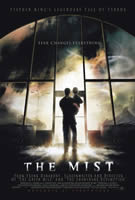 Picking up more members in "" cast lineup, Dimension Films has added both and to the horror project, which has already included , , and in the list.

An adaptation of Stephen King's novella of the same title, the flick concerns a group of people who gather up in a local supermarket after a thick unnatural mist spreads across the town and unleashes numerous murderous critters. Production is currently underway to meet a November 21 release.

February 22, 2007 04:55:46 GMT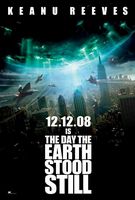 Another big-budget sci-fi remake is on the move, this time at the 20th Century Fox. The studio has confirmed through FirstShowing.net that it is about to develop "", a new version of its 1951 movie of the same title directed by Robert Wise.

No words yet about cast, crew, and production schedule, but Fox has claimed that the picture will be released on May 9 next year, 4 months and 23 days earlier than the original's release date fifty-six years ago.

February 22, 2007 04:17:02 GMT
Making a great match for , has smoothly included in to star opposite the actress in his untitled Spanish flick, which is planned to be made after the completion of his third London movie, "."

Written and directed by Allen, the picture has already had both his sister Letty Aronson and Jaume Roures onboard to serve as the producers. While not much is known of the film's plot, as is often the case with Allen's movies, filming is expected to start this summer in Barcelona under Mediapro and Gravier Productions banner.

February 22, 2007 03:20:58 GMT
Horror fans, wait for something interesting coming from the hands of Mike De Luca. Variety has reported that the renowned producer is teaming up with Phoenix Pictures to develop a thriller horror feature entitled "", an adaptation of Charlie Huston's 2005 vampire novel which is the first of a five-book series that the producers are eyeing as a potential franchise.

No production schedule set yet for the flick, but it is confirmed that "Con Air" scribe Scott Rosenberg will pen the screenplay with De Luca producing through his Mike De Luca Productions. The pair recently joined forces to make an untitled project for Sony Pictures that follows a former thief as he returns to action aboard the Orient Express.

February 21, 2007 09:04:50 GMT
Heading towards good progress, "The Night Watchman
1
" is getting big support from Fox Searchlight and New Regency as both companies have agreed to co-finance the flick together.
Originally penned by authors John Ridley and James Ellroy, the thriller drama focuses on a cop who's always done what was needed to solve homicides and crack down on gang violence. However, everything falls apart when he gets a wakeup call and decides he can no longer play the game that made him so effective.
February 21, 2007 08:41:27 GMT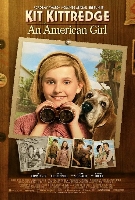 The "American Girl" finally finds a new home to settle in. Recently abandoned by Walden Media which originally was in charge to handle financial matters, the project now is set to be developed under HBO Films following its acquisition to the film's rights for Picturehouse Entertainment, The Hollywood Reporter has revealed.

Based on a popular line of historically accurate dolls and books for girls, the flick will present the story of one of the dolls, Kit Kittredge, and a nine-year-old girl who has to deal with hardships during the Great Depression. Apart from backing it up, HBO has also signed with the retailer to create and distribute feature films, specials and documentaries based on the girls.

February 21, 2007 07:52:27 GMT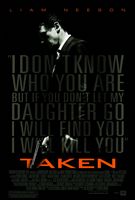 Fresh from her role in game-based flick "", is reportedly taking her next big screen acting in "", which has just submitted "Lost" star in the cast lineup.

No word yet on what role the beauty will play, but the film's story centers on a former spy, played by , who tries to rescue his estranged daughter (Grace) upon learning that she is kidnapped by slave masters in Europe.

February 21, 2007 06:58:40 GMT
Seems the change of title will still afflict the fourth installment of "Rambo" series. After coming up with the name "Rambo IV: In the Serpent's Eye" then "Rambo IV: Pearl of the Cobra", the project is reportedly set to be simply called "John Rambo" instead.

The decision to rename the flick is said to come from himself during an interview with Richard Wilkins of Australian Nine Network's Channel Nine. It is assumed that the change is an attempt to mirror the approach the actor took when he made "" for MGM.

February 21, 2007 05:09:09 GMT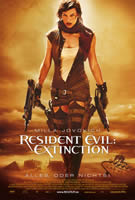 Yes, it finally hits the web. Screen Gems has smoothly put the new teaser trailer for "" online following its decision to bring it to the theaters last week where it was shown in front of the "" screenings.

Placed on Yahoo! Movies at http://movies.yahoo.com/movie/ 1809697875/trailer, the trailer, while hinting that the movie has a larger production value than its predecessors, provides brief look on Vegas which is out of commission and covered in sand also fast-clipped shots of our heroine Alice fighting zombies with big boots and a couple rusty butter knives.

February 21, 2007 03:41:11 GMT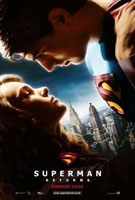 Keeps carrying out its tradition in recognizing the top works in science fiction, fantasy, and horror in film, television, and home video, the Academy of Science Fiction, Fantasy & Horror Films officially revealed yesterday, February 20, the contenders for its 2007 Saturn Awards, set to take place in Universal City on May 10.

Showing up as the leader of the pack is "" which amazingly gains ten nominations, five of them being in acting categories besides those of Best Fantasy Film, Best Director for Bryan Singer, Best Special Effects, Best Music, and Best Writing.

February 20, 2007 09:53:41 GMT
Double triumph has successfully been attained by domestic champion "" as it also turns out to rule over the weekend foreign box office in its debut.

Pushing last-week top holder "" one notch below, the superhero flick wonderfully manages to pull $16.4 million from 25 markets, slightly above the $14.1 million the Fox's family-friendly comedy has collected from 45 countries.

February 20, 2007 08:39:58 GMT
Set to plant solid base in Hollywood, British newcomer has successfully acquired a starring slot in United Artists' high-profile drama "", joining household names like , , and .

Currently in production, the picture presents three interconnected plotlines concerning a congressman, an idealistic professor, and a pair of American soldiers wounded in enemy territory in Afghanistan. Redford is on duty to direct from script penned by Matthew Michael Carnahan with MGM to distribute domestically.

February 20, 2007 07:59:49 GMT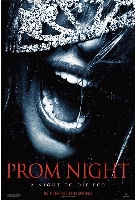 Trying hands at different film genre, is on board to star as the female lead in a slasher picture entitled "" for Screen Gems, Variety has reported.

A remake of the 1980 film of the same name starring , the project is likely to follow the plot of the original version which centers on a group of teen girls who are stalked by a masked killer. Nelson McCormick has been tapped to direct with an eye for a February 1, 2008 release while Original Film's Neal Moritz will seat as the producer.

February 20, 2007 07:24:59 GMT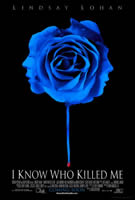 Breaking into Hollywood, New Zealander Jessica Rose is reportedly set to take part in 's starring vehicle "", a thriller flick coming from TriStar Pictures.

Rose, known widely for her appearance in YouTube's video blogs "Lonelygirl15", is said to play a character named Marcia whose details are yet to be released. Pictures spotting her and Lohan on the film's set have already popped up on some celebrity gossip websites.