August 24, 2007 03:45:59 GMT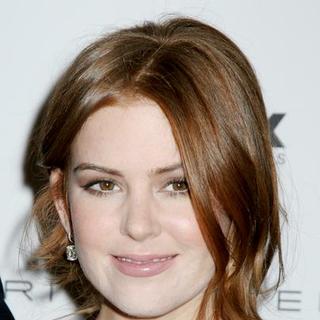 Scoring a top billing in the flick, has given her commitment to star in "The Secret Dream World of a Shopaholic", which will be the adaptation of Sophie Kinsella's bestselling novel "Confessions of a Shopaholic", JoBlo has revealed.

For the project, Fisher reportedly is set to portray Rebecca Bloomwood, a recent college graduate working as a financial journalist in New York City. All goes well in her life except for one thing: she is a shopaholic. As the bills are piling up fast, she must creatively find solutions to her mounting debt while on the same time being faced with a fact that she falls in love with a highly successful entrepreneur she is highlighting for the magazine.

August 24, 2007 03:10:19 GMT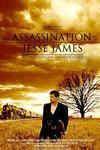 Giving longer, clearer description on the story presented in its upcoming "", Warner Bros. Pictures has submitted a new feature trailer for the Western movie on the net for moviegoers to grab.

Initially available exclusively on in High Definition, the trailer, running at 2 minutes 23 seconds, now can also be seen on YouTube exactly the same as posted at the bottom. For previous trailers, do take time to look for them at page at AceShowbiz.

August 23, 2007 09:24:06 GMT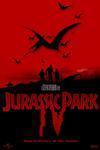 Giving response to the words stating casting process has begun on "Jurassic Park IV", a personal representative to Steven Spielberg at Amblin Entertainment has posted a statement on SpielbergFilms.com denying such reports despite the recent publications over stars from the previous installments of the franchise like and concerning the project.

While assuring the story and screenplay to be still in development, the person insisted that the property is still not ready to move forward toward production and no casting is taking place for this time being. Amblin has been known to be the studio co-producing the "Jurassic Park" series, so the statement from its reps should end the confusion surrounding who's in and who's out of the flick, which has already got William Monahan and John Sayles on board to pen the script.

August 23, 2007 09:21:06 GMT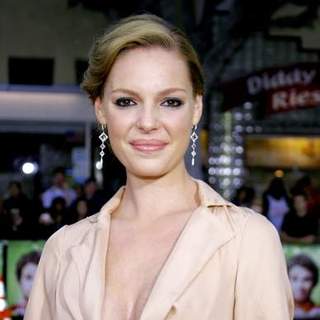 Looks like filming process on Fox 2000's "" went pretty smoothly judging from the smile its female lead regularly displayed on the set of the romantic comedy.

Yes, ten on-set images of , looking fresh and beautiful in a flower-printed dress, have been brought up to the net for every fans of hers to no doubt feast their eyes upon. In the film, the actress portrays a young woman who has made a career out of being a bridesmaid but never a bride and faces her worst nightmare when her sister becomes engaged to the man of her dreams.

August 23, 2007 08:46:33 GMT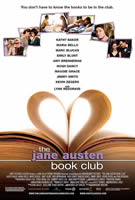 Compiling the most Hollywood-friendly lineup in years, organizers of this year's Toronto International Film Festival have smoothly added handfuls of high-profile U.S. titles into the list in its announcement for the full slate of the event Wednesday, August 22, 2007.

Among them, five are submitted into Gala Programme section, which will open with Jeremy Podeswa's drama "." All set to be presented at Toronto's Roy Thomson Hall, they include ensemble drama "", thriller mystery "", Harold Pinter-scripted "", cop-turned-street-cleaner thriller "", and romantic drama "."

August 23, 2007 07:53:41 GMT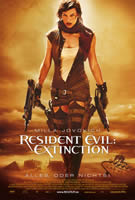 Enhancing the promotion of its upcoming "", Sony Pictures has fully launched the for the action sci-fi horror flick on the net in its preparation to release the movie in theaters next month.

Apart from the "Convoy Game" in which players kill attacking zombies in post-apocalyptic Las Vegas, visitors of the site are also featured with videos from the film, downloads, and new photos as well as a widget that they can post to their social networking profiles, among others.

August 23, 2007 07:01:44 GMT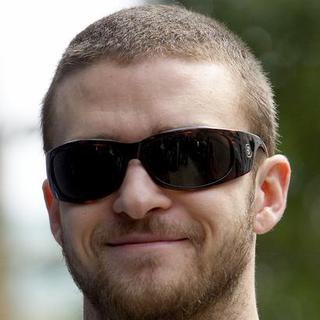 After , here comes another massively popular name to highlight "." Paramount Pictures as the studio producing the flick has announced that pop star is joining the cast of the comedy which will topline as the titular character.

Here the multiple Grammy Awards winner will be a professional hockey player in L.A. Kings named Jacques Grande who dates the estranged wife of Toronto Maple Leafs star hockey player Darren Roanoke, played by . It is the rift between Roanoke and his wife that Myers' character has to settle since the man is expected to get back on his game so the team can break the 40-year-old "Bullard Curse" and win the Stanley Cup.

August 23, 2007 04:48:45 GMT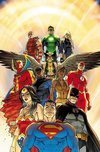 With numerous superheroes' names involved, Warner Bros. Pictures really caused moviegoers go wide-eyed when it announced plan to bring "Justice League of America" to the big screen back in February. However, it seems that such grand idea is not that surprising by now if looking from words that are currently buzzing loudly on the project.

Speculations are high that Warner Bros. is aiming to fast-track the flick as a motion-capture CG-animation feature rather than a live-action one as it eyed before. IESB.net has received scoop from sources inside both ILM and Rhythm & Hues claiming the two are competing to create an all-cgi "photo-real" motion capture for the movie with early meetings being already taken place for certain key roles and to expect announcements very soon.

August 23, 2007 03:33:48 GMT
In just couple of weeks ahead, things should get clearer for us in learning the truth about J.J. Abrams-produced secretive project "1-18-08", if the saying turns out to be true.

DreadCentral.com has received a scoop from one of its readers who claimed to hear from his relative working in the monster movie that a new trailer for the flick will debut in theaters in front of "" as the Screen Gems release opens nationwide on September 21 this year.

August 23, 2007 02:45:10 GMT
Looks like the reunion we wait to happen between Martin Scorsese and in "The Winter of Frankie Machine" may be unable to get realized.

Collider.com recently come up with a surprising news indicating that Scorsese has decided to quit helming the project, which will supposedly mark the ninth collaboration he strikes with De Niro.

August 22, 2007 09:42:09 GMT

Long left in development hell, "" finally gets back to the track as Warner Bros. Pictures now has a new helmer to handle the project in commercial director Joseph Kosinski, The Hollywood Reporter has revealed.

For Kosinski, the sci-fi thriller thereby will be his feature directorial debut which he is poised to carry out from the script penned by Tim Sexton. The man reportedly came into Warner Bros. with a presentation that included graphic art and animated previsualization that set the look, color, tone and style of the film he wanted to make.

August 22, 2007 09:22:01 GMT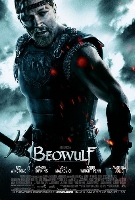 Building up anticipation for the November arrival of "" in theaters nationwide, Paramount Pictures has submitted another image for the animated fantasy feature on the net, which sure will prolong the amazement from moviegoers on the digitally enhanced technique the project applies.

In the meantime, the studio has also updated synopsis for the flick as:
"In a legendary time of heroes, the mighty warrior Beowulf battles the demon Grendel and incurs the hellish wrath of the beastís ruthlessly seductive mother. Their epic clash forges the timeless legend of Beowulf."
August 22, 2007 08:45:40 GMT
In the wait for "" to hit theaters next month, Universal Pictures has delightfully brought up some new features on the for the action thriller as well as new stills for all fans to feast their eyes on.

Apart from those usually found in most sites, like buddy icons and screensavers plus pictures and trailers, the features include:

August 22, 2007 08:12:43 GMT
Well, it's obvious now that Batman's crusade will still continue after "."

Actor playing the superhero has delightfully confirmed during the press junket for his other vehicle "" that there would indeed be a third installment of the revitalized Batman franchise, making up a complete trilogy of the series that started with the release of "" back in 2005.

August 22, 2007 07:20:24 GMT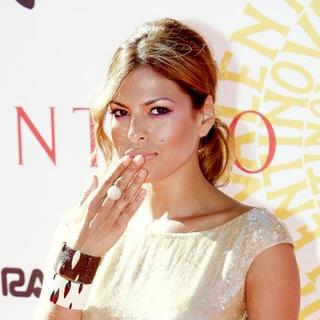 Going from one comic-book adaptation to another, "" star has secured a starring role in "", Lionsgate Films' big screen version of the fictional American masked crime-fighter created by writer-artist Will Eisner.

Becoming the second female name after to board the project, it is still unclear, however, what role Mendes is billed to play, but production has been confirmed to start October this year at Albuquerque Studios in New Mexico. Frank Miller will direct from his own script with Deborah Del Prete, Gigi Pritzker, and Michael Uslan all producing.