March 23, 2007 03:45:52 GMT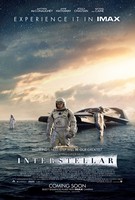 Well, this no doubt will be such a huge writing stint for Jonah Nolan in his early career as a screenwriter. Variety revealed that the man has delightfully been appointed by Paramount Pictures to take responsibility in working the script for its "", which renowned filmmaker Steven Spielberg is attached to direct.

Intended to be a space adventure feature, the project will focus on the explorers who travel through a wormhole and into another dimension. The plot was first informed by Kip S. Thorne, a Caltech physicist and expert on relativity, whose scientific theory claims that wormholes exist and can be used for time travel, which then intrigued Spielberg as he attended a Caltech workshop on the subject.

March 22, 2007 09:58:20 GMT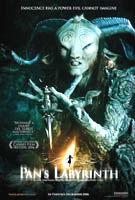 A fanciful and chilling story set against the backdrop of a fascist regime in 1944 rural Spain, "" gloriously came out as the big winner at this year's Ariel Awards ceremony, held Tuesday, March 20 at Mexico City's Palace of Fine Arts.

Nominated in twelve categories, the flick wonderfully scooped up nine honors altogether, notably the best picture and director for Guillermo del Toro. The rest were best actress trophy for Maribel Verdu, best cinematography, art direction, original score, makeup, costume design, and special effects.

March 22, 2007 09:21:11 GMT
Shies away from the spotlight to take seat behind the camera, is on the way to make his feature directorial debut. Variety has learned that the Oscar-winning actor has signed on to helm a big screen project entitled "" for Universal Pictures and Imagine Entertainment.

A fact-based drama about a counterculture movement in a surf community in Australia, the picture will put its base on the documentary feature of the same title which concerns three brothers named Sunny, Koby and Jai Abberton who began the underground surfer movement in the inner-Sydney seaside suburb of Maroubra.

March 22, 2007 09:05:09 GMT
The story of "" is going to have another chapter for sure. Variety has reported that producer Jerry Weintraub and helmer Andrew Fleming are gearing up a sequel to the flick with reprising her role as the titular character.

The first installment, set to hit theaters on June 15 this year, is based on characters created by Carolyn Keene and centers on a female teenager named Nancy who gets involved in the case of a beautiful actress' mysterious death when she accompanies her father to Los Angeles. Lined up in the cast are , Tate Donovan, and , to name few.

March 22, 2007 08:09:02 GMT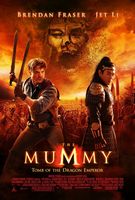 Turns out the rumor does ring true. The Hollywood Reporter has delightfully brought in good news that is holding negotiations with Universal Pictures to play the main villain in "The Mummy 3."

The third installment of "Mummy" franchise, the project has already had Rob Cohen on duty to direct based on script penned by Alfred Gough and Miles Millar. While the likes of Sean Daniel, Stephen Sommers, and Bob Ducsay also Jim and James Jacks are all confirmed to produce, no deals come yet from stars of the two previous films, and .

March 22, 2007 06:38:20 GMT
Finding more talents to get onboard "Starship Dave", the 20th Century Fox has submitted , , and into the flick's cast, which has already had in to topline.

A fish-out-of-water comedy, the project revolves around a spaceship that takes the form of a human operated by one hundred human-looking tiny aliens who seek a way to save their planet. Murphy will play both the ship and its captain while Banks is billed as an Earth woman whom he falls for.

March 22, 2007 06:04:35 GMT
Following the publications of Bryan Singer to direct a WWII thriller as his next project, speculations began to arise that the picture will cause development on "Superman: The Man of Steel" get stalled. But fear not, folks, as it is unlikely to happen according to the videographer on "" Robert Meyer Burnett.

"...I'm ALREADY working on the sequel," so the man claimed in a statement during a BlueTights.net Q&A session. "Bryan, Brandon and the whole merry bunch will be coming back...and filming will probably begin March, 2008, as was always planned from the beginning. The WWII film Bryan plans to shoot over the summer will have NO EFFECT whatsoever on the Superman sequel schedule."

March 22, 2007 03:29:21 GMT
Slated to be a good onscreen companion to , has signed on to take starring role in Universal Pictures' drama comedy "Kids in America (2007)", MTV has reported.

The latest acting talent to join in the cast lineup, the beauty has already begun shooting her scenes in Phoenix, Arizona last week, playing a dark-haired, fishnet-stocking-clad goth girl whose affection for and New Order clashes with A Flock of Seagulls mentality surrounding her. Also starring are , , Seth Gabel, and , among others.

March 22, 2007 02:45:09 GMT
Roles seem to keep coming for following the recent success of his film debut "."

MTV has revealed that the R&B/Pop sensation is set to topline a basketball drama feature titled "", which is likely to be his next big screen project after family-friendly holiday flick "."

March 21, 2007 08:51:57 GMT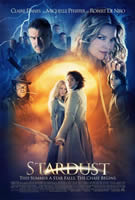 Come now to the magical world of "", folks, as Paramount Pictures has delightfully pushed the "on" button on the for the film in the anticipation of its theatrical release on August 10 this year.

There the visitors are provided with the information about the film, including the synopsis, filmmakers, and cast while can download the wallpapers as well as view a number of images from the movie.

March 21, 2007 08:14:42 GMT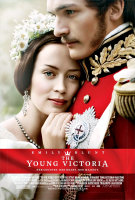 Stepping into the similar shoes of fellow actress when she assumed a royal role in "", has been appointed to portray the titular character in "", a period biopic of the 19th century monarch produced by Initial Entertainment Group's Graham King and Oscar-winning filmmaker Martin Scorsese.

King was quoted to laud "" star as the one who is "perfect to play this feisty, passionate young woman who went on to have nine children with the love of her life, Prince Albert." Meanwhile, the film itself will center on the turbulent early years of Queen Victoria's reign and her marriage to the prince, who turns out to be her first cousin.

March 21, 2007 07:33:31 GMT
Walking his feet to Hollywood, Mexican filmmaker Alejandro Lozano is on duty to helm a drag-racing movie entitled "" which will be developed under Universal Pictures banner.

Set in the world of underground clubs and illegal car racing, the project also gets Lozano assigned to join forces with Tony Dalton in making a rewrite to the script, originally penned by writing duo Charley and Vlas Parlapanides. It is said that the flick will be a starring vehicle for rapper Curtis Jackson, popularly known as .

March 21, 2007 07:06:43 GMT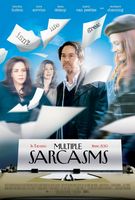 Five great talents have come onboard to bring highlight to ensemble drama "." Variety has reported that , , , , and Mario Van Peebles are all set to star together in the $2.5 million project financed by Seattle-area investors.

Set in New York City circa 1979, the flick concerns a man stumbling through a series of midlife missteps who decides to write a play based on his relationships with the women in his life. However, just as the play becomes wildly successful, he unexpectedly finds his real life getting collapsed.

March 21, 2007 06:29:39 GMT
Previously agreed to put Bryan Singer's untitled WWII thriller at United Artists that he now is running with Paula Wagner, appears to have something else in mind on the project.

The megastar turns out to have signed on to topline the flick, the second feature coming from the company after "" which he also stars in. Apart from these two, the hunk is also attached to play a role opposite in 20th Century Fox's comedy "" under the direction of "" helmer Shawn Levy.

March 21, 2007 05:16:24 GMT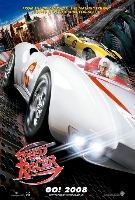 While words on being considered for the title role in "" are still going around, The Hollywood Reporter has delightfully given a dot of light on who may possibly land the role, revealing that it is "" star who is currently involved in talks for the role instead.

The live-action version of the classic '60s animated series created by anime pioneer Tatsuo Yoshida, "Racer" tells about the adventures of young race car driver Speed in his gadget-equipped race car, the Mach 5. It has been confirmed that other characters from the show like Speed's family and his mysterious archrival, Racer X, will also be featured in the movie.