December 01, 2005 09:02:07 GMT
The Hollywood Reporter mentioned that Bauer Martinez Distribution has acquired the North American distribution rights to "Van Wilder 2," the sequel to the 2002's "National Lampoon's Van Wilder." Set to direct the comedy genre is Mort Nathan, while , , and Holly Davidson are about to star in.

"Van Wilder 2" reportedly is being produced by Tapestry Films. The story will shift over to Penn's character Taj, Van Wilder's sidekick and protege from the first film, as he arrives at Oxford University to show the stuffy Brits how to party. Shooting will take place in Romania.

December 01, 2005 03:56:31 GMT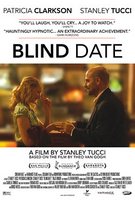 and Oscar nominee reportedly will go on "," not in the real life but in an upcoming drama romance flick. The Stanley Tucci direction actually is a remake of the late Dutch filmmaker Theo van Gogh's film of the same title.

Notwithstanding with the title, the story of the film tells about a married couple who very tragically lost their child in a car accident. Since the child's death they've been unable to spend time together, and they can't not be together, so they sort of meet on blind dates and role-play as strangers.

November 30, 2005 09:32:57 GMT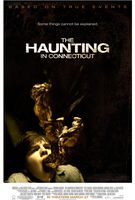 Gold Circle Films has added one more project to its pocket. A drama mystery entitled "A Haunting in Connecticut," which the studio head Paul Brooks and Andrew Trapani of Integrated Films & Management will produce along with Wendy Rhoads.

From screenwriters Tim Metcalfe and Adam Simon, the film will revolve the true story of a family forced to relocate near a clinic where their teenage son was being treated for cancer. The family begins experiencing violent, supernatural events that the parents first blame on stress from the illness, but they later discover that their new home is a former mortuary with a dark past.

November 30, 2005 08:20:40 GMT
Mr. Blandings is about to build his dream house. There comes kindhearted actor in hand to help him. The actor has agreed to take the role of the contractor who takes on the challenge of renovating his house.

Tentatively titled "Mr. Blandings Builds His Dream House," the Steve Carr direction actually is a remake of the classic 1948 comedy based on a script written by Hank Nelkin. The flick, which is scheduled to begin in May in upstate New York, will star as the title's role Mr. Blandings.

November 30, 2005 07:57:28 GMT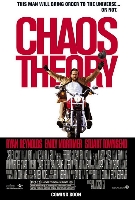 The already on-board cast of the forthcoming "" will gladly welcome newcomer . The actor has just signed on to star in the drama comedy romance alongside and .

The Warner Independent Pictures and Castle Rock Entertainment's project will have Marcos Siega to direct and Fred and Erica Westheimer's Lone Star Film Group to finance.

November 30, 2005 07:27:44 GMT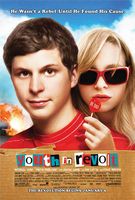 Per Variety, Dimension Films is reported to have acquired the rights for the upcoming comedy drama romance "" from Shangri-La Entertainment. Thus, the head of the film studio Bob Weinstein plans to put the film into production next year.

Based on the novel by C.D. Payne and a script by Gustin Nash, the story of the flick centers on the coming-of-age tale of a 16-year-old who keeps a journal of his dogged quest to lose his virginity. Cast to star in as yet come to the surface.

November 30, 2005 02:05:11 GMT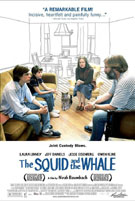 The Independent Spirit Awards, the American art-house world's version of the Oscars, already reaches its 21st year. The event, which honors low-budget films based on such criteria as original, provocative subject matter and degree of independent financing, will announce its winners March 4 next year, the day before the Academy Awards.

Contenders for the award were announced Tuesday. Among them was the low-budget drama about a family torn apart by divorce "." Led the nomination with six all at once, the flick obviously ahead of higher-profile entries, including "" and "" with four each.

November 29, 2005 09:19:40 GMT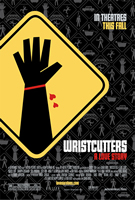 The time has come and coming next during this film award season is the 2006 Sundance Film Festival. Due to such fact, the festival organizers has on Monday announced 64 films that will play at the Park City, Utah, festival that run January 19-29. The festival, founded and backed by actor , named 16 American dramas and 16 documentaries into a competition that spotlights directors, writers and actors working outside Hollywood.

Besides, it also made 16 feature films and documentaries eligible for awards in special foreign film categories. As of the films competing Dramas include "Forgiven," "," "," "Hawk Is Dying," "," "," and "." Up for the top US Documentary prize among others are "Crossing Arizona," "Ground Truth: After the Killing Ends," "Iraq in Fragments," "American Blackout," and "An Unreasonable Man."

November 29, 2005 07:58:57 GMT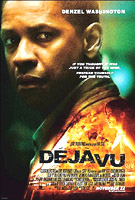 "." For some people such feeling is considered as annoying, while for some others it's very helpful. So it depends. As for Jim Caviezel, experiencing Deja Vu is just great as he's in talks to star in the upcoming action adventure drama.

Making the film for Touchstone Pictures are director Tony Scott and producer Jerry Bruckheimer. Meanwhile, Terry Rossio and Bill Marsilli wrote the script, and Chad Oman is executive producing with Mike Stenson and Ted Elliott.

November 29, 2005 06:31:13 GMT
Believe it or not? will in the near future team up with Tim Burton to work on the upcoming action adventure "" which is based on the exploits of Robert Ripley, the explorer and newspaper columnist who created "Ripley's Believe It or Not."

While Carrey is set to star in, Burton is in hand to direct the flick for Paramount Pictures. And as the studio expects to begin the film production in London in October for a late 2007 release, Larry Karaszewski and Scott Alexander are both responsible to write the script.

November 29, 2005 02:06:33 GMT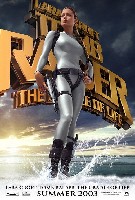 In the wake of many new film productions, SCI, the video game company that owns Lara Croft along with her "Tomb Raider" franchise, immediately announced that they're considering to make the 3rd installment of Tomb Raider. The franchise reportedly is in talks with Paramount Pictures over licensing the property for a third movie.

Moreover, rumors on the street also mentioned that sexy actress has shown her interest to reprise her role starring as Lara Croft. To your notice, the movie star previously also played the main role in the first and second movie, tentatively titled "." Yet, to make sure the precise report we better wait further information.

November 28, 2005 09:51:09 GMT
Former professional wrestler Dwayne Douglas Johnson or better known as has recently revealed during an interview with Empire Online that he's working on an upcoming drama comedy flick. The title is "Daddy's Girl."

"In all likelihood, I will do a movie called 'Daddy's Girl,' with Disney, that I'm really excited about," he said. As of the story, the film follows a star quarterback on an NFL team, very brash and cocky, but not in the way of Tyrell Owens in the States but in the way of a who is so respected and everybody loves, but who has been single all of his life. His life gets turned upside down when his little daughter comes into his life, who's six years old.

November 28, 2005 08:33:52 GMT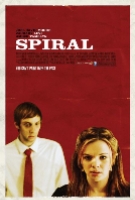 Movie star is working on her next movie project. The set tentatively titled "." This time, besides starring in she also wrote the screenplay with Jeremy Danial Boreing and is co-directing with Adam Green.

"Spiral" is a low-budget psychological thriller revolves around a reclusive telemarketer whose dysfunctional friendship with his boss is alleviated when a whimsical co-worker enters his life. But as he begins to sketch his new friend's portrait, disturbing feelings from his past threaten to lead him down a path of destruction.

November 28, 2005 03:40:29 GMT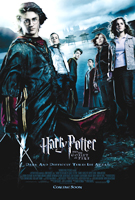 Thanksgiving celebrations bring another luck for Harry Potter. The witch again charms his fans with his spell, topping US box office for the second time. Scoring another $19.7 million, "" leads the box office racing for November 25-27 period.

Meanwhile, the Johnny Cash film biography "" stays in 2nd place with $19.7 million, ahead of new comer "" at 3rd with $17.5 million. The animated tale "" holds up strongly at No. 4 with $12.4 million, followed behind at No. 5 by "," which scores $10.7 million.

November 25, 2005 02:47:57 GMT
, the actor best known for his role in "," has landed his feet on Henry S. Miller's direction entitled "." The film will see Dafoe portraying Stan Aubrey, a veteran cop investigating a serial killer who may be a copycat killer based on a famous murderer Stan allegedly disposed of five years ago. As the killings go on, his partner Carl Unger begins to suspect that Stan didn't do his due diligence five years ago when he pronounced the killer dead.

"Anamorph" is slated to start filming early January next year in the New York area.