September 27, 2007 09:32:58 GMT
Moving from zombies to vampires, "" director Russell Mulcahy is about to assume helming duties on "Zen in the Art of Slaying Vampires", another action movie developed by CP Productions.

An adaptation of a novel by Steven-Elliot Altman that's the first in a three-book series, the project centers on a man tuning into a vampire who attempts to overcome his murderous instincts and thirst for blood through Zen meditation. A struggle for his soul then ensues between the blood-thirsty creatures and the zen masters.

September 27, 2007 09:14:04 GMT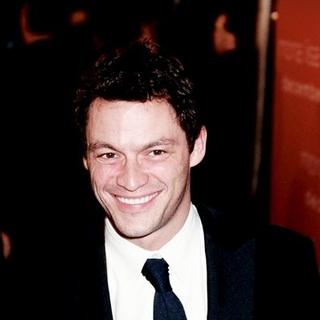 Two weeks ago, Paddy Considine was noted to remark that talks on him playing Jigsaw in "" had been dropped because Lionsgate decided to go with their first choice for the role. Seems the person's identity has been revealed by now, and guess who, it turns out to be "" star .

Yes, director Lexi Alexander has confirmed on her official website that the Sheffield-born actor is billed to play the character, the main antagonist in the project also the archenemy of the titular character. Along with this, Alexander also informed that T.J. Storm and Wayne Knight would play Maginty and Microchip aka Linus Lieberman, respectively, the latter being the lone confidant who supplies guns and ammo for our vigilante hero.

September 27, 2007 08:17:05 GMT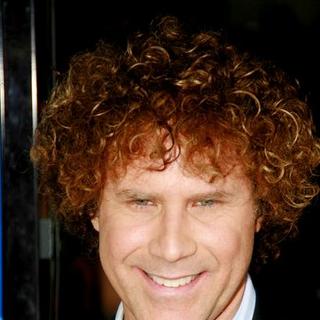 Time has finally come to learn about who made it to land the cameo role in "" that previously auctioned for charity: it's a 10-year-old boy from Dallas whose father bought him the part for a sum of $47,100.

"Winning this auction means a lot to me on a very personal basis," the father, who asked to remain anonymous, said in a statement released by the Cancer for College foundation. "I lost my mother to ovarian cancer a few years ago, so I feel fortunate that my 10-year-old and I are able to participate in an event involving Cancer for College and Will Ferrell."

September 27, 2007 07:36:53 GMT

Speculations about who to play who in the hugely-anticipated "" keep buzzing around loudly, and now have two new names as the possible contender for Scotty and Captain Kirk each.

Regarding the Scotty role, TrekMovie.com has confirmed that "Stargate: Atlantis" cast member Paul McGillion recently auditioned for the part in Los Angeles. The 38-year-old actor, just like the original Scotty's portrayer James Doohan, is also a Canadian, albeit a Scottish-born one who can do the required flawless Scottish accent, and was quoted to informed the site, "Obviously it would be a great honour to follow in James Doohan's footsteps."

September 27, 2007 06:22:38 GMT

More substantial information on "" has come in, thanks to "The Sarah Connor Chronicles" consulting producer James Middleton, who is overseeing the development of the project.

Revealed to IGN that the flick is being intended to be put in preproduction next month for a 2009 release while saying no name is attached yet to direct, Middleton delightfully gave out some important tidbits on the movie, which sure will provide fans a basic understanding about it:

September 27, 2007 04:37:44 GMT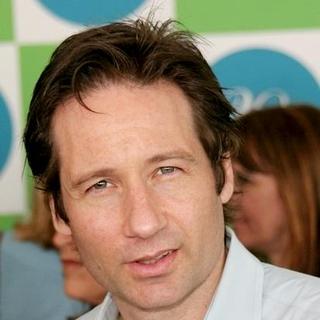 Bringing good news to the fans of the famous sci-fi franchise, has let it slip in an interview with Movieweb that the follow-up to 1998's "The X Files" is being prepared for a production start this December.

"...The script is written and as far as I know we're all trying to shoot in December at some point," so the actor remarked. "We would all love it if we could keep it a secret and just give everybody a fresh experience of not knowing what the movie's about. I know if I was a fan of the show I would kind of be excited to be surprised."

September 27, 2007 04:01:41 GMT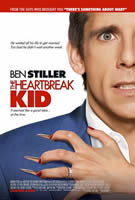 Unveiling more of the fun that can be found in -starrer "", Paramount Pictures has delightfully brought up three new clips from the movie onto the net for comedy fans to take glimpses at.

One of them is posted exclusively via while two others are available in QuickTime format. Of the two, one is put under the title of "Give Her Back the Undies" which you can see in either or size. Same thing goes for the other, called "Pill Stuck Up My Nose", as it comes up in and size as well.

September 26, 2007 09:29:04 GMT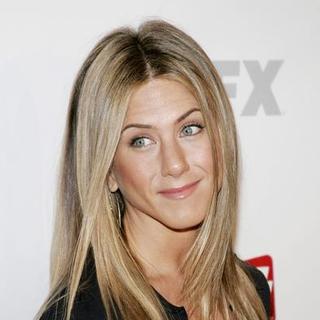 Stacking handfuls of big screen roles into her acting resume this year, has just added into the list another one for "Traveling" which will see her star opposite Golden Globes-nominee .

Here the beauty is said to portray a floral designer working in a hotel in Seattle where a charismatic self-help guru is holding a weekend seminar on coping with grief. The two then become to know each other and she factors heavily into the guru's realization that he practices none of the principles he teaches.

September 26, 2007 09:04:41 GMT

Seems filming on "Bachelor No. 2" is moving forward smoothly as a new photo from the movie's set has just come up online, featuring its two leading stars and .

The new picture, as seen on the left, captures the image of the two being in action for a scene in the comedic flick. Cook stars as Tank, a man who faces the ultimate test of friendship when his best friend hires him to take his ex-girlfriend Alexis, played by Hudson, out on a lousy date in order to make her realize how great her former boyfriend is.

September 26, 2007 08:40:49 GMT

Still fresh from news on being in talks for Wonder Woman role in "Justice League of America", a new report revealing the story details of the project has surprisingly made its way to appear online.

Brought by Movieblog.ugo.com with IESB.net verifying, the scoop informed that the story elements from the screenplay have been adapted directly from the original comic book series. The site also confirmed that the league will consist of Superman, Batman, Wonder Woman, Green Lantern, The Flash, and Martian Manhunter, but did not mention Aquaman in the team.

September 26, 2007 07:39:59 GMT

Fans of "" and moviegoers alike can likely monitor the development of the highly-anticipated project on the net from now on. That's right, Warner Bros. Pictures turns out to have brought up a production blog page for the picture on the movie's .

As the first to come up, a welcoming introduction from director Zack Snyder has smoothly been posted on the section in the form of in QuickTime format. There the Green Bay-born filmmaker discusses the excitement around the set of the flick along with a promise that he will post updates from the film's production whenever he gets an opportunity to do it.

September 26, 2007 06:48:19 GMT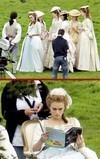 It's good to have back in a period piece and she seems to fit nicely into this kind of feature as pictured in two images on the left.

The English beauty was undergoing scenes for her new film "", which Saul Dibb is directing for BBC Films and Pathe. She is playing the titular role, Georgiana Cavendish, Duchess of Devonshire, who was a celebrated beauty and an active political campaigner in an age when women's suffrage was still over a century away.

September 26, 2007 05:24:38 GMT
A fatal car crash occurred during a dummy film run for "" in England on Monday afternoon (September 25) and killed a special-effects technician working for the project, Reuters has reported.

The deceased crew member, later revealed to be Comway Wickliffe, 41, died after a camera truck he was riding crashed into a tree at a property near Chertsey, Surrey. It has been learned that the 4x4 vehicle at that time was following a stunt car believed to be the Batmobile on a racetrack.

September 26, 2007 04:30:36 GMT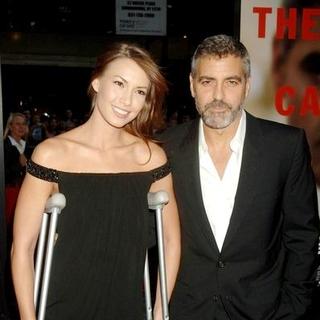 Amidst the attendance of some Hollywood notable names, a major portion of attention was directed toward and girlfriend Sarah Larson during the New York premiere for the actor's latest vehicle "" at the Ziegfield Theater Monday, September 24, 2007.

The couple's presence really came off as a big surprise since they recently were known to sustain injuries following the motorcycle accident they encountered on Friday, September 21 in New Jersey. However, the incident apparently did not stop the two to support the drama at all.

September 25, 2007 09:02:01 GMT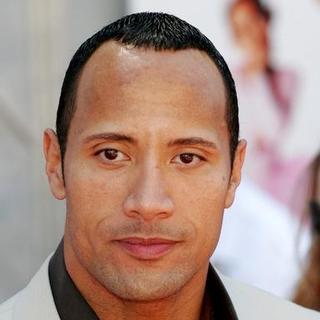 Last noticed to give positive respond on the idea of him being in "Shazam!", turns out to have already got into discussions for not only one but two main roles in the movie.

The wrestler-turned-actor, whose real name is Dwayne Johnson, recently revealed to MTV News that he is in talks to play either Captain Marvel or the villainous Black Adam and so, is calling on fans of the characters to help him choose which one he should take.