November 24, 2005 07:11:10 GMT
Movie star , best known for his portrayal in "," has been signed by producer Ed Pressman's Pressman & Co. Films banner to topline its upcoming sci-fi action adventure "The Mutant Chronicles." The story is set in the 23rd century, in which four giant corporations have pillaged the last of the planet's resources, causing a demonic, marauding army of underworld NecroMutants to wage war against humans for what remains.

As of Jane he will play a battle-weary Marine who leads a squad of soldiers against the alien hordes. In the meantime, Simon Hunter has agreed to helm the flick from a screenplay he penned with Ross Jameson.

November 24, 2005 06:45:43 GMT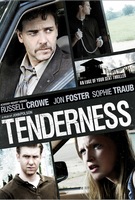 GreeneStreet is financing a new thriller genre titled "." Adapted by Emil Stern from the novel by Robert Cormier the film tells the story of a teen serial killer and a 16-year-old runaway who can't resist the murderer's charm.

Has come aboard to helm the film for GreeneStreet Films is John Polson, with Turtleback Prods.' Howard Meltzer to produce. Meanwhile, Charles Randolph is slated to exec produce the pic. Shooting of the film is about to begin early next year.

November 24, 2005 02:23:47 GMT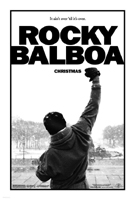 has inked the deal and so he's going to portray Rocky Balboa Jr., the adult son of 's character in the upcoming "," the sixth installment of the feature franchise about the mythic Philadelphia boxer.

In the film, lonely and retired boxer Rocky Balboa comes out of retirement, intending to fight a few low-profile local fights just to keep his hand in. But when he's approached to fight a match with reigning heavyweight champ Mason "The Line" Dixon, Rocky's modest little comeback becomes the center of a media firestorm.

November 23, 2005 09:55:08 GMT
One more cast approaching the musical drama flick "." The man is Keith Robinson. He is slated to play the composer C.C., brother of the pivotal character of Effie, in the DreamWorks' and Paramount's project.

Already on board to star in among others are , , , , and . In the meantime, Bill Condon is set to direct from a screenplay he adapted from the stage musical's original book by Tom Eyen.

November 23, 2005 09:26:10 GMT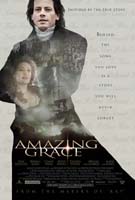 Number of movie stars joining the cast of the forthcoming drama genre "." , and have all joined the film top cast, which include as British anti-slavery pioneer William Wilberforce and Albert Finney as Wilberforce's confidante John Newton.

Also signed on to star in are , and Youssou N'Dour. Based on the life of Wilberforce, the film follows his 18th century political career, which placed him at odds with some of the most powerful men of the time, including the king.

November 23, 2005 04:05:33 GMT
The cast set to star in the forthcoming film "Homo Erectus (aka )" already announced. , David Carradine, Tom Arnold, Talia Shire and newcomer Hayes MacArthur are those in the line.

In the meantime, while director and star Adam Rifkin already has boarded the project, Burnt Orange Productions is in hand to finance.

November 23, 2005 03:49:58 GMT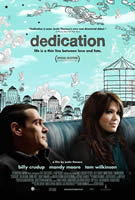 More movie stars joining the cast of "," an upcoming comedy flick which will mark the directorial debut of actor . Those are , , , and Bob Balaban.

The story of the film concerns a misogynistic children's book writer (Crudup) who is forced to collaborate with a young female illustrator (Moore) when his writing partner and only friend (Keitel) dies. Farrow will play the domineering mother of Moore's character, while Balaban plays the book's publisher.

November 22, 2005 08:25:01 GMT
Has been working on various film projects, Dean Parisot is now focusing his attention on a new flick entitled "The Bill From My Father." It is a comedy that will explore the theme of the universal expectations between parents and kids.

Loosely based on an upcoming memoir by Bernard Cooper, the flick revolves around a hardworking father who is so upset by his son's decision to quit his high-paying job that he presents him with a bill for the cost of his upbringing.

November 22, 2005 07:58:31 GMT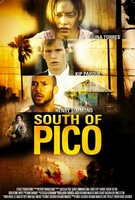 "." It sounds interesting. Yes, it is. And you should glad that the drama film will soon hit the theater as shooting on the project has been begun this week in Los Angeles with Ernst Gossner making his theatrical directorial debut.

Meanwhile, and Kip Pardue will star in. In addition to both, Paul Hipp, Henry Simmons, and Soren Fulton have all signed on to play in the film tells the tale of four ordinary people who witness an accidental death.

November 22, 2005 07:01:01 GMT
Nick Cassavetes who previously helmed "" is now slated to direct actor in "." It is a drama genre, which is more or less a spiritual redemption story about a lost guy who finds his way.

Will distribute the film is New Line Cinema with Mark Johnson in hand to produce. Other details have yet mentioned.

November 22, 2005 02:20:38 GMT
The long awaiting finally is paid off. Moviegoers will soon able to watch their favorite movie ever in the theater. What a smart decision that New Line Cinema has finally gotten "" on the fast track. Moreover, the studio also has signed and to again star in, while director Brett Ratner and screenwriter Jeff Nathanson also will surely return to the sequel.

In the meantime, Arthur Sarkissian will produce with Roger Birnbaum, Jon Glickman and Jay Stern. "Rush Hour 3" reportedly will begin shooting next summer in the U.S. and Paris and anchor the studio's summer 2007 schedule.

November 22, 2005 02:04:31 GMT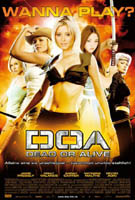 "Dead or Alive"? Which one do you choose? Either one is okay coz it has nothing to do with your life. It's all about the upcoming action adventure flick "" which North American distribution rights has been acquired by Dimension Films.

"DOA: Dead or Alive" is a video game adaptation based on Tecmo's best-selling game franchise by "The Transporter" director Corey Yuen. Impact Pictures' Paul W.S. Anderson and Jeremy Bolt produced the film, along with Constantin Film's Bernd Eichinger and Robert Kulzer and Mindfire Entertainment's Mark Altman.

November 22, 2005 01:51:56 GMT
Neither breakfast nor lunch. Brunch? No, it's 'Dinner' that he enjoys very much. Yes Donald Petrie loves "Chasing Dinner" that he has signed on to helm the film for the Yari Film Group.

"Chasing Dinner," written by the team of Bruce Evans and Ray Gideon, is a drama romance comedy which is set in a small town whose residents' lives are turned upside down when three pigs escape being butchered to become "hams on the lam," spurring a media circus during the holiday season.

November 21, 2005 09:18:52 GMT
At least three capable actresses are competing to get the role of Jeannie in the upcoming movie adaptation of TV series "." They are , and . The three of them will try their best to win the role in the comedy fantasy to be directed by Gurinder Chada.

To your notice, and were among the favorites to land the role. Unfortunately, they didn't make it.

November 21, 2005 08:44:53 GMT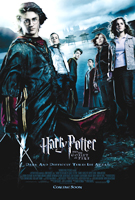 As everyone may think of and has predicted before, Harry Potter again speaks the spell. The adventure - fantasy flick, tentatively titled "," gloriously grossed $101.4 million in its debut weekend, to be the best movie in the box office of USA for November 18th to November 20th, 2005 period.

"The Potter franchise is just irresistible to moviegoers," so Paul Dergarabedian, president of box-office tracker Exhibitor Relations commented. "The combination of the Potter books and the love audiences have for the movies conspired a big opening weekend." In fact, Harry Potter really does the magic tricks on the box office. And it is a big success.