June 25, 2007 07:55:13 GMT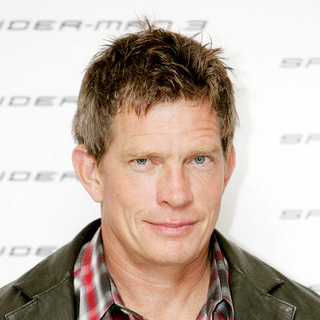 Keen to make a leap from superhero movie to comedic feature, "" star is involved in negotiations to be the male lead in Fox 2000's "", The Hollywood Reporter has learned.

Toplined by , pic finds the actress playing a brilliant crossword constructor who comes to a decision that a CNN cameraman she dates on only one short date is her true love. Trying to convince him they are perfect for each other, she recklessly trail the guy as he carries out his work hither and yon, crisscrossing the country while turning up at media events in her effort to do so.

June 25, 2007 07:20:31 GMT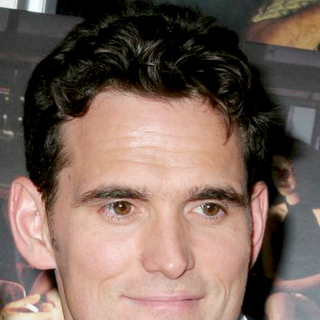 Set to find himself again working under Walt Disney Pictures after 2005's "", is reportedly engaged in final talks to have a starring part in the company's comedy "" which "" helmer Walt Becker is set to direct.

Already lined up the likes of , , and in the cast list, the flick centers on a divorced father of 6-year-old twins and his womanizing best friend/business partner who have their hands full when they're forced to care for the kids for two weeks.

June 25, 2007 06:26:56 GMT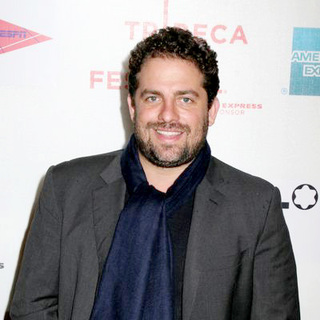 Stepping into the territory he never lands before in filmmaking, Brett Ratner is about to direct a biographical feature based on the life of Playboy magazine founder Hugh Hefner at Universal Pictures and Imagine Entertainment, Variety has reported.

Simply entitled "", the project will be produced by Brian Grazer and gets its script penned by John Hoffman, who most recently wrote "Queen of the Jews", a biopic of scandal-scarred former Miss America Bess Myerson. Hefner is learned to have given approval on the take last week during a meeting at the Playboy Mansion.

June 25, 2007 05:01:03 GMT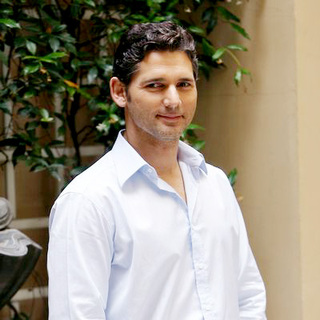 Preferring to stand outside the spotlight this time, "" star has been confirmed to team up with Paramount Pictures in making his debut as movie producer.

The Australian actor is said to have come onboard to executive produce a geopolitical drama entitled "" with Lorenzo di Bonaventura producing. Story concerns a young economist who is set up by Iranian operatives in Dubai in their plot to instigate the collapse of the U.S. economy, forcing him to go on the run to prove his innocence.

June 25, 2007 04:00:25 GMT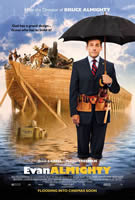 The chain of success formed by sequel titles on the weekend domestic box office continues to go unbroken with the arrival of a new one on the line, none other than Universal's comedy "."

Being the follow-up to 2003's "", the PG-rated flick gloriously strives to score a hefty $32.1 million in its first three-day run to thereby claim the top position on the chart ended June 24, 2007, winning over other new release of "."

June 23, 2007 07:19:05 GMT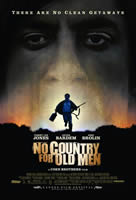 Though the official announcement won't come up until Tuesday, June 26, a series of film features have been confirmed to be screened at this year's Toronto International Film Festival with Jeremy Podeswa's "" becoming the opening movie for the event as it comes to shape on September 6, 2007.

Locking in well-known titles, the festival has reportedly submitted the Coen Brothers' Cannes competition entry "" and period drama "" in the list. Also included in the lineup are foreign productions like "" and "The Flight of the Red Balloon" as well as local flicks "" and "Shake Hands with the Devil."

June 23, 2007 06:02:53 GMT

After the cities of New Haven and Deming, the Ophidiophobic adventurer will continue his journey to Hawaii for sure.

Local paper the Hawaii Tribune-Herald has claimed that "Fourth Installment of the Indiana Jones Adventures" is going to have some of its scenes taken along Hamakua Coast, located on the Big Island of Hawaii. Lucasfilm was even reported to have set up a production office in Hilo, where filming of the project will be carried out for three weeks this August.

June 23, 2007 04:35:54 GMT
Though recently indicated that his character, the Scarecrow, would not return for "", appears to prove otherwise as a scooper for Superhero Hype! has claimed that the actor has been back to don the suit of the super-villain once again.

Presenting a spy report on the Chicago set of the movie, the source stated that Murphy has appeared in character during an action scene involving a confrontation of sorts between two gangs on the rooftop of a downtown parking structure.

June 23, 2007 03:56:27 GMT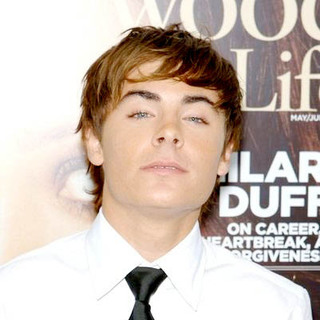 Showing his openness on his new project at New Line Cinema, has willingly given a handful of info about the flick in a recent interview with MTV News.

Revealing that the film's title will be "Seventeen", the fast-rising actor delightfully pulled off the layer on the premise which has been kept under wraps since the project was first announced, saying the story is "kind of like a reverse 'Big', about a guy who is older and his life never came out how he planned."

June 23, 2007 03:22:33 GMT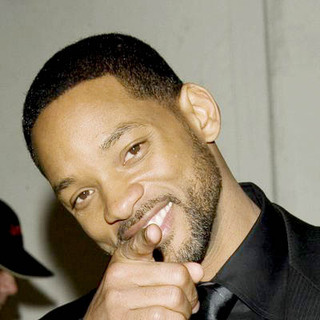 Opting to use another name for the project, filmmakers of "Tonight, He Comes" have decided to change the flick's title to "John Hancock" instead, IGN has confirmed.

Featuring a starry lineup consisting of , , and , movie centers on a down-and-out superhero (Smith) with a bad image who gets aid from a corporate public relations consultant (Bateman) whose wife (Theron) turns out to have a "questionable" relationship with the hero.

June 23, 2007 02:42:30 GMT

Successfully make a great comeback to music industry through their newest album "", personnel are now setting their eyes on acting field.

Yes, the acclaimed hip-hop group has collaborated with up-and-coming filmmaker Rich Newey to develop a film feature titled "I Tried", the name taken from their first single of the new LP. Newey first met Bone Thugs-N-Harmony in 2002 when he was tapped to film the music video for the troupe's song "Home" to then begin working on the movie's script alongside Kevin Caruso.

June 22, 2007 09:36:08 GMT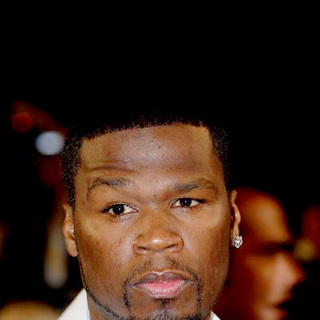 Really paving a solid path in film industry, has landed a starring slot to play a drug dealer opposite veteran actors and in Millenium Films' recently-announced "", the rapper himself revealed during the launch of a Manhattan showroom for his G-Unit clothing on Tuesday, June 19.

"I'm not even sure they know yet," the guy told The New York Daily News. "Me and Robert were supposed to shoot a film where I played a police officer, but now Al and Robert play the cops."

June 22, 2007 09:10:27 GMT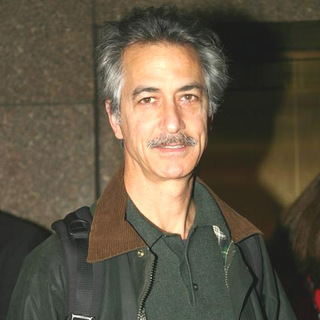 After a stint in thriller genre through "", now comes a horror turn for as The Hollywood Reporter has learned that the Oscar-nominated actor is coming onboard to join in DreamWorks Pictures' "A Tale of Two Sisters."

An Americanized version of the 2003 Korean flick "Janghwa, Hongryeon", the project revolves around two sisters who return home after spending time in a mental institution. Banks has already billed as their cruel, obsessive stepmother while Strathairn is said to portray their concerned father.

June 22, 2007 08:36:52 GMT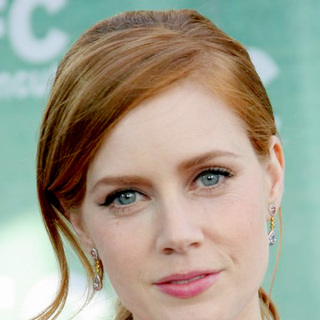 Eager to have one more Oscar-recognized talent in the lineup, filmmakers of "" are reportedly holding negotiations with Academy Award nominee to have the beauty joined the flick's cast, which has already included Oscar winners and .

Adapted from the John Patrick Shanley Pulitzer Prize-winning play, the drama concerns a Bronx Catholic school principal who confronts a popular priest upon suspecting him sexually harassing a black student. If deals are reached, Adams will likely play the pivotal role of a young nun caught in the tense confrontation between the two, portrayed by Streep and Hoffman.

June 22, 2007 07:53:15 GMT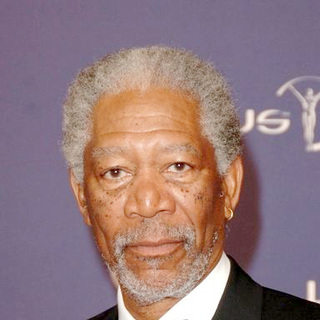 Set to take the similar step made by fellow thespian in "", has given his commitment to play real-life leader of former South African President Nelson Mandela in independently financed drama "The Human Factor."

Based on John Carlin's upcoming book "The Human Factor: Nelson Mandela and the Game That Changed the World", the project is set after the fall of apartheid, when South Africa hosted the 1995 Rugby World Cup. Mandela was in his first term as the president of South Africa, and he used the event as a means to end decades of mistrust and hatred between whites and blacks.