December 14, 2005 07:24:32 GMT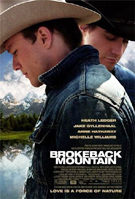 The 63rd Annual Golden Globe Awards coming soon. The big event will be held Monday, January 16, 2006, at the Beverly Hilton Hotel with a live telecast airing on NBC at 8 PM (EST). And to make it clear for you, here we have the list of the awards nominees.

Up for Best Motion Picture-Drama category are "," "," "," "," and "." The nominees for Best Performance by an Actress in a Motion Picture Drama include , , , , and .

December 14, 2005 06:50:32 GMT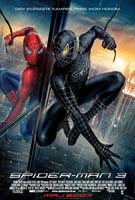 Unlike and who both have inked deal to star in the highly anticipated "," Adrian Lester has just agreed to star in. The film reportedly set to hit theaters May 4, 2007.

The actor, best known for his portrayal in "Hustle" and "," said "I'll be going straight from promoting 'Hustle' to filming 'Spider-Man 3'." Further he continued "I haven't even had a script yet. All I know is that I'm playing a research scientist who tries to cure the baddie of whatever badness he's got. I don't even know who the new baddie is!"

December 14, 2005 04:58:01 GMT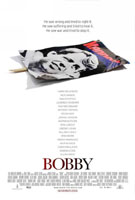 Though she's been involved in many movie productions, still she wants to do and give more for her career. Already done many smash hit pictures, actress is giving hand at singing.

Not without reason she does that. But it due to her next film project, the highly anticipated "." Based on the assassination of Senator Robert F Kennedy, the story of the film centers around 22 people who were at the Ambassador Hotel where he was killed.

December 14, 2005 03:50:43 GMT
Scottish actor is handling double duty for "Suffering Man's Charity." Not only he is about to star in, but also direct as well. He would in the film join the likes of , , , , Karen Black and .

"Suffering Man's Charity" is now in production in Los Angeles. Of horror comedy genre, the film portrays Boreanaz as a struggling writer who is accidentally killed by Cumming one evening. Cumming discovers the writer's novel and ends up taking credit for penning it. When it becomes a success, the writer comes back to haunt him.

December 14, 2005 03:33:02 GMT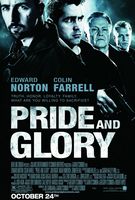 , the former "Boston Legal" co-star, is taking "" into her consideration. The actress is in talks to play the role of 's wife in the upcoming drama flick, directed by Gavin O'Connor.

Among any other cast that have signed on to star in are Ed Norton, , and Noah Emmerich. Written by O'Connor and Joe Carnahan, "Pride and Glory" revolves around a three-generation family of officers torn apart by a corruption scandal. Bell will play Megan, who is married to tough cop Jimmy Egan (Farrell). When she discovers her husband's complicity in a police corruption scandal that her brother (Norton) is investigating, she must choose between her husband and her family.

December 14, 2005 02:44:34 GMT
British great singer has been tapped by producers of the upcoming James Bond movie "" to sing the film's theme song. Meanwhile, veteran singer Tony Christie thinks the song he has written for the film is just perfect for Williams.

"Robbie's voice would suit it down to the ground - plus he's current and hip so it would be absolutely great if he did it," explained Christie. "We tried to make it a typical Bond theme tune with a throbbing dramatic bassline filling the background." Record on the set reportedly due February next year.

December 14, 2005 02:12:37 GMT
Hollywood actor reportedly has been cast by director Nancy Meyers to join the top-lining quartet for the Columbia Pictures romantic comedy "Holiday." And so Law will join the already existed stars, including , and .

A comedy romance flick, "Holiday" tells about an American woman (Diaz) with man troubles who befriends a British villager (Winslet) with similar problems. Law is set to play the love interest of Diaz's character, while Black will play a suitor of Winslet's character.

December 12, 2005 06:14:46 GMT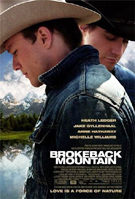 American Film Institute (AFI) has on Sunday named several qualified movies as its 10 best movies of 2005. Among those judged as the most outstanding motion pictures of the year is drama romance "." Also there are "," "," and "."

Besides them all, AFI also named the likes of "," "," "," "," "" and "." The AFI will then honor the creative ensembles behind each of the honorees January 13 at a luncheon at the Four Seasons in Los Angeles.

December 12, 2005 04:51:04 GMT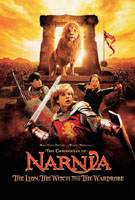 Taking in $67 million from its ticket sales, the new release adventure fantasy "" successfully wins the top position on the box office for the period of December 9 -11. With such attainment, the film based on the popular children's books by C.S. Lewis has become the second-biggest debut ever in a weekend in December.

Winning the 2nd position is "," an oil-and-politics thriller, scoring $12 million. No. 3 is "" with $10.3 million, one place ahead of "" at 4th with $77 million, surpassing "" at 5th with $5.2 million. Meanwhile, "" only takes in $4.6 million in its second week to debut at 6th, followed by "" at 7th with $3.9 million.

December 12, 2005 04:08:49 GMT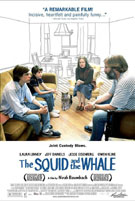 The 2005 New York Film Critics Online Awards meeting has been held on December 11, 2005. And here we provide you the list of the winners. Chosen as the year's Best Picture is "," a dark comedy about the way divorce changes the members of a literary family. In the meantime, the Best-Director award goes to Fernando Meirelles for the African conspiracy thriller "."

Picked as the Best Actor is for his role in "," while the Best Actress is for her portrayal in "." , in addition, wins Best Supporting Actor for his action in "" and is honored the Best Supporting actress thanks to her role in "."

December 12, 2005 03:25:55 GMT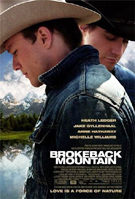 Comes early during nowadays film awards season is the 11th Critics Choice Awards held Sunday December 11th with its awards to be given to winners at a ceremony in Los Angeles on January 17 next year. Chosen as big winner is the gay love story "" which earns eight nominations including Best Film, Best Director for Ang Lee and Best Actor for .

Meanwhile, drama mystery "" earns nominations in six categories which include Best Film, Best Director for Paul Haggis and Best Acting Ensemble. "," "," and "," have all nominated for four categories, including Best Film for all three movies. For a complete list of other nominees for other categories just click http://www.bfca.org/.

December 10, 2005 02:39:26 GMT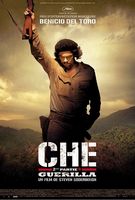 The next project for Steven Soderbergh is to direct the upcoming drama action "." A biopic about Cuban revolutionary, Che Guevara, the flick will star with its production set to begin January 21 in New York in the Mexican state of Veracruz.

More on the figure, born in 1928, Ernesto "Che" Guevara first trained as a doctor before becoming Fidel Castro's chief lieutenant. In 1967, he was captured and executed by Bolivian forces.

December 09, 2005 09:00:20 GMT
wanting for more. The actress is eyeing a starring role in the upcoming thriller "He Loves Me." In the meantime, Warner Bros. Pictures already bought the Joyce Brotman's spec script for Barrymore's Flower Films to produce.

While the plot of the film remains undisclosed, Barrymore and Nancy Juvonen, her partner at Flower Films, are about to take the producer seat.

December 09, 2005 08:24:21 GMT
News circulating in entertainment industry mentions that Paramount Pictures has acquired Shawn Patrick's script "Rex Mex." While it does so, David O. Russell and Jason Blum are about to produce.

"Rex Mex" actually is the story of a pro basketball player who flees to Mexico to avoid dangerous creditors and ends up hiding in the country's hoops league. For more on the film you can keep it here.

December 09, 2005 07:59:37 GMT
Here we bring you exclusive news about the third installment of "Pirates of the Caribbean." While the film is still on work under the direction of Gore Verbinski, the industry crew magazine Below The Line reveals the film title which is about to be "Pirates of the Caribbean: Uncharted Waters."

Still according to the magazine, shooting will begin early March 2006, just three months before the release in theaters of the second film. As of "Pirates of the Caribbean: Uncharted Waters," it will hit theaters in 2007. Keep it here for more on the flick.