August 31, 2007 07:52:35 GMT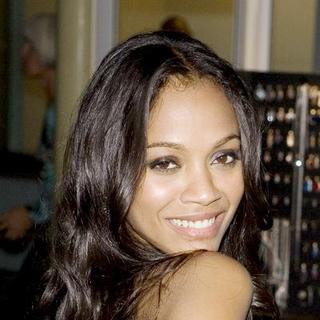 Casting has already begun on male actors for the highly-anticipated "" with the inclusions of , , and , but how about that on the female side?

According to TrekMovie.com, attempts appear to have been made on the matter as it has learned from sources close to the production that has been offered the role of Lt. Uhura, the USS Enterprise's communications officer. However, the site does careful to state that "the deal is not yet final", which it points out to possibly be due to the actress' schedule in James Cameron's "."

August 31, 2007 06:59:15 GMT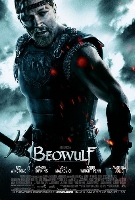 No doubt will satisfy the curiosity of those craving for more information on its upcoming motion capture feature "", Paramount Pictures has smoothly brought up new collections of podcasts which each offers interesting points about the movie.

In one of these, fans can tune in to hear the interview conducted by "Scene Unseen Movie Reviews" Chris and Jimmy to the cast and crew members. Also find out how they discuss behind-the-scenes stories plus banter back and forth with the creators of the epic.

August 31, 2007 04:58:59 GMT

This week should really be celebrated by all the horror fans out there for here comes another footage from an upcoming horror movie apart from that from "" that has also been just released.

Yes, the first theatrical trailer for MGM's "" has delightfully made its way to pop up on the net by now. Running on 2 minutes 27 seconds, it can be seen in either standard or HD format on , which is also able to be accessed from AceShowBiz's section.

August 31, 2007 04:12:15 GMT

Horror fans now can get something new to look at on the net as Warner Bros. Pictures has ultimately unleashed a new official trailer for its upcoming thriller horror "" online.

Posted in standard and HD formats on , the trailer can also be reached by going to the page at AceShowBiz. Running about 2 minutes 22 seconds, it not only gives brief description on what the movie is all about, but also presents few creepy scenes towards its end.

August 31, 2007 03:18:03 GMT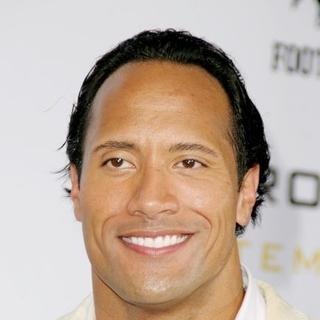 Set to come as the first Hollywood's household name in the cast, Dwayne Johnson aka is currently in talks for a starring role in "Witch Mountain", Walt Disney Pictures' modern re-imagining of its classic adventure movie "Escape to Witch Mountain."

The former-wrestler-turned-actor reportedly is being considered to play a Las Vegas cab driver who picks up a pair of siblings with magical powers when they run from a diabolical group of men wishing to exploit their abilities. If deals are made, the hunk will thereby reunite with helmer Andy Fickman, who just directed him in "."

August 30, 2007 09:34:40 GMT
The first destination "" will head for in the States appears to be Los Angeles for sure as the political drama has delightfully been announced to become the opening-night gala feature at this year's AFI Fest, which first took shape in 1971 under the name of Filmex.

Marking its North American debut there, the flick will unspool at ArcLight's Cinerama Dome as the event opens on November 1, 2007. To add, the screening will coincide with the first day on the job for AFI's incoming prexy-CEO Bob Gazzale, who will be the third person after Jean Picker Firstenberg to lead the 40-year-old National Endowment for the Arts, the organization holding the festival.

August 30, 2007 08:49:17 GMT
Looks like the name of Paul W.S. Anderson has been dropped completely from "" despite previous reports stating he would still be with the project to revise the script he himself had written following his decision to not serve as the flick's director any longer.

Info coming from Bloody-Disgusting states that Rogue Pictures has replaced the filmmaker with Ian Jeffers by now for a total rewrite on the screenplay. A relative newcomer in the movie industry, the man made his screen-writing debut in the upcoming "" and recently got appointed to pen for indie drama "Living Conditions."

August 30, 2007 08:14:27 GMT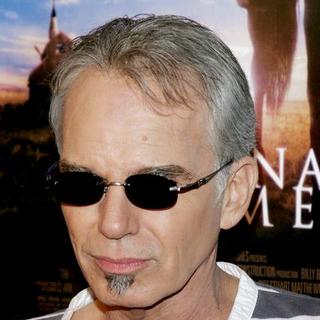 Lending their star status to highlight the project, and have both landed deals to take part in an ensemble drama coming from Senator Entertainment titled "", Variety has reported.

Based on short stories by Bret Easton Ellis, project, set over the course of a week in 1983, features seven storylines that intersect, involving movie execs, rock stars, a vampire and other morally challenged characters. Other cast members include , , , , and Lou Taylor Pucci.

August 30, 2007 07:54:57 GMT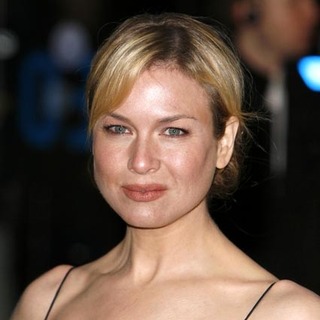 Looking for a possibility to work together on screen, and are both engaged in talks to join forces in highlighting a new film project to be produced by Gold Circle Films, of which "" was recently released in theaters nationwide via Universal Pictures.

Formerly titled "32 and Single" before changed into "Chilled in Miami", pic will be a fish-out-of-water comedy that follows a Miami businesswoman as she gets transferred to the sticks of Minnesota. It was originally set up at Universal, but since Gold Circle has a first-look deal at the giant studio, it is likely that the company will be the one to distribute the movie.

August 30, 2007 07:19:51 GMT

Conducting probably the most biggest stunt by far in filming highly-anticipated flick "", crew for the superhero movie on Wednesday afternoon (August 29) demolished a building as part of an action scene on the Chicago set of this "" follow-up.

The premise used for the shooting was an abandoned four-story building located at Cicero Avenue in west side Chicago that previously served as Brach's Candy Factory, which used to produce coconut nougat and marshmallow confections. For the film, the plant, empty since 2003, was dressed to look like "Gotham General Hospital", complete with a large red cross and pharmacy sign.

August 30, 2007 04:58:46 GMT

The celebration on the world's oldest movie event for the sixtieth four times began yesterday, Wednesday, August 29, as British romantic drama feature "" marked the smooth opening of this year's Venice Film Festival at the historic Palazzo del Cinema.

Outside the building, red carpet was rolled out against the backdrop of a demolition ball smashing through the old Palazzo del Cinema to greet the arrivals of famous figures in movie industry, notably the film's cast , , , and plus director Joe Wright.

August 30, 2007 04:02:33 GMT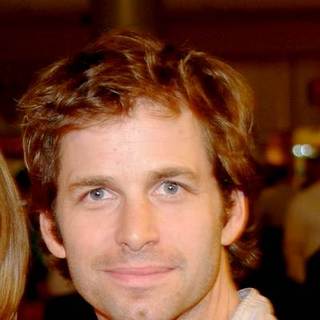 In the wake of his success on "", more and more directing stints are coming for Zack Snyder from Warner Bros. Pictures.

After that of "", the Green Bay, Wisconsin born filmmaker now is reportedly attached to both direct and produce "", a remake of the studio's 1969 feature of the same name starring Rod Steiger in the title role. Based on Ray Bradbury's collection of short stories published in 1951, the original concerns a man almost completely covered in tattoos who is looking for the woman drawing all the intricate designs which each turns out to hide a futuristic story.

August 30, 2007 03:31:22 GMT

Forming a good pact with "The Office" star , Universal Pictures in on the way to develop a new comedy feature based on the script the funnyman is co-writing alongside fellow actor Matt Ross entitled "", The Hollywood Reporter has learned.

Project focuses on two down-and-out community theater actors who think they have accidentally killed a co-star and, in a panic, go on the lam and hide out in a Renaissance fair. Wilson is said to also set to topline as well as to produce with Jay Roach, known for his directing works in "Austin Powers" series.

August 29, 2007 09:30:04 GMT
Seems the number of big names featured in "" keeps growing as New Line Cinema reportedly is currently in talks with to also get him boarded the film's cast.

If everything runs smooth, Affleck thereby will round out the lineup already consisting of , , , and , among others. Production is said to start September 10 this year in Los Angeles under the direction of Ken Kwapis who most recently helmed "" for Warner Bros. Pictures.

August 29, 2007 08:56:22 GMT
Obviously will raise the degree of curiosity surrounding "", a set picture of the highly-anticipated project shockingly showing Batman being hung has surfaced online on Ain't It Cool News as pictured on the bottom.

The photo no doubt heightens the mystery about the flick's story while inevitably will prompt a number of questions in the minds of most Batman fans: What did the Caped Crusader do to receive such punishment? Is the figure hung really our hero himself or just anything else? And why would a lynch mob target him?