October 17, 2007 04:13:40 GMT
Long been associated with two big film titles of "The Hobbit" and "", renowned filmmaker Sam Raimi openly voiced out his thoughts on the former project while giving a bit info on the latter one.

As reported by ComingSoon.net during the press conference for "" which he produces alongside Robert G. Tapert, Raimi expressed his willingness to continue backing up "The Hobbit" though he did consider Peter Jackson to be the best choice as the flick's helmer.

October 17, 2007 03:33:02 GMT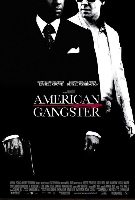 The second batch of production photos for the upcoming "" has safely arrived on the net for moviegoers around to take a look at.

Images taken still mostly feature two leading men of and , though there are also shots of as the crooked, greedy NYPD cop Det. Trupo. Washington here plays real-life heroin kingpin Frank Lucas while Crowe portrays Richie Roberts, a detective who brings down Lucas' drug empire.

October 17, 2007 02:56:16 GMT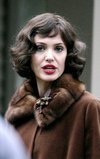 Camera has been rolling on -directed "The Changeling" and some early snapshots have delightfully been taken from the project's set in Los Angeles on Monday, October 15, 2007, focusing solely on none other than the female lead, .

Appeared to be in fine form, the actress looked very different yet still stunningly beautiful as she sported a brown fur dress with cloche hat and short wig. There's no doubt she has undergone extensive wardrobe and makeup routines to get into her character in the flick, a mother who suspects that the son returned to her after being kidnapped is not her true child.

October 16, 2007 07:42:32 GMT
A new promising film project is now brewing at Paramount Pictures. Variety has brought in report stating the giant studio is working on a fresh comedic flick titled "Morning Glory" and has signed "" director Roger Michell to assume the helming duties.

Story focuses on a struggling female news producer and the iconic, temperamental anchorman she recruits to revive a failing network morning show. Assigned to pen the script is Aline Brosh McKenna, widely known for her writing stint in last year's hit "."

October 16, 2007 07:39:56 GMT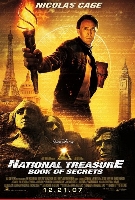 Getting interactive in promoting its upcoming movie of "", Walt Disney Studios Motion Pictures has launched an online contest called "The World's Biggest Treasure Hunt" which gives chance to win a grand prize of an all-new Mercedes-Benz C350.

Starting Monday, October 15, 2007, moviegoers everywhere can take the opportunity to participate in a multi-week treasure hunt game at the flick's and may qualify to win unprecedented authentic treasure provided by Odyssey Marine Exploration. Winners will be announced on Entertainment Tonight during the show leading up to the picture's opening day on December 21, 2007.

October 16, 2007 05:04:55 GMT
Chance to get sneak peek on "" possibly can be encountered by the end of this year, if the tidbit proves legit.

Report from Omelete.com.br has claimed that Warner Bros. Pictures as the studio producing the hugely anticipated project is planning to bring out a seven-minute prologue to the movie in front of the IMAX debut of its other flick "." The Francis Lawrence-directed is going to be released simultaneously in both conventional and IMAX theaters this December on date 14.

October 16, 2007 04:12:20 GMT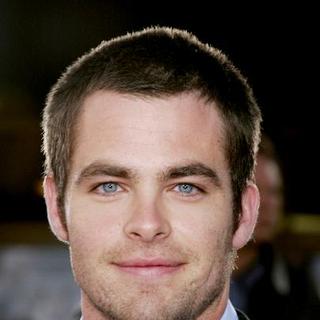 The principal cast lineup for J.J. Abrams' "" finally is completed now that there has come confirmation on who to play Captain James T. Kirk. "" director Joe Carnahan has indicated via his official blog that has dropped talks for the role of Junior Stemmons in order to play the USS Enterprise commanding officer.

"I've been talking to him this past week and knew how tough the decision had to be for him," so Carnahan wrote. "You don't get opportunities like that often and I told him as long as he could control as much of that process as possible and not get sucked into doing lesser sequels as a result of taking this gig, then good luck and God bless."

October 16, 2007 02:27:47 GMT

Continuing the tradition to bring up one installment of the "Saw" franchise each year, the series' production designer David Hackl has pointed out to ShockTillYouDrop.com that works have already begun on the next chapter of the gory horror tale, "."

Hackl, who this time takes the director's chair for the project, revealed that he is currently outlining the flick's story alongside writers Marcus Dunstan and Patrick Melton with "" Darren Lynn Bousman set to oversee the script.

October 15, 2007 10:05:00 GMT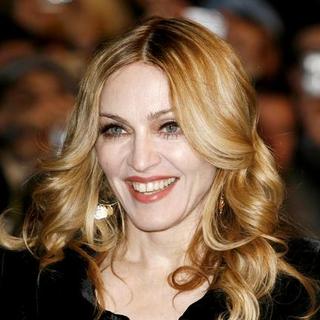 Keeps being involved in film-making, apparently has produced a documentary feature entitled "I Am Because We Are" of which name is derived from Desmond Tutu's words, drownedmadonna.com has learned.

The flick already got premiered during a Spirituality for Kids event at the Ilana Goor Museum in Old Jaffa, Israel as well as screened privately in New York City on October 10, 2007. It concerns the poor, suffering children in Malawi and shows how AIDS has effected their lives since a lot of them lost their parents due to the disease while highlighting the work that Madonna's organization, Raising Malawi, has been doing in the country.

October 15, 2007 09:33:10 GMT
Comedy genre apparently still becomes major option for moviegoers to watch in theaters. That's because -directed "" surprisingly came out as the top holder of the weekend box office running October 12-14, 2007 despite its Oscar heavyweights-highlighted fellow new releases.

The Lionsgate release debuted well on the chart by raking in $21.4 million, toppling down last-week champ "" which fell to the second place with $11 million. The Disney comedy was followed by newcomers "" and "" on the two positions below in competitive tally of $10.8 million and $10.4 million, respectively.

October 15, 2007 08:41:24 GMT
A number of young names appear to be considered for the superhero roles in Warner Bros. Pictures' fast-tracking project "Justice League of America." The Hollywood Reporter has revealed that director George Miller is seeing 35-40 acting talents for starring slots in the movie from October 14-15, 2007.

Among the pack are rising stars such as of "The O.C." fame, "" female lead , and who recently appeared in "." Names like rapper , Joseph Cross, D.J. Cotrona, , and are also reported to test for the flick's roles.

October 15, 2007 08:10:03 GMT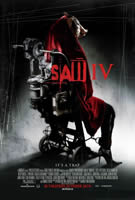 Jigsaw's terror indeed still continues as another victim is on the verge of meeting her end, that's what the new clip for "" seems to suggest.

Displaying footage from the first of Sergeant Rigg's tests, the clip can be viewed on after entering code number of 1026. The same piece is also available via YouTube by now, as presented below.

October 15, 2007 04:46:25 GMT
New photos from the set of "" in Greenwich, London have surfaced online and once again captured images of lead star in her period outfit for her role as the titular character.

This time, the English beauty sported a massive coiffure as she filmed her scenes of riding in an ornate carriage, complete with footman. Just Jared.com reported shooting on that day was carried out at Greenwich's London Maritime Museum which got transformed into an 18th century-looking street. A reader to the site, however, informed that the location used was the town's Old Royal Naval College instead, now becoming part of University of Greenwich.

October 15, 2007 03:50:33 GMT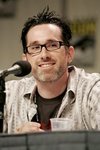 Here's one casting call all of the aspiring performers should pay attention to. Director Darren Lynn Bousman has posted an announcement on his saying his new flick "" is in need for approximately 200 people around Toronto, Canada to volunteer as extras in the project.

Participants should be between the ages of 25 and 75 with the wardrobe requirements being tuxedos/black suits for men and formal attire for women. Those selected will all take part as opera patrons while getting chances to appear together with the movie's cast that includes , , Paul Sorvino, and , among others.

October 15, 2007 03:01:46 GMT

Now we can really grab our first glimpse on in motion as the blind violinist. Yes, a new teaser trailer for the upcoming "" has joyously been released by Lionsgate Films on the net for us to take a look at.

Taking duration about 1:12 minutes, the teaser originally was made available on , but now can also be viewed via YouTube as seen below. Some elements from the original version can be spotted here, such as the floating feet and the explosion incident.