May 09, 2007 07:42:43 GMT
After being put into sleep December last year as Fox 2000 passed its rights on the project, now talks are high of "He-Man and the Masters of the Universe" to get revived as British tabloid The Sun through its site, The Sun Online, brought in a scoop saying that Legendary Pictures has snatched the rights to bring back into development.

More surprisingly, the inside source to the site even claimed that is on the top of the studio's list to play the titular character, stating the bosses are "very keen" on the actor to have the part though it means that he has to "bulk up" for being "very fit but not to He-Man proportions."

May 09, 2007 06:21:06 GMT

Wanna know what's actually behind the strength of superhero quartet Fantastic Four? Apparently, it's none other than milk as they all can now be spotted having a milk mustache on their faces.

Yes, in the anticipation of "" to hit the theaters, the team has become the latest icon featured in "Got Milk?" advertisement, a campaign made by National Milk Processor Board to promote the health benefits of drinking the nutritious liquid. Poster containing all the four characters as presented in the movie takes its debut in the May issue of Marvel Magazine.

May 09, 2007 04:35:59 GMT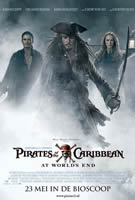 Applying the same strategy Sony conducted for its blockbuster flick "", Walt Disney Pictures has announced that it will also bring up its highly-anticipated "" to the surface earlier than its official release date.

Yes, the forthcoming seafaring tale will come to the presence of its fans on Thursday, May 24 instead, starting at 8 pm. It is expected that the flick can lead Disney to conceivably regain bragging rights for the top opening frame after the record set by "" got shattered by "Spider-Man 3."

May 09, 2007 04:10:23 GMT
On the heels of the success he has gained in "", screenwriter Christopher B. Landon is coming onboard to pen the screenplay of "", a new psychological thriller coming from Warner Independent Pictures.

Set in contemporary times, the project centers on three teenage girls who get accused of practicing witchcraft, leading them to endure terrifying consequences as a result of the ensuing hysteria and scapegoating.

May 09, 2007 03:34:00 GMT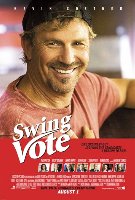 Snatching a contrasting part from that in the upcoming thriller drama "" as his next acting stint, has signed on to topline an indie election comedy entitled "" that he also sets to produce.

Here the versatile actor is billed as a single father thrust into the national spotlight when the presidential election comes down to his vote. Filming is scheduled to begin this July with Joshua Michael Stern directing from the script he wrote alongside Jason Richman.

May 09, 2007 03:05:47 GMT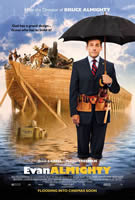 Bringing more fun to the of "", Universal Pictures has delightfully provided the site with some new features that fans of the highly-anticipated flick sure can enjoy thoroughly.

While those who visit can download "The Evan Almighty Activity Book" or participate in "Get On Board Now" by visiting , most of these features appear to be interesting games relating to the picture, such as "Zoo Rescue" and "Evan Almighty Round Up" which both require players to deal with the animals found in the Ark.

May 09, 2007 02:43:48 GMT
Well, seems 2007 is the perfect year for Shawn Levy to collect movie projects as many as he can into his hands. The filmmaker has just been reported to get Universal Pictures picked up the rights to "" for him to produce via his 21 Laps Entertainment.

Already had duo Brian Gatewood and Alex Tanaka onboard to pen the screenplay, the project is an adaptation of Alexandra Robbins' nonfiction book of the same name which chronicles the lives of high school students in Bethesda, Maryland as they navigate the SAT and college-application process. In doing so, they become obsessed with success while dealing with illness, physical deterioration, cheating, obsessed parents, and emotional breakdowns.

May 08, 2007 09:31:42 GMT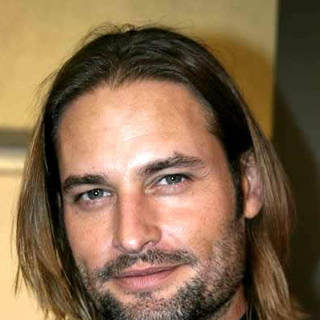 Looks like one more character from the X-Men gang is about to be brought to life on the big screen. "Lost" star has revealed to TV Hits magazine that he has been approached by studio bosses for a possibility to portray Gambit, an X-Men member possessing the ability to manipulate kinetic energy and skilled in card throwing as well as hand-to-hand combat.
Holloway's statement nonetheless leads to an indication that "X-Men 4" is possibly entering a kind of development stage by now as producer Lauren Shuler Donner intended to back in August last year. Keep sticking to this site then for more info and updates about either the character or the project.

May 08, 2007 08:35:56 GMT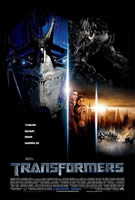 Fans of "" apparently can take another glimpse of their highly-anticipated movie a week earlier in theaters in their wait for the flick to hit the big screen on July 4 this year.

Contrary to the claim posted on director Michael Bay's website saying the feature trailer for the sci-fi actioner will appear with "", CanMag has informed that it will be shown in theaters in front of the screenings of "" on May 18 instead.

May 08, 2007 07:45:22 GMT
As core members of the original cast namely , , and recently confirmed their return for "", what remain to be questions are surely the new names for the lineup.

Bringing an early speculation to this matter, LaineyGossip has come up with a tidbit saying that may up for the role of Narcissa Malfoy nee Black, the wife of Lucius Malfoy and mother of Draco Malfoy, in the sixth installment of the mega-hit series. Also the sister of Bellatrix Lestrange and cousin of Sirius Black, the character is said to have a key scene at the beginning of "Prince."

May 08, 2007 07:15:06 GMT
Words on who may suit to be the new Bond girl in the next 007 movie are still circulating heavily around and now is taking a new name in.

According to World Entertainment News Network via News Of The World newspaper, filmmakers of "Bond 22" are in consideration to line up English jazz-soul singer for a Bond girl role in the project, which recently had its draft finished to be written by scribes Neal Purvis and Robert Wade.

May 08, 2007 06:21:47 GMT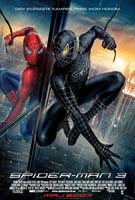 The record-breaking "" has made either in domestic or international market now is also happening at IMAX as the superhero saga topples down not only one but multiple box-office records for the format.

Becoming the largest opening in IMAX's forty-year history by debuting on 84 domestic and 34 international IMAX screens, this third part of the web-slinger tale creates a record-setting $4.8 million of the $151.1 million it pulled from the weekend domestic box office ended Sunday, May 6 while breaking record for IMAX's largest single day worldwide total at $2.2 million.

May 08, 2007 05:05:59 GMT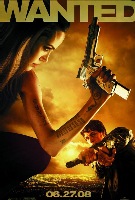 Polishing his path in acting field, rapper has delightfully landed a role in high-profile action flick "" which thus will team him up with big names like , , and , the artist himself has confirmed.

"My character in 'Wanted' is called the Gunsmith," Common told MTV. "I'm basically this dude that's a master at shooting guns. I'm training this gentleman that's coming in, who really has certain abilities but doesn't know it; I'm training him on how to be what he should be."

May 08, 2007 04:06:40 GMT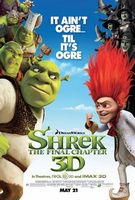 Ready to take big project into his hands, Mike Mitchell is engaged in talks to helm "Shrek 4" which DreamWorks Animation is keen to develop in its follow-up to "" that will open in theaters on May 18 this year.

The fourth installment of the mega-hit toon franchise, the flick will still chronicle the continuing adventures of the titular character, a peace-loving ogre, and his friends. Script initially was penned by Tim Sullivan before getting a rewrite by Josh Klausner, known as a second-unit director for a number of the Farrelly brothers flicks.

May 08, 2007 03:26:18 GMT
Finally making one significant progress on its long-gestating project of "", Walt Disney Pictures has found someone appropriate to work on the script in scribe David Benioff, who previously penned Warner Bros. Pictures' 2004 Greek epic "" for Wolfgang Petersen to direct.

Being so, the man thus will do a ground-up reworking of the story of an over-the-hill hitman forced to do battle with a younger clone of himself. Famed producer Jerry Bruckheimer is set to produce with Mike Stenson, Chad Oman, and Don Murphy executive producing and Jason Reed serving as creative executive for the studio.