December 03, 2007 04:35:32 GMT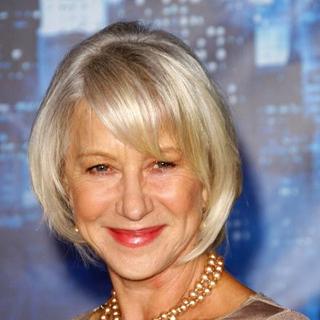 Impressed the 1,800 members of the European Academy, took another laurel in her acting career Saturday, December 1, 2007 as the organization deemed her the European Actress 2007 at the 20th annual European Film Awards held in Berlin, Germany.

The British thespian won for her lauded performance in last year's "" which has garnered her numerous acting prizes, particularly Oscar's best actress title back in February. The royal family drama, in the meantime, also won Alexandre Desplat the European Composer 2007 honor at the ceremony.

December 03, 2007 03:37:16 GMT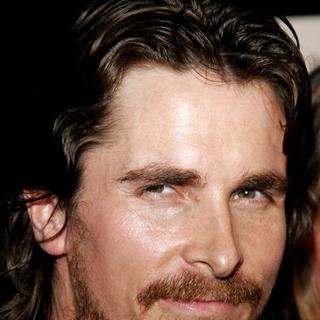 Heavy speculations on in line for leading role in "" turn out to indeed ring true. The Hollywood Reporter has confirmed that the Batman actor is currently in negotiations to play John Connor, the leader of the human resistance against Skynet.

Should Bale lands the deal, he will portray Connor in his thirties, who is organizing the surviving humans to fight against Skynet's army of robots. The character previously was played by Edward Furlong in "Terminator 2: Judgment Day" and Nick Stahl in "."

December 01, 2007 07:57:55 GMT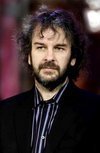 A bold, surprising claim regarding "The Hobbit" has been brought up by a blog focused on 3D motion pictures called MarketSaw. The site states to have obtained info that Peter Jackson will indeed take helming duties for the project and shoot it in 3D, adding that the New Zealander will split it up into two different parts.

Seemingly very confident on the tidbit, Marketsaw even assured its readers to be one hundred percent sure that this is happening. It further said that , , and are all being eyed to reprise their "Lords of the Rings" trilogy roles for the prequel though no names have been cast yet.

December 01, 2007 06:57:41 GMT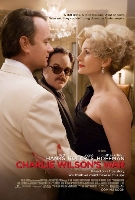 Star-studded drama "" will hit theaters a bit earlier than scheduled. Universal Pictures as the studio behind the flick announced Friday, November 30, 2007 that it has moved up the movie's release date by four days, from Tuesday, December 25, 2007 to Friday, December 21, 2007.

"We saw an opportunity to advance the release of this film and are taking advantage of that," Universal Pictures' President of Marketing and Distribution Adam Fogelson said in a statement. "We've seen how strongly Charlie Wilson's War plays and can't wait to get it in front of audiences everywhere. We are confident that their enthusiastic word-of-mouth will be one of the things that helps us continue playing strongly through this terrific moviegoing period."

December 01, 2007 05:50:10 GMT

So far, there's no official information about other characters featured in the sequel to 1998's "The X Files" apart from Agent Fox Mulder and Dana Scully, played again by and . But it seems that has dug out the names of some of them.

The site claims to have obtained info on new characters in the project, revealing them to be Dr. Donarra, Samantha Pitney, and Robert Coe, plus Agents Winlock, Darby, and Plummer. Actors cast for the roles, however, are not mentioned.

December 01, 2007 04:17:10 GMT
Few have already seen the trailer for the upcoming "" in front of "" screenings at Hollywood's El Capitan Theatre, and soon, everyone is really able to get a first look at it online.

Malaysia's The Star Online has come up with good news stating the very same trailer will surface on the net on Wednesday, December 5 this year. Report from NarniaWeb adds that the piece will also be made available on December 6 in Australian/New Zealand time at Disney.com.au.

December 01, 2007 03:04:55 GMT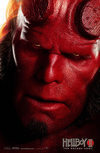 The large red-skinned demon finally shows his face up for the first time since his on-screen debut in "" back in 2004.

Yes, the for "Hellboy 2: The Golden Army" has revealed the first image of the titular character in the sequel, as seen on the left. Also take a look at fellow BPRD members Abe Sapien and Liz Sherman below, again played by and .

December 01, 2007 02:15:48 GMT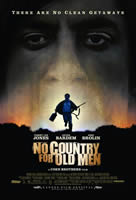 Listing out notable titles and names, the International Press Academy (IPA) has revealed the nominations for its annually-held Satellite Awards, which will celebrate its 12th anniversary this year, submitting them all in twenty-two film categories of the event.

In the dramatic slot, acclaimed crime drama thriller "" gloriously shines through as it garners nods in the substantial spots, notably top prize Best Motion Picture - Drama. Pic, however, is pitted against strong competitors of "", "", "", "", and "" for the title.

November 30, 2007 09:28:45 GMT
Turns out there is another picture of the Joker from "" besides the one Empire Magazine recently revealed for its January 2008 cover.

Providing the image is Wizard Magazine which has put the photo as the cover of its latest issue, slated to hit comic stores on December 5 and newsstands on December 18, 2007. Head to to take a peek at the image.

November 30, 2007 08:25:20 GMT
The first official production still from Columbia Pictures' "" has arrived on the net, featuring none other than its leading star .

As pictured on the above left, Sandler is captured with a beard while being on top of a moving car in the middle of a busy road. In the comedy, the funnyman plays a Mossad agent who fakes his death so he can move to New York and become a hairstylist.

November 30, 2007 07:47:53 GMT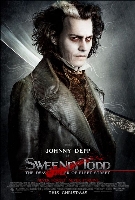 Warner Bros. Pictures continues to pamper us regarding its upcoming "." The studio now has delightfully brought online six more TV spots for the Tim Burton-directed flick in our anticipation for its release on December 21 this year.

Take a look at all of the pieces through section at AceShowbiz under the names of TV Spot 2 to TV Spot 7. All are available to see in either Med-Res or Hi-Res QuickTime format.

November 30, 2007 06:48:32 GMT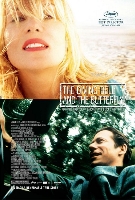 Numerous pictures in foreign languages were released and noticed this year, but only sixty-one of them that are able to attract the Hollywood Foreign Press Association (HFPA).

Yes, the organizers has announced through its president Jorge Camara that that's the exact number of titles it is currently considering for the Best Foreign Language Film slot of the 65th annual Golden Globe Awards. Included in the roster are "", "", and "", which ironically was removed by Taiwan as its best foreign film Oscar entry.

November 30, 2007 05:03:45 GMT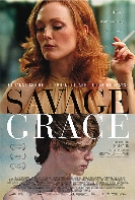 In its follow-up to the announcement of the movies-in-competition lineup for the upcoming Sundance Film Festival, the Sundance Institute revealed Thursday, November 29 the full list of pictures screening in the out-of-competition sections of the ten-day event.

Lineup consists of 57 titles which are divided into four programs namely Premieres, Spectrum, New Frontier, and Park City at Midnight. The first one features 24 films in total with the second now being split between dramatic section and documentary spotlight.

November 30, 2007 02:46:59 GMT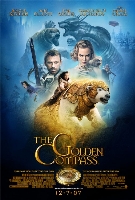 Giving a great opportunity for moviegoers to get an early look at its forthcoming big-budgeted flick "", New Line Cinema is going to present special sneak previews of the fantasy adventure prior to its worldwide debut on Friday, December 7, 2007.

Announcement was made Thursday, November 29 by the studio's President of Domestic Distribution David Tuckerman, informing the previews will be held on Saturday night (Dec.1) in 800 theaters around the States. Pic, based on the first book in Philip Pullman's "His Dark Materials" trilogy, recently scored four-star reviews in U.K.'s Guardian, the Daily Mail, and the Sun following its London premiere.

November 29, 2007 09:53:46 GMT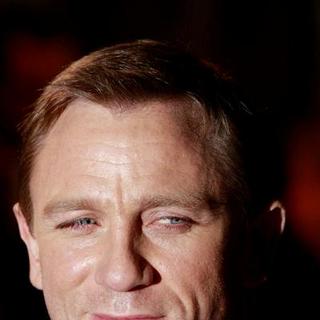 Shocking statement has come from concerning his involvement in future installments of 007 film series.

In contrast to the previous announcement made by MGM exec Harry Sloan informing him to have signed to do four more James Bond flicks, the British actor insisted that he has not struck any deals yet for the job after "Bond 22."