October 22, 2007 10:48:00 GMT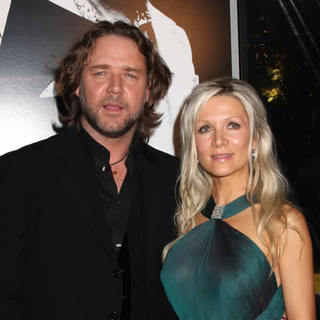 The brilliance of New York took some higher notches of brightness when a number of famous figures in U.S. entertainment industry gathered up for the world premiere of crime saga on Friday, October 19, 2007 at the Apollo Theatre.

Bracing the heavy rain, the flick's cast members cheerfully mingled with other celebrities at the scene, cheered up by crowds as they strolled down the red carpet for the screening. Pic's leading actors and both arrived with their wives, joined by co-stars , , rapper , Lymari Nadal, and Armand Assante.

October 22, 2007 09:57:41 GMT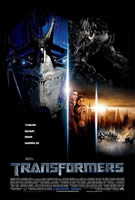 An annual celebration of the best in horror, sci-fi, fantasy, and comic genres brought by Spike TV, the Scream Awards once again gave out recognitions to a series of proud titles and names on Friday, October 19 at Los Angeles' Greek Theatre.

Big winner turned out to be none other than phenomenal robot movie "" as it gloriously swept out five prizes in total, most notably Best Science Fiction Movie. Pic also won its two leading actors and the title of Sci-Fi Star and Siren, respectively as well as Best F/X and "Jump-from-Your-Seat" Scene of the Year.

October 22, 2007 08:43:57 GMT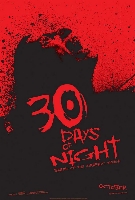 As people continue to opt for escapist fare in theaters, it's now the turn of vampire movie "" to taste its initial triumph on the box office competition running over the weekend of October 19-21, 2007.

Outdistancing its fellow new releases, the Columbia Pictures fright flick successfully garnered quite an impressive amount of $15.95 million in its three-day debut to snatch the top holder of the chart from "". The Lionsgate release in turn had to go down one place to number two, being only able to put another $12.2 million into its feedbag.

October 22, 2007 07:39:24 GMT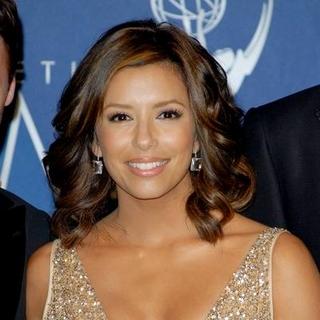 It's another big screen role for . The "Desperate Housewives" star has just been reported to land a starring slot in an elementary school comedy called "" for Starz Media and Ambush Entertainment.

Here the beauty, who recently adopted the last name of hubby behind her own, will be billed as a school inspector assigned to look into shady allegations at a school, run by an unprincipled school principal. Others submitted into the cast include , , , Kyle Gass, and .

October 22, 2007 06:56:05 GMT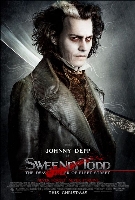 Cheer up those who expect more blood and gore in the upcoming Tim Burton-director "." A second trailer for the flick has finally arrived on the net, bringing with it a much darker tone which gives slight hint that pic will definitely be an R-rated feature.

Now can be watched via YouTube as seen below, the new piece drives out all of the fun of the first, even gives us our initial glimpse of the titular character slashing his victim's neck at the end of it. Yes folks, it's all about vengeance now.

October 22, 2007 05:07:48 GMT

Though it may have the same leading star and director, "Superman: The Man of Steel" definitely won't get the writers of its predecessor, "", in it.

Report coming from Variety has just revealed that duo Michael Dougherty and Dan Harris have sadly decided not to reprise their writing duties for the project that would reunite them with helmer Bryan Singer. Following their departure, Warner Bros. Pictures reportedly is now taking pitches for the project from other writers amidst its current effort to find the proper cast for "Justice League of America."

October 22, 2007 04:25:48 GMT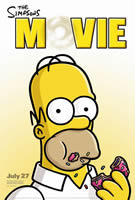 Collecting more than three million votes, the UK Nickelodeon Kids' Choice Awards finally named its winners on Saturday, October 20, 2007 at London's ExCel in its first celebration, picking up a hit flick and two famous actors as champions in its film categories.

Deemed the Best Movie was animated picture "" of which original version "The Simpsons" series also snatched the Best Cartoon title. Meanwhile, the Best Actor and Actress prize went to and , respectively, the two beating out the likes of , , , and for the honors.

October 20, 2007 07:33:52 GMT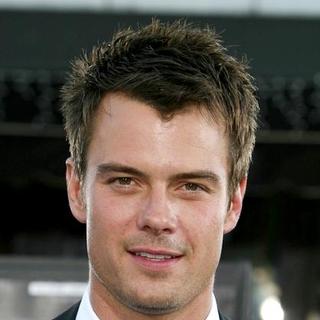 Number of acting talents vying for starring slots in "Justice League of America" is getting greater. IESB.net has come up with reports saying and Bijou Phillips have both joined the competition while Cinematical.com has learned exclusively that underwent an audition for Wonder Woman role in the fast-tracking project.

What roles Duhamel and Phillips tested for, however, were not disclosed, but reps for the latter one did confirm to IESB that the actress indeed auditioned for a part in the ensemble superhero cast. Meanwhile, Sossamon was claimed to deeply impress writers Kieran and Michele Mulroney that they championed her to director George Miller to pick her as the Amazon princess.

October 20, 2007 06:53:40 GMT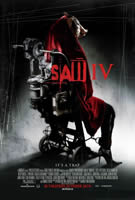 Here's one great news for you all "Saw" fans around the States. In celebrating the coming of "", Lionsgate Films will hold the Saw Movie Marathon which gives you chance to watch all three "Saw" movies prior to the midnight showing of the latest installment.

Screenings will start at 6 PM on Thursday, October 25, 2007 in a number of theaters in selected U.S. cities. Check your local listings for showtimes and tickets or you can also visit for the Midnight Movie Marathon.

October 20, 2007 05:02:36 GMT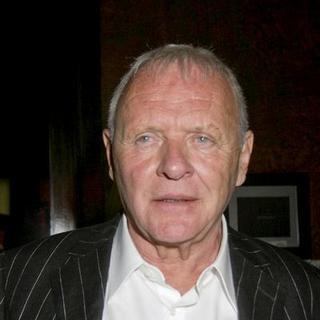 Ultimately has his way to return to horror genre, is finally positive to join in Universal Pictures' "", MTV Movies Blog has confirmed.

"I'm going to do 'The Wolf Man' with Benicio Del Toro," so the veteran thespian was quoted during an interview for his new experimental art feature "."

October 20, 2007 04:28:37 GMT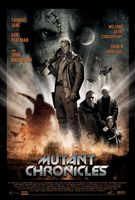 Finally, there's something new to grab on the upcoming "." The first group of production photos from the movie have joyously been brought online by now, many thanks to Omelete.com.br.

Not only the pictures point out the remarkable, artistic cinematography made for the sci-fi actioner, they also introduce us to some principal cast members of the movie in their portrayals. Among them are as Valerie Duval, as Major Mitch Hunter, and as Constantine.

October 20, 2007 03:27:59 GMT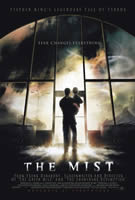 Last August, we were given our first look on the footage from Frank Darabont-directed "", and now finally comes another chance for us to get more glimpses of the movie.

Yes, The Weinstein Company has delightfully submitted the second full trailer for the big screen adaptation of the Stephen King horror novel on the the net. Running about two and a half minutes, it is made available on , but now can also be watched via YouTube as posted below.

October 19, 2007 09:35:22 GMT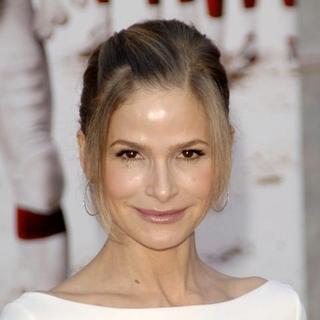 Finally finding an opposite match for in "Game", Lakeshore Entertainment has picked up "The Closer" star to join the actor in the cast of the high-concept thriller.

Also recruited into the lineup is , widely known for his role as David Fisher in HBO's drama series "Six Feet Under." Filming reportedly is scheduled to start next year in January under the direction of Mark Neveldine and Brian Taylor, who both also penned the script.

October 19, 2007 08:59:12 GMT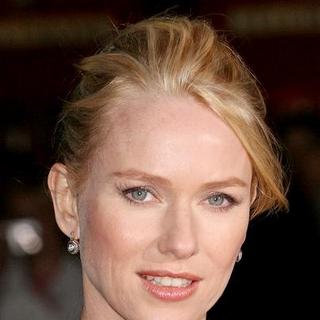 It's true, the actress finally is back to the horror genre after the "Ring" series. Variety has come up with report confirming that is set to topline "The Birds", Universal Pictures' new version of the 1963 Alfred Hitchcock-directed feature.

Watts has long been rumored to be cast for the project, which Universal intends to have it developed as a re-imagining of the Daphne Du Maurier short story, the original source that inspired Hitchcock to make the classic. Apart from the beauty, it is also revealed that "" maker Martin Campbell is in negotiation with the studio to direct.

October 19, 2007 07:10:30 GMT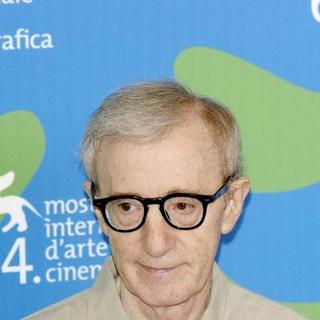 A new title has been applied to -directed latest film project set in Barcelona, Spain. The Hollywood Reporter has brought in news saying the flick is now called "."

Set for a release in Spain by fall 2008, the romantic drama comedy previously was referred as "Midnight in Barcelona", said before by Allen who did stress that the title was tentative. Not only directs, the famed filmmaker also took duties in writing the screenplay as he consistently did on his past movies.