January 17, 2007 03:02:17 GMT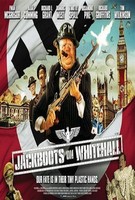 Making the film indeed a high-profile project, and Richard Griffiths have both willingly signed on to lend their voices in "", a satirical animated version of World War II coming from Britain's Swipe Films.

Presenting a story which concerns on what would have happened had the Germans invaded Britain, the flick will see McGregor fill the voice of a heroic Scottish farmhand who becomes a resistance leader against the invader with Griffiths voicing the Luftwaffe leader Hermann Goering.

January 17, 2007 02:08:21 GMT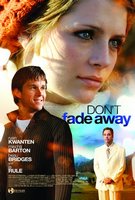 Broadening her acting experience on the big screen, is poised to take a starring part in a coming-of-age indie drama entitled "" for the newly-established film company Origin Entertainment Group.

Written, directed, and executive produced by Luke Kasdan, the picture revolves around an engaged Manhattan couple who is forced to deal with a father's unexpected illness. Shooting is currently underway in North Carolina with , , and also starring.

January 16, 2007 09:41:22 GMT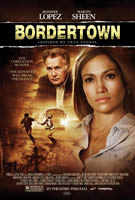 Keep filling up the list of titles for the Competition program, the organizers of this year's Berlin international film festival has firmly included three more U.S productions of "", "", and "" into the lineup, placing them alongside the previously announced U.S entries of "" and "."

Unlike the Gregory Nava-directed flick, however, the other two will be screened out of competition as "Iwo Jima" has already opened in North America and Japan while "The Walker" is in fact the work of Paul Schrader, the president of the Berlinale jury this year.

January 16, 2007 09:13:46 GMT
Apparently impressed by Neil Burger's talent in directing, Universal Pictures is collaborating with the filmmaker to develop a contemporary drama which could be a possible follow-up to his recent work, "", Variety has reported.

Set in New York, the untitled project focuses on an imminent terror threat that has caused a law-enforcement crackdown and so, brings all crime to a standstill. Searching for the terrorists, the criminals then get organized and pool their resources only to later find themselves re-examine their morality and place in society.

January 16, 2007 08:38:43 GMT
Keeps striving in maintaining her film career, is set to both star in and executive produce an indie feature titled "", The Hollywood Reporter has revealed.

Another writing work of "" scribe Tom Vaughan, the project concerns a hard-boiled private eye named Monica Hennessey who works as a temptress to test the fidelity of philandering husbands. Production is scheduled to start this summer in L.A. with Reid's brother, Tommy Reid, directing and plus Eddie George also starring.

January 16, 2007 05:04:18 GMT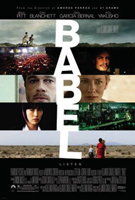 Announcing the winners of major categories at this year's Golden Globe Awards, the HFPA ultimately gave out the top prizes of Best Motion Picture - Drama and Best Motion Picture - Musical or Comedy to multi-narrative drama "" and the DreamWorks release "", respectively.

In lead acting slot, critics' favorites of "" and of "" popped out as the award recipients, the former topping , , , and to take Best Performance by an Actress in a Motion Picture - Drama prize while the latter beating out , , and to land the opposite honor.

January 16, 2007 04:28:28 GMT
The list of winners at the 64th Golden Globe Awards grows larger as a handful of names and titles have been announced as the prize recipients to be lined up with the previously-announced honorees.

In the big screen slot, , and Martin Scorsese gloriously took home an award each, the former scoring in Best Performance by an Actor in a Motion Picture - Musical Or Comedy category through his role in "" while the latter being deemed Best Director - Motion Picture for his work in mob saga "."

January 16, 2007 03:03:38 GMT
The spotlight now is being cast down upon and as both triumphantly came out as the honorees at the 64th Annual Golden Globe Awards, joining the other winning names mentioned earlier like and .

Finally able to bring home a major Hollywood honor after a twenty-five-year career, Murphy delightfully snatched Best Performance by an Actor in a Supporting Role in a Motion Picture prize for "" while Streep secured an award in Best Performance by an Actress in a Motion Picture - Musical or Comedy category for "."

January 16, 2007 02:01:58 GMT
She didn't make it in the American Idol, but strikes big in the Golden Globes, what an impressing winning. , film newcomer, won the award for Best Supporting Actress in A Movie Musical or Comedy at Monday's 64th annual Golden Globes presented by the Hollywood Foreign Press Association in Beverly Hills, Calif.

It was her portrayal in the hit movie "" that not only the former American Idol finalist won the Globe, but also it opens the chance for her to get the same prize at the Academy Awards. "Oh, my God. Thank you so much," she said. "Wow. I have always dreamed but never, ever this big. This goes far beyond anything I could ever have imagined."

January 15, 2007 09:48:13 GMT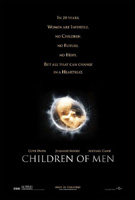 The writing team behind "", Alfonso Cuaron, Timothy J. Sexton, David Arata, Mark Fergus, and Hawk Ostby, plus author P.D. James, who wrote the original book version from which the flick was developed, should draw a really big smile by now as their work finally was deemed the winner of the 19th Annual USC Libraries Scripter Award.

"This year's five nominated films were, all of them, heartfelt and elegantly wrought," USC School of Cinematic Arts Writing Division chair Howard Rodman commented. "In that heady company, 'Children of Men' was first among equals. (The team) took P.D. James' bracingly dystopic novel and crafted from it a film at once brave, subtle (and) shocking. This is writing and screenwriting of the highest order."

January 15, 2007 08:48:00 GMT
Finding each other still eager to work together after their latest project "", Sony Pictures Entertainment and are set to collaborate once again in developing a new big screen feature titled "", Variety has reported.

Written by Steven Bloom, the picture focuses on a widower father who is rescued after his wife's death by members of her book club, who soon begin running his life with their advice on parenting and dating. Smith will serve as the film's producer via his Overbrook production company alongside partner James Lassiter and Alex Siskin.

January 15, 2007 06:55:39 GMT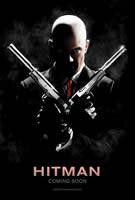 Contrasting with reports informing him to have joined the "" cast, "Deadwood" star surprisingly revealed during a promotion on romantic drama "" that tidbits on his involvement in the project have been remarkably exaggerated though he did admit that he has had talks about playing the title role.

"I don't think I've ever been officially attached to it, contrary to the Internet," the actor remarked. "It sounds fun. It sounds pretty cool. I've seen the pictures. I've never played the game but it looks cool. Lord knows what I'd look like when this hair comes off. It's a major concern."

January 15, 2007 05:59:30 GMT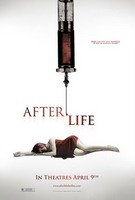 Looks like is heading towards a totally different direction from the path she used to undergo this time. Production Weekly has revealed that the beauty is surprisingly involved in talks to play a role in "", a supernatural thriller developed under Constellation Entertainment banner.

The film follows a young woman, who lies in a transitional state between life and death, in her effort to avoid being buried alive while also concerns a funeral director who holds her fate in his hands. Filming is slated to begin later this year with Agnieszka Vosloo directing as well as penning the script and John Mathieson as the cinematographer.

January 15, 2007 04:33:06 GMT
Presenting its Critics' Choice Awards at the Santa Monica Civic Auditorium last Friday, January 12, 2007, the Broadcast Film Critics Association (BFCA) solemnly mentioned one by one names and titles deserved the honors through its starry presenters that included , , , and .

Though the top category of Best Picture gloriously fell to the mob saga "" which also won its helmer Martin Scorsese the Best Director title, the event's big winners turned out to be its two competitors "" and "" as each triumphantly landed four prizes in other major slots.

January 15, 2007 03:34:50 GMT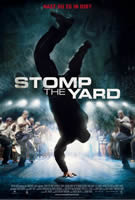 The spirit of Stepping is back, thanks to "", as the urban dance drama delightfully soars high in its debut to secure the top spot on the weekend box office ended January 14, 2007. Playing strongly among all demographics, the flick smoothly makes its way to gather up a satisfying number of $21.8 million, ending the three-week reign of "" for the family-friendly comedy turns out to score below this time at $17.1 million.

Though forced to go one step down as the runner-up, "Museum" wonderfully still proves to be superior to its longtime rival "" which fares far lower at $8.9 million in its fifth round on the chart. "" and "" come next to round out the big five, the former on the fourth rank holding $8.3 million while the latter on the fifth with $7.3 million.