March 23, 2006 08:16:12 GMT
is reported to join in the forthcoming drama comedy "The King of California". The news was first brought to public by Production Weekly.

Shooting on the flick will begin May later this year with Michael Cahill on board directing.

March 23, 2006 07:19:09 GMT
When it comes to "Thief", is just perfect for Universal Pictures. The studio reportedly has attached the Hollywood actor to star in a feature adaptation of the TV series "" which original version ran from 1968 to 1970.

Besides starring in, Smith also is on board producing alongside his Overbrook Entertainment partner James Lassiter, Kevin Misher, John Davis and Joe Singer. Set to write the script is David Elliot and Paul Lovett.

March 23, 2006 06:59:52 GMT
Soon as Universal Pictures has acquired the screen rights to the 1995 Alfred Bester novel, "," the studio has tapped Lorenzo di Bonaventura and Raymond Wagner to produce what is considered as a seminal sci-fi movie project.

It tells the story of the protagonist, the sole survivor of a wrecked spaceship that drifts through deep space. When a passing vessel ignores his distress signal, he becomes obsessed with revenge and ultimately uncovers a secret destined to change the course of history.

March 23, 2006 05:05:46 GMT
New Line Cinema has bought the rights to bring Michael Barker, Matthew Weitzman, and Chris McKenna's script of "" into big screen adaptation.

And thus the studio has also tapped Michael Ewing and Peter Segal to produce the film through their Callahan Filmworks production company.

March 23, 2006 04:46:08 GMT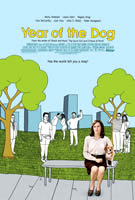 Unlike Mike White who has agreed to make his directorial debut in the "", is still in final negotiations to star in the upcoming drama comedy flick.

The former "Saturday Night Live" player reportedly is set to play Peggy, a happy-go-lucky secretary who lives alone with her beloved dog Pencil. But when Pencil unexpectedly dies, Peggy embarks on a journey of transformation.

March 22, 2006 08:13:10 GMT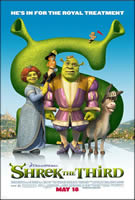 Finally, DreamWorks Animation has come to a bold decision in naming the third "Shrek" installment "". The comedy animation is slated to hit theaters on May 18th next year.

Fill in the voice of the film characters are , , , and .

March 22, 2006 05:31:14 GMT
Universal Pictures has acquired the rights to turn Jamie Moss' spec script "" to wide screen production. The studio even has tapped Ron Howard to direct, Brian Grazer and Tom Lassally to produce through Imagine Entertainment.

Set in the days just before President George W. Bush launched full-scale war in 2003, the story of the drama action flick revolves around a covert U.S. military unit that is on the hunt for an AWOL American soldier in Iraq. The soldier is looking for his brother, who went missing when fighting in the first Gulf War.

March 22, 2006 04:51:22 GMT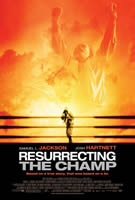 "" is not an easy job to do. Thus, and have both agreed to team up for the work, accepting the offer to star in the upcoming Rod Lurie's direction.

"Resurrecting the Champ" is a drama movie which story centers on a young reporter (Hartnett) who finds a homeless man who he thinks is a famous former boxer. But the fighter, with whom he has developed a close relationship, proves not to be the former champ.

March 21, 2006 09:52:41 GMT
, a native actress of Iran, is in final negotiations to join Keisha Castle-Hughes to star in the upcoming "Nativity". While Keisha has agreed to play the role of Virgin Mary, Aghdashloo reportedly will play St. Elizabeth, mother of John the Baptist.

Gives hand at producing is Wyck Godfrey and Marty Bowen, with Catherine Hardwicke is directing Mike Rich's script.

March 21, 2006 09:34:51 GMT
and , the already onboard cast of "P.D.R.", will be joined by two newcomers Evan Ross and Scott Reeves who both have also agreed to star in the drama flick.

Sunu Gonera directed from a script written by Michael Gozzard and partner Kevin M. Smith.

March 21, 2006 09:00:46 GMT
The right to turn "" into a wide screen production has been acquired by Touchstone Pictures, which is about to begin the film production soon. Has been attached to direct from Dean DeBlois' script is Andrew Gunn.

Of thriller genre, "The Lighthouse" is set off the coast of Brittany in the English Channel, where lighthouses perch on solitary pieces of rock and lighthouse keepers live in isolation for two months at a time. When a man arrives to one lighthouse to install automated equipment, he meets two brothers who have been living there for years and begins to unravel their dark secrets.

March 21, 2006 03:26:01 GMT
Spanish actress apparently has a hidden passion for "India". Approvingly, the movie beauty has been tapped to take the lead role in the upcoming English-language film adaptation of "Passion India", for which she will play alongside Bollywood co-stars.

A drama romance flick, "Passion India" actually is based on Javier Moro's original novel titled "Indian Passion". It is inspired by the true story of Anita Delgado, a 17-year-old flamenco dancer from Andalusia who scandalized two countries in the early 1900s when she agreed to marry an Indian maharaja and settle in his native land.

March 20, 2006 09:35:36 GMT
Do you know what is coming in theater in the near future? It's "Desperadoes".

Based on the novel of the same name by Ron Hansen, the story revolves around the exploits of the Dalton gang and the beautiful Eugenia Moore, who fell in love with Bob Dalton and helped the brothers rob trains, either directly or by distracting the local marshal.

March 20, 2006 09:17:39 GMT
New Line Cinema has acquired the rights to turn Chris Ferrence and Dan Parada's writing, "Disappearance of Trout" into wide screen. The studio even has tapped David Kirschner and Corey Sienega to serve as producers.

"Disappearance of Trout" is a fantasy flick which story centers on a popular 13-year-old boy who is heir to a town's amusement park but vanishes for two decades. He then reappears, unaged, to help repair the lives of those once close to him and the heart of the town.

March 20, 2006 07:31:07 GMT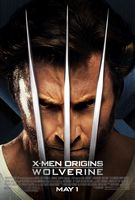 Brett Ratner reportedly has impressed producers of the highly anticipated "Wolverine" with his work on upcoming second sequel "" that he's been tapped to direct the upcoming film.

The director also is reported of wanting to reprise his superhero role, while actor is also in contention to repeat his forthcoming Juggernaut role.