April 03, 2007 05:05:17 GMT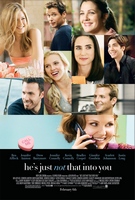 Snatching the next stint after his directing work for Warner Bros.' comedy "", Ken Kwapis has landed deals to again provoke laugh in "", Variety has revealed.

A New Line Cinema and Flower Films production, the comedy is an adaptation of the best-selling nonfiction book by former "Sex and the City" writers Greg Behrendt and Liz Tuccillo. Story is said to use a comic question-and-answer format to teach women how to stop kidding themselves when men aren't interested while also involving a hard-line advice guy who falls for a woman that seeks him out because she can't figure out the men in her life.

April 03, 2007 04:27:45 GMT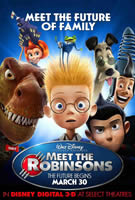 Bringing bright light to the future of digital 3-D, Disney's latest CGI-animated adventure "" has delightfully been proclaimed as the largest digital 3-D opening in history following its superb attempt to garner $7.1 million on only 581 3-D screens, president of Disney's Buena Vista Pictures Domestic Distribution Chuck Viane revealed yesterday, April 2, 2007.

The forty-sixth animated feature of Walt Disney Feature Animation (WDFA) production, the 3-D engagements of the flick amazingly contributed 28 percent of the movie's overall three-day total of 25.1 million, grossing 2.6 times more than the traditional or non 3-D versions.

April 03, 2007 03:09:15 GMT
Looks like the intelligent dog from "" will have another job to do for some period of time apart from his 'acting stint.'

Yes, Gromit has been announced to be part of the famous logo of music firm HMV, serving as stand in for its iconic image Nipper the dog in supporting the company's promotion of children's DVDs at its stores for three months.

April 03, 2007 03:08:01 GMT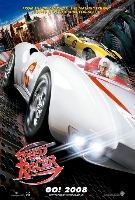 One by one, roles in "" begin roll out for Hollywood names to take on. Following the inclusion of , and are reportedly engaged in talks to also take part in the project, a live-action feature of the classic 1960s animated series created by Tatsuo Yoshida.

A Warner Bros. Pictures presentation in association with Village Roadshow Pictures of a Silver Pictures production, the flick depicts the adventures of the titular character, young race car driver, and his quest for glory in his thundering, gadget-laden vehicle Mach 5. Filming is set to begin this summer under the direction of brothers Larry and Andy Wachowski with Joel Silver producing.

April 03, 2007 03:06:46 GMT
Putting a portion of attention to drama genre this time, Screen Gems is on the move to set up a film feature entitled "" at its pit, Variety has learned.

The second project from the company based on a real court case after "", pic will be made based on the 2006 documentary of the same name about a lawyer who took on a large insurance company for stiffing Holocaust survivors. It is reported that the studio will also distribute the original, which was directed and produced by Robby Kushner.

April 02, 2007 10:11:46 GMT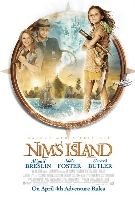 With an Oscar nomination in her hand in such a young age, looks like the road has become way smoother for to undergo indeed. Yes, the child actress is reportedly in the brink to ink deals to star opposite two-time Oscar winner in "" while going to topline "American Girl" for Picturehouse and HBO Films.

A Walden Media-financed fantasy, "Island" is adapted from the book by Wendy Orr and Kerry Millard which centers on a young girl who accompanies her scientist father to an isolated island in the South Pacific. When the man goes missing at sea, she communicates electronically with a person she imagines as a character from a book who in fact turns out to be a reclusive author.

April 02, 2007 09:34:12 GMT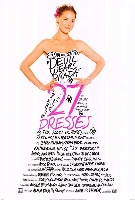 Coming onboard to accompany "Grey's Anatomy" star , and have both signed on to take starring role in romantic comedy "", which Spyglass Entertainment is developing for Fox 2000.

While Heighl has been reported to play a young woman serving as a bridesmaid for years but never a bride, Akerman will portray her sister who is engaged to the man whom Heighl's character falls for. Meanwhile, Marsden is said to become a man who will change her bridesmaid status for good.

April 02, 2007 09:08:22 GMT
Marking her next writing stint for film feature after her debut for "", Tiffany Paulsen has reached an agreement to pen for "", which is currently in development under Walt Disney Pictures banner.

A remake of the 1987 flick "Adventures in Babysitting", the adventure comedy has already picked up and as the stars with Lynda Obst producing. Meanwhile, story is likely to stay close to the original, which saw as a suburban high school senior whose dull night of babysitting is interrupted by a desperate call from a friend, leading her to an all-night adventure.

April 02, 2007 08:33:46 GMT
Struggling to develop "" after obtaining its film rights last fall, Chockstone Pictures finally has made a significant progress on the horror drama.

Variety has reported that the company has successfully hired Joe Penhall to pen the script of the flick at last. Penhall, known widely as an acclaimed playwright, recently saw his award-winning play "Blue/Orange" get turned into a TV-movie by BBC with Brian Cox taking the top billing.

April 02, 2007 08:06:23 GMT
Seems the imaginative update of "Little Red Hiding Hood" fairytale is about to have the second chapter. Variety has revealed that Michael D'Isa-Hogan has come onboard to direct "Hoodwinked 2: Hood Vs. Evil", a sequel to the 2006 CG animated "."

A directorial debut of D'Isa-Hogan, who previously served as an animator to Disney's "", the project has already had Cory Edwards, Todd Edwards, and Tony Leech all returned to pen the script. Meanwhile, Maurice Kanbar and David K. Lovegren will both produce for Blue Yonder Films and Kanbar Entertainment with The Weinstein Company distributing.

April 02, 2007 07:34:56 GMT
Both own well-developed production companies that are going rather productive lately, so seeing them stand face-to-face against each other over a film title therefore is very possible to happen, and this sure is one hot topic to talk about.

According to exclusive report by TMZ.com, Hollywood superstars and are both engaged in a battle over the rights to "Maxed Out", a documentary film exposing America's obsession with credit card debt which is currently playing in select cities.

April 02, 2007 04:43:15 GMT
Back for the twentieth time this year, the Hollywood's messiest, most raucous award celebration Nickelodeon Kids' Choice Awards announced on March 31, 2007 the list of honorees for the film category based on personal picks of the TV network's viewers.

Deemed the Favorite Movie is "" with dancing penguin romp "" being named the Favorite Animated Movie, the latter beating out tough contenders that included "" and "."

April 02, 2007 04:15:55 GMT
Just before the cameras rolling on him for "", turns out to have smoothly added another new acting stint into his hectic schedule for this year. The striking hunk revealed to Entertainment Weekly that he has been attached to an indie feature entitled "Under the Blue Sky" with "The Mothman Prophecies" helmer Mark Pellington to direct.

Expected to start filming September this year, the picture will be an Iraq drama and concerns on a man who comes home from the war. No other names listed in the cast yet for now, but Evans confirmed that he would play the guy.

April 02, 2007 04:10:54 GMT
Forming promising collaboration with Montecito Pictures, DreamWorks is set to develop a comedic feature titled "" from the script by duo Ethan Furman and Adam Farasati, The Hollywood Reported has revealed.

The first studio deal for Furman and Farasati, natives of Northern California working as bartenders in West Los Angeles, the project will be produced by Montecito alongside Magnet Pictures, the production arm of Magnet Management.

April 02, 2007 04:07:56 GMT
Bringing their togetherness to work, husband-and-wife and are teaming up to produce a film feature entitled "" based on the book of the same name by former Reader's Digest editor Peter Canning via their And Then Productions shingle.

Depicting the life story of the founders of Reader's Digest DeWitt and Lila Acheson Wallace, the project will center on the pair's rise as magazine publishers during World War II plus their political compromising of their brand during the Cold War. It is noted that the couple also lost themselves when they became rich and passive as people pawed for money and control of their empire.