April 06, 2006 02:05:40 GMT
bravely facing the challenge. The actor has signed on to star in the action drama "". There in the flick he is about to portray Spanish conqueror Hernan Cortes.

The story follows the expedition that sailed west from Cuba in 1519 in hopes of expanding the Spanish Empire. Cortes and his band of soldiers came upon what is now Mexico and swiftly brought about the destruction of the Aztec empire led by Moctezuma.

April 05, 2006 09:48:28 GMT
It's the Dominican Republic where will film his upcoming film project "Hannibal". Moreover, as reported by the Associated Press, filming on the drama adventure will take place in the Caribbean nation for a month.

Scenes reportedly will also be shot in Spain and California with Diesel plans to direct and star in the title role of the film.

April 05, 2006 09:22:53 GMT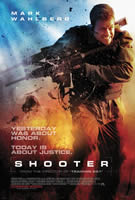 Filming on "", as that reported by Hollywood North Report, will be begun. And so, all the people behind the film project are kept busy with various preparations as filming reportedly will begin on June 12 in Vancouver through August 30 at Lionsgate Studios.

"Shooter" is a drama thriller flick based on Stephen Hunter's novel "Point of Impact". Cast on board is .

April 05, 2006 08:55:15 GMT
She's beautiful and sexy just like . And most of all "Jessica has all the assets to make Pammie's part her own." So said a source who considers as just perfect to take over Pamela Anderson's role in the big screen version of TV show "."

"Jessica really caught the eye in film last summer. She was the unanimous choice for the Baywatch role." That actually is the main point the blonde actress has that draw producers to seriously consider her to star in the highly anticipated action adventure drama flick.

April 05, 2006 06:30:17 GMT
is about to coach tennis. Well at least he is going to do it in the forthcoming movie entitled "Gary the Tennis Coach". The actor is the one who will co-produce and take the title role in the indie film.

Andy Stock and Rick Stempson both wrote the screenplay with Danny Leiner in hand directing. A summer start date is being eyed.

April 05, 2006 06:14:20 GMT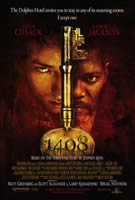 "" isn't private number, instead it is the title of the upcoming movie he's about to star in. It is a horror thriller flick which actually is the adaptation of the Stephen King short story.

Slated to direct the movie is Mikael Håfström, with Lorenzo di Bonaventura gives hand producing. Shooting reportedly will begin in the summer.

April 05, 2006 04:30:27 GMT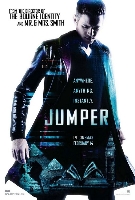 Thomas Sturridge, and have all agreed to star in the forthcoming movie titled "". It is a drama adventure flick based on a 1992 novel by Steven Gould.

The story follows a 17-year-old boy (Sturridge) who discovers he has the ability to teleport. He first uses his special power to escape his abusive father, and then puts his ability to use robbing banks before becoming entangled with terrorists and law enforcement.

April 05, 2006 04:16:07 GMT
gets an "". The Scottish star has signed on to join the cast of the upcoming movie.

There in the drama romance flick, MacAvoy will star opposite , portraying Robbie Turner, a man accused of rape by a 16-year old.

April 04, 2006 09:39:51 GMT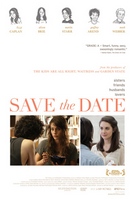 New Line Cinema apparently wants to set the things quickly. Thus, as soon as they have acquired Jared Bush's spec script "", the studio immediately attach Chris Bender and JC Spink to produce the flick through their Benderspink production company.

Of drama romance genre, "Save the Date" centers on a Type-A woman who has planned every detail of her wedding, from the date, menu, kind of flowers, music and location -- even though she lacks a groom. When she meets the perfect guy, she must figure out how to get him to the altar without him finding out that this was her plan all along.

April 04, 2006 08:24:41 GMT
Random House Films president Peter Gethers and Focus Features president James Schamus announced Monday that the two studio have picked Dean Koontz's new novel "" to be developed into a feature as part of their new filmmaking joint venture.

The book, published in hardcover by Bantam Books, an imprint of Random House Inc. on May 30 in the U.S. and Canada, centers on an ordinary working man whose love for his wife is put to the test over the course of 60 hours after his normal workday is interrupted by a phone call from a stranger.

April 04, 2006 04:50:04 GMT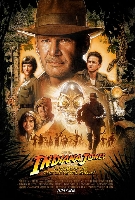 Listen to Hollywood super-producer Frank Marshall. He says that the highly anticipated "Indiana Jones 4" will soon start its production and may be shot in Australia, Europe or the United States.

"My job as producer is to get the movie made so if I can do it better and cheaper here in Australia, then I am going to do it", so said Marshall while adding "Australia is a definite possibility for Indiana Jones and a couple of other things I am working on at the moment."

April 03, 2006 09:19:14 GMT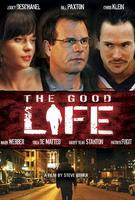 , Harry Dean Stanton, , , Bruce McGill, Deborah Rush and Mark Webber. They are all the seven companions heading for a "Good Life". It is a drama flick which will be directed and written by Steve Berra.

"", produced by Lance Sloane and Patrick Markey, is set in a Nebraska town obsessed with football and tells the story of a mostly normal young man (Webber) who makes the best out of fitting in where he obviously doesn't. Deschanel is a girl who encourages the young man to pursue his own path, while Stanton is a movie theater owner who employs him. Klein is a bully ex-football player living off his high school fame, while McGill is the football coach who is a god in the town. Paxton plays a Judy Garland fan.

April 03, 2006 08:57:03 GMT
Soon as Laika Entertainment has optioned the rights to Alan Snow's best-selling British children's novel "Here Be Monsters", the studio has tapped Henry Selick to oversee it.

Of drama adventure genre, "Here Be Monsters" follows the story of a young boy who tries to save his town from a dastardly takeover plot. Keep it here for further details on the new film project.

April 03, 2006 07:18:09 GMT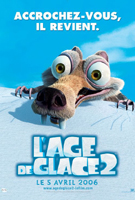 Amid the many new wide release movies in recent days, there's a change in North American box office which unfortunately ends the reign of "" in the chart. The drama thriller flick's top position is seized by the animated sequel "", which scores about $114 million worth in tickets sales, such amount enough to remove the previous flick to No. 2. with another $15.7 million in ticket sales.

The next is "" with $12.5 million, ahead of "" at No. 4 with $6.6 million and "" at No. 5 with $6.4 million. Horror, thriller "" ($4.575 million) is 6th, followed by comedy romance "" at No. 7 which scores $4.571 million. Comedy horror "" is next with $3.7 million. Meanwhile, "" is at No. 9, while "" is at No. 10 alongside "", both of which score an amount of $3 million.

April 03, 2006 04:53:39 GMT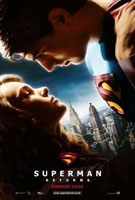 Warner Bros. Pictures has on Thursday March 30th, 2006 announced that "" will hit worldwide theater on June 30th. In the meantime, the action adventure flick also is going to be shown on Imax screens, with 20 minutes of the movie converted into 3-D.

Imax viewers reportedly will be prompted by an on-screen cue to put on and take off 3-D glasses for the sequences. "The magic of Imax 3-D will envelop audiences in the story, enabling them to feel the emotion, drama and suspense in a completely new and unique way," said director Bryan Singer.