November 14, 2007 09:35:54 GMT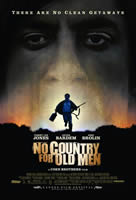 Though "" has already slipped into the theaters in limited release, sure it won't do no wrong for us to continue taking peek from the hugely-praised movie in our anticipation for its wide release on November 21, 2007.

Being so, come feast your eyes on seven clips from the flick which undeniably will provide you better understanding about it before you go to theaters nearby to watch and applaud this Coens Brothers' latest directing work. Also feel free to check out other footage featured at AceShowBiz's page.

November 14, 2007 09:05:16 GMT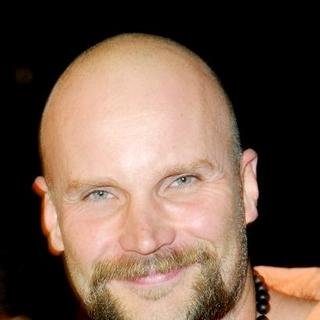 Previously brought back Leatherface into the big screen, now Marcus Nispel is on the brink to also revive Jason Voorhees on the same platform. Yes, The Hollywood Reporter has just confirmed that the maker of 2003's "" is in final negotiations to helm "" which Michael Bay's Platinum Dunes is producing.

A new version of the 1980 classic, project reportedly will make some changes on the portion of Jason's appearance. While the iconic horror character only showed up briefly in the final frames in the original and didn't even don his famous mask until the third movie, the new one will focus on the unstoppable killer and see him wear the mask and kill instead besides keeping the famous setting of Crystal Lake.

November 14, 2007 08:11:40 GMT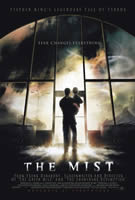 More than one month has passed since we saw the last production photos for "" on the net, but need not sulking anymore, folks, a new series of stills from the movie has just been posted on-line by now, thanks to Filmz.ru.

While the previous batch centered more on in his role as David Drayton, this one, on the other hand, mostly presents as Mrs. Carmody, an outspoken member of the trapped group who causes its division.

November 14, 2007 07:29:21 GMT

From thousands of hopefuls, a single name has finally been picked up for the role of Lavender Brown in "."

Report from CBBC Newsround stated that the coveted part was secured by 20-year-old Jessie Cave yet it is not known whether she was cast through the open casting call or separate audition. A newcomer in film industry, Cave so far only has one acting credit in her resume as Stella in CBBC's upcoming made-for-TV drama feature "Summerhill."

November 14, 2007 06:47:03 GMT
Maintaining a good pace in its marketing campaign on "", Lionsgate Films now has launched online an for the action thriller, which will be the fourth big screen installment of the Vietnam War veteran tale.

Nothing posted yet there except for the official trailer for the movie that you can either embed or send to your friends. Just stay tune for more goodies to come and stick to AceShowbiz for the good news.

November 14, 2007 05:16:50 GMT
As filming on "The Changeling" resumes following 's return from "" premiere in London, U.K., a new spy video capturing the movie's shooting process has surprisingly hit the net.

Along with it, some spy pictures on the actress from the set have also come up, which you can check down below apart from the left one.

November 14, 2007 03:20:40 GMT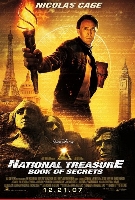 Giving different yet exciting look on its upcoming "", Walt Disney Pictures has delightfully launched not only one but two new featurettes for the flick, which will likely evoke your adventurous sense.

Both coming in a wide arrange of format, they are now available to reach via the links found at Aceshowbiz's section or you can just simply grab it down below.

November 13, 2007 09:39:22 GMT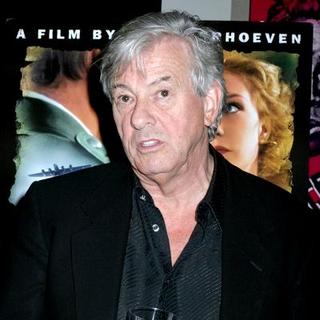 A directing name has finally been hired to take care of "." Variety has given confirmation that the assigned person is none other than Paul Verhoeven, who recently drew praise for his 2006 thriller war flick "."

Verhoeven's inclusion thereby gives signal that MGM as the studio behind the sequel to 1999's "The Thomas Crown Affair" has committed to a big-budget picture instead. Production is reportedly due to start in January using locations in Europe.

November 13, 2007 09:16:51 GMT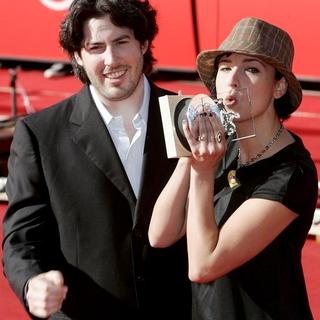 The dynamic duo will get together once again after their acclaimed work in "." The Hollywood Reporter has brought in news stating famed filmmaker Jason Reitman is set to reunite with Diablo Cody in comedic horror flick "" that she penned for Fox Atomic.

Here the man is reported to serve as the picture's producer alongside Dan Dubiecki through their shingle, Hard C, which is housed at both Fox Searchlight and Atomic. Project has already had to topline with Mason Novick also producing.

November 13, 2007 08:41:02 GMT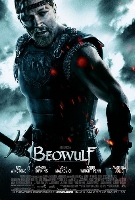 Another behind-the-scene clip for the forthcoming "" has been released onto the net, featuring interviews with creative minds behind the flick which no doubt will give you more info about the making of the animated epic.

Available on , the featurette can also be reached via section at AceShowbiz.

November 13, 2007 07:53:43 GMT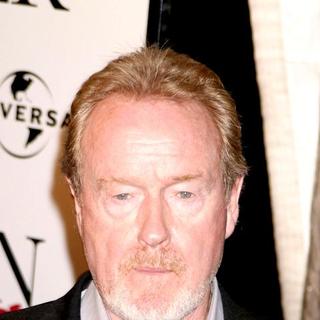 Just achieved commercial success through his latest work "", Ridley Scott has already got something new lined up in his busy schedule. Report from Variety reveals that the renowned filmmaker is now attached to helm a supernatural thriller of Fox 2000 production entitled "Stones."

Aimed to be a big-scale feature in the genre, project will center on the mysterious destruction of ancient religious sites around the world. Later it is learned that Stonehenge turns out to be the tie that binds together artifacts that still have primeval powers.

November 13, 2007 07:17:57 GMT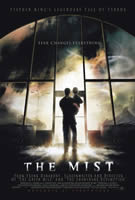 Tons of footage from "" have been brought continuously through trailers and clips since the past month, and now it's time to hear some words from the maker himself regarding the horror flick.

Yes, a clip for the movie featuring helmer Frank Darabont has smoothly been put on-line at for us to check out. In the piece, labeled "Director Commentary", the man eagerly shares his experience on the set while watching a clip from the film, the recently-released one "There's Nothing Out There."

November 13, 2007 04:59:36 GMT
If the tidbit proves legit, it could only mean one thing: the next Bond girl has already been found.

MI6.co.uk has heard from a TV news show in Mexico that local star Mayrin Villanueva has secured an acting slot in "Bond 22", of which producers were said to look for a Latina face to be a Bond girl in the movie. Local news coverage cited Villanueva's husband Jorge Poza to even claim that the actress does score the coveted role.

November 13, 2007 04:19:03 GMT

Turns out we did not have to wait long enough to grab our glimpse on the production of J.J. Abrams-directed "" for some pictures and a video from the set have already been brought on-line by now.

Provided by , the photos, one of which you can see above left, mostly feature as young Mr. Spock, complete with his Vulcan ears. There are also shots of Abrams discussing something with Quinto, though. Check the link above for more.

November 12, 2007 09:57:08 GMT
Elaborating his big screen resume, rapper has given his commitment to take part in Vietnam War drama "" which Oliver Stone is set to direct, The Hollywood Reporter has revealed.

The man, whose real name is Alvin Joiner, thereby joins the cast already filled by , and . Here he will portray a soldier who is convinced he carried out his orders in a moral way.