April 13, 2007 06:41:54 GMT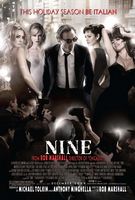 Landing their first collaboration since "Chicago", director Rob Marshall and The Weinstein Company will work together to develop a musical feature entitled "" based on the classic Broadway show of the same name, Marshall and the studio's co-chairmen Bob and Harvey Weinstein have announced Thursday, April 12.

Written by Arthur Kopit with music and lyrics by Maury Yeston, the original, performed in 1982 under the direction of Tommy Tune, follows a famous filmmaker named Guido Contini in his effort to prepare his latest picture while balancing the numerous women in his life including his wife, a producer, a mistress, a film star, and his deceased mother. It won five Tony Awards out of twelve nominations, including Best Musical.

April 13, 2007 05:09:02 GMT
Looking forward to work together again with director Chris Sivertson following "", is now preparing herself to star in the man's new big screen project entitled "."

Reported by Entertainment Weekly (EW) to find a creative kinship in Sivertson during the filming of "I Know", Lohan is noticed to be pretty enthusiastic to delve into the project, which the site said to still be in "its embryonic stage."

April 13, 2007 03:39:12 GMT
Looks like male names are dominating the cast list of "The Better Man" this time. Variety has reported that filmmakers of the flick have successfully added James Earl Jones, , and into the lineup to accompany leadstar in the comedy, apart from the inclusion of actress Joy Bryant.

A Universal Pictures production in association with Stuber/Parent, the movie centers on Lawrence's character, a successful talk-show host who starts to question his path in life as he returns home to attend his parents' 50th anniversary. Bryan is billed as his high-maintenance galpal who accompanies him to visit the family while Jones and Cedric the Entertainer will play his dad and childhood rival, respectively.

April 13, 2007 03:11:13 GMT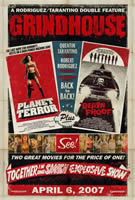 While reports are still circulating on the intention of Harvey Weinstein of The Weinstein Co. to split two segments of "" as separate movies, another unpleasant news has struck the flick as an indie filmmaker recently alleged that director Quentin Tarantino has ripped off his idea to make the picture.

The filmmaker, whose name is Stephen Tramontana, has posted a statement on a site called accusing Tarantino to have stolen his title and concept of a movie he made back in 2002, though he did state that both "Death Proof "and "Grindhouse" had "no shared story threads or scenes."

April 12, 2007 08:56:35 GMT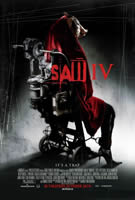 Gearing up for production, the filmmakers of "" seem to quicken their pace in filling up the flick's cast lineup following the inclusion of . Arrow in the Head has confirmed with director Darren Lynn Bousman that Lyriq Bent will once again play Rigg in the project while Bloody-Disgusting.com has revealed that has also been billed for a role.

"Yes Lyriq Bent is in fact returning," so Bousman told Arrow in the Head. "He is a great actor - and am very excited to be working with him yet again - on part IV."

April 12, 2007 08:14:32 GMT
Making another progress in developing "" following their successful effort to complete a rights deal for the flick, producers Dino and Martha De Laurentiis have hired "" screenwriters Neal Purvis and Robert Wade to both pen the screenplay, Variety has reported.

Purvis and Wade are said to just turn in their draft for "Bond 22" and will make the movie their next project. Already tapped to direct is "" Peter Webber, who is set to begin principal photography later this year at Morocco's CLA studios.

April 12, 2007 07:25:55 GMT
Finally landing his film feature directorial debut, short movie director Phil Traill has been assigned by Fox 2000 to helm its comedy flick "", which has already had onboard to topline.

Penned by Kim Barker, the movie focuses on a brilliant crossword constructor who comes to a decision that a CNN cameraman she dates on only one short date is her true love. Trying to convince him they are perfect for each other, she recklessly trails him as he carries out his work hither and yon, leading her to bump into a band of misfits who appreciate her for who she is.

April 12, 2007 06:40:59 GMT
Lining up together to join and , , , , and Deborah Harry have all given their agreement to take part in Lakeshore Entertainment's dramatic feature "", The Hollywood Reporter has learned.

Based on Philip Roth's Pulitzer Prize-winning novella "The Dying Animal", the project sees Kingsley as a cultural critic named David Kepesh who finds his life gets thrown into tragic disarray by her sophisticated student Consuela Castillo, played by Cruz, after they embark on an erotic affair. It is still unclear yet what role the four are set to portray.

April 12, 2007 06:11:49 GMT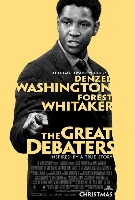 Now becoming the meeting point of two Oscar-winning talents, "" has satisfyingly submitted into its cast lineup alongside , who finally jumps in to also star in this feature directorial effort of him, The Hollywood Reporter has revealed.

Based on the true story of professor Melvin B. Tolson, the picture follows the man as he formed an all-black debate team who rose up to challenge Harvard's best in 1935. While Washington will portray Tolson, Whitaker is said to get billed as the father of one of the debaters and a rival to the professor.

April 12, 2007 04:21:57 GMT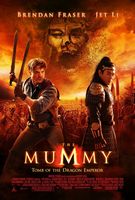 No doubt providing the link between the second and third installment of the hit adventure series, finally is positive to reprise his role as Rick O'Connell in Universal Pictures' "The Mummy 3."

Variety has confirmed that the actor has closed a rich deal to return for the third part of the franchise, thereby joining martial arts star , who will play a major villain in the project. On the other hand, it is sadly reported that , who played Evelyn Carnahan in the previous two installments, has dropped out of talks to reprise the role.

April 12, 2007 03:34:07 GMT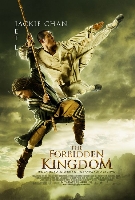 Getting such a potential big screen project within its grasp, Lionsgate has come onboard as domestic distributor of action epic "", known previously as "Jackie Chan/Jet Li Project" or "Untitled J&J Project", Variety has learned.

The company thus will co-release the flick in the U.S. with The Weinstein Co. for a planned September 2008 release as well as distribute it in the U.K. while the other studio handles the distribution for Spain, France, and Latin America regions.

April 12, 2007 03:29:31 GMT
Set to pump up moviegoers' adrenaline, Universal Pictures is getting on the track to develop an untitled adventure flick from writer Chris Morgan's pitch that it has preemptively purchased for reportedly $700,000 against $1.35 million.

The deal marks the fifth project Universal sets up with Morgan, who previously penned "" for the studio. Other flicks the two are collaborating in include "", "", and reportedly, a fourth "Fast and the Furious" movie.

April 12, 2007 03:27:16 GMT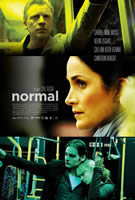 Heading to the same direction this time, , , , and Callum Keith Rennie, are all coming together to make up the cast of drama feature "", The Hollywood Reporter has learned.

Presenting the story about the impact of a deadly traffic crash, the project finds Moss as Catherine, a mother filled with rage and unable to recover from the death of her teenage son in a car crash and Bright her other child, Brady.

April 11, 2007 09:44:13 GMT
Continues to stay in his expertise of writing family fare, Karey Kirkpatrick has given his commitment to pen a screenplay for an action comedy flick entitled "" while being attached to also direct, The Hollywood Reporter has learned.

The project marks the first of the collaboration Kirkpatrick has struck with Nickelodeon Movies and MTV Films through his newly-established Blue Shirt Productions as he recently inked a two-year, first-look production deal with both companies to provide live-action family fare for them.

April 11, 2007 09:03:55 GMT
Seemingly gliding rather velvety through her acting path this year, has delightfully secured not only one but two big screen stints following her inclusion in "Midnight Meat Train."

The Hollywood Reporter has came up with news informing that the beauty has landed deals to star in both "" and "." Bibb, widely known for her role in The WB's teenage dramedy "Popular", last seen on the silver screen in "", which has grossed over $148 million in U.S. only.