May 16, 2007 09:22:19 GMT
Seemingly enthusiastic to gear up development on its "Laws of Motion", Plum Pictures has hired both Craig Lucas and Elyse Friedman to assume helming and writing duties on the project, respectively.

Already had , plus in the cast, the comedy focuses on an uptight professor, played by Perry, who has to struggle with a repressive career and community, as well as headaches caused by his free-spirited brother and sister. Swank, in the meantime, is filling in a supporting role of his perfectionist neighbor.

May 16, 2007 09:01:10 GMT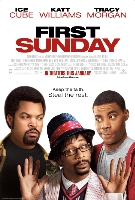 Adding a handful of names into the cast of "", Screen Gems has picked up , , Malinda Williams, , , and Loretta Devine to all join in the lineup, Variety has reported.

A joint production of Screen Gems and Cube's Cube Vision, the urban-themed comedy concerns two men who bungle an attempt to heist money from a church but later wind up taking hostage on its parishioners. Filming has just been commenced with first-time helmer David E. Talbert directing from his own script for an expected release on Martin Luther King Jr. Day weekend next year.

May 16, 2007 08:34:26 GMT
People have spotted her trying almost all fields in entertainment business, from singing to dancing as well as from writing to acting, and now, she is branching into the area her husband, Guy Ritchie, is staying in.

Yes, is making her foray into film directing through a short film feature apparently based on her own life experience, the pop superstar herself has officially revealed.

May 16, 2007 08:05:36 GMT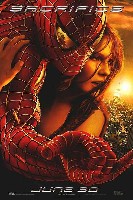 Noticing the current heavy flow of big screen titles adapted from comic books, Rotten Tomatoes, website devoted to reviews, information, and news of movies, has ranked all the ninety-four movies of the kind and compiled Rotten Tomatoes' Comix Worst to Best, a list rating the worst adaptations to the best.

On the top of the chart, the site casts its choice on the 2004 blockbuster "", Sam Raimi's second installment of the web-slinger's hit tale, while picking up other 2000s releases of "American Splendor" (2003) and "Ghost World" (2001) as the first and second runner-up, respectively.

May 16, 2007 07:21:28 GMT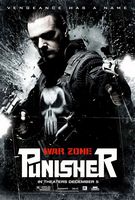 The Frank Castle moviegoers saw back in 2004's "" may not have the same face and figure when he returns for "The Punisher 2."

Yes, the actor portraying the hero, , has dropped a shocking note to Ain't It Cool News telling he has pulled out of the sequel, which has already been scheduled for a November 2007 release under Lionsgate Films.

May 16, 2007 05:10:05 GMT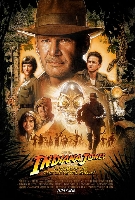 The layers covering filming locations on "Fourth Installment of the Indiana Jones Adventures" apparently has had the first one lifted by now.

The New Haven Register has claimed that it has obtained confirmation from a spokesman for director Steven Spielberg on Monday, May 13 informing that the highly anticipated project will get shot in New Haven, Connecticut at the city's Chapel Street next month.

May 16, 2007 05:08:52 GMT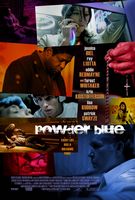 Ready to illuminate the project together, and have both given agreement to be cast in ensemble drama "", which Eleven Eleven Films is set to develop in association with Spirit Dance Entertainment and Grosvenor Park Media.

Film's plot sees four eclectic characters - a mortician, an ex-con, a suicidal ex-priest, and a stripper - brought together on Christmas Eve by a mixture of circumstances. Filming is due to begin late July this year in Los Angeles under the direction of Vietnamese filmmaker Timothy Linh Bui who will helm based on the script he wrote from a story by Stephane Gauger.

May 16, 2007 05:04:49 GMT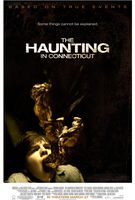 On board to generate spookiness among the audience, has signed on to star in supernatural thriller "A Haunting in Connecticut" which is being set up under Gold Circle Films banner for Mandate Pictures to handle its international sales.

Reportedly based on a true story, the project focuses on a family who gets forced to relocate near a clinic where their teenage son is being treated for cancer. Much to their surprise, the home they rent turns out to be a former mortuary with a dark history that might account for the extraordinary manifestations of the boy's illness and the supernatural events that threaten the family.

May 16, 2007 05:03:02 GMT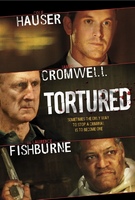 Submitting two more names in the cast lineup, filmmakers of "" have picked up and to accompany and in the list, The Hollywood Reporter has revealed.

A psychological thriller of Insight Film Studios production in association with Proud Mary Entertainment, the picture will center on Hauser's character, an FBI agent who goes undercover as an organized crime enforcer. The man, however, begins to question his roles when he is ordered to undertake the weeklong torture of an accountant, played by Fishburne.

May 16, 2007 04:44:55 GMT
Aiming to bring up a promising comedic flick, Rogue Pictures is on the move to make "", a live action feature based on the Wayans Brothers comic book that they themselves are set to produce alongside Rick Alvarez.

Written by alongside his brothers Shawn Wayans and Keenen Ivory Wayans, the original concerns the story of Dynomite, an inner-city antihero reminiscent of blaxploitation staples Shaft, Dolemite and Black Belt Jones. Framed by a rival and sent away for a long prison stretch, he determines to regain his cool and try to take down the man who framed him.

May 16, 2007 04:43:46 GMT
Confirming Blackfilm's report last month about the director of "The Un-Dead", Variety has brought in news that Ernest Dickerson is indeed being given the position in the horror feature, the follow-up to the 1931 horror classic "Dracula" directed by Tod Browning.

Described as a new chapter to Bram Stoker's novel "Dracula" that has been endorsed by the author's family, the project is based on a novel written by Stoker's great grand-nephew Dacre Stoker which picks up twenty-five years after the original book the 1931 film was based on.

May 16, 2007 04:19:02 GMT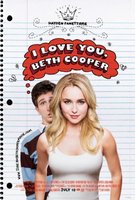 Sparking its next comedy project after "", Fox Atomic is setting up a flick entitled "" with Chris Columbus and Michael Barnathan to produce through their 1492 Pictures, Variety has reported.

Based on Larry Doyle's debut novel of the same title, pic follows the adventures of geeky high school valedictorian who decides he has nothing to lose by making a play for a popular cheerleader, declaring his love during the graduation speech. Script will be penned by the author himself, who is also known as a magazine and TV writer.

May 16, 2007 03:51:22 GMT
Keeps putting priority on drama genre, Fox Searchlight Pictures is going to develop a film feature of the kind titled "" from a script by new scribes Matthew Spicer and Max Winkler that the studio has successfully purchased.

Project revolves around a New York bookstore clerk who discovers a museum devoted to his life. No word yet on helmer and cast lineup, but it has been learned that Jason Reitman will produce through his Hard C production company with Peter Principato and Paul Young executive producing.

May 16, 2007 03:29:45 GMT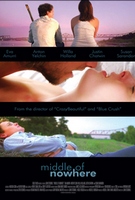 Coming off the Fox Atomic thriller "", John Stockwell has secured his next directorial stint in a bittersweet romantic comedy entitled "" which tells about a clashing mother and daughter.

Project has already picked up Oscar winner and her daughter to topline. The latter will portray a young woman named Grace whose irresponsible mother, played by Sarandon, blows her college fund on her younger sister's beauty pageant campaign.

May 16, 2007 03:19:31 GMT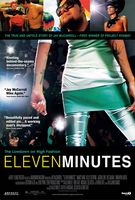 Landing his first stint for Hollywood, Brazilian scribe Marcos Bernstein has come onboard to write for New Line Cinema's new big screen feature of "", The Hollywood Reporter has learned.

An adaptation of a novel of the same title by acclaimed author Paulo Coelho, the project will likely stay close to the original material which tells about a Brazilian woman who goes to Switzerland to seek her fortune only to find work in a gentleman's club.