November 02, 2007 07:59:11 GMT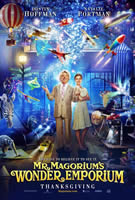 A new clip to upcoming fantasy "" has safely landed on the net in the follow-up to the previous one launched last week.

Going a bit over half a minute, the clip is available at yet you can also find it via a link on page at AceShowbiz. Simply titled "Open", it gives an awesome look inside the magical store with children playing around happily before shifting to center on Mr. Magorium himself, played by .

November 02, 2007 07:12:46 GMT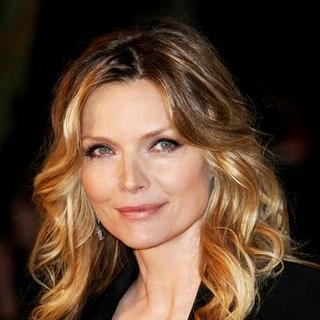 The extremely popular 1978 musical flick "Grease" may have great possibility to get a remake, and what's more, it could get to star in also, that's if looking from what remarked recently.

Britain's Daily Express claims to have been told by the actress that she has been approached to take part in a new version of the movie with Simpsons being tipped for the role of Sandy Olsson, played by in the original.

November 02, 2007 05:22:27 GMT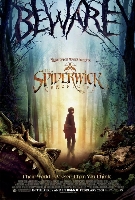 Intends to enhance the adventurous excitement presented in "" on larger screen, Paramount Pictures and IMAX Corporation announced Thursday, November 1, 2007 that the fantasy adventure is going to also get an IMAX release when it opens in conventional theaters on February 15, 2008.

With the announcement, pic thereby marks the fourth film of Paramount Pictures to grace IMAX screens in the past five months. It certainly will then be digitally re-mastered into the unparalleled image and sound quality of The IMAX Experience through IMAX's DMR (Digital Re-Mastering) technology.

November 02, 2007 05:05:32 GMT
Choice has been made and decision has been taken. Yes, aka Dwayne Johnson finally has fixed his mind on which character he will play in superhero flick "" which New Line Cinema is currently developing.

Revealing his pick to IESB.net during a press junket for Richard Kelly-directed "", the former wrestler told the site that he has chosen the role of Black Adam over that of Captain Marvel for the project. The hunk was previously noticed to call on fans of the characters in an interview with MTV to help him select which one he should take.

November 02, 2007 04:05:38 GMT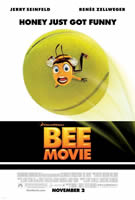 By this Friday, November 2, we can already take our full look on CGI animated flick "", but DreamWorks Animation appears to still eager in giving us one more peek on its latest creation for sure.

Yes, an eleventh clip to the film has made its way to come up online by now, available on , but sure you can reach it through section at AceShowbiz. Titled "Time to Pick a Job at Honex", it features a sequence where Barry Bee Benson, voiced by , is trying to find himself a job, accompanied by his best friend and confidante Adam Flayman.

November 02, 2007 03:07:07 GMT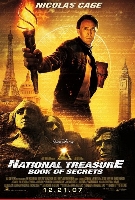 There's a lot to see now in our peek to the upcoming "" as Walt Disney Pictures has just released the next trailer for the highly-anticipated flick on the net.

Spinning way over two and a half minutes, the trailer can be accessed via Aceshowbiz's page or just simply watch it below. It delightfully gives tons of new footage, including shots on new quests and clues while informing us that Ben Gates and company also appear to be #1 on the NSA, CIA, and FBI most wanted list.

November 01, 2007 09:32:10 GMT

Successfully courting two Oscar-recognized names, Columbia Pictures has assigned and to both star in "", its new big screen project based on Julie Powell's book "Julie and Julia: 365 Days, 524 Recipes, 1 Tiny Apartment Kitchen."

Streep reportedly will play famous real-life chef Julia Child while Adams is set to portray a mastercook wannabe. Story concerns on a frustrated temp secretary who takes a yearlong culinary quest to cook all 524 recipes in Child's "Mastering the Art of French Cooking." She then chronicles her trials and tribulations in a blog that catches on with the food crowd.

November 01, 2007 08:44:03 GMT

Last sharing scenes together in 2004's "", and are about to work hand-in-hand again soon. The pair have both given agreement to topline a dramatic feature from Universal Pictures entitled "", Variety has learned.

A caper flick set in the world of big business, project will find Roberts and Owen playing a longtime lovers who happened to work as spies on opposite sides. They then decide to join forces in staging an elaborate con to rip off corporations and steal a valuable product.

November 01, 2007 08:20:08 GMT

In the follow-up to the reported filming start date, a release date for "The X Files" sequel has apparently been picked up. Variety has revealed that 20th Century Fox as the studio producing the flick will launch the movie exactly on July 25, 2008.

and are reported to reprise their roles as FBI agents Fox Mulder and Dana Scully, respectively. Also confirmed is the production start, which will indeed take place in Vancouver in December.

November 01, 2007 06:48:59 GMT

The work is finally done on "", that's what an exclusive new video from the set of the highly-anticipated feature presents.

Yes, the piece delightfully points out that principal photography on the project has already been wrapped up since October 11, 2007. Shots taken show director Steven Spielberg delivering a speech before making a toast with lead actor with everybody cheering.

November 01, 2007 04:59:48 GMT

Viral marketing on "" continues as a new message has popped up on in replacement of a Jack-O'-Lantern picture.

The message, previously hidden in a puzzle, consists of small fragments that are put together to make a sentence of "The only sensible way to live in this world is without rules." Beneath it, there is part of picture which, if you click it, reveals a new image of the Joker as seen on the above left.

November 01, 2007 04:14:03 GMT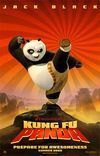 Earlier this week, we were presented with a promo teaser for "" featuring the funny giving introduction to the flick. Just now, DreamWorks Animation has delightfully brought up the first actual teaser trailer on the net, definitely for us to take a peek at.

The teaser, now able to be accessed via AceShowbiz's section, funnily introduces us to the main characters of the movie while showing us how great the animation is.

November 01, 2007 03:35:56 GMT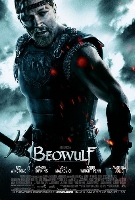 Appears to quicken its pace in promoting its upcoming flick "", Paramount Pictures has launched a new clip for the photo-realistic motion capture movie, less than a week after releasing the film's fifth TV spot.

The clip, titled "Sea Monsters", now can be reached through page at AceShowbiz or just take a look at it below. Footage shown obviously centers on the titular creatures as they emerge from the deep to attack our hero, voiced by , in the ocean.

October 31, 2007 08:42:16 GMT
Here's another red-band content for you who have wait anxiously for more gory footage from the upcoming "."

In the follow-up to the R-rated trailer it launched back in August, Lionsgate Films has joyously submitted a restricted clip for the action thriller sci-fi, titled "Store Showdown." Posted on , the clip can be viewed as well by clicking a link on section at AceShowbiz.

October 31, 2007 07:53:58 GMT

One is a starlet known for being the former girlfriend of while the other has acted alongside the actor in "Pirates of the Caribbean" trilogy, and now the two are brought together in one big screen project.

Yes, and have both signed on to head the cast of "Laundry Warrior", a fantasy actioner produced by "Lord of the Rings" producer Barrie Osborne, which also has Korean star Jang Dong Gun in. Tony Cox reportedly has been picked up as well with in advanced negotiations.