December 12, 2007 05:14:38 GMT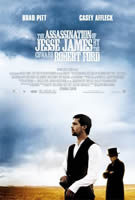 Though often disregarded by Film Critics Awards, "" walked away from the 2007 San Francisco Film Critics Circle Awards with two kudos. On the 6th San Francisco Film Critics Circle Awards held on December 10, the Andrew Dominik's action drama was hailed as the Best Picture and also brought the Best Supporting Actor prize.

Despite having nailed the Best Picture, "Jesse James" didn't managed to bring the Best Director award as the prize went to Joel and Ethan Coen, the directors of "". At the same time, the Best Actor and Best Actress awards fell onto the noteworthy hands of for "" and for "".

December 12, 2007 04:15:54 GMT

On Tuesday, December 11, the Palm Springs International Film Society announced that "" will open its 19th annual film festival. The movie which marked the directorial debut of the Academy Award winning actress, , will be showcased at 6:30 PM on Thursday, January 3, 2008 at the Palm Springs High School auditorium. Following the premiere screening of the comedy drama movie, an Opening Night Reception will be held at the Palm Springs Art Museum.

The movie which also stars , and resolved around Hunt's character, April. April is a 39-year-old schoolteacher whose life crumbling around her when her adoptive mother passed away and her husband left her. At that time, she met her famous biological mother who claimed that she wanted to know her long-lost daughter. Making her life even complicated, she then met a new man, the father of one of her students.

December 12, 2007 02:40:31 GMT
"" scored big in the nominations of 2007 Critics' Choice Awards. On Tuesday, December 11, the adventure drama movie collected seven nominations as the nominees for the 13th annual Critics' Choice Awards were announced by Broadcast Film Critics Association in New York.

The movie that is based on a true story of Christopher McCandless received nominations for Best Picture, Best Song for Eddie Vedder's "Guaranteed", as well as Best Director and Best Writer for . Additionally, its actors and actress, , and , picked up nominations for Best Actor, Best Supporting Actor and Best Supporting Actress respectively.

December 11, 2007 09:53:36 GMT
about the possibility for the home planet of Predator being presented in the upcoming "" turns out to be legit indeed.

A new production still from the action thriller sci-fi, courtesy of Yahoo! Movies, has featured the first image of the planet against the backdrop of bright sunlight as seen down below. This home-world of the Predator had never been depicted before in big screen installments of "Predator" franchise though there is a suggestion from the original comic book series that they originate from an entire star system instead of a single planet.

December 11, 2007 09:13:34 GMT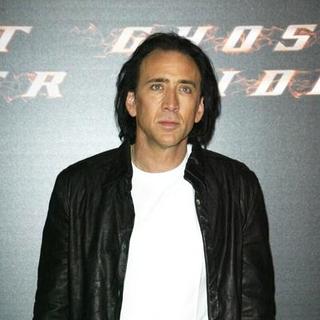 Looks like prefers to get more involved in thriller genre lately. Variety has come up with a report stating the Oscar winner is about to topline Alex Proyas-directed "" after previously was positive to star in other flick of the genre "" for Focus Features.

In the movie, Cage will be billed as a teacher who examines the contents of a time capsule found at his son's elementary school. Startling predictions in the time capsule that have already come true then lead him to believe the world is going to end at the close of the week and that he and his son are somehow involved in the destruction.

December 11, 2007 08:36:52 GMT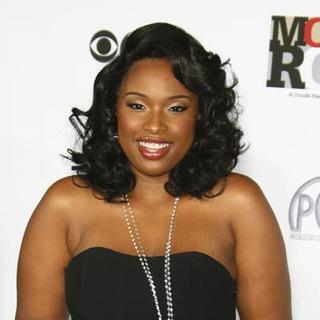 Picking up celebrated names in entertainment industry, reportedly is keen to have Oscar winners and also "American Idol" winner from third season to portray her in a film feature about her life.

The multiple Grammy Award-winning singer insists that the threesome have already been in the run for the part, but admitted that she still can't decide who is the most proper one to play it in the project.

December 11, 2007 08:01:12 GMT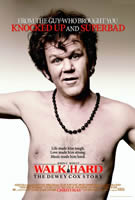 Less than two weeks away from launching "", Columbia Pictures has posted four more hilarious clips from the comedy on the net for fans to learn more about the movie prior to its scheduled release on December 21 this year.

Watch all of the clips down below or go to AceShowbiz's page, which also contains a link to the first ten minutes of the flick.

December 11, 2007 07:30:53 GMT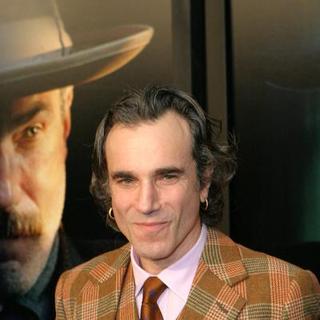 Fresh from being deemed Best Picture at both this year's and , Paul Thomas Anderson-directed "" encountered a shining New York Premiere on Monday, December 10, 2007 at the city's Ziegfeld Theater, thanks to the starry attendance of its cast and some VIP guests.

Male lead turned up cheerfully in a three-piece suit, joined by co-stars , Kevin J. O'Connor, Dillon Freasier, and , who opted to dress in classic black suit and white shirt for the occasion. In the drama, Day-Lewis is billed as Daniel Plainview, a down-and-out silver miner transforming into a self-made oil tycoon.

December 11, 2007 05:22:17 GMT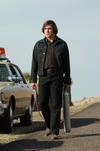 Though brought home only one award from the 2007 New York Film Critics Online, "" proved that it deserves at least a spot at Oscar as it nailed four awards from the 2007 New York Film Critics Circle.

On the announcement made by the New York Critics on Monday, December 10, the thriller movie was named as the Best Picture and its helmers, the Coen brothers were awarded Best Director and Best Screenplay. Besides snagging those three prizes, "No Country" also helped to win Best Supporting Actor.

December 11, 2007 04:31:47 GMT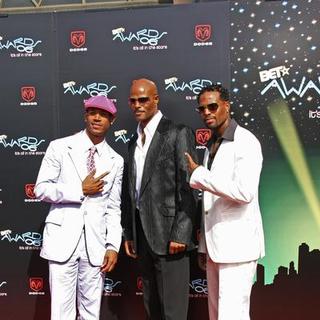 The Wayans Brothers are teaming up once more to make another parody movie. According to reports, Keenen Ivory Wayans, Shawn Wayans and have come together to prepare a yet untitled cop genre action movie spoof for Paramount Pictures.

Reportedly, the capricious brothers will write the script and star in the movie. At the same time, Keenen Ivory will direct the movie and Rick Alvarez will lend a hand in their production team.

December 11, 2007 03:14:47 GMT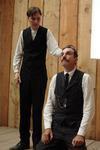 The year of 2007 proved to be another good year for helmer Paul Thomas Anderson as his movie "" won 2007 LAFCA Awards and 2007 NYFCO Awards. To top that on Monday, December 10, the 2008 movie line-up for the Competition program has been announced by the Berlin International Film Festival and his drama film is chosen to join the listing.

In the 58th annual Berlinale, the movie starring will compete against seven other movies for the Golden Bear Award. Its competitors are Errol Morris's "S.O.P. Standard Operating Procedure", Doris Doerrie's "Hanami", Wang Xiaoshuai's "Zuo You" (In Love We Trust), Fernando Eimbcke's "Lake Tahoe", Damian Harris' "Gardens of the Night", Andrzej Wajda's "Katjn", and Jose Padilha's "Tropa de Elite" (The Elite Squad).

December 10, 2007 10:11:35 GMT

Joining other film critics organization in revealing the best works in film industry, the Boston Society of Film Critics has picked up acclaimed big screen titles and names to be the honorees of its BSFC Awards this year.

For the Best Picture, the group turned out to have the same taste as National Board of Review and Washington D.C. Area Film Critics Association did, giving the title to Coen Brothers-directed "." Furthermore, it also deemed star the Best Supporting Actor for his role as Anton Chigurh.

December 10, 2007 09:33:43 GMT

Just released "" last Friday, December 7, 2007, New Line Cinema has come up with the first trailer for another fantasy adventure produced under its banner, none other than "", based on the first book of "Inkworld" trilogy by Cornelia Funke.

Take a peek on the piece through section at AceShowbiz, or simply watch it down below.

December 10, 2007 08:57:43 GMT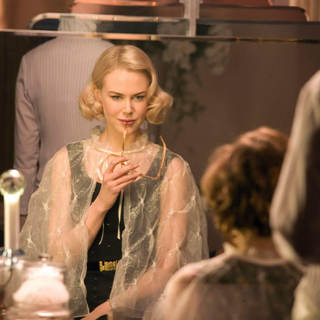 ©
Boasting starry cast, impressive special effects, and adventurous story, New Line Cinema's "" found its way to go straight to the top place of weekend U.S. Box office after opening at $25.8 million on Friday, December 7, 2007.

The number the fantasy flick raked in, however, was way below expectation as the studio had hoped the movie to collect between $30 million and $40 million during its first three days. Pic, on the other hand, hit big in international market, doubling its U.S. takings by drawing in $51 million from 25 overseas territories.

December 10, 2007 08:16:28 GMT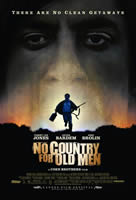 Announcing the result of votes for the best achievements in film-making held among its members, the Washington D.C. Area Film Critics Association listed up winners for this year's WAFCA Awards on Sunday, December 9, 2007.

Most honors went to the acclaimed "" as the crime drama thriller scooped up four kudos in total, particularly top prize Best Film of 2007. Three others were those of Best Director for brothers Joel Coen and Ethan Coen, Best Ensemble, and Best Supporting Actor for .