August 28, 2007 08:05:40 GMT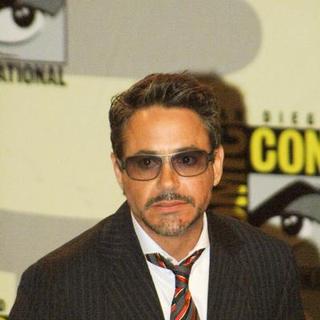 Getting another Oscar-recognized talent following , DreamWorks Pictures has picked up to accompany the "" actor as his co-lead in "", Variety has informed.

Here Downey Jr., fresh from "" filming, will assume the role of Steve Lopez, the L.A. Times columnist who discovered the abundant talent of Foxx's schizophrenic character Nathaniel Ayers as a violinist. The Lopez in real life has written a number of columns about the music prodigy as well as a book which is slated to hit stores next spring.

August 28, 2007 07:30:59 GMT
Bringing good news to those who wait in anticipation for "", Lionsgate Films has revealed that it will push up the Western flick from the original release date of September 7, 2007 to the beginning of the week as a sneak peak.

While this means that the movie can be seen starting on Sunday, September 2, the studio, however, does not give details on how many theaters slated to play the flick, but moviegoers should expect it to come to a number of cities in the States during the day.

August 28, 2007 06:42:47 GMT

Being open on what will occur at the world premiere for "", producers of the creepy horror movie have eagerly let out few details on the upcoming event which reportedly will be held this fall.

Apart from the expectations to see many of the cast members, two of the very last of the Masks of Bryan, pictured above left, are said to be given away to the opening night's audience. The most surprising one to happen at the premiere will probably be the appearance of Bryan himself, thanks to Landau Motion Pictures' successful attempt in obtaining the blessing of The Right Phoenix and other underground groups, which have been learned to have connections to the actual cult portrayed in the movie.

August 28, 2007 04:56:10 GMT

Bring out again hopes to see "Justice League of America" as a live-action feature, folks for now comes an update from IESB.net that the project will remain so amid the heavy talks about it being made motion-capture CG.

Admitting that its previous scoop about a CGI "Justice League" was a major overstatement, the site has claimed that pic turns out to only set to use motion capture pretty much like every effect-laden movie do these days. The technique reportedly will be heavily applied for the OMACs, the underwater sequences and such.

August 28, 2007 04:16:17 GMT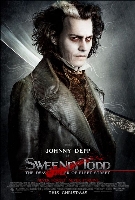 Those craving for plenty of blood and gore in the upcoming "" probably may not find what they wish to see in the flick when it hits theaters December 21 this year, three weeks earlier than its previously-slated release date of January 11, 2008.

According to U.K.'s Daily Mail, Warner Bros. Pictures as the studio producing the musical crime thriller has requested director Tim Burton to remove some R-rated sequences from the film so it can be released with a PG-13 MPAA tag. It appeared that the early footage from the movie was so extremely bloody that the studio execs have become a tad squeamish and wanted it to be re-cut instead.

August 28, 2007 03:36:01 GMT
Hot off the huge commercial success of "", seems director Greg Mottola only takes a really short time to secure his next directorial stint after the comedy hit.

Variety has reported that the 43-year-old filmmaker has already secured deals to helm a new big screen feature titled "" that Miramax Films is developing for Sidney Kimmel to produce.

August 27, 2007 09:49:51 GMT

It has already been widely known that M. Night Shyamalan's new directing effort "" is about a family on the run from a natural crisis that presents a large-scale threat to humanity yet the plot details remain being kept tightly under wraps up to this moment.

However, according to Phillyist.com, the secrecy is no longer the case as it claims to have acquired info from a trustworthy source on what occurs in the movie. The center of the flick is said to be a phenomenon believed to be caused by an airborne virus that makes people in Philadelphia kill themselves. Trying to escape the plague, a group of characters travel by car to rural areas believing the regions to be safe until they see a number of people who have hanged themselves.

August 27, 2007 09:26:40 GMT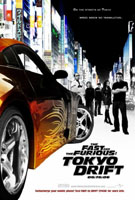 Strong speculations are buzzing around now that a fourth chapter of "The Fast and the Furious" franchise is on the way to be brought to the big screen.

A car enthusiast web site, Edmunds, reveals in its Inside Line page that it has obtained scoop from sources close to the production of three previous installments informing the project is currently "in development" at Universal Pictures though production start date is unclear and no director attached for now.

August 27, 2007 08:40:22 GMT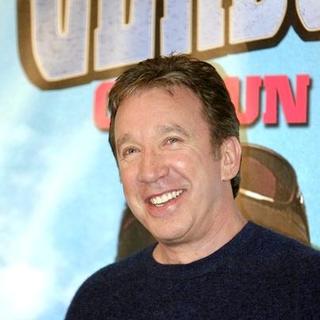 Good relationship between Walt Disney Pictures and appears to keep moving on well. Set to repeat the successes they both struck through last year's "" and recently-released "", the two are reportedly teaming up again for a new comedy titled simply "Brothers (2008)."

Variety said the funnyman has been attached to topline the project for the studio while also being set to pen its screenplay alongside Matt Carroll, who just sold the script for "Random Acts of Cruelty" to Columbia Pictures. Story is said to center on a racially mixed pair of adopted brothers who are framed for a crime and forced to team up.

August 27, 2007 08:07:28 GMT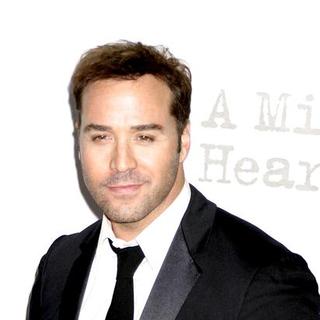 Providing handfuls of information following 's statement on his new vehicle "The Goods: The Don Ready Story", The Hollywood Reporter has delightfully come up with important details about the project which funnyman is set to produce.

Said pic has already been greenlighted by Paramount Vantage, the paper's site revealed that the comedy would focus on a used-car liquidator who gets hired to save a struggling dealership during a Fourth of July weekend sale. Accompanied Ferrell as the producers are Adam McKay and Chris Henchy, who both are assuming the duties via their Gary Sanchez Productions shingle.

August 27, 2007 07:25:51 GMT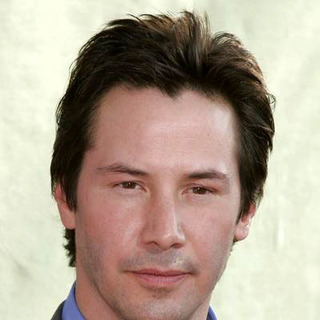 Becoming the first acting talent to board the cast, has given his commitment to topline "", 20th Century Fox's remake of its 1951 sci-fi classic of the same name.

In this new version, Reeves will fill the role of Klaatu, a humanoid alien who arrives on Earth, accompanied by an indestructible, heavily armed robot, carrying a warning to world leaders that their continued aggression will lead to annihilation by species watching from afar. Pic thereby marks the actor's return to the sci-fi realm after "The Matrix" trilogy while putting him in back-to-back films for Fox of which Fox Searchlight division is backing up his newest starring vehicle "The Night Watchman."

August 27, 2007 06:47:34 GMT
Set to create a very different version of L. Frank Baum's "The Wonderful Wizard of Oz", Warner Bros. Pictures is joining forces with Village Roadshow Pictures to work on "Oz", a revisionist take on the author's popular children book based on an idea by Todd McFarlane, who made a grotesque twist to the tale through his "Twisted Land of Oz" action figures.

McFarlane's idea, whose vision of "Oz" is a dark, edgy and muscular PG-13, was fleshed out and pitched by "" scribe Josh Olson, who will pen the screenplay for the project. McFarlane himself reportedly is poised to produce alongside Basil Iwanyk of Thunder Road with Rick Benattar to executive produce.

August 27, 2007 05:41:49 GMT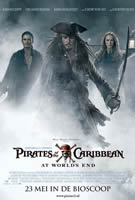 The teens finally made their choices on their most favorites this year as the 2007 Teen Choice Awards delightfully listed out its winners in the ceremony taking place Sunday night (August 26) at Gibson Amphitheatre at Universal Studios Hollywood.

Coming out as the big winner in movie categories was summer blockbuster flick "" for it not only was named Choice Movie: Action Adventure but also led its stars , , and to take the titles of best action adventure actor, actress, and villain, respectively.

August 27, 2007 04:42:13 GMT
Wanna take your buddies along to watch 's "" together in theaters for free? Try winning the first prize of "Halloween" contest then.

That's right, folks, Dimension Films is giving you the chance to get a free screening of the flick in your own town with twenty of your friends. Just send the studio a photo that depicts your take on the "Halloween" series via , where you can also see the latest images posted by other participants.

August 27, 2007 04:04:47 GMT
On the heels of her helming stint in "", Betty Thomas is currently in discussions to replace Gurinder Chadha on the director's chair for 20th Century Fox's long-in-development project "", Variety has reported.

The big screen adaptation of the long-running TV series, pic has been learned to be developed as a comedy instead of drama feature. Filming is being eyed to start January next year based on script written by Pam Brady who has been hired as replacement to Robert Harling.