December 24, 2007 06:34:42 GMT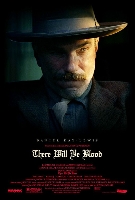 Announcement has long been made that "" will only open in limited release this Wednesday, December 26, 2007 in New York and Los Angeles. However, chances are now available for moviegoers outside the two cities to watch the lauded drama on the same week.

Paramount Vantage as the studio producing the picture will hold special sneak previews for the film on Saturday, December 29, 2007 at midnight in fourteen cities around North America. Those selected include Austin, Boston, Chicago, Dallas, Denver, Miami, Minneapolis, Philadelphia, Portland, Sacramento, San Diego, Seattle, Toronto, and Washington DC.

December 24, 2007 04:41:19 GMT
Moving on with its marketing campaign for the upcoming "", New Line Cinema has released an R-rated trailer for the basketball comedy on the net.

Though the piece arguably is still funny, it, as the label suggests, is filled with lots of restricted content such as crude humor and non-stop sexual jokes. Pic, directed by Kent Alterman, is slated to open on February 29, 2008 in theaters nationwide.

December 24, 2007 03:54:32 GMT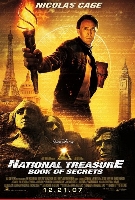 Bringing back the joy of adventure on the big screen, "" easily repeated the success of its predecessor as it made a fantastic debut of $44.8 million to become the No.1 movie on weekend box office ended Sunday, December 23, 2007.

The sequel also scored great in its overseas run by collecting $22.3 million from 17 international markets, mostly in Asia, and is expected to take in more than the $173 million the original did when it opens in European regions in February 2008.

December 24, 2007 02:45:21 GMT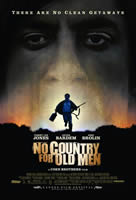 Critics' favorite "" took another glorious turn in the award season as the crime drama thriller triumphantly topped this year's Florida Film Critics Circle Awards, handed out Friday, December 21, 2007.

Overall, the Miramax Films' acclaimed feature swept four kudos of Best Picture, Best Supporting Actor for , Best Director for brothers Ethan and Joel Coen, and Best Cinematography for Roger Deakins. The latest turned out to also get honored for his work in Western drama "", which recently was deemed Best Picture at the 2007 SFFCC Awards.

December 22, 2007 07:03:38 GMT

Choosing an unusual theme for its new film feature, New Line Cinema is on the move to make a picture focusing on exorcism entitled "", which will tell the true story of an American priest who studied this practice of evicting demons in Italy.

Project turns out to be based on the upcoming nonfiction book by Matt Baglio, a Rome-based journalist who was allowed to follow the young priest during his months of training with a senior exorcist at a school affiliated with the Vatican. The book, subtitled "The Making of a Modern Day Exorcist", has been slated for publication in early 2009 under Doubleday.

December 22, 2007 06:01:54 GMT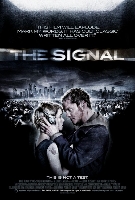 Bringing up new material for every horror fan to take a glimpse at, Magnolia Pictures has launched online a full trailer for its upcoming flick "" which reveals more about the film's story.

Most of the footage feature the chaos that occurs around the town after a mysterious signal is transmitted to the citizens through the electronic devices they own. It appears that the transmissions have turned many of them into violent, uncontrolled human beings who have no hesitation to hurt, even murder their kind.

December 22, 2007 04:53:16 GMT
Looks like fans of "X-Men" series have to wait longer to find out who will play Sabretooth in the upcoming "." Giving a response to the on his involvement in the project, Scottish actor has denied that he is approached for the role during a Los Angeles press day for his latest vehicle "."

"Itís not true," the "" star stated to MoviesOnline. "I havenít even met on it, I havenít spoken to anybody and I havenít seen a script. And I think Iím working when itís going on, so itís not Ė"

December 22, 2007 03:57:26 GMT
At last the right one to play the titular heroine in "" is ultimately found. ComingSoon.net has come up with news claiming "Smallville" star Kristin Kreuk has been signed on to play the female fighter in this Hyde Park Entertainment's live-action adaptation of the popular Capcom video game.

Principal photography is reported to start in March 2008 using locations in Thailand with 20th Century Fox handling the distribution matters. "" helmer Andrzej Bartkowiak has been tapped to direct from script by Justin Marks, which focuses on Chun-Li's journey for justice.

December 22, 2007 03:11:49 GMT
Providing initial glimpses of in her big screen comeback after 2006's "", Regent Releasing has brought up online the first trailer for the hotel heiress' latest vehicle "", set to hit theaters on February 8 next year.

Though points out that Hilton arguably is the perfect choice to play Cristabelle the hottie, the piece rather puts its focus on the efforts made by her former classmate at first grade Nate, played by Joel Moore, to date her. Here the latter must try to find a guy willing to get with Cristabelle's ugly best friend, June, in order to reach his goal as the beauty refuses to date anyone until June really finds a man of her own.

December 21, 2007 09:50:04 GMT

Slipping back into the big screen after his last effort in 2004's "", Dwight H. Little has been appointed to direct "", an adaptation of Namco's bestselling video game of the same name.

A native of Cleveland, Ohio, Little appears to be no stranger to martial arts features, being the helmer of "Rapid Fire" and "Marked for Death" in early 1990s. Hired for the project, he thereby will carry out the duties from the script written by Alan McElroy, known for his recent works like "" and "."

December 21, 2007 09:24:04 GMT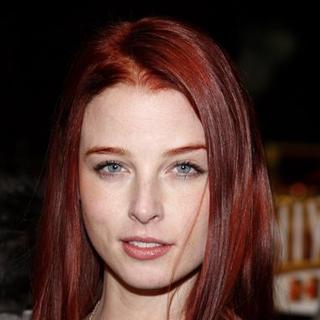 More are coming to enlarge the "" brigade. The Hollywood Reporter has brought up casting info stating , Adewale Akinnuoye-Agbaje, and Said Taghmaoui have all joined the movie's lineup alongside previously-announced and .

Nichols, fresh from her role in "", is reported to play a skilled martial artist named Scarlett who specializes in hand-to-hand combat and counterintelligence. Akinnuoye-Agbaje, known as Mr. Eko in ABC's hit series "Lost", will portray ordnance expert Heavy Duty with Taghmaoui billed as Breaker, the team's communications specialist.

December 21, 2007 08:15:34 GMT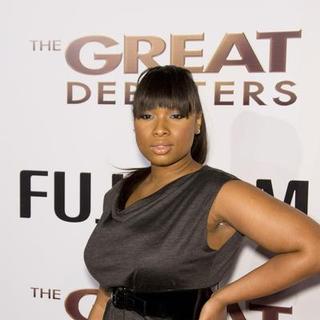 Lining up a star-studded cast, filmmakers of "" have successfully got the likes of , , and to all star in the project, an adaptation of Sue Monk Kidd's novel of the same name.

Story, set in 1964, follows a teenage girl named Lily Owens as she runs away from her father with her caregiver and only friend to a South Carolina town, where she is later taken in by an eccentric trio of beekeeping sisters. Hudson is set to play the caregiver while Latifah and Okonedo will become two of the three sisters.

December 21, 2007 07:39:47 GMT

Rivalry between two lauded features of "" and "" takes a notch higher as both made a tie at Las Vegas Film Critics Society's Sierra Awards this year.

Each film gloriously collected three honors with "Country" snatching top prize of Best Picture, Best Supporting Actor for , and Best Director for brothers Joel and Ethan Coen. "Blood", in the meantime, won leading star the Best Actor while bringing Robert Elswit and Jonny Greenwood the Best Cinematography and Score trophy, respectively.

December 21, 2007 06:49:41 GMT

Making a quick move after recently releasing the first poster for the movie, Lionsgate Films has now launched a teaser trailer for "", which marks the first on-screen collaboration between and .

Starts off with a rather comical shot on as Jason Williams, the trailer takes exciting turn on its final third, boasting arguably great martial arts sequences, particularly from Li in his role of enigmatic and skillful monk Lan Cai He.

December 21, 2007 06:06:15 GMT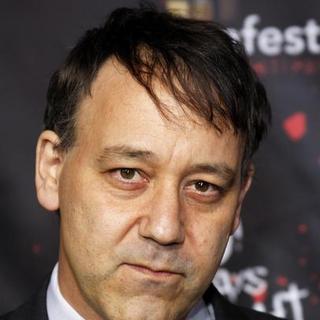 Returning to his genre roots after his directing stints in three "Spider-Man" films, Sam Raimi is set to take helming duties in a supernatural thriller feature entitled "", Variety has revealed.

A morality tale about the unwitting recipient of a supernatural curse, the project has already had its script written by Raimi and his brother Ivan Raimi. The prominent filmmaker will also serve as producer alongside Robert Tapert and Grant Curtis with production to begin early next year.