April 27, 2006 04:38:53 GMT
The idea to make the movie biopic about star Michael Hutchence, who committed suicide in 1997, has been opposed by the star's family. Though, the project keeps going on with Hutchence's brother, Rhett Hutchence is said to be heavily involved.

Rhett is working on the biopic alongside British filmmaker and former INXS promo video director Nick Egan. Actors considered to star in among others are who is being lined up to play Michael Hutchence. Meanwhile, the likes of , , , and are being considered for the roles of Paula Yates and Bob Geldof.

April 26, 2006 06:26:35 GMT
The star-studded cast of "" becoming even more perfect as veteran actor has officially signed on to star in. Some other movie stars on board including , , , , , , , , , and Shaobo Qin.

Of action thriller comedy genre, the story of "Ocean's Thirteen" continuing criminal exploits of Danny Ocean and his crew of crooks. And just like the two earlier installments in the series, this third installment will still be directed by Steven Soderbergh. Filming is said to start on July 21 with the flick slated for a summer 2007 release.

April 26, 2006 05:58:50 GMT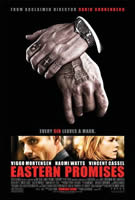 A forthcoming drama thriller entitled "" reunite director David Cronenberg and film star to once again work together as a teamwork.

Based on the script written by Steven Knight, "Eastern Promises" focuses on a young midwife drawn into investigating the identity of a mysterious Russian girl who dies in childbirth on Christmas Eve. The nurse stumbles into danger when she discovers that the dead woman was a prostitute ensnared by a sex-trafficking gang.

April 26, 2006 02:14:43 GMT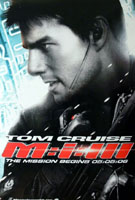 The cast of the highly anticipated "" really enjoy the celebration of the flick's world premiere.

A-list stars, like , , , , , , and are all having good times during the interview in Rome's Cinema Adriano, Italy on Monday April 24th, 2006.

April 25, 2006 02:14:56 GMT
Another new project from indie company Odd Lot, "Wanted: Undead or Alive" now can add "Desperate Housewives" star and former SNL member Chris Kattan in its cast list as both stars have given their nod to be included in the project. Under the direction of Glasgow Phillips, these two guys will play cowboys who must try to outrun a sheriff and his posse of zombies intent on catching them along with an Indian Girl.

Produced by indie company Odd Lot, the shooting of this zombie comedy is scheduled to begin next month in Santa Fe, New Mexico and marks the directorial debut of Phillips, who also takes another job as the flick's screenwriter.

April 24, 2006 08:39:22 GMT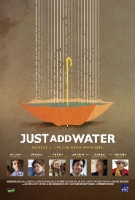 Threesome , and are all tackling a new challenge as they are about to star in the forthcoming Hart Bochner's direction titled "One Part Sugar".

As of Walsh, he will play Ray Tuckby, a man who clings to hopes of reuniting with an unrequited love from his childhood by staying in his rundown hometown. Elsewhere, Long will play the small city's young drug lord and real estate mogul.

April 24, 2006 07:43:21 GMT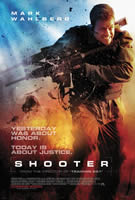 His many movie credits and lots of experience in performing various characters have given more than enough provisions to take "" as his next film project.

There in the political thriller, he will play opposite who's been set to portray an ace marksman who is framed for a presidential assassination he was trying to prevent. He is forced to go on the run while trying to track down the real killer and find out who betrayed him. As of Pena, he will play the nemesis of Wahlberg's character.

April 24, 2006 07:17:23 GMT
That's the way it is. is falling for "." Hence, the actress has signed on to join the cast, including , , and , to star in the upcoming comedy flick.

The story centers on a self-absorbed man in his late 20s (Heder) who still lives at home with his mother (Keaton). The man's world turns upside down when his mother starts dating a motivational speaker (Daniels), and considers booting him out of the house.

April 24, 2006 06:56:17 GMT
Dennie Gordon wants "A Special Relationship" that's why he willingly takes the project to be worked on. Will adapt British author Douglas Kennedy's best-selling 2003 novel, Dennie will also give hand at directing the flick for producer Denise Di Novi.

"A Special Relationship" is of drama thriller genre which story follows an American journalist who suddenly finds herself pregnant and married to an English foreign correspondent while on assignment in the Middle East. When they move to Britain, her life is turned upside down when her young son disappears and her husband tries to have her institutionalized.

April 24, 2006 03:47:03 GMT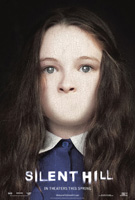 "" makes noise at North America box office, kicking off last week's champ "" to 2nd place which scores another $17 million in ticket sales. The horror film based on a video game, according to studio figures issued on Sunday April 23rd, 2006, is the top choice movie sold about $20.2 million worth of tickets since opening on Friday.

The White House assassination tale "," opens at No. 3 with $14.7 million. Elsewhere, 20th Century Fox's animated hit "" is at No. 4 with $12.8 million, ahead of "" which with $8.1 million in ticket sales reaches the 5th position.

April 21, 2006 09:23:45 GMT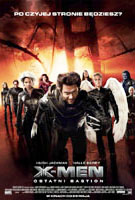 ": The Videogame" will soon hit the market, on June 26th to be exact. But prior to the release of the set, "X-Men: The Official Game" will be released earlier on May 16th, ten days before "" hits worldwide theater.

And to make sure the game remains true to the movie version, not only it will include the likenesses and voices of several stars from the action drama fantasy flick, but it brings in too the screenwriter from the film. , , and will all reprise their film roles.

April 21, 2006 08:17:24 GMT
is such person who likes challenge so it's not surprising then to find out the actor signs to topline "Journey 3-D," a contemporary, 3-D update of the Jules Verne classic.

Of action adventure science fiction genre, "Journey 3-D" follows the story of Brendan's character, a geologist who, with his teenage son, discovers a message hidden in an ancient artifact, leading them into a previously unseen world.

April 21, 2006 06:05:44 GMT
Don't know what the importance of "Texas" for such actress as . Apparently she keeps the project deep in the heart and willingly gives hand at performing.

Based on a pitch by Pam Buchignati and Lynnette Ramirez, the flick tentatively titled "Deep in the Heart of Texas", tells the story of a spoiled Beverly Hills diva who is relocated to San Antonio to run the new Latin division of an ad agency. Being completely out of touch with her Mexican roots and speaking not a word of Spanish, she has to win over the gringo urban cowboy who is her new boss, speaks fluent Spanish and is more in touch with her heritage than she is.

April 21, 2006 02:45:33 GMT
John Milton's "" is being brought to the big screen thanks to Legendary Pictures for the studio has attached Scott Derrickson to direct the project.

Published in 1667, "Paradise Lost" tells the story of Lucifer's failed rebellion in heaven and subsequent role in Adam and Eve's fall from grace.

April 20, 2006 09:51:14 GMT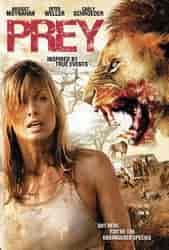 With attached to topline and James Marsh set to direct, thriller "" is ready to start shooting in the fall.

Based on Jerrold Brown's script, the flick follows a man who sets out on a solo hunting expedition in the middle of winter and severely injures his leg. He is rescued by a mysterious trapper with secretly sinister intentions.