May 02, 2006 05:56:49 GMT
Signed on to star in "Tonight, He comes" has made it possible for to reunite with director Gabriele Muccino.

Of action drama genre, "Tonight, He Comes" centers on a tortured superhero who crash-lands in Sheepshead Bay, Brooklyn, and tries to transform himself by romancing an alluring housewife, causing chaos in the city.

May 02, 2006 03:55:31 GMT
"", the biopic, nabs the top honor at the 10th annual Prism Awards held Thursday April 29th, 2006 at the Beverly Hills Hotel. The drama movie wins an award for the category of Feature Film Wide Release, thanks to its accurate portrayals of drug, alcohol and tobacco use and addiction within entertainment programming.

Some other winners include Kelly Rowan from "The O.C." who brings home the honor for Performance in a Drama Series Episode for Television category and who gets the Performance in a Drama Multi-Episode Storyline for Television honor for her portrayal in "Summerland".

May 02, 2006 03:33:24 GMT
and have both agreed to walk on "". The twosome has agreed to star in the upcoming action adventure flick, which is going to direct.

The story will portray Christopher McCandless, who graduated from college in 1992, abandoned his possessions and hitchhiked to Alaska to live in the wilderness and return to nature. He died four months later in an abandoned bus at a remote campsite.

May 01, 2006 07:25:56 GMT
Not even once the thought to stop the "Power" crosses his mind. In fact, Jan De Bont is challenged to work on the "" and thus signs on to direct the flick.

Shooting is slated to begin in Germany next September, with casting is underway. Of action thriller genre, "Stopping Power" revolves around a test pilot in Berlin who is on vacation with his daughter and girlfriend when their RV is hijacked at a gas station, with the daughter inside.

May 01, 2006 05:00:15 GMT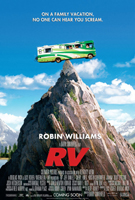 In the past few days, moviegoers have been treated with some new movies, but as usual there will only one winner on the chart. Apparently, in the week ended Sunday April 30th, 2006, the North America box office is dominated by the family-friendly road-trip comedy "" which opens at No. 1 on the chart, scoring $16.4 million in ticket sales.

Meanwhile, the acclaimed Sept. 11 drama "" debuts at 2nd place with $11.6 million, just one place ahead of "" which opens at No. 3 with $11.3 million. Last weekend's top movie, "" is at No. 4, taking in $9.3 million, followed after by "" at No. 5 with $7.8 million, and "" at No. 6 with $7.6 million.

May 01, 2006 03:35:06 GMT
Fellow actors and are about to land their feet on a new independent romantic comedy titled "Speechless". The flick, moreover, will have Brian Dannelly in hand directing with shooting scheduled to start later this year.

Based on a story by L. Sprague De Camp from 1952, "Speechless" tells about an introverted man (Brody) who is invited to give a speech at his childhood friend's wedding and turns to a service that allows someone (Lohan) to speak through him.

April 29, 2006 04:42:18 GMT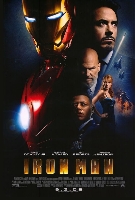 Intended to produce such a high-qualified movie, Marvel Studios, a subsidiary of Marvel Entertainment, Inc., has attached Jon Favreau to direct its upcoming "".

The studio, moreover, has also tapped Arthur Marcum and Matt Holloway to develop the script with Avi Arad set to serve as producer.

April 28, 2006 08:47:55 GMT
You'll soon hear the secret of pop queen as the superstar is going to release her documentary "I'm Going To Tell You a Secret" as a CD/DVD package June 13 via Warner Bros.

The set, which is directed by Jonas Akerlund, besides chronicling Madonna's 2004 Re-Invention Tour also will boast a 14-song CD of music culled from the film and concert, including "Holiday," "I Love New York," "Like a Prayer" and a cover of 's "Imagine."

April 27, 2006 09:26:08 GMT
Variety reported that Hollywood actor has reached a deal to star in the new adaptation of "" which is about to be directed by Francis Lawrence.

The adaptation of the Richard Matheson novel, "I Am Legend" is set in post-apocalyptic New York. The story tells about the last healthy man following the release of a virus that decimates the population. To survive, he must battle mutants that wreak havoc during the night.

April 27, 2006 07:34:31 GMT
is in final talks to topline the upcoming "Seven Day Itch", a loosely inspired remake of the 1972 film written by Neil Simon and directed by Elaine May.

And if the actor later on agrees to star in, he will once again team up with Bobby Farrelly and Peter Farrelly who both are set to direct. Meanwhile, give hand at producing are Bradley Thomas and Ted Field.

April 27, 2006 07:06:40 GMT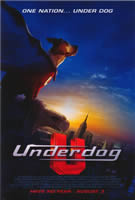 Listen to the "" and you'll find out whose voice is that. It's of who is lending his voice to the title character of the adventure comedy flick.

A live-action classic 1960s cartoon, "Underdog" followed the adventures of a humble dog named Shoeshine Boy who became the superheroic Underdog, who spoke in rhyme.

April 27, 2006 04:38:53 GMT
The idea to make the movie biopic about star Michael Hutchence, who committed suicide in 1997, has been opposed by the star's family. Though, the project keeps going on with Hutchence's brother, Rhett Hutchence is said to be heavily involved.

Rhett is working on the biopic alongside British filmmaker and former INXS promo video director Nick Egan. Actors considered to star in among others are who is being lined up to play Michael Hutchence. Meanwhile, the likes of , , , and are being considered for the roles of Paula Yates and Bob Geldof.

April 26, 2006 06:26:35 GMT
The star-studded cast of "" becoming even more perfect as veteran actor has officially signed on to star in. Some other movie stars on board including , , , , , , , , , and Shaobo Qin.

Of action thriller comedy genre, the story of "Ocean's Thirteen" continuing criminal exploits of Danny Ocean and his crew of crooks. And just like the two earlier installments in the series, this third installment will still be directed by Steven Soderbergh. Filming is said to start on July 21 with the flick slated for a summer 2007 release.

April 26, 2006 05:58:50 GMT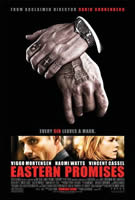 A forthcoming drama thriller entitled "" reunite director David Cronenberg and film star to once again work together as a teamwork.

Based on the script written by Steven Knight, "Eastern Promises" focuses on a young midwife drawn into investigating the identity of a mysterious Russian girl who dies in childbirth on Christmas Eve. The nurse stumbles into danger when she discovers that the dead woman was a prostitute ensnared by a sex-trafficking gang.

April 26, 2006 02:14:43 GMT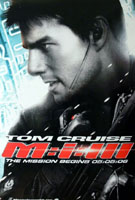 The cast of the highly anticipated "" really enjoy the celebration of the flick's world premiere.

A-list stars, like , , , , , , and are all having good times during the interview in Rome's Cinema Adriano, Italy on Monday April 24th, 2006.