May 24, 2007 07:25:10 GMT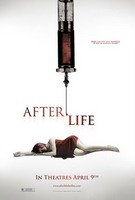 Gained a great portion of attention in "" as Doc Ock, has secured a new acting stint to add into his diverse resume as the actor reportedly will accompany to star in supernatural thriller "."

Story depicts Bosworth as a young woman lying in a transitional state between life and death who struggles to avoid being buried alive. Meanwhile, Molina will play the funeral director who holds her fate in his hands.

May 24, 2007 06:48:41 GMT
Previously recruited to give his touch on the script of "", Paul Haggis will delightfully return to perform the similar task for the hit flick's follow-up "Bond 22", the Los Angeles Times has confirmed.

Currently in the editing room finishing up "", Haggis is said to about polish the movie's screenplay that regular 007 scribes Neal Purvis and Robert Wade have already finished writing. The man's rewrite of "Royale" script proved to help revitalizing the franchise and hook a new generation fans to pull over $588 million tally on the worldwide box-office.

May 24, 2007 04:56:39 GMT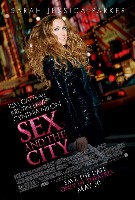 Not only working on the script, Michael Patrick King turns out to also assume helming duties in "", the big screen version of the hugely popular series originally aired on HBO back in 1998-2004, MTV has reported.

Pic thereby will be King's directorial debut for a big screen feature as he previously only took helming duties on small screen productions, including ten episodes of "City" series. The guy recently was said by the show regular Mario Cantone to have already begun writing work on the movie's screenplay.

May 24, 2007 04:33:45 GMT
Singing and fronting Rocawear women's line, is now readying herself to invade film industry. The R&B sensation is about to make her feature film debut in the screen adaptation of gospel musical ""

The film, which will be produced by CodeBlack Entertainment, based loosely on the life of Doris Troy, follows the story of a preacher's daughter who hits the big time. Charles Randolph-Wright is lending hand to direct the project.

May 24, 2007 04:20:26 GMT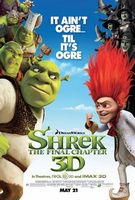 Talking about the future of "Shrek" franchise to The Hollywood Reporter, DreamWorks exec Jeffrey Katzenberg has eagerly unveiled a layer on "Shrek 4" saying the project will have an "origin story", which could only mean that this fourth installment of the series is going to be a prequel.

Being so, pic then has a great probability to tell about where our beloved ogre came from or how he happened to live in a swamp on his own without any other family members. The prequel idea, in the meantime, matched a remark made by "" producer Aron Warner at the L.A. press day suggesting the movie may not be set in Kingdom of Far Far Away.

May 24, 2007 03:43:28 GMT
Being abandoned for months after getting ditched by Fox 2000 last year, finally there is a flicker of hope to see "He-Man and the Masters of the Universe" really come to the big screen.

Variety has brought in great news reporting that the project will take shape under the care of renowned producer Joel Silver with Justin Marks penning the script for Warner Bros. Pictures. Name to play the lead role has not yet been cast.

May 23, 2007 09:46:20 GMT
Known to be skilled in delivering laughs as he did on "Austin Powers" series and "Meet the Parents" plus its sequel, Jay Roach is reportedly in charge to direct an untitled original comedy project for Warner Bros. Pictures.

Rights to develop the flick have successfully been obtained by the company from Ken Kaufman, who last penned Universal Pictures' animated adventure "." Apart from taking helming duties, Roach will also serve as the producer alongside his Everyman Pictures partner Jennifer Perini.

May 23, 2007 09:36:35 GMT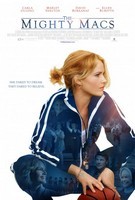 Slated to band together as a good onscreen team, , , and are all coming to highlight an indie sports drama titled "Our Lady of Victory", Variety has learned.

Flick presents the story the Immaculata College women's basketball team as it rose from loser status to victory in the 1972 National Women's Collegiate Championship. Gugino will play the coach while Boreanaz is set to portray her husband.

May 23, 2007 09:27:28 GMT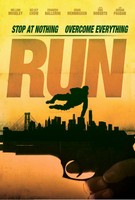 Still gravitating toward action genre, "Die Hard" director John McTiernan has secured deals to helm a thriller action simply entitled "" which "" star is about to topline.

Budgeted at $30 million, the project will find Urban portraying an Interpol agent who, while pursuing a murder suspect, unearths a fraud conspiracy. Script reportedly contains one hundred pages of car chases.

May 23, 2007 09:14:40 GMT
Eagerly spilling more information about his helming debut project, "", director J.T. Mollner has revealed to ShockTillYouDrop.com that both and Dee Wallace have just signed on to join the cast of the horror feature.

Madsen, best known for his performance in "Reservoir Dogs", is said to fill in the role of Ronny Gop originally set to be played by , who was dropped out of the flick due to his arrest for drugs possession earlier this month. Meanwhile, Wallace will be billed to be the mother of 's character Lynda Stichin.

May 23, 2007 08:45:43 GMT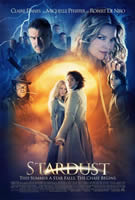 Fantasy-genre fans, keep your eyes on the web - there's much more on "" to look at.

Yes, that's right, Paramount Pictures has smoothly launched the for the fantasy adventure flick, through which visitors can view new gallery images and pick up new downloads.

May 23, 2007 08:01:53 GMT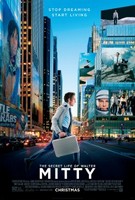 Lending hands to the stalled project, 20th Century Fox has launched "" back into development after it was put into turnaround back in October 2005, The Hollywood Reporter has confirmed.

The project, a remake of the 1947 Danny Kaye classic, initially was set up at Paramount Pictures banner and had already had Marks Waters to direct and to star, but sadly put into shelf when the studio was unable to find a proper female lead to play opposite Wilson.

May 23, 2007 07:39:44 GMT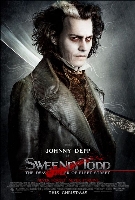 Apparently the supernatural beings won't make appearance at all in "."

According to Playbill, the ghost characters intended to be featured in the movie have been cut from the reels, including one portrayed by veteran actor , the Gentleman Ghost. DreamWorks SKG as the company producing the musical thriller drama reportedly has confirmed the information.

May 23, 2007 07:07:20 GMT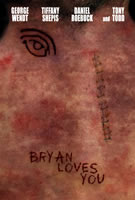 Already picked this year's Halloween Day to unleash its horror fare "" in theaters, Shoreline Entertainment has delightfully brought up a new trailer for the picture on the net by now.

Available at the studio's , the clip runs at one minute eleven seconds long and provides new footage from the movie while also giving chance to win two of the last remaining sought-after Bryan masks.

May 23, 2007 06:24:52 GMT
Adopting the strategy made by Sony toward its "", Warner Bros. Pictures has also chosen the city of Tokyo, Japan as its destination in marking the world premiere of "" on June 28.

A spokeswoman for the studio in Tokyo has even claimed that star would head for the city to attend the event, which is scheduled ahead of the movie's London showing on July 3.