April 21, 2007 02:21:20 GMT
Straying into horror genre, Paramount Vantage is on the track to develop a flick of the kind simply entitled "Ink (2008)", of which rights it has successfully obtained from screenwriter Harris Wilkinson.

Set in the world of tattoo artistry, the story line is currently being kept under wraps yet Vantage head of production and acquisitions Amy Israel has assured that the project will be an "original take on the horror genre (that) is hugely exciting."

April 20, 2007 09:25:46 GMT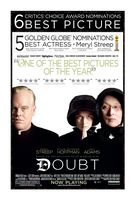 Uniting two of the finest thespians working today on one screen, filmmakers of "" have successfully enticed and to both star in the Miramax Film's drama project, an adaptation of the John Patrick Shanley's Pulitzer Prize-winning play.

Set at a Bronx Catholic School in 1964, the picture revolves around the principal of the school, nun who is a strict disciplinarian, who confronts a popular priest upon suspecting him sexually harassing a black student. Streep will play the stern headmaster and Hoffman the priest while casting is still underway for the role of a young nun caught between them.

April 20, 2007 08:55:06 GMT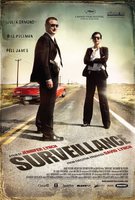 Ready to work as good onscreen team, Bill Pulman, Pell James, and are all coming together to star in supernatural thriller "", a Film Star Pictures and Lago Films production.

Already submitted Ryan Simpkins, French Stewart, and Cheri Oteri into the cast, the indie feature concerns an FBI agent who goes to a small town where everyone lies and no one is safe. Filming is slated to start later this month in Canada with Jennifer Lynch directing from the script she wrote alongside Kent Harper.

April 20, 2007 08:31:54 GMT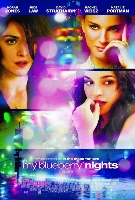 Entering its sixtieth celebration this year, the annually-held Cannes Film Festival has once again included a series of promising titles to get screened either in or out of competition this time, the event's organizers have announced.

Marking the opening of the world's biggest film fest on May 16 will be "", the first English-language flick from veteran Hong Kong filmmaker Wong Kar Wai, which turns out to be among the twenty-two titles going for the Competition program.

April 20, 2007 07:12:12 GMT
Hit the big screen hard through his heroic performance in epic saga "", will be honored the title of the Action Movie Star of the Year at this year's Taurus World Stunt Awards.

Recognized for doing many of his own stunts in the film apart from his extensive training in preparing his role as King Leonidas, the actor will receive the prize during the World Stunt Foundation's Hollywood ceremony held on May 20 at Paramount Studios in Los Angeles, California.

April 20, 2007 06:34:31 GMT
Recognized his abundant contribution in film industry, Film Independent, a non-profit membership organization supporting artists who embody diversity, innovation, and uniqueness of vision, has delightfully named the honoree of its 2007 Spirit of Independence Award.

The veteran actor/filmmaker will be given the award at this year's Los Angeles Film Festival set to be held on June 28 with presenting the honor. As part of the upcoming occasion, there will also be a presentation of documentary feature "Tony Bennett: The Music Never Ends" which Eastwood executive produces for Netflix.

April 20, 2007 05:04:51 GMT
Providing another sneak peek to the fans of the hit spy franchise, Universal Pictures has smoothly placed a new trailer of "" on the web.

Available exclusively on , the trailer can be viewed either in Windows Media or Quicktime format. Apart from it, fans can also take a look on a number of production photos featuring the flick's characters like Pamela Landry and Sam Ross besides Jason Bourne himself.

April 20, 2007 04:31:22 GMT
Moviegoers are likely to experience different look on the last portion of "" when they come to see the film on IMAX theaters this summer.

Warner Bros. Pictures and IMAX Corporation announced yesterday, April 19, that selected scenes at the end of the film originally presented in IMAX DMR (Digital Re-Mastering) will be digitally transformed into an IMAX 3D Experience. Approximately twenty minutes at the end of the movie are said to be converted using the latter company's proprietary 2D to 3D conversion technology to have the new look.

April 20, 2007 03:11:49 GMT
Still hot from his role in epic saga "", Brazilian actor has signed on to star opposite in "", which will depict the life story of tragic B-movie staple Susan Cabot, appearing as her husband.

Based on a Premiere magazine article written by John H. Richardson, the picture is said to chronicle Cabot's rise on the B-circuit, in which she was a favorite of director Roger Corman, up to her death at the hands of son Timothy, who bludgeoned her with a weightlifting bar when she was fifty-nine years old.

April 20, 2007 03:10:41 GMT
Continuously being showered with acting offers, has given his commitment to take a supporting role in a big screen feature entitled "", which appears to concern about a bullied high school journalist who is investigating the theft of the school's SAT exams.

The Los Angeles Times revealed that the actor will play a Desert Storm veteran-turned-Catholic school principal - the kind of guy who refers to his students as "filth" in the project, which it described as "a riff on JFK, All the President's Men and Robert Towne's neo-noir classic [Chinatown]."

April 20, 2007 03:09:11 GMT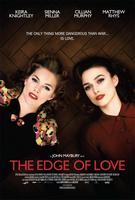 Taking the same decision she has done before to "", has surprisingly given up her role in "The Best Time of Our Lives
1
", which she was supposed to start work on this weekend, Life & Style magazine has reported.
Expected to appear alongside whom she was rumored to have a steamy threesome in the film with, the actress is said to depart the project after failing to work out an agreeable contract with the producers.
April 20, 2007 03:07:57 GMT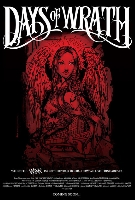 Flock to construct a seemingly solid cast, , , , , , and have all signed on to star together in urban gang thriller "", which Foxy Films is developing under its banner.

Also lining up names like Lupe Ontiveros, Jesse Garcia, Ana Claudia Talancon, , and , the project focuses on a wide group of interconnected Los Angelenos who struggle to survive as a war between a Latino and black gang ravages the city.

April 20, 2007 03:07:01 GMT
Undoubtedly will evoke sci-fi fans' excitement, Universal Pictures is joining forces with Imagine Entertainment to set up a remake of sci-fi saga "Colossus: The Forbin Project", which Joseph Sargent directed for the studio back in 1970.

Simply titled "", the new version has already had Jason Rothenberg written its screenplay while is intended to be a potential directing vehicle for "" helmer Ron Howard. Names to star have not yet been revealed, but Brian Grazer reportedly is onboard to produce.

April 19, 2007 09:44:15 GMT
Finding each other working hand in hand again after Oscar-winning film "", Robert Moresco and Mark R. Harris are both set to make a biopic about Whitewater figure Susan McDougal, Variety has reported.

McDougal, who partnered with Bill Clinton and Hillary Rodham Clinton in the failed Whitewater real estate venture in the 1980s alongside husband James B. McDougal, was convicted in late May 1996 and spent time in prison for four counts of fraud and conspiracy relating to the Whitewater scandal. She later received a full Presidential pardon from Clinton in the final hours of his presidency in 2001.

April 19, 2007 09:11:57 GMT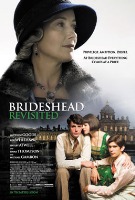 Bringing a great boost to the project, and have both given their commitment to join , , and in "", of which North American distribution rights have successfully been obtained by Miramax Films.

An adaptation of Evelyn Waugh's classic novel of the same title, the drama follows an Oxford student named Charles Ryder, played by Goode, as he gets entangled with a seductive but troubled family of Anglo-Catholic aristocrats. Whishaw and Atwell will portray the family's children while Gambon becomes their father, the dissolute patriarch Lord Marchmain, and Thompson his estranged yet controlling wife.