December 21, 2007 09:50:04 GMT

Slipping back into the big screen after his last effort in 2004's "", Dwight H. Little has been appointed to direct "", an adaptation of Namco's bestselling video game of the same name.

A native of Cleveland, Ohio, Little appears to be no stranger to martial arts features, being the helmer of "Rapid Fire" and "Marked for Death" in early 1990s. Hired for the project, he thereby will carry out the duties from the script written by Alan McElroy, known for his recent works like "" and "."

December 21, 2007 09:24:04 GMT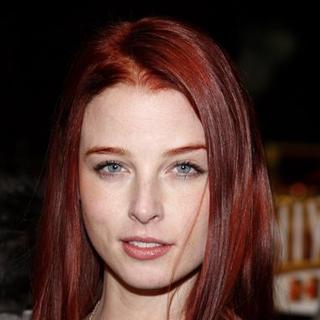 More are coming to enlarge the "" brigade. The Hollywood Reporter has brought up casting info stating , Adewale Akinnuoye-Agbaje, and Said Taghmaoui have all joined the movie's lineup alongside previously-announced and .

Nichols, fresh from her role in "", is reported to play a skilled martial artist named Scarlett who specializes in hand-to-hand combat and counterintelligence. Akinnuoye-Agbaje, known as Mr. Eko in ABC's hit series "Lost", will portray ordnance expert Heavy Duty with Taghmaoui billed as Breaker, the team's communications specialist.

December 21, 2007 08:15:34 GMT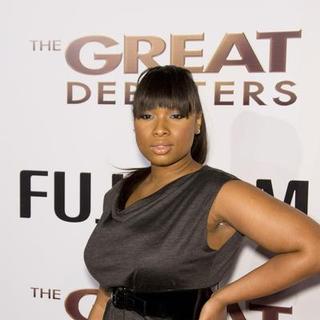 Lining up a star-studded cast, filmmakers of "" have successfully got the likes of , , and to all star in the project, an adaptation of Sue Monk Kidd's novel of the same name.

Story, set in 1964, follows a teenage girl named Lily Owens as she runs away from her father with her caregiver and only friend to a South Carolina town, where she is later taken in by an eccentric trio of beekeeping sisters. Hudson is set to play the caregiver while Latifah and Okonedo will become two of the three sisters.

December 21, 2007 07:39:47 GMT

Rivalry between two lauded features of "" and "" takes a notch higher as both made a tie at Las Vegas Film Critics Society's Sierra Awards this year.

Each film gloriously collected three honors with "Country" snatching top prize of Best Picture, Best Supporting Actor for , and Best Director for brothers Joel and Ethan Coen. "Blood", in the meantime, won leading star the Best Actor while bringing Robert Elswit and Jonny Greenwood the Best Cinematography and Score trophy, respectively.

December 21, 2007 06:49:41 GMT

Making a quick move after recently releasing the first poster for the movie, Lionsgate Films has now launched a teaser trailer for "", which marks the first on-screen collaboration between and .

Starts off with a rather comical shot on as Jason Williams, the trailer takes exciting turn on its final third, boasting arguably great martial arts sequences, particularly from Li in his role of enigmatic and skillful monk Lan Cai He.

December 21, 2007 06:06:15 GMT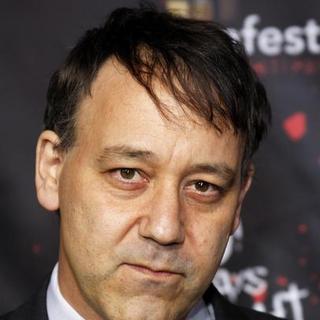 Returning to his genre roots after his directing stints in three "Spider-Man" films, Sam Raimi is set to take helming duties in a supernatural thriller feature entitled "", Variety has revealed.

A morality tale about the unwitting recipient of a supernatural curse, the project has already had its script written by Raimi and his brother Ivan Raimi. The prominent filmmaker will also serve as producer alongside Robert Tapert and Grant Curtis with production to begin early next year.

December 21, 2007 04:53:43 GMT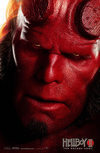 Fans of the cigar-smoking, red-bodied superhero should be more than delighted now that the first trailer for "" has finally been unleashed onto the net by Universal Pictures.

Running way over two minutes, the piece arguably points out that everything has been made better than the first film installment back in 2004. Tons of monster are featured in along with arguably greater action sequences.

December 21, 2007 03:51:21 GMT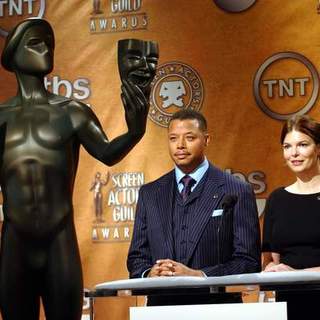 Completed the voting from its two randomly selected panels which each comprises of 2,100 members, Screen Actors Guild finally listed out nominations for the 14th edition of its SAG Awards on December 20, 2007 at the Pacific Design Center's Silver Screen Theater in West Hollywood.

Announced by actors and , the substantial labor union made surprising decision by hailing road movie "" as the top contender with four nods in total. Trailing behind are "" and "" which each score three mentions, including that in best supporting actor category.

December 19, 2007 09:33:53 GMT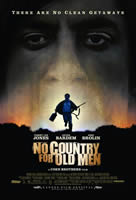 Enables "" to continue its winning streak during this award season, the Toronto Film Critics Association granted the crime thriller drama four honors of its 2007 TFCA Awards on Tuesday, December 18, making the flick come out as top winner in the competition.

Deemed the Best Picture, the Miramax Films release also picked up Best Director and Screenplay for brothers Joel and Ethan Coen while bringing star the best supporting actor trophy for his portrayal of Anton Chigurh.

December 19, 2007 08:48:32 GMT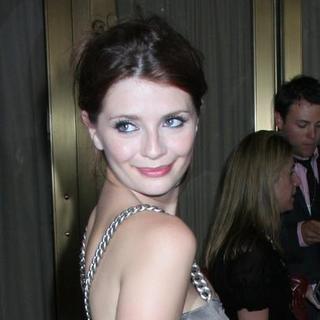 Ready to generate thrills on the big screen among her fans, has given her agreement to highlight an indie stalker thriller entitled "", Variety had revealed.

Instead of playing a good, normal girl, the actress will portray the high school sweetheart of a former small-town golden boy who has developed an unhealthy obsession with him.

December 19, 2007 08:17:43 GMT
Assembling the slate for the 2008 edition of the annually-held event, Palm Springs Film Festival organizers have selected 222 film titles from over sixty countries to be screened during the festival's run on January 3-14, 2008.

"We've streamlined the Festival line-up this year, trimming the overall numbers while adding some exciting new features and showcases," Festival Director Darryl Macdonald remarked. "The result is a richer and more focused event that maintains the Festival's concentration on quality international programming, while highlighting the diversity of its offerings in a more accessible, audience-friendly way."

December 19, 2007 08:07:59 GMT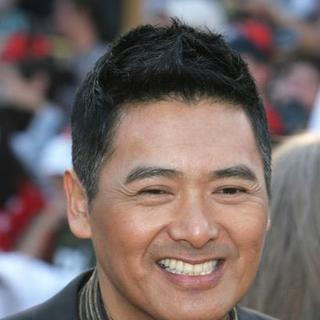 The cast of "" started to unveil one by one. After was announced as one of cast member earlier this week on December 16, Hollywood Reporter reported that will be the latest star addition to the action fantasy movie's cast.

In the movie, Fat will star as Master Roshi. His character is known as Goku's mentor. He is the one who help the lead character in achieving the highest state of fighting and spiritual powers.

December 19, 2007 07:36:40 GMT

The competition between the film critics' two most favorite films of 2007 has been even tighter as "" nailed many prestigious kudos, while "" also managed to get by with more awards. According to Variety, the former film was announced as the winner of five prizes by the Austin Film Critics Association, most importantly Best Picture.

Apart from the Best Film award, the movie that is inspired by Upton Sinclair's novel 'Oil!' also brought home recognitions to Paul Thomas Anderson for Best Director and Robert Elswit for Best Cinematography. Adding to the awards won for the movie, Best Original Score fell to the hand of Jonny Greenwood, the member of . He was credited for the film's musical score, which contains excerpts from his BBC-commissioned 'Popcorn Superhet Receiver' orchestral piece.

December 19, 2007 07:12:23 GMT
Bringing something special for New York City and Los Angeles-based fans of "", 20th Century Fox announced that it would hold limited midnight screenings for the action thriller sci-fi on both Monday, December 24 and Tuesday, December 25.

Labeled Midnight Mass-Acre, the showings will take place at New York's Regal Union Square Stadium 14 and Hollywood's renowned Chinese Theatre at 12:01 A.M.. Events follow on the heels of the studio servicing to press a special holiday gift, an AVP-R Christmas ornament stating "This Christmas, there will be no peace on Earth."

December 19, 2007 06:45:16 GMT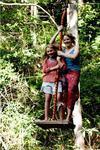 Previously published few from the movie, Fox Walden has now brought up online the first full-length trailer for "" starring , , and .

While arguably stressing the flick as a family-friendly feature, the piece does display some gags found in the picture, most of them coming from Foster's character Alexandra, a reclusive San Francisco author. There are also many shots on Butler as Alex Rover, a fictional character created by Alexandra for her adventure series.