January 02, 2008 07:55:04 GMT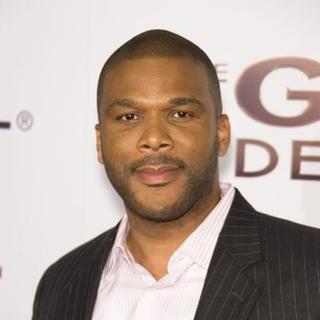 Cast addition for the highly-anticipated "" seems to have included another well-known name that turns out to be , if tidbit from UGO proves legit.

According to sources for the site, the actor/director is being billed as the head of Starfleet Academy and has already filmed his scenes, of which one of them was claimed to be a big sequence about young Kirk facing expulsion from Starfleet.

January 02, 2008 06:48:25 GMT
As countdown has already begun on J.J. Abrams-produced anticipated flick "" to hit theaters nationwide, four new TV spots for the monster movie have been smoothly brought up onto the net, presenting few fresh shots for fans of the genre to have a glimpse on.

Most of the new shots are found in spots #5 and #6 despite the display of plenty of recycled footage in the foursome. Meanwhile, the giant creature's presence, however, still has not yet featured in, leading to an assumption that it will continuously be kept secret until the film's release on January 18.

January 02, 2008 05:12:38 GMT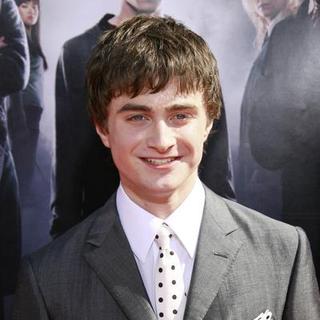 The leading actor of "Harry Potter" movies, , has been signed to play in "Journey". According to Observer.guardian.co.uk, the 18-year-old has nailed the part of slain photo journalist, Dan Eldon, beating out other major actors in Hollywood, including , , and .

His success of getting the part was reportedly helped by Eldon's family as Kathy, Eldon's mother, revealed that she has rejected numerous bids for film rights to the story before meeting the "Equus" stage star and his parents at the Four Seasons Hotel in Los Angeles. The journalist, producer and activist explained why she chose Radcliffe instead of the other notable actors eager to play the part stating, "We resisted a lot of older actors because Dan was a boy emerging into manhood."

January 02, 2008 04:24:14 GMT
More details from "Bond 22" has reportedly been outed. In an interview with Swiss newspaper SonntagsZeitung, the action film's director, Marc Forster, has confirmed that the shooting of the new James Bond movie will start on Thursday on January 3, 2008. The shooting schedule is put a day ahead from the initial day revealed earlier by its star, .

In the interview, the helmer of "" also explained that the film will be more of a journey into 007's inner-being than a globe-hopping trip around the world. He said as quoted, "When Bond began in the Connery days, travel was a luxury not everyone could afford. Today, the world has become smaller. If Bond goes to a beach with palm trees it's almost banal now. The only interesting trip remains the journey inwards, deep in to the psyche".

January 02, 2008 03:43:27 GMT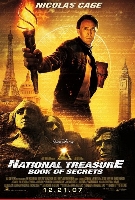 's fortune seekers film, "" has once more found golds in the theaters as it maintained the first spot on its second weekend box office ended December 30. Though seeing a declining of 20% from its first weekend preview, the adventure movie celebrated the end of 2007 and was still pushing its competitors aside by earning $ 35.7 million in only three days.

Additionally, in the five days weekend ended on the first day of 2008, the Jon Turteltaub's film also topped the chart with $ 54.5 million from 3,823 theaters. Hence, in total, the film has earned $ 142.9 million from the first day it was premiered. Apart from the domestic earning, the sequel film garnered significant coin in the international box office as well with $ 21 million at 3,000 theaters in 25 country for a two-week cume of $ 60 million.

January 02, 2008 02:25:41 GMT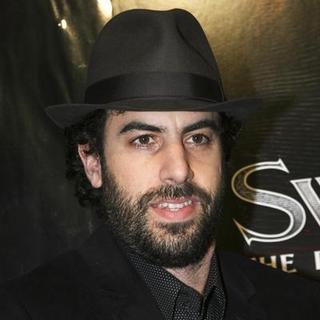 A week after announcing that he had retired his comic character Borat, has been cast in Dream Work's new project, "". According to reports, the actor famous for his role as Ali G in in television series "Da Ali G Show" will star as Abbie Hoffman, an anti-Vietnam War activists arrested at the 1968 Democratic Convention.

In the drama film, Cohen will join the acclaimed director Steven Spielberg who is said set to also produce the picture alongside Walter Parkes and Laurie MacDonald. The movie that is slanted for release in 2010 is based on the violent protests of the 1968 Democratic Party Convention in the US in which Hoffman found fame by playing pranks to campaign against the Vietnam War conflict.

December 31, 2007 07:06:11 GMT

A list consisting of promising movies released during 2008 are still dominated by superhero and sci-fi movie. Here some of them that AceShowbiz recommends for your consideration. Keep your list from now on and be ready when it comes to your theater nearby.

In the early 2008, on January 18 to be exact, prepare for the coming of "", J.J. Abrams-produced flick which has raised such a big hype around the net for the mystery surrounding the giant monster it features in. Followed by in February with as a young man who has genetic anomaly to transport himself anywhere.

December 28, 2007 09:43:58 GMT
As the year 2007 is closing up, AceShowbiz.com feels obliged to list movie sequels that will battle among themselves towards the box office. As part of the trend that put animations and special effect-infused pics on top of the agenda, those deemed 'highly-anticipated' may come quite predictable.

The earliest sequel movie coming within the calendar may be '', but minus its original cast (, ), its anticipation may be overshadowed by '' that retains its original cast and '' which is hopeful with its new star, .

December 28, 2007 05:28:08 GMT
©
Real life drama may have earned their place in 2007, but special effects remain a favorite throughout the year especially since computer-generated imagery can bring comic heroes to life.

The third installment of the Sam Raimi-directed movie, '', is counted as the top-grossing movies of 2007. The flick was released in May, grabbed $336,530,303 in total gross, thanks to its opening number that was named the biggest of all time, netting $151.1 million.

December 27, 2007 06:16:25 GMT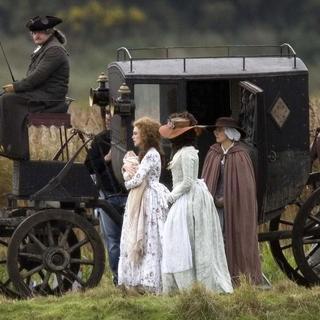 The trailer of 's upcoming drama, "", has been released by Paramount Vantage. It gives first look for the film that is based on Amanda Foreman's biography and also gives out hint of the release date as it is stated, "Next fall...The Duchess is coming."

The film chronicled the scandalous life of the 18th-century English aristocrat Georgiana Cavendish, Duchess of Devonshire. She was an ancestor of Princess Diana, and was alternately celebrated as well as reviled for her extravagant political and personal lives.

December 27, 2007 05:02:05 GMT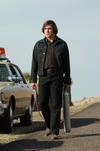 "" once again scored big as it took home three prizes from the Oklahoma Film Critics Circle. On OFCC second annual awards, the movie critics' favorite film was announced to be the Best Film 2007 and at the same event, its directors, Ethan and Joel Coen, and one of its stars, , each garnered kudos for Best Director(s) and Best Supporting Actor.

Apart from the accomplishment of "No Country" getting multiple awards, the drama comedy "" and the drama mystery "" both snagged two awards. While "Juno" brought double prizes for for Best Actress and Breakout Performance, "Gone Baby Gone" earned Best First Feature prize and Best Supporting Actress award.

December 27, 2007 04:00:06 GMT
Having released the teaser and the restricted trailer for the sequel of "Harold & Kumar", New Line Cinema has given out the official trailer of "". With the release of the trailer, Haroldandkumar2.net stated that the sequel seems to be better than the first one.

In the film sequel, Harold and Kumar are going on a cross-country, pot-smoking adventure. This time, they have to outrun police as they are suspected to be terrorists after they try to smuggle a bong on-board their flight to Amsterdam.

December 27, 2007 03:15:19 GMT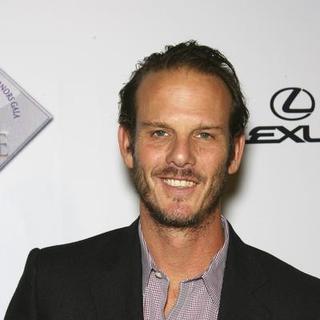 It was reported that Columbia Pictures is in talk with the helmer of "", Peter Berg. According to Variety, the studio is discussing about the possibility of Berg directing 's spy thriller, "Edwin A. Salt".

The studio is persuading Berg to join the project, firstly because they were impressed with his work "". Further, according to Cinematical.com, Berg is also needed since the movie had lost its two potential directors, Michael Mann, who chose to do "" instead, and Terry George.

December 26, 2007 07:23:31 GMT

Talks about Pixar Animation Studios' upcoming 2009 flick "" have begun to go into the surface now that words have it that the project could be a retelling of the classic Don Quixote fable by Spanish author Miguel de Cervantes Saavedra.

Speculations on this matter arose after similarities were found between the novel's story and co-director Pete Docter's remarks on the movie in an interview with Time. The magazine was noted to describe the flick as a "coming-of-old-age story" about a seventy-something guy who lives in a house that "looks like your grandparents' house smelled" then befriends a clueless young Wilderness Ranger and gets into lots of alter kocker altercations.

December 26, 2007 04:54:38 GMT

Seems James Bond will face more than two enemies during his next adventure in "Bond 22." Mexican newspaper El Diaro has brought up a tidbit pointing out that local thespian Joaquin Cosio has already been appointed to be a third villain in the project following the castings of Mathieu Amalric and Anatole Taubman.

El Diaro was found to post Cosio's claim that he will portray a character named General Medrano who turns out to be 007's enemy in Latin America. Further, the actor also claimed to the paper that he was selected from a list of about 500 Latin American names, which also includes Daniel Gimenez Cacho of "Y tu Mama Tambien" fame.