February 03, 2007 06:10:20 GMT
Things now look brighter for Focus Features' "A Little Game Without Consequence" after it got imploded for months due to the departure of helmer Gabriele Muccino also stars and , many thanks to Ang Lee.

Yes, the renowned filmmaker has accepted the offer to direct the drama comedy from Focus co-chairman James Schamus and is expected to work on the flick after the wrapping-up of "." Schamus in the meantime reportedly will take a stab at rewriting the script, originally penned by Allan Loeb.

February 03, 2007 03:58:38 GMT
Taking what probably will be the biggest film project in his career, Roman Polanski has given agreement to make a $130 million dramatic thriller, "", his next directorial project, bringing it to the big screen via independent financing.

Based on Robert Harris' New York Times best-selling novel of the same name, the picture will depict the days leading up to the destruction of the titular city through the eyes of a young engineer Marcus Attilius, who is assigned to repair the greatest aqueduct in the Roman Empire. Production is said to begin this summer in Italy.

February 03, 2007 02:56:52 GMT
An unexpected, shocking decision came from Joss Whedon as he announced yesterday, February 2 that he has officially gave up his position as both writer and director for "", just one day after Warner Bros. Pictures was reported to buy another script for the project from Matthew Jennison and Brent Strickland.

"I don't think any of us expected it to this time, but it did," so Whedon said in his statement posted on Whedonesque.com. "Everybody knows how long I was taking, what a struggle that script was, and though I felt good about what I was coming up with, it was never gonna be a simple slam-dunk."

February 02, 2007 09:19:05 GMT
Taking his next step after successfully jumping into the cast of "" sequel, is reported to be in final negotiations to take part in New Line Cinema's sports comedy "" joining , , , and .

If a deal is truly reached, the funnyman will land the role of Harrelson's nemesis, the man who is dating his ex-girlfriend. Meanwhile, Harrelson has already been billed as a player in basketball team Flint Michigan Tropics, which is coached and owned by Ferrel's character, Jackie Moon.

February 02, 2007 05:03:17 GMT Wanting to put more "focus on getting better" in taking care of her personal health at Laurel Canyon's Wonderland Center, has decided to quit the cast of "" which also stars in.

"Lindsay is sad that she's unable to finally get to work with Annette, because she's a huge fan and respects her," Lohan's publicist Leslie Sloane Zelnik told People magazine.

February 02, 2007 04:15:04 GMT
No, Martin Campbell won't be back for more James Bond. The filmmaker himself stated to press at the Chinese premiere for "" on Monday, January 29 that he would not likely be directing "Bond 22" amid the huge success of the 21st installment worldwide.

With Campbell's announcement, the director seat for the project therefore remains vacant after Roger Michell previously decided to quit the negotiations for the spot back in August 2006.

February 01, 2007 09:52:18 GMT
Aiming to spark another potential feature following the success of "", Philip Anschutz's Walden Media is teaming up with Ralph Winter Productions to set up "" for the big screen.

Based on C.S. Lewis' 1942 book of the same name, the project thus will be the company's second adaptation of the author's work after "Narnia" series. It is about to be produced under Walden's Bristol Bay Productions banner for a 2008 release. Names to either write or direct have not yet been attached.

February 01, 2007 09:27:52 GMT
Looking forward to reunite with "" producers Susan Arnold and Donna Roth, has signed on to be the leadstar in rom-com feature "", a remake of a 1945 screwball comedy of the same title.

The original version, starring Barbara Stanwyck and Dennis Morgan, centers on a food writer who is believed to be living on a cozy farm in Connecticut with her husband and baby whereas in fact she is a single woman living on her own in New York.

February 01, 2007 09:01:38 GMT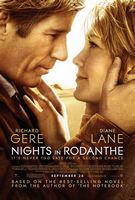 Poised to meet each other onscreen again after their collaboration in "Unfaithful", and have both agreed to take part in "", a romantic drama project coming from Warner Bros. Pictures and Village Roadshow Pictures.

Here Gere will portray a doctor who checks into an inn in a North Carolina beach town during his trip to reconcile with his estranged son. There he unexpectedly encounters a life-changing romance with a woman who is under consideration whether to stay in her unhappy marriage or simply give it up.

February 01, 2007 08:29:51 GMT
Seemingly searching for alternatives in developing the long-gestating project of "", Warner Bros. Pictures and Silver Pictures are quietly in the process of buying a script for the flick from writing duo Matthew Jennison and Brent Strickland, The Hollywood Reporter has learned.

The trade, however, pointed out that the purchase is actually a pre-emptive measure undertaken to take the spec script off the market in order to protect itself against the possibility that any similarities between the scripts could be fodder for future legal action.

February 01, 2007 06:40:30 GMT
Openly discussing about what project she will next jump into, , known for her role as 's daughter in "Panic Room", has told MTV that she is slated to film a big screen feature entitled "."

Also stating that and are both joining her in the cast, the starlet said that the project is about two "amazing love stories" which follow "three very unlikely characters who come together ... out of need."

February 01, 2007 06:07:54 GMT
Updating news about the possibility of a sequel to "", The Hollywood Reporter has pointed out that a script for the project is indeed being worked on by "Departed" scribe William Monahan.

Trade says that the script would bring back temperamental foul-mouthed cop Dignam, played by , while introducing a new character envisioned for to play as Wahlberg previously indicated last month.

February 01, 2007 04:36:59 GMT
More action-thriller will come from Warner Bros. Pictures for sure. Variety has revealed that the studio is about to develop a big screen feature of the genre entitled "" in collaboration with Basil Iwanyk's Thunder Road and Pierce/Williams Entertainment.

Written by Jayson Rothwell, the project revolves around a group of thieves who are forced by a rogue U.S. government agent to retrieve a video showing the affair between the president and the wife of an Arab sheik. No word yet on production date, but it is said that filming will take place in the U.S., Canada, France, and South Africa.

February 01, 2007 04:03:27 GMT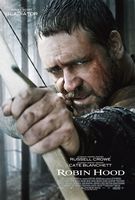 Following its victorious attempt to secure to rights to hotly-pursued spec script of "Nottingham" written by "Sleeper Cell" scribes Ethan Reiff and Cyrus Voris, Universal Pictures has reportedly picked up to topline the project, which it will develop alongside Imagine Entertainment.

With the inclusion, Crowe therefore once again finds himself work under Imagine after crime drama "" which is set to open this year on November 2. Prior to this Ridley Scott-directed flick, the Oscar-winning actor played the title character in another Imagine's production "" back in 2005.

February 01, 2007 03:23:33 GMT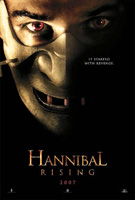 Looking on producer Dino De Laurentiis' optimism toward the potentiality of his upcoming producing work "" to create big buzz among moviegoers, it should be no great surprise to learn that there will be more "Hannibal" films coming to the big screen as the man has suggested.

"I presume that we created a success with this new franchise about young Hannibal Lecter, and I want to start to think about going ahead with the story," he told MTV.