December 05, 2006 04:43:29 GMT
Remained golden overseas, "" for the third time in a row gloriously dominates the international market after drawing in a tremendous income of $44.7 million at 6,770 theaters in 54 markets, Variety has reported.

Thanks to rave response in European countries, especially the U.K where it is able to cash in $10.4 million on 992 screens, the picture takes in more than the combined grosses of the next four Hollywood flicks namely "", "", "", and "."

December 05, 2006 03:45:08 GMT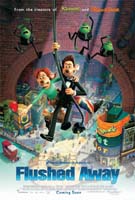 The racing to be the best has already begun for animated features as International Animated Film Society ASIFA-Hollywood announced Monday, December 4 the nominees of its 34th annual Annie Awards set to take place at the Alex Theater in Glendale, California on February 11, 2007.

Leading the nominations were DreamWorks Animation's "" and Disney/Pixar's "" which each earned nine nods; the former landed those for writing, storyboarding, and voice acting for to name few while the latter scored in Best Animated Feature and Best Directing in an Animated Feature Production Categories among others.

December 05, 2006 01:51:43 GMT
Seemingly enjoying his status as an actor, rapper has earned himself a lead role in a big screen feature titled "A Woman's Touch" which he said to make people realize that he actually has a great respect to women.

"That film's going to change how people see me," so he remarked while claiming that every woman who watches the flick will fall in love with him and forget about his previous reputation. "This is the film where y'all get to see how much I love women, it's some sensitive acting."

December 04, 2006 09:19:51 GMT
Fixing things up for its new project of "", Warner Bros. Pictures has assigned newcomer Gary Dauberman to pen the project's script as the studio sets it up to be a potential directing vehicle for Guillermo del Toro, Variety has learned.

An adaptation of the DC Comics' superhero series created by Arnold Drake and Carmine Infantino, the picture centers on the titular character who is the ghost of a murdered circus acrobat possessing the power to possess the living in order to seek out his killer as well as to help the innocent.

December 04, 2006 09:05:13 GMT
Jumping into thriller-horror genre after being involved in few comedic big screen features recently, is set to become the lead actor in "Midnight Train", a production of Lakeshore Entertainment and Lionsgate which is slated to begin filming this winter with the latter to distribute.

Based on Clive Barker's short story "Midnight Meat Train" issued in his popular "Books of Blood" series, the flick revolves around a photographer on the trail of a serial killer who operates in the subway system. Asian horror filmmaker Ryuhei Kitamura has been appointed to direct as a replacement of Patrick Tatopoulos who quitted the project.

December 04, 2006 06:34:42 GMT
Working his way smoothly in film acting, has landed another coveted role following his high-profile one in "." Production Weekly has reported that the Los Angeles-born actor is joining to star in "Marc Pease Experience", a big screen project coming from "Love Liza" helmer Todd Louiso.

While plot details are still being kept under warps, it is said that the picture will feature Schwartzman as the titular character. Filming is expected to start next March with Louiso also penning the script alongside Jacob Koskoff.

December 04, 2006 04:38:20 GMT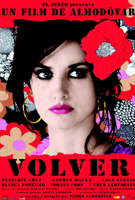 Held as scheduled in Warsaw, Polandia, the 2006 European Film Awards bestowed a number of honors to notable film figures and features Saturday, December 2 based on votes from 1,700 members of European Film Academy.

Coming out as the big winner is Pedro Almodovar's "" as it triumphantly swept five prizes, including Best European Director and Best European Actress for . Despite this attainment, however, it sadly lost the most coveted title of Best European Film to "" which won three other categories as well, notably that of Best European Actor for lead star Ulrich Muehe.

December 04, 2006 03:24:34 GMT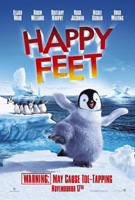 The tap-dancing fever apparently still circulates heavily around the moviegoers as "" gloriously extends its rule on the weekend U.S box office for a third straight week, paving its way to be the one most profitable animated features of the year for sure.

Sold $17.5 million worth of tickets in the three days beginning December 1, the prancing penguin toon once again successfully bests its rival "" which stays firmly as the runner-up with $15.1 million to make a three-week haul of $115.9 million.

December 02, 2006 04:33:53 GMT
Jumping into her next big screen role after a pretty respectable performance in "", "Beverly Hills, 90210" star is poised to topline indie-thriller "Player 5150" with actor Ethan Embry.

Currently filming in Los Angeles, the picture revolves around a day trader and his fiancee who get caught up in high stakes gambling. David Michael O'Neill is directing with Patrice Lucien Cochet handling cinematography and Cherelle George serving as production manager.

December 02, 2006 03:41:06 GMT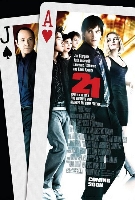 Set to mark his return into filmmaking after his 2005 work "", Robert Luketic has reached an agreement to helm casino-set thriller "" for Columbia Pictures based on Ben Mezrich's best-selling nonfiction book "Bringing Down the House: The Inside Story of Six M.I.T. Students Who Took Vegas for Millions."

Slated to start filming in February using locations around Boston and Las Vegas, the project takes a look on a group of young men who become experts in the art of card counting. Script is penned by Peter Steinfeld with to both star in and produce.

December 02, 2006 02:53:12 GMT
Preparing for his next move in film industry, renowned filmmaker Martin Scorsese is about to produce a crime action feature entitled "" with an eye to also direct, Variety has revealed.

The first movie project identified for Scorsese under his new Paramount deal, the picture is an adaptation of the Eric Jager historical novel which tells about a duel occurred in 1386 between Jean de Carrouges and Jacques LeGris that became the last sanctioned by the French government, in this case by a young King Charles IV.

December 02, 2006 02:20:43 GMT
Barely taking "The Pineapple Express" under its wings, Columbia Pictures has already secured two more film projects titled "" and "" to also be developed in its pit, Variety has reported.

The former one will be a new take on the life of the Egyptian ruler which will be based on the upcoming book written by Pulitzer Prize-winning biographer Stacy Schiff with Scott Rudin producing. Its story is said to focus more on the queen as a firm ruler and military tactician who embarked on a ruthless rise to power.

December 01, 2006 09:53:28 GMT
Moving on to once again find themselves working hand in hand after their collaboration in Paramount's "Rex Mex", David O. Russell and Jason Blum have both given positive sign to produce a teen comedy flick entitled "" for New Line Cinema.

Written by actress and first-time screenwriter Jenna Lamia, the project's story focuses on a high school student in the drama department who wants to be famous and is eager to do just about anything to reach the goal. No words yet on the helmer, but it is revealed that Tracy Underwood of Blumhouse Productions will executive produce.

December 01, 2006 09:29:17 GMT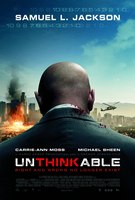 Indian filmmaker Tarsem Singh has been signed to helm political thriller "" for Sidney Kimmel Entertainment (SKE), Variety has reported.

In materializing the project, Singh is also set to join forces with British writer Peter Woodward on revising the script the latter man previously penned. Plot details are being kept under warps, but it is said that the film will be set in the contemporary U.S.

December 01, 2006 09:11:28 GMT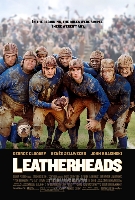 "The Office" star is heading toward his next big screen role. The funnyman has been reported to be currently in negotiations to have a starring slot in "", a 1920s football romantic comedy of Universal Pictures production.

Up to this point, the project has already included and in the cast lineup. Clooney himself has been confirmed to also take the director's seat while penning the script which he works on with Steven Schiff.