December 15, 2006 03:08:03 GMT
Bringing his production company Infinitum Nihil to higher degree, is teaming up with Graham King's Initial Entertainment Group to produce not only one but four film features of different genre based on writing works of acclaimed authors.

Though the Infinitum execs have carefully stressed that the Oscar-nominated actor will only produce- not star, hopes still arise that the projects can turn into starring vehicles for the versatile star.

December 15, 2006 03:00:21 GMT
Taking a new writing stint after being last noticed co-penning David O. Russell's "", Jeff Baena is on board to work on the screenplay of "" for Warner Bros. Pictures, Variety has revealed.

A battle-of-the-sexes comedy, the project will be the feature directorial debut of Justin Reardon, who has been known as a commercial director. In the meantime, Warner will collaborate with Tapestry Films to develop the flick.

December 15, 2006 02:19:33 GMT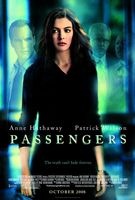 Making an unlikely venture in her acting career, has landed a deal to topline a supernatural thriller entitled "" which will be developed by Mandate Pictures for Columbia Pictures to distribute domestically.

Scheduled to begin filming early next year, the feature focuses on Hathaway's character, a grief counselor, who helps six plane crash survivors while establishing a special connection with one of them. Things turn darker when the survivors begin to disappear mysteriously, leading her to a determination to find the truth behind the occurrence.

December 15, 2006 02:11:02 GMT
Set to come up with a potential horror picture, Universal Pictures has assigned Carey Malloy to write for its new project of "" with Jeff Kirschenbaum and David Ortiz both overseeing the production for the studio, The Hollywood Reporter has learned.

Based on a comic book written by Keith Giffen and drawn by Kody Chamberlain, the project follows a man as he sees his body decompose every day before his eyes after being tagged by a stranger. Realizing that he is under an ancient pagan curse, the guy must either surrender or find the next victim to tag.

December 14, 2006 09:40:44 GMT
Three beautiful, talented actresses namely , , and successfully landed a prize each for their acting works at the Hollywood Magazine's Breakthrough Awards held in Los Angeles.

Hathaway, recognized for her portrayal of a naive personal assistant in "", was deemed Star of the Year at the event while Hudson and Biel for "" and "", respectively.

December 14, 2006 09:07:19 GMT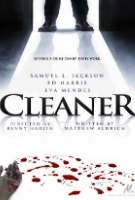 Accompanying in the cast lineup, and have both signed on to take part in "", a collaborative thriller project of Millennium Films and Anonymous Content.

Harris is said to be billed playing a police detective while Palmer, fresh from "", will be Jackson's daughter. The film itself sees Jackson as a man who specializes in cleaning crime scenes and later is caught in a murder cover-up.

December 14, 2006 08:46:47 GMT
Making a diversion into dramatic genre, "" scribe Sheldon Turner is on duty to pen the script of "", a big screen feature about the life of the controversial punk-funk singer, Variety has learned.

Intended by Turner not to be a typical rags-to-riches-to-drugs music biopic, the project has already had Texas-based entrepreneur John Farbes to handle the financial matters. Furthermore, the man will also seat as the executive producer alongside Mark Gill with Patrick Aluise and Jennifer Klein producing.

December 14, 2006 08:05:39 GMT
Apparently and will still have their buddy sticking close to them in the "" sequel. Penn has recently confirmed that the "Doogie Howser, M.D." star will be back for more mayhem in the project, of which script is handled once more by Jon Hurwitz and Hayden Schlossberg.

"Neil Patrick Harris comes back," so the actor stated. "The first one had a lot of good actors that were friends of ours - , , Eddie Kaye Thomas - who just came in and tore it up. We're trying for the same thing."

December 14, 2006 07:27:59 GMT
Just when everything begins to turn better for "" following the flick's attainment in being one of AFI's Movies of the Year while bringing its lead star to win Best Actor honor at both LAFCA and SFFCC Awards, a new lawsuit awaits ahead for the film's producers to face in the court.

A South Carolina man is reported to have taken a legal action against the producers claiming that he was "embarrassed and humiliated" during a visit at a local restaurant named Ristorante Divino in October 2005 as the spoof Kazakh journalist, played by Cohen, both intentionally stared at and commented on his genitals when they were in the restaurant's bathroom.

December 14, 2006 06:22:07 GMT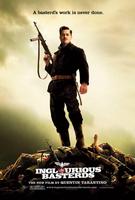 Regarding the report posted by Latino Reviews last week about the involvement of in Quentin Tarantino's "", it turns out that the "Rocky" star actually is not signed in at all for the movie as stated by the paper, the actor himself has confirmed while out promoting his new film "."

"No, I gotta talk to Quentin about that, I've been reading about that," so Stallone remarked as he denied his participation in the project. "That's possible but I don't know how we would get together, it wouldn't be easy."

December 13, 2006 09:47:00 GMT
Constructing a strong pact, producers Lorenzo di Bonaventura and Jason Blum are teaming up to produce a thriller feature tentatively entitled "" for Paramount Pictures, Variety has learned.

Since the project is based on an upcoming Vanity Fair article written by CIA journalist David Wise, no plot details are revealed as the film's producers didn't want to disclose any specifics pending publication of the article. However, it is confirmed that Kelley Sane is in charge to write the screenplay for the picture.

December 13, 2006 09:18:28 GMT
Sealing a deal with Universal Pictures, "" producer Dan Mazer is ready to bring laughs on the big screen once more as the guy has agreed to write an original comedy for the studio, Variety has reported.

Still not yet titled, the project will also see Mazer make his directorial debut with Judd Apatow seating as producer. When Mazer first developed an idea for the comedy, he brought it to Apatow who then took it to Universal which previously distributed his hit flick "."

December 13, 2006 08:33:25 GMT
has one more big screen project to produce. According to The Hollywood Reporter, the Oscar-winning actress has given a positive sign to produce a romantic drama feature entitled "" via her Red Om Films with a possibility to also star in.

Adapted from Lolly Winston's novel of the same name, the flick's story takes focus on a woman who withdraws from her husband and plunges into a world of heartbreak and despair upon learning that she cannot have children. Being shut out, the husband soon meets and falls for the wrong woman at the wrong time, causing a greater crack in their marriage.

December 13, 2006 07:12:20 GMT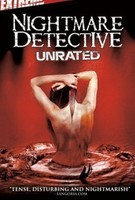 Keeps looking around for potential flick worth to be taken under its wings, The Weinstein Company has picked up "" for distribution in North America, the U.K., Australia, and New Zealand, The Hollywood Reporter has revealed.

A Japan production originally titled "Akumu tantei" slated for release in the country on January 13, pic tells the story of a female detective who investigates a pair of mysterious suicides in which both victims dialed zero on their mobile phones just seconds before they died, leading her to a man with the power to enter people's dreams.

December 13, 2006 06:50:36 GMT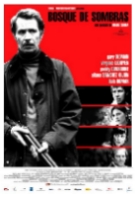 Recently brought up "" and "" to cinemas, Lionsgate is about to once again distribute a horror film under its banner for a next year release as it has successfully obtained rights to "" aka "Bosque de sombras", an English-language picture of Filmax International production.

Set in Basque Country in 1978, the film revolves around a couple on vacation who discovers a girl with horribly deformed hands locked in a cabin in the woods. In their attempt to help the girl, however, the pair has to fight for their lives against the local villagers who have imprisoned the girl while trying to overcome the denseness of the forest.