January 11, 2007 08:06:50 GMT
Both received huge praise from critics around, "" and "" finally came out as the RottenTomatoes.com's picks for best-reviewed movies of 2006.

The site, which is operated by Fox Interactive Media, called "Casino" the Best-Reviewed Wide-Release Film of the Year while naming "Queen" so for that of limited release, the former scoring positive rating of 95 percent while the latter a near-unanimous 98 percent rating.

January 11, 2007 07:29:31 GMT
Finally, she is in. Director has confirmed on his MySpace blog that is ultimately counted in for highlighting his project of "" after previously being reported to be engaged in talks to star in the movie.

With this inclusion, the flick therefore will be the third time Harris gets involved in the series after her appearance as Jamie Lloyd Carruthers in both "Halloween 4: The Return of Michael Myers" and "Halloween 5: The Revenge of Michael Myers."

January 11, 2007 06:39:06 GMT
Shining extremely bright lately, no doubt due to the vast accolades he receives for his portrayal in "", it seems that won't suffer a lack of roles in the coming years. Production Weekly has just reported that the prolific actor is currently involved in talks to take a leading part in a big screen feature titled "."

If a deal is reached, Whitaker will likely to be billed as Nathan Del Amico, a brilliant New York lawyer who was once declared dead yet somehow managed to wake up after drowning in a lake during his childhood.

January 11, 2007 05:55:11 GMT
The voice cast of Exodus Film Group's animated project "" has got more lights on as and have both struck deal to join the list. Joining the likes of , , , , and , the two will voice Malaria's Machiavellian ruler King Malbert and the village vixen Sybill, respectively, with Slater as the title character.

"Jay and Jennifer each have unique voices and brilliant comedic timing, both of which are ideal for the film," the flick's director Tony Leondis commented. "We're thrilled to have them join an already stellar voice cast."

January 11, 2007 04:28:15 GMT
Developing what looks like to be the equal competitor to "", Lionsgate is about to make a big screen feature titled "" from a spec script it has successfully purchased, Variety has learned.

Intended to be a comedy set in the world of competitive bass fishing, the project has already had Tab Murphy and Devin Maurer to both pen the script with Todd Garner seating as the producer. No words yet on either cast lineup or production details so far.

January 11, 2007 03:48:01 GMT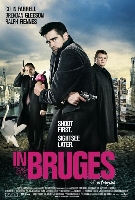 Snatching up a handful of notable names in acting field, Focus Features has listed , , , , and Jeremie Renier as the cast members for its new project "."

Scheduled to start filming next month in Bruges, Belgium, pic is a darkly comic tale of two hitmen, played by Farrell and Gleeson, whose views on life and death get skewed when they become entangled with locals, tourists and a film shoot in the city.

January 11, 2007 03:15:31 GMT
Reuniting on the big screen after their latest appearances in "", Chris Pontius, Steve Glover aka Steve-O, Preston Lacy, and Jason Acuna are all poised to star in "Hosed", a new comedy project which marks the collaboration between 's Maverick Films and HBO Films.

Currently in development under Picturehouse, the flick revolves around an over-enthusiastic volunteer firefighter who is finally assigned to a firehouse where he has to deal with a band of misfit firefighters from the wrong side of the tracks. Pontius, Glover, Lacy, and Acuna are billed to play the misfits with the former becoming the troupe's leader.

January 11, 2007 03:12:36 GMT
Set to shift from theater to film industry, stage director Phyllida Lloyd is engaged in negotiations to helm "", an adaptation of the popular musical created by Judy Craymer and Catherine Johnson, The Hollywood Reporter has revealed.

A joint production between Universal Pictures and ' production company Playtone, the project will likely stay true to its original material which follows a bride-to-be as she locates three men who might be her father and invites them to her wedding.

January 11, 2007 02:58:04 GMT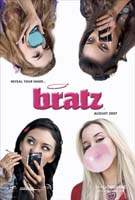 Back to the film industry after her last uncredited appearance in Steve Rash's 1987 effort "Can't Buy Me Love", has agreed to both star in and executive produce "" as well as to consult on the flick's casting, music, dancing and fashion, Variety has reported.

The beauty, who said she was drawn to the film's message, will become a key part in discovering talent for the picture. The movie itself tells about four teenage girls from different economic and social backgrounds who bond together over the ups and downs of adolescent life at Lewis & Clark High School.

January 11, 2007 02:44:38 GMT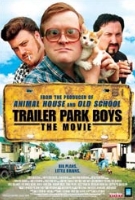 Honoring Canada's best in the film and television industries, the Academy of Canadian Cinema and Television has unveiled on Tuesday, January 9, in Toronto the list of titles and names nominated for its Genie Awards.

For the top prize of Best Motion Picture, the organization lined up four Quebecois films namely "Bon Cop, Bad Cop", "Un Dimanche A Kigali" aka "A Sunday in Kigali", "Maurice Richard" aka "", and "Guide De La Petite Vengeance" aka "The Little Book of Revenge", to face off against the English-language flick "."

January 11, 2007 02:27:58 GMT
Showing respect to young actress or actor who has displayed exceptional on-screen talent with great promise for the future, the British Academy of Film and Television Arts has named the nominees for its Orange Rising Star Award. Debuted at last year's BAFTA Awards, the honor is set up in honor of the late Mary Selway, a lauded BAFTA Award-winning casting director.

Announced by "" star , who won the prize last year, the finalists were "" star , "" star Ben Whisaw, "" star , "" star , and "" star .

January 10, 2007 09:56:52 GMT
Keeps hunting to find new director for its third installment of "The Mummy" franchise despite an offer made to "Jurassic Park III" director Joe Johnston, Universal Pictures is reported to get "" helmer Rob Cohen in talks for the position.

The flick has already had onboard to reprise his role of Rick O'Connell, the lead character of the series. Meanwhile his co-star has expressed her interest in returning as an original cast member.

January 10, 2007 09:09:13 GMT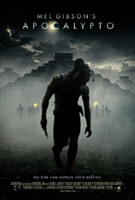 Continues to unveil titles vying for Oscar slots, the Academy of Motion Picture Arts and Sciences has announced that its members have compiled a shortlist of movies considered for Best Make-Up nomination for the upcoming 79th Academy Awards.

Seven titles have made their ways to the list and they are "", "", "", "", "", "", and "."

January 10, 2007 08:32:22 GMT
Creating a breaking move in expanding its status as a leading network for young generation, MTV: Music Television has revealed an all-new Monday night programming line-up which will start exactly on January 15, 2007 from 9 pm ET/PT.

"MTV has always been a destination for young adults to find programming that not only entertains but also connects with our audience on a deep, emotional level," Executive Vice President of MTV Series Entertainment Lois Curren stated. "With this block of programming, we've created a night of shows that capture the rollercoaster ride of young adult life by highlighting moments, individuals, stories, and relationships that not only feel familiar to our audience but also reflect their voices, hopes and dreams, as well as the issues they face on a daily basis."

January 10, 2007 06:59:31 GMT
Elaborating his pact with Imagi Animation Studios, Kevin Munroe is preparing himself to work on "" after his highly anticipated flick "Teenage Mutant Ninja Turtles", "" producer Tom Gray has confirmed.

"Kevin is going on to do 'Gatchaman' as his next project," so he stated while revealing that the move has been taken upon learning that "Cat Tale", which was supposed to be Munro's writing project right after "TMNT", is put on hold despite the time and money spent for the flick.