July 03, 2008 03:02:20 GMT
In August, Columbia Pictures are going to present moviegoers with another comedy movie from the talented Judd Apatow, "" and to prepare fans and movie lovers alike they have released from the movie from extended clip to trailer. Still, to excite fans even more on the upcoming film, the studio have given fans a chance to get another taste of the movie through its soundtrack.

Starting on Wednesday, July 2, some of the tracks from the Pineapple Express Soundtrack are streamed on . The songs to be heard for free include the cool '80s title track from Huey Lewis and the News entitled "Pineapple Express" and four other songs, "Dr. Greenthumb", "Lost at Birth", "Wanted Dread or Alive" and "Pineapple Fights", from , , Peter Tosh and Graeme Revell respectively.

July 03, 2008 02:12:18 GMT

Before Paradox Entertainment have even set the release date of "", a teaser trailer promoting that sci-fi horror film has been released. Posted firstly through 's official website, it gives movie lovers the first real look into the flick that is loosely based on the role playing game of the same name.

Timed at 1:35, the teaser doesn't help much in sharing idea of the plotline, but it surely unveils the devastation of the Earth and the troubling matters human are facing. Through it, viewers can watch great battle sequences as well as a gory scene in which a soldier gets stabbed with a sharp edged pole right on his face. Seemed to have a "" feel, it uses the same score employed in "Lord of the Rings" trailers.

July 02, 2008 08:16:55 GMT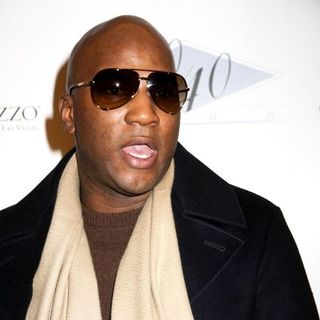 's name has been cemented among the successful rap artists today with the selling of over than 2 million copies from his two albums. Now, the rapper whose real name is Jay Jenkins is ready to add another title on his resume, an actor.

Latest report has unearthed that the 30-year-old has joined the cast ensemble of 's comedy movie "". In it, the "Soul Survivor" hitmaker will star as a big-name hip-hop artist for whom the two main characters work.

July 02, 2008 07:32:39 GMT
Having had a big break in the movie biz with summer blockbuster "", screenwriter Mark Millar apparently refuses to slow down. In the latest interview, the award-winning graphic novelist revealed that he already has a new feature film project in mind and this time, he confessed that he is looking forward to reinvent one particular superhero, Superman.

Talking to the Daily Record, the 38-year-old unveiled his plan on writing the Superman revamp. He further acknowledged that his movie project has had its director and producer without indicating who the two are. "Since I was a kid I've always wanted to reinvent Superman for the 21st century," he said. "I've been planning this my entire life. I've got my director and producer set up, and it'll be 2011."

July 02, 2008 06:35:21 GMT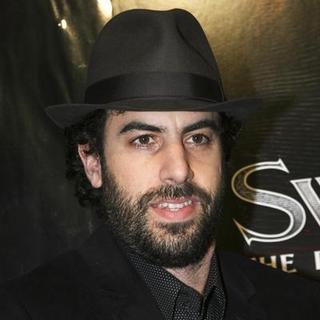 Well known for his eccentric characters in various feature films, including "", is gearing up to tickle laughters out of moviegoers with another comedic role. This time, he has been signed by Columbia Pictures to impersonate the famous witty detective Sherlock Holmes in a new untitled comedy project, "Untitled Sherlock Holmes Project".

For the project, the British comedian will share screen with fellow funny man who has been tapped to star as Holmes' crime-solving partner, Watson. Additionally, he is going to team up with "" filmmaker, Judd Apatow. This project won't be the first film in which Cohen works with Ferrell and Apatow. Back in 2006, he has co-starred with the "" star in Apatow-produced "".

July 02, 2008 04:56:17 GMT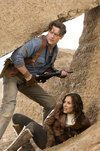 After releasing "" , Universal Pictures topped them all with a brand new featurette. Revealing behind-the-scene footages of the upcoming action fantasy movie, the video displays a detailed look into it, including the unlocking of mummy-like eternal life mysteries, accompanied with interview with the cast ensemble.

Bringing another thrilling adventure of daring explorer Rick O'Connell to the big screen, "Tomb of Dragon Emperor" puts the now-retired O'Connell to face a brand new resurrected mummy after his grown-up son, Alex, mistakenly awaken the cursed Han emperor. In a heroic journey that forces him to race from the catacombs of ancient China high into the frigid Himalayas, O'Connell supported by his wife, son and brother-in-law focuses to bring down the evil mummy before his world domination dream becomes reality.

July 02, 2008 04:13:46 GMT

So far, details shared about the latest J.R.R. Tolkien's adaptation movie "The Hobbit" didn't provide much about the movie aside from the fact that it will follow Bilbo Baggins' adventure in reclaiming a treasure stolen by dragon Smaug. Yet, recently director Guillermo del Toro provided fans with more clues into his concept for the upcoming fantasy flick.

Sharing the special scoop about Warner Bros. Pictures' film at the 34th Saturn Awards on June 24, the filmmaker talked about the creatures, story and even casting. Known for his amazing realization of monsters in "" and "", the 43-year-old revealed that he plans on presenting incredible new creatures. "I plan to bring myself to The Hobbit," he gushed. "No doubt about that."

July 02, 2008 03:21:19 GMT

Recently, renowned comedian has generated a pretty good stir with his remarks to Extra TV suggesting that he won't be involved in the upcoming "" and that he will be retiring soon. But, as soon as that report came out to the media, the 47-year-old offered otherwise.

Providing an opposing statement to his previous remark, the star of the upcoming comedy "" noted to MTV that he wants to do a better "BHC" movie than the third film. "I've been in a bunch of different meetings with people, 'Oh, we have to take Axel this way.'. I ain't seen no script yet [but] I'm not rolling out 'Beverly Hills Cop 4' for it to be a continuation of 'Beverly Hills Cop III,' which was a crock of sh-t," explained the co-star of in "". "I wanna do a good one!"

July 02, 2008 02:23:53 GMT

The Korean horror remake "" has just get even more fearsome and hair-raising with the release of its red band trailer. The video footage released by the 20th Century Fox is more elaborated than the earlier released and provides viewers with gory looking footages as well as an understanding about the story.

Giving background story to the main character, the restricted trailer opens with Ben Carson hugging his son under the watchful eye of his estranged wife. Then, the footages continue by showing Carson going to a burned department store for a bit briefing of his new job. While wandering inside the store, he notices that there is a mirror that looks very clean amidst the mess.

July 01, 2008 09:40:39 GMT
Sometime in 2009, another video game adaptation movie has been scheduled to be making its way into theaters. The live action film is "". Pushing to its post-production mode, the film is most likely to reach its goal to be finished on time. Still, with its video game categorized to be a fighting game, what rating the movie will obtain?

Revealing what he thinks about the action adventure film at the press junket for "" on Monday, June 30, in Los Angeles, the film's star Luke Goss stated that he believes the movie will be given a restricted rating. Still, the actor didn't share his reason on the matter, instead he went on further explaining about his character, Steve Fox, noting that Fox is 15 years after his prime time as one of the best fighters.

July 01, 2008 08:50:09 GMT

Though many scenes have been exposed through the earlier released trailers and other kinds of video footages, not much of action sequences have been let out on the videos promoting the upcoming "". Still, fans do not have to wait any longer because a series of new clips has done the job.

Releasing officially seven new clips cut from the sequel film, Universal Pictures unearthed two scenes in which the big and red superhero battles the new line of monsters, such as the golden army themselves, and several other scenes. of the seven clips have been leaked out earlier. They contain footages showing Hellboy being toyed around by Johann Krauss, the BPRD team being introduced to Krauss and an agent is being attacked by a violent tooth fairy. The one where BPRD team meets Krauss for the first time is also being posted below along with the four other new clips.

July 01, 2008 08:15:18 GMT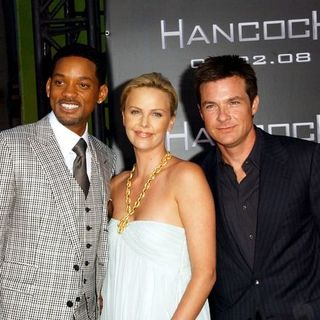 Less than two days before "" starts screening in the theaters across the U.S., Columbia Pictures have rolled down red carpet in Hollywood. In celebration to the Los Angeles premiere of the forthcoming action movie, the special first screening event was held on Monday, June 30 at the Grauman's Chinese Theatre and it was made merrier with a uniquely designed red carpet.

Giving a memorable night, the premiere saw many Hollywood stars strolling down the red carpet which is designed with broken down cars tumbled on top of each other and an emergency service ambulance along its side. Among the cast and crew making special appearance were director Peter Berg, , and .

July 01, 2008 06:48:06 GMT

Like many other horror thriller movies, "" ends with questions left unanswered and with the impressive $147.7 million the movie collected from the worldwide market, it is only a matter of time that the fourth movie will be en route. Recently, the plan of developing "Resident Evil 4" has finally been unearthed.

Months after "Extinction" was released, screenwriter Paul W. S. Anderson came out with a confession which keeps hopes on the making of the follow-up flick alive. "I'm just starting to talk to Sony about it," the 43-year-old shared his insight with MTV. "I don't even know if anything will come of it, but there's a possibility it might happen."

July 01, 2008 05:00:25 GMT

Earlier, media was made frenzy with Paramount Pictures' inclination of developing the fourth "Beverly Hills Cop" series. But, less than two months after any reports concerning "" hit, a demeaning news came in stating that its star, , won't take any part in the latest installment of the action comedy.

Sharing his future plan with , the famed comedian reasoned his goodbye bid to the movie series that played a part in boosting his career in Hollywood was made due to the condition of the movie which he claimed as unready to be done. He further confessed that he had agreed to come back for the third "BHC" only because at the time he was offered a large sum of money gushing, "They said this is how much we're going to pay you. I said, 'let's go shoot it! I don't care if the script ain't right'."

July 01, 2008 04:14:46 GMT

Rumor has it that Warner Bros. Pictures and New Line Cinema have planned to release a teaser trailer to their latest horror movie project, "", anytime soon. Giving a shed of light to the speculation, Bloody Disgusting have confirmed that the teaser of the slasher movie is most likely to come out in late July.

The online publication noted that the production houses of the remake to the 1980 horror slasher movie have scheduled to tease fans with video footages from the forthcoming film at 2008 San Diego Comic Con, which will be held from July 24 to 27. Nevertheless, an official release date for the compilation of clips has yet being shared.