February 08, 2007 02:44:54 GMT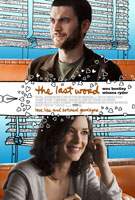 Finally, she's back for some romance. Production Weekly has revealed that has signed on to be the female lead in offbeat romantic dramedy "", which is currently being set up at Deviant Films.

Starring opposite and , the beauty will play the sister of a recently deceased client of Bentley's character, a reclusive writer who makes his living composing suicide notes for other people. As for Romano, it is still unclear yet what role he is to portray.

February 08, 2007 01:54:43 GMT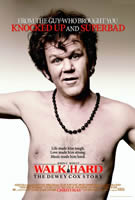 Aiming to surge deeper into film industry, is holding final negotiations to join and starring in "Walk Hard", a comedy feature of Columbia Pictures production.

If a deal is reached, the beauty will likely be billed to play the wife of Reilly's character Dewey Cox, whose life journey becomes the film's center. Fischer, on the other hand, has already been reported to portray a June Carter Cash-like love interest for the man.

February 07, 2007 08:23:30 GMT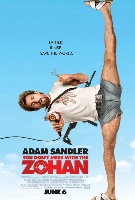 Set to add one more comedy flick in its pit, Columbia Pictures is reported to be in final negotiations to pick up the rights to "", a spec script written by , Robert Smigel, and .

Originally set up at Revolution Studios, the picture concerns a Mossad agent who fakes his death so that he can anonymously move to New York and become a hair stylist. It is said that Smigel now is busy penning a rewrite.

February 07, 2007 07:49:03 GMT
Jumping into the recent flow of film spoofs, The Weinstein Company is set to bring up another of the kind titled "" from a spec script written by Steve Basilone and Annie Mebane, Variety has reported.

Aims to develop the flick with Benderspink, Weinstein Co. will make the movie as a spoof on dance movies, lampooning either the recent ones like "Save the Last Dance", "", and "" or the 1980s classics such as "Footloose" and "Dirty Dancing." Chris Bender, Mason Novick, JC Spink are all serving as producers.

February 07, 2007 06:39:59 GMT
Sure it will be interesting to see how the pair will team up onscreen. Moviehole has reported that and Neal McDonough are both on board to topline an action thriller flick entitled "", which turns out to be a remake of 1987's "The Hidden" starring Kyle McLachlan and Michael Nouri.

Attached to direct is Rock Shaink Jr. who will helm from the script he wrote together with Mark Jonathan Stanley. Jamie Tarses and Gavin Polone are both seating as producers while Sue Baden-Powell and Paddy Cullen executive produce.

February 07, 2007 05:06:51 GMT
Adding the hype of the recent publication on the sequel to "", CinemaBlend.com has pointed out that Warner Bros. Pictures is indeed aiming to make the mob saga a trilogy as previously indicated last month.

"(Screenwriter) William Monahan isn't just writing a second movie, he's also working on an outline for a third Departed film. What either movie will be about is still anyone's guess," the site stated.

February 07, 2007 04:39:38 GMT
In coming years, there sure will be more movie remakes to hit the big screen as Universal Pictures has added one more of the kind for future release. Moviehole has reported that the studio is about to develop "", a redo of John Hughes' teen flick that it released in the theaters almost twenty-two years ago.

In bringing up the project to the surface, Universal is said to have hired up-and-coming writer Johnny Rosenthal to pen the screenplay with Scott Bernstein seating as producer. Rosenthal, whose script for "" was bought last year by New Line Cinema for a reported high-six figures, previously saw his airline comedy pitch "" sold to Paramount Pictures.

February 07, 2007 03:32:44 GMT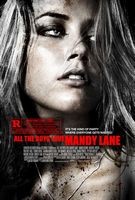 Entering the 14th edition of the South By Southwest Film Festival which is set to take place in Austin, Texas on March 9-17, 2007, the organizers of the event finally revealed the complete list of film features screened over those nine days. Of 110 titles, 61 of them will encounter their world premieres with nine getting North American premieres and seven earning U.S premieres.

Lined up in Spotlight Premieres section are 27 movies that include Jonathan Levine's "", Hong Kong action flick "", "", "", "", and "" among others, the latter previously being reported to be the opening film for the festival.

February 06, 2007 09:46:46 GMT
This time set to make it real, Paramount Pictures is about to develop "", a project previously coveted by producing partners and Paula Wagner, Variety has learned.

An adaptation of Erik Larson's bestselling novel of the same title, the picture again comes to the surface following Paramount's reacquisition of the film rights to the book last month, thanks to the approach made by producers Michael Shamberg and Stacey Sher, whose Double Feature Films has a new first-look deal with the studio.

February 06, 2007 09:15:28 GMT
does know how to spend his hiatus from "24." The actor has given positive sign to topline "", a supernatural thriller set up at New Regency with the 20th Century Fox to distribute.

The London-born actor will portray an ex-cop who tries to discover the origin of the evil upon finding something awry in the mirrors of a department store where he works at. Sutherland became available for the part when plans to carry his Jack Bauer character into the big screen version of the FOX hit TV series were postponed because the script was not ready yet.

February 06, 2007 08:52:37 GMT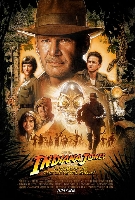 The film has yet to be made, but a release date has already been set. According to Box Office Mojo, Paramount Pictures has marked Thursday, May 22, 2008 as the day to launch "Indiana Jones 4" in theaters.

With the announcement, the project thus maintains the Memorial Day weekend release strategy of the last two "Indiana Jones" movies while mirroring the last two "Star Wars" movies and "" with its Thursday launch. Also set to be released during the same weekend will be Warner Bros.' "."

February 06, 2007 08:26:06 GMT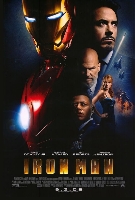 A superhero flick filled with Academy Award-recognized stars, that's "." Following the inclusion of , , and , the project has satisfyingly signed another Oscar-nominated actor to the cast lineup, The Hollywood Reporter has learned.

Here Bridges will play a close business associate of Iron Man's alter ego Tony Stark, played by Downey, who also plays a major role in shaping the younger man's life. Meanwhile, Howard has already been billed as Jim Rhodes, a pilot and friend of Stark, and Paltrow as Stark's personal secretary Virginia "Pepper" Potts.

February 06, 2007 07:47:01 GMT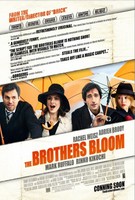 Making up a solid cast of Oscar-recognized talents, Rian Johnson has successfully added both and Rinko Kikuchi to the cast of his directing vehicle "", The Hollywood Reporter has learned.

Joining in the list, Brody will portray the younger one of the title characters who falls for a mysterious millionaire played by Weisz. Meanwhile, Kikuchi, fresh from her performance in "", will become the brothers' sexy and secretive accomplice.

February 06, 2007 07:08:53 GMT
Looking forward to once again work under Shawn Levy after "", is making negotiations with to have a starring slot in the filmmaker and megastar's new project "", TMZ.com has revealed.

An updated version of popular detective/adventure book series "The Hardy Boys", the flick is said to see the boys as adults instead yet are still up to their old tricks once more. No exact production date set for the flick up to this time, but filming is expected to begin in October this year under the 20th Century Fox banner.

February 06, 2007 05:14:51 GMT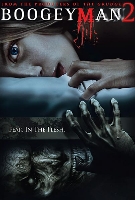 Already become a household name in horror genre, thanks to the "Saw" movies, has been picked up to play a lead role in Ghost House Pictures' "", Fangoria has reported.

A sequel to the 2005 movie "", the project has also included names like Danielle Savre, , , Matthew Cohen, and Chrissy Griffith in the cast. Filming is currently under way in Los Angeles to meet a 2008 release.