News
>
TV News
July 13, 2014 16:37:27 GMT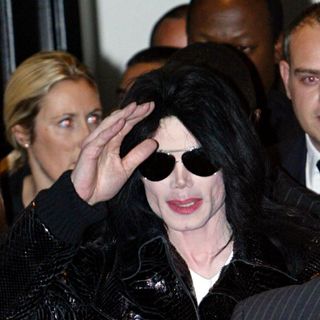 A new reality show about the Jacksons is in the works. According to the Associated Press, the six-episode show will debut November 18 on Reelz and focus on 's extended family i.e. Alejandra Jackson, the ex-wife of , and her five children.

Alejandra has two children with , Genevieve and Randy Jr. She then married Randy's brother Jermaine, and they have two sons Jaafar and Jermajesty. Alejandra has also raised Donte who was adopted by Katherine and Joe Jackson.

News
>
Celebrity Gossip
July 13, 2014 15:59:16 GMT

seems to show where his loyalty lies when it comes to stepsister and her ex . While he snubbed Kim's wedding in May this year, Brody took time to attend Reggie's nuptials over the weekend.

Brody took his girlfriend Kaitlynn Carter to Reggie's wedding on Saturday, July 12. He suited up, while his beautiful companion wore a black strapless dress with a sexy thigh-high slit. They were all smiles in several pictures posted on Instagram.

News
>
Celebrity Gossip
July 13, 2014 15:24:47 GMT

Tommy Ramone, the last surviving founding member of seminal U.S. punk band The Ramones, has passed away over the weekend. The drummer lost his battle against bile duct cancer and died in hospice care in New York on Friday, July 11. He was 65.

Tommy was born in Hungary. He moved to the States in the 1950s with his family when he was only four after they barely escaped from the clutches of the Nazis. He formed The Ramones with three friends, singer Joey, guitarist Johnny, and bassist Dee Dee, in 1970s.

News
>
Celebrity Gossip
July 13, 2014 14:41:34 GMT

Australian swimmer Ian Thorpe comes out of the closet in a TV interview. "I've thought about this for a long time. I'm not straight," said the country's most decorated Olympian in a chat with Sir Michael Parkinson on Channel 10 on Sunday night, July 13.

"This is only something that very recently - we're talking in the past two weeks - I've been comfortable telling the closest people around me," the retired athlete explained. "I've wanted to (come out) for some time, but I couldn't. I didn't feel as though I could."

News
>
Celebrity Gossip
July 13, 2014 11:15:48 GMT

Congratulations are in order for and fiance AJ McCarron. The beauty queen got married on Saturday, July 12, tying the knot with the Cincinnati Bengals player at United Methodist Church in Orange Beach, Alabama.

Wearing a custom wedding dress, Katherine was walked down the aisle by her father, Alan. AJ's best man was his brother Corey, while the bride's sister Laurie was among the 10 bridesmaids. The ceremony reportedly also included 10 groomsmen.

News
>
Celebrity Gossip
July 13, 2014 11:10:25 GMT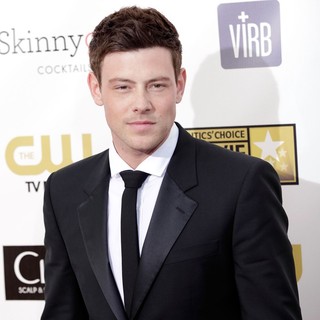 's father remembers his late son on the first anniversary of the actor's death. Talking to ET Canada, Joe Monteith who divorced Cory's mother Ann McGregor in 1989 said, "I still miss him very much and I still have the empty feeling."

"Cory was a likeable young man and if he was in the room, you'd be smiling," he stated. "He enjoyed life. That's why I was so shocked about the outcome of everything.''

News
>
Movie News
July 13, 2014 09:05:47 GMT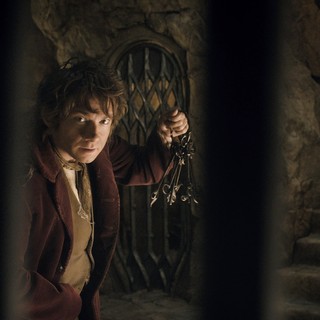 ©
Official synopsis for "" has been released ahead of the upcoming San Diego Comic-Con where director Peter Jackson is on hand to promote the film. The movie will arrive in theaters on December 17 this year, and the trailer is expected to be unleashed around October.

The final installment of "The Hobbit" series will bring to an epic conclusion the adventures of Bilbo Baggins, Thorin Oakenshield, and the Company of Dwarves. Having reclaimed their homeland from the Dragon Smaug, the Company has unwittingly unleashed a deadly force into the world. Enraged, Smaug rains his fiery wrath down upon the defenseless men, women and children of Lake-town.

News
>
Celebrity Gossip
July 13, 2014 08:39:37 GMT
is a married man. According to PEOPLE, he swapped wedding vows with his fiancee and baby mama, Lilit Avagyan, at a ceremony at The Grand Del Mar in San Diego on Saturday, July 12. The groom wore a suit and a bowtie, and the bride donned a backless mermaid gown.

The first picture from their wedding has landed online. Posted on Twitter by the bride's cousin, it shows the Detroit Lions running back embracing his new wife on the dance floor. "A huge congrats to my cousin Lilit and @ReggieBush on getting married! Love you guys!!" the relative wrote.

News
>
Celebrity Gossip
July 13, 2014 08:09:13 GMT
is back home, a little more than a month after getting seriously injured in a deadly car crash. The comedian has checked out of rehabilitation center and "will continue his recovery efforts at home with an aggressive outpatient program."

"He asked me to pass along his sincerest gratitude to everyone who has helped him get to this point," a representative for the former "" star says in a statement. "He would also appreciate some privacy during this crucial point in his recovery."