News
>
Celebrity Gossip
March 03, 2013 06:36:11 GMT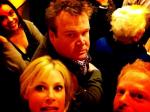 , and had an unforgettable moment during their brief visit to Kansas City where Stonestreet grew up. The "" cast was stuck in an elevator for nearly an hour at the Sheraton Kansas City Hotel at Crown Center.
News
>
Celebrity Gossip
March 03, 2013 05:14:47 GMT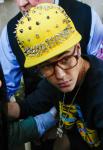 London's Cirque du Soir where celebrated his 19th birthday broke silence after he tweeted "worst birthday." Rumor has it, the singer was furious after his friend was denied entry due to his young age. A spokesman for the club confirmed they were forced to turn away some of his guests due to age policy.
News
>
Celebrity Gossip
March 03, 2013 04:01:43 GMT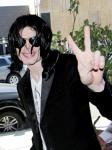 Katherine Jackson is given a chance to prove her claim that AEG Live had negligently hired and supervised Dr. Conrad Murray when he served to care for 's health during the preparation of "This Is It" concert series. A trial is scheduled to start April 2.