News
>
Celebrity Gossip
February 03, 2013 05:58:29 GMT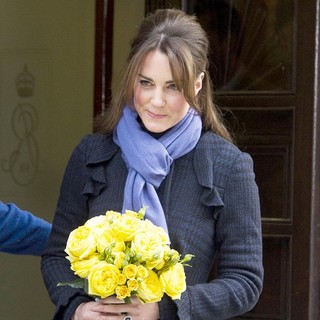 Kate Middleton's and 's baby bumps started to show. The Duchess and the Spanish actress were recently spotted sporting a fuller figure but they seemed to try to conceal it by wearing loose clothes. The former donned , while the latter opted for .

Kate went shopping at a local footwear boutique in West London. The mom-to-be braved the chilly weather in black leggings, brown boots and scarf. Meanwhile, Penelope was in the Bahamas vacationing with her family. She was spotted holding her first child, Leo, after landing with a private jet on the island of Nassau.

News
>
TV News
February 03, 2013 04:52:04 GMT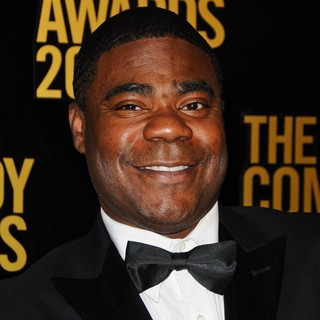 shares his thoughts about a possible reunion and spin-off show after "" came to an end. The Tracy Jordan depicter discusses in a pre-Super Bowl interview with Yahoo! when the ideal time to reunite and what kind of story he would love to tell if a spin-off is developed.

"I would love to have a reunion show 20 years down the line," he says. "If the situation is right," he would love to do a spin-off for "The Jordans" along with to reprise her role as his on-screen wife Angie. The plot, he imagines, will be their "crazy lives in they (sic) house this time."

News
>
Celebrity Gossip
February 03, 2013 04:23:58 GMT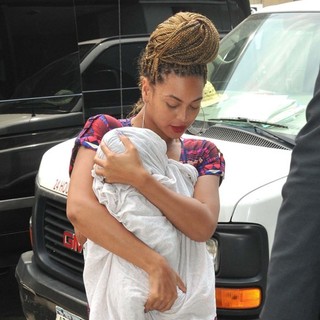 ' daughter with is entering her 13 months old, and she is starting to talk. The proud mama reveals her little girl's major milestone when chatting on "Super Bowl Live" show ahead of her halftime performance in New Orleans.

"She's starting to talk," Queen Bey opened up before gushing about motherhood, "[It's] the best thing in the world . . . It's just such a beautiful time in my life to have a child and every day see something new and see her learn something new."

News
>
Celebrity Gossip
February 03, 2013 03:51:46 GMT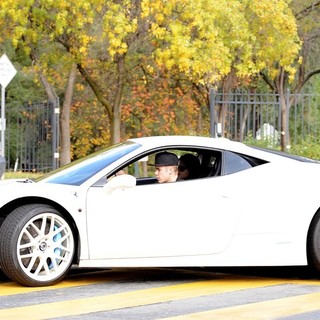 's white Ferrari was once again stopped by police. The Canadian pop star was not in the car, but his friend Lil Za was. He was behind the wheel driving the sportcar in downtown Los Angeles when he was pulled over by the cop.

The incident happened around noon after Za pulled up to a Mexican-style restaurant to drop off his female companion. Before running into police, he tweeted of his female friend with the Ferrari in the background. "Angel, why you so shy??" he wrote.

News
>
Music News
February 03, 2013 02:55:49 GMT

My Bloody Valentine's new album "mbv" got overwhelmingly positive response from fans after it was released online early Sunday, January 3. The band's website where the album was "going live" crashed due to heavy traffic.

Announcement for the album release was made on the band's official Facebook page late Saturday night. "We are preparing to go live with the new album/website this evening. We will make an announcement as soon as its up," so they revealed.

News
>
Celebrity Gossip
February 03, 2013 01:44:04 GMT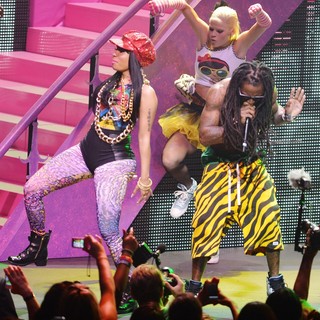 trusted 's judgment when she said "" was not his type of show due to its drama. That's why the rap mogul didn't watch the singing competition even though his former protege was on it as part of the judging panel.

"When I talk to her she's always tells me, 'You don't wanna watch that, you're not going to be into it,' " he told the Associated Press. "She knows me. ... It's kind of like a catfight where they be going back and forth type of thing, I'm not into all that," he referred to her feud with fellow judge .

News
>
Celebrity Gossip
February 03, 2013 00:42:18 GMT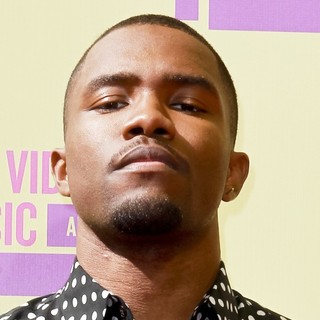 , who was previously "desirous of prosecution," has a change of heart over his altercation with that happened in the parking lot outside a West Hollywood recording studio in late January. On his Tumblr page, the star says he forgives his opponent and will not press charges.

"As a child I thought if someone jumped me it would result in me murdering or mutilating a man," he wrote. "But as a man I am not a killer. I'm an artist and a modern person. I'll choose sanity. No criminal charges. No civil lawsuit. Forgiveness, albeit difficult, is wisdom. Peace, albeit trite, is what I want in my short life. Peace."

News
>
Celebrity Gossip
February 02, 2013 21:42:59 GMT

tried out a new mode of transportation after his white Ferrari was pulled over by police for having tinted windows. The Canadian singer traded his flashy car for a horse when spotted in Burbank, Calif. with his good friends and Lil Za.

"Today's a horse riding day don't u think," 18-year-old Bieber wrote in a caption for an Instagram picture that showed him horseback-riding with his homies. The teen heartthrob looked like his usual self, donning jeans, unbuttoned shirt on top of a white tee, and a Brooklyn Nets backward hat.

News
>
Celebrity Gossip
February 02, 2013 21:00:09 GMT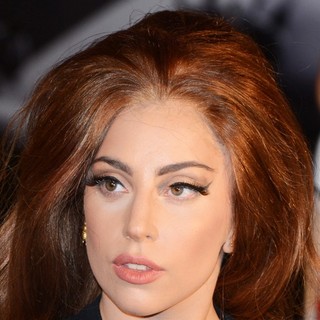 's ex-PA denied the singer's accusations that she didn't do her job as an assistant. In court deposition, Jennifer O'Neill claimed she was at the Mother Monster's beck and call 24/7 helping with everything including sharing the same bed with GaGa because she did not sleep alone.

"I was by her side virtually 24 hours a day, seven days a week," O'Neill said as quoted by New York Post. "That includes sleeping in the same bed with her because she did not sleep alone." When asked if sleeping with GaGa was "required" as part of her job, she said, "I felt it was," but didn't make any suggestion that they had any kind of sexual relationship.

News
>
Celebrity Gossip
February 02, 2013 20:02:38 GMT

The cast of beloved comedy series "" got together once more in to express their gratitude toward , the creator and the executive producer, for the wonderful seven years of working under her leadership. They sang praise for the actress for being a good writer, boss and friend. There were some tears too.

"The person at the top sets the tone," said Jay Mcbrayer. "And, so if you have somebody who's just very talented, very happy to let other talented people do their job, good at delegating, that's all going to trickle down … I think we've all been very lucky that the person at the top knows what she's doing, knows what she wants, and makes it happen."