News
>
Movie News
December 23, 2012 16:41:27 GMT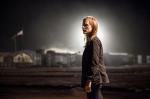 More protests came for Kathryn Bigelow's "" even after she insisted that people had "misinterpreted" the movie. The latest who pointed out its inaccuracy in an open letter is acting CIA director Michael Morell.
News
>
Celebrity Gossip
December 22, 2012 18:59:05 GMT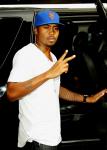 A concert promoter filed a lawsuit against rapper on Friday, December 19, asking for $10 million. Patrick Allocco claimed in his lawsuit that Nas' no-show at a concert in Angola had resulted in him being kidnapped and tortured a year ago.
News
>
TV News
December 22, 2012 18:27:20 GMT
There's only one more episode of "" before the series closes the door for good. TNT has decided not to renew the drama/comedy series for a sixth season and will air the upcoming Tuesday, December 25 episode as the series finale.
News
>
Music News
December 22, 2012 18:06:19 GMT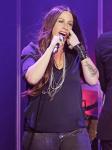 has moved on from "Guardian" to "Receive", the second single from her eighth studio album, "". A music video for the song was released on her YouTube account on Friday, December 21.
News
>
Celebrity Gossip
December 22, 2012 17:41:47 GMT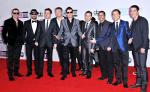 and are freed from a $5 million lawsuit after a judge ruled that the bands are not held responsible for the injury that stagehand William Wesley Styron suffered. The judge said NKOTBSB "owed no duty to plaintiff that was breached when he was injured" and then dismissed the case.
News
>
Celebrity Gossip
December 22, 2012 17:19:23 GMT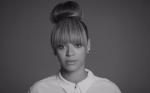 In the wake of recent shooting at Sandy Hook Elementary School in Newtown, Connecticut, celebrities have joined forces to end gun violence. , , , and many more appeared in a PSA to support the anti-gun movement.