News
>
Movie News
December 23, 2012 16:41:27 GMT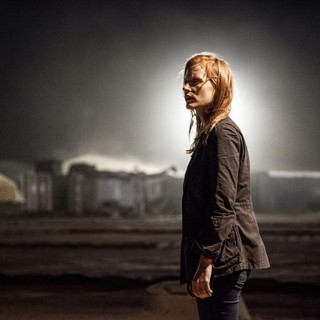 ©
More protests came for Kathryn Bigelow's "" even after she insisted that people had "misinterpreted" the movie. The latest who pointed out its inaccuracy in an open letter is acting CIA director Michael Morell.

"I would not normally comment on a Hollywood film, but I think it important to put Zero Dark Thirty, which deals with one of the most significant achievements in our history, into some context," Morell began. The film graphically depicts CIA officers repeatedly torturing detainees and then credits these detainees with providing critical lead information on the courier that led to the Osama Bin Laden.

News
>
Celebrity Gossip
December 22, 2012 18:59:05 GMT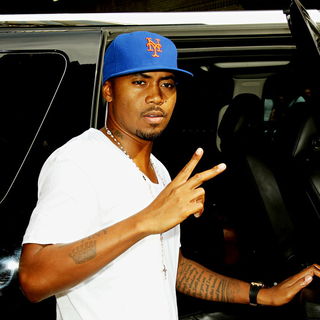 A concert promoter filed a lawsuit against rapper on Friday, December 19, asking for $10 million. Patrick Allocco claimed in his lawsuit that Nas' no-show at a concert in Angola had resulted in him being kidnapped and tortured a year ago.

Alloco, the CEO of AllGood Entertainment, revealed in January that he and his son were kidnapped by hired "hencemen" working for a local "concert impresario" named Henrique "Riquhino" Miguel who sponsored the New Year's Eve gig. And when Nas and supporting act Jemiah Jai failed to show up, Miguel wanted his money back.

News
>
TV News
December 22, 2012 18:27:20 GMT

There's only one more episode of "" before the series closes the door for good. TNT has decided not to renew the drama/comedy series for a sixth season and will air the upcoming Tuesday, December 25 episode as the series finale.

"Leverage has thrilled audiences with its delightfully intricate plots, its stand up for the little guy attitude and its terrific performances from stars , , , and Aldis Hodge," a TNT spokeswoman said in a statement. "But after five wonderful years, it's time to say goodbye. Leverage will come to a close on Christmas at 9 P.M., with a series finale that stands as one of the show's best episodes."

News
>
Music News
December 22, 2012 18:06:19 GMT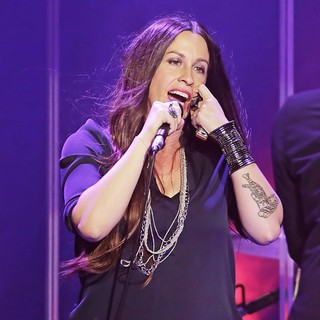 has moved on from "Guardian" to "Receive", the second single from her eighth studio album, "". A music video for the song was released on her YouTube account on Friday, December 21.

The video begins with black and white, showing all kinds of people and all kinds of negative emotions such as sadness and anxiety. As it moves toward the end, these people "receive" and display positive emotions such as happiness and excitement. The video ends in color.

News
>
Celebrity Gossip
December 22, 2012 17:41:47 GMT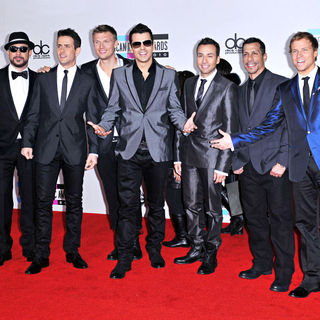 and are freed from a $5 million lawsuit after a judge ruled that the bands are not held responsible for the injury that stagehand William Wesley Styron suffered. The judge said NKOTBSB "owed no duty to plaintiff that was breached when he was injured" and then dismissed the case.

Back in July this year, Styron sued the bands, who embarked on a joint tour last year, after he fell 13 feet through a hole in the stage before a concert in Memphis, Tennessee. Saying the hole was unmarked and blaming it on negligence, the man claimed he suffered a brain injury and also fractured his skull in the tumble.

News
>
Celebrity Gossip
December 22, 2012 17:19:23 GMT

In the wake of recent shooting at Sandy Hook Elementary School in Newtown, Connecticut, celebrities have joined forces to end gun violence. , , , and many more appeared in a PSA to support the anti-gun movement.

"How many more colleges, how many more classrooms, how many more movie theaters, how many more houses of faith, how many more shopping malls, how many more street quarters. Enough, demand a plan right now as a mom, as a dad, as a friend, as a husband, as a wife, as an American, as a human being. For the children of Sandy Hook, demand a plan," the stars said in turns.