News
>
Celebrity Gossip
December 02, 2012 16:58:47 GMT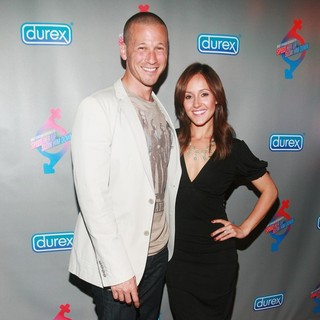 In the middle of all splits resulting from "" coupling, one couple who met through the reality show made it down the aisle. Ashley Hebert and J.P. Rosenbaum of season seven got married on Saturday, December 1 more than a year after he proposed to her on the season finale of the ABC dating show.

Per Celebuzz, Herbert was walked down the aisle by two men, one of which was her father. Her pregnant sister served as the maid of honor. The bride wore an all-white mermaid style dress with a long detachable train while the groom opted for a traditional white Jewish yamaka. 's "Can't Help Falling in Love" was sung and played on piano.

News
>
Celebrity Gossip
December 02, 2012 16:25:09 GMT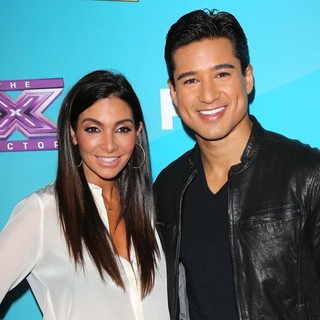 made it official with his baby mama and girlfriend of four years, Courtney Mazza, on Saturday, December 1 afternoon. The couple got married before friends and family at the vacation home of pal Joe Francis in Punta Mita, Mexico with sunset beach view as the background.

The traditional ceremony was officiated by a Catholic priest and witnessed by more than 150 guests. The couple exchanged vows, which they wrote themselves, under a gazebo. They went traditional by not seeing each other on the night before the wedding, "Extra" reported.

News
>
Celebrity Gossip
December 02, 2012 15:56:27 GMT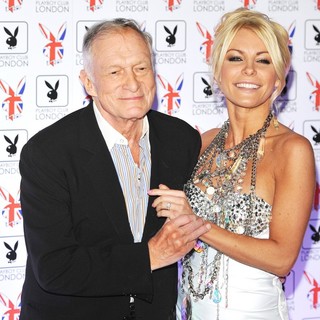 and ' wedding is back on. The couple, who confirmed their reconciliation in June this year, is engaged to marry again and reportedly will walk down the aisle at the Playboy Mansion on New Year's Eve.

Harris got cold feet just a week before their wedding in June last year. Hefner admitted at that time that he was heart broken, saying "The breakup is a heart breaker, but better now than after the marriage." Harris, meanwhile, spent her supposed wedding day partying in Las Vegas. She also denied that she had had sex with Hefner, saying he only lasted two seconds.

News
>
Celebrity Gossip
December 02, 2012 15:31:40 GMT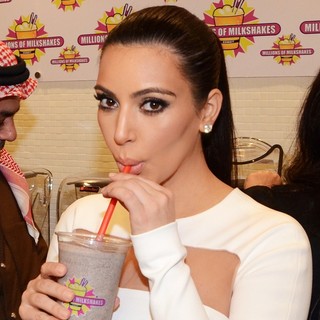 's visit to Bahrain to launch a new outlet for her Millions of Milkshakes franchise met riots. On Saturday, December 1, police threw tear gas and stun grenades to break off about 100 hardline Islamic protesters who were not pleased with her presence in their country.

According to Bahrain's English language Gulf Daily News, Sunni Muslim MPs had presented a motion to parliament prior to her arrival, calling her "an actress with an extremely bad reputation". However, the motion gained no traction and was not put to a vote.

News
>
Celebrity Gossip
December 01, 2012 19:18:47 GMT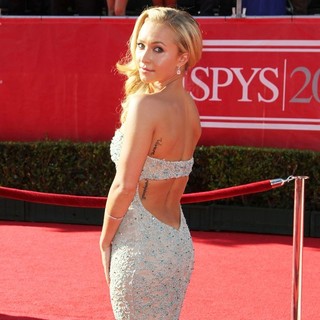 went through a car crash last month and she was partly to blame. On November 14, the "" star's BMW bumped onto a Geo Prism car in Tennessee where she was filming her show "".

In a police report released on Saturday, December 1, cops said the accident would not have occurred if Panettiere had not ran a red light. A witness gave the account that the actress did not stop on the red light.

News
>
Celebrity Gossip
December 01, 2012 18:51:41 GMT

Victoria's Secret angel is getting bigger in her pregnancy but she is not afraid to show off her curves. Saying she's due "basically any minute", the model happily posed almost naked with her baby bump for Allure magazine.

"I always felt, even before I got pregnant, that it's better to accentuate your curves," Miller said in an interview with the magazine. "A lot of women try to tuck their butt in or kind of slouch because they're trying to hide. Obviously, you can't suck it in, but it's important to really show off the belly."

News
>
Celebrity Gossip
December 01, 2012 18:31:44 GMT
reportedly believes that the latest trouble she got into was all a conspiracy. The actress is said in a total meltdown following her Thursday, November 29 morning arrest for allegedly punching a female patron at a New York City nightclub.

As , as Lohan left Club Avenue in her car, police stopped her and put handcuffs on her. The actress was heard saying "Are you kidding me?" several times while tearing up. She was taken to NYPD's 10th Precinct House on third degree misdemeanor assault and bailed out by her assistant Gavin Doyle.

News
>
Celebrity Gossip
December 01, 2012 18:07:12 GMT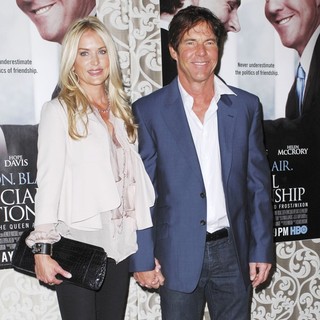 is now the one filing for divorce from his wife of eight years, Kimberly Buffington-Quaid. In the petition filed on Friday, November 30, the actor cited "irreconcilable differences" as the reason of their split and listed October 1 as the date of their separation.

Kimberly first filed for divorce in March, stating things "become insupportable because of discord or conflict of personalities." Two months later she withdrew the petition to try saving the marriage but eventually filed for a legal separation in October. She asked for joint legal and primary physical custody of their 5-year-old twins.

News
>
Celebrity Gossip
December 01, 2012 17:22:55 GMT

was in guys' companion on Friday, November 30. The "" actor was spotted hanging out with who was celebrating his latest movie "" with a luncheon at Los Angeles' Osteria Mozza.

Pattinson, who attended the event sans girlfriend , went semi-formal with black T-shirt, denim jacket, black overcoat, and black pants. He posed for a photo with Gere who opted to go with a blazer, blue shirt and blue jeans.