News
>
Celebrity Gossip
November 11, 2012 16:50:50 GMT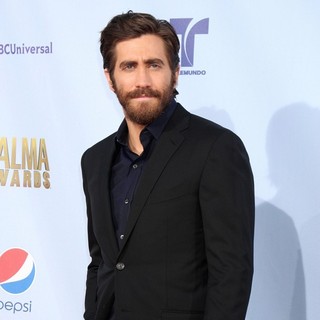 sparked curiosity this week when he was spotted holding hands with a mystery girl in New York City. The "" actor, who wore shades and hat, strolled through the streets on Friday, November 9, sharing laughs with the brunette and linking hands.

Although their gestures indicate lovers, Gyllenhaal is not dating the girl. Gossip Cop heard from a source that "she's a long-time friend," and that there's "nothing romantic there."

News
>
Celebrity Gossip
November 11, 2012 15:40:43 GMT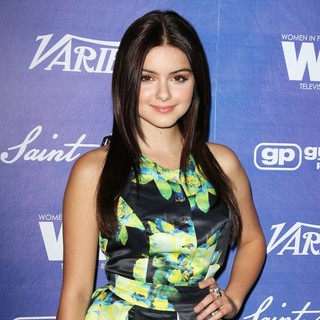 There are more words against 's mother who is accused of over-controlling the "" actress. A source on the set of one of Ariel's recent movies, "", said that Crystal Winter would control her daughter as well as the production.

Ariel was cast as Sally in the -starring action comedy and filmed it in 2010. According to TMZ's source, Crystal acted like she was a big part of the movie by getting her own director's chair, listening to each takes on headphones, telling the writers and director of what she thought of each scene and even ordering the production assistants around. Worst of all, she would pull aside Ariel after each take and told her what she did wrong.

News
>
Celebrity Gossip
November 10, 2012 19:21:30 GMT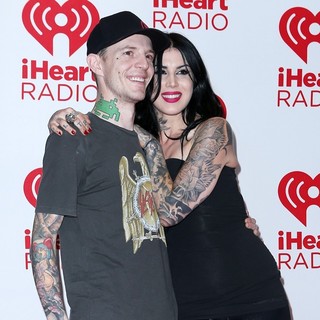 Only a couple of months after they came forward with their romance, and have called it quits. The tattoo artist and the DJ separately announced their split on Saturday, November 10 on social networks.

"Clarification: Deadmau5 and I are no longer together," Von D wrote. Prior to that she was pouring her heart out, tweeting "Man... Can't say I didn't give it my best. Man, I sure was wrong. But at least he made it a no-brainer to break that off. Lesson Learned. Now, we can get all of the 'I told you so's' outta the way... And move on."

News
>
Celebrity Gossip
November 10, 2012 19:06:28 GMT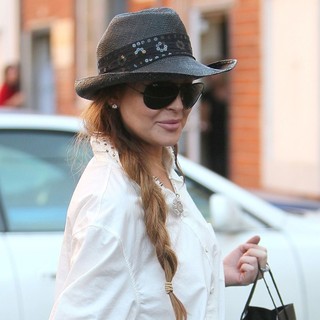 With so many problems lying ahead of her, has made an attempt to put one behind her. She has settled a lawsuit with a limo company that claimed she owed them almost $100,000 in bill.

Elite Transportation Limo sued the "" star last year for using their prime services between February and May 2009 but never paid the bill. The hourly charge amounted to $33,978 for the service, but she's additionally charged for late fees. TMZ said the actress is required to pay $90,585.79 in total.

News
>
Celebrity Gossip
November 10, 2012 18:51:34 GMT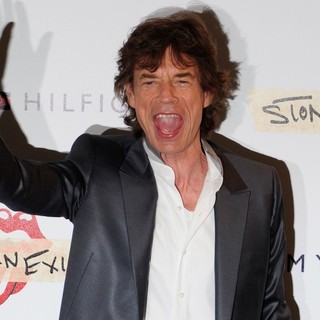 's most personal words will be up for sale. Around ten love letters that the frontman sent to his first child's mother Marsha Hunt will be auctioned on Sotheby's December 12, estimated to fetch between 70,000 pounds (about $111,300) and 100,000 pounds (about $159,000).

Jagger was said to have read diaries of Nijinsky and the poems of Emily Dickinson, and also met with writer Christopher Isherwood during the time he was in love with Hunt. She was reportedly the inspiration behind Stones' "Brown Sugar".

News
>
Music News
November 10, 2012 18:35:05 GMT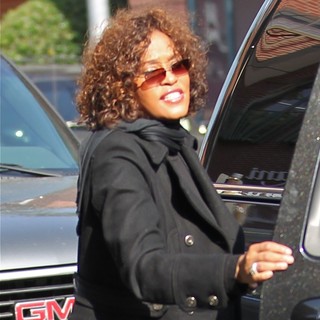 will be honored at the 19th European Music Awards in Frankfurt, Germany on Sunday, November 11 night. The late pop diva will be handed the 2012 MTV European Music Awards Global Icon Award for her decades of work in music industry.

"When we choose the Global Icons, we try to look at an artist that had a substantial career spanning a long period, at least a decade and we chose Whitney Houston for all the obvious reasons," Bruce Gillmer, executive producer of the 2012 EMAs, said in a statement. "She had one of the greatest voices of all time and (has had) a huge influence on music and other artists. We all know her music lives on."


News
>
Celebrity Gossip
November 10, 2012 18:14:01 GMT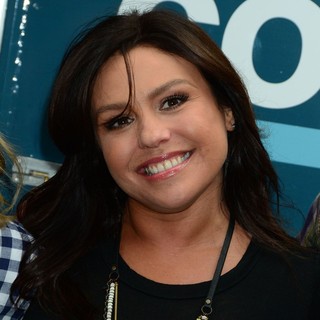 For her love of animals, has donated $500,000 and four tons of pet food for pets who were affected by the Hurricane Sandy. The show host handed the money to the American Society for the Prevention of Cruelty to Animals (ASPCA) which had rescued more than 250 animals after the storm devastated the East Coast.

Rachael's Rescue, a move that she has created to help mistreated and abandoned animals taken in by shelters, will ship out both wet and dry dog food from her Nutrish brand to devastated areas. "When you make your living in food, you have to give back in the same way," Ray said on Friday, November 9. The sale of Nutrish has funded $4 million of donations to date.