News
>
Celebrity Gossip
May 27, 2012 16:48:07 GMT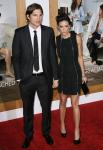 Rumor has it, and are still in love with each other that they are considering a reconciliation. The married couple split last year following his cheating scandal. Moore then released a statement announcing her intention to divorce Kutcher but the process is reportedly put on hold.
News
>
Celebrity Gossip
May 27, 2012 16:20:43 GMT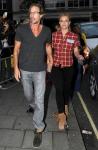 Jason Trawick sent fiancee a supporting message in a video in her first week as "" judge. "Princess, we just completed our first weekend in Austin on X Factor," he said in the video which was filmed while he's on bed.
News
>
Music News
May 27, 2012 07:37:36 GMT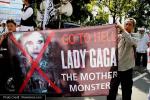 After weeks of negotiations and discussions, 's concert is canceled officially. The decision came from the "Born This Way" singer's side over security concerns especially after Islamic groups made a threat about imposing violence if the concert goes on as scheduled.
News
>
Celebrity Gossip
May 26, 2012 19:35:24 GMT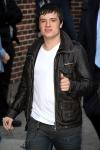 Nose is not the only thing new to "" star . The 19-year-old actor has bought a $3 million mansion in Hollywood Hills, a property which previously belonged to stars such as and the late .
News
>
Movie News
May 26, 2012 19:19:56 GMT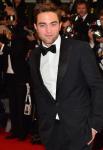 has put a stop in the rumor that he has been cast in the sequel of "". During his appearance to promote "" at the Cannes Film Festival on Saturday, May 26, the actor confirmed that he was not even offered a part.
News
>
Music News
May 26, 2012 19:03:43 GMT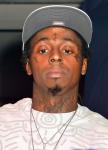 takes his feud with to a new level. On May 25 night, Wayne released a diss track titled "Goulish" which throws shots at the fellow rapper and his fans. "F--k Pusha T and everybody that love him. His head up his a$$ so imma have to head butt him," he rapped in the song.
News
>
TV News
May 26, 2012 18:34:43 GMT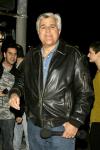 celebrated the 20th Anniversary of him hosting "The Tonight Show". Leno did not forget to address his brief absence from the show to take on "" and his return to "Tonight" in March 2010.
News
>
Celebrity Gossip
May 26, 2012 17:45:05 GMT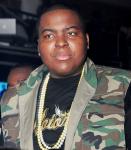 and his mom have been accused as bad tenants. The landlord of his Miami mansion sued the reggaeton of causing major damages to the property and owing more than $50,000 in rent.