News
>
TV News
December 11, 2011 16:52:45 GMT

, , and a lot of other actors will appear in "" sequel titled "The Apocalypse", just not like their usual self. The star-studded drama movie was the object of "" spoof which re-creates the trailer and adds the tagline "It's love...at last sight".

In the sketch, host portrays Xtina, who was sitting with 's Al Roker, singing in Aguilera's signature elongated notes. Towards the end of the video, cranked it up with her portrayal of 's Samantha Jones, while Bobby Moynihan gave the last laugh with his innocent look of "the kid from '' ".

News
>
Celebrity Gossip
December 11, 2011 16:13:22 GMT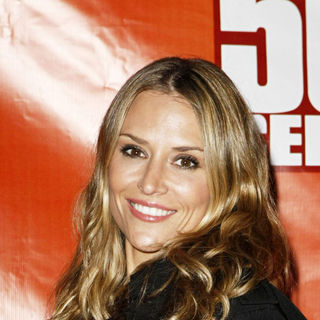 After denying that she did anything wrong last week, admitted that she needs help. The ex-wife of will enter rehab for major substance abuse problems following her cocaine arrest last Friday.

The mother of twins was reluctant to enter a facility at first, TMZ's sources revealed, but her friends convinced her to get help. Her team has been in the final stages of arranging her treatment at an undisclosed facility near her Los Angeles home. The only fear now is whether she will back out last minutes because it's not done deal.

News
>
Music News
December 11, 2011 15:52:18 GMT

"Chimes of Freedom: The Songs of Bob Dylan", which features over 70 artists, has begun streaming on the Facebook page of Amnesty International. The compilation has new cover versions of the legend's catalog from various artists such as , , Pete Seeger, , , and .

Aside from Dylan's original 1964 rendition of "Chimes of Freedom", all of the songs will be new recordings. Adele, Sugarland, , , and Marianne Faithfull recorded their covers live.

News
>
TV News
December 11, 2011 11:57:51 GMT

Although it was 's turn to shine on "" this weekend, stole the spotlight for a few minutes. Appearing on "Weekend Update", the actor posed as the American Airlines pilot who kicked him off a recent flight for refusing to stop playing a mobile phone game before takeoff.

Baldwin's sole purpose to appear on the sketch program was to apologize to himself. "It was awful Seth," Baldwin's Captain Rogers told host . "Which is why it was important for me to come here and on behalf of everyone at American Airlines, issue an apology to Mr. Alec Baldwin!" He added, "Mr. Baldwin is an American treasure!"

News
>
Celebrity Gossip
December 10, 2011 19:11:08 GMT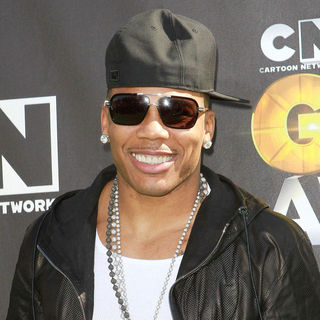 came under fire when he canceled a meet and greet with the troops at Joint Base Elmendorf-Richardson in Alaska on Saturday, December 10. The rapper had to back out of the event because he was too sick after his Friday show.

A lot of his fans were disappointed of his no-show with one posting a photo on Facebook of the troops sitting and waiting for him. The caption says, "A few of the hundred, or so, military and their spouses (some who have their significant other deployed) on Joint Base Elmendorf Richardson in Alaska, that you stood up. Not cool!!!"

News
>
Celebrity Gossip
December 10, 2011 18:54:03 GMT

A quirky, but star-studded, music video was released in support of popular file-hosting service Megaupload. , , , , , and are only some of the famous faces that appear on the video which has been taken down on YouTube but is still available on other sites.

Megaupload has been under attack of Recording Industry Association of America (RIAA) and Motion Picture Association of America (MPAA) for facilitating online piracy. #Megaupload was trending on Saturday, December 10 afternoon when the music video "Mega Song" was uploaded, but not everybody was able to view it because UMG took it down.

News
>
Celebrity Gossip
December 10, 2011 17:31:50 GMT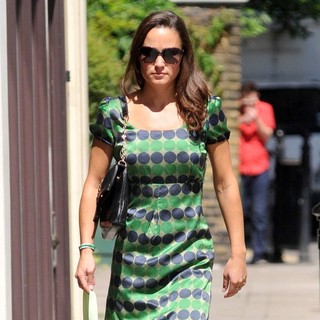 Now that Pippa Middleton is single, she's been linked to a new man who is married. The younger sister of British royal, Kate Middleton, reportedly has struck a close relationship with venture capitalist Ben Goldsmith after a party on October 13 when she was still dating Alex Loudon.

"Pippa's increasingly flirtatious relationship with Ben is why Alex must have broken off his engagement with Pippa ... Pippa and Ben are regularly calling, texting, having dinners together," a source told In Touch magazine.

News
>
Celebrity Gossip
December 10, 2011 17:16:18 GMT

Rapper 40 Glocc has found himself in the middle of trouble again after he was arrested for abusing his girlfriend. According police report obtained by TMZ, the former member had been strangling, kicking and punching his girlfriend for more than a year, for roughly three times in one day.

He was arrested in Las Vegas on October 3 and was charged with three counts of domestic battery by strangulation and coercion with force. Glocc defended that his girlfriend has been "playing him" so he hit her in head, face, legs and rib area, also choking her until she "could not speak or breathe".