News
>
Celebrity Gossip
September 18, 2011 16:55:06 GMT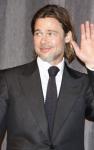 played down the story that he heroically saved a woman from a stampede. Talking to Entertainment Weekly, the actor denied that he ever saved an extra on the set of his upcoming zombie movie "".
News
>
Celebrity Gossip
September 18, 2011 16:39:58 GMT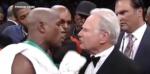 The debate whether it was a fair shot that took against Victor Ortiz continued right after the game ended. During the post-crowning interview, Mayweather, Jr. exchanged crude words with HBO Sports commentator Larry Merchant.
News
>
TV News
September 18, 2011 14:08:00 GMT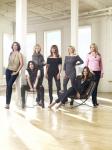 It is now official that four cast members of "" have been dismissed. Bravo has released an announcement that Jill Zarin, Alex McCord, Kelly Bensimon and newest member Cindy Barshop were not asked back for season 5.
News
>
Celebrity Gossip
September 18, 2011 13:51:40 GMT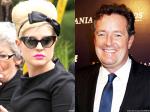 has publicly called an "a**hole" over a case of football match. Kelly, whose mother is Piers' co-judge on "", slammed him first, tweeting, "Can you just [shut] up with all your football talk! What are you trying to prove to the world u dont have a vag under your suit pants?"
News
>
Music News
September 18, 2011 13:33:52 GMT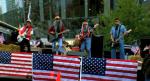 retaliate with the element of surprise. In response of the planned protest of their show in Kansas City by the Westboro Baptist Church, the band have performed right in front of the protesters on the back of a pick-up truck, singing about "hot man-muffins".
News
>
Celebrity Gossip
September 17, 2011 17:45:33 GMT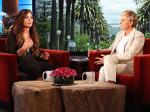 opens up about her meltdown to for an episode of "" which is slated to air on Tuesday, September 20. The Disney star admitted to entering rehab last year for "emotional and physical issues", which was prompted by her inability to deal with sudden breakdown.
News
>
Music News
September 17, 2011 17:16:57 GMT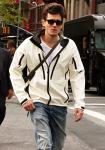 's throat problem is so bad that it has cost him two concerts and a release date. The blues singer announced on his blog that he has developed a condition called granuloma, an inflamed nodule or tumor-like mass of tissue which can vary from harmless to very serious. Mayer did not elaborate about the illness.