News
>
Celebrity Gossip
September 11, 2011 16:04:14 GMT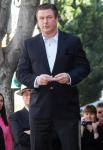 probably won't be back to Starbucks on 93 and Broadway ever. The actor slammed an "uptight queen barrista (sic) named JAY" who "has an attitude problem". A fellow barista working at the same store has now responded to his angry tweet, defending his co-worker.
News
>
Celebrity Gossip
September 11, 2011 15:45:11 GMT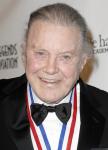 Acting legend Cliff Robertson passed away just a day after his 88th birthday on September 9. The actor who won an Oscar for playing a mentally disabled man in 1968's "Charly" died of natural causes in Stony Brook, Long Island.
News
>
Music News
September 11, 2011 14:48:42 GMT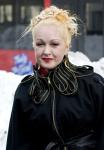 is the latest American singer who botches the National Anthem on live television. The "True Colors" singer sang "The Star-Spangled Banner" at the Saturday's U.S. Open semi-finals just before the women's match between and Caroline Wozniacki, in which Williams won.
News
>
Celebrity Gossip
September 11, 2011 05:21:03 GMT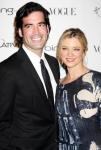 married TV presenter Carter Oosterhouse on Saturday, September 10 in his hometown of Traverse City, Michigan. "We feel so excited and blessed to celebrate this happy day with our family and friends," the newlyweds told Us Weekly in a statement.
News
>
TV News
September 11, 2011 04:50:34 GMT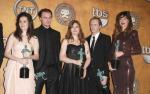 2011 Creative Arts Emmys Awards gave most of its awards to HBO's "" on Saturday, September 10. The drama won in total seven awards including Outstanding Casting, Outstanding Non-prosthetic make-up, and Outstanding Special Visual Effects for a Series.